Introduction
After a very long winter, spring is finally here! It's about the time of year people start tending to their gardens, planting bulbs and mowing their lawns. Unfortunately, in student accommodation, this isn't usually an option.
However, there are loads of ways to help make your room or studio apartment look a little more 'green,' and bring the outside into your student accommodation. There are mental health benefits to brightening up your space by tending to plants: studies found these included stress reduction and even an increase in concentration levels.
Check out how to bring the outside in during springtime below!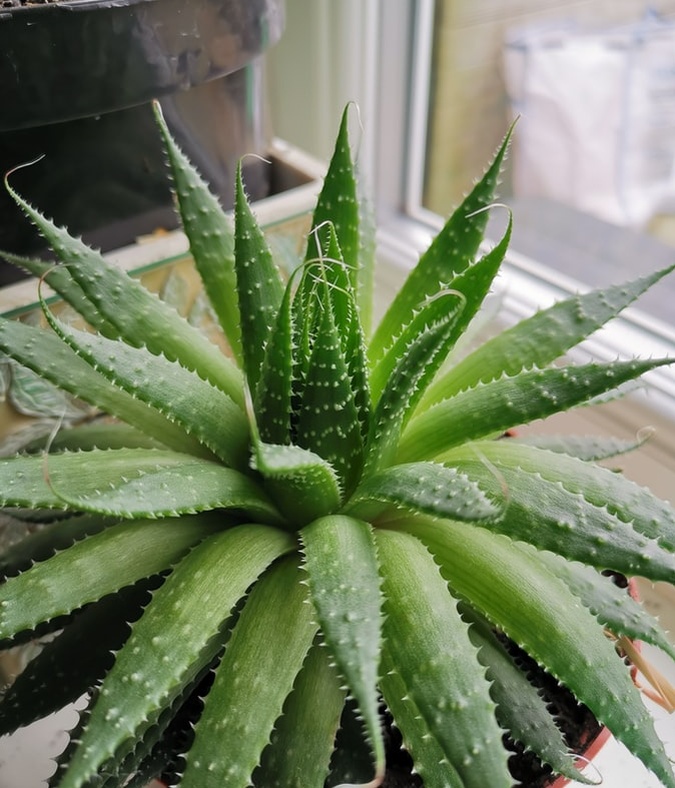 Aloe Vera 
The aloe vera plant is very popular, as it is an attractive and easy to maintain plant that makes for a great indoor companion. Its holistic properties mean it brings a sense of healing to your space, as the juice from their leaves can be used to relieve pain from scrapes and burns when applied topically (though definitely seek some online tutorials before doing so!).
Keep the aloe vera plant in a pot near a kitchen window for periodic use but avoid having the sun's rays hit it directly. It thrives in temperatures between 13°C and 27°C, which means that your home will likely be the perfect temperature.
The most difficult part of keeping an aloe vera plant is the watering process, as they need to be watered infrequently, but deeply, unlike cacti and smaller succulents, which need to be lightly watered now and then.
Aloe vera is great for when you have a bit more room: however, if you don't, there are still lots of options available to you.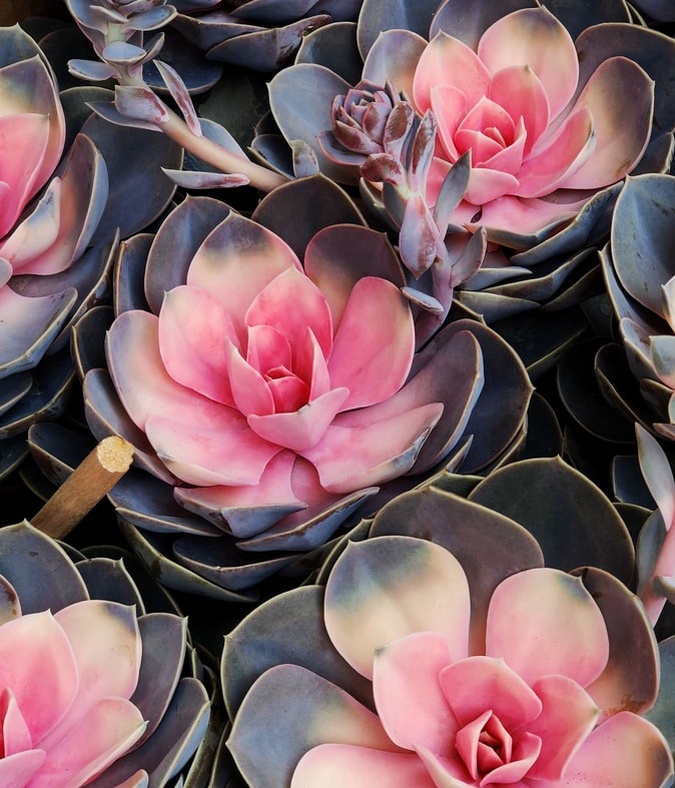 Echeveria plants
Echeveria plants are the kinds of plants we most commonly associate with the term 'succulent.' They are the small plants with flat and wide leaves, often pale coloured. They don't require much watering, as the soil must remain dry to mimic the conditions of its native habitats in central and southern America.
Echeveria are affordable and can be found anywhere from supermarkets, to homeware shops, to online stores. Lining up a few on your windowsill or desk can easily bring some colour and life into your bedroom or flat: why not check these ones out from Amazon or Etsy?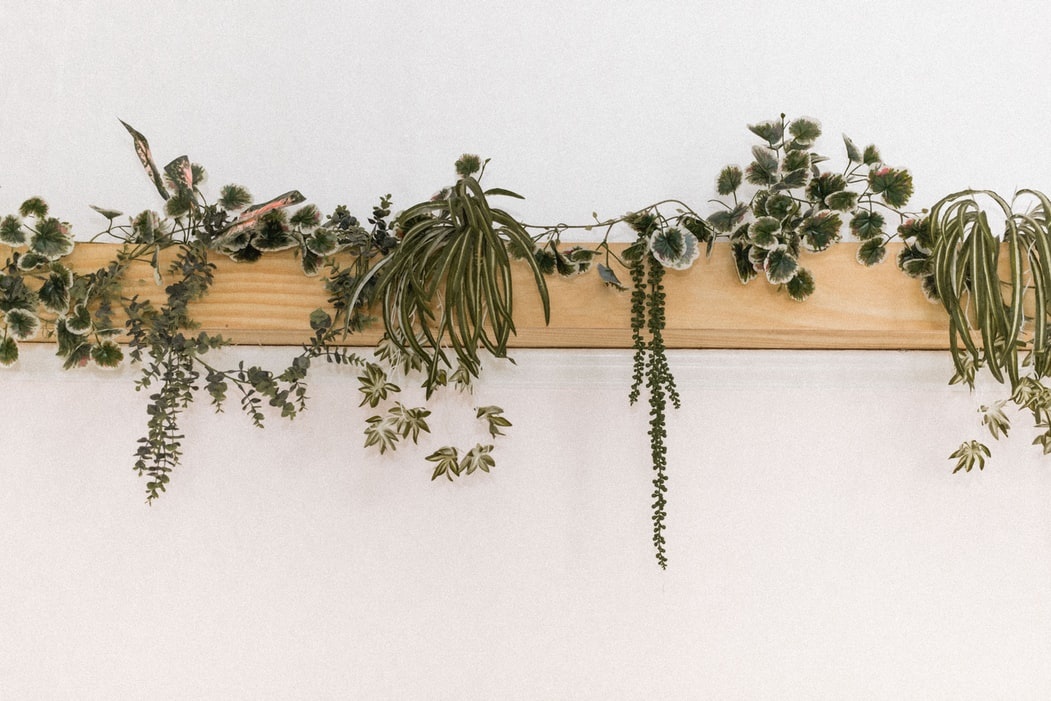 Trailing plants
Trailing plants like ivy, string of pearls and rosary vine have become very popular recently, as they serve as both indoor greenery and wall décor! It brightens up a bedroom that needs a pop of colour, as well as providing a great background for any Zoom calls you might be taking – or even Tik Toks and selfies!
According to Gardener's World, the easiest trailing plant for beginners is the rosary vine, as it tolerates neglect and only needs the first 2cm watering when dry. They're available for as little as ten pounds.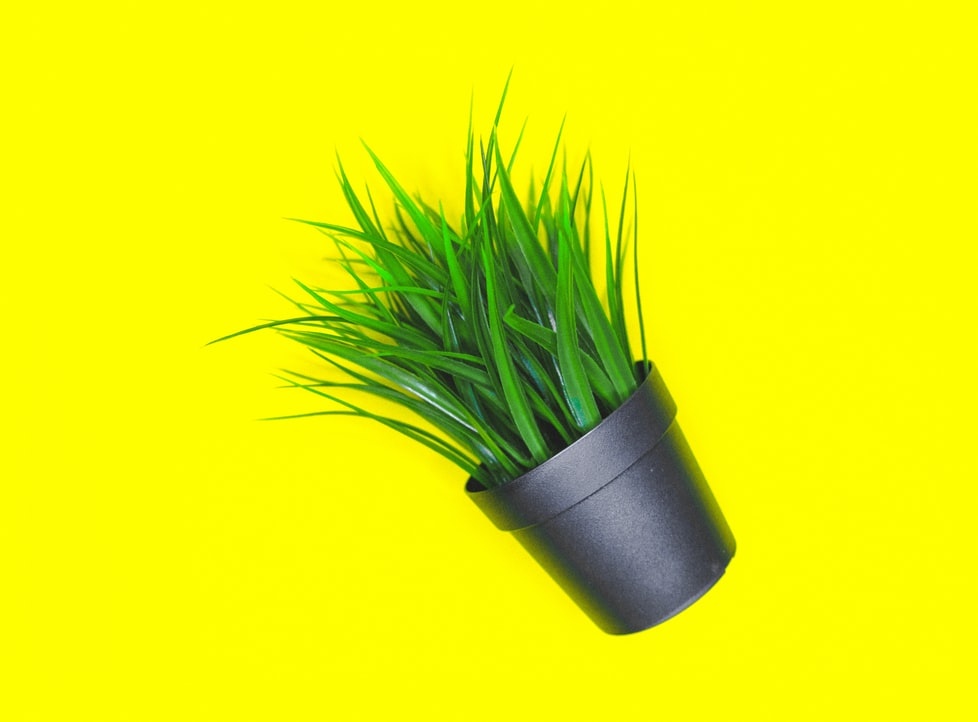 Fake plants
If you really don't possess a single green finger and kill any plant you come into contact with, then fake plants might be the best option for you.
With fake plants, there are always the obvious options of succulents, aloe vera and trailing plants, but since there's no need to worry about keeping them alive, your options are unlimited. You can go for really zany, colourful plants like orchids, palm trees and even blossom trees.
If all else fails, head on down to your local park to get in touch with the real thing, as every city has its parks and beauty spots! We also wrote about how to look after other plants in our previous blog for last year's National Indoor Plant Day – be sure to check that out too.