Our Nottingham Accommodation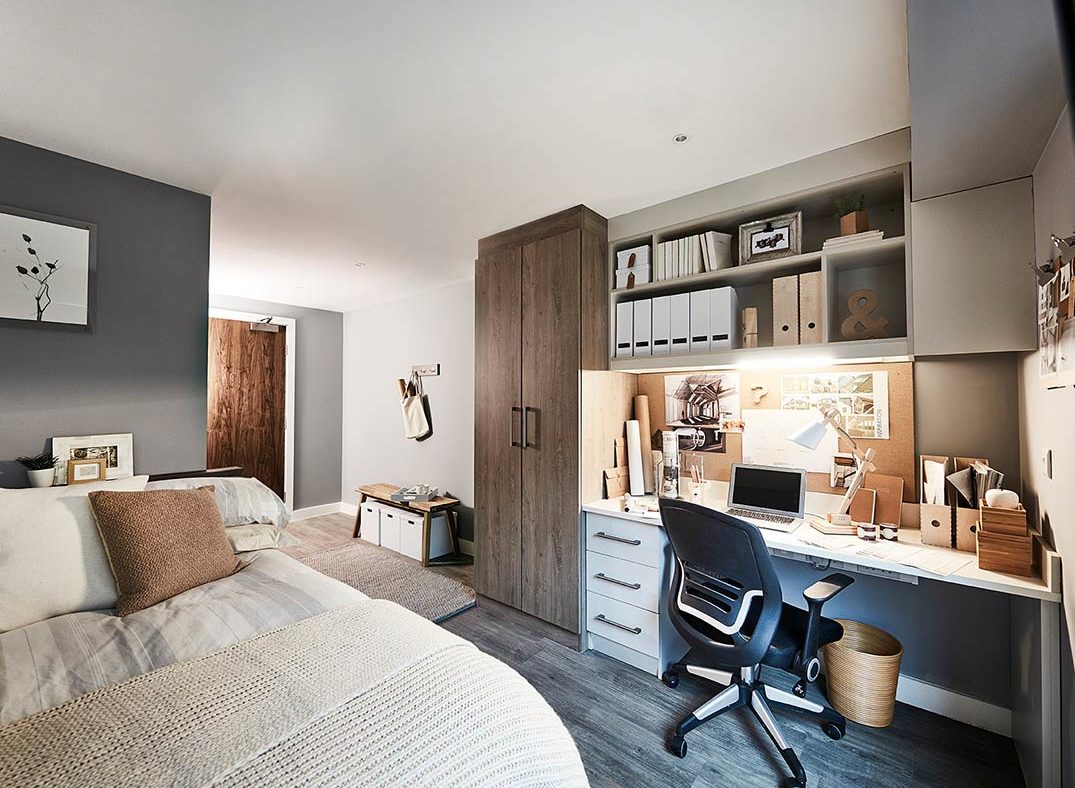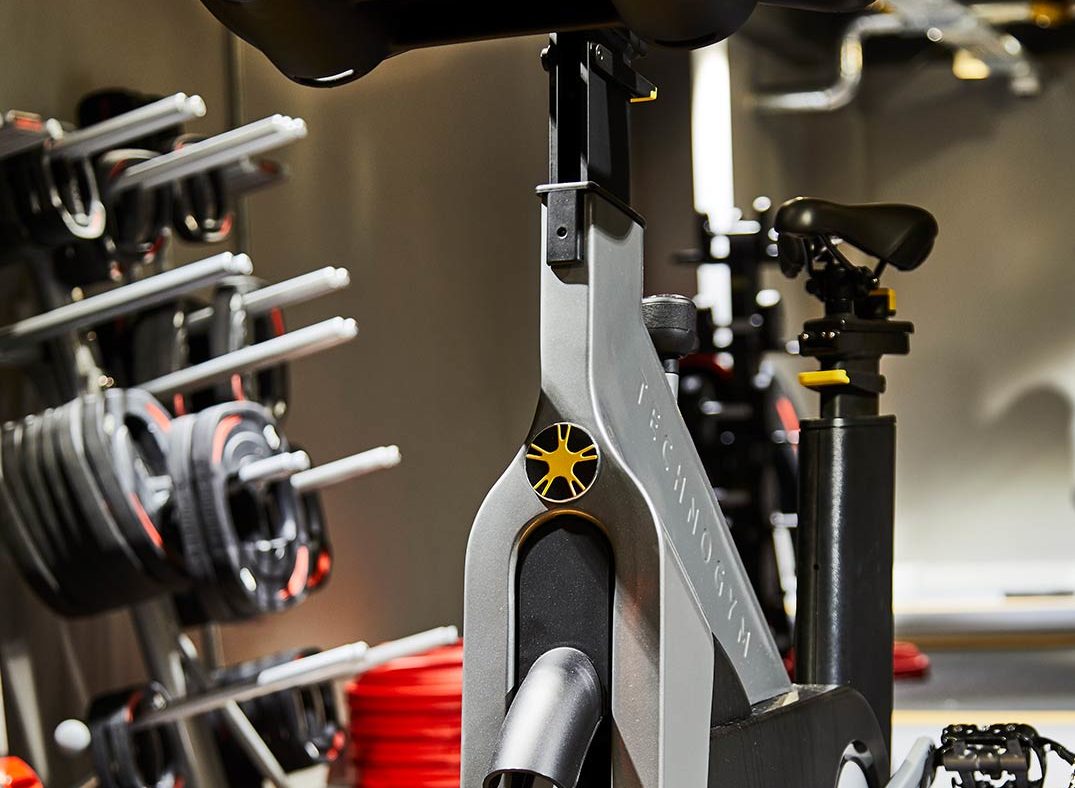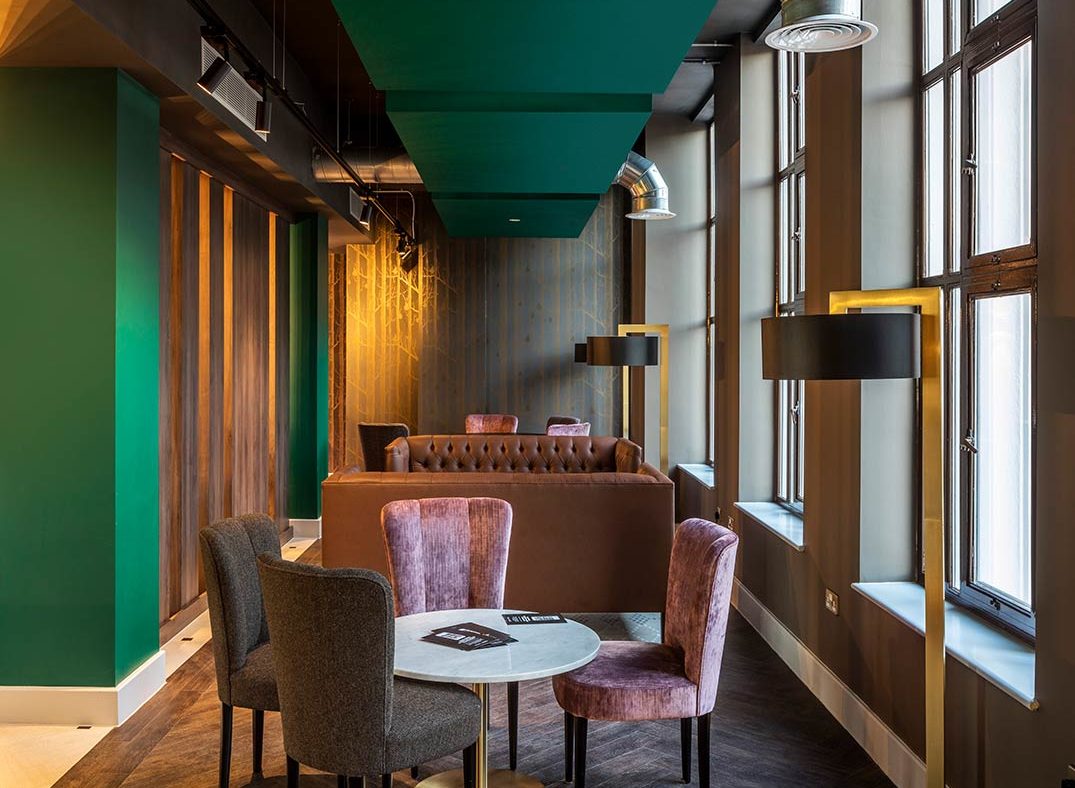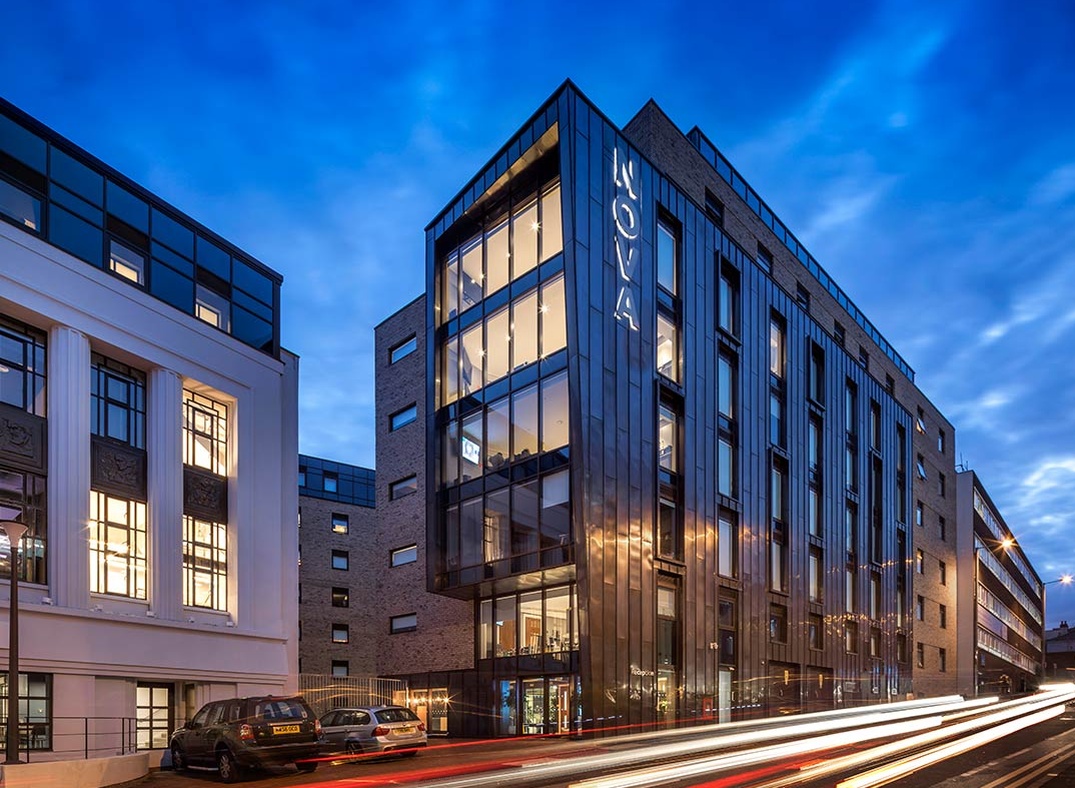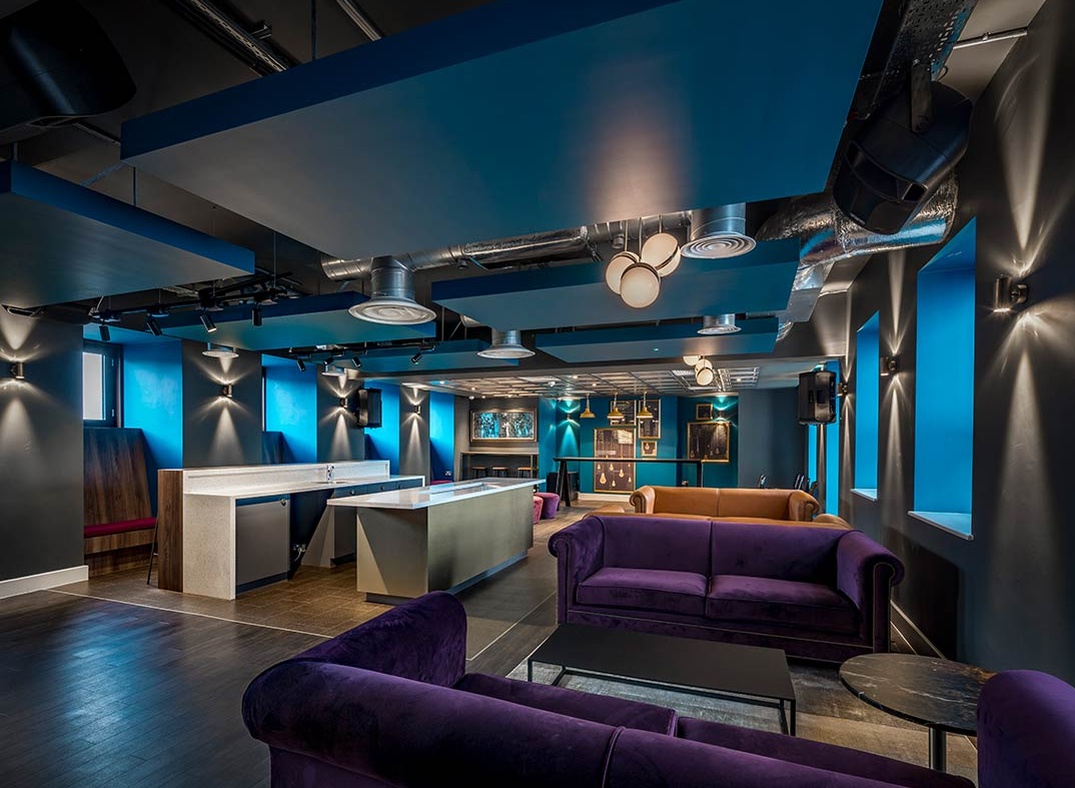 Nova
In space, a nova describes when a star shines brightest. At Nova, Collegiate have crafted the perfect Nottingham student accommodation to allow its residents to shine the brightest.
With an unbeatable city location and design like a boutique, Nova offers exceptional student living to those looking for the ultimate student experience.
We've positioned Nova so that our residents are close to some of Nottingham's most well-known attractions. The amazing city centre location is just around the corner from the best night-life and close to the universities.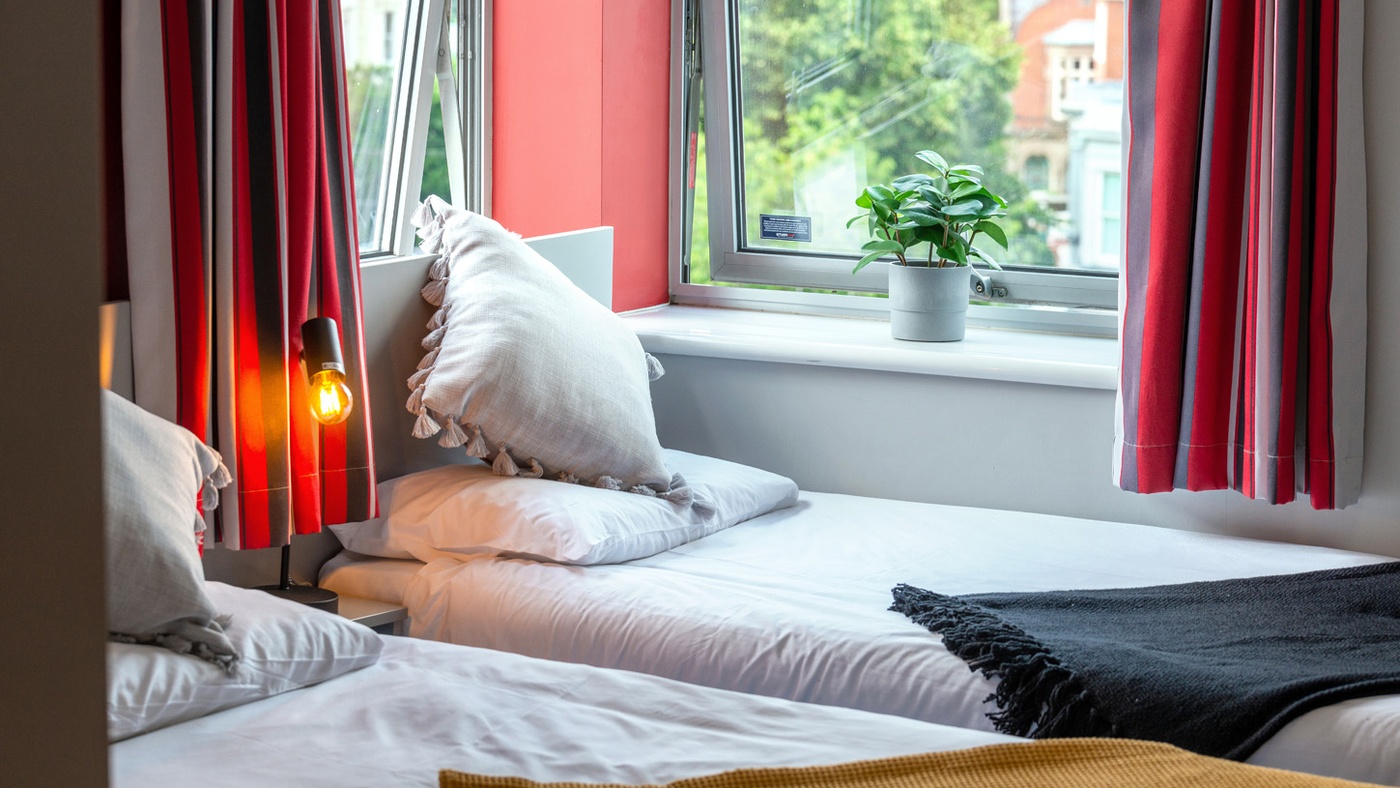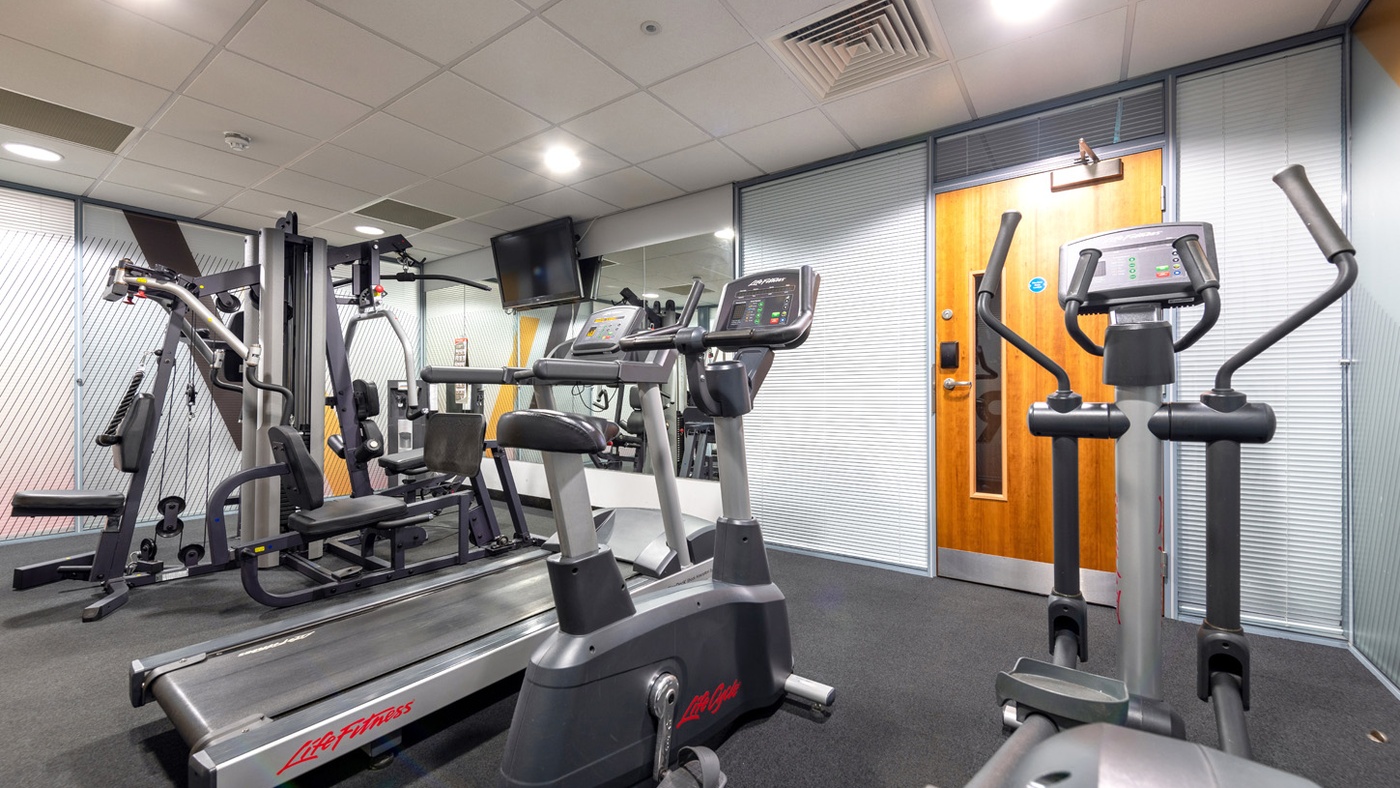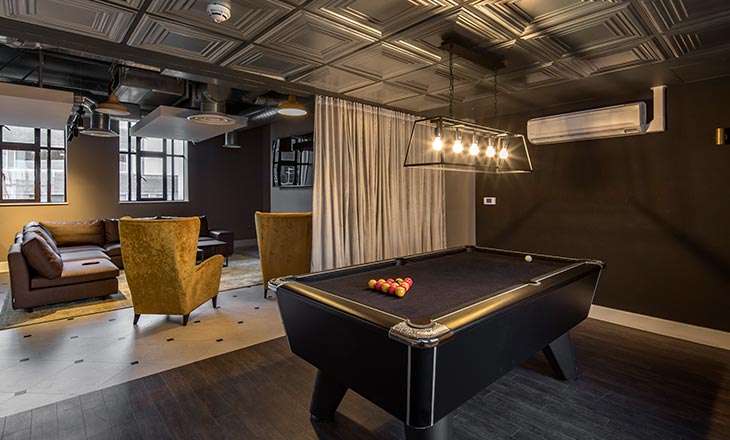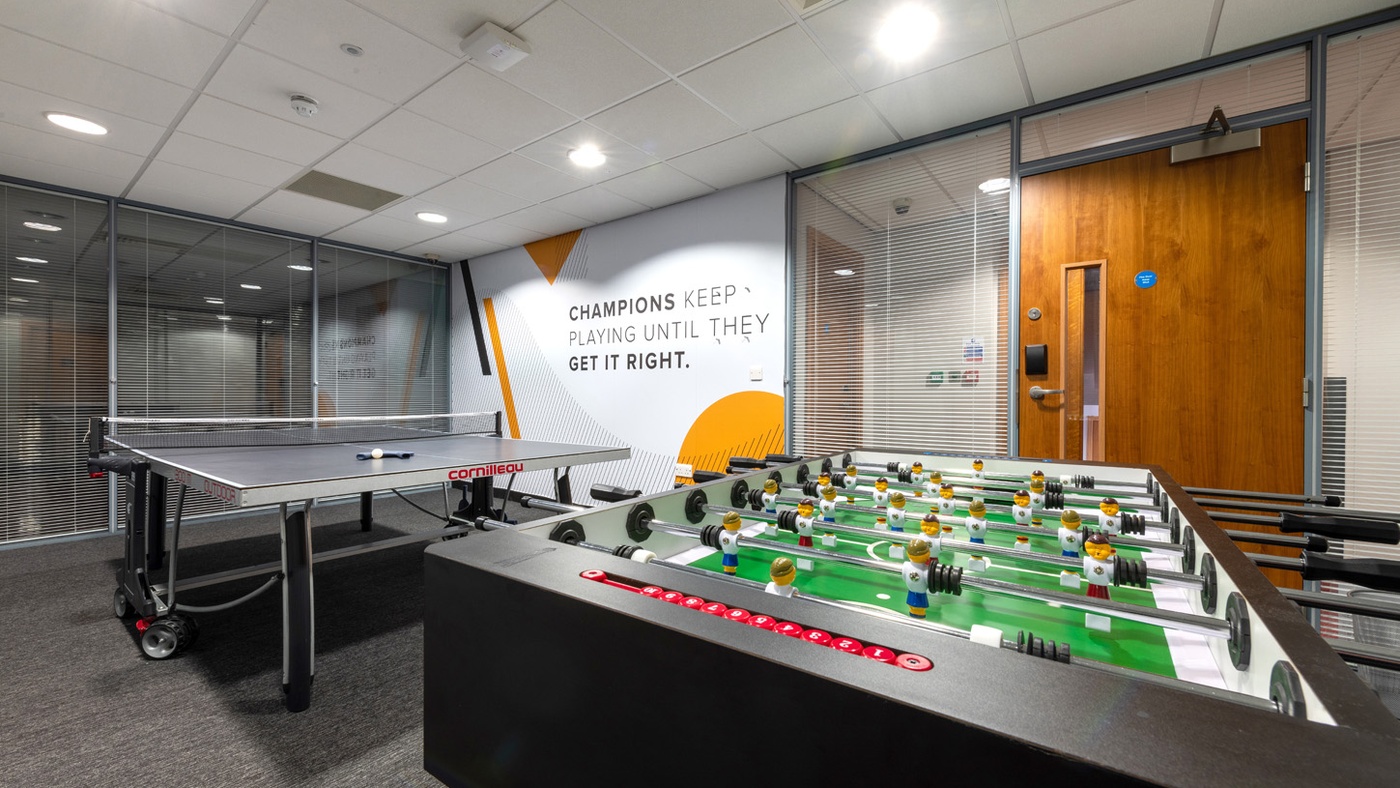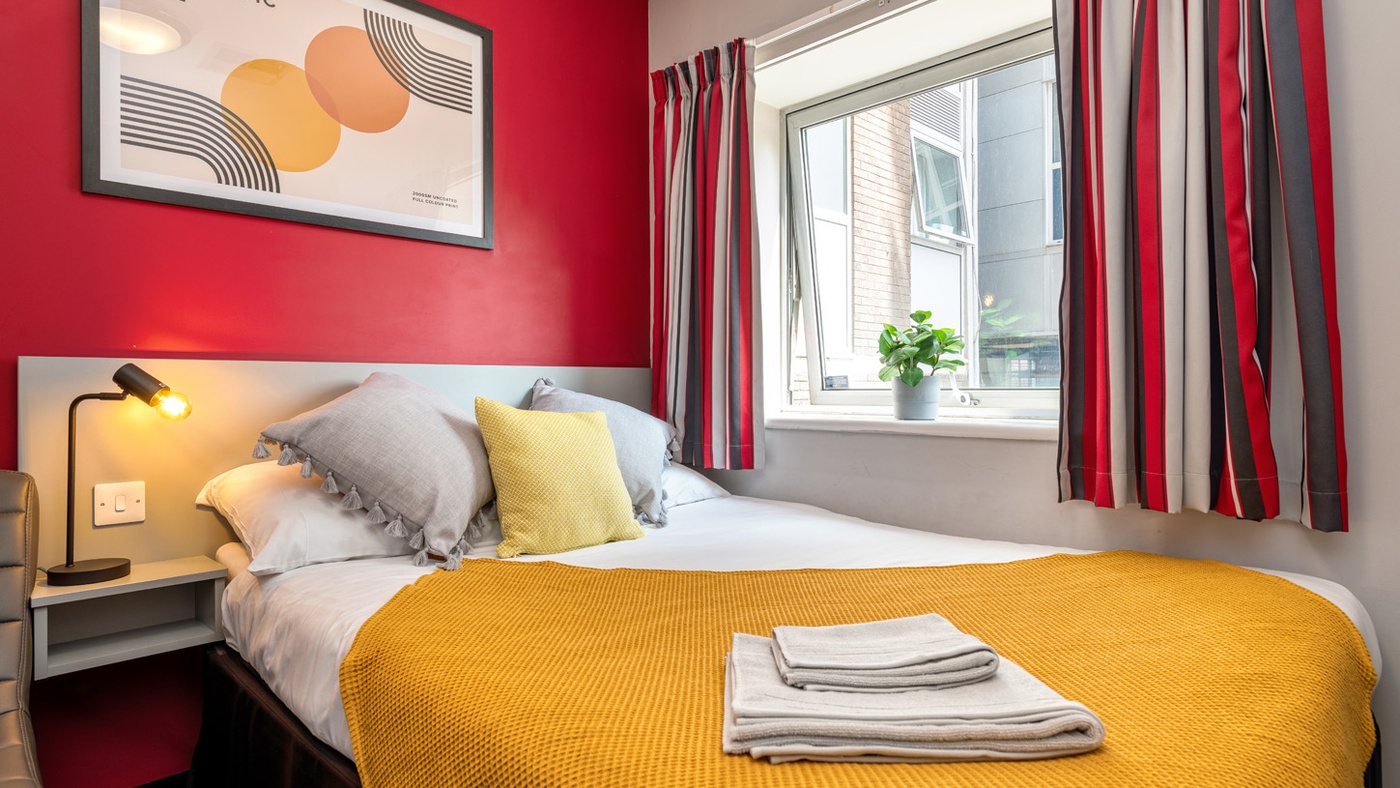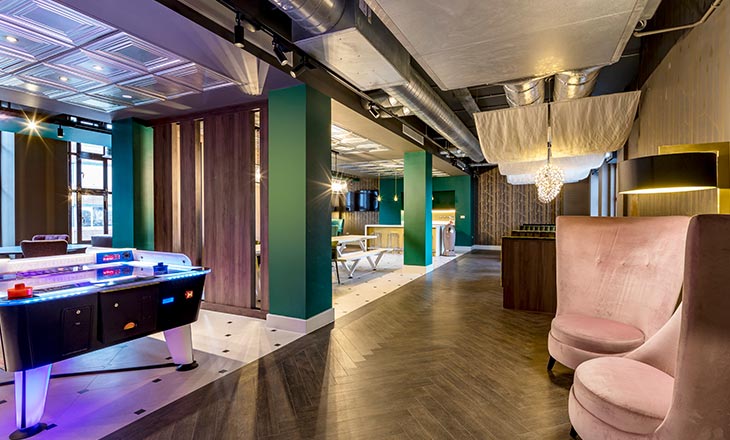 Clarendon Street
Just a stone's throw away from Nottingham Trent University and the hustle and bustle of the centre you will find Clarendon Street by Prima Vidae. With a variety of self-contained studio types and a host of fantastic features, accessible to all Clarendon Residents at Nova by Prima Vidae located just around the corner, including a 24/7 private fitness suite, a fully equipped study room that provides a learning environment and an exclusive communal space with a pool table you will sure enjoy your University years with comfort.
Residents at Clarendon Street will also be welcomed to a vibrant community and have access to a full schedule of virtual and social events.
Exceptional student accommodation in Nottingham city centre
Our student apartments come as self-contained private and shared studios or private en-suite rooms in shared apartments. Students also get exclusive access to amazing facilities including an on-site gym and cinema, stylish social spaces and quiet study spots. With Collegiate, you'll be staying at some of the best student flats in Nottingham.
Home to over 65,000 students across two universities, Nottingham is a great city to live in as a student. The compact city centre hosts a huge variety of restaurants and bars, museums and galleries, and academic libraries and centres. The unmistakable friendly atmosphere makes it the ideal home away from home for your time at university.
Step away from the hustle and bustle and head to Nottingham Arboretum which is a stone's throw from our private accommodation in the city centre. It's Nottingham's oldest public park and has a collection of over 800 trees among its lush green landscape. It's absolutely perfect when you're ready for a study break and looking for some easily accessible, calming green space.
Our student flats are ideal for studying at Nottingham Trent University, they're also a short journey from the University of Nottingham. Collegiate offers a range of room types from shared and private student studios to your own bedroom in a shared flat. Whatever you decide on, you'll always benefit from en-suite facilities, a private study space and a kitchen area. With all bills and Wi-Fi included in your rent, there's no need to worry about extra costs, so you can focus on enjoying your time in Nottingham.
Universities in Nottingham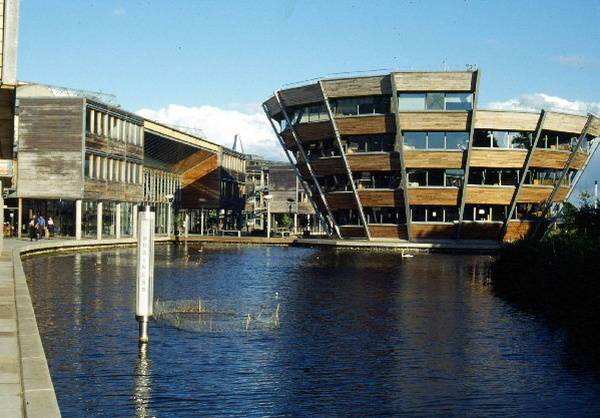 University of Nottingham Student Accommodation
The University of Nottingham has a great position in many league tables such as the QS World University Rankings. Our student accommodation is right next to Nottingham's main attractions and close to the university.
Enjoy beautifully designed student accommodation – choose from a range of studio apartments or larger flats to share with friends
Premium facilities including a private cinema and gym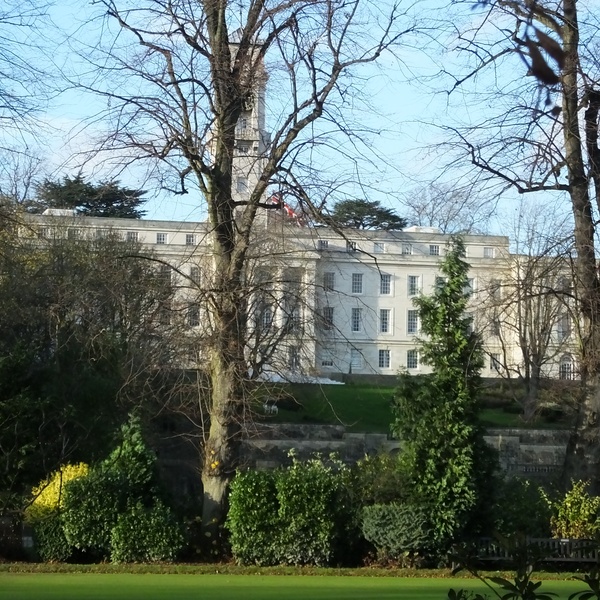 Nottingham Trent University Student Accommodation
Nottingham Trent University has won many awards including a gold rating for Teaching Excellence. Students choose our Nottingham accommodation for:
An incredible location – enjoy living close to Nottingham city centre, campuses and academic facilities
Modern interiors, including excellent study spaces and spacious bedrooms
FAQs: Student Accommodation in Nottingham
How much does rent cost for students in Nottingham?
Several factors decide the rent of student accommodation including the type of student accommodation you book. The various facilities and amenities provided by the accommodation and the room's configuration all factor into the price for accommodation in Nottingham. Private student accommodation in Nottingham usually costs between £150-250 per week.
How do I pay for my student room in Nottingham?
You can make rent payments online using your credit or debit card via your Collegiate Portal account or by bank transfer. Contact your accommodation management team if you'd like to pay by bank transfer.
How much money will I spend on bills as a student in Nottingham?
On average UK students spend £37 per month on bills. However, at Collegiate all bills are included with your room: Electricity, Gas, Water & Broadband. You also get exclusive access to features such as a private fitness suite, fully equipped study room and chic social spaces.
What are the best student areas in Nottingham?
The City Centre, The Arboretum, Lenton, West Bridgford & The Park are 5 of the most popular student areas in Nottingham. Collegiate's student accommodation is just a stone's throw away from Nottingham Trent University and is situated between The Arboretum and The Park, right in the heart of the City. This makes Collegiate student accommodation ideal Nottingham Trent University accommodation.
Can I view my student flat in Nottingham before booking?
Yes, most accommodation providers including Collegiate will provide tours of the apartments – either via video or in person (government guidelines allowing).
What different types of student accommodation are available?
With an unbeatable city location and boutique feel, Nova offers exceptional student living in Nottingham.
Room types available:
> 3-6 bedroom shared apartments:
> Private bedroom and en-suite
> Shared kitchen/living area
> Private desk area
2 bedroom linked studio, linked studio plus and premier linked studio:
> Private bedroom and en-suite
> Shared kitchen area
> Private desk area
Private studio, studio plus, premier plus studio and ultra studio:
> Private en-suite apartment
> Kitchen area
> Size range from 16-26m2
You will find Clarendon Street by Prima Vidae ideally located just a short walk from the bustling city centre of Nottingham. 
Room types available:
Deluxe and deluxe plus double studios:
> Private en-suite apartment
> Kitchen area
> Double bed or twin bed option
Deluxe Plus Twin Studio:
> Private apartment with fully equipped kitchen
> Twin beds
> En-suite shower room
Superior or superior twin studio:
> Private en-suite apartment
> Kitchen area
> Double bed or twin bed option
What are the best ways to travel around Nottingham?
Getting around Nottingham is easy thanks to its reliable and frequent public transport options.
By tram
The NET trams are a quick and easy way to get around Nottingham with Old Market Square being the closest to your student accommodation. Running every seven minutes, they travel through the city to Nottingham station and as far as Jucknall and Clifton.
By bus
Most bus services from the city operate from Nottingham's Broad Marsh and Victoria bus station which is less than a 15-minute walk away from your student accommodation. However, there are also bus stops nearby both our Nova and Clarendon Street student accommodation. Buses in Nottingham are cash only and will only take an exact fare, so you may find it easier to check out the range of travel cards if you think you'll be taking the bus or tram regularly.
Walk or cycle
Nottingham is ideal for exploring by foot or bicycle and it's a great way to get to know the city. You can plan your own cycle route or explore this great online walking planner for Nottingham.
What is there to do in Nottingham?
As one of the UK's most-loved regions in the Midlands, there's always plenty of things to do in Nottingham.
Foodies
From finding the perfect pizza to a great bottomless brunch spot, Nottingham has a thriving foodie scene for everyone to enjoy. The centre is full of independent coffee shops and eateries, particularly in the Hockley area. There's also a host of pubs offering traditional pub grub and local ales such as the Malt House on Market Square. Or you can explore the nearby Lace Market, known for its independent restaurants including the award-winning Spanish tapas from Bar Iberico and a Midlands Indian favourite, Kayal.
Sports fans
Nottinghamshire County Cricket Club is one of the most revered in the country and regularly participates in One Day Cups, the County Championship and Twenty20's. The Trent Bridge ground also hosts England on a regular basis, so you could even catch an Ashes encounter or a match against some of the finest players on the globe. The city is also home to Nottingham Forest FC and is based in nearby West Bridgford.
Culture lovers
If you enjoy theatre or dance, then the world-class Nottingham Playhouse is the perfect place to visit to take in a show or head to the central Motorpoint Arena for bigger shows. The City of Caves offers panoramic views of Nottingham as well as the grand statue of Nottingham's favourite son Robin Hood. The accompanying Museum of Nottingham can usually be accessed using your student card for just £4. The stunning Nottingham Contemporary art gallery is one of the largest in the UK and offers free entry.
Are there free things to do in Nottingham?
As one of the most student-friendly cities in the UK it's no surprise there's plenty of free things to do in Nottingham. You can go for a walk in any number of the city's green spaces and parks including the Arboretum or Woolton Hall. A number of the city's attractions can be enjoyed from the outside such as the city's cavernous walls, where you'll find the Ye Olde Jerusalem inn. It's thought to be one of the oldest pubs in the UK  and it's just as interesting from the outside! Just a mile away from your student accommodation in Nottingham is Stonebridge city farm with animals and gardens for all to enjoy for free.
What are some interesting facts about Nottingham?
> Boots chemist began in Beeston, Nottingham and was where ibuprofen was invented in the 60s
> Christopher Nolan used Wollaton Hall as The Manor in the 2011 movie The Dark Knight Rises
> Market Square at over 800 years old is one of the UK's oldest public squares, second only to London's Trafalgar Square
Discover even more interesting facts about Nottingham. 
Which universities are local to Nottingham?
Award-winning student accommodation