Exceptional student accommodation in Cambridge city centre
Our student accommodation in Cambridge comes as self-contained studios with exclusive student access to amazing facilities including an on-site gym, a stunning conservatory and spacious courtyard as well as stylish study spaces. With Collegiate, you'll be staying at some of the best student accommodation in Cambridge.
The beautiful city of Cambridge is home to over 20,000 students and is well-known for its world-leading university. But the city has much more to offer than just the historic colleges – Cambridge boasts museums such as the Museum of Archaeology and Anthropology, the Fitzwilliam Museum, and the Sedgwick Museum of Earth Sciences, as well as botanical gardens and yearly music festivals, including the famous Cambridge Folk Festival.
When you're ready for a study break, you have the best of the city on your doorstep. The city centre is just a short walk from your student flat, putting you at the heart of the best shops, bars, restaurants and markets, but also some truly wonderful and peaceful green spaces – with many easily accessible from our Cambridge student residence.
Our private student accommodation is ideal for studying at the University of Cambridge and Collegiate offers a range of student studios. Whatever you decide on, you'll always benefit from en-suite facilities, a private study space and a kitchen area. With all bills and Wi-Fi included in your rent, there's no need to worry about extra costs, so you can focus on enjoying your time in Cambridge.
Our Cambridge Accommodation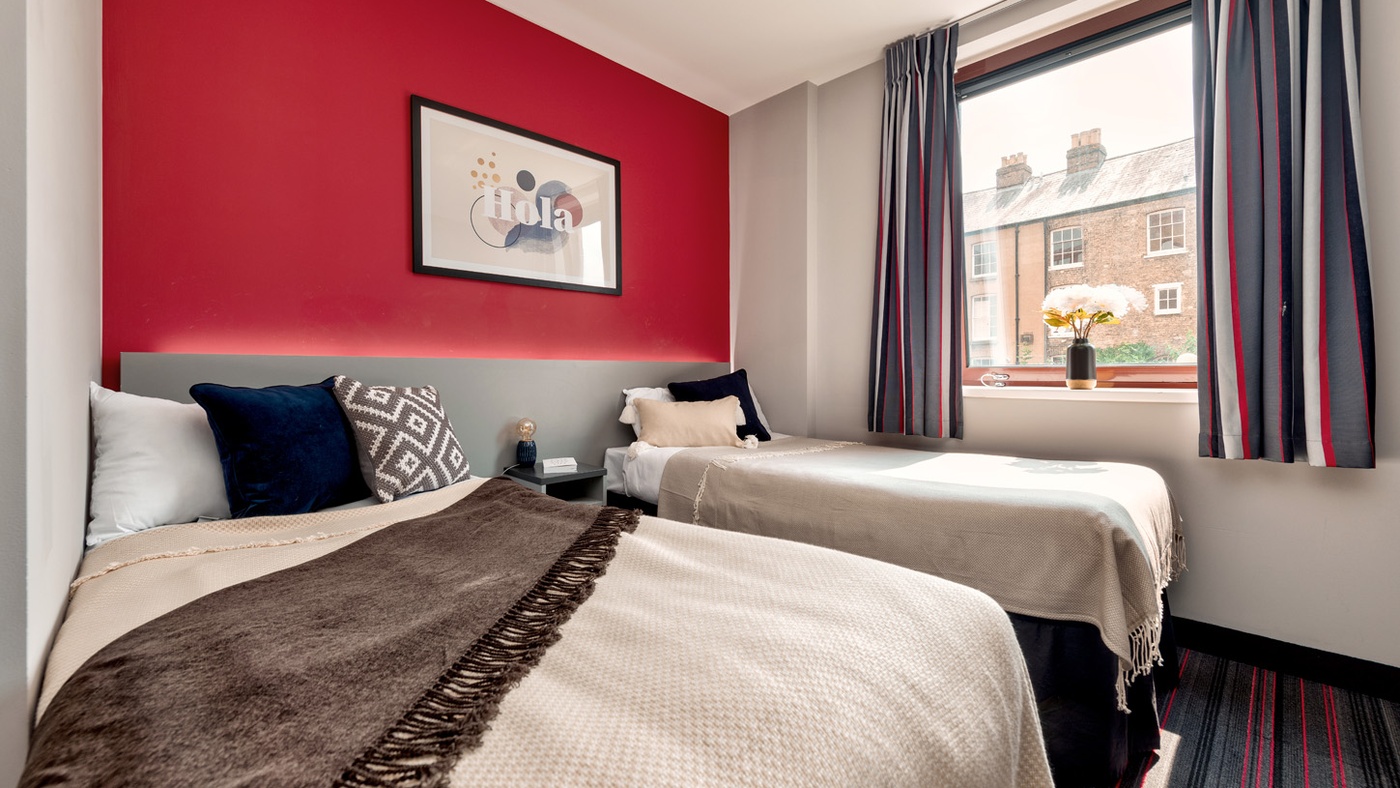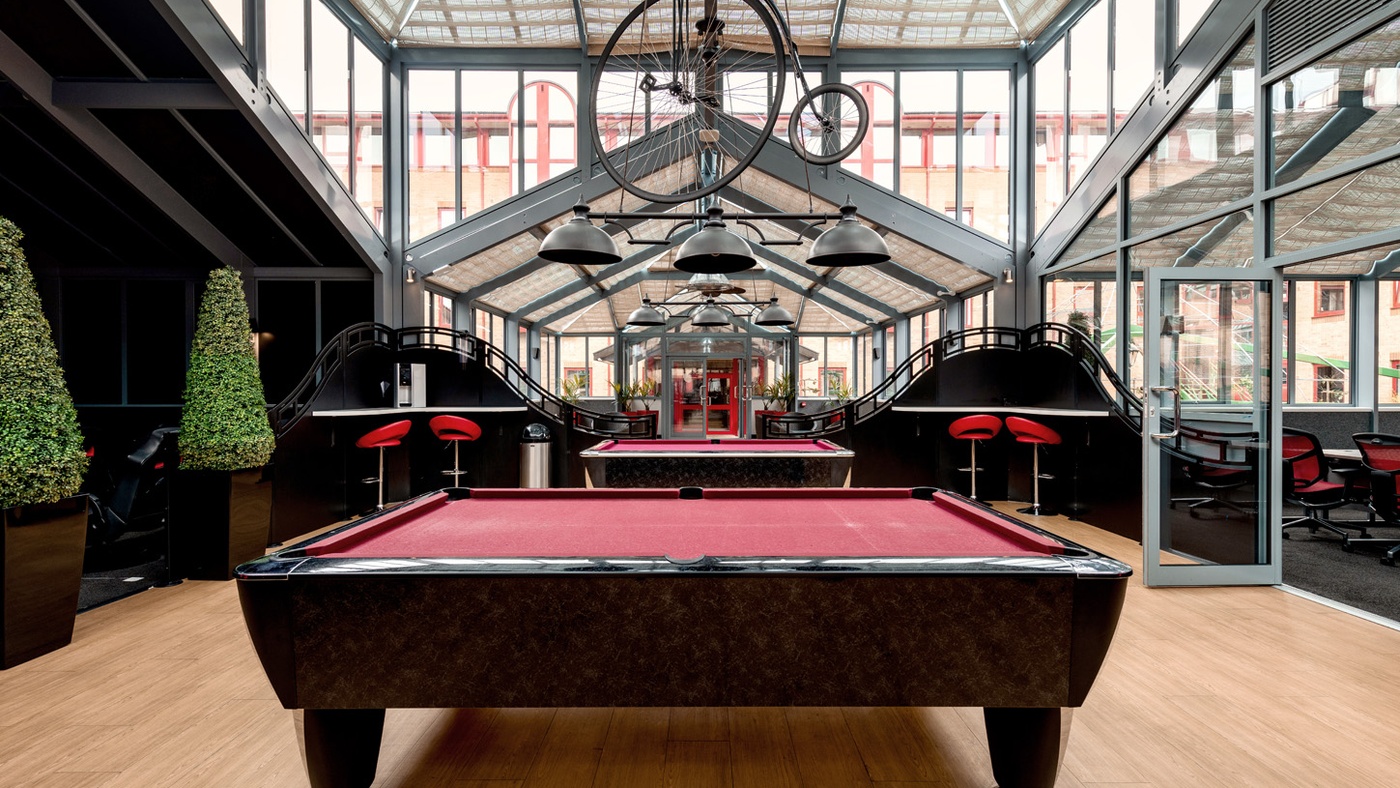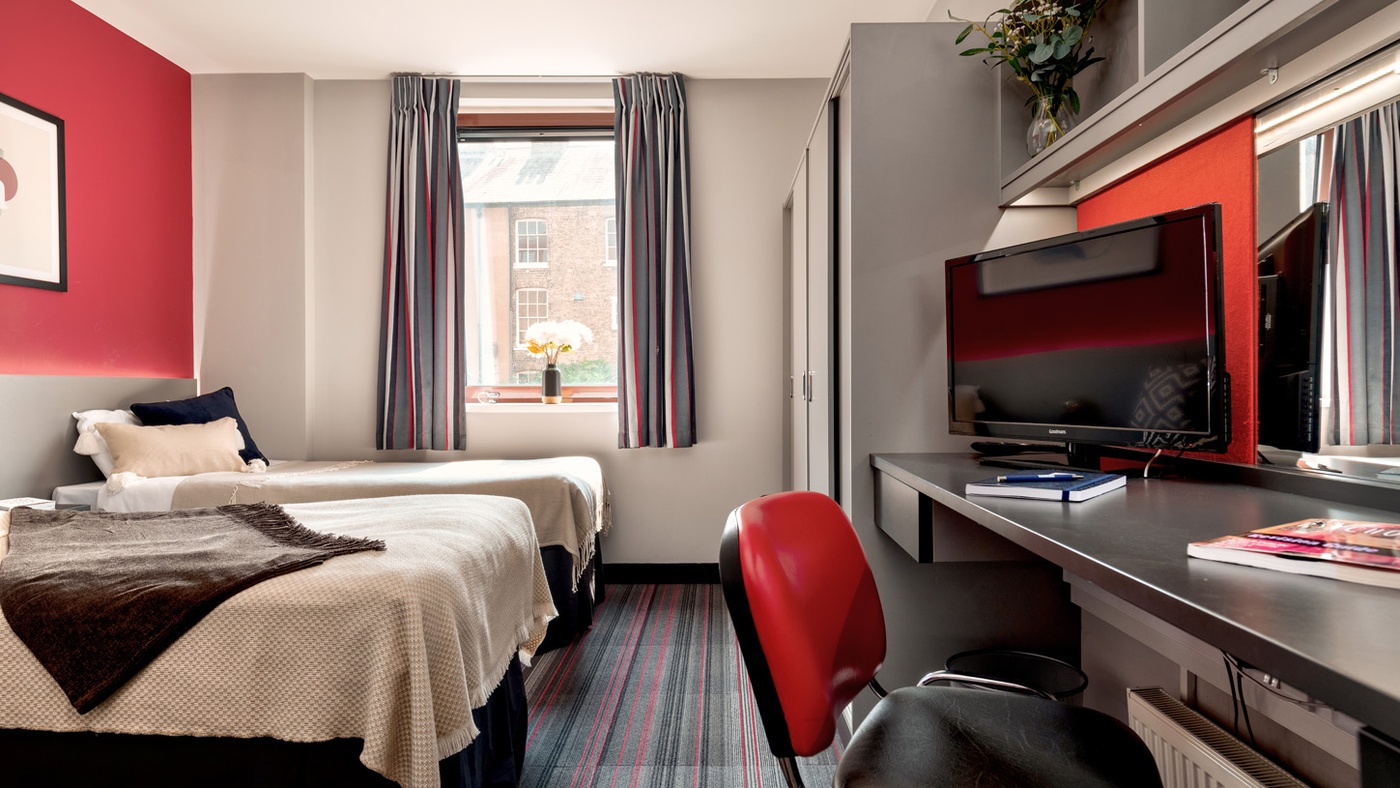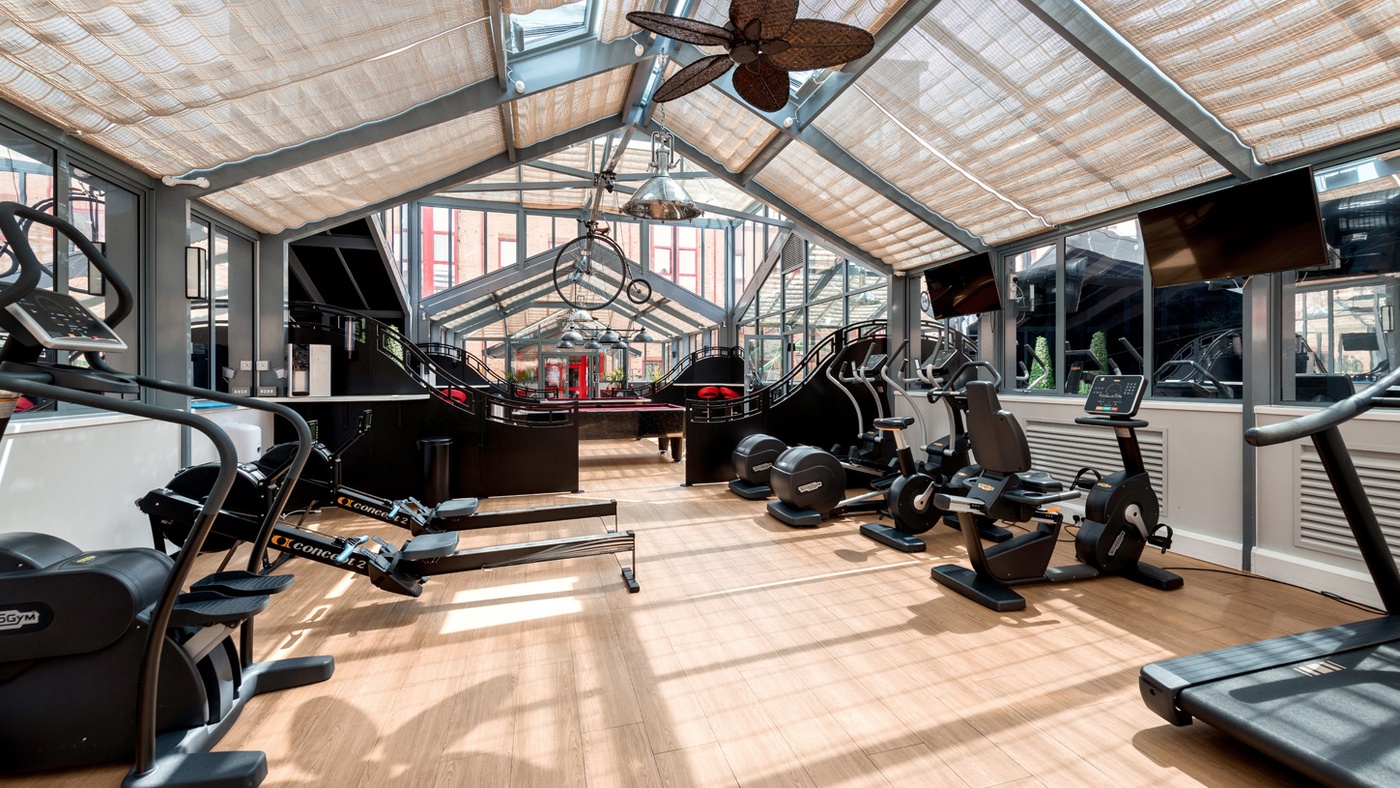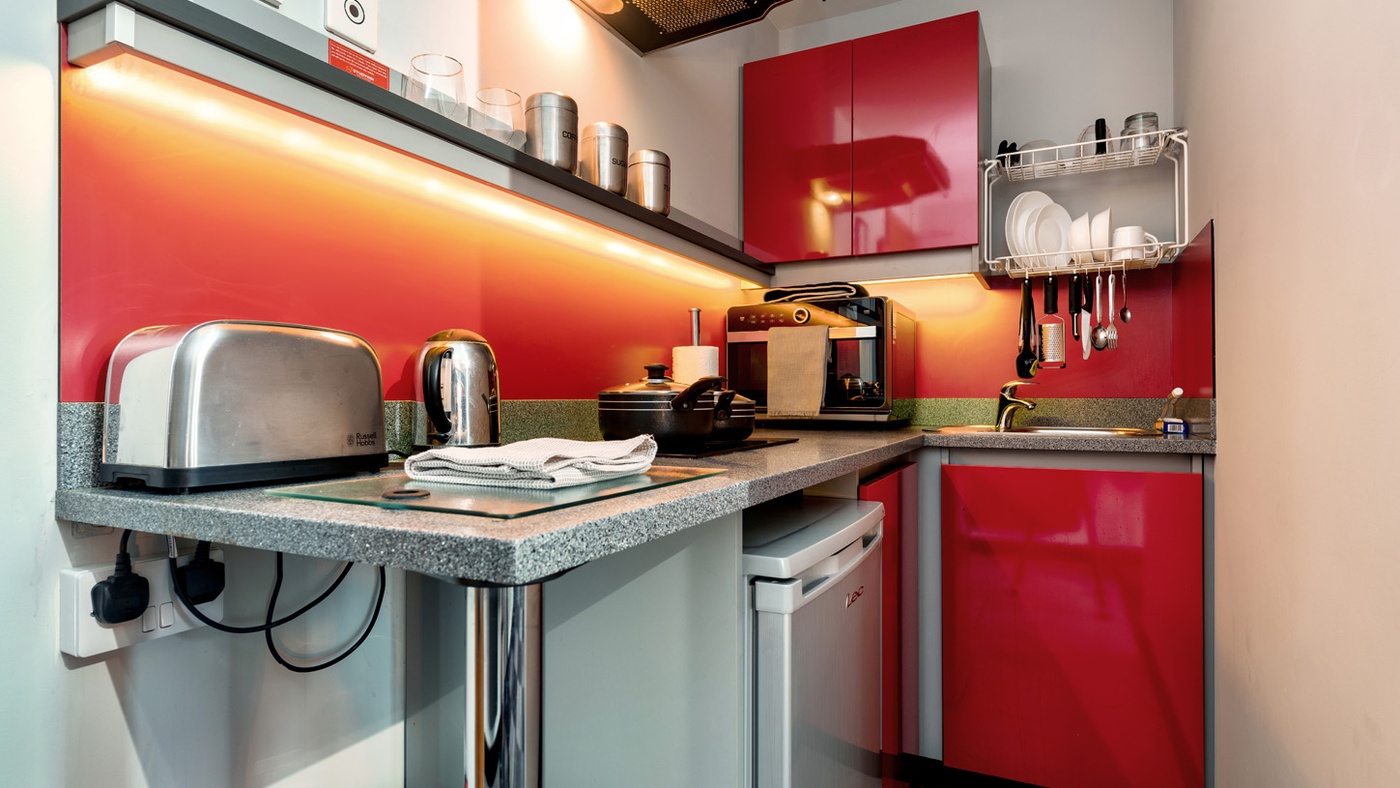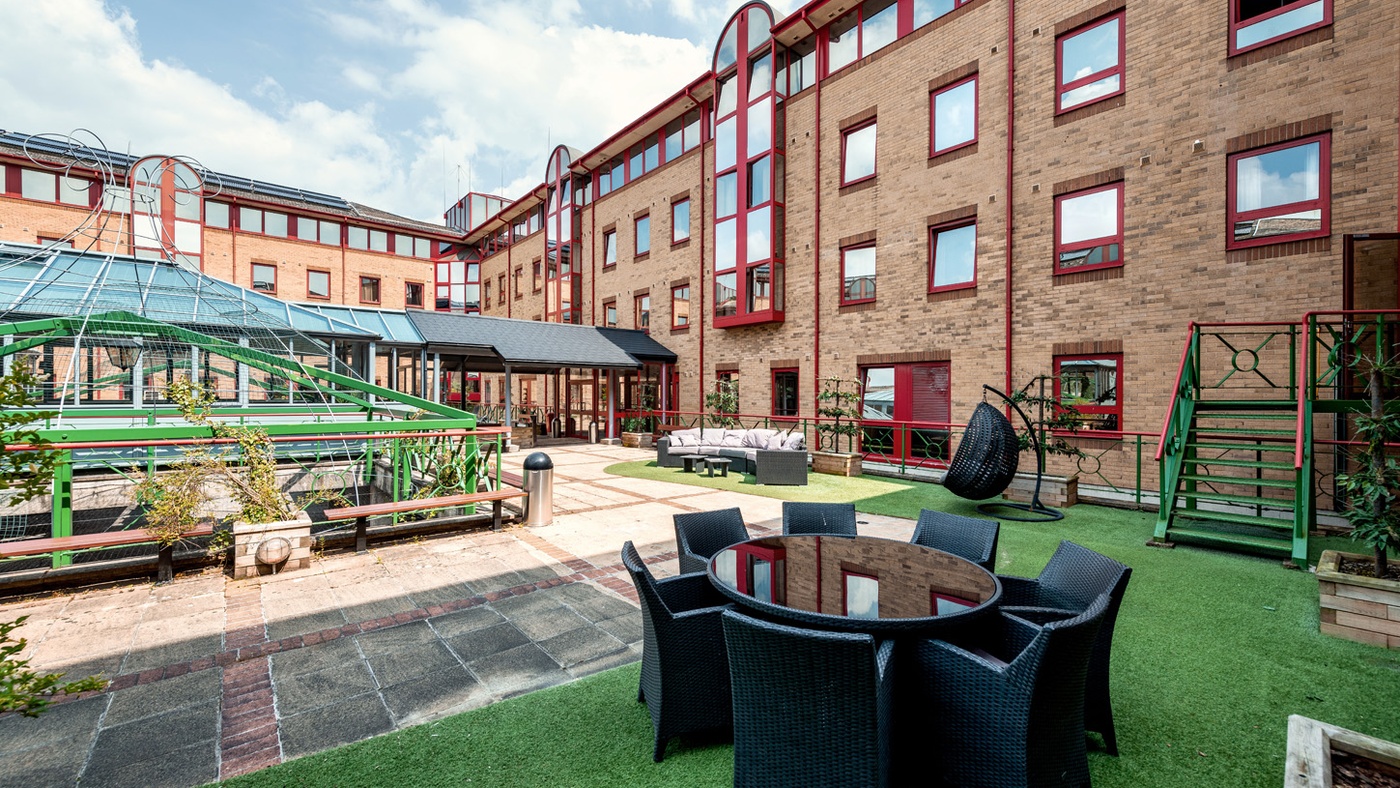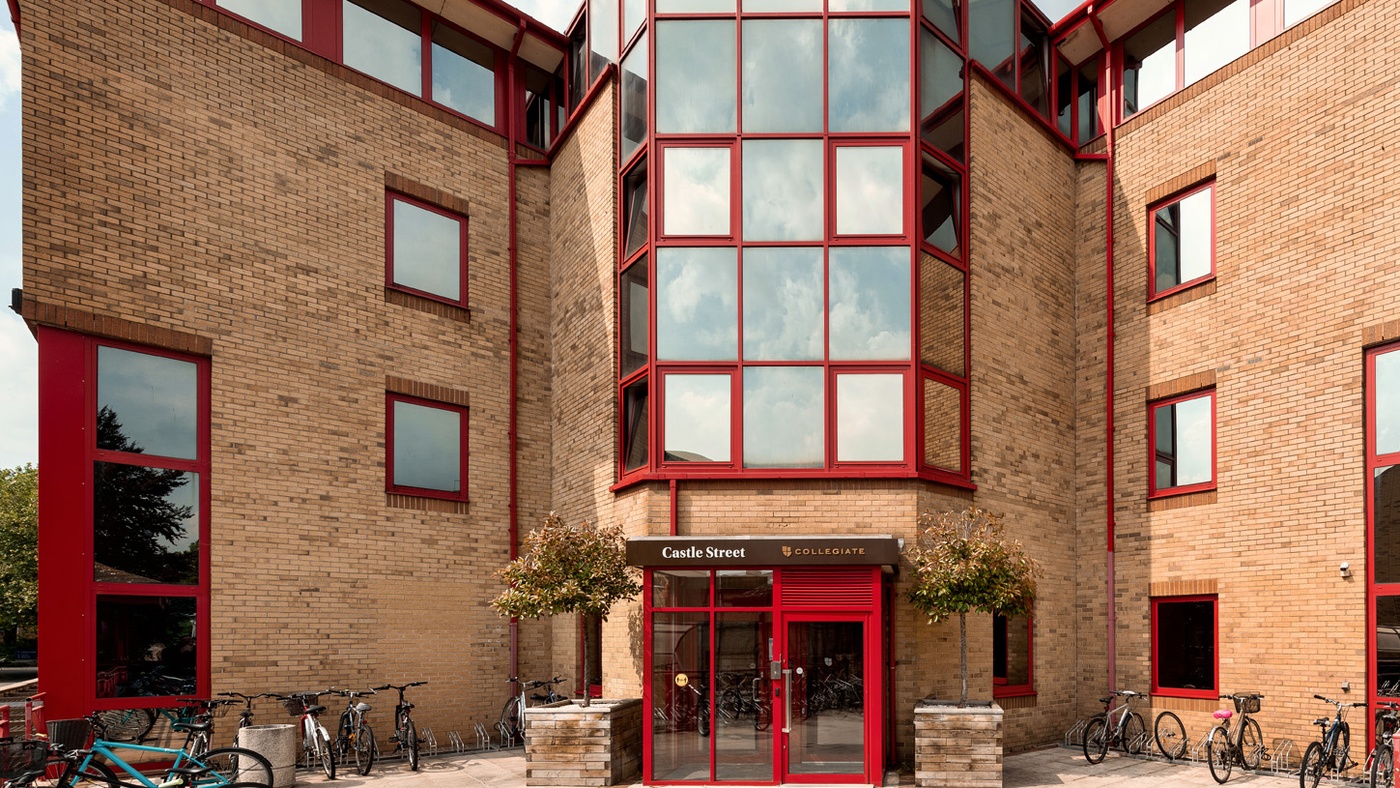 Castle Street
Located just a stone's throw from historical Cambridge city centre and close to the University of Cambridge's main buildings and library, Collegiate Castle Street is seen as the best place to live and learn in the city. With self-contained en-suite studio apartments designed with your wellbeing in mind, you are sure to enjoy every moment of your university life.
Residents at Collegiate Castle Street can also enjoy stunning communal spaces within a large conservatory to meet friends around the pool table or the tennis table. A spacious courtyard with garden chairs will welcome you during the sunny days.
A kitchen & bed starter pack containing everything you need to settle in will be waiting for you to move in your new home.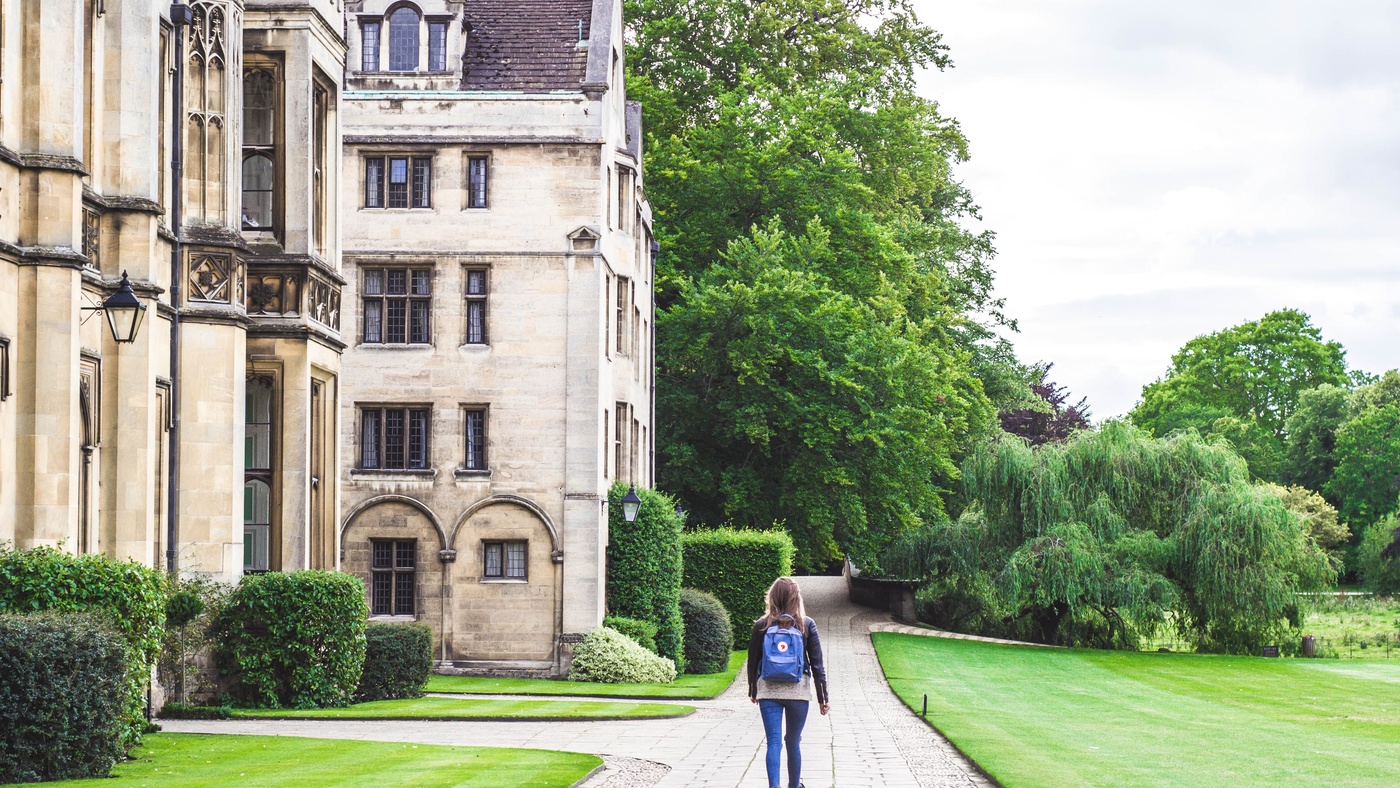 The University of Cambridge Student Accommodation
The University of Cambridge is the second-oldest university in the English-speaking world, and has an extensive alumni of 121 Nobel Laureates, 14 Prime Ministers, and 7 Turing award winners. Alumni from the university have won 194 Olympic medals.
It's split into 31 colleges and is home to the Cambridge University Press: the oldest university press in the world.
FAQs: Student Accommodation in Cambridge
How much does rent cost for students in Cambridge?
Several factors decide the rent of student residences, including the type of student accommodation you book. The various facilities and amenities provided by the accommodation and the room's configuration all factor into the price for accommodation in Cambridge. Private student accommodation in Cambridge usually costs between £145 -£234 per week.
How do I pay for my student room in Cambridge?
You can make rent payments online using your credit or debit card via your Collegiate Portal account or by bank transfer. Contact your accommodation management team if you'd like to pay by bank transfer.
How much do bills cost as a student in Cambridge?
On average, UK students spend £37 per month on bills. However, when you book Collegiate student accommodation in Cambridge, all bills are included with your room: Electricity, Gas, Water & Broadband. You also get exclusive access to an on-site steam room, gym area, courtyard with ping pong table and BBQ, private cinema, laundry room and study room.
What are the best student areas in Cambridge?
Cambridge University dominates the city centre, where you'll also find plenty of shops (including the historic Heffers Bookshop), restaurants and bars. Cambridge has a vibrant social scene, with a huge range of clubs and societies. When you first arrive, we recommend punting on the River Cam – it's the ideal way to see the riverside Cambridge University colleges. Once you've settled in, the city is pleasingly compact and easy to navigate on foot or bike. Check out our Cambridge city guides here.
Can I view my student flat in Cambridge before booking?
Yes, most accommodation providers including Collegiate will provide tours of the apartments – either via video or in person (government guidelines allowing).
What different types of student accommodation are available?
Situated in Cambridge city centre and close to the University of Cambridge's main buildings and library, our Castle Street accommodation offers a range of student studio apartments.
Deluxe double and Deluxe Plus double studios include:
Private kitchenette
Large study area
Double bed
En-suite facilities
Deluxe Plus twin studios include:
Private kitchenette
Large study area
Twin beds
En-suite facilities
What are the best ways to travel around Cambridge?
Travelling around Cambridge by foot or by bike is particularly easy because it's a relatively flat city and is well equipped with safe pedestrian and cycle routes as well as a reliable public transport network.
The bus
Buses to and from the bus station on Drummer Street near the city centre (around a 15 minute walk from Castle Street) serve local towns and villages and National coach services. It's recommended that you download the My Bus Trip app to help you get around with real-time updates, live timetables and journey details.
The train
Cambridge and Cambridge North train stations are approximately a 10 minute drive from Castle Street and both offer regular train connections to a multitude of UK destinations including London and Stansted airport, Birmingham and local connections. There are also regular buses to and from each station across the city,
Cycle or walk
A number of cycle routes into Cambridge can take you to and from nearby towns and villages as well as safely around the city centre. There are two covered cycle parks in the city centre and our Castle Street accommodation also offers bike racks at the front of the building. Cycle hire is also available at Cambridge train station with long term rentals starting at just £1 per day.
What is there to do in Cambridge?
While the city is well known for its prestigious university, Cambridge is also steeped in a rich history and offers plenty of fun things to do and places to see.
History buffs
Cambridge has one of the most impressive collections of museums in the country. The University of Cambridge can take you on a historical journey via its eight museums that explore everything from the sciences and archaeology to zoology and polar exploration. It's also home to the Fitzwilliam Museum; the Museum of Archaeology and Anthropology; the Whipple Museum of the History of Science and the Duxford Imperial War Museum to name a few – so there is plenty to discover!
Foodies
The picturesque city is full of beautiful outdoor dining spaces and an impressive mix of high street staples and independent cafes, restaurants and bars. There's also a great choice of gourmet food stalls and vendors in Cambridge Market Square. Whether you're looking for traditional pizza, authentic global street food or good old fashioned pub grub along the river, you're bound to find a place to suit your tastes.
Sightseers
Cambridge has 31 distinct colleges all with their own unique history, stories and style, and sights that include magnificent libraries, beautiful courts and breath-taking views from the Bridge of Sighs, King's College Chapel, as well as the mind-boggling Mathematical Bridge. Punting is a traditional Cambridge pastime and a guided punting tour will take you down the river Cam running through the heart of the city. These are easy to book and you'll often find vendors ready and waiting on the river to take you, so no need to book ahead.
Are there free things to do in Cambridge?
There are lots of free attractions and things to do in Cambridge including visiting the city's museums, galleries, rivers and green spaces.
What are some interesting facts about Cambridge?
Cambridge University is the second-oldest university in the English-speaking world after Oxford.
The first official football game using 'Cambridge Rules' was played on Parker's Piece in 1848.
Oliver Cromwell's head is thought to be buried in a secret location in Cambridge.
Discover even more interesting facts about Cambridge.
Which universities are local to Cambridge?
Cambridge University and many of its main sites are within easy reach of our Castle Street accommodation.
The University of Cambridge is 0.8 miles from Castle Street:
Walk – 15 minutes*
Cycle – 5 minutes*
*Approximately.
Award-winning student accommodation