Our Leicester Accommodation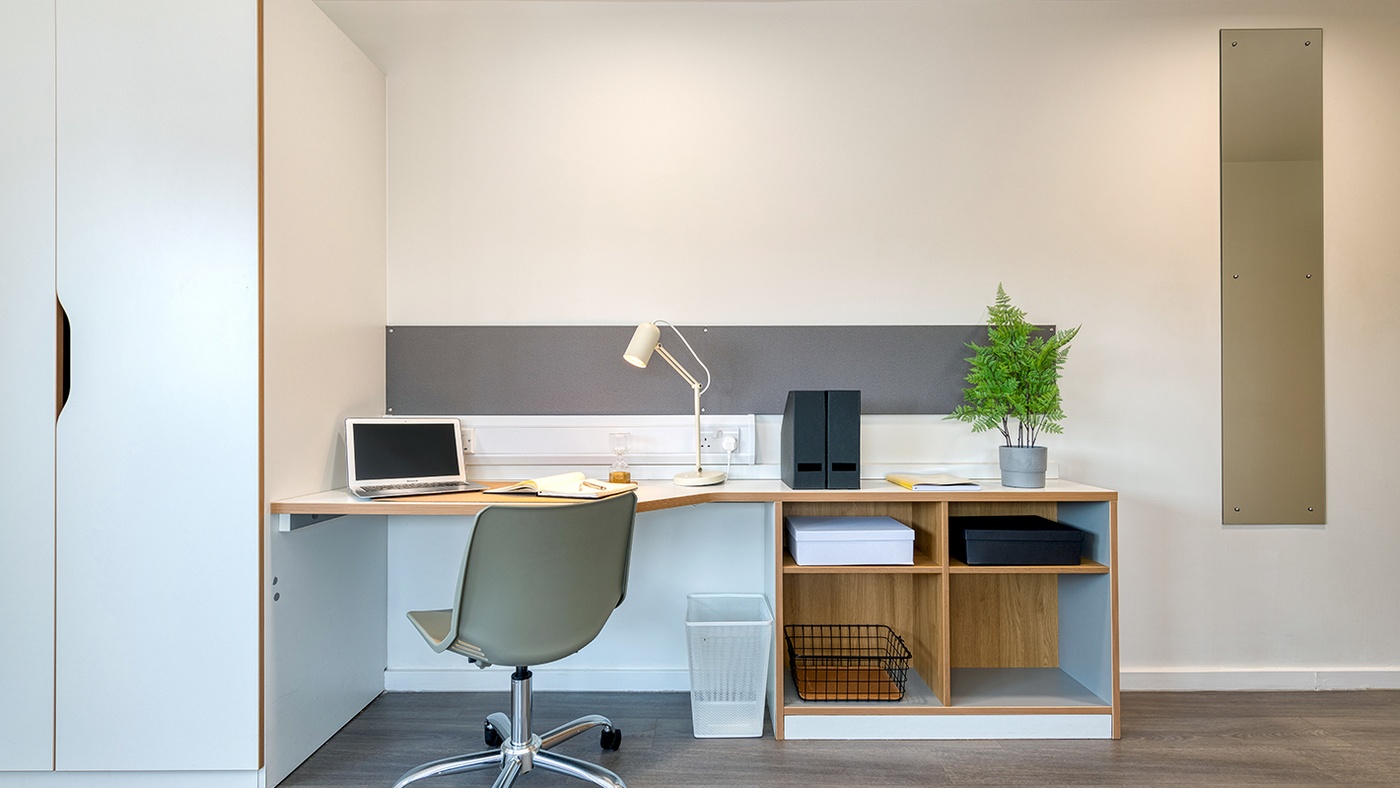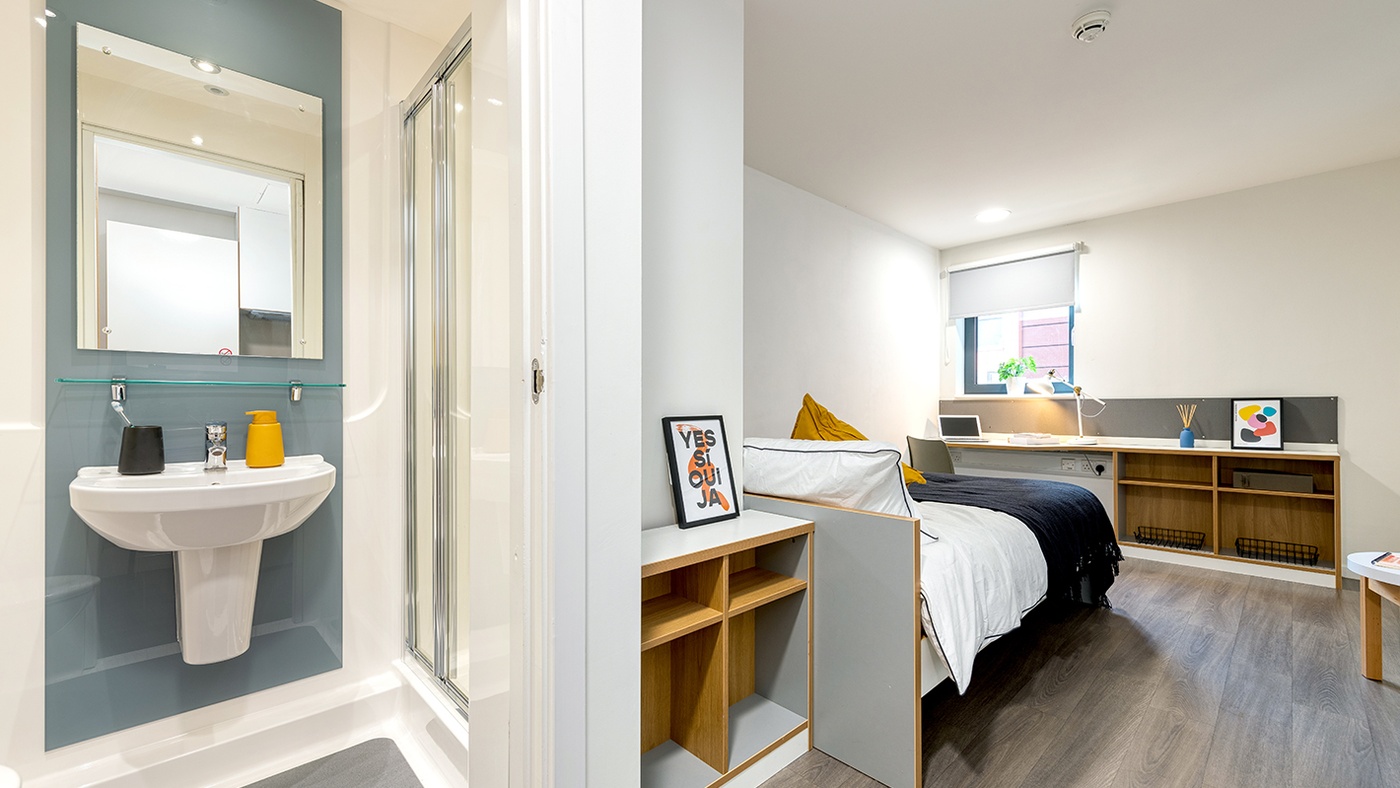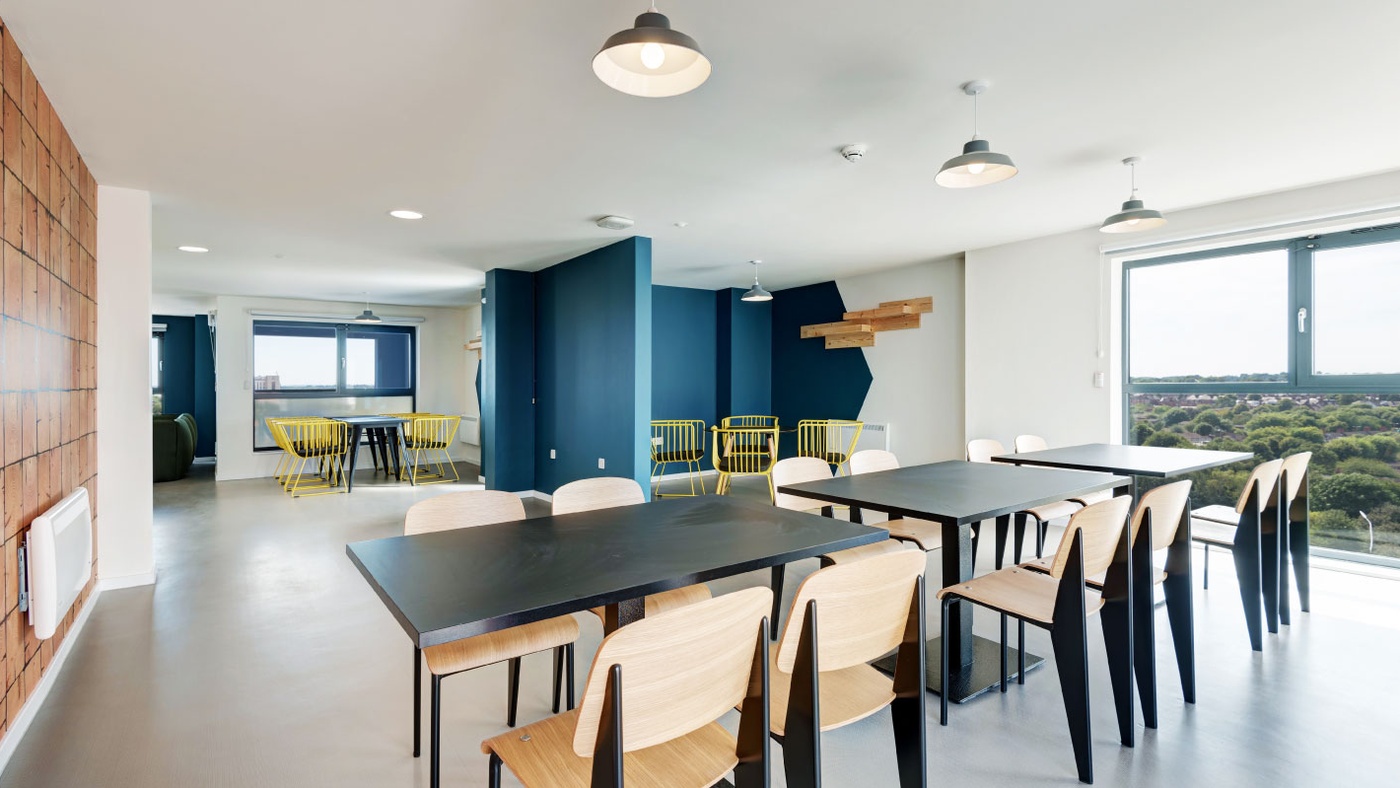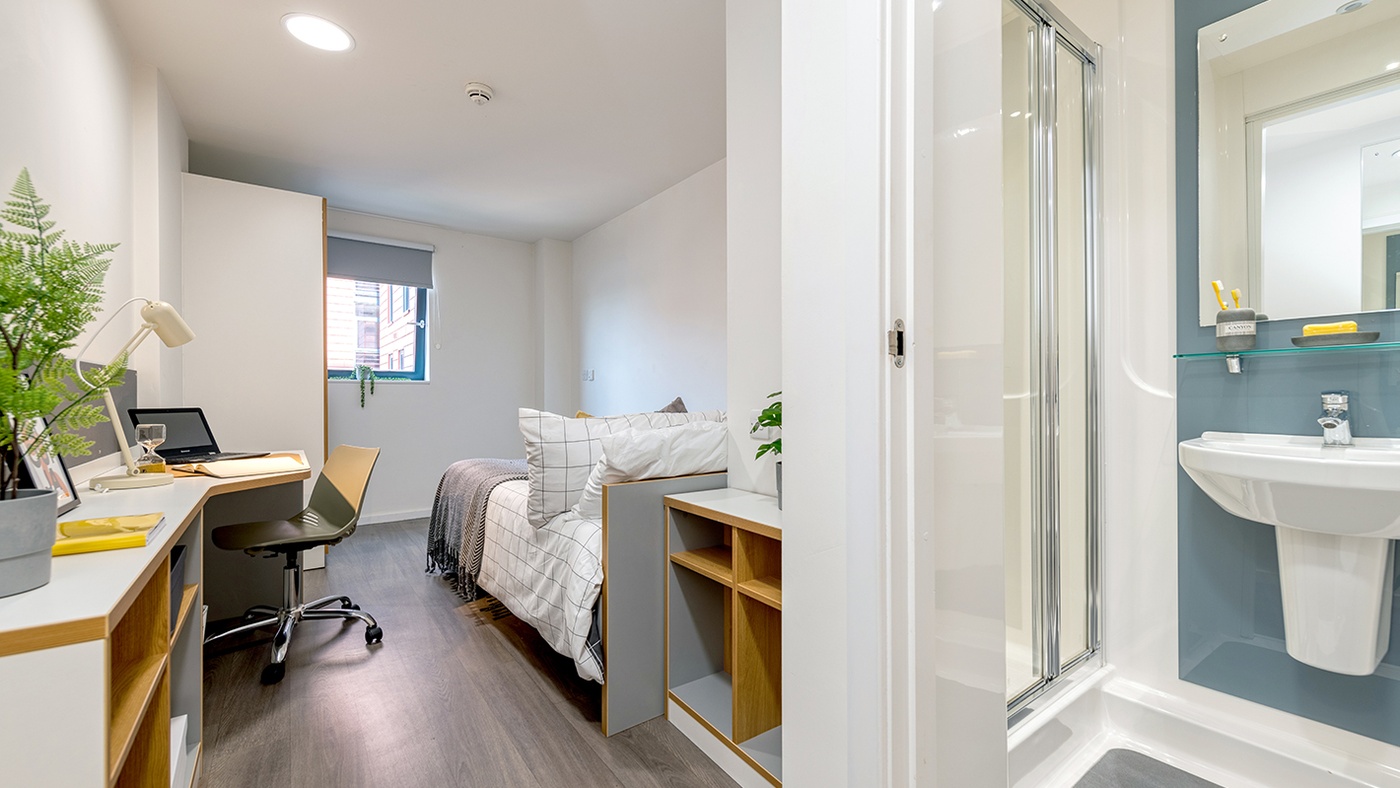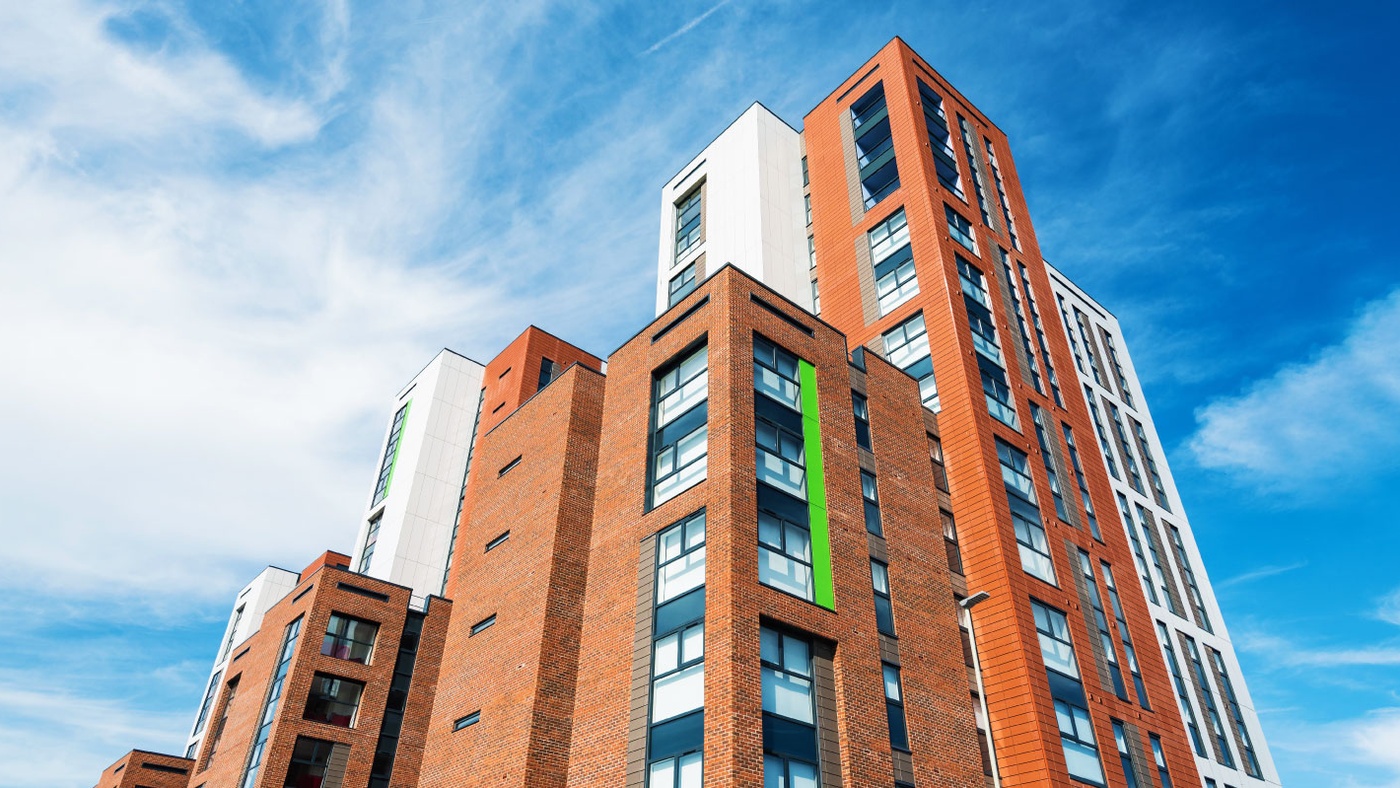 Merlin Heights
Merlin Heights, 75 Bath Lane, Leicester, LE3 5AU
Live with peace of mind at Merlin Heights by Prima Vidae by choosing one of our all-inclusive self-contained en-suite rooms or studios. Additionally, the accommodation provides great on-site facilities to support your university learning, available to Merlin Heights residents only.
Wherever you are studying, we've thought of everything to make the best out of your university years.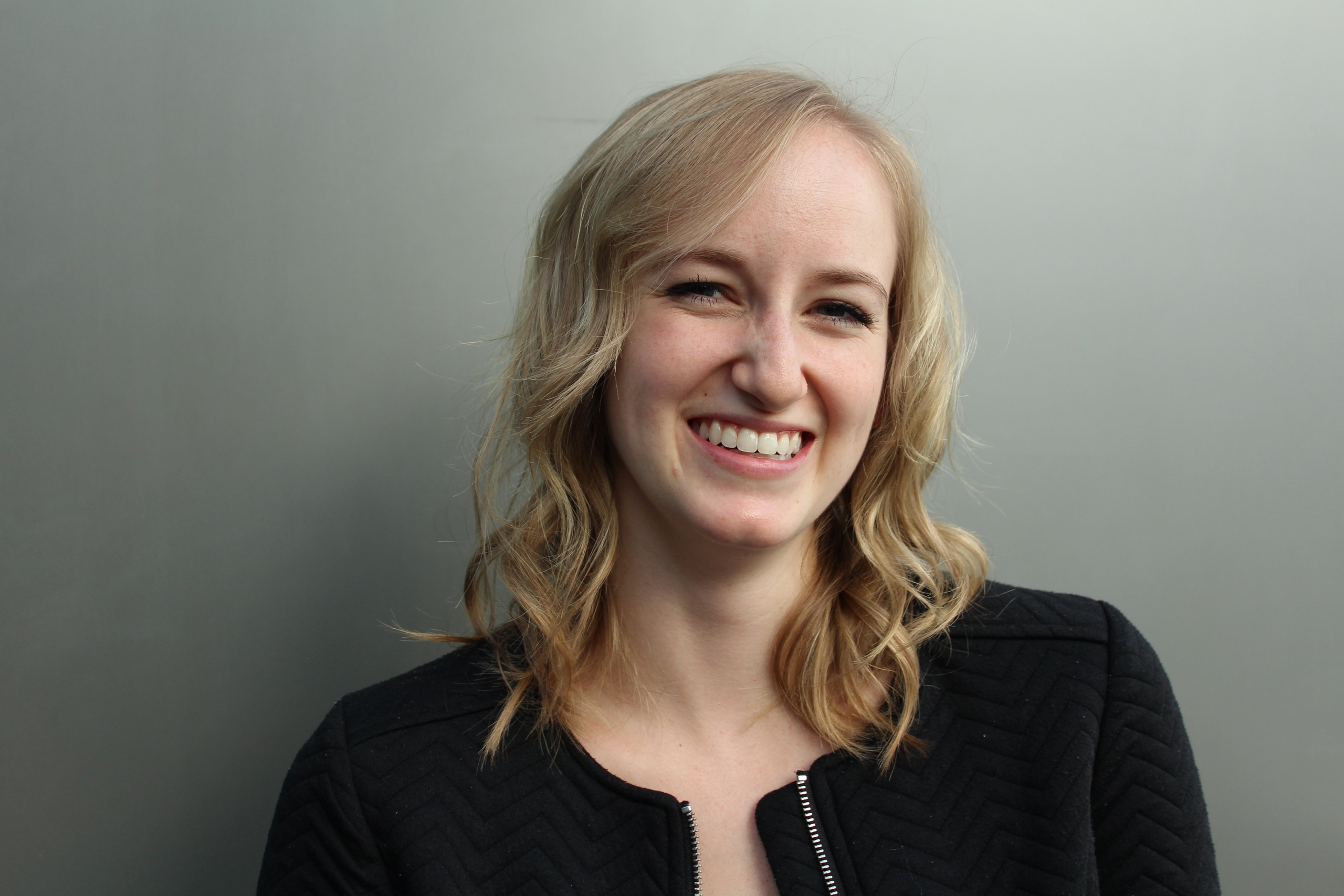 What Our Residents Say
Keeleigh
As a first year student, I can't recommend Merlin Heights enough. Meeting friends has been so easy as well as settling in. The rooms are the perfect size and so cosy in the evenings. The staff are helpful and available to help and answer questions 24/7. Washing facilities are close to the blocks as well as the Sky Lounge and Games Room. I use the Sky Lounge most days to study when I'm not on campus. The best thing about staying here is that you're a five minute walk from the city centre, meaning there are bars and clubs close by. It's also under ten minutes to De Montfort University. Overall, I have had an amazing experience here!
About Leicester
Student Travel in Leicester
Activities for Students in Leicester
Advice for Students in Leicester
Leicester is an exciting university city that benefits from a premium, central location that makes the potential to travel around England a breeze. As the UK's tenth largest city, it's suitably rich in cultural diversity, with something for everyone across a bustling social scene as live music is an integral part of the night life in Leicester. The food scene is thriving and you can explore a host of authentic world cuisines at any given time in the city.
When you're ready for a study break, you have the best of the city on your doorstep. Step out of your student flat and take a short walk to the city centre for access to the best shops, bars, restaurants and markets, but also some truly wonderful and peaceful green spaces – with many easily accessible from our Leicester student accommodation. Leicester city centre benefits from a compact location with ample options for public transport but that's easy to navigate and get around by foot or by bike.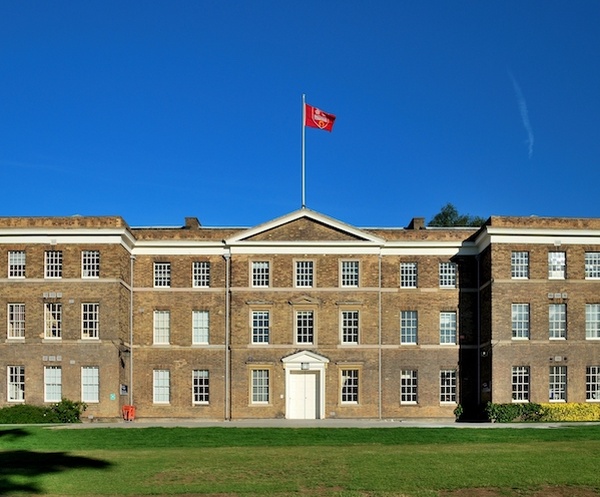 University of Leicester Student Accommodation
The University of Leicester is one of the UK's leading research universities with excellent campus facilities and over 350 degree programmes. The Leicester University campus is based south of the city centre, near to Victoria Park and close to Leicester's live music venue, the O2 Academy.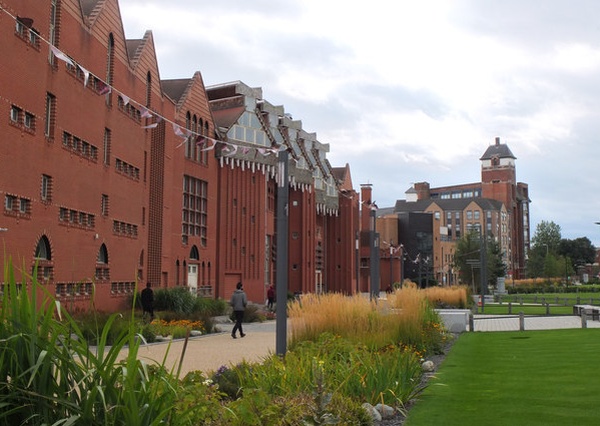 De Montfort University Student Accommodation
De Montfort University has around 20,000 students studying diverse and creative subjects across four faculties in its central campus. Following a significant investment in campus restoration, De Monfort boasts eye-catching modern architecture designed for modern  student life.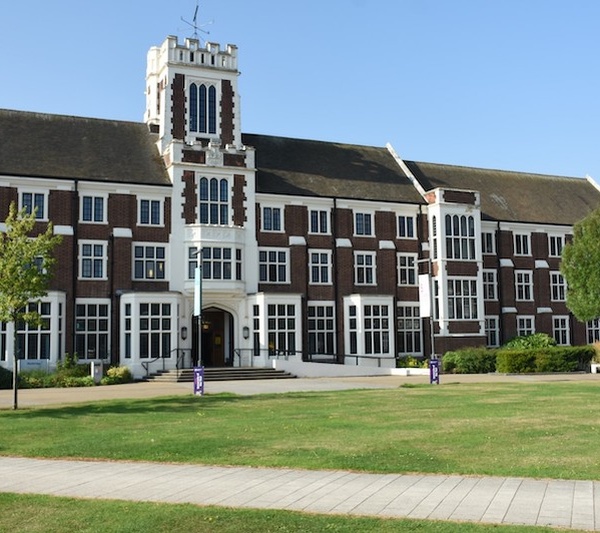 Loughborough University Student Accommodation
Just a 10 minute train ride from Leicester city centre, Loughborough University is well-known for its elite sports programme as well as high-performing engineering and technology courses. It has the largest single-site green campus in the UK, and consistently ranks highly for student experience.
FAQs
Explore our quick FAQ guide to everything you need to know about living and studying in Leicester. If you can't find the answer to your question here, get in touch with a member of our team from our student accommodation in Leicester, who'll be happy to help.
​​How much does rent cost for students in Leicester?
Private student accommodation in Leicester usually costs from £132.00 to £217.00 per week.
However, it's worth noting that several factors decide the rent of student accommodation in Leicester. These include the facilities and amenities that are provided to you, as well as the ownership of the property. Typically, student accommodation in Leicester is privately owned by a landlord, a dedicated student accommodation provider such as Collegiate or owned by a university.
Given Leicester's premium location in the Midlands, it's surprising that living expenses can be quite reasonable for students. Being able to get to London in around one hour hasn't bumped up premiums, in fact it's widely regarded as one of the most affordable cities for students in the UK.
Weekly rent at our Merlin Heights student accommodation in Leicester starts from just £129. Best of all, it includes all utility bills, high speed internet and a host of premium features and amenities. Take time to chill out on the sky terrace, in the games room or meet your fellow students in the stylish social spaces. You'll have the luxury of guaranteed private en-suite facilities, secure bike storage and an on-site laundry room for total convenience – with Collegiate, you can be sure you're getting a good amount for your money in Leicester.
How do I pay for my student room in Leicester?
You can make rent payments online using your credit or debit card via your Collegiate Portal account or by bank transfer – whichever you find easiest! Although if you'd like to pay by bank transfer, be sure to contact the Accommodation Management Team who will be more than happy to help you get that sorted.
You have the option to pay your rent in 1, 3 or 4 instalments. If you're paying in one full instalment, the whole process can be completed quite quickly. However, if you're opting for the flexibility of 3 instalments, it's still super quick and easy, there's just a few things for you to know. You will need a UK-based guarantor or you can Housing Hand as a guarantor – although note that Housing Hand does come with an extra charge, so check out their website for the full details.
The flexibility of paying in 4 instalments is offered to students who'll be relying on a student loan or grant to pay their rent. You'd still be expected to pay 4 weeks' rent 10 days before your tenancy start date, and a larger instalment at the end of September – which is typically when loans and grants are paid in to students.
To help you keep on track of your finances while you're studying, log in to your Collegiate account where you can download a full schedule of payment dates.
How much money will I spend on bills as a student in Leicester?
On average, UK students spend £37 per month on bills.
However, there are plenty of reasons to stay with Collegiate and the opportunity to save money and budget efficiently is just a couple of them. With our student accommodation in Leicester, all utility bills – this is electricity, gas and water – is included in your weekly rent on a 'fair usage allowance'. High speed internet and WiFi comes as standard in every room and throughout the building so you're free to move around with your laptop and study with total peace of mind – it's worth noting that each room comes with an ethernet connection cable as well. Hot water is available 24 hours a day and every resident has exclusive control over their own heaters.
When you're staying at our student accommodation in Leicester, you'll also get exclusive access to incredible features such as a sky lounge, a games room with table tennis, pool and table football to help you unwind after a busy day. Not to mention secure bike storage and on-site laundry room for total convenience.
Budgeting it can be a big task when you're comparing prices and bundles, so we've made it as easy as possible for students to budget so they can focus on making the most of their time at university in Leicester.
What are the best student areas in Leicester?
Our student accommodation in Leicester is well-connected to the city centre which is within a 5 minute walk away. There are plenty of buses to take you throughout Leicester and Leicester Rail Station is within 15 minutes walking distance. When you have some spare time, explore the nearby Highcross shopping centre and St. Martins Square or venture over to Narborough Road or London Road for bars, shops, restaurants and more.  Behind Narborough Road, you'll find the Bede Park area which is even closer to De Montfort University  and is ideal if you'd prefer not to be directly in the city centre but still within 20-minute walking distance.
The Highfields and Clarendon Park areas are really popular with students in Leicester partially because it has an impressive array of green space but still offers easy access to the city as well as the universities. You can even cut through Victoria Park to get a nature fix on the way to and from uni.
A firm favourite among Leicester University students is Stoneygate where you'll find an amazing choice of independent and big name cafes and restaurants as well as bars, shops and parks for you to enjoy. The transport links are particularly exceptional so while Leicester universities are still within walking distance, there's frequent bus services with a choice of student tickets that can help you get around the city too.
Can I view my student flat in Leicester before booking?
It's really easy to arrange a viewing by getting in touch with the Leicester student accommodation team who will be more than happy to help you get that sorted.
The team at Collegiate have tried to make viewings as accessible as possible by offering both in-person and virtual viewings. It's important to get a good feel for a place before you come for university, that's why we always recommend attending an open day and trying to view student accommodation sites while you're in the city.
Our student accommodation in Leicester has a dedicated page with plenty of information and documents that are freely available for you to download and read at your own pace.  The dedicated Leicester page is there to help you get to know the area you'd be living in if you did choose to stay with Collegiate. On this page you'll find  lots of practical information on the best ways to travel around Leicester as well as full address and map details of our student accommodation.
We also offer some helpful hints and tips on fun things for students and interesting places to visit in the city across guides that we're always looking to keep fresh and up to date so it's worth checking back regularly to make sure you don't miss the latest in Leicester!
What different types of student accommodation are available?
Our student accommodation in Leicester, Merlin Heights, benefits from a prime central location in the city with easy access to both De Montfort University and University of Leicester.
We have a choice of Bronze, Silver, Gold and Platinum en-suite bedrooms in shared apartments that include:
> Shared kitchen
> Private study area
> Size range from 13-23.6m2
We have a choice of Bronze, Silver, Gold, Gold Plus and Platinum private studios that includes:
> Shared or private kitchen
> Large study area
> Size range from 16.5-27.5m2
At our student accommodation in Leicester, you'll find a choice of differing levels of private en-suite rooms in shared apartments as well as private studio spaces all fully equipped and designed for the ease and comfort of busy students. It's always worth considering how you'll be living and studying before you pick your space, for example whether you'd benefit from the total privacy of a studio or would prefer the comings and goings of fellow flatmates.
Whatever you decide on, you'll always benefit from en-suite facilities, a private study space and a comfortable place to sleep. Not to mention, no matter what you selec, you'll always benefit from bills, Wi-Fi and exceptional facilities included in your weekly rent – including a dedicated games room, sky terrace, common spaces, study areas and conveniences like an on-site laundry room and secure bike storage.
Are there free things for students to do in Leicester?
You're truly spoilt for choice when it comes to free things to do for students in Leicester.
Living in the city centre in our student accommodation in Leicester also puts you conveniently near many of the city's free attractions. This includes the nearby New Walk Museum which is just a 15-minute walk away and is home to a great collection of modern and classic art as well as an ever changing roster of displays and exhibitions. It's also worth checking out the welcoming cafe and impressive gift shop on your way out!
There's a huge choice of parks and green spaces in the city of Leicester and many of them within walking distance too. The parks are all free to access and offer varying degrees of lush green space, woodland and wildlife and with the occasional lake or pretty pond to enjoy. They're worth checking out and exploring for a variety of reasons, whether you just need a go-to afternoon walk, a new running route or just want to make sure you're getting a nature fix while you're living in a Midlands city.
On your way to explore one of the many green spaces, why not stop by the city's library on Horsefair Street and check out Leicester's city hall while you're there, easily one of the city's finest examples of lush architecture.
What shops are near my student accommodation in Leicester?
The city of Leicester is well-known for its award-winning outdoor and indoor markets, and they're less than a 15-minute walk away from our student accommodation. It's easily the place to go for all manner of fresh produce and groceries at a really good price, as well as fabric, clothing, essentials and bric-a-brac.
Nearby, you'll also find the Highcross centre which is packed with all the big high street names such as Zara, H&M and John Lewis alongside a huge array of well-known restaurants. The Haymarket shopping centre leads you to Humberstone Gate where you'll find plenty of corner shop-style supermarkets, independent retailers and a big Wilko for all your bargain essentials.
In terms of convenience, you'll benefit from a Londis supermarket on the ground floor of our student accommodation in Leicester as well as a decent sized Tesco supermarket about a 10-minute walk away. Along Narborough Road, you'll also find plenty of world food supermarkets if you're looking for something a little different.
If you're able to drive or get the bus, you can also explore Fosse Park which boasts a large Asda, TK Maxx, Sports Direct and lots of other big names as well as a recently revamped food court offering everything from sandwiches to sushi.
What are some interesting facts about Leicester?
This great city offers no end of fun and interesting facts – and you'll soon learn that many of them are food related! Leicester-born Henry Walker created one of the world's most recognisable crisp brands that still maintains over 47% of the UK crisp market. They've also managed to keep production in the city for over 70 years. In fact, if you ever stop by the district of Beaumont Leys, legend has it you can smell the Walkers factory before you see it.
A celebration is never too far away in this multi-cultural city so it's likely no secret that Leicester's residents know how to throw a good party – in fact, the annual Caribbean Carnival is the second largest in the UK behind London's Notting Hill. The celebration has evolved over its thirty strong years of tenure but it's an enduring and much-loved moment on the city's social calendar.
One of our favourite fun facts about Leicester is that English was technically invented here – it's thought that warring Anglo Saxons and Vikings set aside their differences long enough to establish a shared language that formed English as we know it now.
You can discover even more interesting facts about Leicester and fun facts about Leicester's history if this has piqued your interest in the city.
Which universities are local to Leicester?
In Leicester, you'll find two great universities to choose from; the University of Leicester and De Montfort University. Our student accommodation in Leicester is really well placed for access to both. You can check out or estimated travel times below.
University of Leicester is 1.6 miles away from Merlin Heights:
Walk – 31 minutes*
Cycle – 12 minutes*
Bus – 30 minutes* (Arriva No. 47)
Car – 9 minutes*
De Montfort University is 0.4 miles from Merlin Heights:
Walk – 6 minutes*
Cycle – 4 minutes*
*Approximately.
There are many benefits to living so centrally in Leicester – not only do you have amazing bars, restaurants and shops nearby, but you'll also be able to get to and from your university campus easily. Whether you decide to take in the walk or utilise the city's exceptional transport links, it's easy to get around Leicester.
Location isn't the only thing to consider, of course. At our student accommodation in Leicester, we work hard to offer students comfortable and stylish living spaces. No matter your lifestyle, we're sure you'll be able to find a space to suit it. And with all bills, WiFi and guaranteed en-suite facilities included in your weekly rent, you can live and study in Leicester with ease, comfort and convenience.