Our Cardiff Accommodation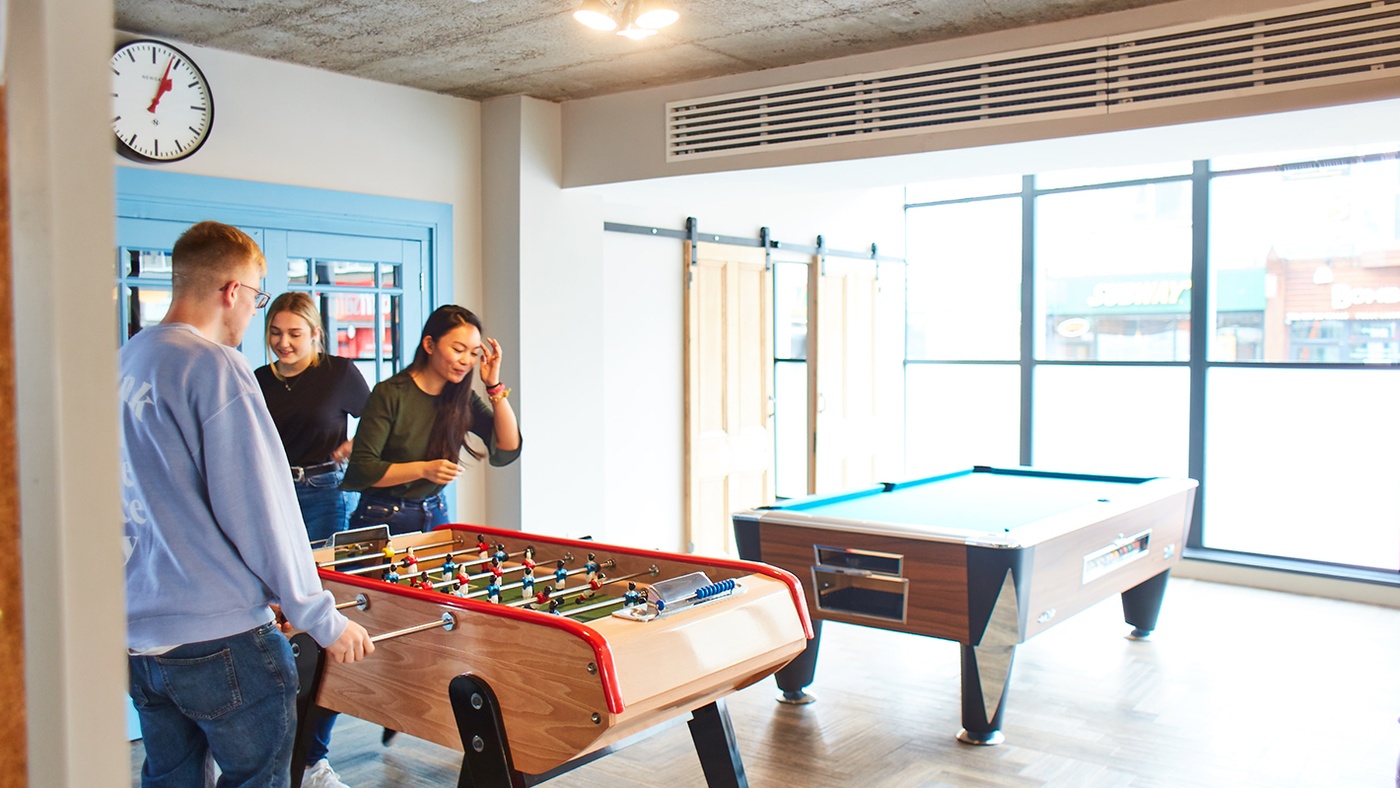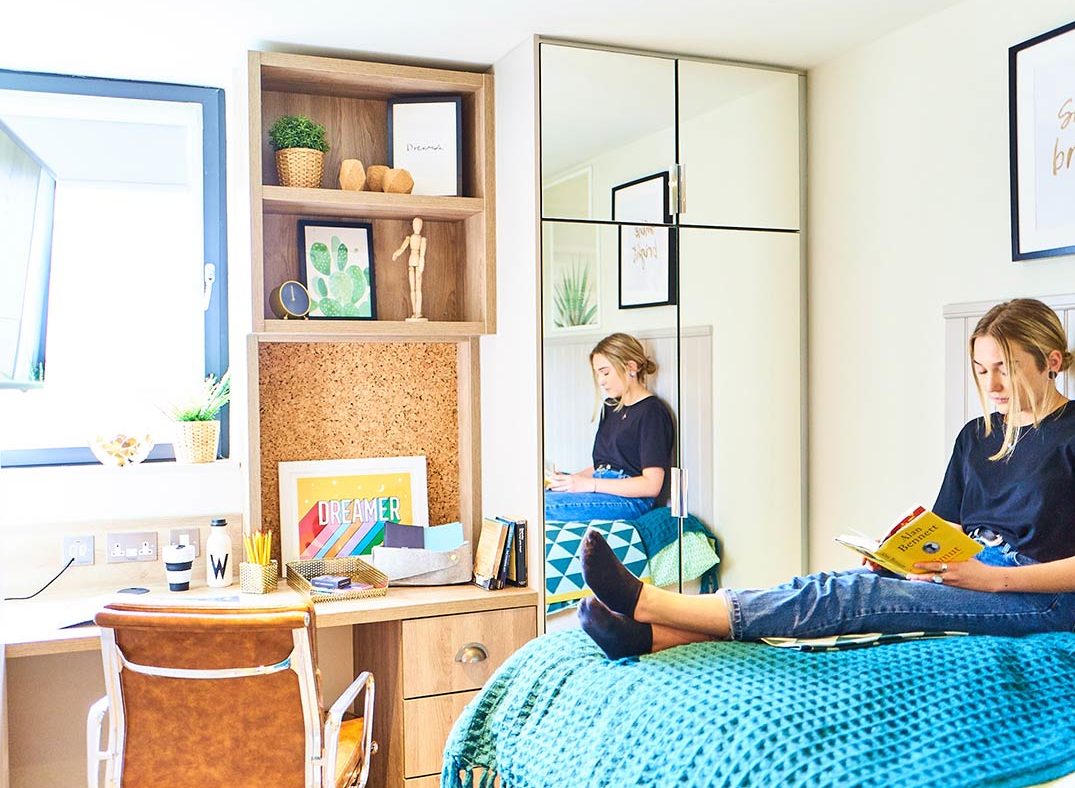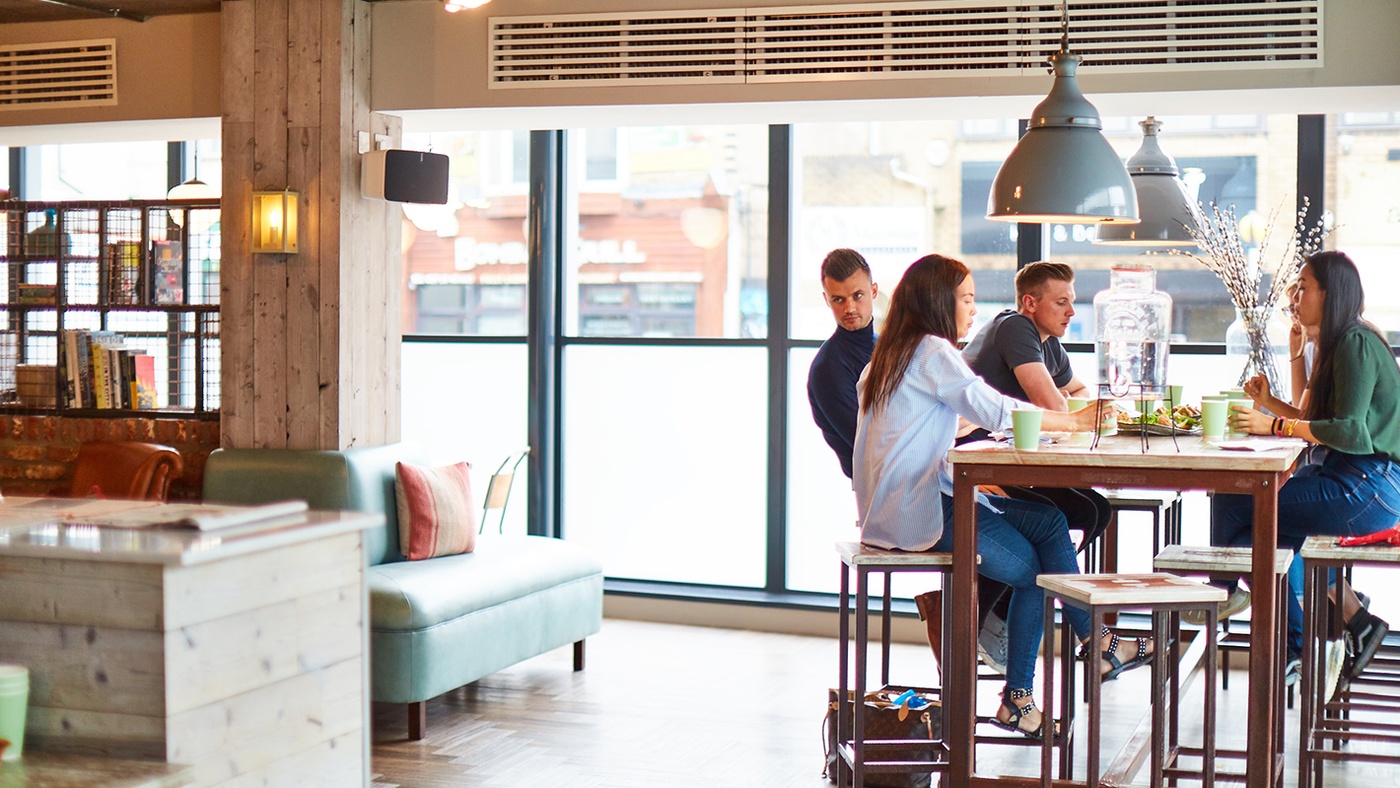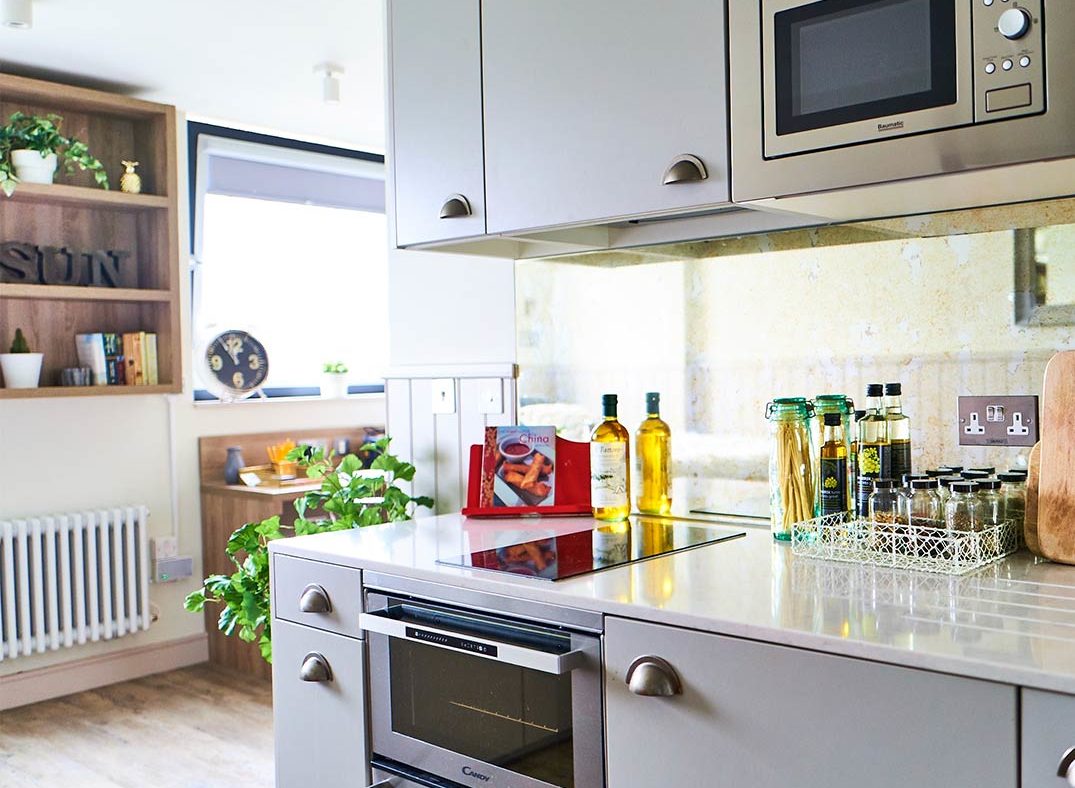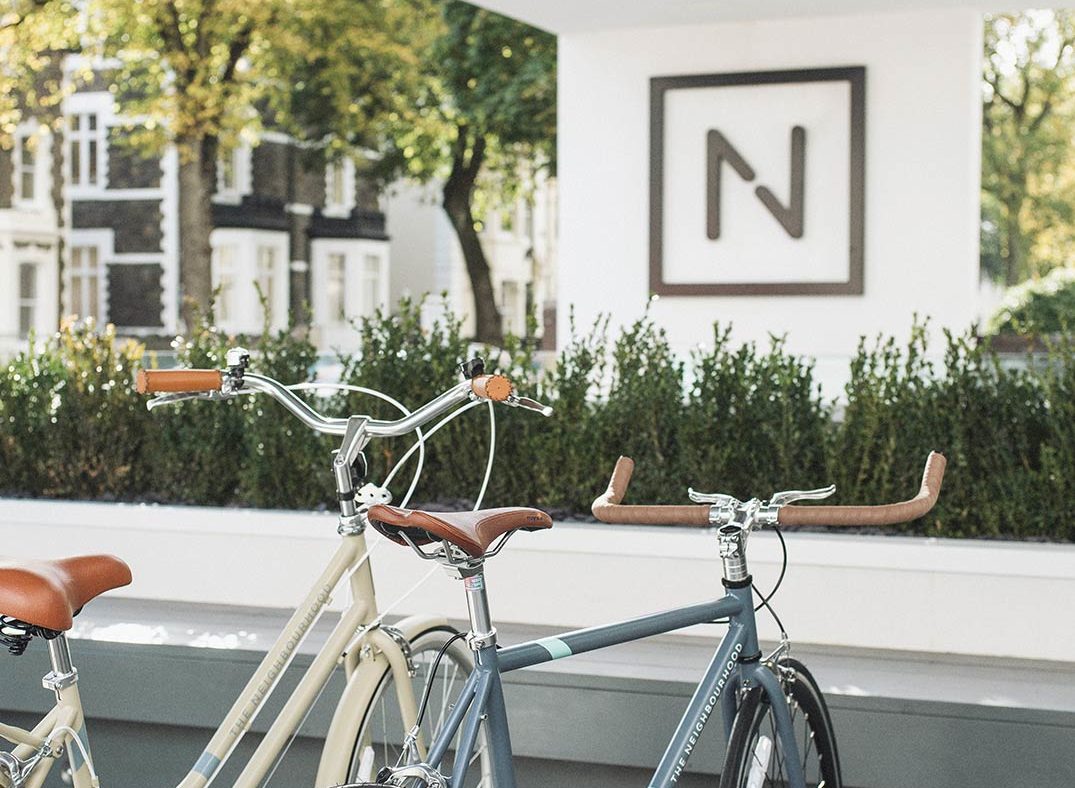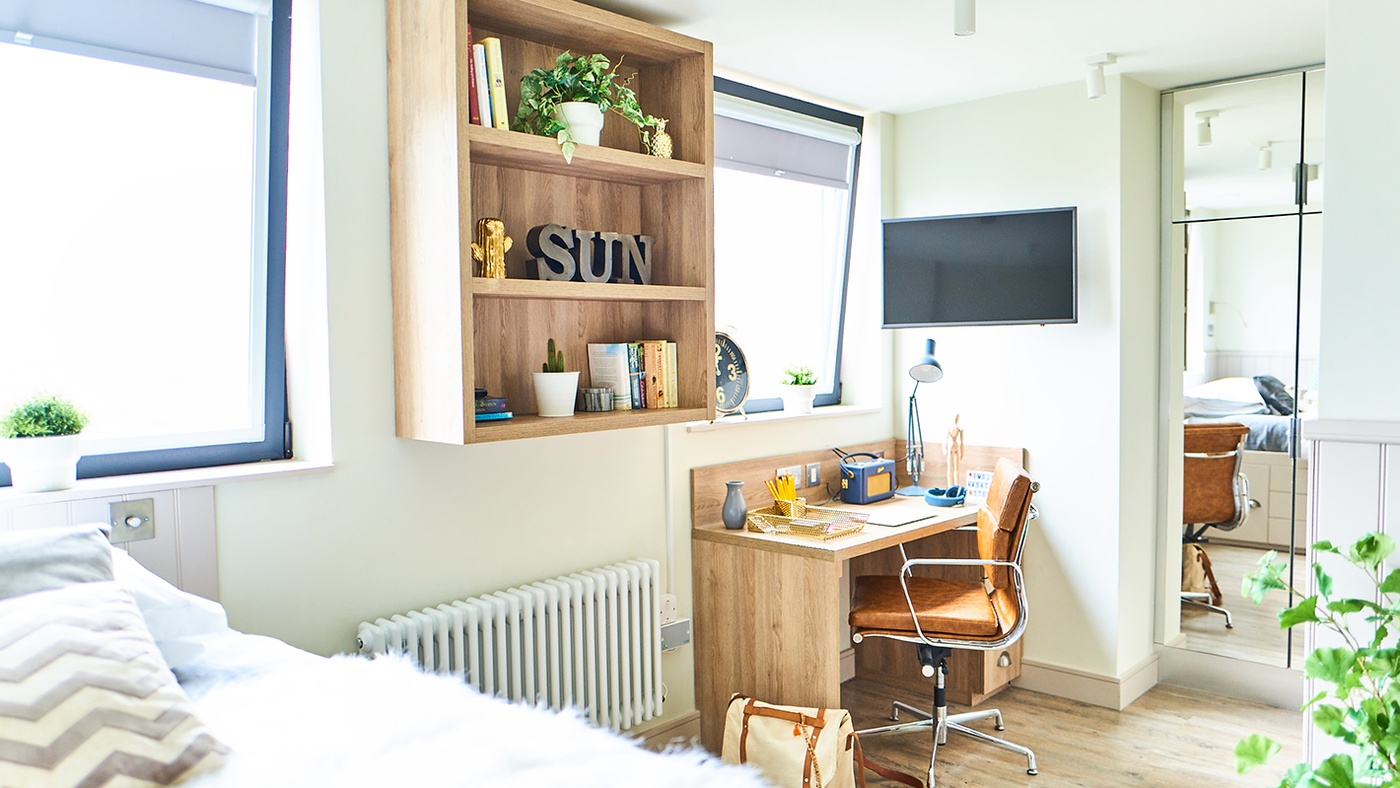 Cardiff The Neighbourhood
Everything you need, all safely under one roof. From big beautiful bedrooms and mega-fast 1 Gb WiFi to wealth of social and study spaces and exclusive residents events. From all-day all-night concierge and room cleaning to a fully loaded gym and free use of our bikes.
We're conveniently located on the corner of City Road and The Parade in the heart of Cardiff – ensuring you're within easy reach of the university, railway station and the rest of the city. The Neighbourhood Cardiff is a unique experience for students- it's not just somewhere to live it's a lifestyle.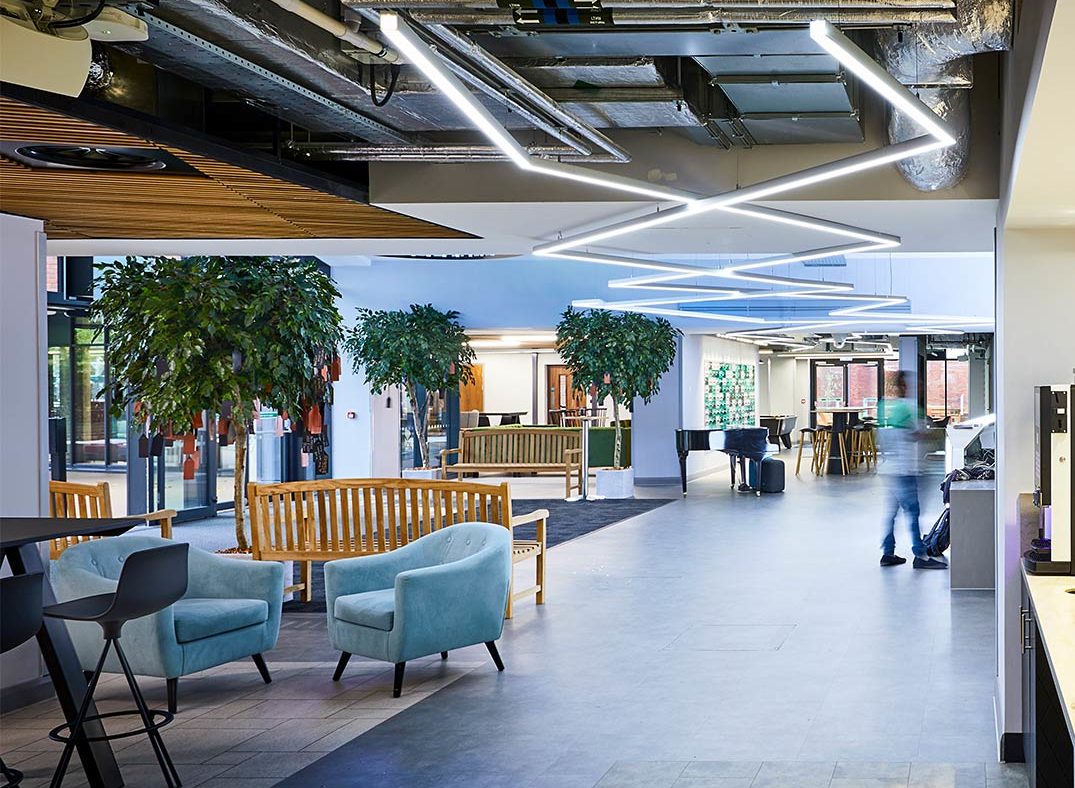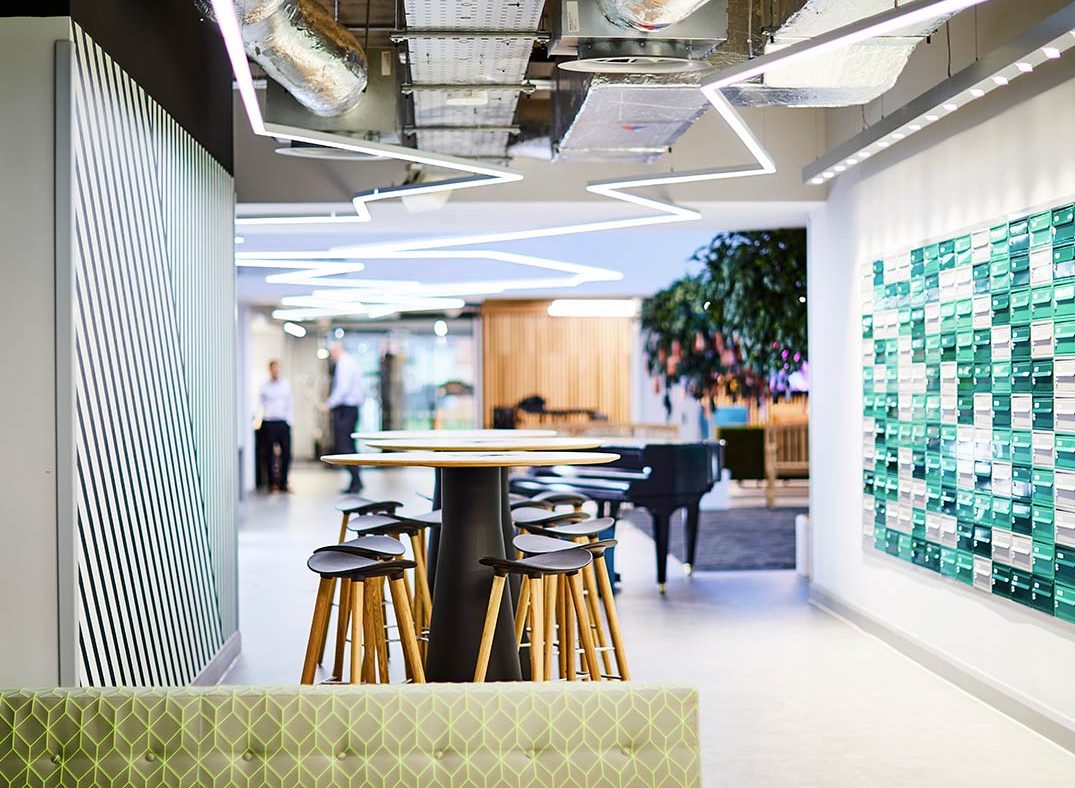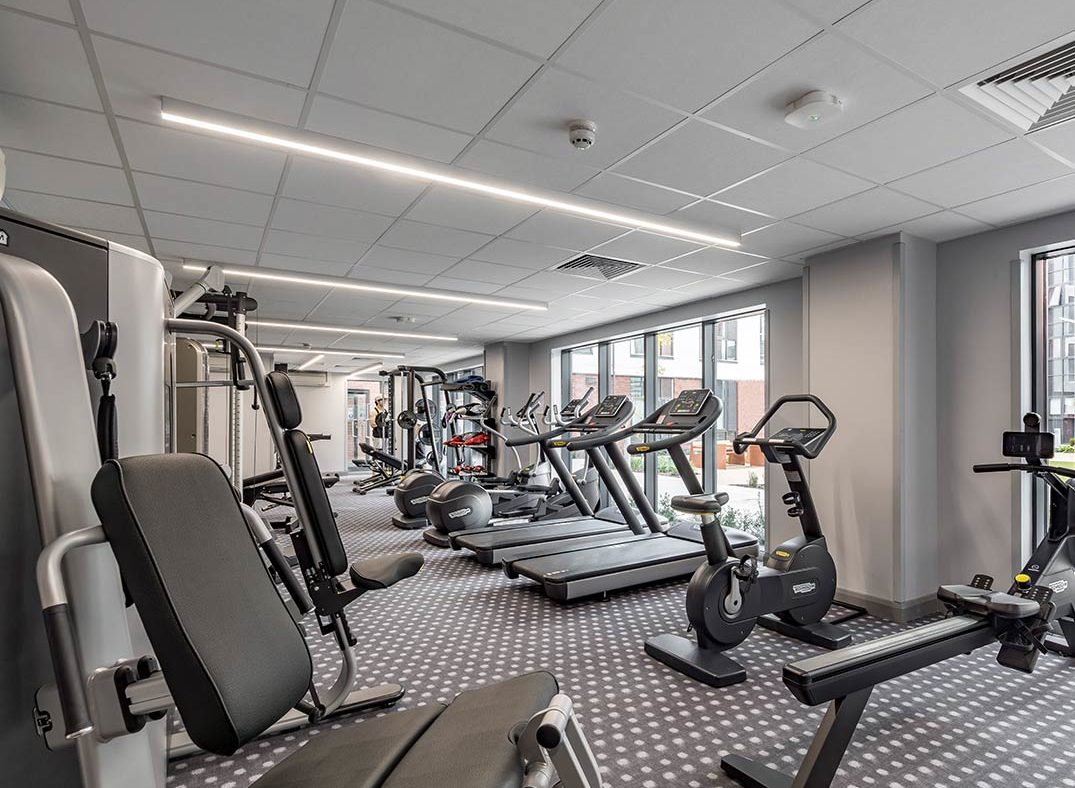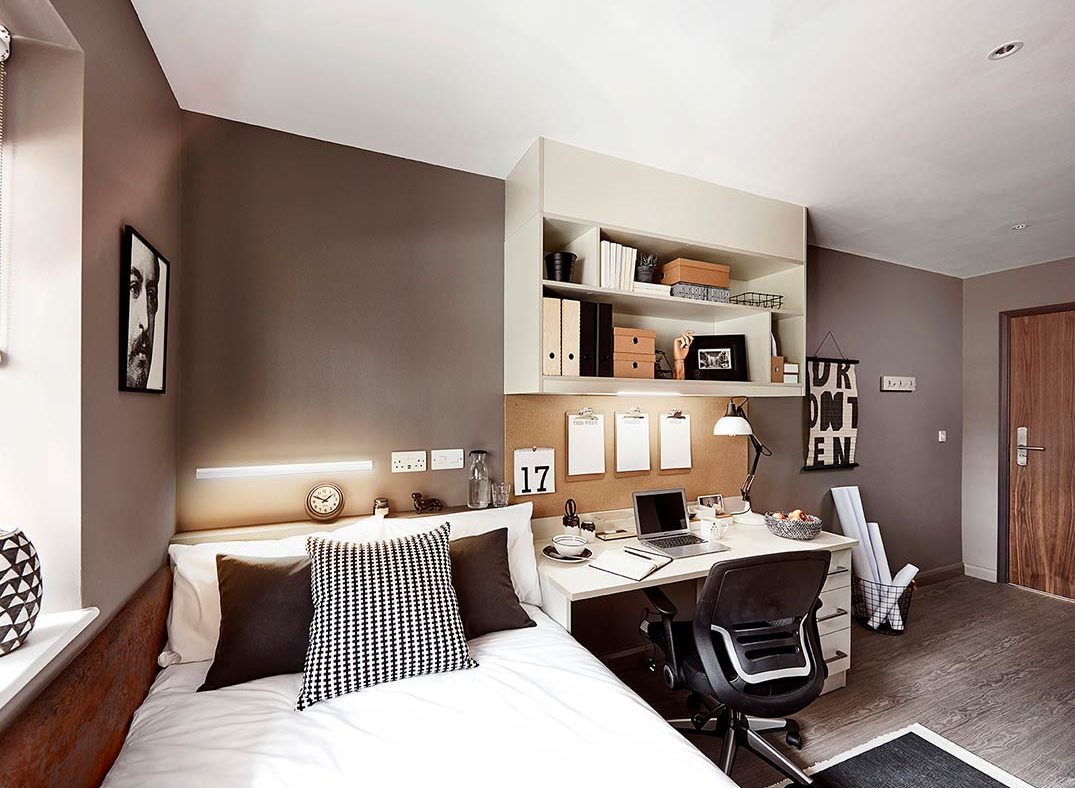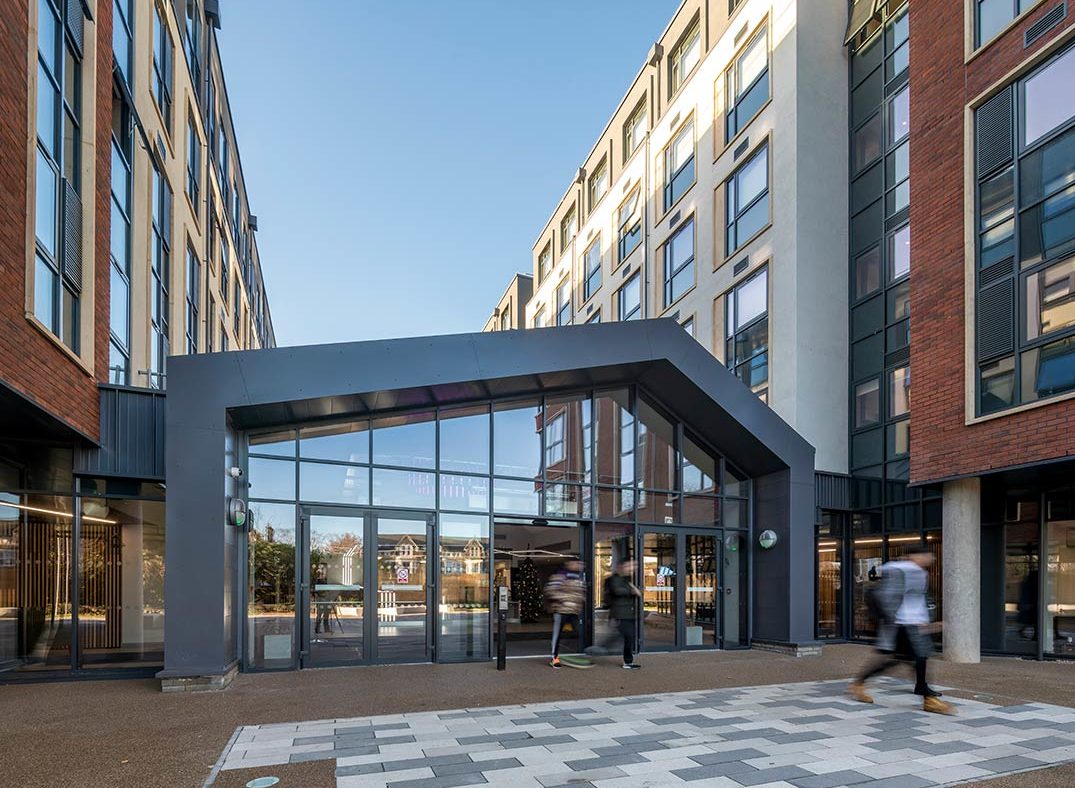 Eclipse
Collegiate Eclipse by Prima Vidae is just a short walk from both the University of Cardiff and University of South Wales, and with a friendly and contemporary vibe, Eclipse offers unrivalled student accommodation that's located perfectly for your studies.
Boasting exceptional features such as its very own nightclub for community events, to a themed private dining room to entertain friends. Welcome to the ultimate student living experience.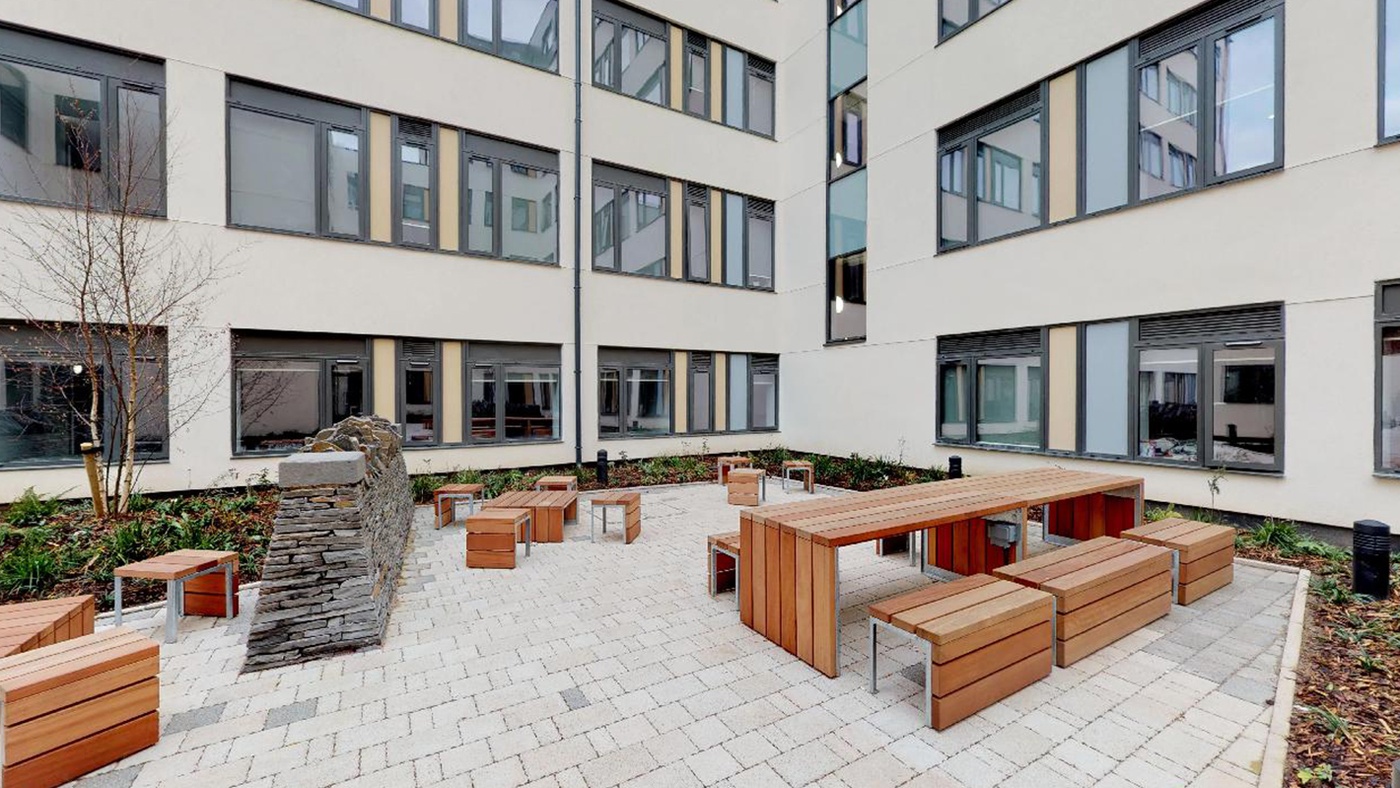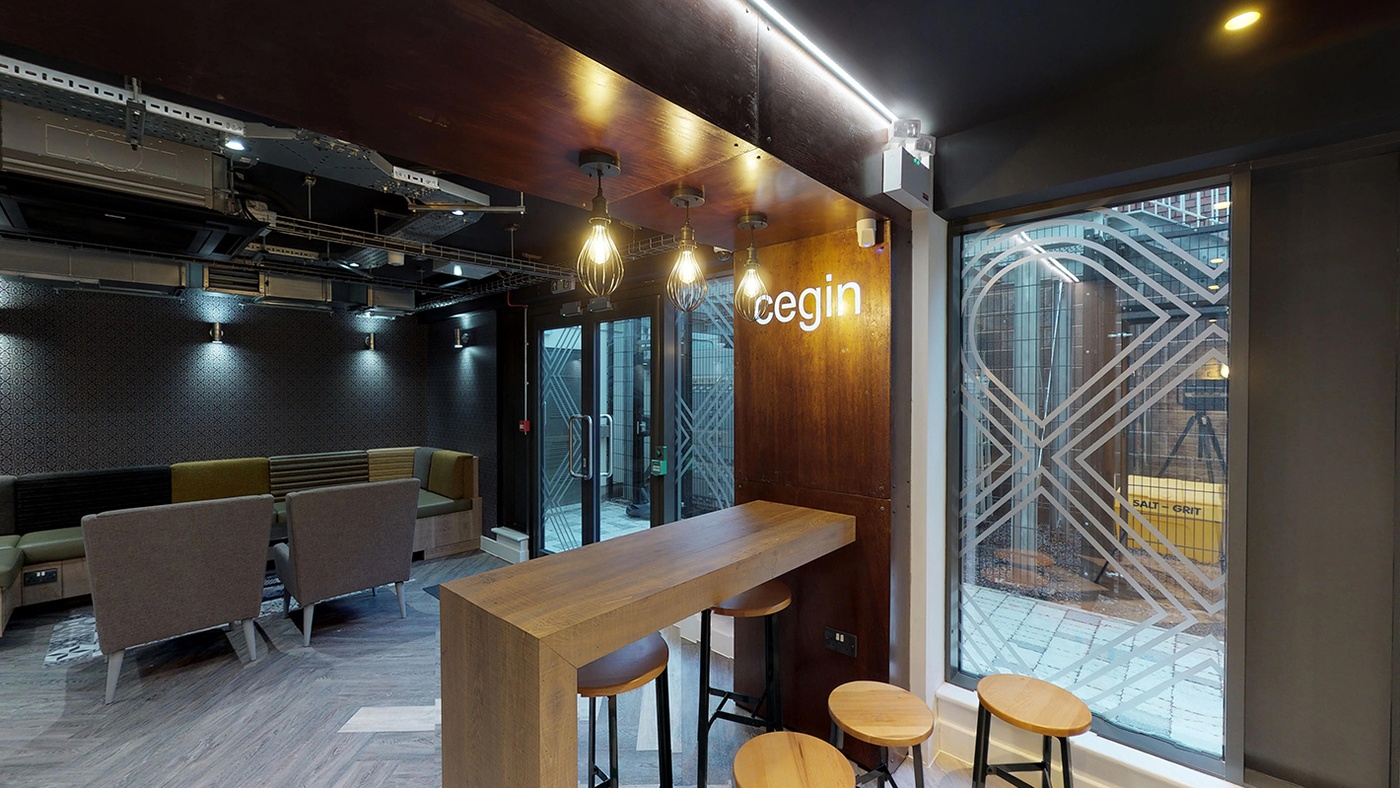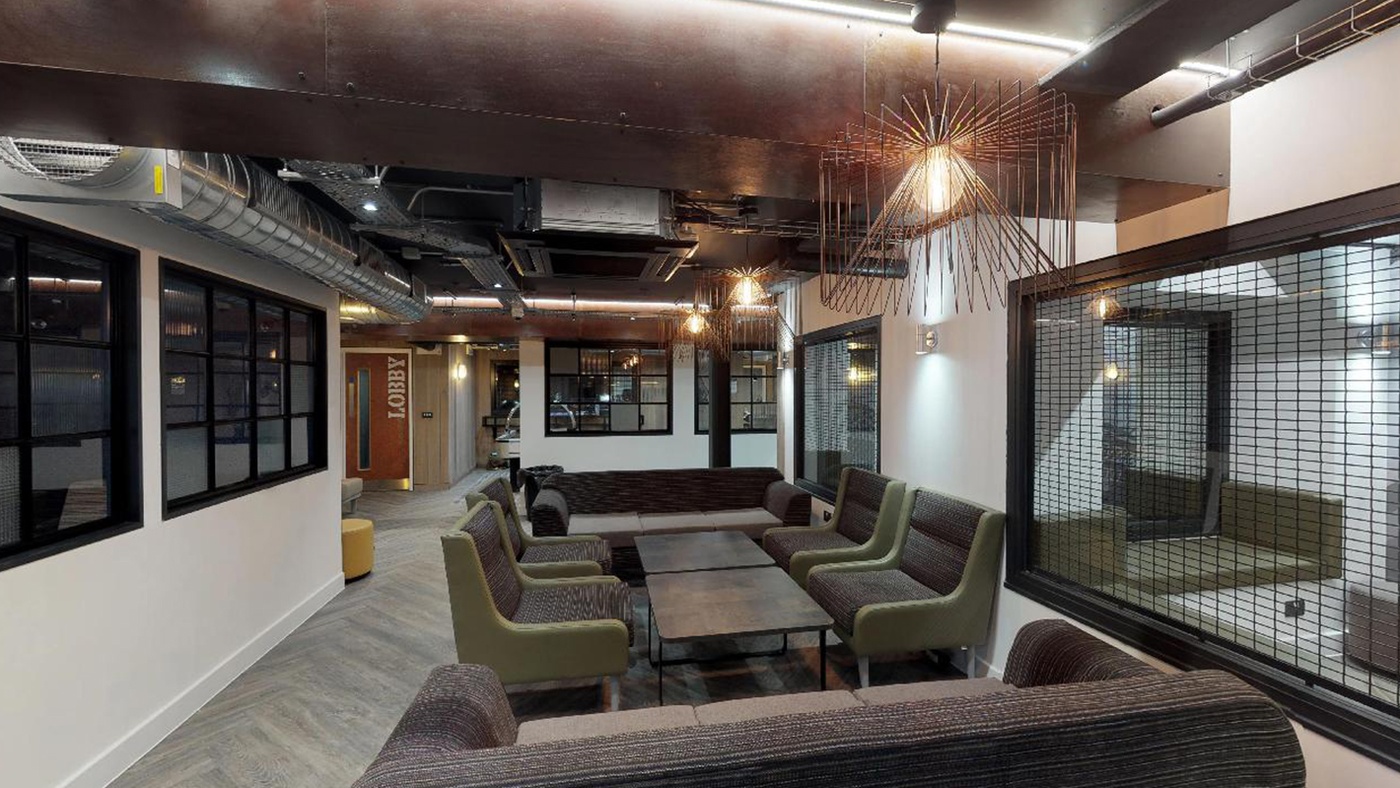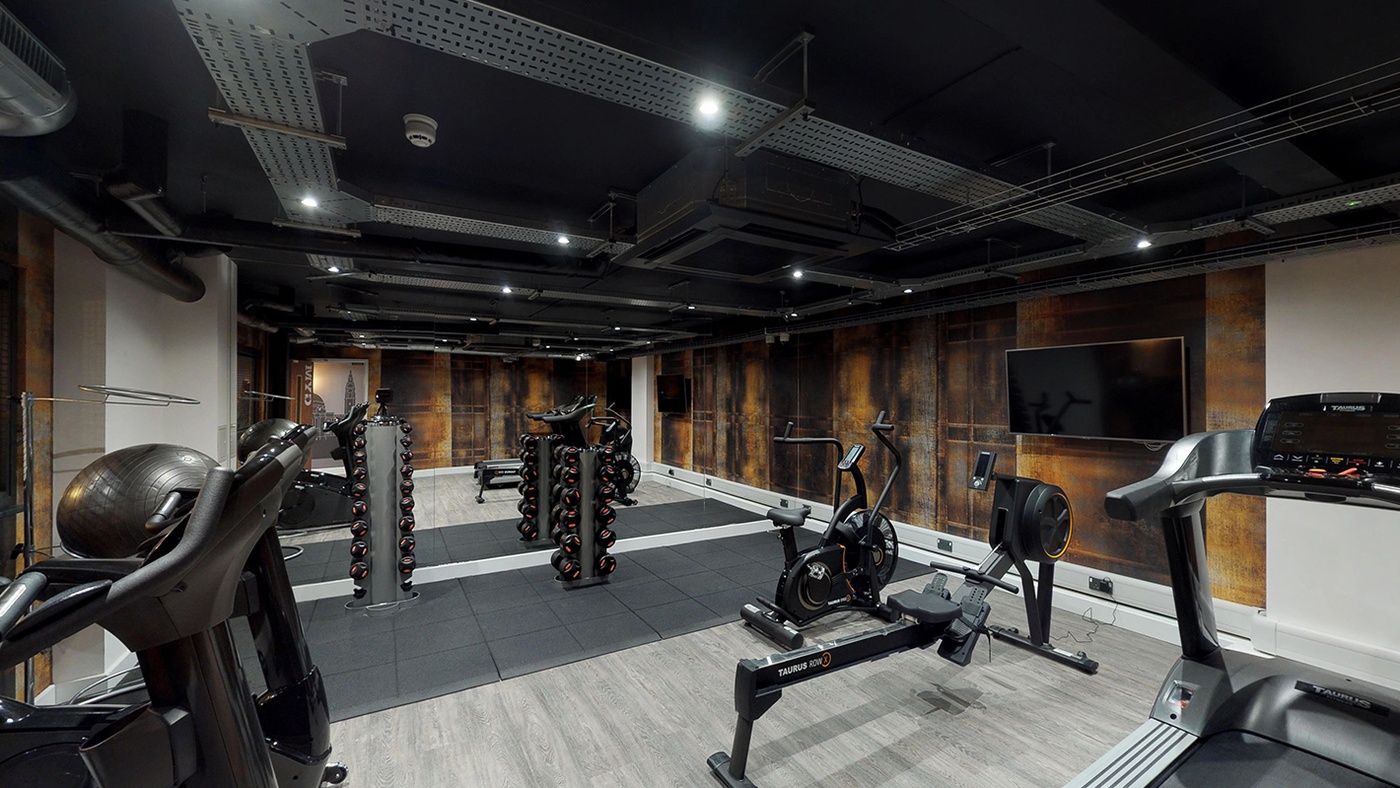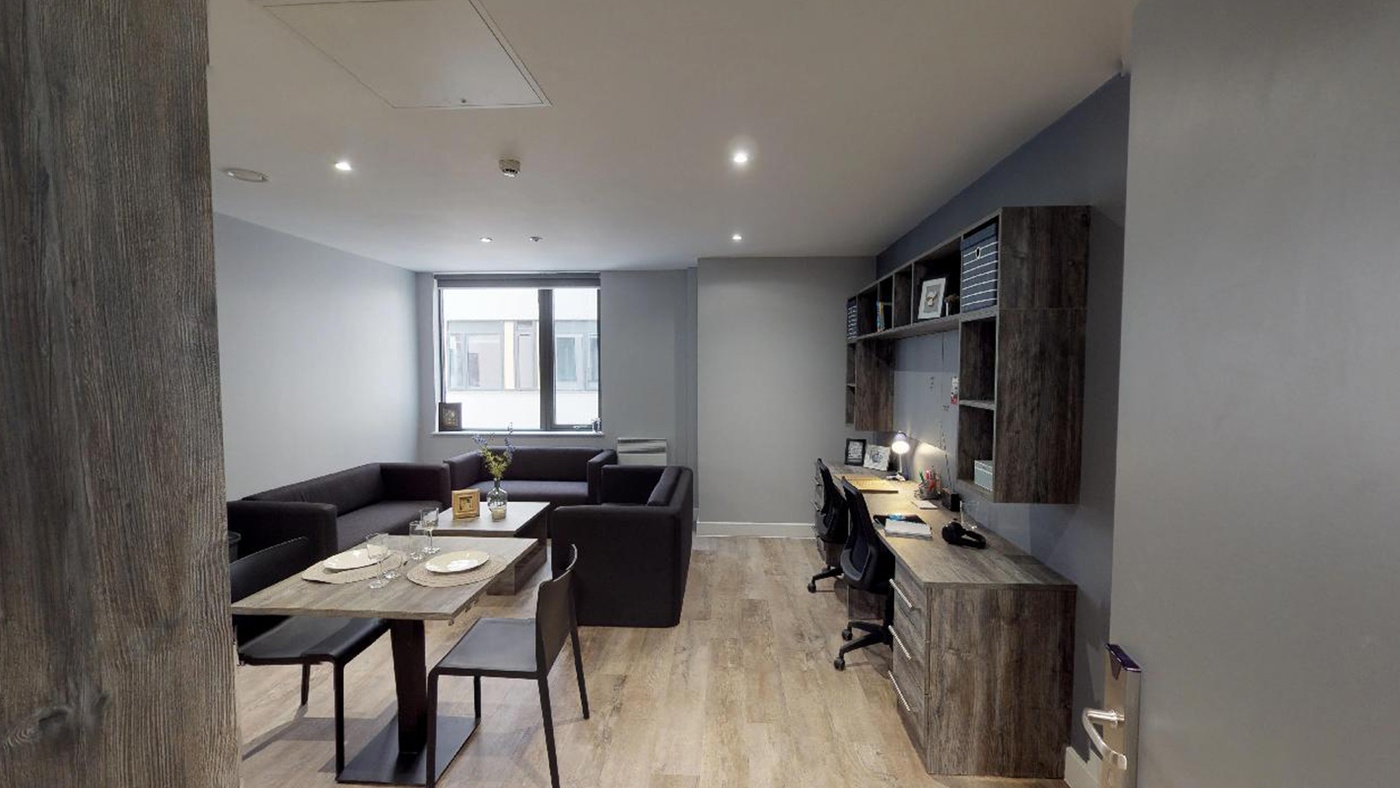 Crown Place Cardiff
Perfectly located in the heart of the Welsh capital, Crown Place Cardiff's bespoke design provides students with a full range of stunning amenities. With all-inclusive rent, we have thought of everything to make sure you get the best out of your university years.
Exceptional student accommodation in Cardiff city centre
Our student apartments come as self-contained studios and private en-suite rooms. Students also get exclusive access to amazing facilities including an on-site gym, cinema and karaoke room, beautiful common areas and stylish study spaces. With Collegiate, you'll be staying at some of the best student accommodation in Cardiff.
The proud Welsh capital is home to over 30,000 students and Collegiate is proud to offer exceptional student accommodation that puts you in the heart of this great city. Cardiff is famously one of the most cost-effective cities for students, but not at the expense of a packed social and cultural calendar. You'll be able to enjoy a host of festivals and performances, a vibrant art scene and delicious food all year round.
Our Cardiff student residences have everything you need, all safely under one roof and conveniently located in the heart of the city. Ideal for students at the University of Cardiff, University of South Wales and Cardiff Metropolitan University, our residence offers a truly unique student living experience. Both of our Cardiff student accommodations are within easy reach of the universities, railway station and the rest of the city so you can enjoy Cardiff's exciting offering of restaurants, bars, shops and so much more.
Collegiate offers a range of room and studio types, as well as shared apartments. Whatever you decide on, you'll always benefit from en-suite facilities, a private study space and a kitchen area. With all bills and Wi-Fi included in your rent, there's no need to worry about extra costs, so you can focus on enjoying your time in Cardiff.
FAQs: Student Accommodation in Cardiff
How much does rent cost for students in Cardiff?
Several factors decide the rent of student residences, including the type of student accommodation you book. The various facilities and amenities provided by the accommodation and the room's configuration all factor into the price for accommodation in Cardiff. Private student accommodation in Cardiff usually costs between £115 – £300 per week based on a range of studio types and shared flats or houseshares.
How do I pay for my student room in Cardiff?
You can make rent payments online using your credit or debit card via your Collegiate Portal account or by bank transfer. Contact your accommodation management team if you'd like to pay by bank transfer.
How much money will I spend on bills as a student in Cardiff?
On average, UK students spend £37 per month on bills. However, when you book Collegiate student accommodation in Cardiff, all bills are included with your room: Electricity, Gas, Water & Broadband. You also get exclusive access to facilities such as a private gym, on-site laundry room, private cinema, dinner party room, residents lounge, study rooms, and more as well as on-site services such as maintenance and security.
What are the best student areas in Cardiff?
Cardiff is a great city in which to be a student, offering a capital city lifestyle combined with a relaxed atmosphere. There are a variety of shopping centres, restaurants and a friendly atmosphere make it the ideal home away from home. Our accommodation is in easy reach of the University of Cardiff and the University of South Wales, making it easy for you to embrace your course and this vibrant city. For example, Cardiff Bay is a fantastic area to dine out, visit the theatre or simply take a walk along the many trails. Cardiff is also well known for filming the famous 'Dr Who' BBC programme where you can book tours and visit the film set. Check out our Cardiff city guides here.
Can I view my student flat in Cardiff before booking?
Yes, most accommodation providers including Collegiate will provide tours of the apartments – either via video or in person (government guidelines allowing).
What different types of student accommodation are available?
Our student accommodation in Cardiff offers exceptional student living in prime city centre locations with rooms and studios fitted with fantastic facilities and amenities.
Eclipse
En-suite rooms in shared 2-6 bedroom apartments includes:
> Shared kitchen facilities
> Private study area
> En-suite facilities
Linked studios and 2 bed apartments:
> Shared kitchen facilities
> Private study area
> En-suite facilities
1 bed apartments, or Compact, Square, Plus, Penthouse, Premier, Ultra and Ultra Plus studios includes:
> Shared kitchen facilities
> Private study area
> En-suite facilities
> Size range from 16m2-27m2
The Neighbourhood
En-suite rooms in shared 2-4 bedroom apartments includes:
> Shared kitchen facilities
> Private study area
> En-suite facilities
Club, Bronze, Silver, Premier, Gold, Platinum, Penthouse studios includes:
> Shared kitchen facilities
> Private study area
> En-suite facilities
> Size range from 14m2-27.2m2
What are the best ways to travel around Cardiff?
It's easy to get around Cardiff and its surrounding areas thanks to the city's reliable and frequent public transport options, as well as most activities and attractions being within walking distance of the centre.
Walk or cycle
Large parts of Cardiff's city centre and Cardiff Bay are pedestrianised, so it's easy to get around on foot via one of the city's many walking routes. Cardiff is flat, compact and easy to get around on your bike. You'll find plenty of bike racks around the city centre, and cycle paths and traffic-free routes. If you aren't bringing your own bike but would still like to explore the city this way, sign up to Nextbike for a high quality hire bike in locations across the city.
The bus
Go to Traveline Cymru to explore the extensive bus system throughout Cardiff as well as to the local and surrounding areas. Our student accommodation in Cardiff is well placed for The Parade and Fitzalan Place bus stops that offer a huge array of services.
The train
There are 20 railway stations in Cardiff, most of which form part of the commuter rail network, known to locals as the Valley Lines. Cardiff Queen Street and Cardiff Central being the main hubs of the city and both are under a 25-minute walk from your student accommodation. Regular trains run from Cardiff's Queen Street station to Cardiff Bay and city stops including Cathays, Ninian Park and Llandaff North. Trains from Cardiff Central station link to the Valleys and Vale of Glamorgan.
What is there to do in Cardiff?
Cardiff is a spirited and creative city with plenty of things to do and places to explore.
Creatives
Cardiff is a great place for culture, and Cardiff Bay in particular is a lively waterfront area home to art exhibitions, theatre productions and concerts. It's also where you'll find Cardiff's more creative attractions including Techniquest, Roald Dahl Plass and the Millennium Centre, which holds year-round theatrical, ballet and opera performances. Through the city's numerous art galleries, Bute sculpture trail and Cardiff Museum you can discover some of the city's historic and artistic heritage.
Foodies
Whether you're looking for fish and chips on the waterfront or a bottomless brunch in Cardiff, there's something for every foodie in the city. If you're looking for some light refreshment during the day, Cardiff has a thriving collection of coffee shops, cafés and delis, as well as plenty of great restaurants in Cardiff Bay and nearby City Road. The converted warehouse DEPOT is the home of street food in Cardiff with cuisine from around the world, themed events such as Pizza & Prosecco and Ginstock.
Day trippers
There's lot of activities in Cardiff including the chance to go on an open top cruise boat trip; Cardiff Baytrippers run regular 20 minute trips around Cardiff Bay as well as longer trips along the rivers Taff, Ely, to the Bristol Channel. Take a walk along the incredible 60-mile Taff Trail, which runs from Cardiff Bay, all the way to Brecon. Cardiff is also home to many parks and green spaces such as Roath Park with its stunning botanical gardens and extensive lakes. As well as Bute Park, which sits nearby the stunning Cardiff Castle and National Museum Cardiff.
Are there free things to do in Cardiff?
There's lots of free things to do in Cardiff such as The Senedd, one of Cardiff's most outstanding pieces of contemporary architecture which is also home of the Welsh parliament and is open for free tours. The Museum of Cardiff is a free, fun space to explore the city's heritage and history as told through the stories of Cardiff residents. Explore some fine art at the G39 gallery on City Road or hit the Fforest Fawr sculpture trail with 1.5 miles of fantastical animal sculptures.
What are some interesting facts about Cardiff?
> Cardiff is one of just two nations in the world that have imaginary creatures as part of their heritage; the unmistakable Welsh dragon that features on the country's flag.
> Cardiff is actually the smallest capital city in the world.
> Until the mid 19th century, the city of Cardiff used to employ someone specifically to taste and ensure the quality of beer and ale.
Discover even more history and fun facts about Cardiff.
Which universities are local to Cardiff?
Cardiff University is approximately 0.9 miles from Eclipse and The Neighbourhood:
Walk – 17 minutes*
Cycle – 6 minutes*
Cardiff Met University is approximately 2.7 miles from Eclipse and The Neighbourhood:
Cycle – 17 minutes*
Bus – 38 minutes* (Cardiff Bus No. 35)
Car – 9 minutes*
Walk – 55 minutes*
*Approximately.
Award-winning student accommodation