Outstanding student accommodation in the heart of Winchester
Our exceptional student apartments in Winchester come as self-contained studios or shared apartments with private en-suite rooms. Across two locations, both enjoying premium spots for studying in Winchester, residents benefit from a host of exclusive facilities including stylish social spaces, gaming areas and landscaped courtyards. When you choose Collegiate, you're choosing some of the best student accommodation in Winchester.
Adorned with stunning landmarks, the historical city of Winchester is one of the most desirable places to study in the UK. Set along a peaceful river bordering the rolling south downs, Winchester's architectural centre offers the best of both countryside and city living; with stunning walking and cycle routes as well as the best galleries, shops, restaurants and bars for you to enjoy. With nearly 10,000 students calling Winchester home, the city is a fantastic option for those who enjoy cultural events across a bustling city, as well as the great outdoors.
Our Winchester student accommodation is conveniently located in premium city centre locations with easy access to the thriving city centre, as well as the University of Winchester and Winchester School of Art. Our accommodation has been designed with your comfort in mind, with superior amenities and all-inclusive rents so you can focus on enjoying your time studying in Winchester.
Our Winchester Accommodation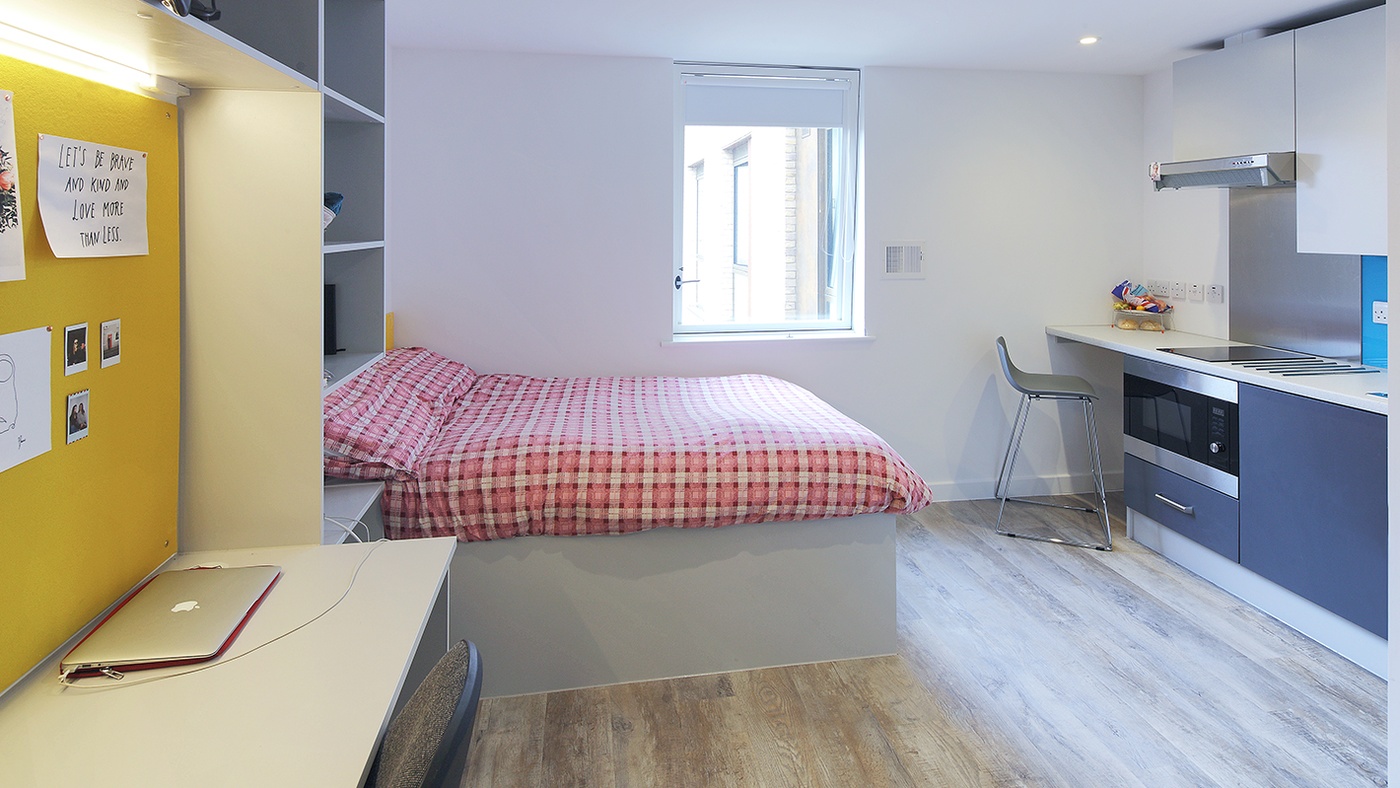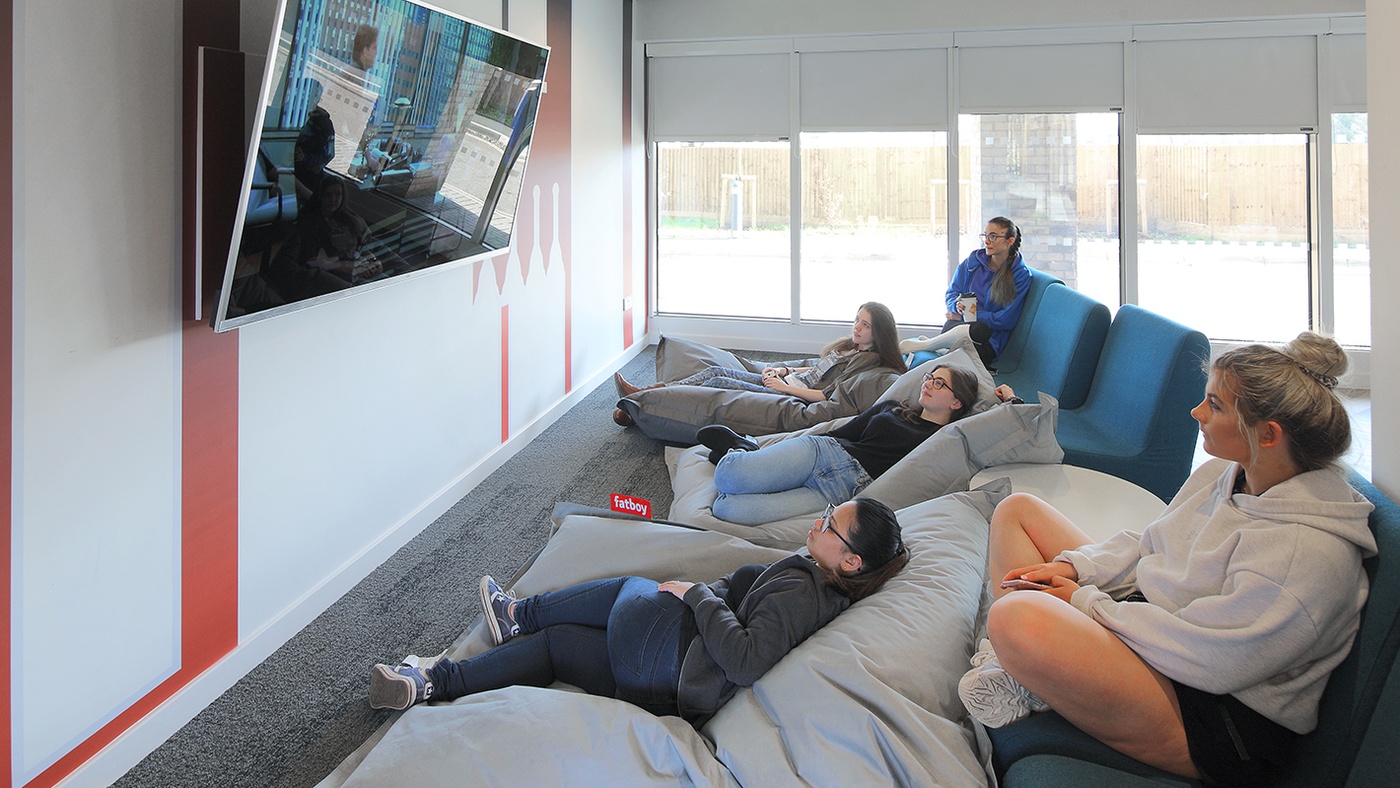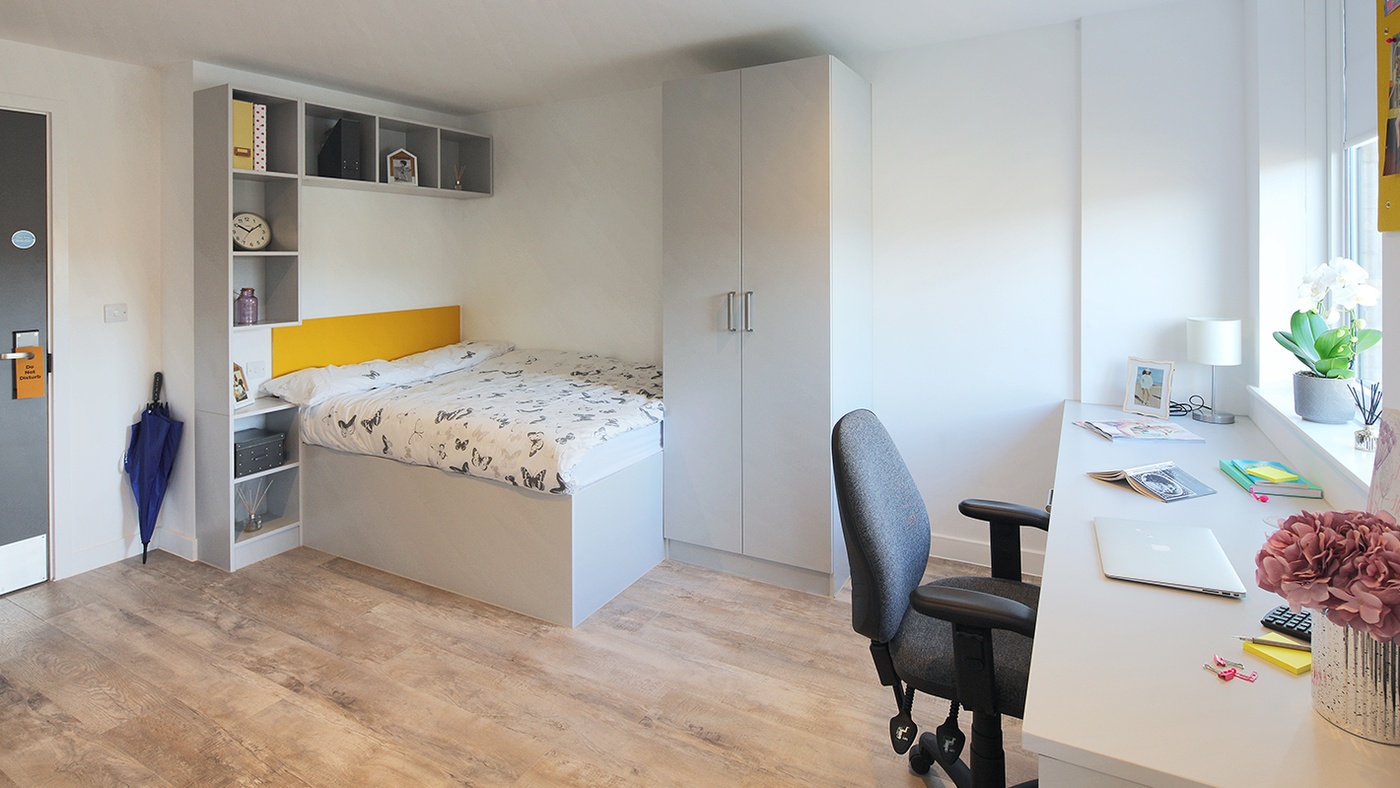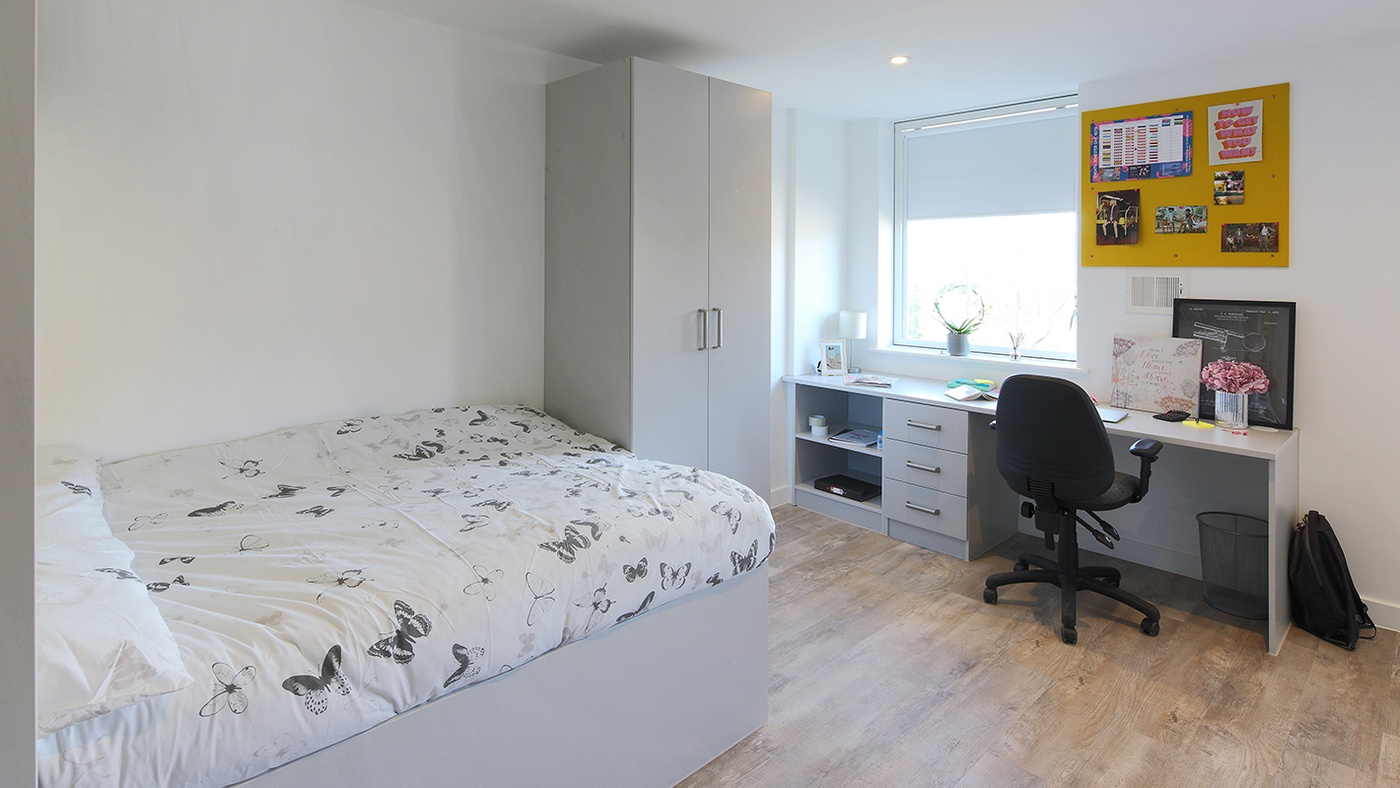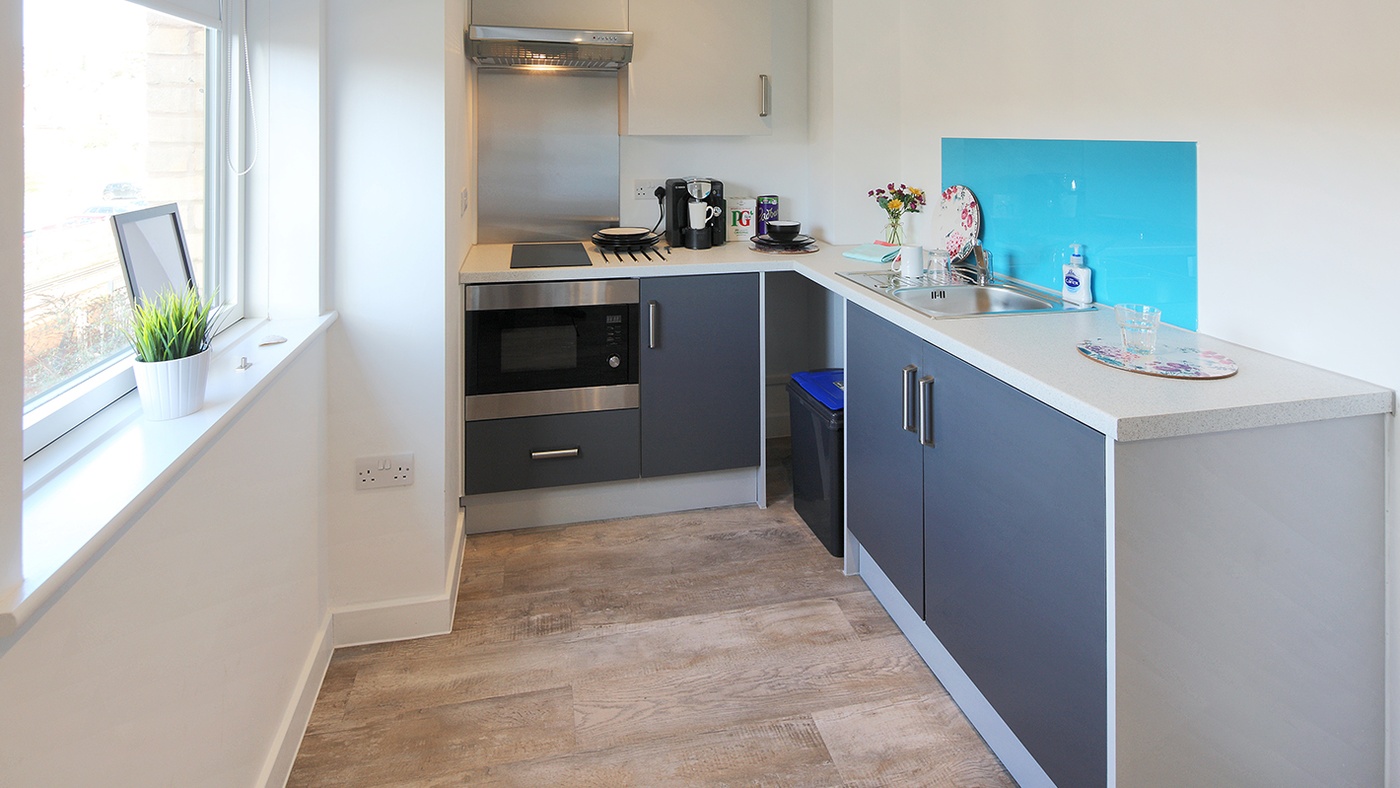 Cathedral Point
Cathedral Point is conveniently located in Winchester city centre within walking distance from both University of Winchester and Winchester School of the Arts.
On top of exceptional facilities, the residence offers comfy ensuite bedrooms and studios to accommodate every student's need.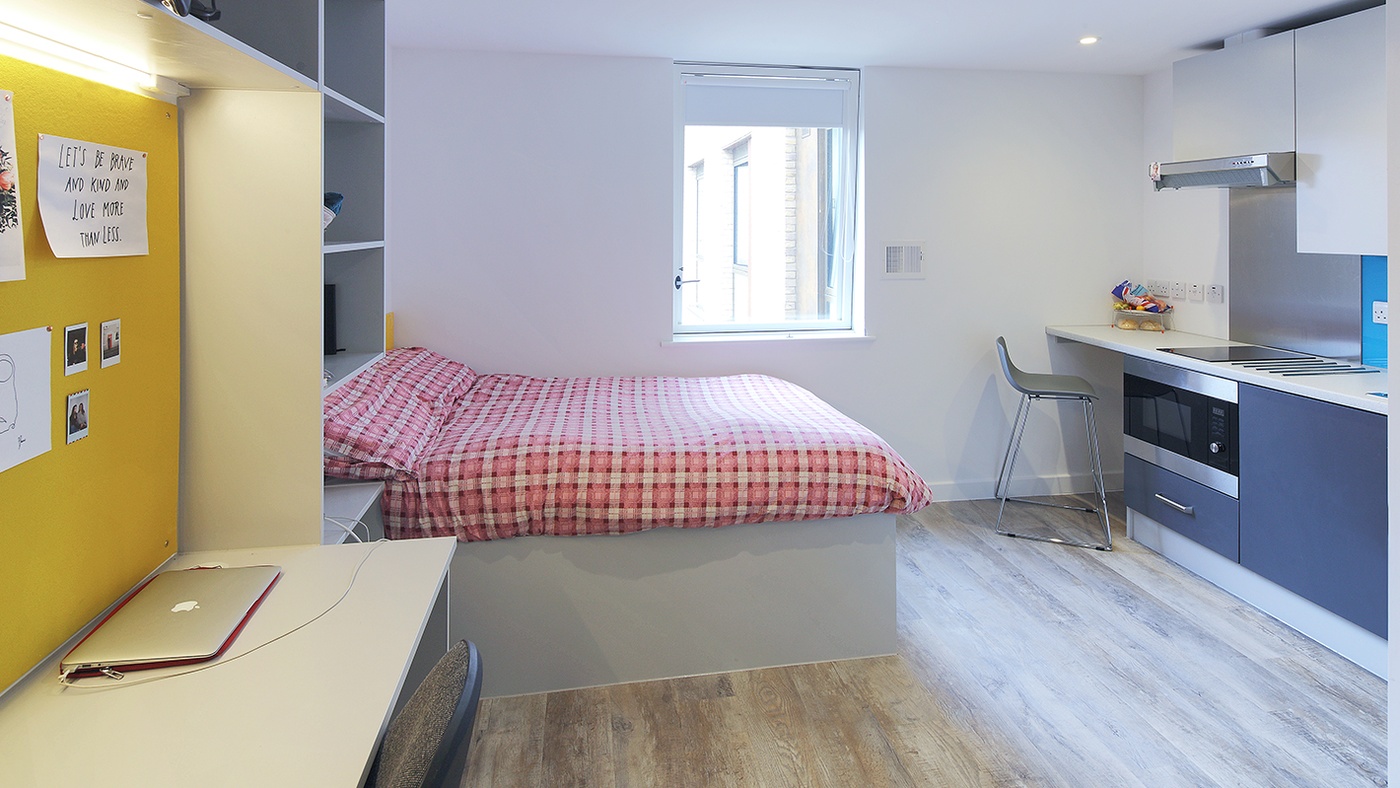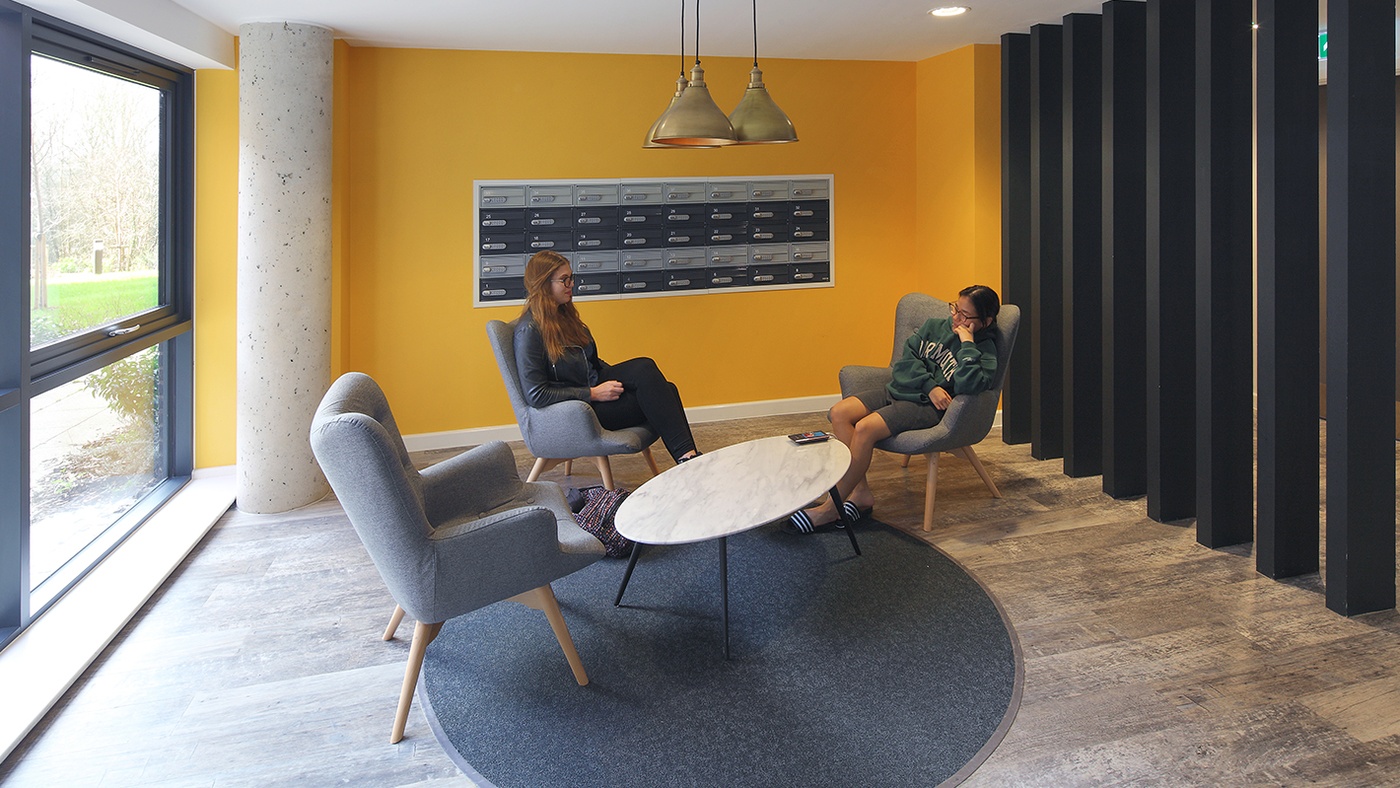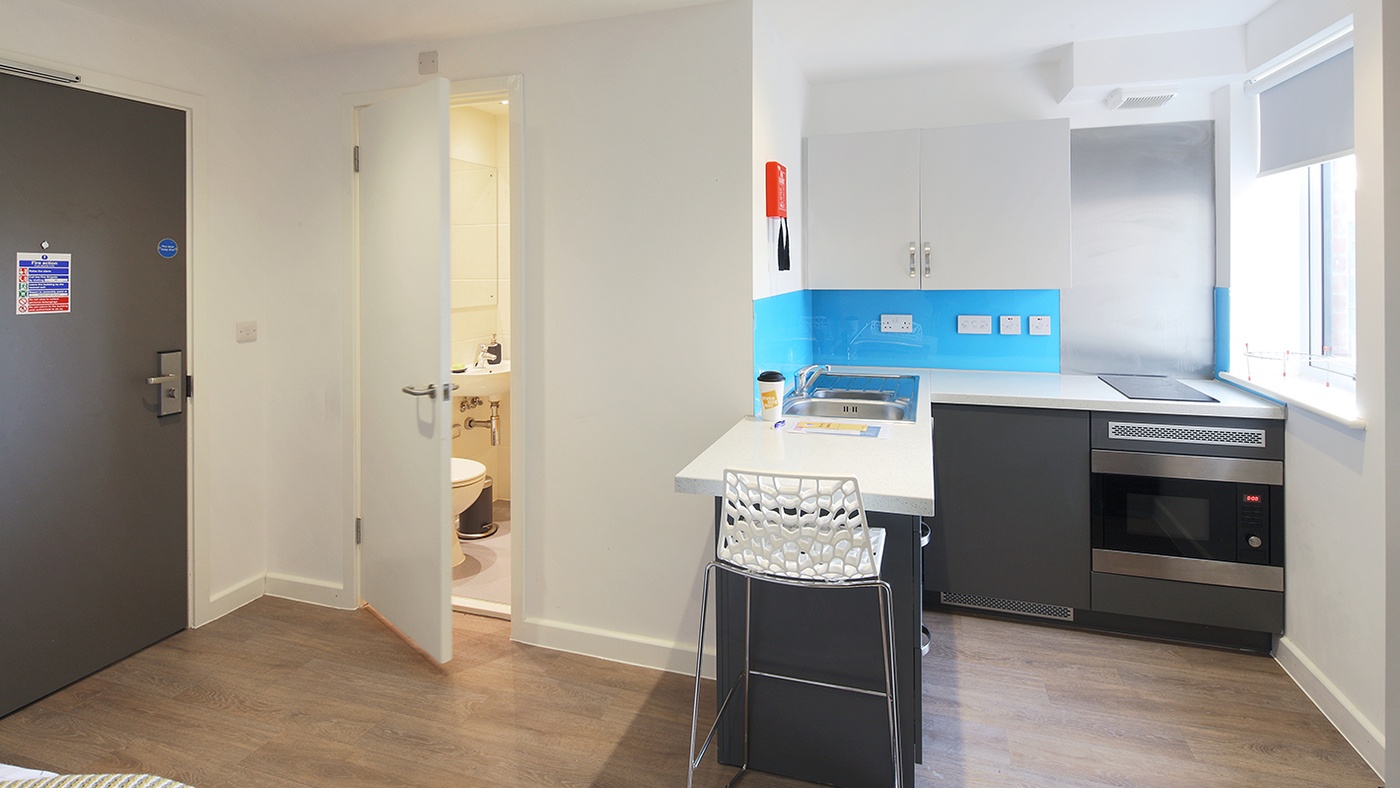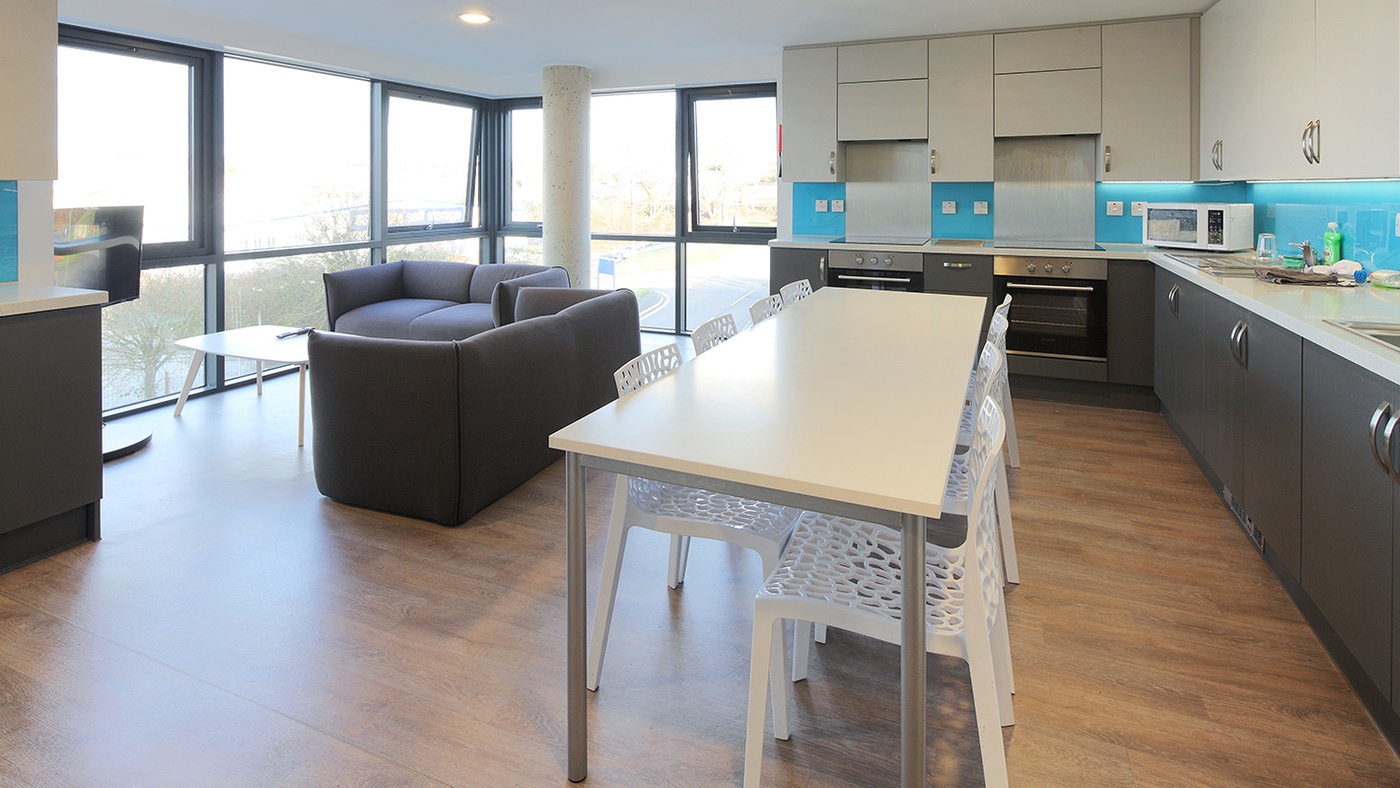 Riverside Way
Enjoy the best of your university years at Riverside Way. Packed with stunning facilities, the residence offers a choice of fully equipped stylish ensuite rooms and contemporary studios.
Perfectly located within walking distance to the city centre, close to Winchester School of the Arts and a short bus ride from the University of Winchester vibrant campus.
Universities in Winchester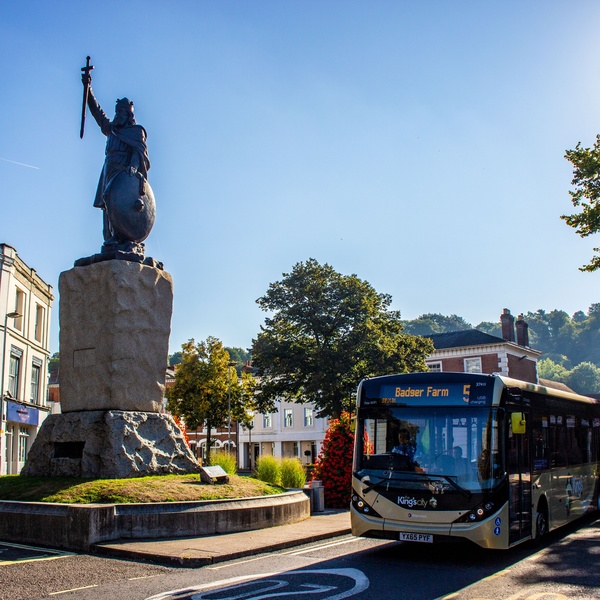 University of Winchester Student Accommodation
The University of Winchester is a values-driven institution providing high quality teaching and research. With 8,000 students, the University of Winchester offers an intimate teaching environment dedicated to sustainibility and social justice. With 175 years of academic excellence, the University of Winchester is proud to offer balanced learning and teaching within a flourishing community. Our residences are located within a short walking distance from the University of Winchester and the city centre. With a mixture of en-suite rooms and self-contained studios, you are sure to find a room to suite your needs.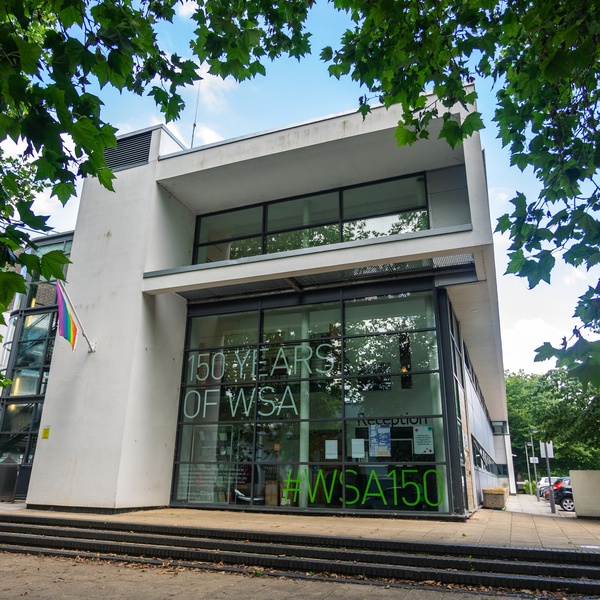 Winchester School of the Arts 
Student Accommodation
Part of the University of Southampton, the Winchester School of Art is a progressive art and design institution with 150 years history. The School has gained prestigious awards and prizes in the past years and is seen as a leading creative institution in the UK. Its 1,500 students benefit from an exceptional educational experience within a vibrant contemporary community. Our accommodation has been designed with your comfort in mind and provides all-inclusive rents and superb amenities to enjoy with your friends.
FAQs: Student Accommodation in Winchester
How much does rent cost for students in Winchester?
Several factors decide the rent of student residences, including the type of student accommodation you book. The various facilities and amenities provided by the accommodation and the room's configuration all factor into the price for accommodation in Winchester. Private student accommodation in Winchester usually costs between £115 – £300 per week based on a range of studio types and shared flats or houseshares.
How do I pay for my student room in Winchester?
You can make rent payments online using your credit or debit card via your Collegiate Portal account or by bank transfer. Contact your accommodation management team if you'd like to pay by bank transfer.
How much money will I spend on bills as a student in Winchester?
On average, UK students spend £37 per month on bills. However, when you book Collegiate student accommodation in Winchester, all bills are included with your room: Electricity, Gas, Water & Broadband. You also get exclusive access to facilities such as a private gym, on-site laundry room, private cinema, dinner party room, residents lounge, study rooms, and more as well as on-site services such as maintenance and security.
What are the best student areas in Winchester?
Winchester is one of the UK's most popular cities for students to study in and is home to a great university! The city centre is definitely the place to be with a vibrant nightlife and amazing street to shop during the daytime. Everything that you could need is here, whether it be a restaurant that you're looking for a bar or a pub or a nightclub, everything is covered for you here.
Can I view my student flat in Winchester before booking?
Yes, most accommodation providers including Collegiate will provide tours of the apartments – either via video or in person (government guidelines allowing).
What different types of student accommodation are Winchester?
Our student accommodation in Winchester, Riverside Way and Cathedral Point each offers a choice of fully equipped stylish en-suite rooms or contemporary studios.
En-suite bedrooms in shared apartments include:
> Shared kitchen
> Private study area
> Double bed
Private studios include:
> Private kitchen
> Large study area
> Wider size range
What are the best ways to travel around Winchester?
Winchester is a wonderfully compact city but you still benefit from excellent public transport links to help you get around.
The bus
The main bus operator in Winchester is Stagecoach although other operators do serve the city; go to the Stagecoach website for the most up to date timetables and fare information. There are a number of bus stops within minutes' walking distance from our student accommodation in Winchester.
The train
Our student accommodation in Winchester is within walking distance from the city's train station, where you can get a direct 1-hour service to London Waterloo as well as direct routes from Southampton, Portsmouth, Bournemouth, Weymouth, and Birmingham.
Cycle or walk
Living in such a compact city means you can take advantage of walks in the city as well as in the surrounding countryside with routes and self-guided tours of Winchester to help you get to know the area better. Or if you prefer, take one of the city's many cycle routes.
What is there to do in Winchester?
In Winchester, you're perfectly placed for world-class attractions and architecture, shopping and sightseeing, as well as countryside trails for walking and cycling! You'll soon find there's plenty to do in and around the local area.
Culture lovers
The Gallery at Winchester Discovery Centre is a stunning exhibition space with an ever-changing programme of temporary and curated exhibitions as well as works lent from Tate, British Museum and the V&A Museum, to name a few.
Winchester Cathedral offers up more than 1000 years of history as Europe's longest medieval Cathedral. Discover this incredible building with the beautiful illuminated Winchester Bible, 12th-century wall paintings, medieval carvings and contemporary art. Or, why not take a trip to the 13th century Great Hall? Here you'll find the greatest symbol of medieval mythology; King Arthur's Round Table, and what remains of Winchester Castle.
Literary lovers
You can visit Jane Austen's House in the Hampshire village of Chawton and discover the picturesque cottage where Jane Austen wrote all six of her novels. Explore the home and garden, as well a collection of Jane's letters, jewellery and her writing table. Nearby Chawton House is a quintessentially English Manor that was frequented by Jane and her family. Today, the 400-year old building is famed not just for its literary visitors but for its stunning walled garden and library. You can also take a self-guided tour of the route poet John Keats was thought to have taken every day during his stay in Winchester, which inspired his famous poem 'To Autumn.'
Sightseers
One of the best ways to get to know a city is by walking and exploring, and a great place to start is with a guided tour hosted by one of Winchester's official guides. You can immerse yourself in Winchester's rich collection of trees; you don't even need to head to the countryside, you can spot over 20 species right in the city centre. You can follow in the footsteps of King Alfred, starting from his statue in Broadway to his last known resting place beneath Hyde Abbey Garden. This particular walk is split into three loops so depending on how far you want to go, you get to decide how much ground in Winchester you cover.
Are there free things to do in Winchester?
There are lots of free attractions and things to do in Winchester including the city's library, museums, galleries and green spaces.
What are some interesting facts about Winchester
> You'll be living near one of the largest cathedrals in Europe as Winchester Cathedral also boasts the longest nave and greatest overall length of any Gothic cathedral in Europe.
> The first UK public library opened in Winchester following the 1850 Public Libraries Act.
> The beloved author Jane Austen spent the last weeks of her life in Winchester, and after a short illness, was buried in the Cathedral's north nave aisle.
Which universities are local to Winchester?
There are two universities in Winchester; Winchester School of Art and University Winchester. Our student accommodation in Winchester offers all the benefits of being close to a vibrant city centre as well as university campuses.
Winchester School of Art is 1.0 mile from Riverside Way:
Walk – 21 minutes*
Cycle – 7 minutes*
University of Winchester is 0.9 miles from Riverside Way:
Walk – 38 minutes*
Cycle – 12 minutes*
Car – 8 minutes*
Winchester School of Art is 0.6 miles from Cathedral Point:
Walk – 14 minutes*
Cycle – 6 minutes*
University of Winchester is 0.9 from Cathedral Point:
Cycle – 7 minutes*
Walk – 18 minutes*
*Approximately.
Award-winning student accommodation