Exceptional student accommodation in Cheltenham city centre
Our student apartments come as self-contained studios and private en-suite rooms in shared apartments. Students also get access to a host of great facilities including secure bike storage and 24-hour security. With Collegiate, you'll be staying at some of the best student accommodation in Cheltenham.
Cheltenham is a stunning spa town, home to nearly 10,000 students, it also attracts tourists from all over the country. Named by the Complete University Guide as one of the safest places to attend university in the UK, not only can you walk to the University of Gloucestershire, but you can easily reach the Cheltenham Spa train station and the world-renowned Cheltenham Racecourse. With 45 music, arts, science and literature festivals throughout the year, Cheltenham is a vibrant town all year round. Or if you fancy escaping for the day to unwind in the countryside, the Cotswolds landscapes are nearby too.
When you're ready for a study break, you have the best of the town on your doorstep. A short walk to the centre will put you at the heart of the best shops, bars and restaurants, but also some truly wonderful and peaceful green spaces – with many easily accessible from our Cheltenham student residence.
Our student residence is ideal for studying at the University of Gloucestershire. Collegiate offers a range of room types in shared student apartments. Whatever you decide on, you'll always benefit from en-suite facilities, a private study space and a kitchen area. With all bills and Wi-Fi included in your rent, there's no need to worry about extra costs, so you can focus on enjoying your time in Cheltenham.
Our Cheltenham Accommodation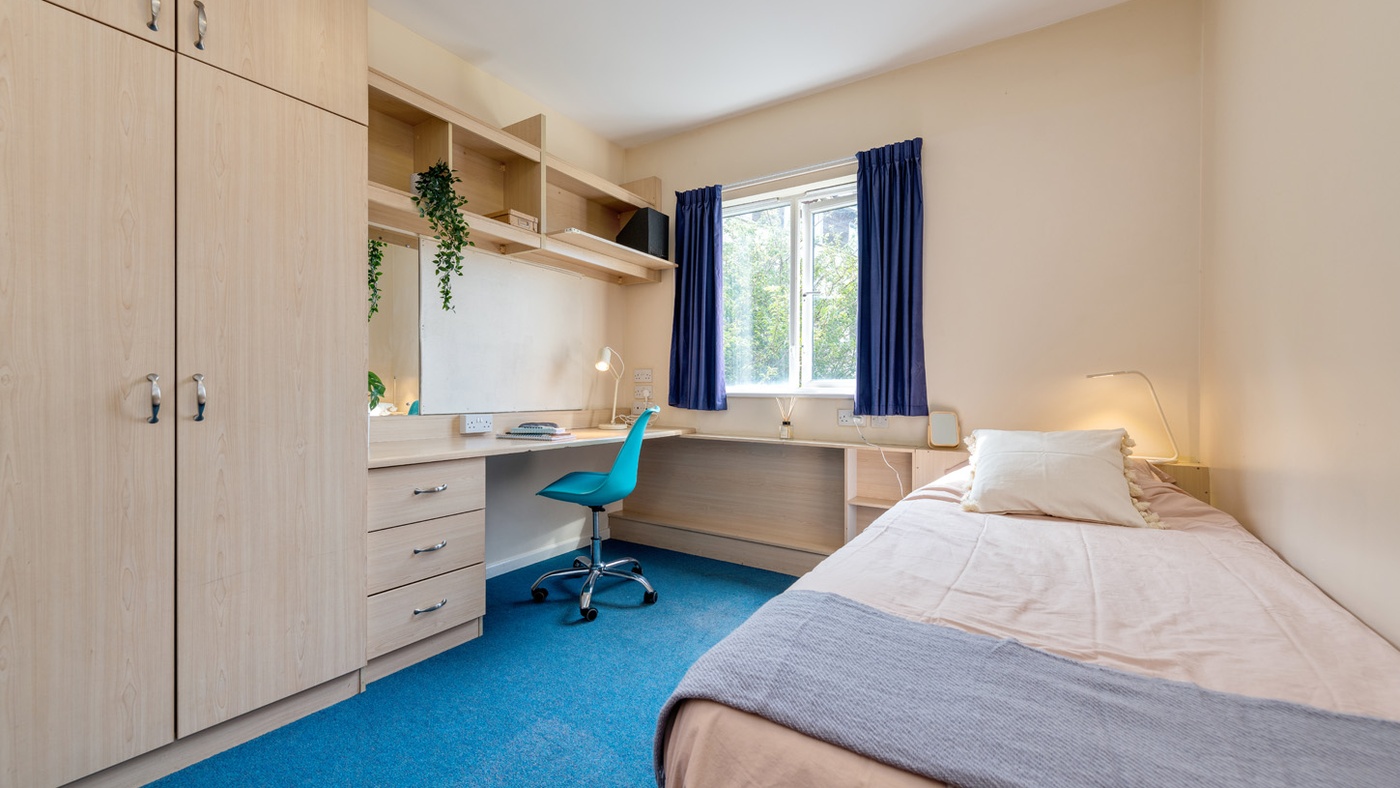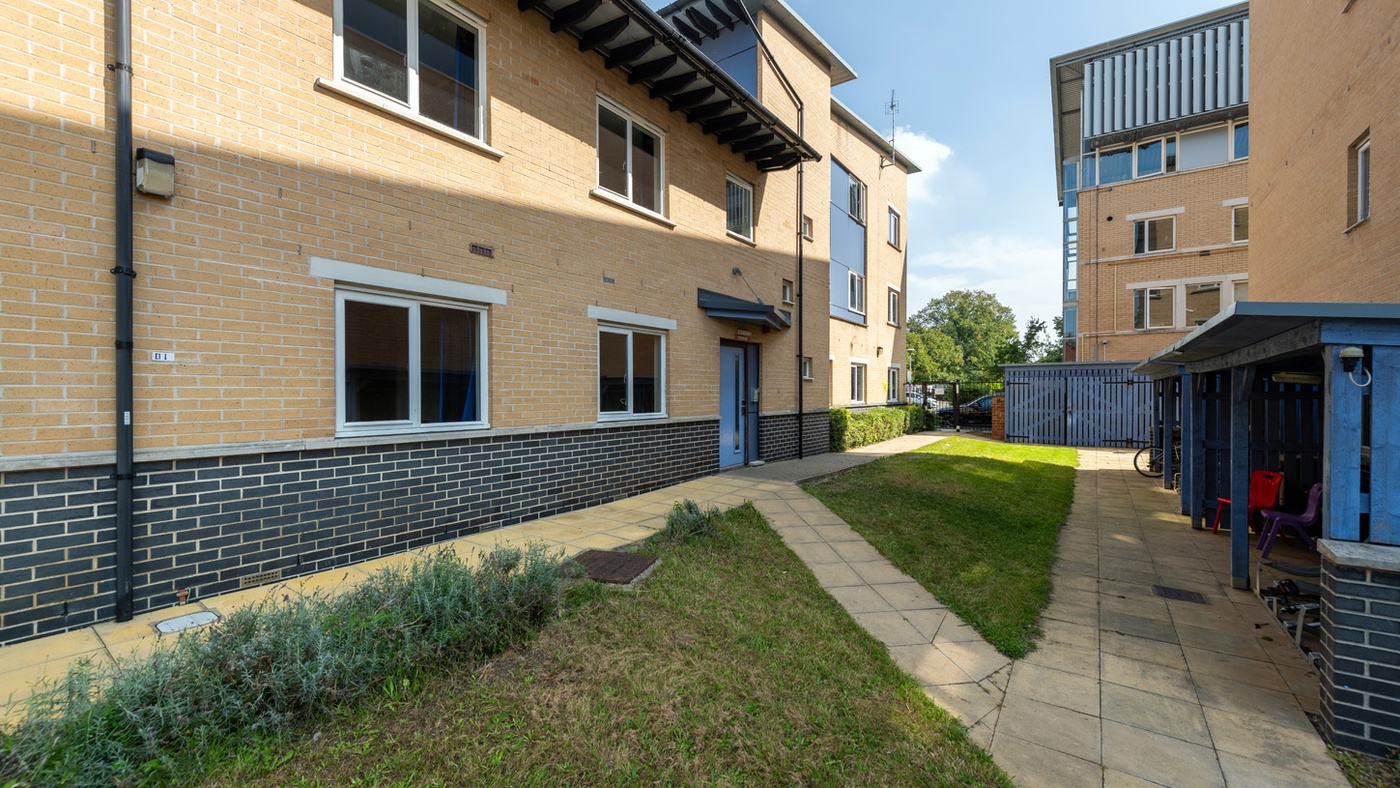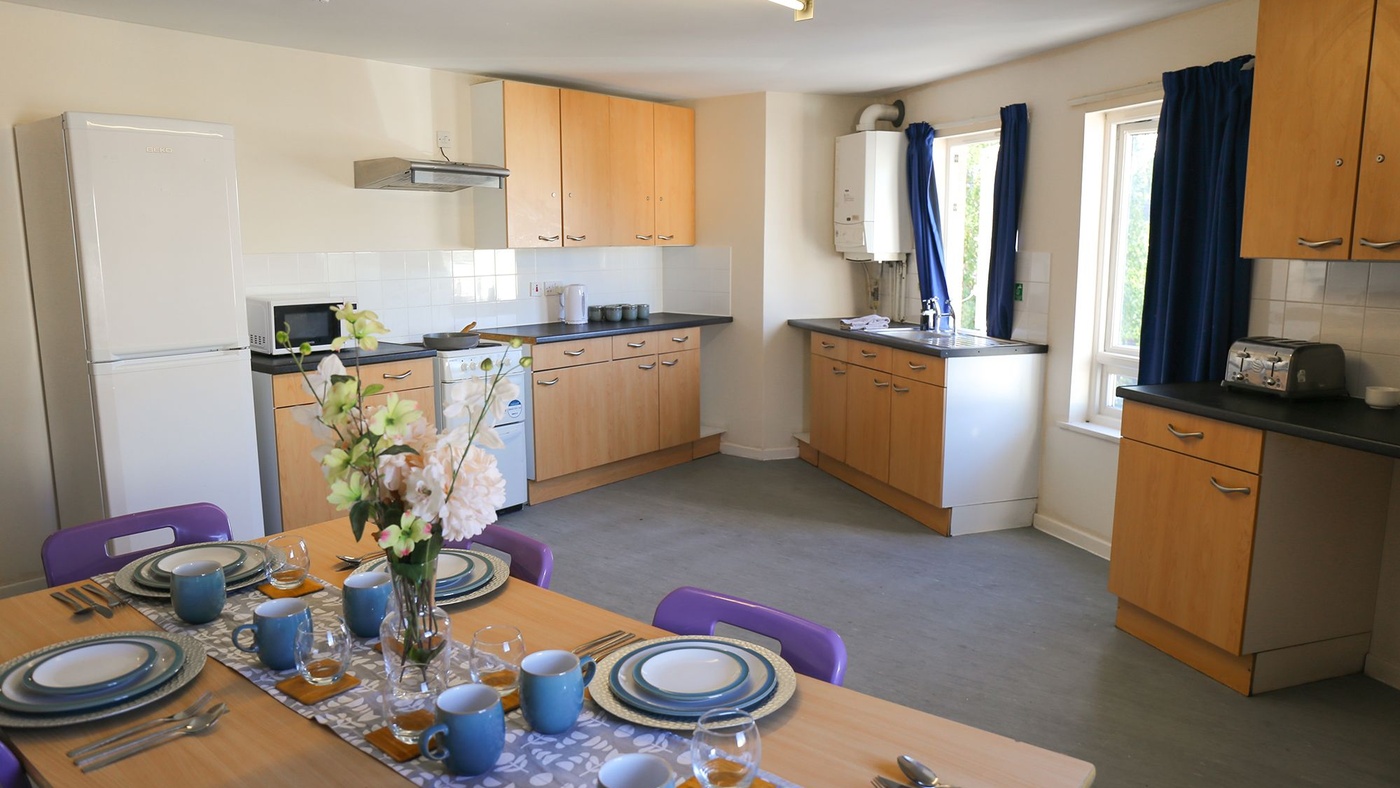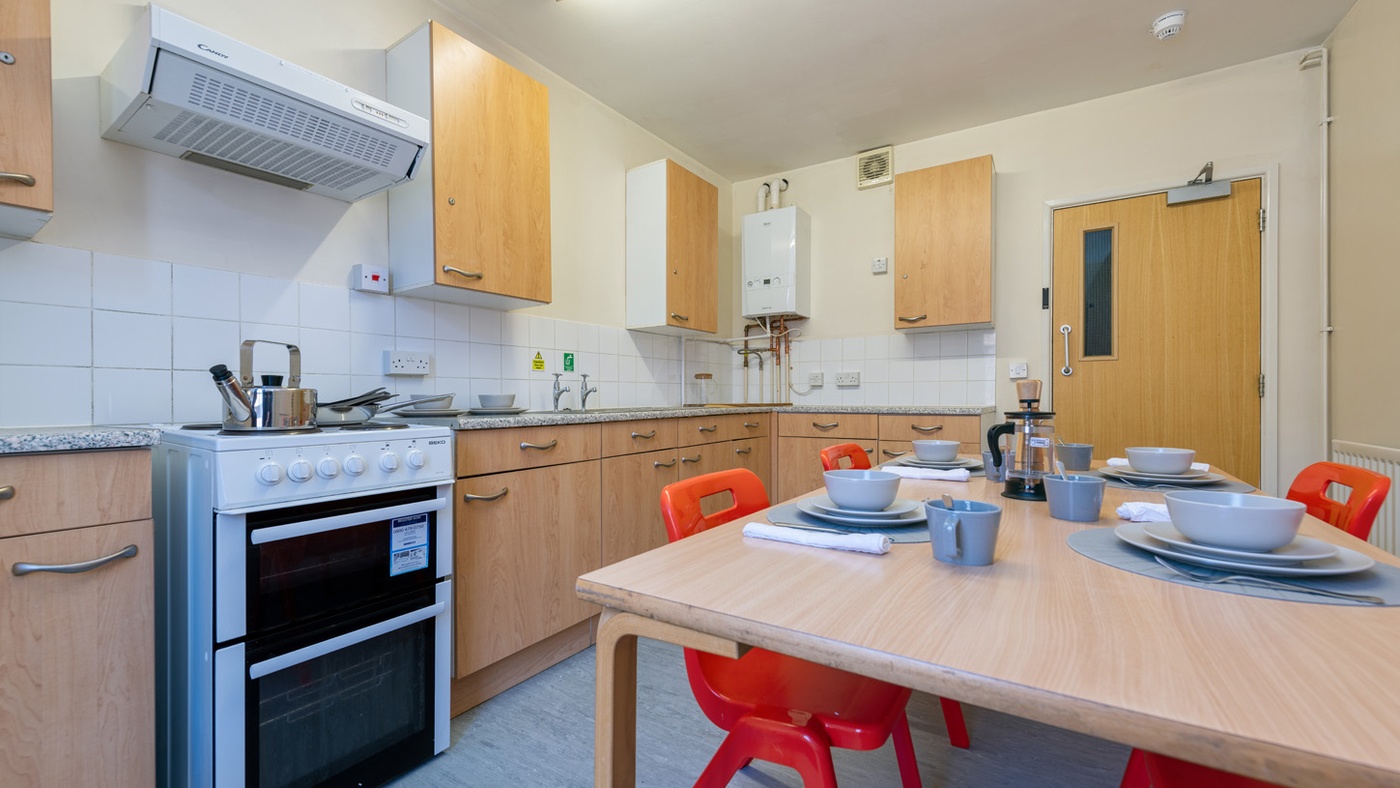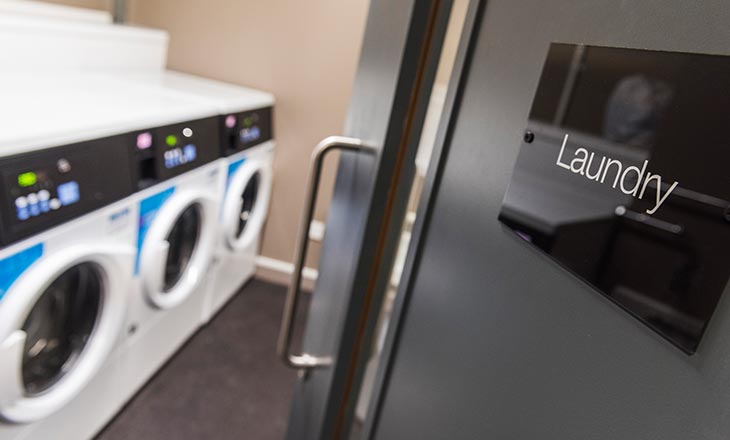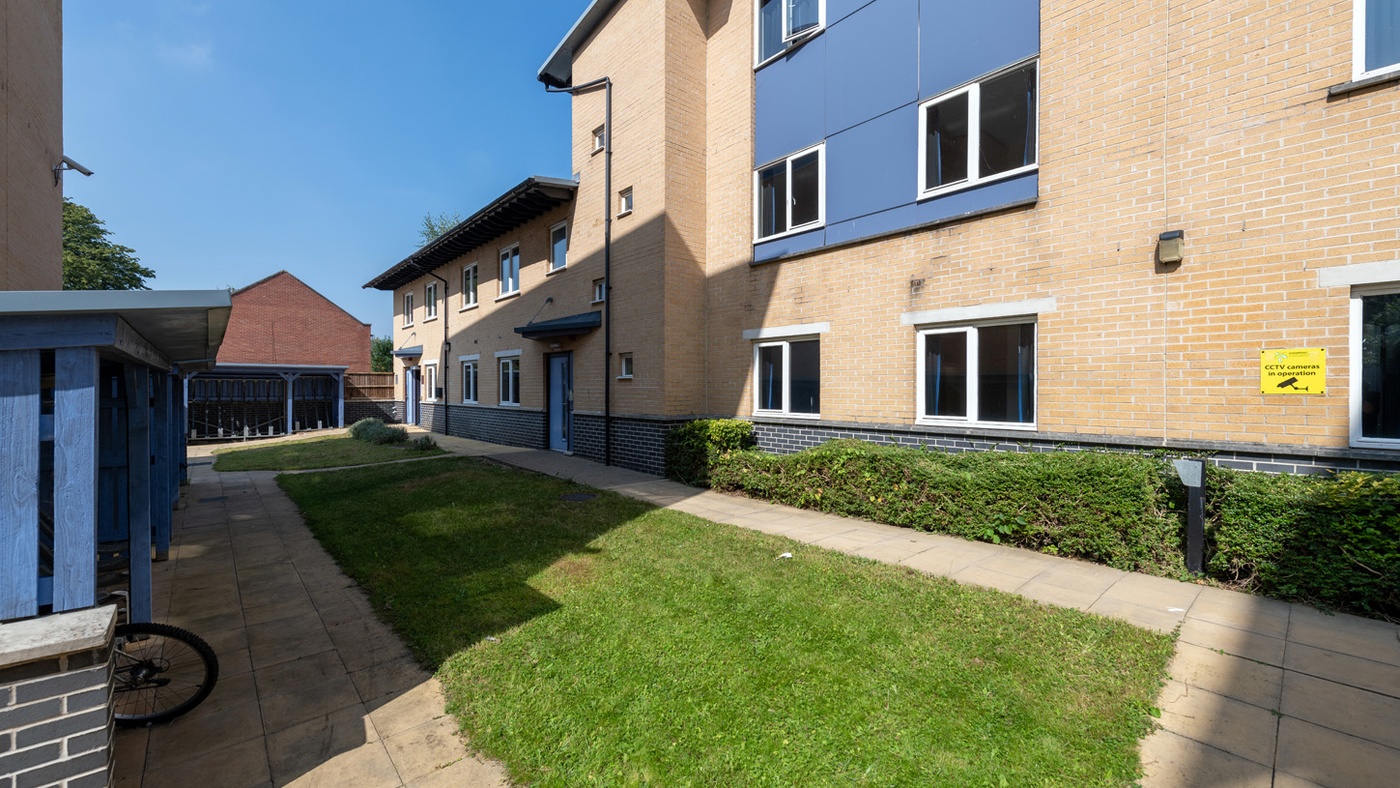 Shaftesbury Hall
Shaftesbury Hall, part of Collegiate's UNIVERSE.CITY collection, is perfectly located in the heart of Cheltenham. Not only can you walk to the University of Gloucestershire, but you can easily reach the Cheltenham Spa train station and Cheltenham Racecourse.
Cheltenham has 45 music, arts, science and literature festivals throughout the year, making this a vibrant town all year round. Or if you fancy escaping for the day to unwind in the countryside, the Cotswolds landscapes are nearby.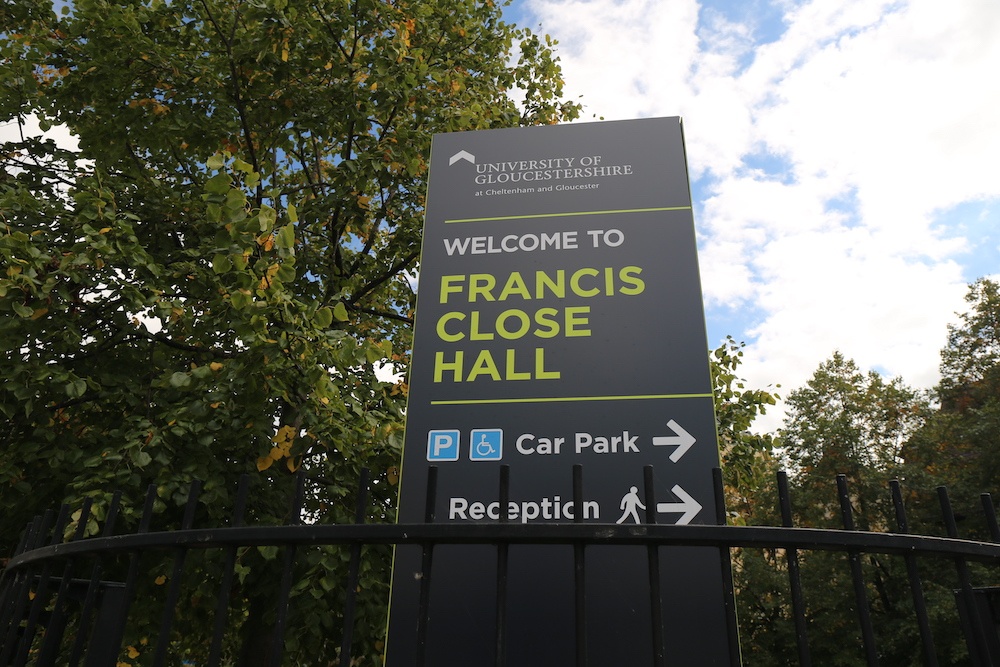 Gloucester University Accommodation
Our student accommodation in Cheltenham is a popular choice for those looking for Gloucester Uni Accommodation. Our Shaftesbury Hall residence is conveniently located to give you the best of city life, with easy transport links to the university campus. Located in the centre of Cheltenham, Shaftesbury hall is a 19 minute drive from Gloucester University's Oxstalls Campus, a 9 minute drive from the Park Campus and just 100 yards away from the Francis Close Hall Campus!

Explore Gloucester university accommodation in Cheltenham – close to the university and vibrant city centre.
On-site fitness suite – ideal for training for Gloucester University sports clubs
Private cinema and seminar rooms to socialise with other Gloucester University students
High speed broadband and Wi-Fi to help with your studies at The University of Gloucester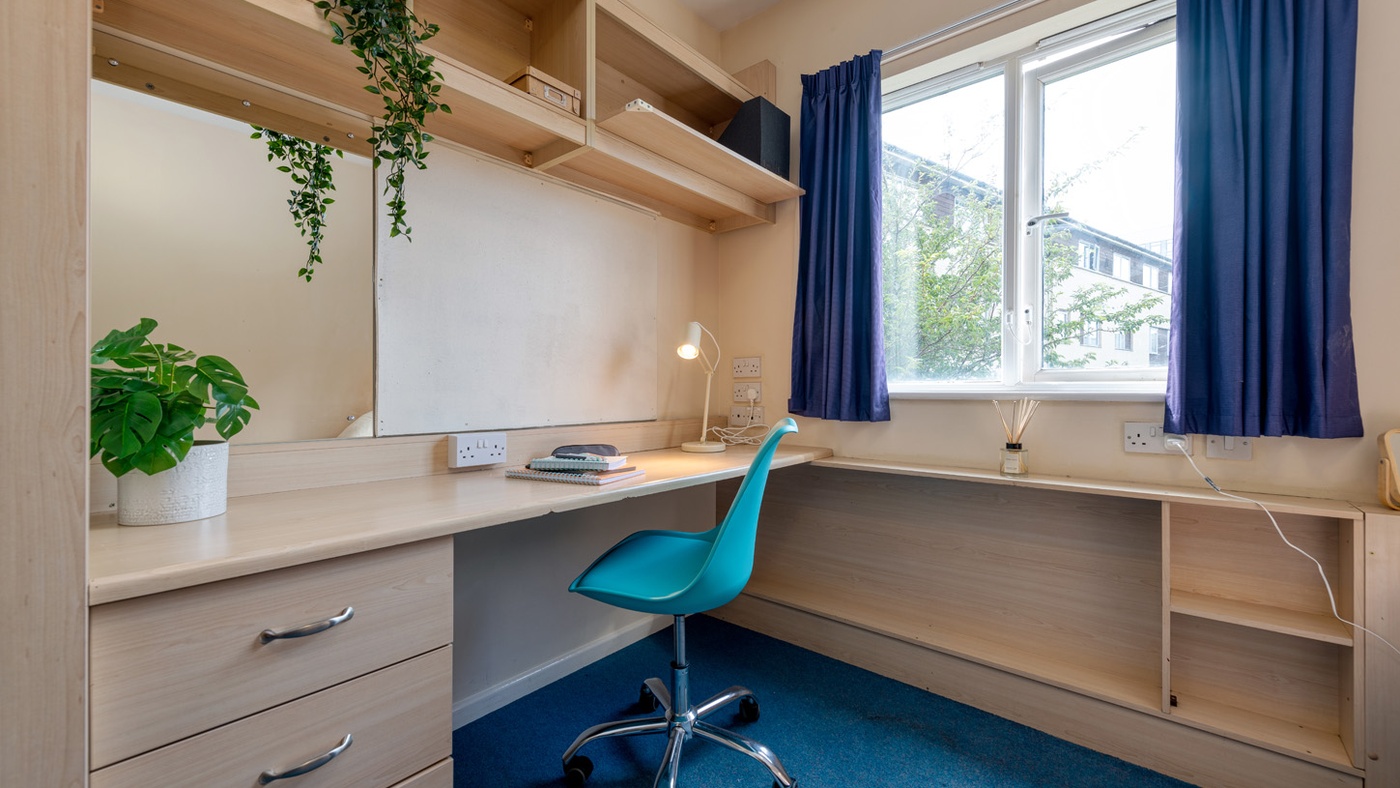 En-suite Student Accommodation in Cheltenham
Find out more about our en-suite rooms in shared student flats. Here's just some of what's included at Shaftesbury Hall:
Large desk space with study chair

En-suite bathroom
Excellent storage and wardrobe space
No extra fees! Your utility bills are included in our pricing
FAQs: Student Accommodation in Cheltenham
How much does rent cost for students in Cheltenham?
Several factors decide the rent of student residences, including the type if student accommodation you book. The various facilities and amenities provided by the accommodation and the room's configuration all factor into the price for accommodation in Cheltenham. Private student accommodation in Cheltenham usually costs between £105 – £210 per week.
How do I pay for my student room in Cheltenham?
You can make rent payments online using your credit or debit card via your Collegiate Portal account or by bank transfer. Contact your accommodation management team if you'd like to pay by bank transfer.
How much money will I spend on bills as a student in Cheltenham?
On average, UK students spend £37 per month on bills. However, when you book Collegiate student accommodation in Cheltenham, all bills are included with your room: Electricity, Gas, Water & Broadband. You also get exclusive access to features such as our onsite laundry room.
What are the best student areas in Cheltenham?
The Town Centre and Brewery Quarter are some of the most popular student areas in Cheltenham. Collegiate's student accommodation is located next to the University of Gloucester Francis Close Campus, and a stone's throw from Hardwick Campus, and is situated just a short walk from the Town centre.
Can I view my student flat in Cheltenham before booking?
Yes, most accommodation providers including Collegiate will provide tours of the apartments – either via video or in person. Simply contact the Cheltenham team to arrange a viewing (government guidelines allowing).
What different types of student accommodation are available?
Shaftesbury Hall is our student accommodation in Cheltenham and is conveniently located in the heart of the University of Gloucestershire's Francis Close Hall campus, as well as being near a host of shops, bars and public transport.
Single rooms in shared apartments include:
Shared kitchen
Desk and wardrobe space
Single bed
Private en-suite facilities
Is Cheltenham a city or a town?
Cheltenham is a large spa town and borough on the edge of the Cotswolds in the county of Gloucestershire. Nearby cities include Gloucester, Bristol and Birmingham.
What are the best ways to travel around Cheltenham?
Cheltenham offers students a unique mix of city-style living but with the community feel of a town environment. A lot of the town's attractions, sights and cultural hotspots can be easily explored in less than a 20-minute walk or 10-minute cycle from the town centre.
Walk or cycle
Cheltenham's town centre is readily accessible for all to walk around or explore through various cycle routes and for all abilities since it's relatively flat and compact, not to mention picturesque. You'll find The Bicycle Hub at Cheltenham Spa Railway Station which offers a bicycle hire service. For self-service hire, 24 hours a day, 7 days a week go to Bainton Bikes in the town centre. You'll also benefit from secure bike storage at Shaftesbury Hall if you decide to bring your own bike.
Bus or train
Cheltenham Spa train station is approximately a 25 minute walk from your student accommodation offering regular services across the UK. Royal Well Bus and Coach Station is located in the very centre of the town, just a 16 minute walk away from Shaftesbury Hall, and offers good connections around town, to the railway station and the surrounding areas of Cheltenham.
What is there to do in Cheltenham?
The large town centre is a joy to discover for those who love stunning architecture and historical buildings, as well as being a great base to explore the surrounding areas of Cheltenham
Leisure lovers
Set among the beautifully landscaped gardens of Sandford Parks, the town's lido is a must-visit in Cheltenham as it's one of the largest outdoor pools in the country. The entry fee gains you access to the 50-metre main swimming pool as well as all the other on-site facilities including basketball, volleyball and table tennis courts for a full, fun and sporty day out. There's also a poolside cafe to get yourself a hot cup of tea after a cool swim or get a bite to eat after all the activities.
Sightseers
The town's famed Pittville Pump Room is an historic spa building that was the last and largest to be built in Cheltenham. The Pittville Pump Room is a unique grade 1 listed building and known as one of Cheltenham's finest Regency Buildings, so it's well worth a wander. Surrounded by lush lakes and lawns, in Pittville Park you can enjoy a boat trip on pedal boats or row boats, as well as a nine-hole golf course, tennis courts and a host of lush walking paths.
Homebodies
There's plenty to see just by walking or taking one of the many cycling routes through Cheltenham. Throughout the town centre, you'll find lots of historic sights to explore including the Montpellier District with its beautiful Regency townhouses and lush gardens. Cheltenham Town Hall is another stunning example of architecture as well as the Wilson Art Gallery & Museum. You'll also find plenty of local street art and stylish graffiti to enjoy on your wander.
Are there free things to do in Cheltenham?
There are lots of free attractions and things to do in Cheltenham including visiting the Montpellier Gardens and The Wilson, Cheltenham's art gallery and museum.
What are some interesting facts about Cheltenham?
Cheltenham is a spa town that dates back to the eighteenth century.
King George III and Princess Charlotte are among the royal names who were known to frequent the local spas.
A record number of 265,000 pints of Guinness are consumed over the 4-day Cheltenham festival period.
Discover even more interesting facts about Cheltenham and fun facts about Cheltenham Festival.
Which universities are local to Cheltenham?
At Shaftesbury Hall, you're well placed for the University of Gloucestershire which is 1.7 miles away:
Walk – 35 minutes*
Cycle – 10 minutes*
Bus – 31 minutes* (Stagecoach West 94 Gold)
Car – 7 minutes*
*Approximately.
Award-winning student accommodation