Exceptional student accommodation in Southampton city centre
Our student accommodation in Southampton comes as self-contained studios with exclusive residents' access to amazing facilities including an on-site gym and grab-and-go breakfasts with free hot drinks, as well as beautiful common areas and stylish study spaces. With Collegiate, you'll be staying at some of the best student accommodation in Southampton.
Southampton is a thriving university city, home to over 20,000 students at the University of Southampton. With such a premium location and a huge range of social and leisure activities, superior sports facilities and student societies and more, Southampton's student life is a truly vibrant experience.
When you're ready for a study break, you have the best of the city on your doorstep. The city centre is just a short walk from your student flat, putting you at the heart of the best shops, bars, restaurants and markets. Take in the beautiful scenery across miles of beautiful waterfront or frequent one of the huge variety of bars and restaurants, with many easily accessible from our Southampton private student accommodation.
Our student apartments are ideal for studying at the University of Southampton or Southampton Solent University. We offer a range of student studios, but whatever you decide on, you'll always benefit from en-suite facilities, a private study space and a kitchen area. With all bills and Wi-Fi included in your rent, there's no need to worry about extra costs, so you can focus on enjoying your time in Southampton.
Our Southampton Accommodation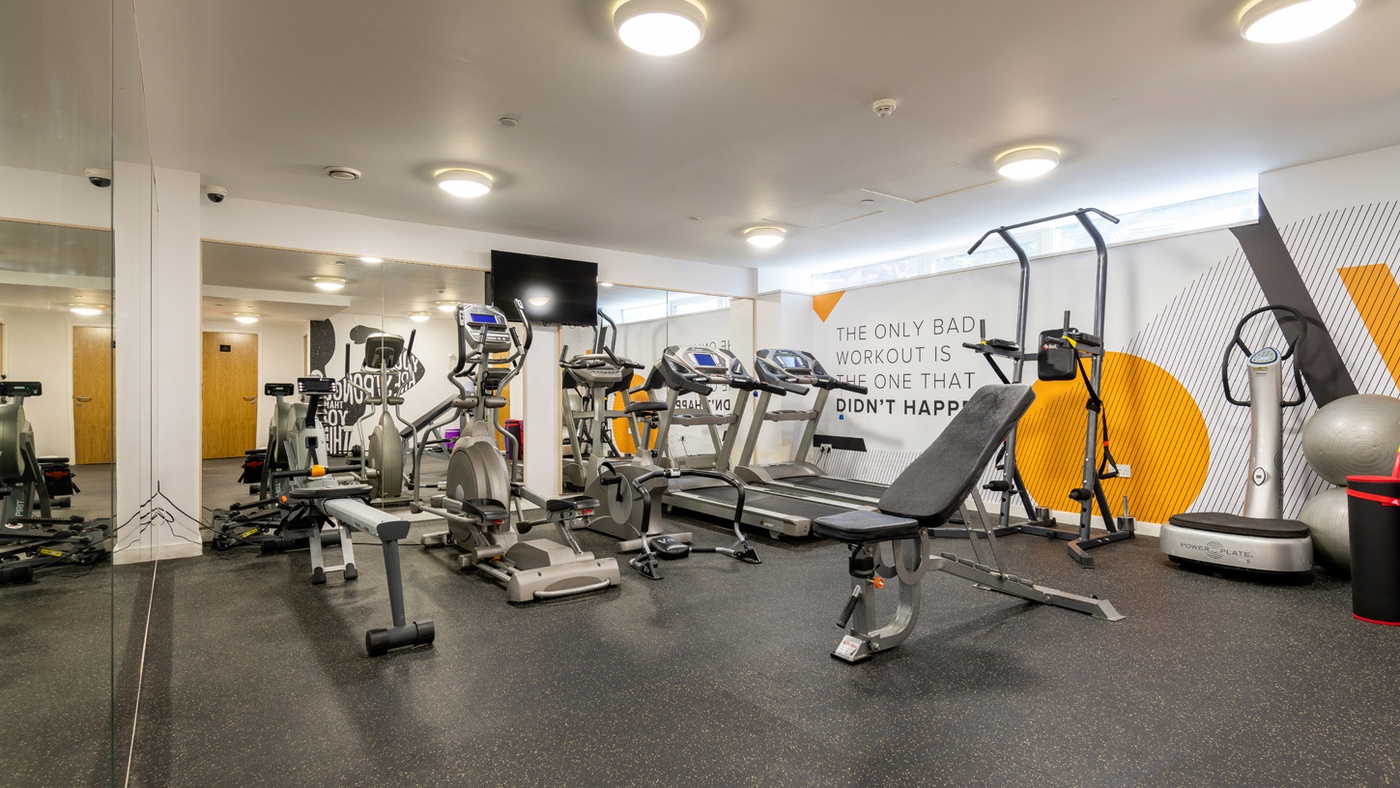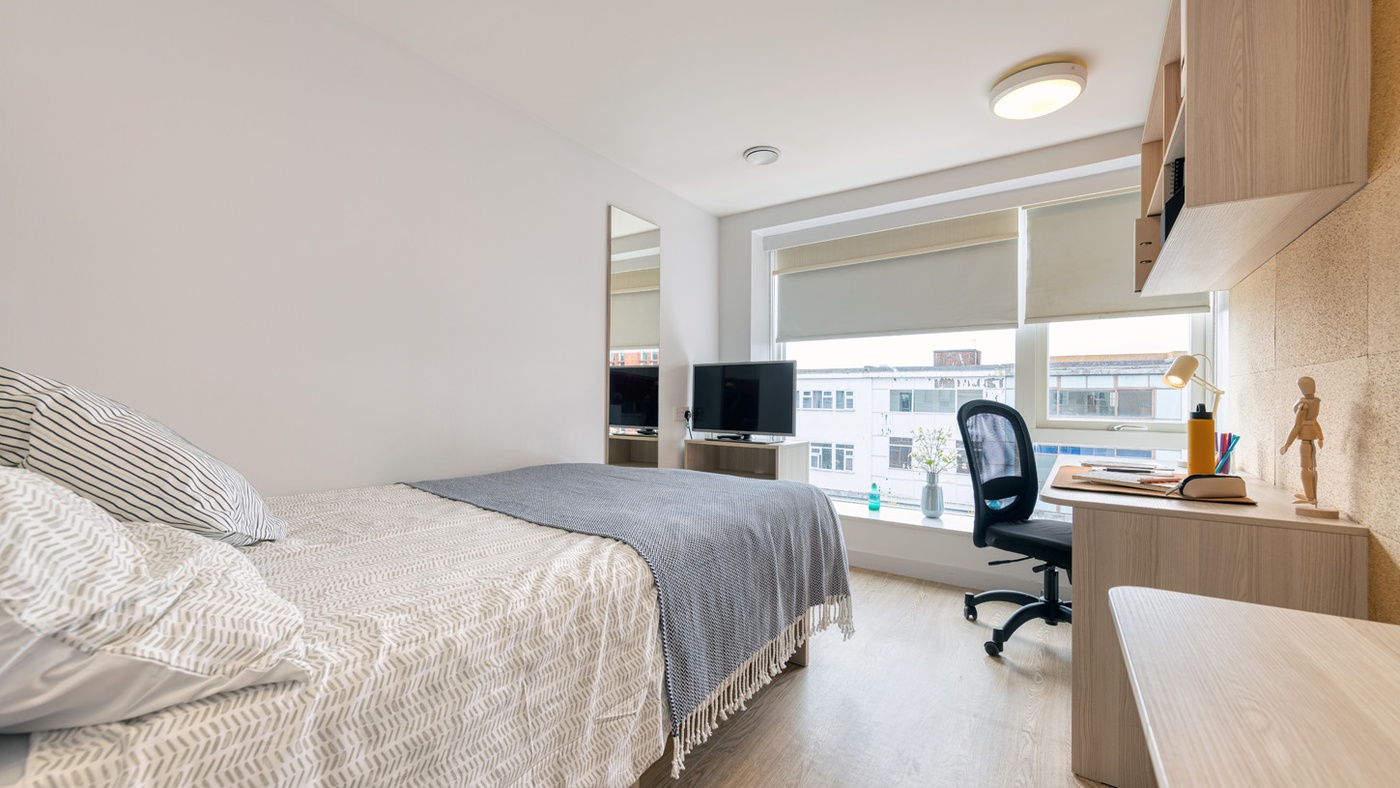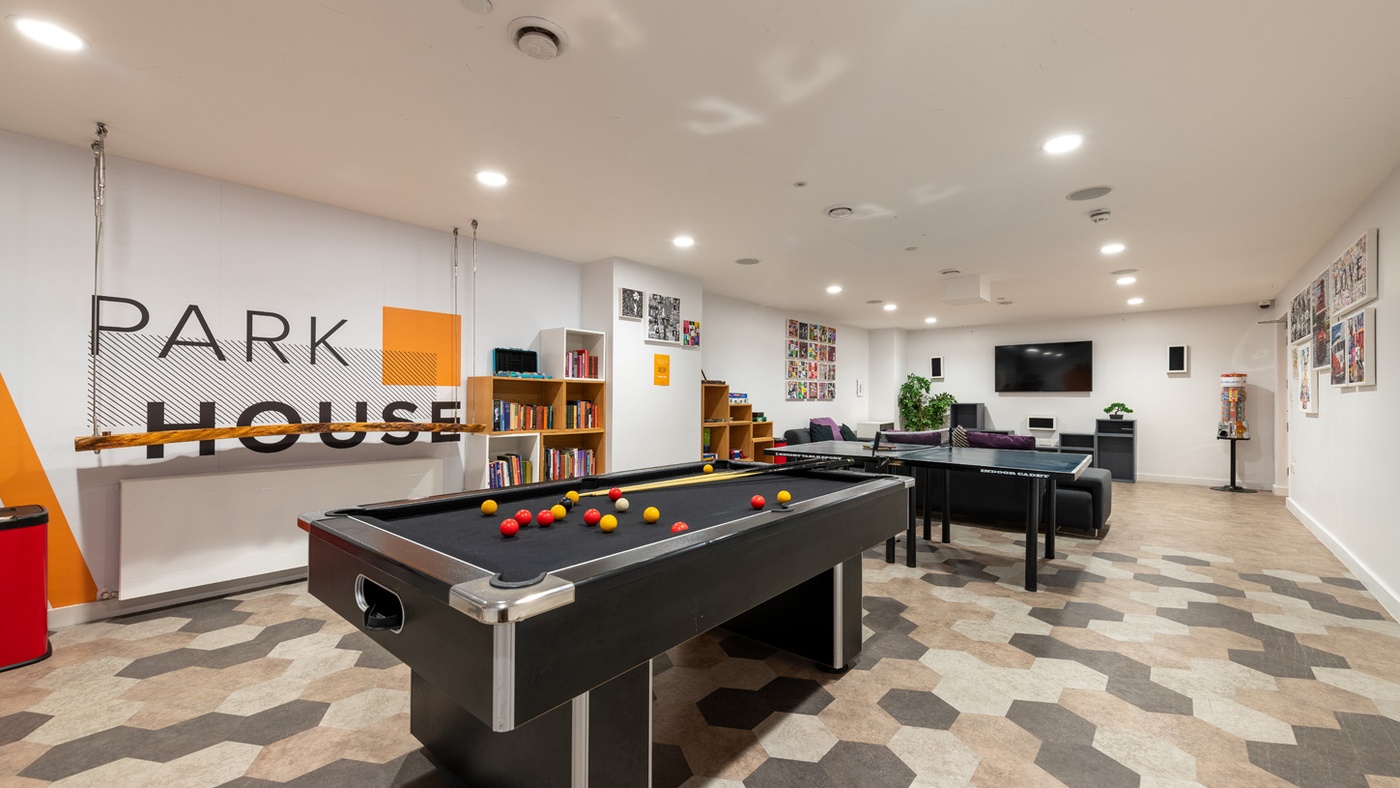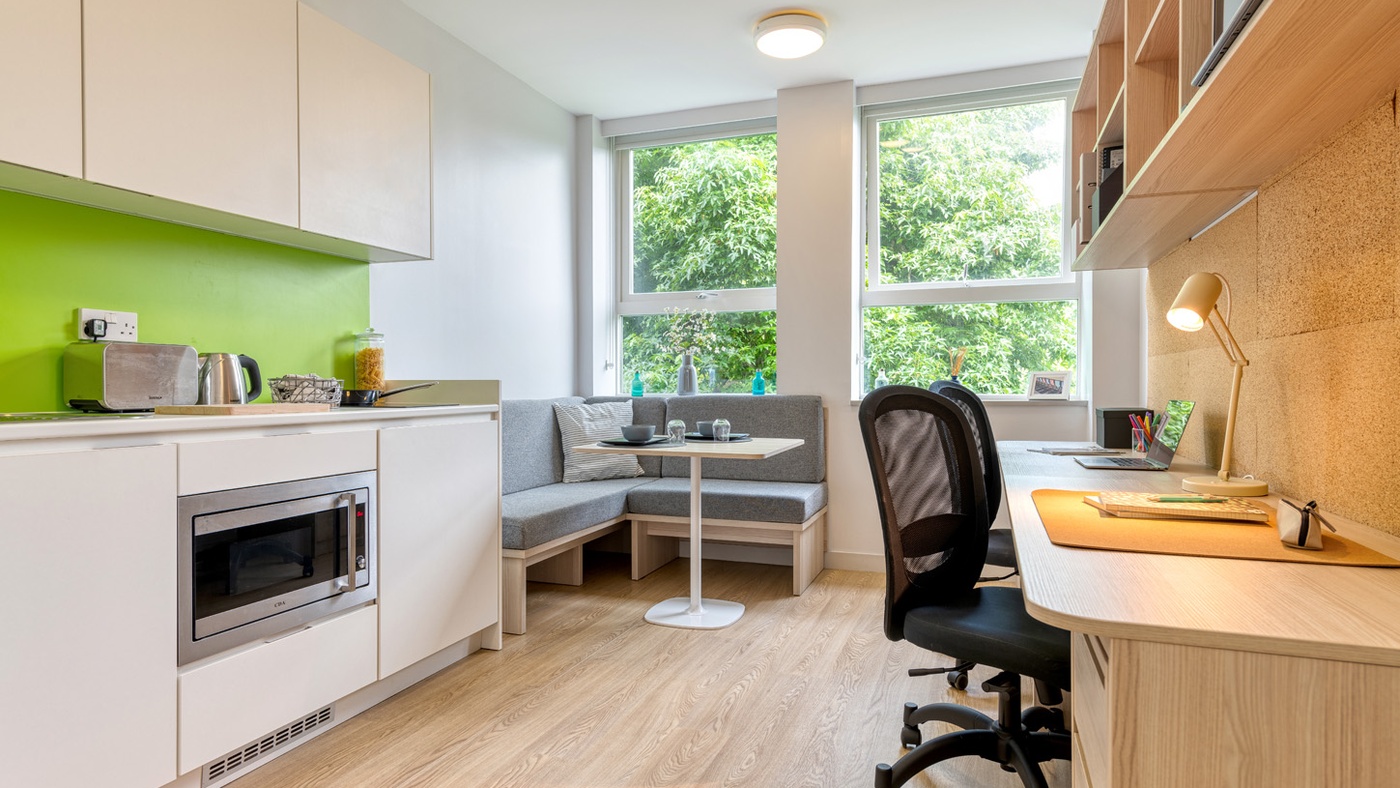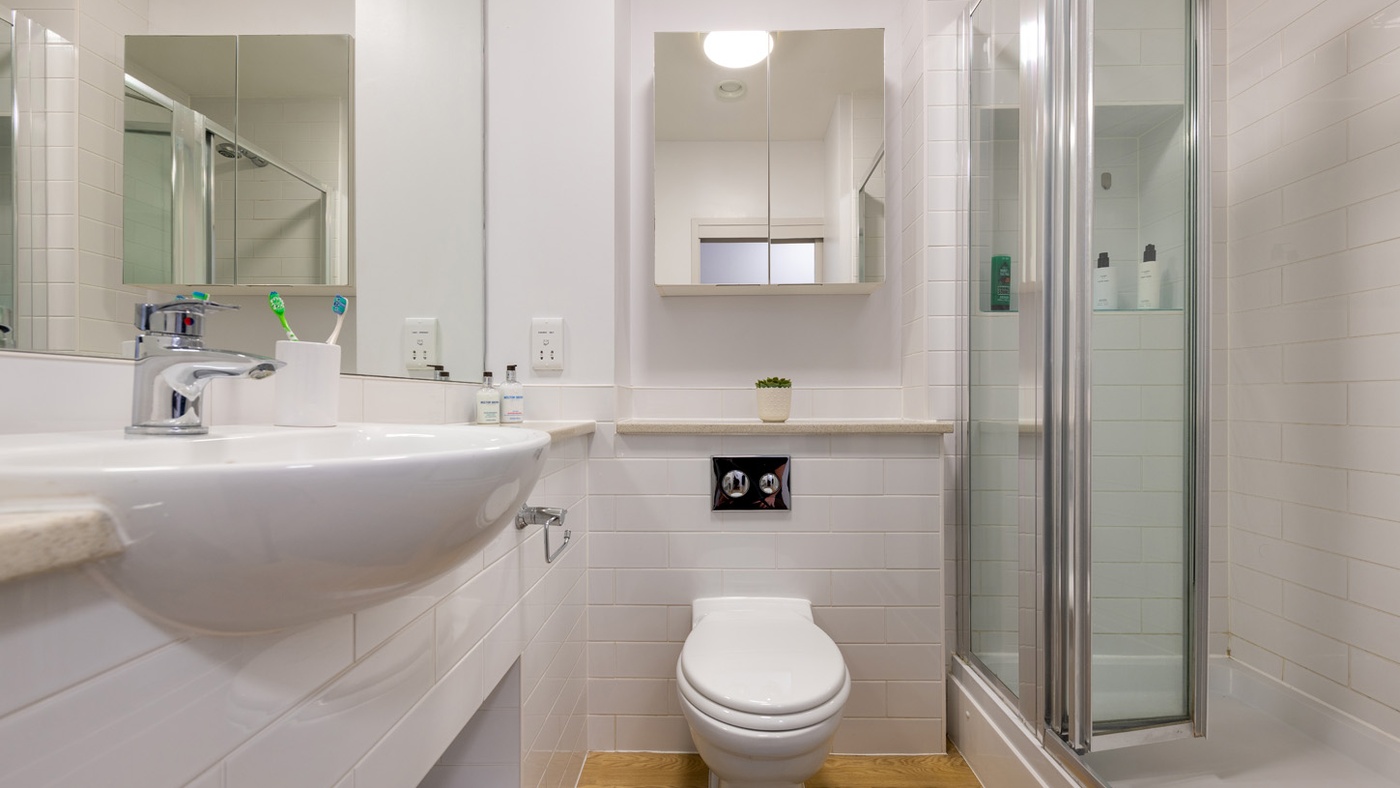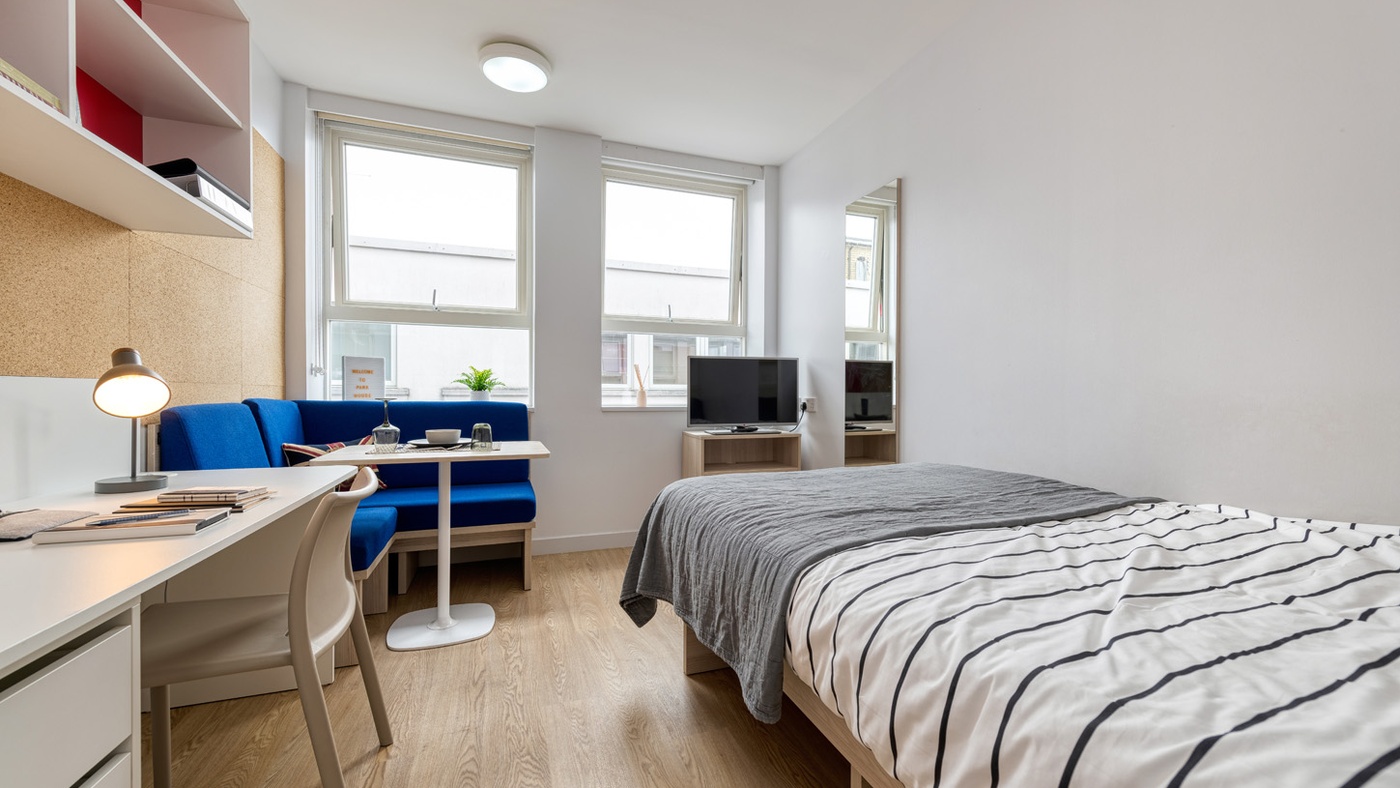 Park House
At Park House by Prima Vidae, the lively city centre of Southampton is at your doorstep to discover. Our feature-packed, all-inclusive studios have been designed with your wellbeing in mind delivering everything you need to succeed.
With incredible facilities such as a communal lounge with its 80″ projector screen, grab-and-go breakfast with free hot drinks, exclusive events, a secure bike storage and laundry, we can ensure you will make the best out of your university years.
Book with peace of mind
Easy. Flexible. Safe.
Safety guaranteed
Your wellbeing is at the forefront of our mind. We have put new cleaning routines, sanitising facilities and distancing measures in place to make sure you get the best and safest living experience possible.
Create moments
We want you to have the very best University years that is why we have ensured a calendar that is packed with fun social events both virtually online and off-site. But that's not all, as living with Collegiate you can make new friends, create memorable moments and be a part of a great community.
All-inclusive rents
No more worrying about extra bills and admin costs. Living at Collegiate means we take all of the hassle away from you so you can enjoy your time creating memories.
Universities in Southampton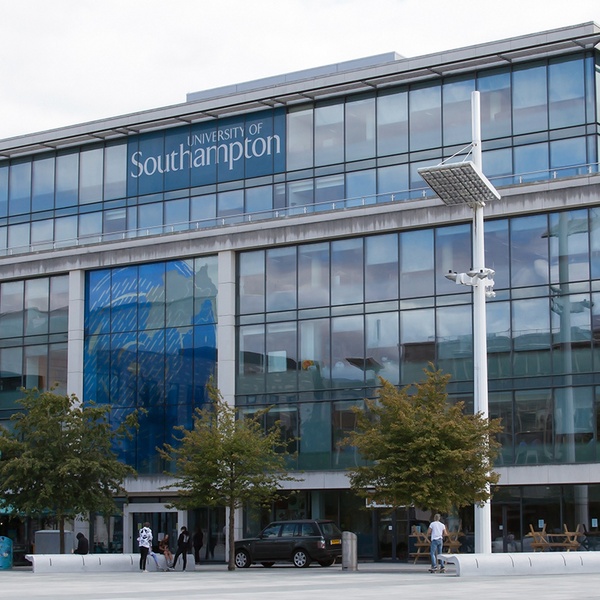 University of Southampton Student Accommodation
University of Southampton welcomes 22,000 students from all over the world and boasts a total of five campus locations around Southampton. The University of Southampton is ranked in the top 100 research universities in the world. Our student accommodation in Southampton is close to the city centre and includes a range of stunning studios.
Ideally located in Southampton city centre, just moments away from bars, shopping street and restaurants.

Great all-inclusive features such as a gym, social space and breakfast on the go.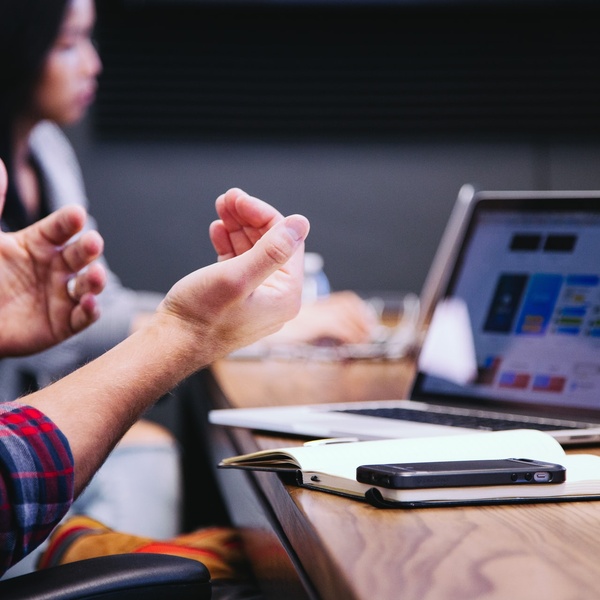 Southampton Solent University Student Accommodation
Solent University is a comprehensive University offering various programmes on its campus located in the city centre. Solent's maritime courses have been ranked among the best in the world. Solent University generally has a growing reputation, and has been climbing the major league tables year on year welcoming over 10,000 students.
Solent University has a fantastic student union that offers incredible support and a great way to get involved with volunteering, meeting new people, and joining societies!
If you have chosen Solent University, You'll be right in the heart of Southampton and just 3 minutes away from the University. Collegiate Park House is ideal Solent University Accommodation.
The Wellington Arms pub on Park Road is the official British Consulate for the Kingdom of Redonda, a fantasy Kingdom associated with the tiny uninhabited Caribbean island of Redonda.
FAQs: Student Accommodation in Southampton
How much does rent cost for students in Southampton?
Several factors decide the rent of student apartments, including the type of student accommodation you book. The various facilities and amenities provided by the accommodation and the room's configuration all factor into the price for accommodation in Southampton. Private student accommodation in Southampton usually costs between £150 – £270 per week.
How do I pay for my student room in Southampton?
You can make rent payments online using your credit or debit card via your Collegiate Portal account or by bank transfer. Contact your accommodation management team if you'd like to pay by bank transfer.
How much do bills cost as a student in Southampton?
On average, UK students spend £37 per month on bills. However, when you book Collegiate student accommodation in Southampton, all bills are included with your room: Electricity, Gas, Water & Broadband. You also get exclusive access to features such as an on-site laundry room, grab and go breakfast with free hot drinks, common room with table tennis and pool table, private gym, study rooms and an Amazon locker.
What are the best student areas in Southampton?
Southampton has a friendly, buzzing city centre, with West Quay shopping centre, Above Bar Street and the many green spaces (Palmerston Park, East Park, Southampton Common) being some of the most popular student areas. The city centre is perfect for those who want to be in the heart of the action; Solent University is right on the doorstep of Park House making it ideal Solent University accommodation. The University of Southampton is just a short bus ride away. Portswood is also a popular area for students, which is conveniently situated between the city centre and University of Southampton's Highfield Campus, and hosts many restaurants, cafes and bars. Southampton is also home to a year round programme of events, festivals, music, clubbing venues and the home of a Premier League Football team. From Ocean Village to city centre parkland, this lovely maritime city has something for everyone. Check out our Southampton city guides here.
Can I view my student flat in Southampton before booking?
Yes, most accommodation providers including Collegiate will provide tours of the apartments – either via video or in person (government guidelines allowing).
What different types of student accommodation are available?
Our Park House student accommodation in Southampton offers a range of private and all-inclusive studios.
Standard studios include:
Kitchen facilities
Double bed
En-suite facilities
Size range 15m2 to 20m2
Premium and Premium Plus studios include:
Kitchen facilities
Dining area
En-suite facilities
Size range 17m2 to 22m2
Luxury and Luxury Plus studios include:
Kitchen facilities
Dining area
En-suite facilities
Size range 22m2 to 34m2
VIP studios include:
Kitchen facilities
Dining area
En-suite facilities
Size range 29m2 to 36m2
What are the best ways to travel around Southampton?
The port city of Southampton is an accessible city that's easy to get around, whatever your chosen method of transportation, but particularly by foot or by bike.
Walk or cycle
The city is mostly flat, making Southampton a welcoming city for pedestrians and cyclists. You can find plenty of walking routes and maps to download from My Journey Southampton. Here, you can also find details of the public rights of way and walking groups that take place in and around the city. Southampton is also a bike-friendly city with lots of safe cycle routes, bike repairs and servicing facilities, as well as training courses.
E-scooter
Southampton City Council partnered with Voi on a new e-scooter pilot scheme that's ideal for shorter journeys around the city. Voi e-scooters cost £1 to unlock and then 14p per minute to use. Voi also offers 24-hour subscriptions at just £5, and 30-days for £55, which allows you to take an unlimited number of rides at a fixed rate.
Bus
Travelling to and around Southampton by bus is easy with all towns and suburbs connected to the city centre via several major bus operators. One of the best value options for getting around the city is Bluestar that offers unlimited travel from just £3 a day with tap on, tap off contactless payments.
Train
Southampton Central train station is on the mainline to London Waterloo with direct services departing every 30 minutes. There are also direct trains to Winchester, Portsmouth, Brighton, Bournemouth, Poole, Salisbury and Bristol. It's also conveniently a 10 minute walk away from your student accommodation in Southampton.
What is there to do in Southampton?
As a port city, Southampton offers all the joys of city living but with easy access to the water and countryside – so you're never short of things to do!
History buffs
It's a well-known fact that the ill-fated Titanic ship set sail on its maiden voyage from Southampton in 1912, to find out more about the Titanic and the rich maritime history of Southampton, head to SeaCity museum on Havelock Road. Through a range of interactive exhibitions and experiences, you can learn the story of the fascinating lives of the people of the city, and their historic connections with the Titanic and the sea.
Culture lovers
There are so many exciting galleries and museums to explore in Southampton. The Southampton City Art Gallery specialises in modern British art with high-quality exhibitions ranging from painting, sculpture and drawing, to photography and film. The Solent Sky Museum is home to vintage and military aircraft including real-life examples of the iconic Spitfire and flying boats. Or perhaps you'd like to explore the 15th century Tudor House and Gardens for a glimpse into the city's history through Victorian and Edwardian times.
Love to leisure
If you're done exploring, venture down to Ocean Village in Southampton's Princess Alexandra Dock which has been transformed into a mixed-use marina. This modern leisure space is close to the city centre and features a host of bars, shops and restaurants. You'll also find The Harbour Lights Picturehouse cinema screening arthouse and mainstream films in a stunning glass-fronted building. Or, you can spend a relaxing afternoon on a boat trip along the water.
Are there free things to do in Southampton?
What are some interesting facts about Southampton?
Clarence Birdseye invented fish fingers in Southampton in the 1950s.
Southampton is the only city in the UK with a geothermal power station.
Jane Austen wrote Sense and Sensibility while living in the city when she was just 18.
Discover even more interesting facts about Southampton.
Which universities are local to Southampton?
Our student accommodation in Southampton is well placed to offer students at both the University of Southampton and Southampton Solent University amazing accommodation.
u8
University of Southampton is 2.7 miles away from Park House:
Cycle – 16 minutes*
Car – 10 minutes*
Bus – 28 minutes* (UniLink 1A)
Walk – 49 minutes*
Southampton Solent University is 0.2 miles away from Park House and less than a 5 minute walk*.
*Approximately.
Award-winning student accommodation