Exceptional student accommodation in Ipswich city centre
Our student apartments come as self-contained studios and private en-suite rooms in shared apartments. Students also get exclusive access to amazing facilities including a private social hub and stylish common areas. With Collegiate, you'll be staying at some of the best private accommodation in Ipswich.
Ipswich is home to over 10,000 students, offering a rich and diverse cultural life and a thriving entertainment calendar. It benefits from a lively town centre, packed with independent shops, restaurants, pubs, cafes, theatres and cinemas. While the stunning Waterfront area is dotted with a wide variety of bars, bistros and restaurants – all within easy reach of your student apartment in Ipswich.
The historic town of Ipswich is one of the oldest towns in England, and the largest town in the rural county of Suffolk. You're perfectly located to be the best of both worlds, a picturesque landscape of bustling towns, beautiful green spaces, over 60 miles of stunning coastline with world-famous beaches, and all within easy reach of London.
Our private student accommodation is ideal for studying at the University of Suffolk as it's just a short walk away from the Ipswich campus. Collegiate offers a range of room types from student studios to your own bedroom in a shared flat. Whatever you decide on, you'll always benefit from en-suite facilities, a private study space and a kitchen area. With all bills and Wi-Fi included in your rent, there's no need to worry about extra costs, so you can focus on enjoying your time in Ipswich.
Our Ipswich Accommodation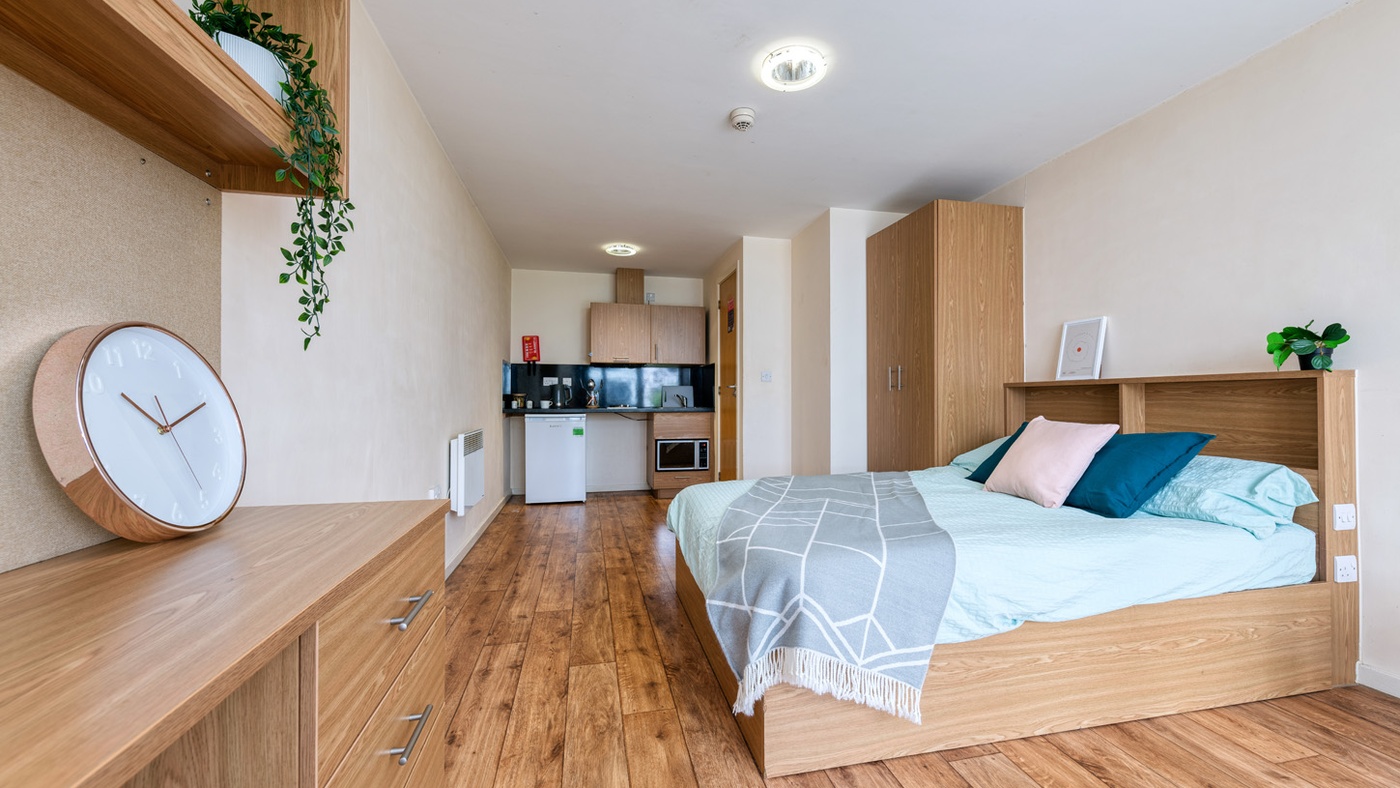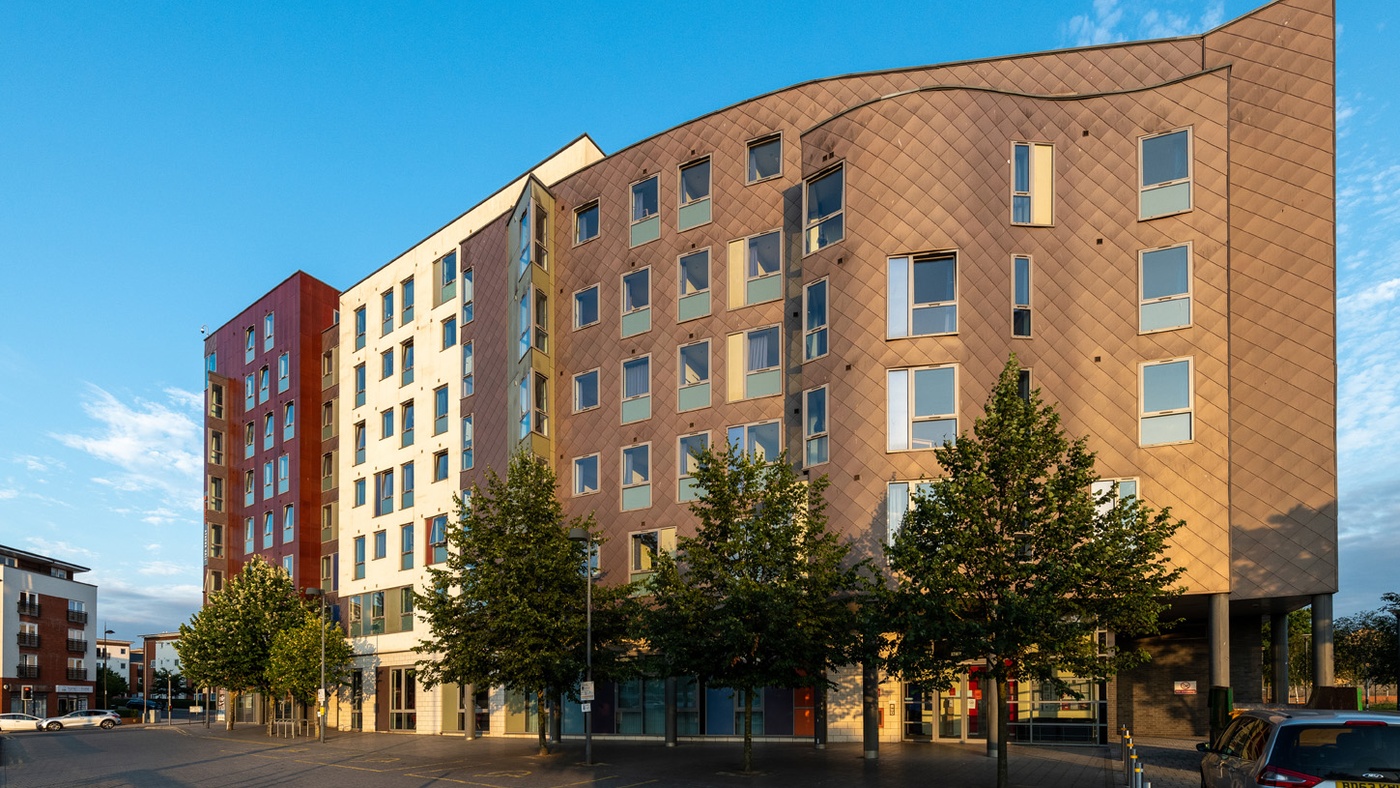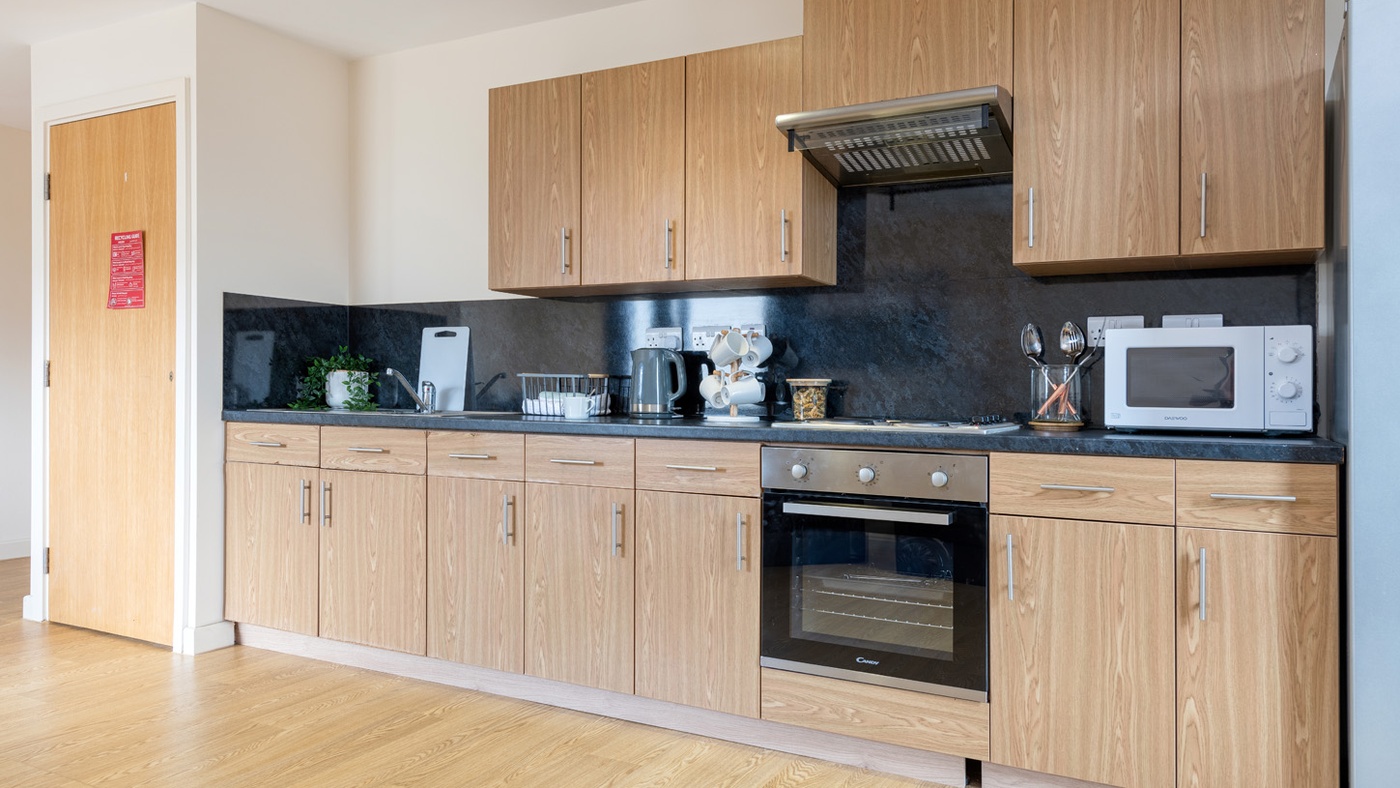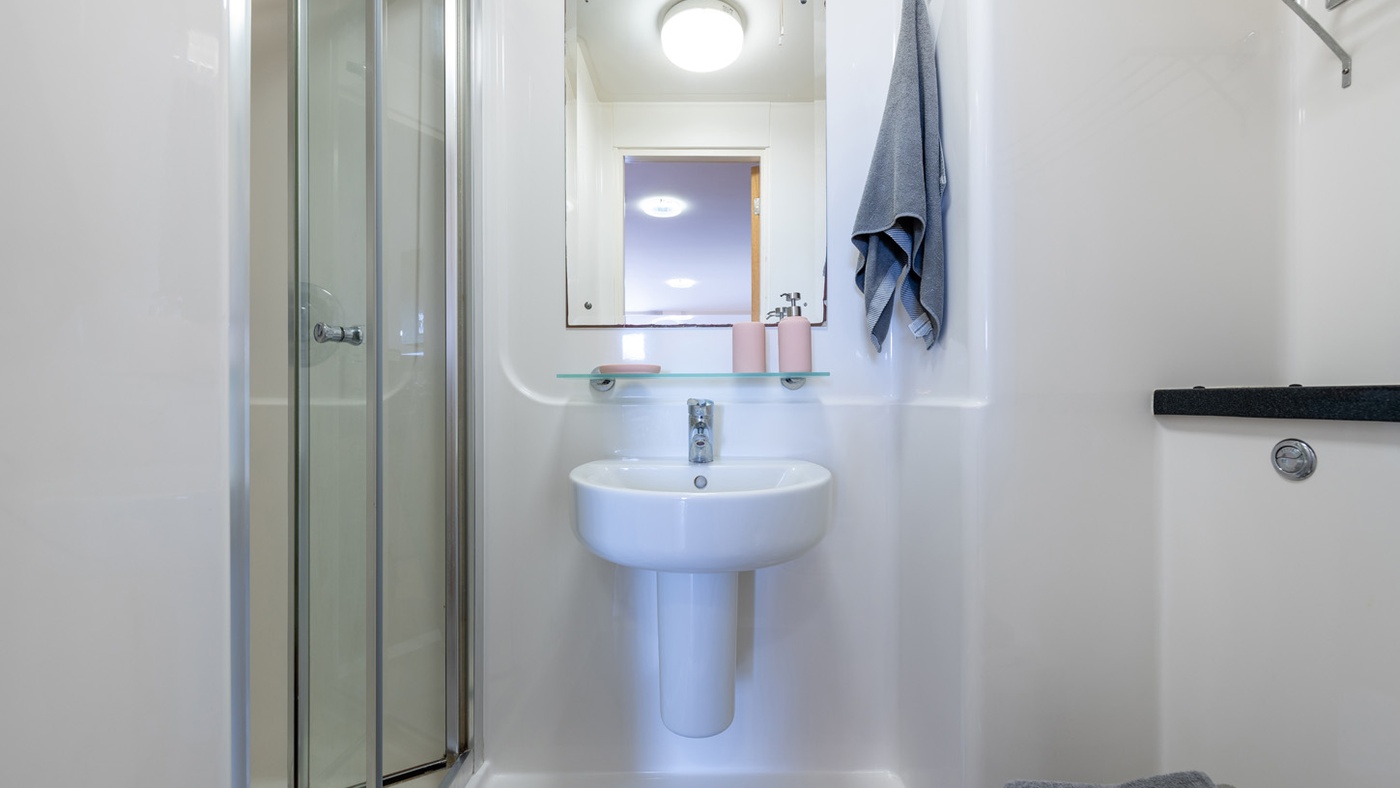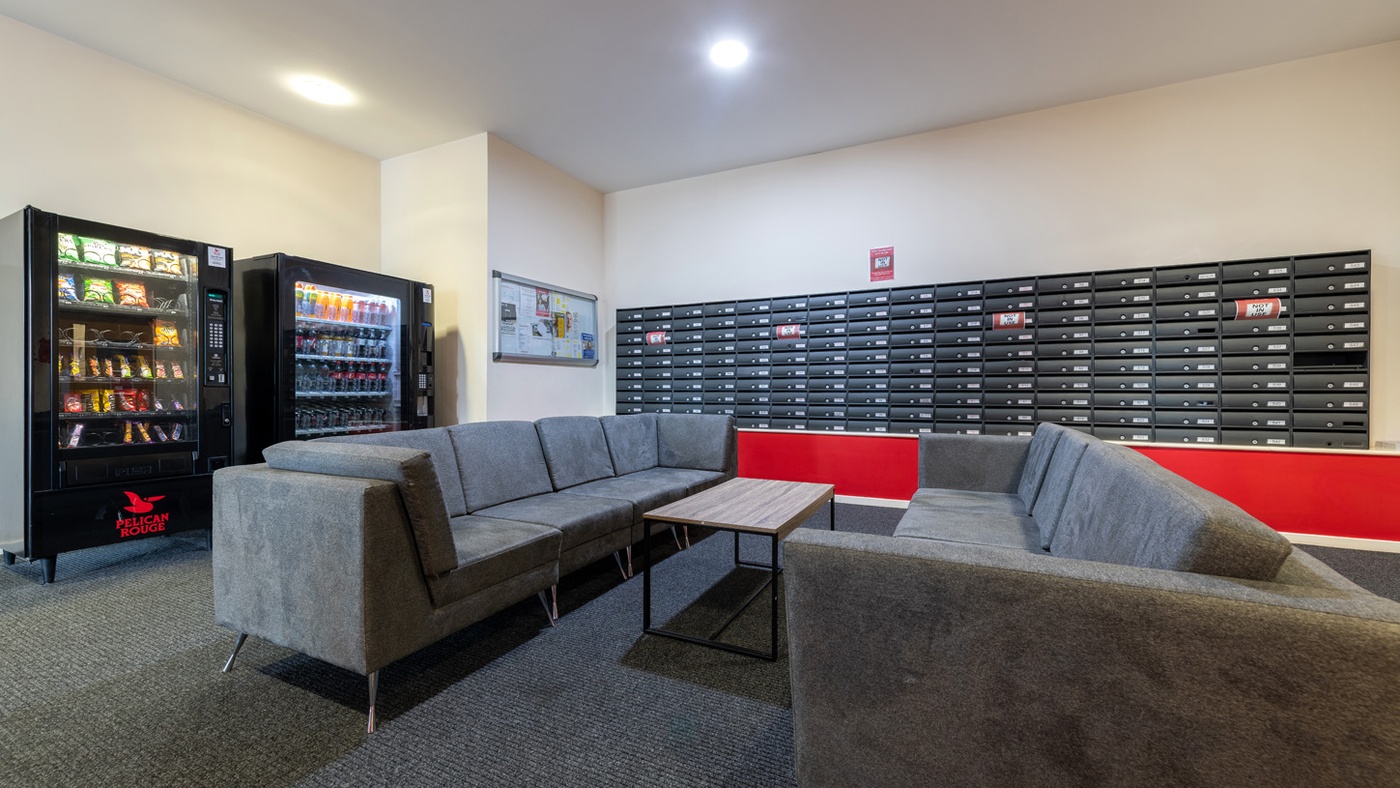 Athena Hall
Athena Hall is located on the stunning Ipswich Waterfront alongside the main campus. Local shops and amenities are close by and the town centre is just a ten-minute walk away. From the well-designed and comfortable en-suite apartments or studio rooms to the entertaining social spaces, you will find everything you need and even more to experience the best moments of your study time.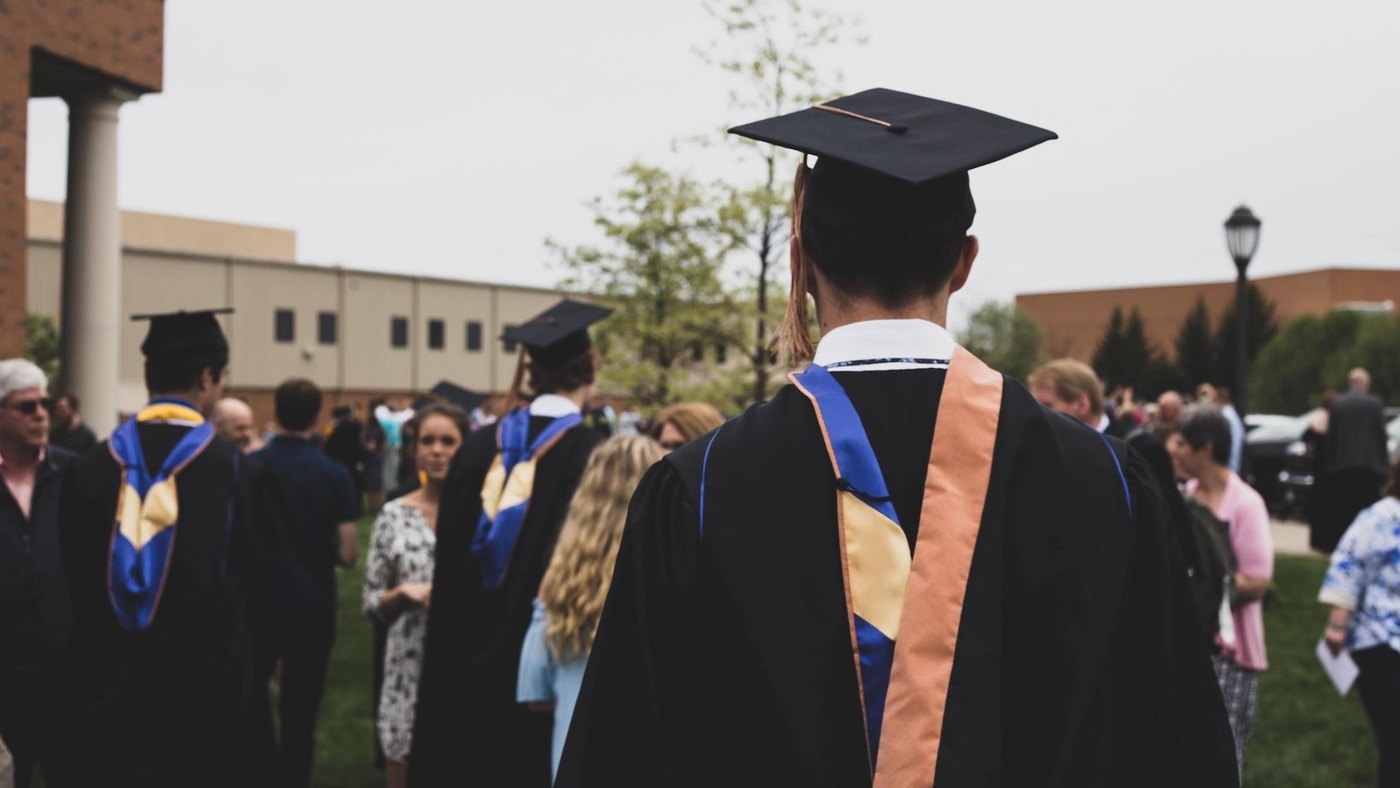 Suffolk University Accommodation
The University of Suffolk's main campus is located in Ipswich. It is is one of the UK's youngest universities; a transformational university, absorbing the best of UK university traditions and aligning them with a twenty first century audience and a modern world of employment and entrepreneurship. Collegiate's Suffolk uni accommodation, Athena Hall, is in the centre of Ipswich and is just a 3 minute walk from the University's main building
Explore our Suffolk University accommodation in Ipswich:
Modern and spacious student apartments, perfect for studying and relaxing
Close to the town centre and the University of Suffolk's main campus
High speed broadband and Wi-Fi to help with your studies at The University of Suffolk
All bills included and 24/7 building security
FAQs: Student Accommodation in Ipswich
How much does rent cost for students in Ipswich?
Several factors decide the rent of student residences, including the type of student accommodation you book. The various facilities and amenities provided by the accommodation and the room's configuration all factor into the price. Private student accommodation in Ipswich usually costs between £132.20 – £179.76 per week.
How do I pay for my student room in Ipswich?
You can make rent payments online using your credit or debit card via your Collegiate Portal account or by bank transfer. Contact your accommodation management team if you'd like to pay by bank transfer.
How much money will I spend on bills as a student in Ipswich?
On average, UK students spend £37 per month on bills. However, when you book Collegiate student accommodation in Ipswich, all bills are included with your room: Electricity, Gas, Water & Broadband. You also get exclusive access to features such as an on-site laundry room, common room with ping pong table and an Amazon locker.
What are the best student areas in Ipswich?
The Town Centre (with its shops, bars and clubs), Waterfront area and large recreational parks (Christchurch Park and Holy Wells Park) are some of the most popular student areas in Ipswich. Collegiate's student accommodation is just a stone's throw away from the University of Suffolk and is situated in the vibrant Waterfront area (with lively restaurants, cafes and bars perched on the water's edge) and just a short walk away from the town centre.
Can I view my student flat in Ipswich before booking?
Yes, most accommodation providers including Collegiate will provide tours of the apartments – either via video or in person (government guidelines allowing).
What different types of student accommodation are available?
You'll find our student accommodation in Ipswich, Athena Hall, on the Neptune Marina Quayside and just a two-minute walk from University of Suffolk. Take your pick of private rooms in shared apartments or a smart private studio and enjoy a stylish common area to get to know your fellow residents.
Bronze, Silver and Gold en-suite bedrooms in shared apartments include:
> Single bed
> Wardrobe
> Private en-suite
> Study desk and chair
> Shared kitchen space
Self-contained private studios include:
> Double bed
> Private kitchen
> En-suite facilities
> Study desk and chair
> Ample storage
What are the best ways to travel around Ipswich?
Getting around Ipswich is easy thanks to its delightfully compact size and easy-to-follow cycle and walking paths.
Walk or cycle
Getting on your bike or taking a walk are some of the best ways to see and explore Ipswich. The Ipswich Cycle Map shows the on-road and off-road cycle routes you can take in and around the town and where you'll find storage facilities. Our student accommodation in Ipswich also offers secure bike storage on-site if you're planning on bringing your own bike. You can also explore some dedicated walking routes to help you get around the town and explore local sights and landmarks.
The bus
There are plenty of bus services as well as a Park & Ride in the town that can get you in and around Ipswich or by using the Park & Ride if you're travelling from further afield. The nearest bus stop from our student accommodation in Ipswich is just a two minute walk away on John Street for Ipswich Bus.
The train
Ipswich railway station is just a 20-minute walk away from Athena Hall. It's a well connected service with regular Greater Anglia trains to cities such as Norwich in just over 40 minutes, Cambridge in around 1 hour 20 minutes and you can get to London Liverpool Street in just over an hour and for as little as £10.
What is there to do in Ipswich?
Whatever kind of day you're looking for, there's something for everyone in the historic town of Ipswich to enjoy.
Foodies
It will come as no surprise since the town is home to the beautiful Neptune Marina Quayside, that you've got a great choice of outdoor dining places in Ipswich. Not to mention you're spoiled for choice when it comes to finding the best bottomless brunch in Ipswich. Whether you're looking for a well-known, trusty high street chain or a lovely local indie cafe, there's a spot
Culture lovers
Ipswich Museum is home to the Victorian Natural History Gallery, where you can see a host of world animals including gorillas, lions and even a rare subspecies of giraffe. Step back 70 million years in the Geology Gallery or follow The Ipswich Story to see how the area has changed since the Stone Age – the exhibitions change regularly so you can always explore something new. The Ipswich Art Gallery offers up exciting exhibitions and displays of collections by international artists as well as touring shows and displays from local artists.
Sightseers
One of the best things about Ipswich is having the best of a bustling town centre, but also plenty of parks, green spaces and countryside pretty much on your doorstep. Holywells Park is just 10 minutes away from our student accommodation in Ipswich and offers stunning scenery as well as wildlife, a visitor centre and a cafe. There's also lots of architectural gems in Ipswich including the town hall, corn exchange building and Christchurch Mansion.
Are there free things to do in Ipswich?
There are a lot of fun and free things to do in Ipswich. The town's galleries and museums including Ipswich Museum, Ancient House and Christchurch Mansion all offer free entry for you to explore art and local history in Ipswich. All the parks and green spaces in Ipswich are free to visit and make perfect picnic spots on sunny afternoons. Ipswich Market is also well worth a visit for lots of different stands, and it's also outside the historic town hall and corn exchange buildings.
What are some interesting facts about Ipswich?
There are lots of fun facts about Ipswich including:
> The Ipswich Arts Festival, known as 'Ip-art' or "Ipswich Entertains", has been the town's annual summer arts festival since 2003 and had huge performances from singers including local celebrity, Ed Sheeran.
> Other famous faces from Ipswich include The I.T. Crowd's Richard Ayoade and Hunger Games actor Sam Claflin.
> Nearby Lavenham is often revered as England's Best-Kept Medieval Village, but Harry Potter fans might recognise it as Godric's Hollow from The Deathly Hallows Part 1 & Part 2.
Which universities are local to Ipswich?
With our student accommodation in Ipswich, you'll be well placed for University of Suffolk which is just a 4 minute* walk away (0.2 miles) from Athena Hall.
*Approximately.
Award-winning student accommodation