Exceptional student accommodation in Ipswich city centre
Our student apartments come as self-contained studios and private en-suite rooms in shared apartments. Students also get exclusive access to amazing facilities including a private social hub and stylish common areas. With Collegiate, you'll be staying at some of the best private accommodation in Ipswich.
Ipswich is home to over 10,000 students, offering a rich and diverse cultural life and a thriving entertainment calendar. It benefits from a lively town centre, packed with independent shops, restaurants, pubs, cafes, theatres and cinemas. While the stunning Waterfront area is dotted with a wide variety of bars, bistros and restaurants – all within easy reach of your student apartment in Ipswich.
The historic town of Ipswich is one of the oldest towns in England, and the largest town in the rural county of Suffolk. You're perfectly located to be the best of both worlds, a picturesque landscape of bustling towns, beautiful green spaces, over 60 miles of stunning coastline with world-famous beaches, and all within easy reach of London.
Our private student accommodation is ideal for studying at the University of Suffolk as it's just a short walk away from the Ipswich campus. Collegiate offers a range of room types from student studios to your own bedroom in a shared flat. Whatever you decide on, you'll always benefit from en-suite facilities, a private study space and a kitchen area. With all bills and Wi-Fi included in your rent, there's no need to worry about extra costs, so you can focus on enjoying your time in Ipswich.
Our Ipswich Accommodation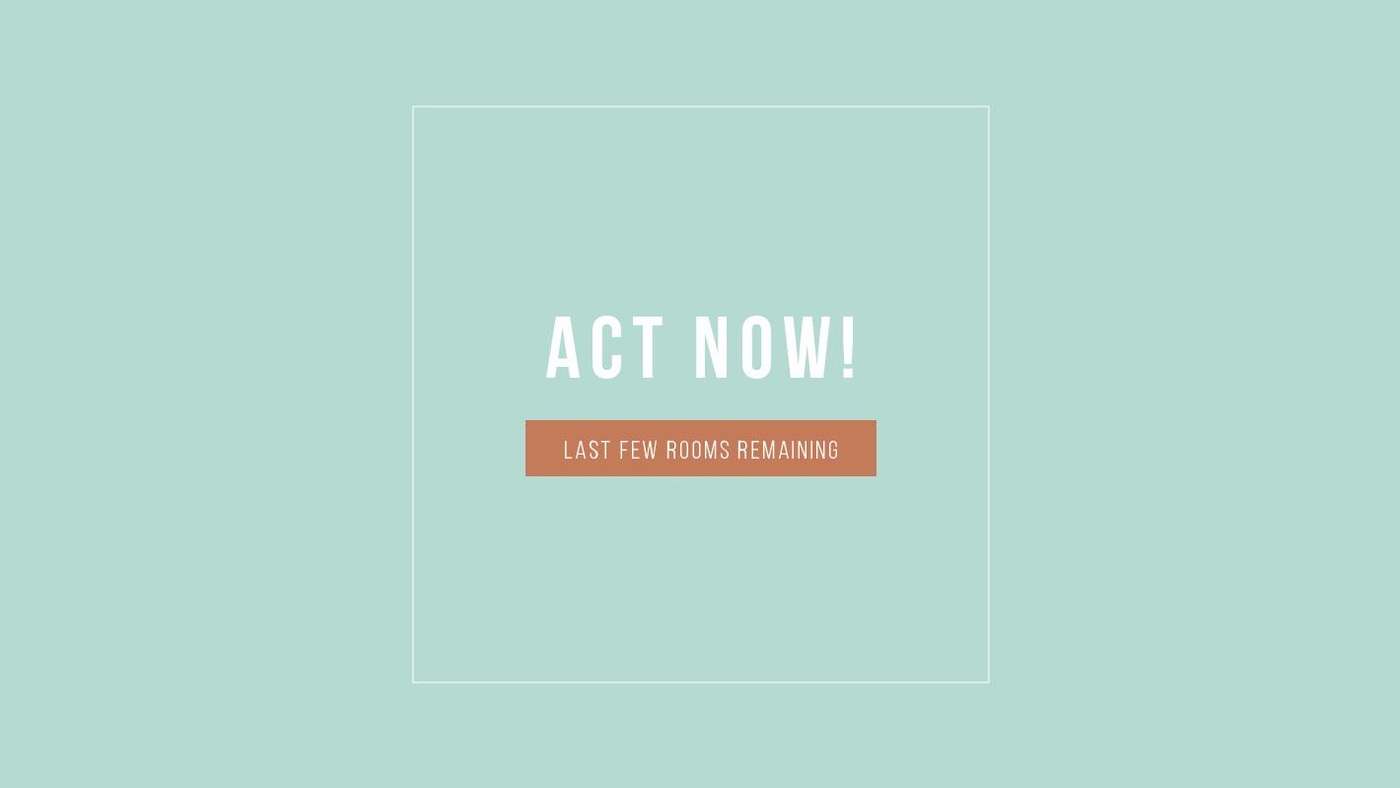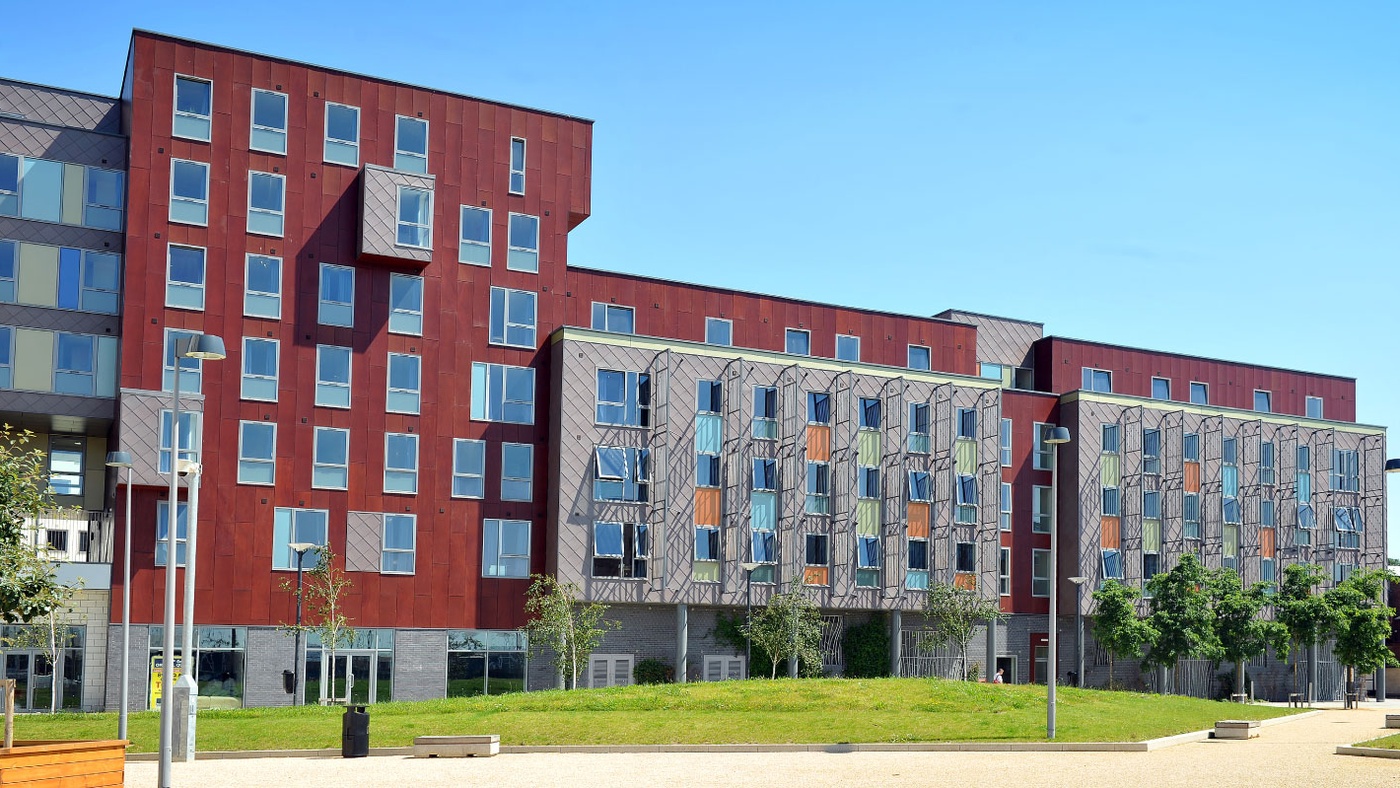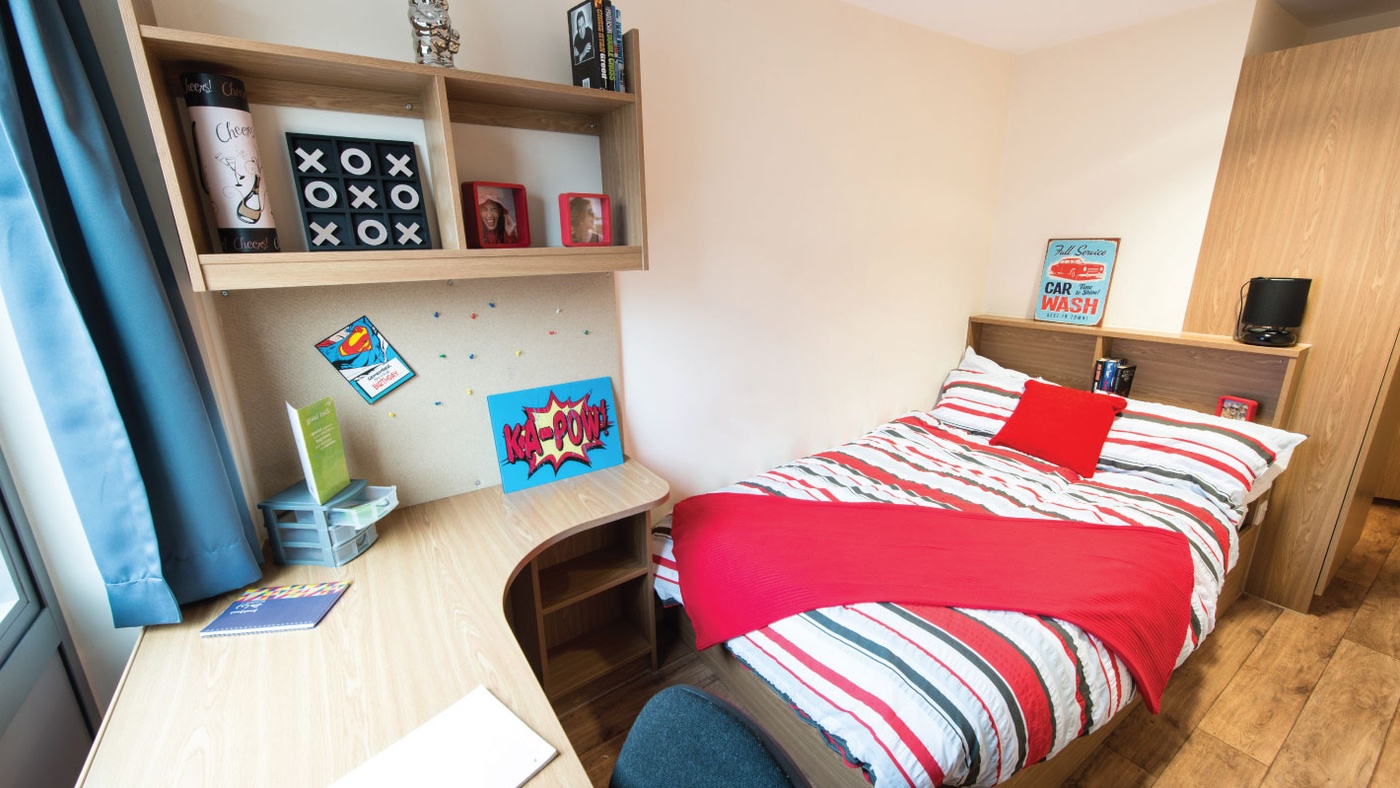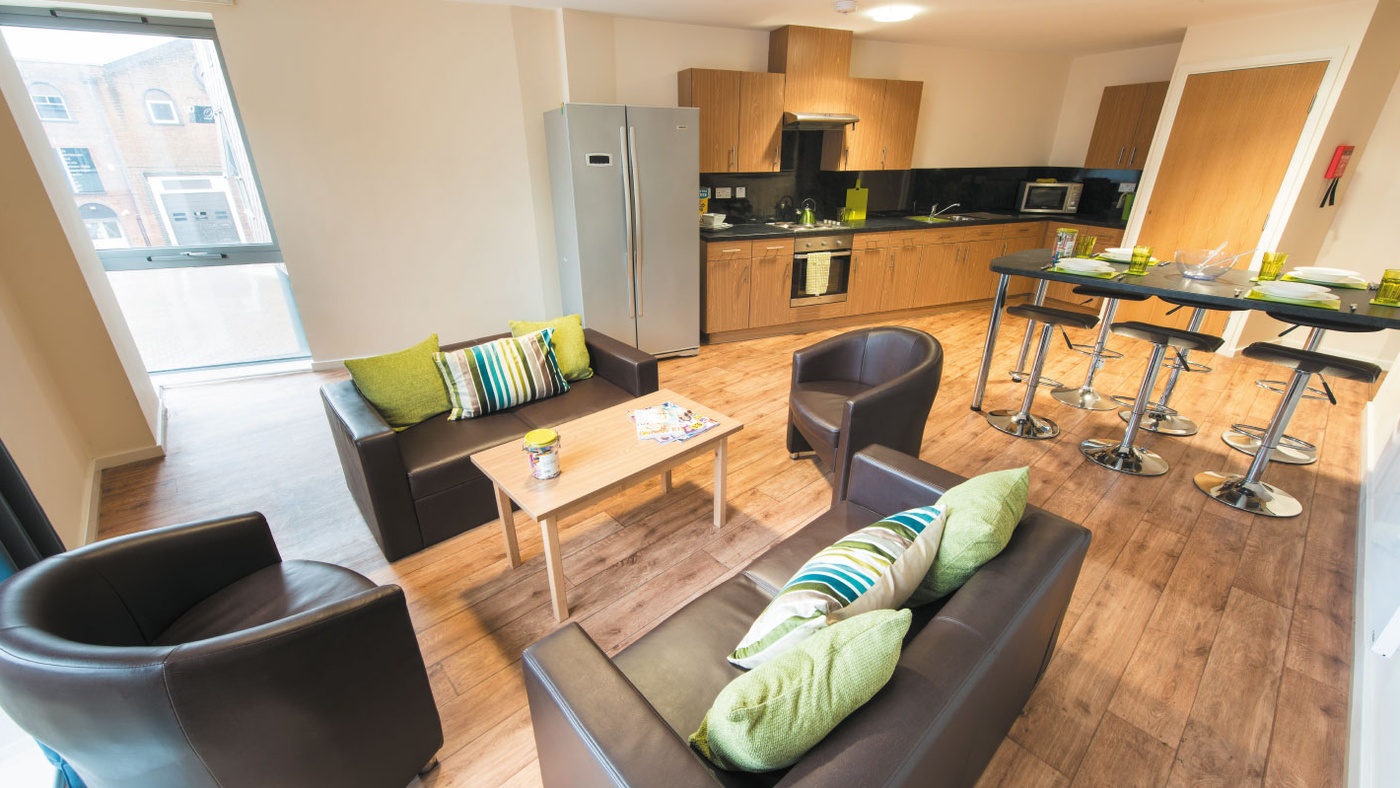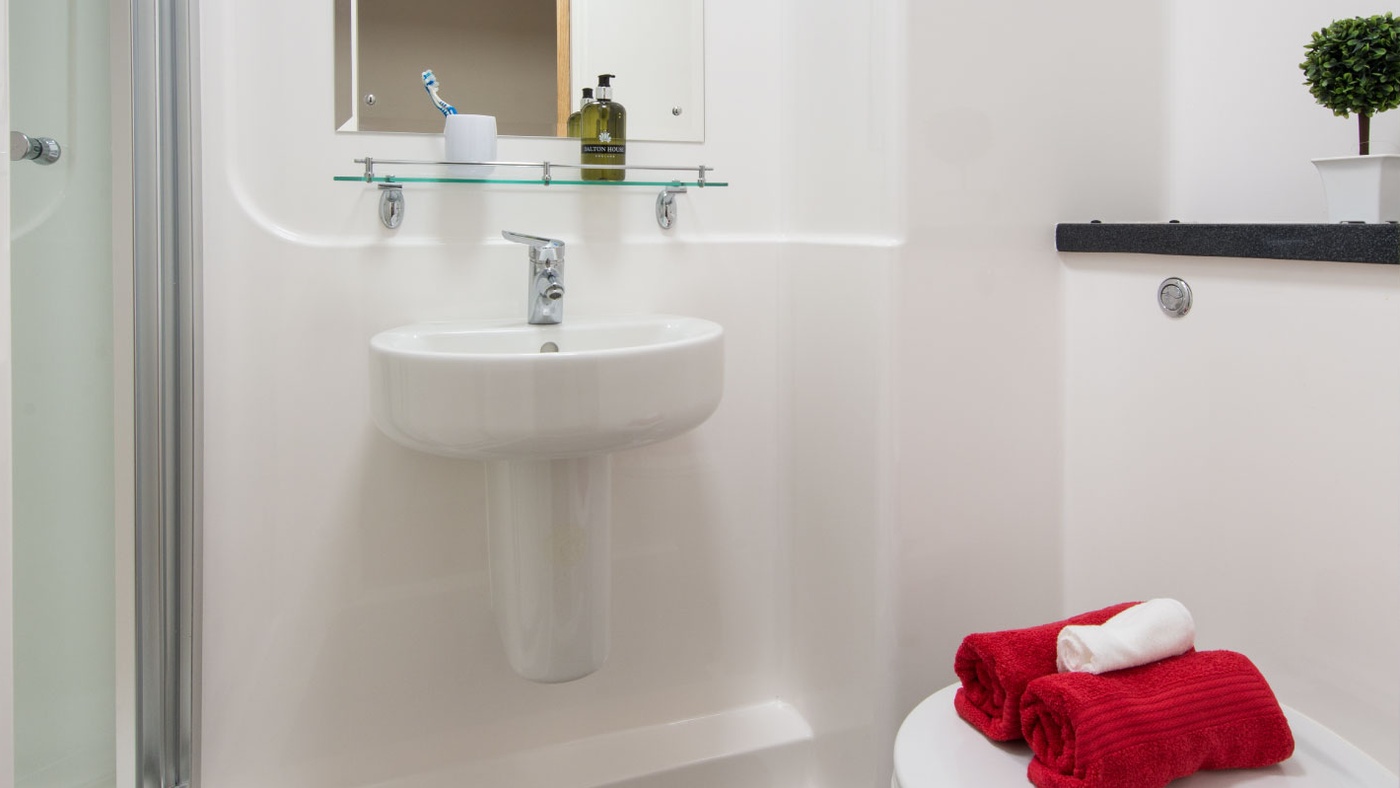 Athena Hall
Athena Hall is located on the stunning Ipswich Waterfront alongside the main campus. Local shops and amenities are close by and the town centre is just a ten-minute walk away. From the well-designed and comfortable en-suite apartments or studio rooms to the entertaining social spaces, you will find everything you need and even more to experience the best moments of your study time.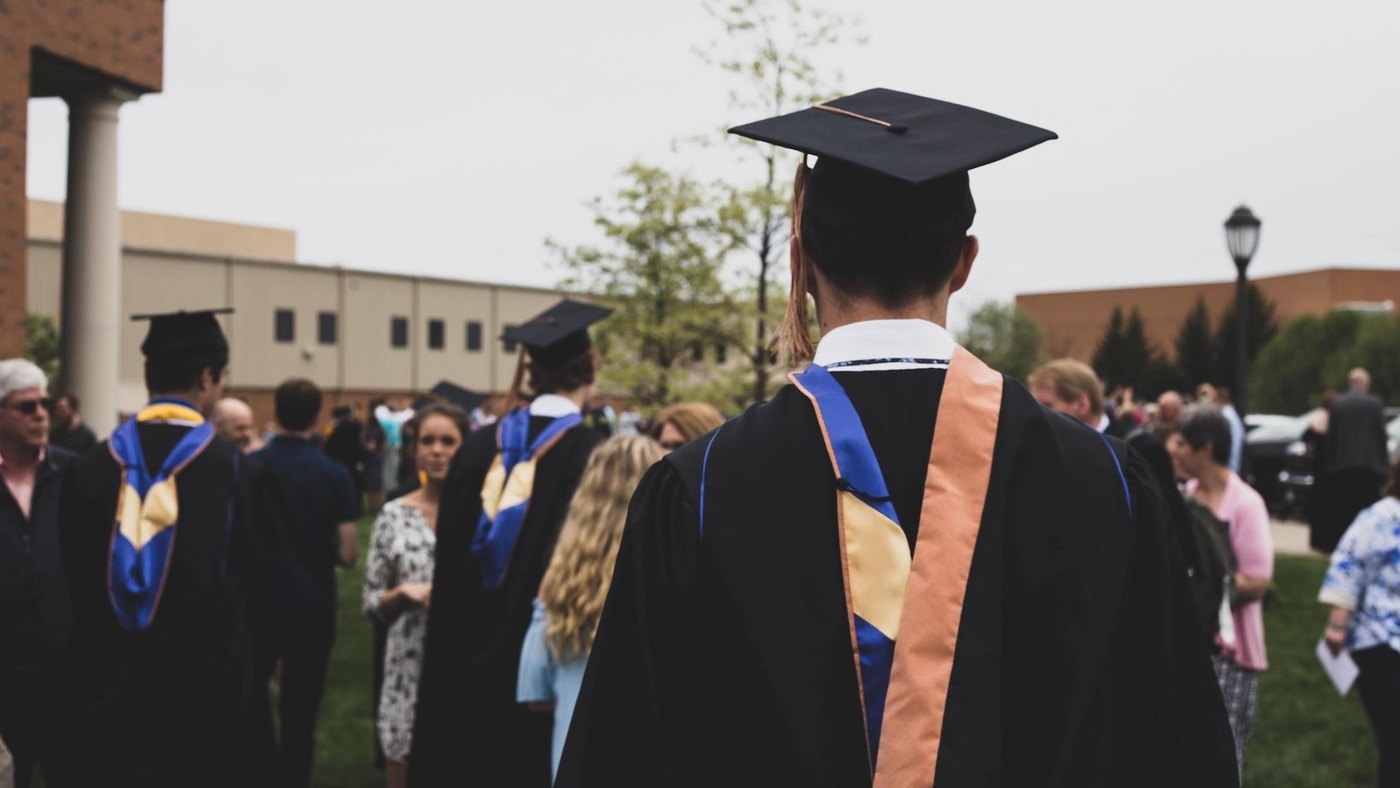 University of Suffolk Student Accommodation
The University of Suffolk's main campus is located in Ipswich. It is is one of the UK's youngest universities; a transformational university, absorbing the best of UK university traditions and aligning them with a twenty first century audience and a modern world of employment and entrepreneurship.
Explore our student accommodation in Ipswich:
Modern and spacious student apartments, perfect for studying and relaxing
Close to the town centre and the University of Suffolk's main campus
FAQs: Student Accommodation in Ipswich
How much does rent cost for students in Ipswich?
Several factors decide the rent of student residences, including the type of student accommodation you book. The various facilities and amenities provided by the accommodation and the room's configuration all factor into the price. Private student accommodation in Ipswich usually costs between £132.20 – £179.76 per week.
How do I pay for my student room in Ipswich?
You can make rent payments online using your credit or debit card via your Collegiate Portal account or by bank transfer. Contact your accommodation management team if you'd like to pay by bank transfer.
How much money will I spend on bills as a student in Ipswich?
On average, UK students spend £37 per month on bills. However, when you book Collegiate student accommodation in Ipswich, all bills are included with your room: Electricity, Gas, Water & Broadband. You also get exclusive access to features such as an on-site laundry room, common room with ping pong table and an Amazon locker.
What are the best student areas in Ipswich?
The Town Centre (with its shops, bars and clubs), Waterfront area and large recreational parks (Christchurch Park and Holy Wells Park) are some of the most popular student areas in Ipswich. Collegiate's student accommodation is just a stone's throw away from the University of Suffolk and is situated in the vibrant Waterfront area (with lively restaurants, cafes and bars perched on the water's edge) and just a short walk away from the town centre.
Can I view my student flat in Ipswich before booking?
Yes, most accommodation providers including Collegiate will provide tours of the apartments – either via video or in person (government guidelines allowing).
Award-winning student accommodation