Exceptional student accommodation in Sheffield city centre
Our student flats come as self-contained private and shared studios. Students also get exclusive access to amazing facilities including a private club lounge, beautiful common areas and stylish study spaces. With Collegiate, you'll be staying at some of the best student apartments in Sheffield.
The second-largest city in Yorkshire is home to over 60,000 students across two universities. With a rich industrial history, Sheffield has become one of the most modern and diverse cities in the north, and a firm favourite for international students. In our private student accommodation, you're perfectly placed for the wide range of bars, restaurants, galleries and shops the city has to offer. 
When you're ready for a study break you're spoilt for choice for activities, but if you prefer something a little more serene then you can also explore Sheffield's beautiful parks and green spaces. While there's no end of activities in the city, you're also near the stunning Peak District where you can enjoy a peaceful hike, mountain biking, abseiling and so much more.
Our student flats are ideal for studying at the University of Sheffield or Sheffield Hallam University. Collegiate offers a range of shared and private student studios all designed to suit your lifestyle and budget. Whatever you decide on, you'll always benefit from en-suite facilities, a private study space and a kitchen area. With all bills and Wi-Fi included in your rent, there's no need to worry about extra costs, so you can focus on enjoying your time in Sheffield.
Our Sheffield Accommodation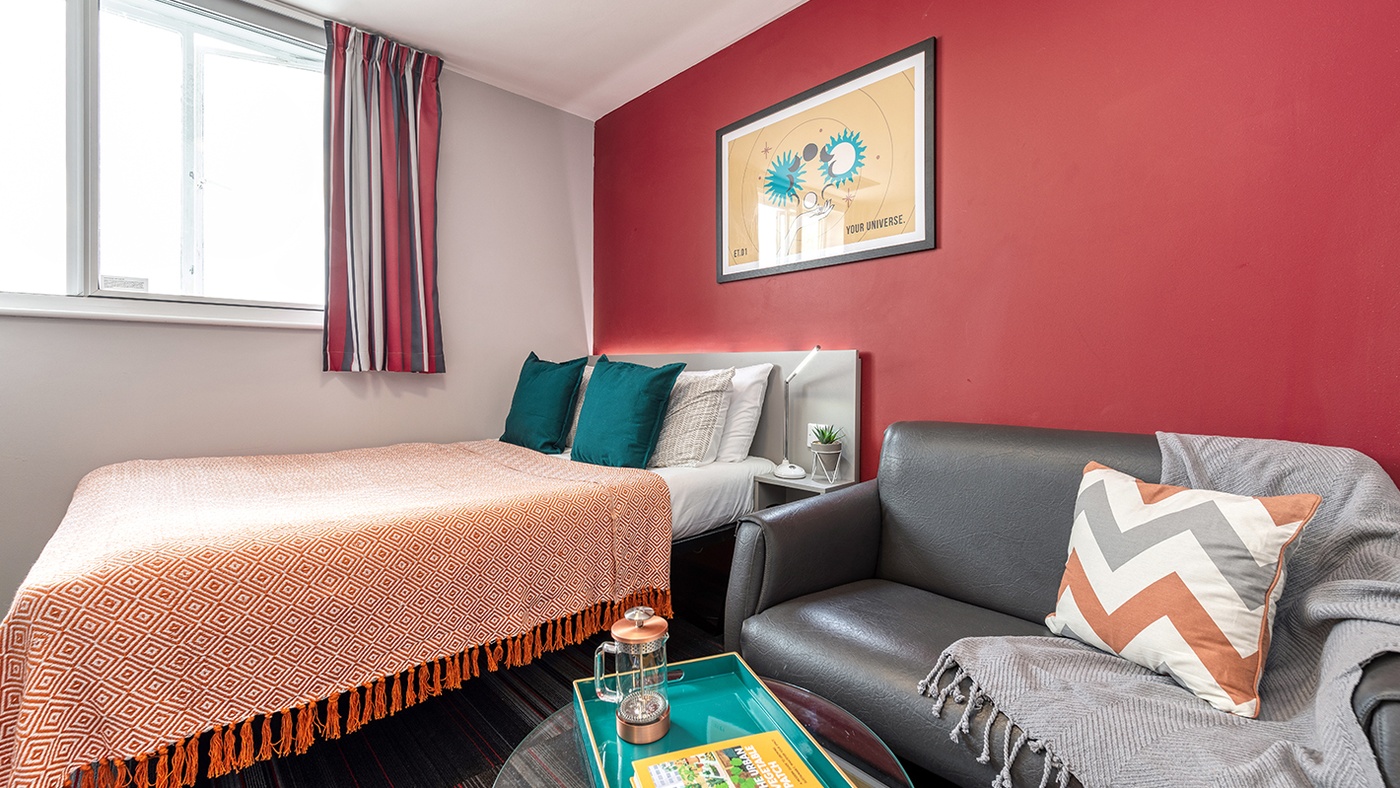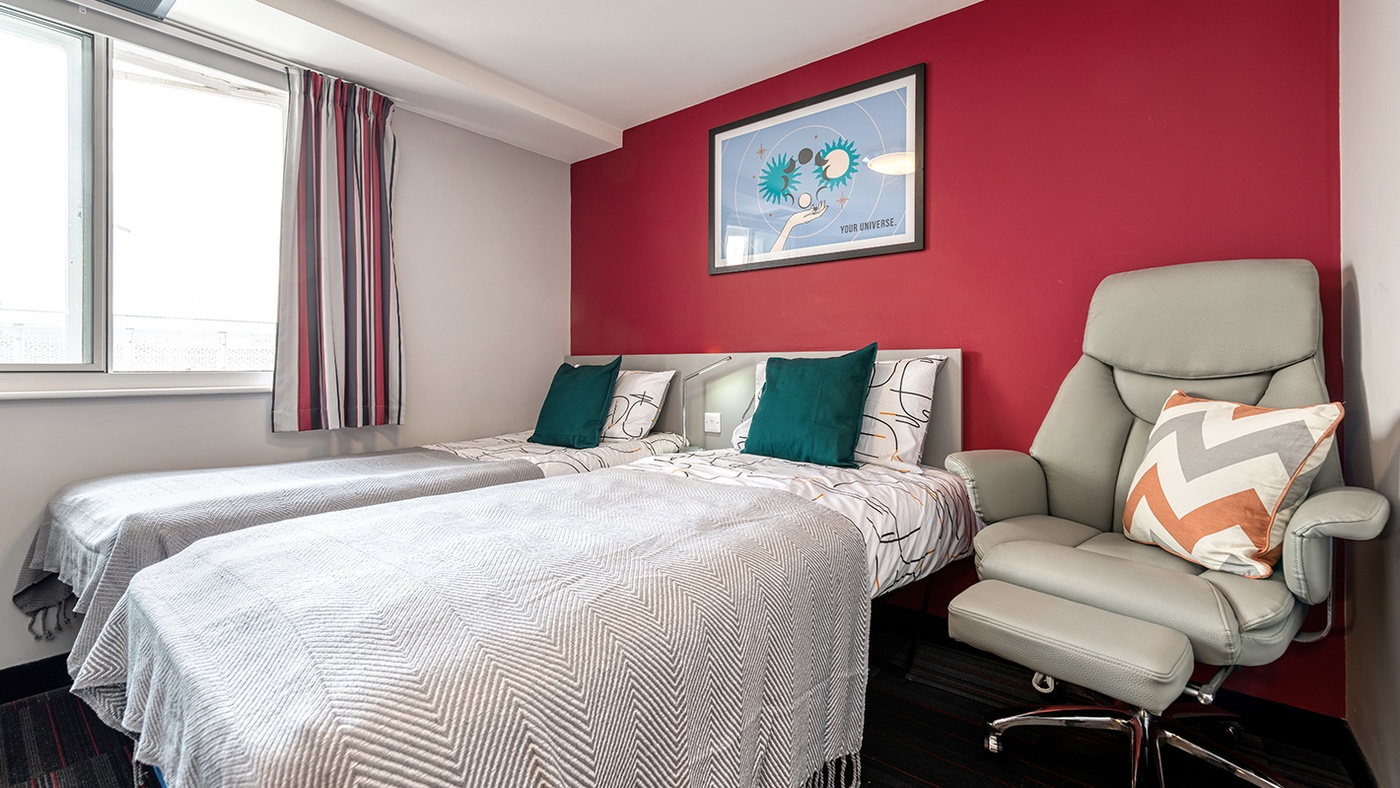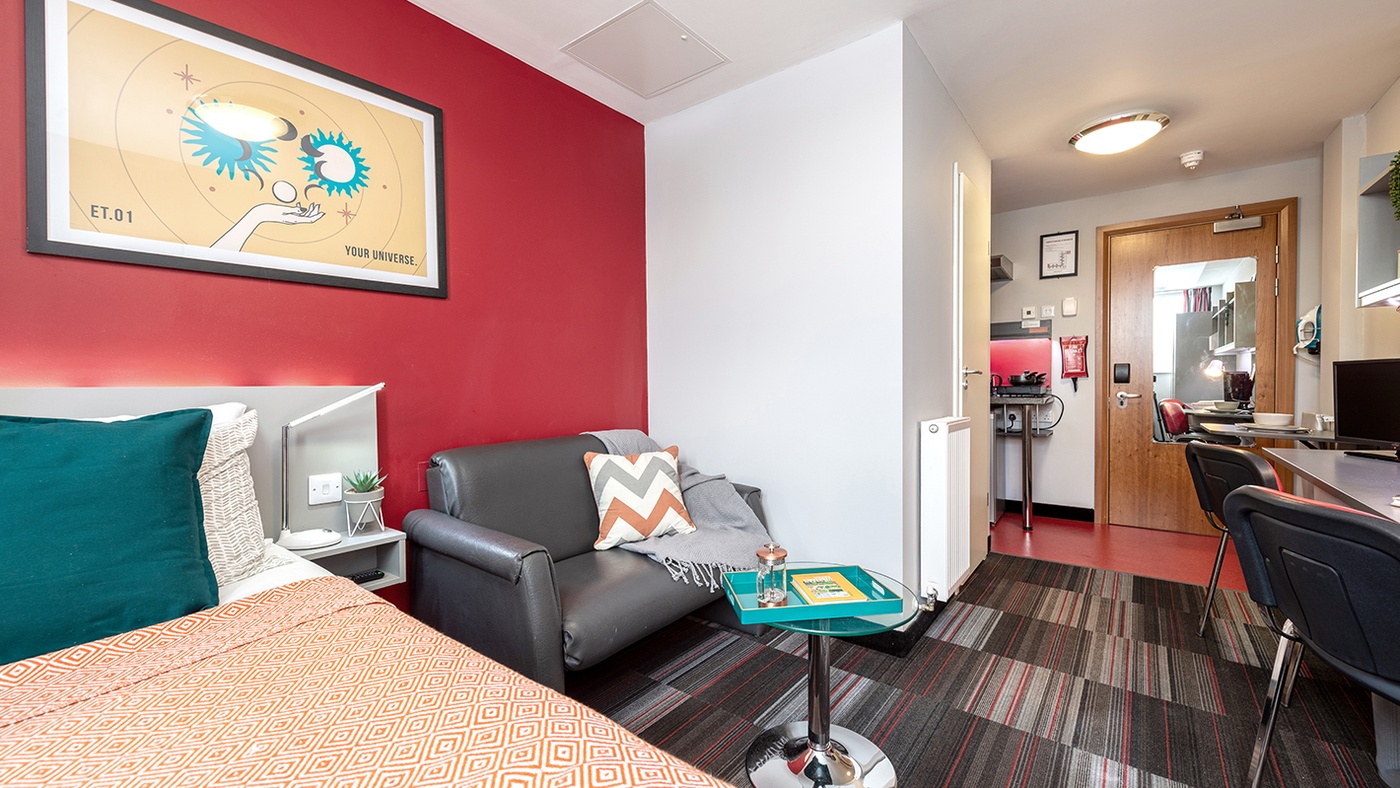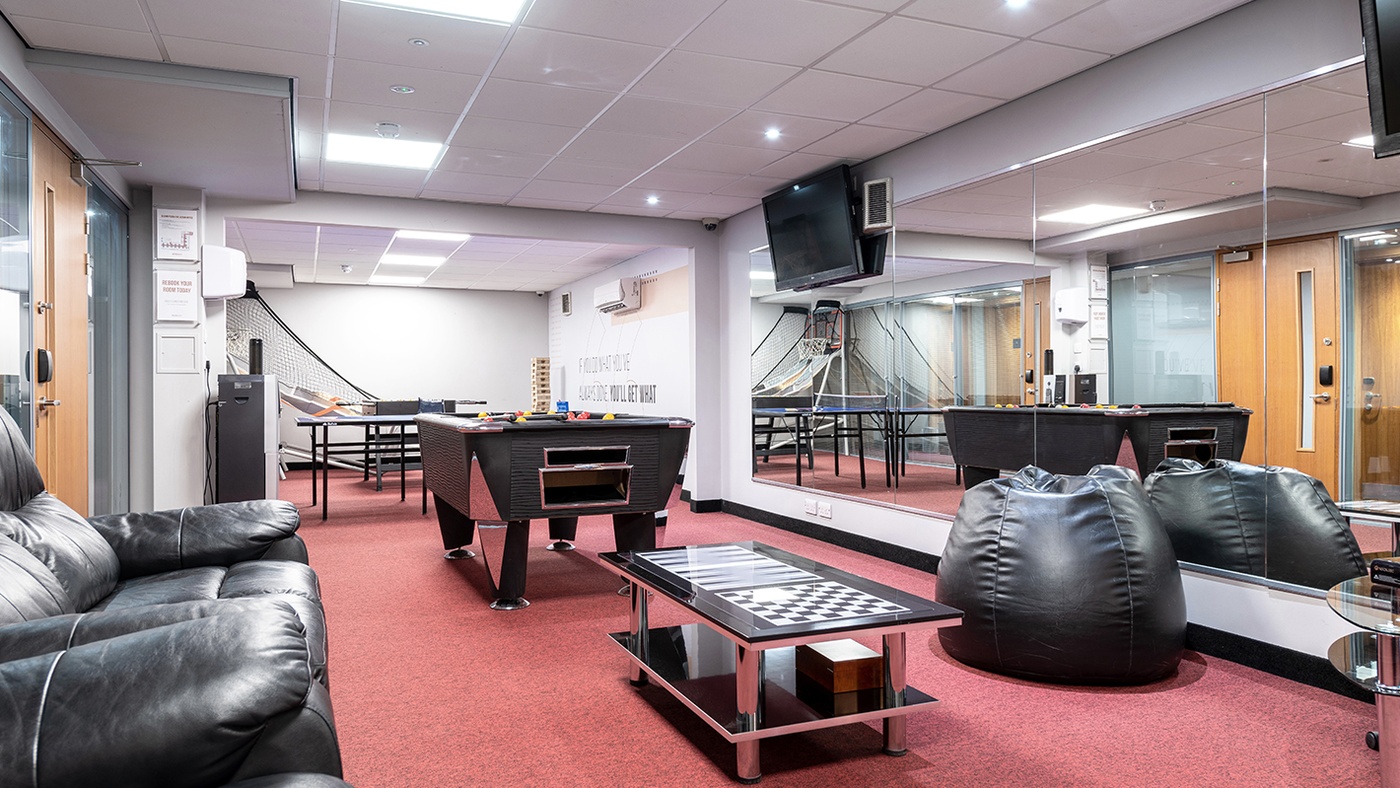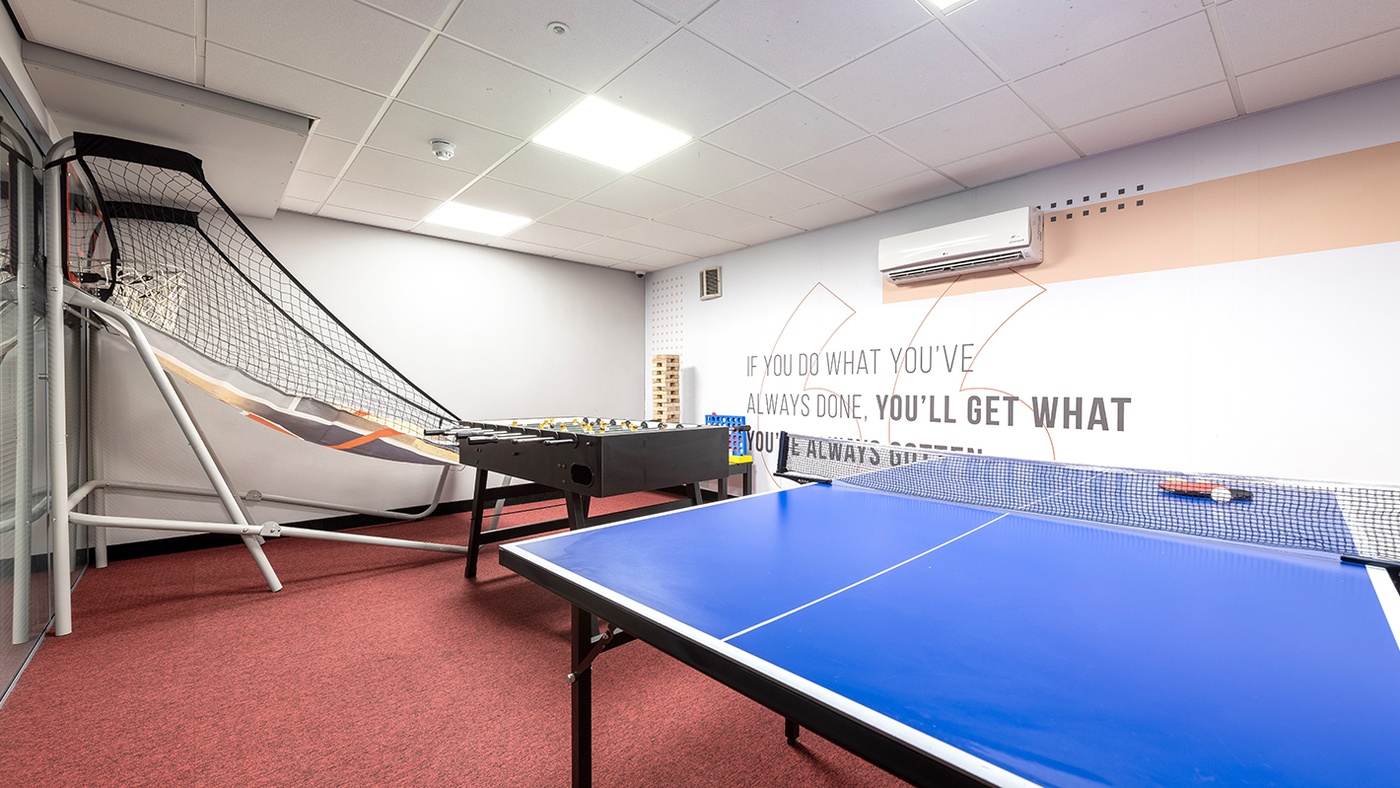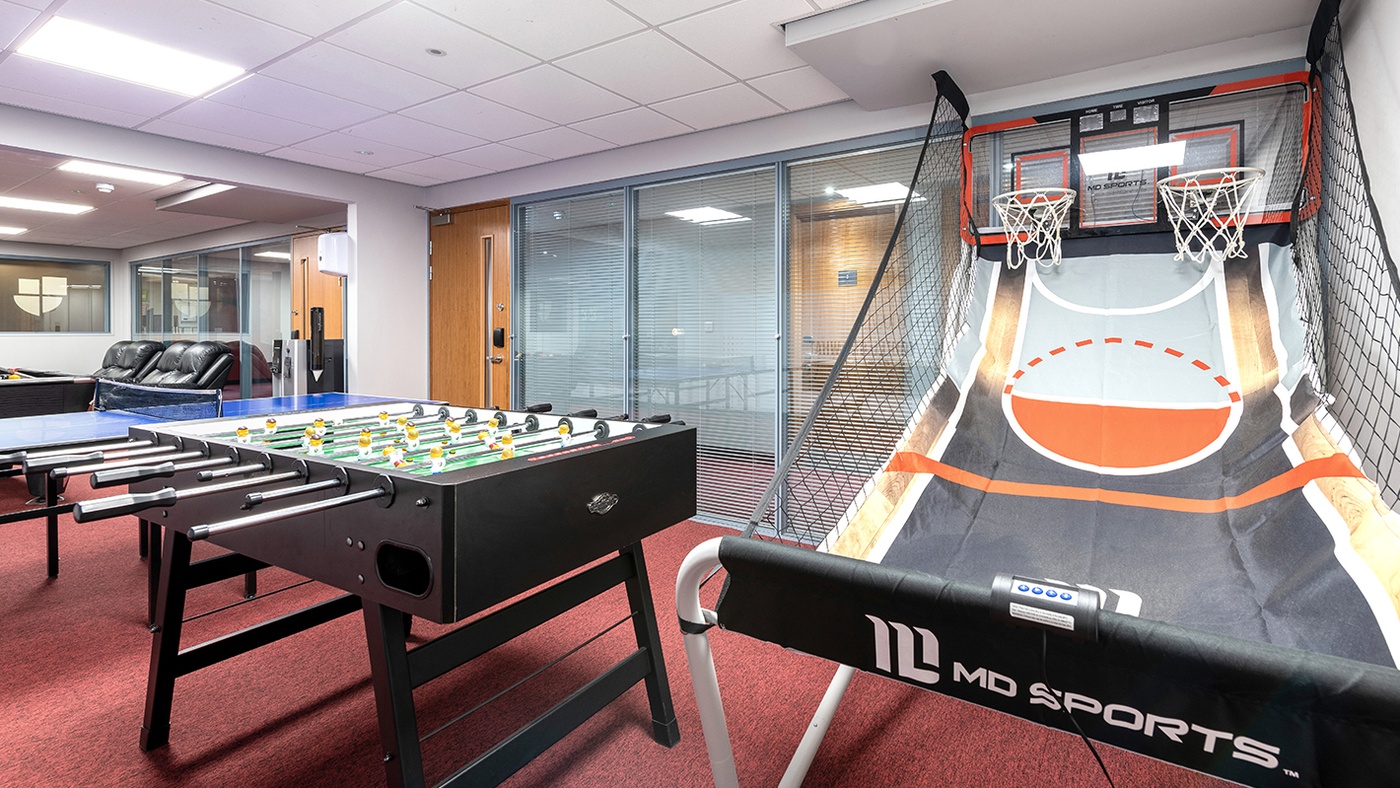 The Moor
The Moor by Universe.City is ideally located on the doorstep of Sheffield's main shopping street and the popular 'Moor Market'. With great transport links and within walking distance to both University of Sheffield and Sheffield Hallam University, this is student living at its finest.
Residents at The Moor will also be spoilt for choice with over 100 rooms to choose from, including shared apartments to live with friends. Whatever your choice, all of our rooms are designed and packed with everything you need – and things you didn't realise you needed. With all-inclusive rents and access to great features, you're sure to enjoy your University years in style at The Moor.
Book a room and receive £250 cashback! Use code TMO-CB-250 when booking.
Book with peace of mind
Easy. Flexible. Safe.
Safety guaranteed
Your wellbeing is at the forefront of our mind. We have put new cleaning routines, sanitising facilities and distancing measures in place to make sure you get the best and safest living experience possible.
Create moments
We want you to have the very best University years that is why we have ensured a calendar that is packed with fun social events both virtually online and off-site. But that's not all, as living with Collegiate you can make new friends, create memorable moments and be a part of a great community.
All-inclusive rents
No more worrying about extra bills and admin costs. Living at Collegiate means we take all of the hassle away from you so you can enjoy your time creating memories.
Universities in Sheffield
There are collectively over 60,000 students in Sheffield – so wherever you go, you're guaranteed to make friends!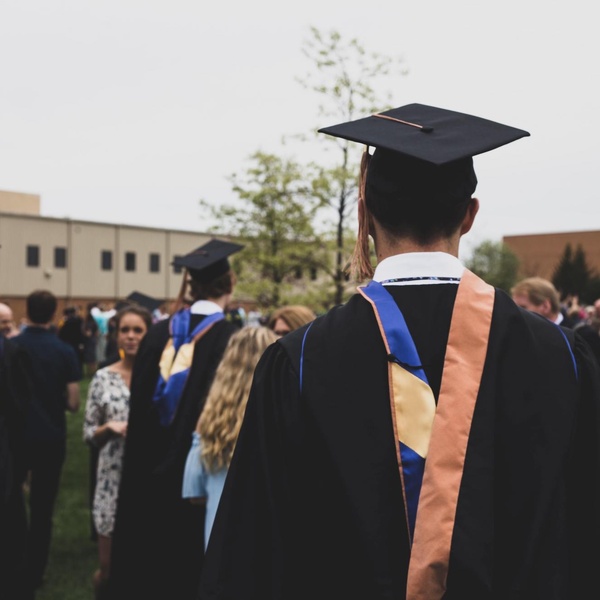 The University of Sheffield Student Accommodation
The University of Sheffield is in the top 100 universities in the world, and one of the original red brick universities. It has an impressive alumni that includes Dame Jessica Ennis-Hill, Eddy Izzard, and Hilary Mantel. The university is known for its buzzing night life and lively student union.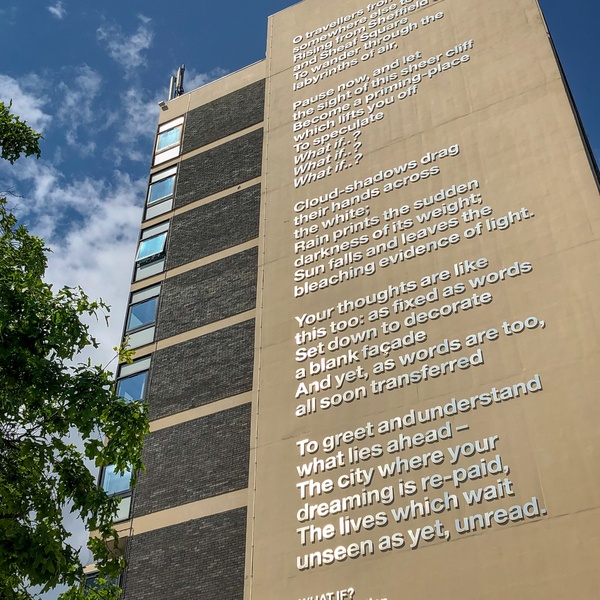 Sheffield Hallam University Student Accommodation
Sheffield Hallam University is one of the largest universities in the UK, and was named the University of the Year for teaching by the Sunday Times Good University Guide for 2020. Its past attendants include Wallace and Gromit creator Nick Park and Dame Kelly Holmes.
Sheffield is known as a 'green city,' as it has the highest ratio of trees to people of any city in Europe!
FAQs: Student Accommodation in Sheffield
How much does rent cost for students in Sheffield?
Several factors decide the rent of student residences, including the type if student accommodation you book. The various facilities and amenities provided by the accommodation and the room's configuration all factor into the price for accommodation in Sheffield. Private student accommodation in Sheffield usually costs between £130- £145 per week.
How do I pay for my student room in Sheffield?
You can make rent payments online using your credit or debit card via your Collegiate Portal account or by bank transfer. Contact your accommodation management team if you'd like to pay by bank transfer.
How much money will I spend on bills as a student in Sheffield?
On average, UK students spend £37 per month on bills. However, when you book Collegiate student accommodation in Sheffield, all bills are included with your room: Electricity, Gas, Water & Broadband. *You also get exclusive access to features such as the student game room, TV lounge, onsite gym and private study spaces.
What are the best student areas in Sheffield?
The City Centre is the number one place for Students studying in Sheffield. The city is home to the Winter Gardens, Crucible Theatre, Millennium Gallery and an array of Unique Bars, making it the perfect spot to explore your University City. Collegiate's Sheffield student accommodation, located in The Moor, is in the centre of all the action, with many popular shopping, dining, local attraction and leisure facilities on your door step.
Can I view my student flat in Sheffield before booking?
Yes, Collegiate will provide tours of the studio apartment– either via video or in person. Simply contact the Sheffield team to arrange a viewing (government guidelines allowing).
What different types of student accommodation are available?
Our student accommodation in Sheffield, The Moor offers a range of shared and private studios. Whatever you decide on, you'll benefit from a central location, putting you in the heart of Sheffield and with all the amenities and facilities you need to get student life off to a great start.
Deluxe Plus twin and Superior twin shared studios include:
> Shared living space and en-suite with twin beds
Superior Double, Deluxe Double and Deluxe Plus Double private studios include:
> Private facilities with en-suite and double bed
What are the best ways to travel around Sheffield?
The options to get around Sheffield are vast and easy thanks to an impressive public transport system and easy to navigate city centre.
By tram
The Stagecoach Supertram  network is accessible and stops regularly throughout the city, and offers a range of ticket types to suit how often you travel.
The Meadowhall/Middlewood (yellow) route will take you to all the major sporting venues and Meadowhall shopping centre.
The Halfway/Malin Bridge (blue) route will take you to some of Sheffield's most interesting suburbs, one of Sheffield's oldest parks – Norfolk Heritage Park, and the historic Rivelin Valley.
Bus
There are several bus stops near our student accommodation in Sheffield which can take you in and around the city. Go to Travel South Yorkshire for more information on timetables and tickets.
Taxi
There are a number of local taxi companies operating near The Moor, and because you'll be in a city centre location you'll often be able to flag one down or order an Uber car with ease.
Cycle or walk
Sheffield is a very student-friendly city so you'll find that you'll either be able to walk or cycle, and find bike racks to securely store your bike in the nearby area. You can also download a range of cycle route maps to help you get around the city.
Train
Sheffield train station is just a 13 minute walk away on Sheaf Street. While it's the only one you'll find in the city, it has frequent links to neighbouring cities and towns.
What is there to do in Sheffield?
The city is home to over 60,000 students so there are always plenty of things to do in Sheffield, whether you're looking for a day of shopping, exploring or relaxing there's something for everyone.
Shoppers
The Moor student accommodation is perfectly placed for the city's famous Moor Markets. There you can enjoy over 90 independent traders selling everything from food and fabrics to clothing and crafts. In fact, Sheffield has a number of markets that are easily accessible via the city's tram network. The city centre is full of the big high street names, or you can also easily get the tram to Meadowhall, which is the largest shopping mall in Europe.
Explorers
Sheffield is actually classed as being part of the Peak District, which is roughly half an hour away by car but there are numerous transport links to get you to other areas of the Peak District with ease. There you can enjoy hiking trails, footpaths and cycling routes, or venture over to Chatsworth House, one of the Peaks' most popular attractions. Sheffield is actually one of the greenest cities in the UK with more trees per person than any other city, as such you can enjoy a host of beautiful parks and green spaces in Sheffield as well as the city's botanical gardens on Clarkehouse Road.
Culture lovers
Sheffield's Tudor Square is home to some excellent theatres such as the Lyceum, Crucible and Studio Theatre showing an array of shows and productions. You have a choice of two independent cinemas and an Odeon cinema within walking distance of your student accommodation. The Millenium Gallery is Sheffield's top destination for art or you can explore the Graves Gallery where you'll find works by big names including Bridget Riley and Damien Hirst, both are a must-visit while you're in the city. Those keen to explore Sheffield's rich history can head to Weston Park Museum.
Are there free things to do in Sheffield?
There are lots of free attractions and things to do in Sheffield including the city's galleries, museums, botanical gardens and green spaces.
What are some interesting facts about Sheffield?
The city is home to more than two million trees – that's the highest ratio of trees to people for any city in Europe.
Sheffield holds the Guinness world record for the largest number of people flipping pancakes nonstop for 30 seconds, beating the previous record made by a group in the Netherlands.
The Sheffield Carols are Christmas carols that are completely unique to the city and predate modern carols by over a century with alternative words and verses than the ones you're used to hearing.
Discover even more fun facts about Sheffield and interesting facts about Sheffield's history.
Which universities are local to Sheffield?
Sheffield is home to two universities, the University of Sheffield and Sheffield Hallam, and you're well placed to reach both of them in our student accommodation.
University of Sheffield is 0.9 miles away from The Moor:
Walk – 20 minutes*
Cycle – 12 minutes*
Bus – 15 minutes* (First South Yorkshire No. 52a)
Car – 5 minutes*
Sheffield Hallam is 0.5 miles away from The Moor:
Walk – 9 minutes*
Cycle – 3 minutes*
*Approximately.
Award-winning student accommodation