"Typical British weather."
As much as we'd love to say it's sunshine and good weather all year around (having said that, British summers can be glorious!), everyone knows that rain and wind can be the norm, and unexpectedly getting soaked is not uncommon when you live in the UK.
Rainfall here can be frequent and comes in different shapes and sizes. From your everyday showers, to sudden, all-out downpours or a persistent drizzle, the weather here in the UK can sometimes be an annoying inconvenience.
This time of the year is no better than usual with various storms battling our little island and the cold winter weather definitely set to stick around a little while longer.
So how do you brave the outside world on a rainy day?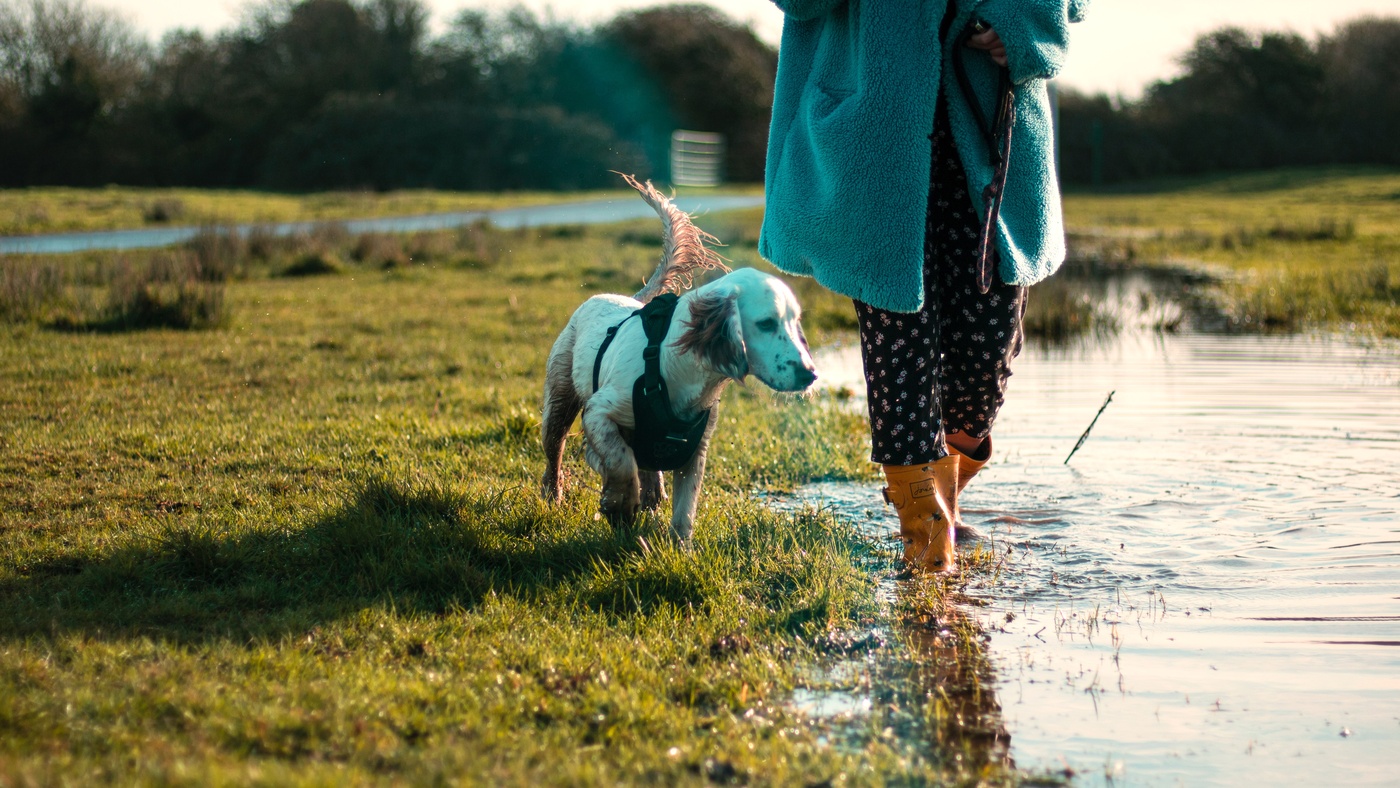 Wrap up
The right clothes are key. Simply putting a raincoat, or even a (clear) vinyl hooded poncho over your clothes will ensure you stay dry.
Proper footwear is another important factor. Waterproof (or at least water resistant) shoes are your new best friend when it rains! You don't want to get wet feet (or worse, wet socks) or risk ruining your favourite pair of shoes because the rain caught you off guard on your way to campus.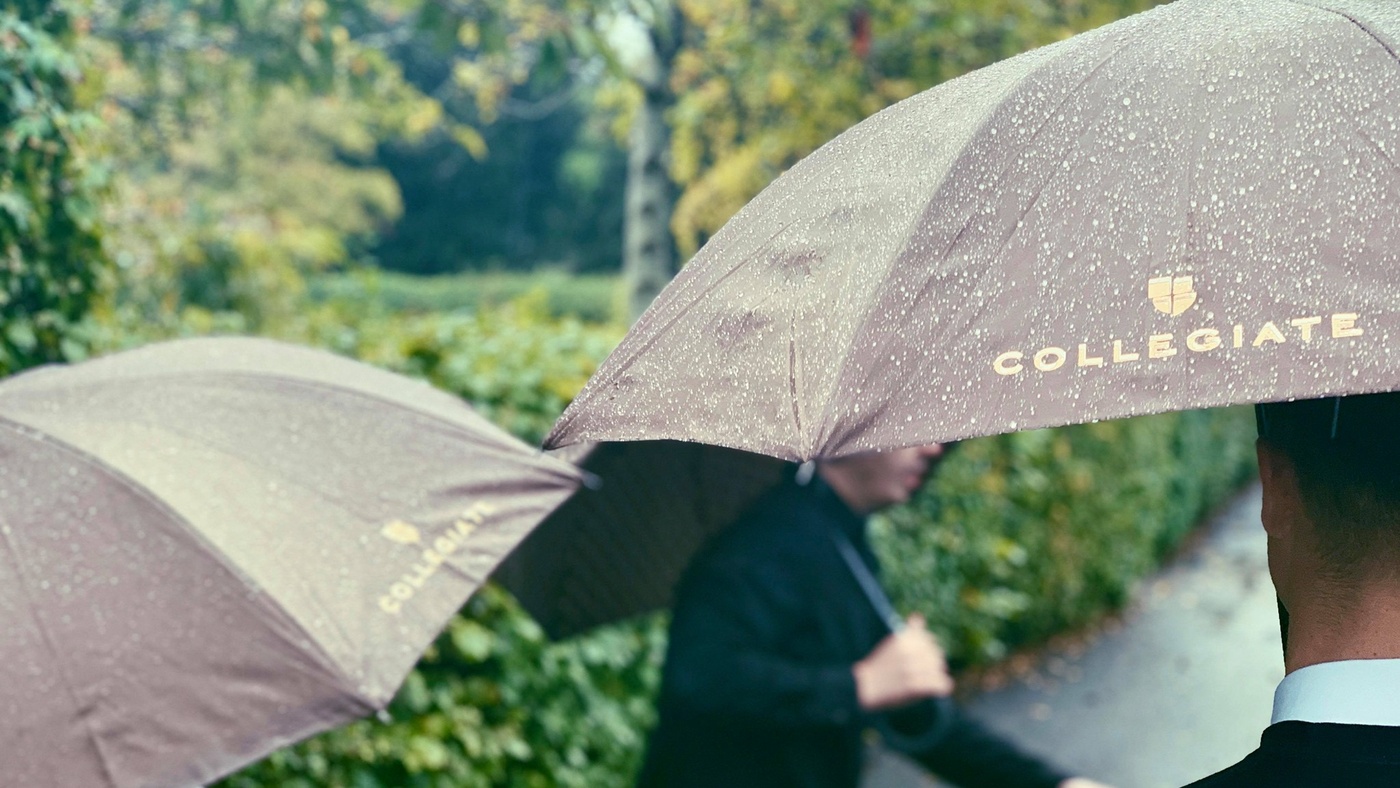 Take cover
We know that it's impossible to avoid the rain when you have a busy schedule of lectures and seminars, so our top recommendation is to take cover. Be prepared for the weather and take an umbrella with you so you don't get soaked!
If you haven't got one, we've got the perfect solution for you with Collegiate's limited-edition umbrellas. Made from the very best materials, you'll stay dry and sheltered from rain and wind.
Large enough to fit two people, the Collegiate umbrella is a must-have for our residents. Keep it by the front door of your student apartment so you can grab it on your way out to uni, work, or catch ups with friends! Trust us, you'll be glad to have this stylish umbrella to keep you dry!
To get your Collegiate Umbrella, just log in to the Collegiate Portal and head to the Online Shop. Once you've made your payment, you can pick up your umbrella from reception!
We only have a limited number of umbrellas available so make sure you get yours before they're all gone.