10 Best Pizza Places in Southampton
The port city of Southampton is fast becoming a go-to destination for university students looking for a taste of city life by the water. With Southampton, you really do get the best of both worlds with a bustling city centre and a choice of countryside scenery and waterside walks to while away your days in between studying.
Of course, one of the most fun parts of finding your way through a new city is trying out the many restaurants, cafes, and bars on offer. From a new favourite coffee place to your food shop of choice, there's a lot to explore in Southampton. But where better to start than with finding your new favourite pizza place in Southampton?
To help you get started, we've put together a useful guide to help you find the best pizza in Southampton. Whether you're looking for a casual spot for a gathering with friends or a new go-to for an after-hours bite to eat, we've got you covered.  It doesn't matter if you're collecting, eating in or getting a delivery, so many of the best pizza places in Southampton are pretty much on your doorstep thanks to the premium central location of our student accommodation in Southampton.
La Tavernetta, Civic Centre Road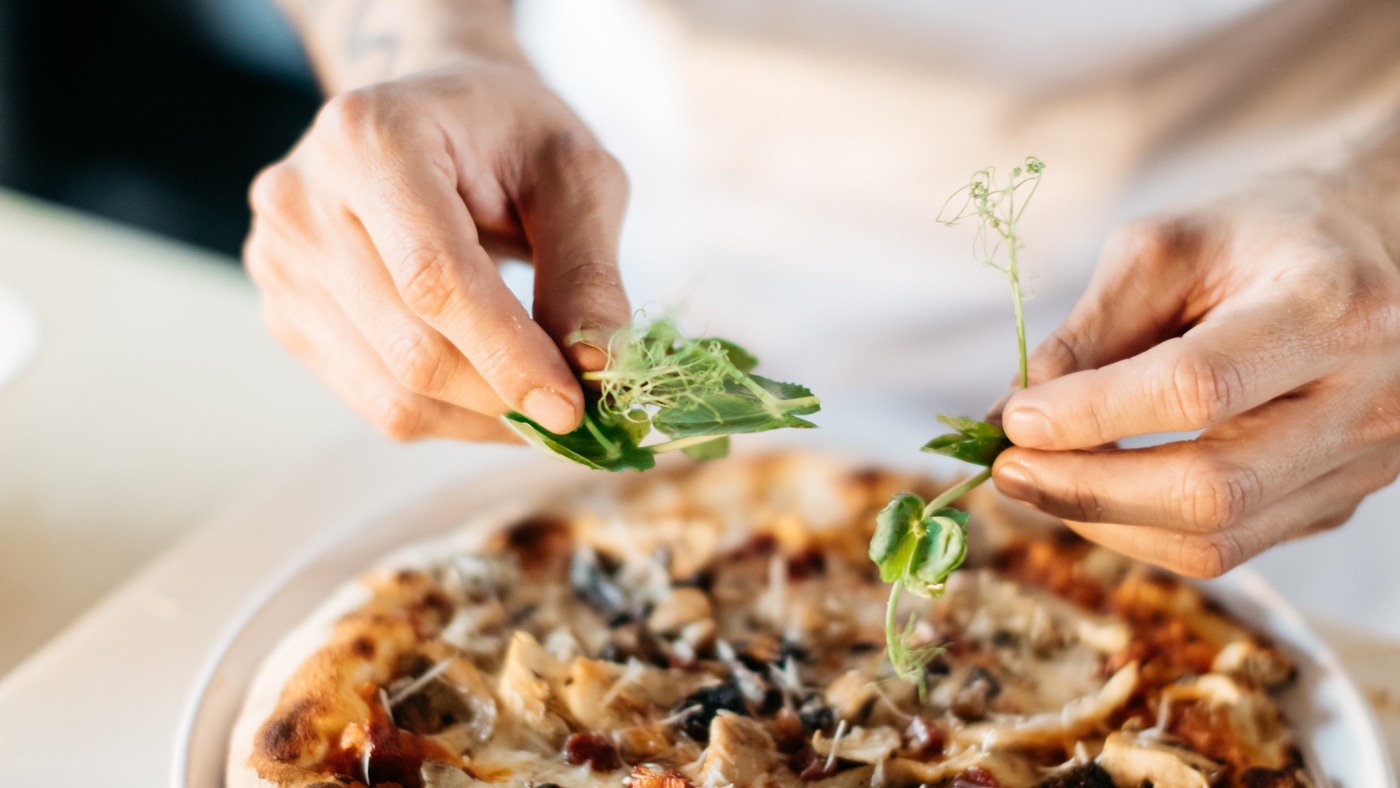 Open:
Monday-Friday 12am-3pm & 5pm-11pm, Saturday 12am-11pm, Sunday 12am-8pm
Address:
​​1-3 Civic Centre Road, SO14 7FJ
La Tavernetta is a colourful and quirky pizza place in Southampton that's great for big groups and parties. Enjoy a rich menu full of freshly prepared pizza, pasta, meat and fish dishes, as well as traditional mediterranean starters and salads. The choice of vibrant food is plentiful and the restaurant offers a super welcoming atmosphere. Best of all, from Monday to Wednesday you can enjoy 2 for 1 on pizzas and pasta in the evenings, so it's an ideal spot for pizza in Southampton on a budget.
Smokey Pizza, Portswood Road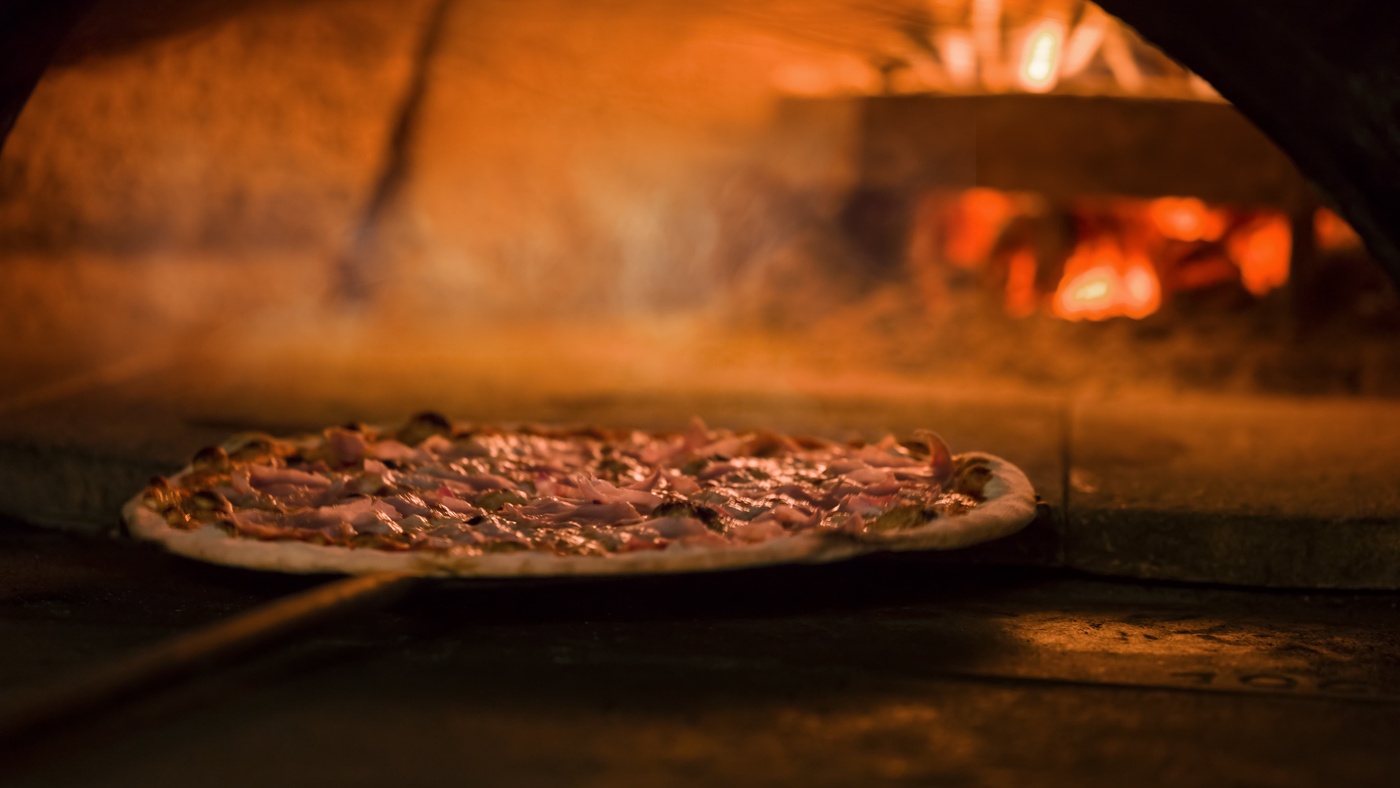 Smokey Pizza in Southampton is a great pizza takeaway offering a selection of thin crust pizzas cooked in a traditional wood burning oven. Not only that, you can enjoy a choice of pasta dishes, salads, starters and desserts for collection or free delivery straight to your Solent University accommodation in Southampton.
Franco Manca, Westquay Shopping Centre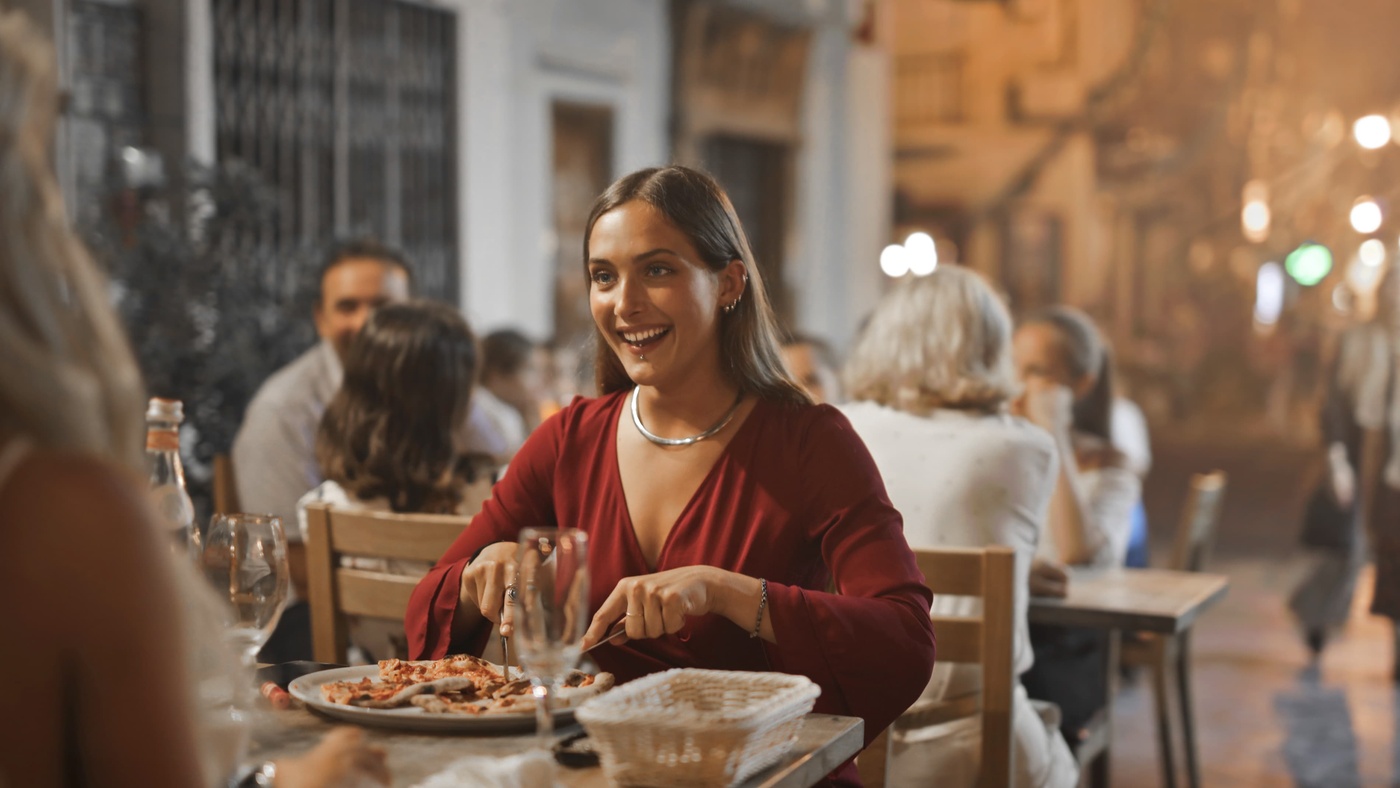 Open:
Sunday-Thursday 12am-9pm, Friday-Saturday 12am-10pm
Address:
Westquay Shopping Centre, SO15 1QF
In the heart of the city centre, you'll find Franco Manca offering up some of the best pizza in Southampton. Made fresh to order with seasonally changing toppings, the sourdough pizza can also be made gluten free and with a host of vegetarian or vegan options. This pizza restaurant in Southampton also offers outdoor seating with great views of the quays, so it's the perfect spot to catch up with friends on a sunny Saturday afternoon – they don't take bookings so be sure to get there in good time!
Piccolo Mondo, Windsor Terrace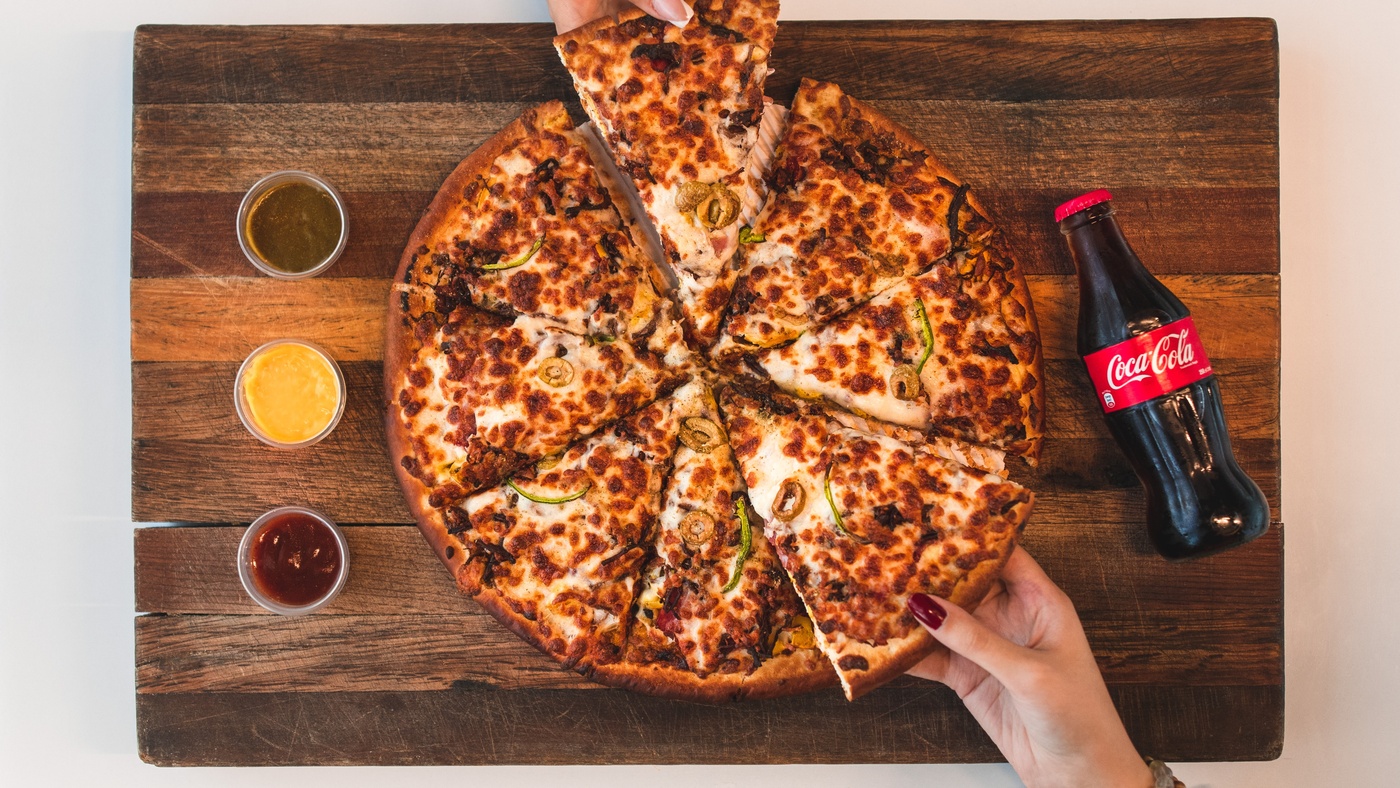 Open
Monday 4pm-10pm, Tuesday-Saturday 12am-10pm, Sunday 12am-9pm
Address:
36 Windsor Terrace, SO14 7SL
This little trattoria in the heart of Southampton is just a short walk away from the Solent University campus, making it ideal to pop by for a slightly more decadent lunch break. You'll be spoilt for choice with this exceptional menu, boasting a host of freshly prepared pizzas, pasta alongside fresh fish and meat dishes. Happy reviewers particularly rate the cheesy garlic bread as a must have if you're stopping by. You can also order online if you prefer to enjoy garlicky goodness from the comfort of your student accommodation in Southampton.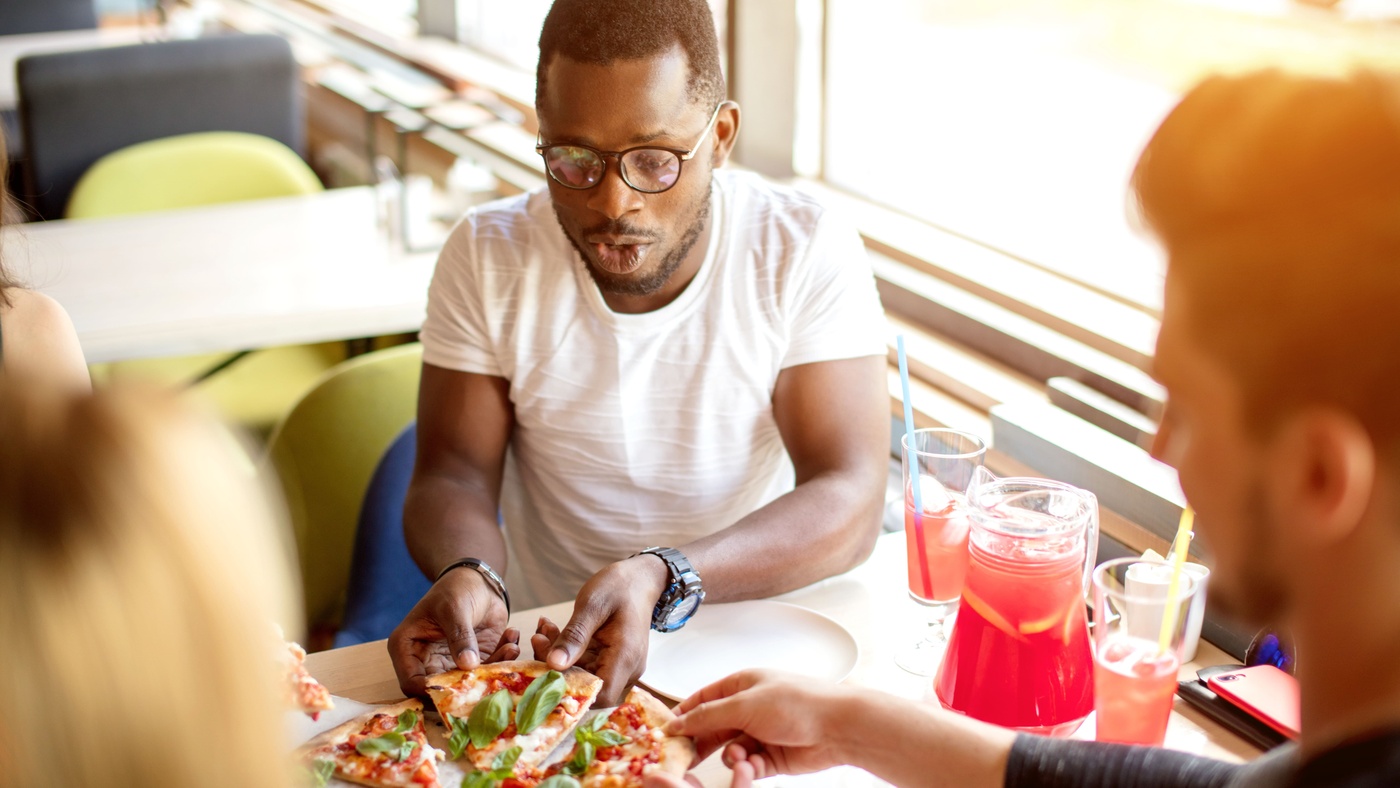 Address:
80 Bedford Place, SO15 2DF
A local independent favourite in the city, you're sure to love the award-winning pizza on offer at POPSI'S in Southampton. Boasting super fresh and authentic Italian ingredients, Popsi's also offers vegetarian, vegan and gluten-free options so is ideal for large groups looking to eat and catch up in a laid back restaurant setting. Since it's only a 10-minute walk from our Uni of Southampton and Solent University accommodation, you can also order online for easy click and collect.
Pizza Roma, Bitterne Road West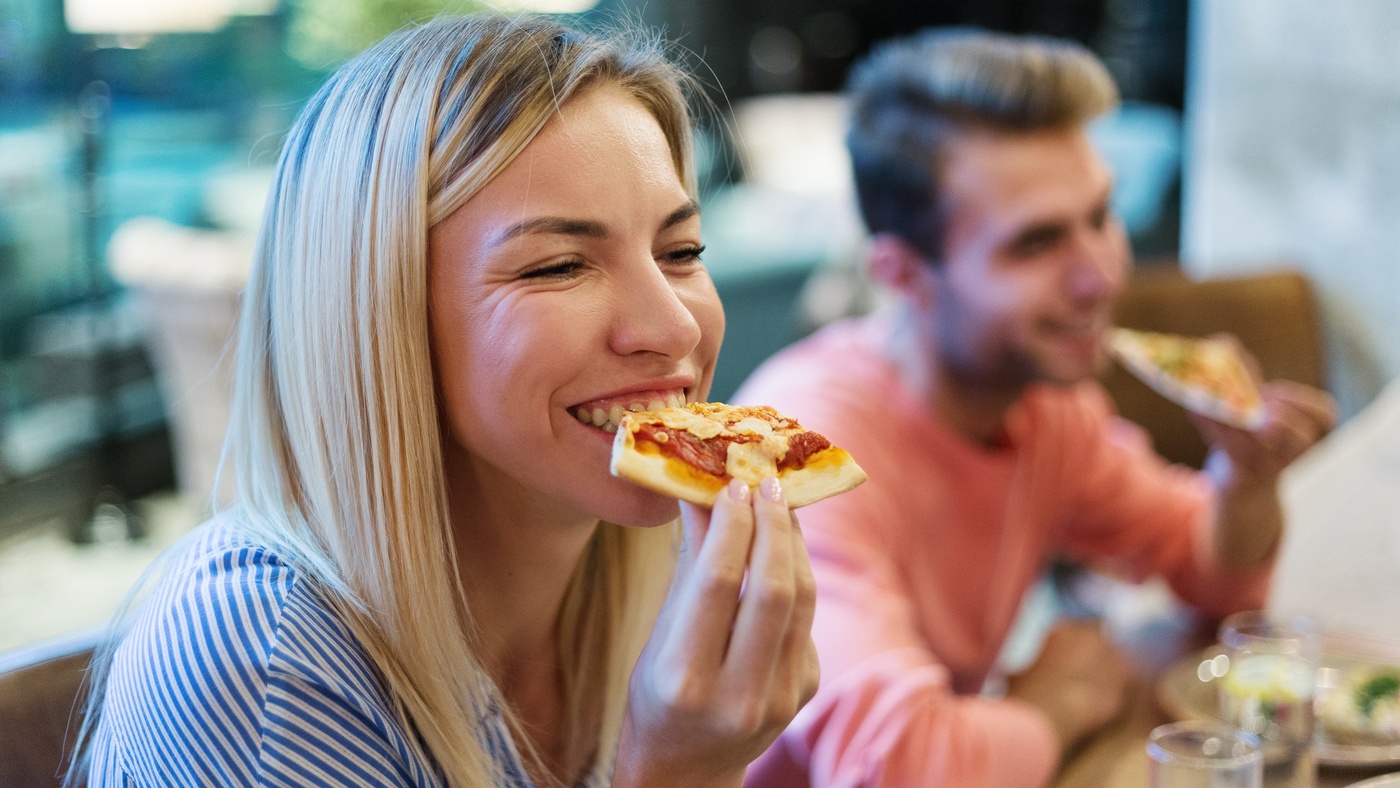 Open:
Sunday-Thursday 4pm-11pm, Friday-Saturday 4pm-12pm
Address:
166 Bitterne Road West, SO18 1BG
When you're in need of a pizza hit after a night out, you can't get much better than Pizza Roma in Southampton. With a huge range of pizzas, as well as chicken, calzones, doner kebabs and chips, there's something to suit everyone's craving. You'll also get free delivery on orders over £15 straight to your student accommodation in Southampton – so it's ideal for a big group order after an evening exploring Southampton's amazing choice of student nights.
Romano Pizzeria, Canute Road
Authentic Italian pizza in Southampton isn't too far away thanks to Romano Pizzeria. With a small but perfectly formed menu, Romano offers a delightful mix of traditional Italian fare including pizza, pasta and antipasti. Not to mention they're the best pizza place in Southampton for traditional Italian sweet treats including a selection of cannoli, tiramisu and panna cotta.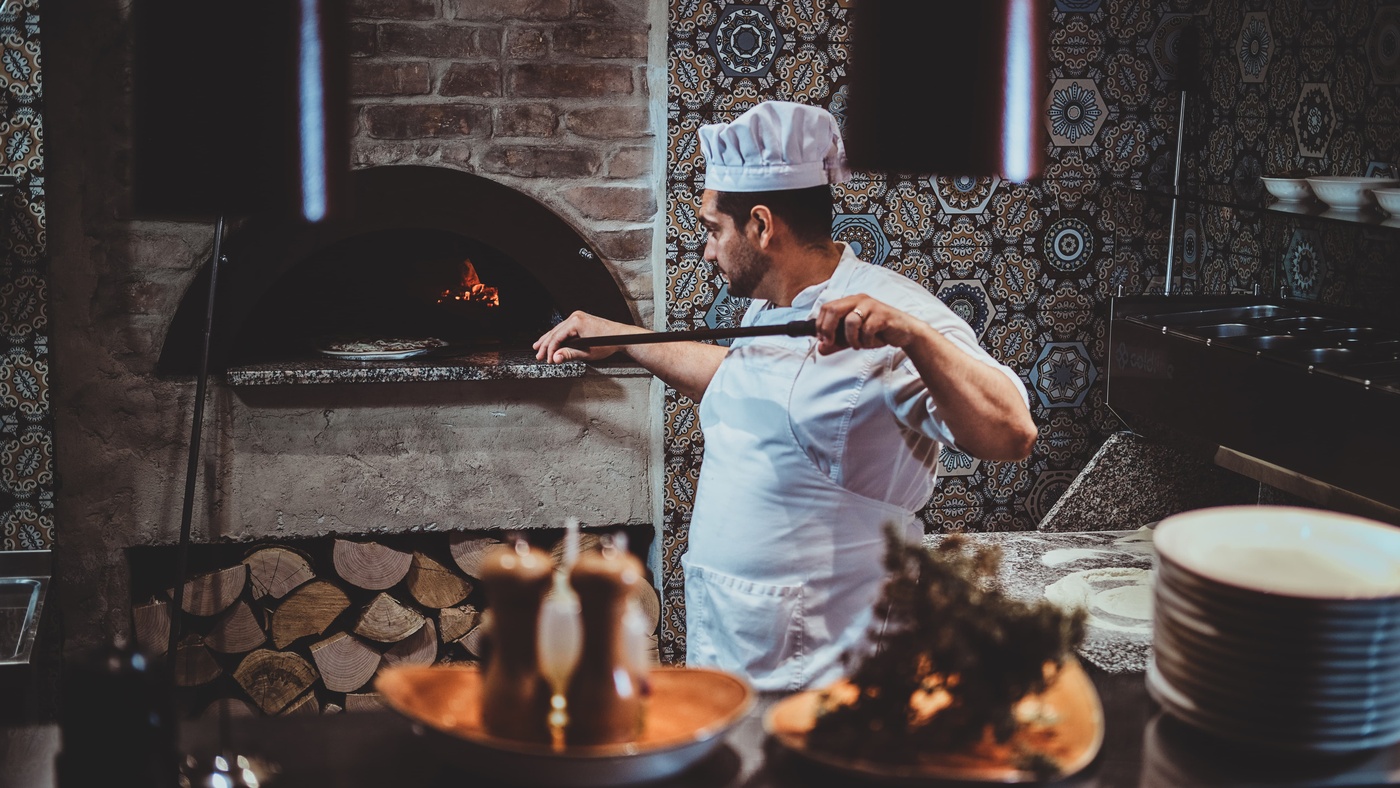 Open:
Monday-Sunday 11:30am-12pm
Address:
32 Oxford Street, SO14 3DS
The mission at pampam is to offer simple yet tasty food and delicious cocktails, with everything made using the freshest ingredients possible. That's why we're pretty sure you're in for some of the best pizza in Southampton when you take a trip to pampam. You'll find the small but perfectly formed menu in their restaurant on Oxford Street, one of our favourite places with the best attractions and green spaces in Southampton.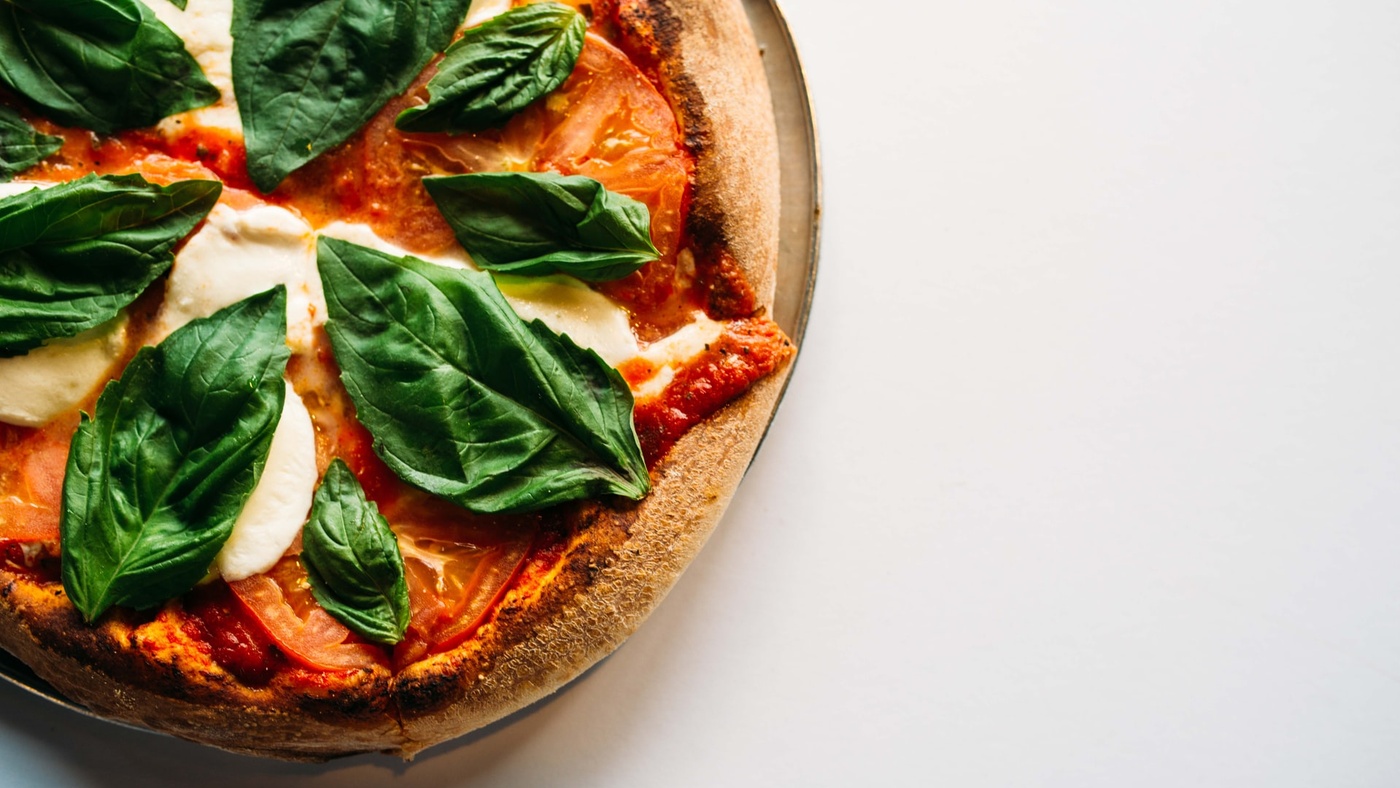 Open:
Monday-Friday 12am-2:30pm, 5:30pm-10pm, Saturday 12am-10pm, Sunday 12am-8pm
Address:
325 Shirley Rd, Shirley, SO15 3HW
Puccini's is a bright and airy restaurant offering traditional pizza and pasta, but is most-loved for their small Italian dishes from just £4.50 each or any three for £12.50. Take your pick from antipasti style dishes including prawns, breads and olives that are perfect for sharing. This is a smart and welcoming pizza place in Southampton that you're sure to love frequenting with your friends while you're at university.
The Stable, Above Bar Street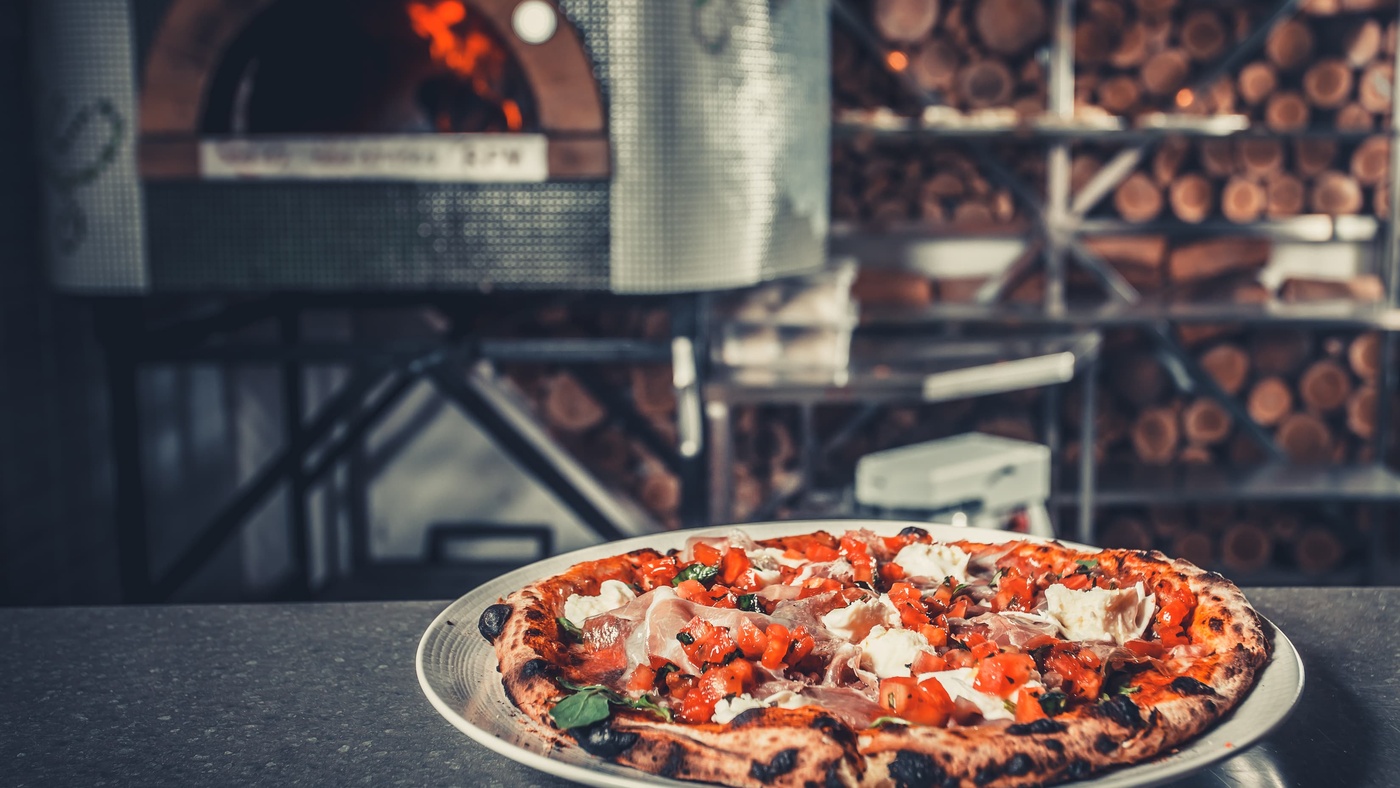 Open:
Monday-Sunday 11:30am-10pm
Address:
Unit 6 The Arts Complex, 138 Above Bar Street, SO14 7DU
Just down the road, less than a 5-minute walk from your university accommodation in Southampton is The Stable. With branches popping up in a number of UK cities, it's gained popularity for super fresh sourdough pizzas and an outstanding selection of craft beers. The Stable in Southampton not only offers fresh food and great drinks, but you can also get a team of your friends together and enjoy the free shuffleboard games on offer. Pizza, pints and shuffleboard – what more could you want from a trip to a pizza place in Southampton!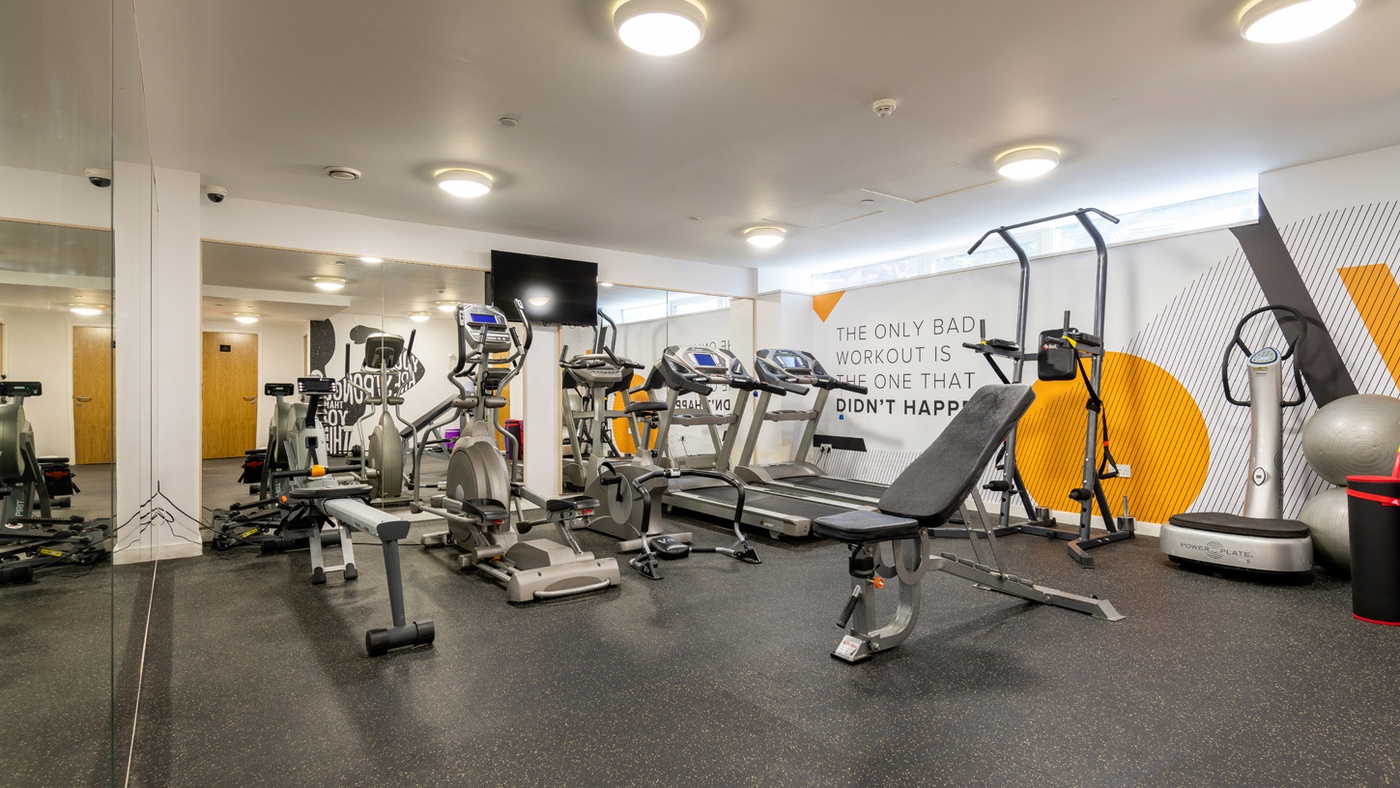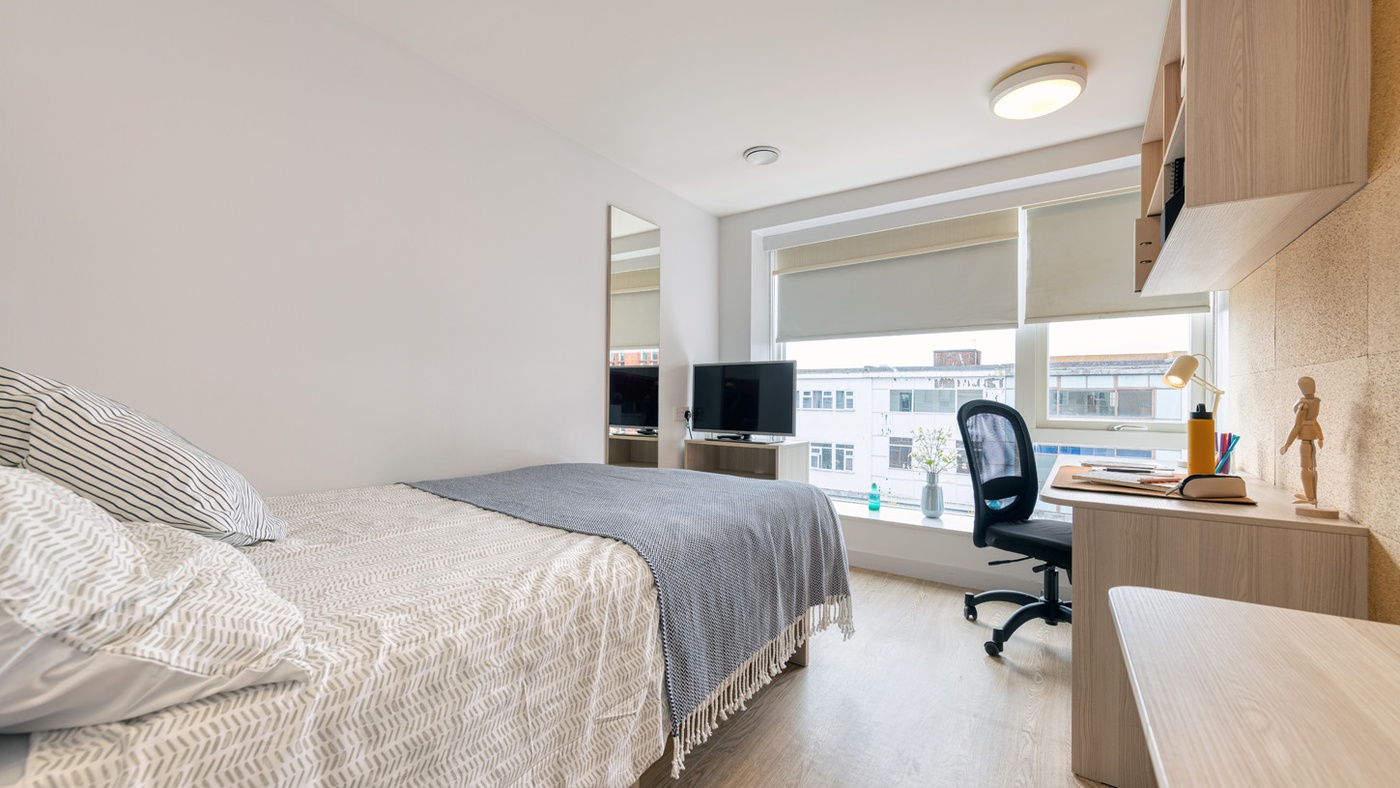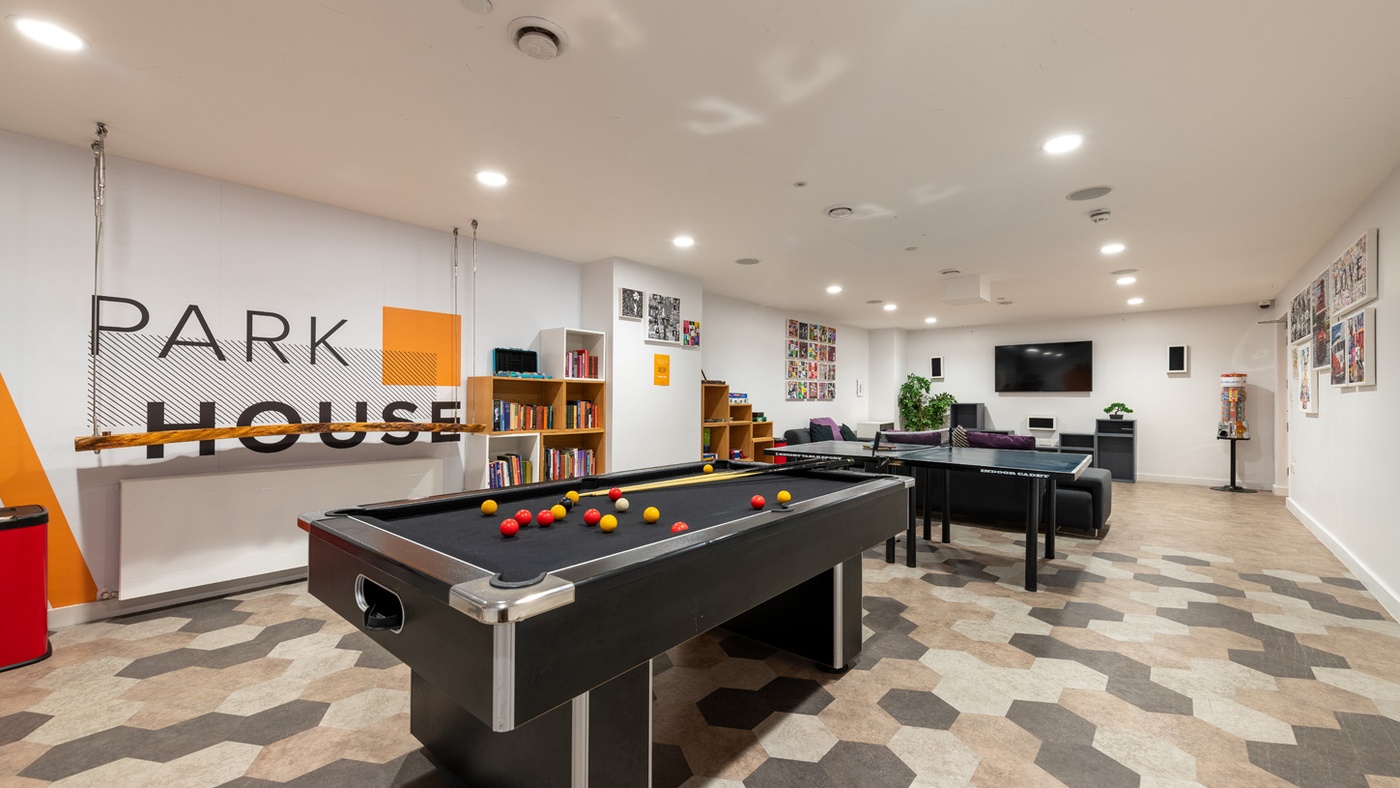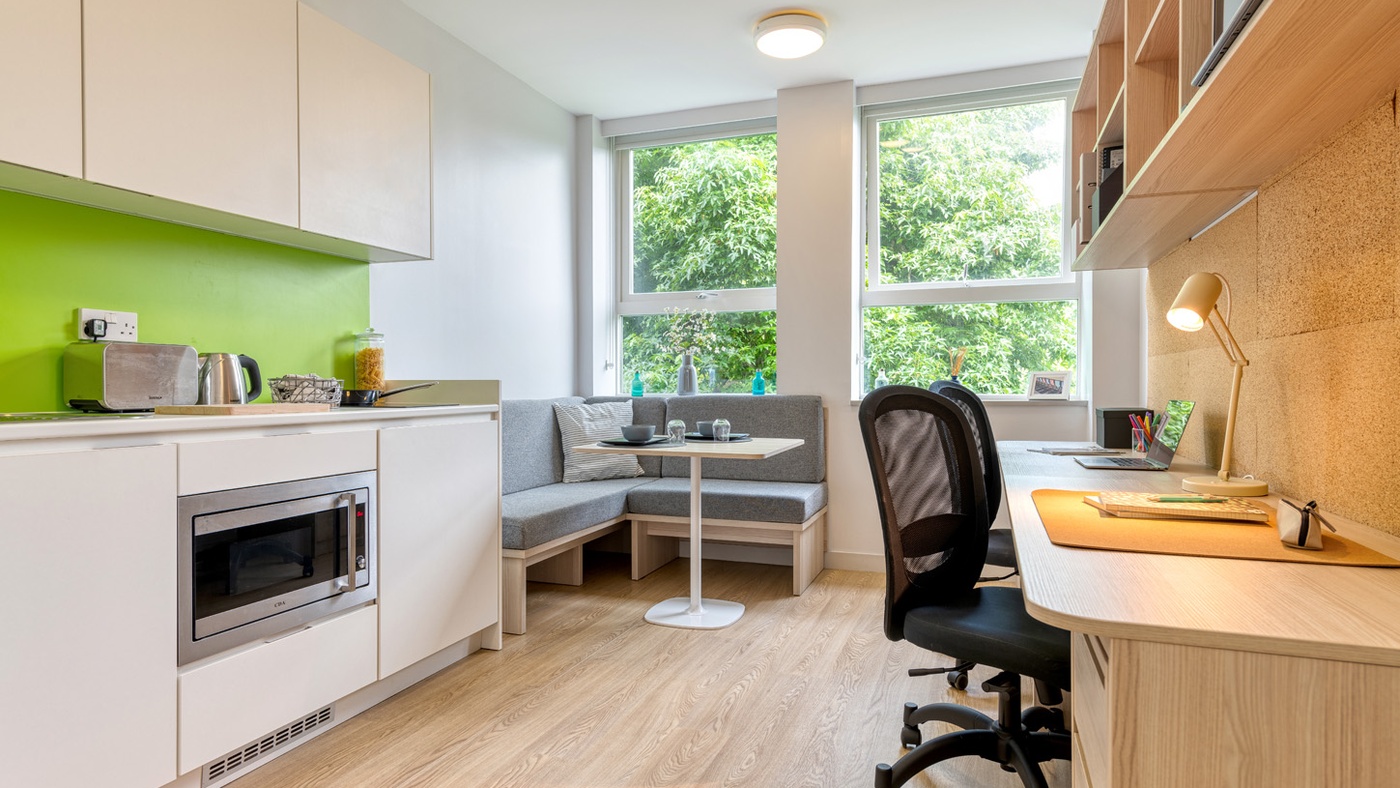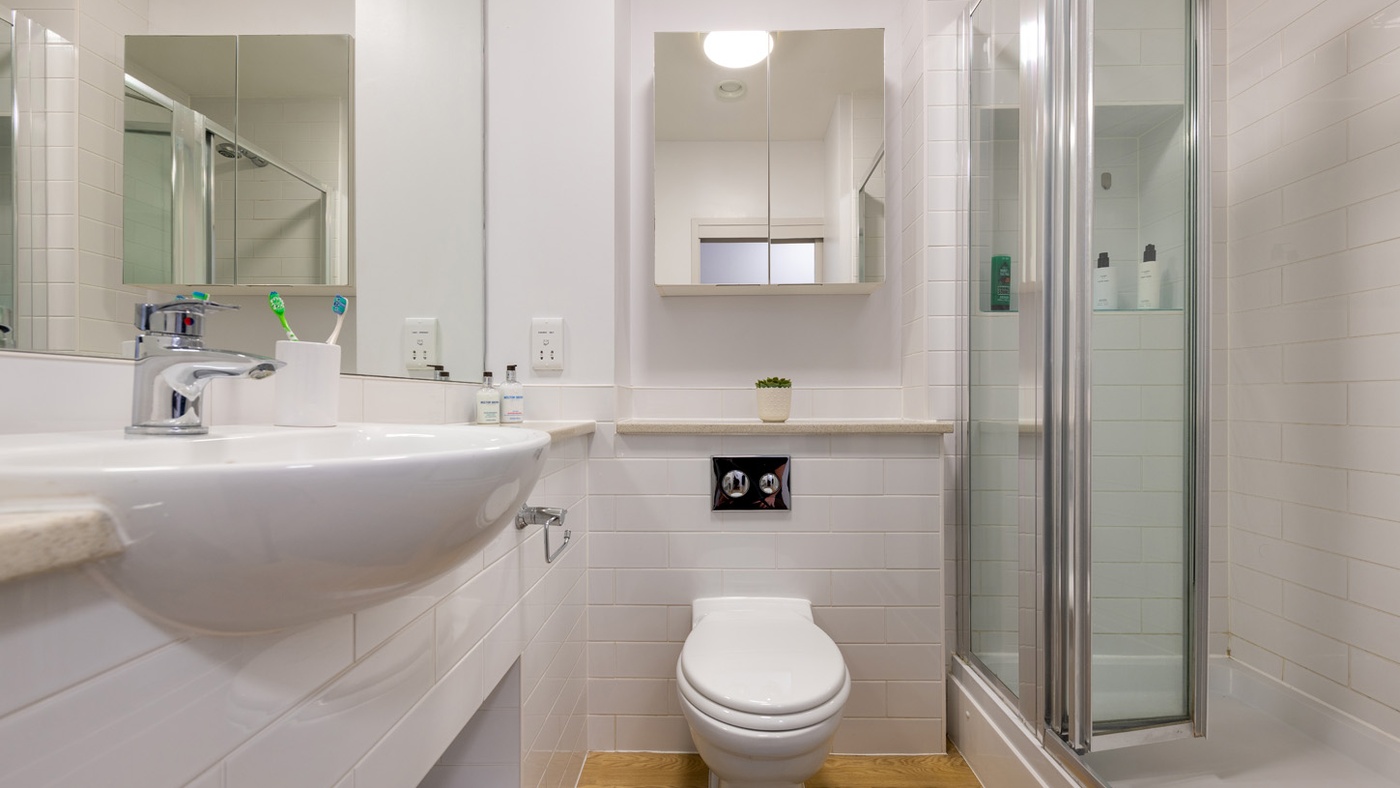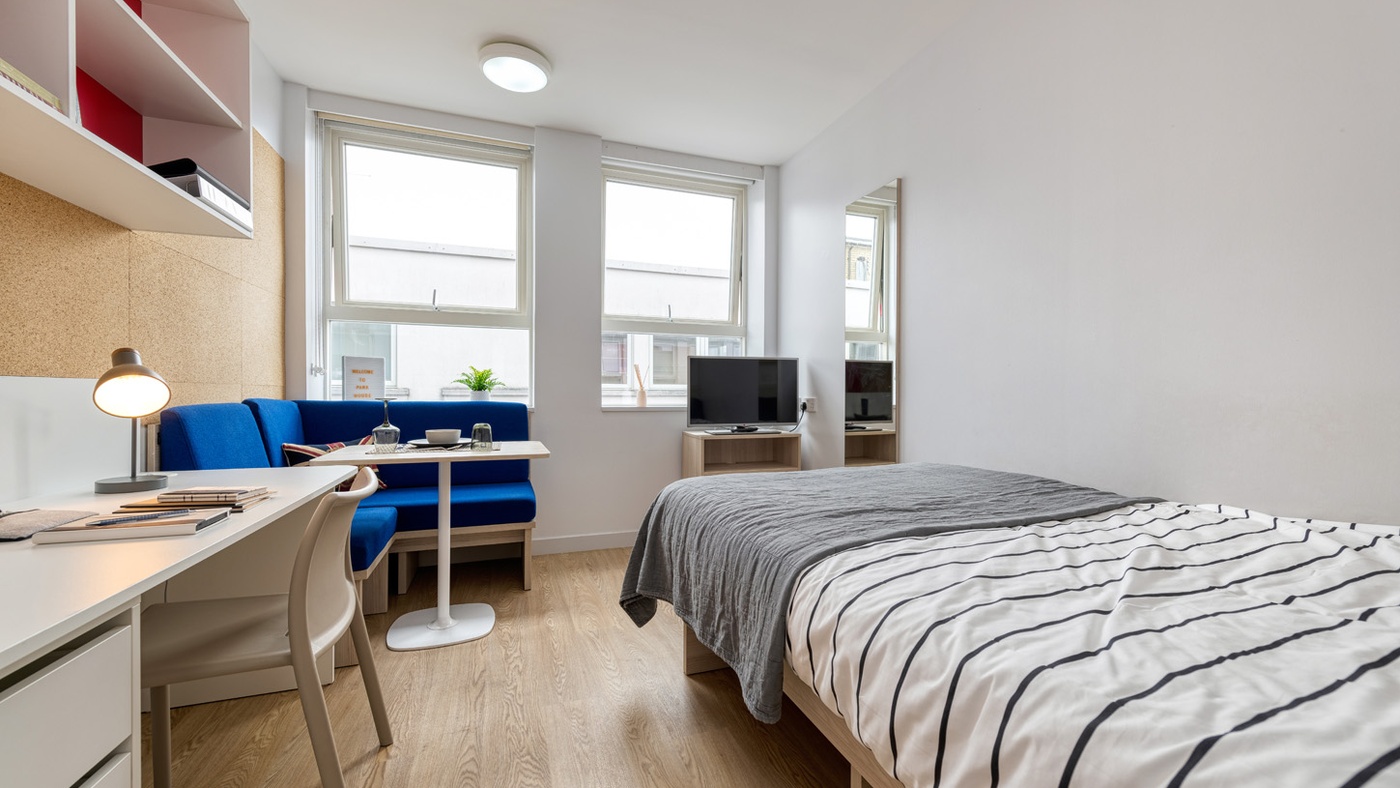 Park House
At Park House by Prima Vidae, the lively city centre of Southampton is at your doorstep to discover. Our feature-packed, all-inclusive studios have been designed with your wellbeing in mind delivering everything you need to succeed.
With incredible facilities such as a communal lounge with its 80″ projector screen, grab-and-go breakfast with free hot drinks, exclusive events, a secure bike storage and laundry, we can ensure you will make the best out of your university years.
 Student Accommodation in Southampton
Discovering a new city is easier when you have an amazing home to go to at the end of the day. When you stay at our student accommodation in Southampton, you don't just benefit from a lively city centre location, you enjoy a host of exclusive-use facilities. Residents can unwind in a communal lounge, get a change of scenery in one of our study spaces, hit the on-site gym, and much more. With a choice of studios, you get the luxury of your own space complete with comfortable furniture, en-suite and kitchen facilities. It's just a few ways we can help you make the most of your time at university in Southampton.