About Southampton Uni Accommodation
With a wonderful mix of waterside scenery, green space and a thriving centre, Southampton is an amazing city to be a student; it's no surprise that it's home to over 20,000 students.
The welcoming and compact city centre is easy to navigate and explore on foot or by bike and the University of Southampton is located in the heart of the city. Not only that, you'll find a huge choice of student accommodation in Southampton, so studying and living in the city is easier than ever. While there's always Southampton University halls of residence to consider, Collegiate's modern student accommodation offers high-spec, design-led studios to suit every budget.
Our Southampton University accommodation benefits from a central location in the city, so from bars and restaurants to shops and venues, everything Southampton has to offer is easily accessible from your doorstep. You'll also enjoy exclusive use of a range of premium facilities including an on-site gym, private screening room, grab and go breakfasts and stylish spaces for studying and socialising alike.
When the time comes for you to find Southampton University student accommodation, explore the luxury of your own private studio with an all-inclusive rent and in the best location for studying and enjoying everything Southampton has to offer.
Southampton University Accommodation From Collegiate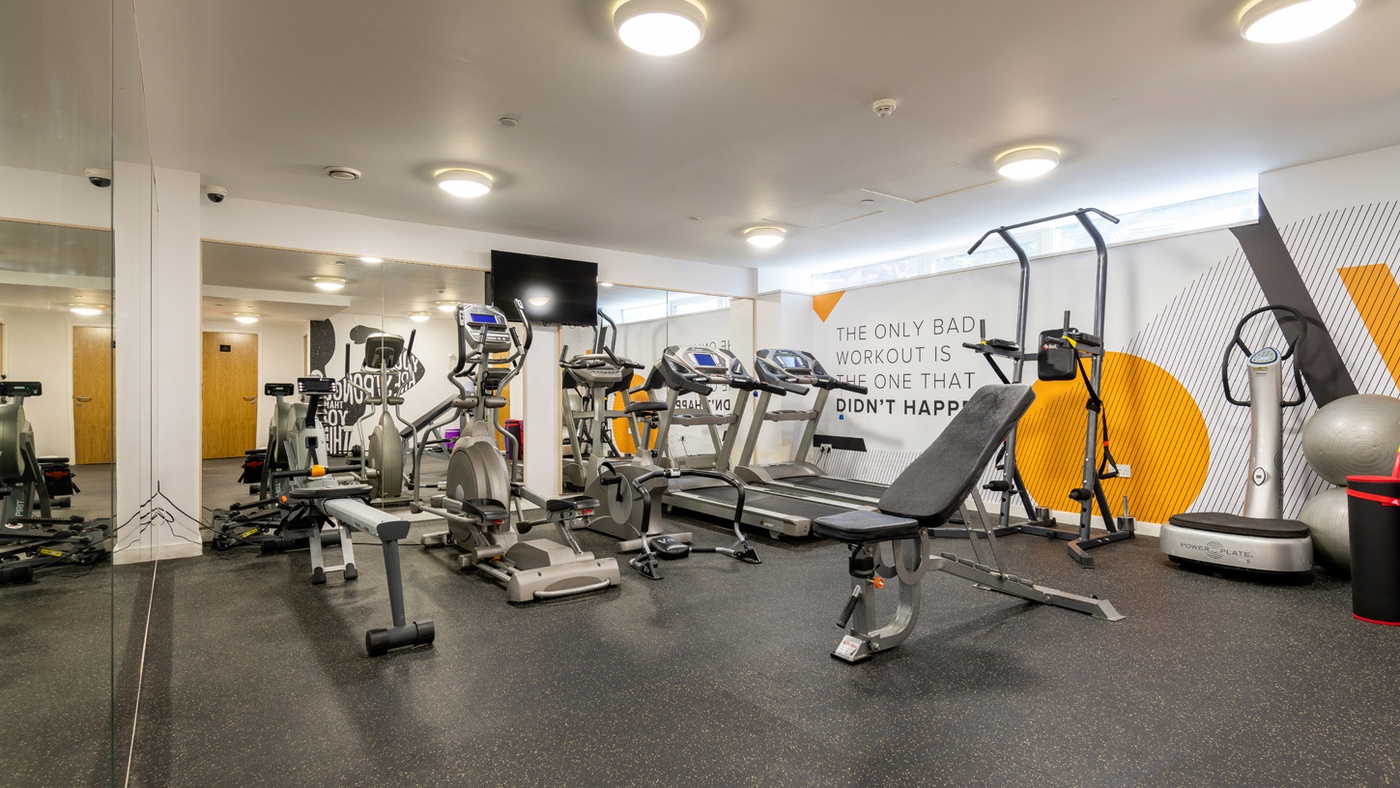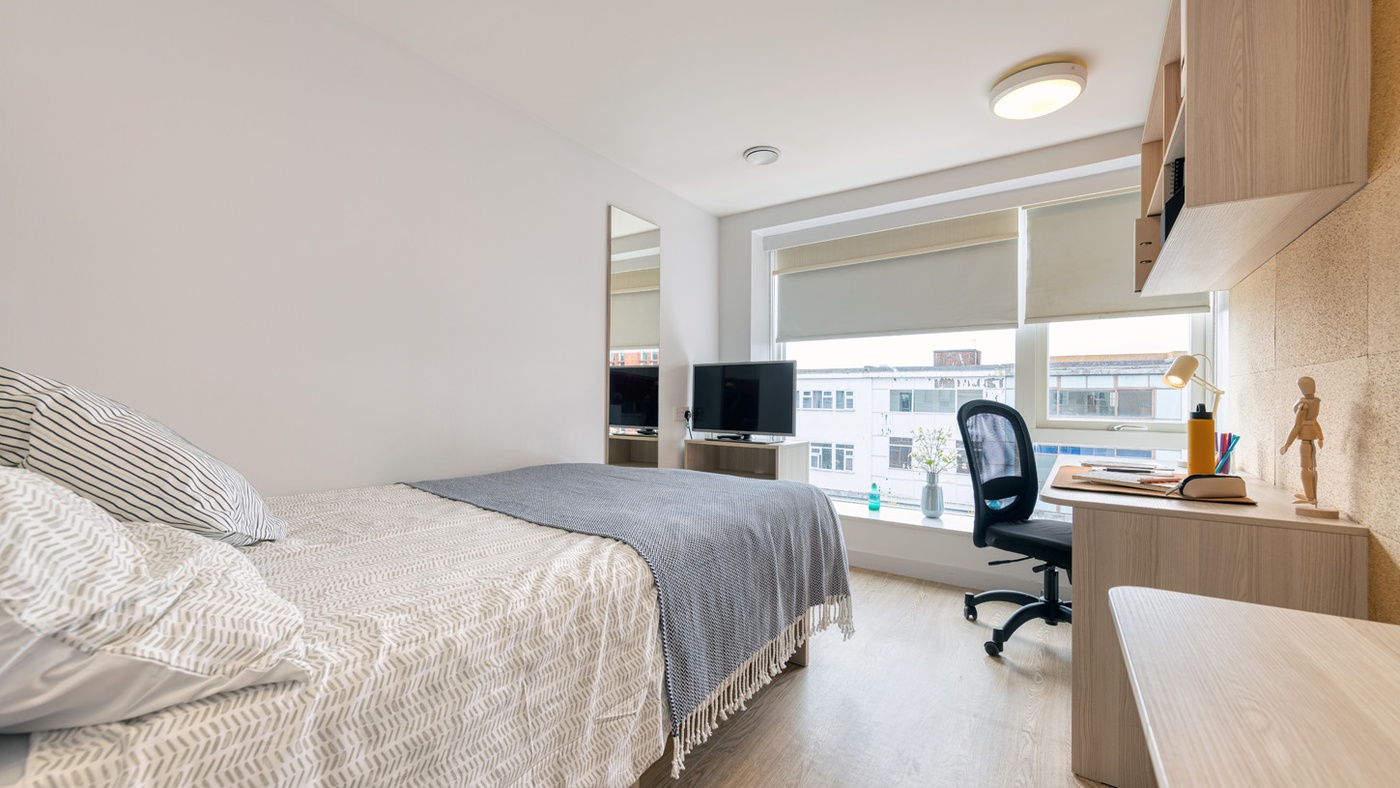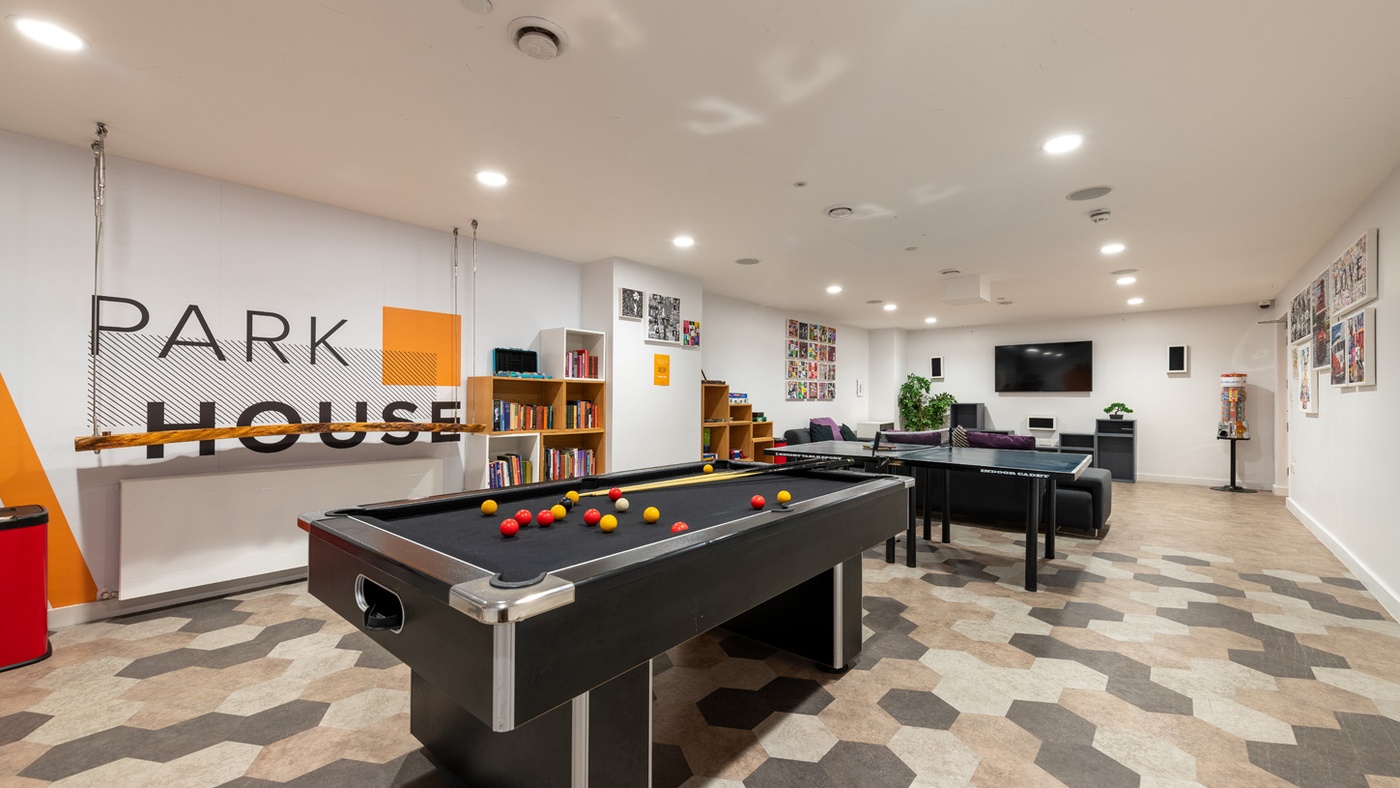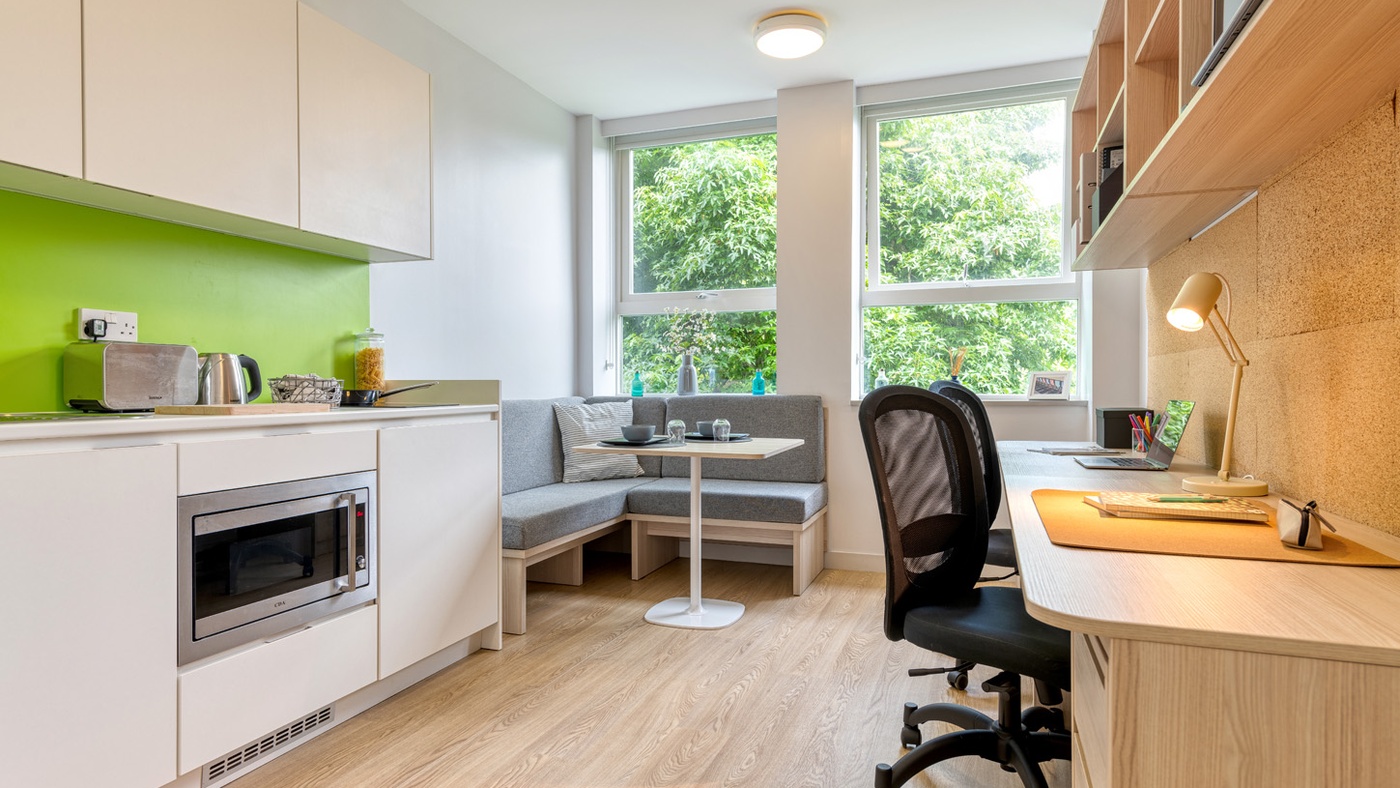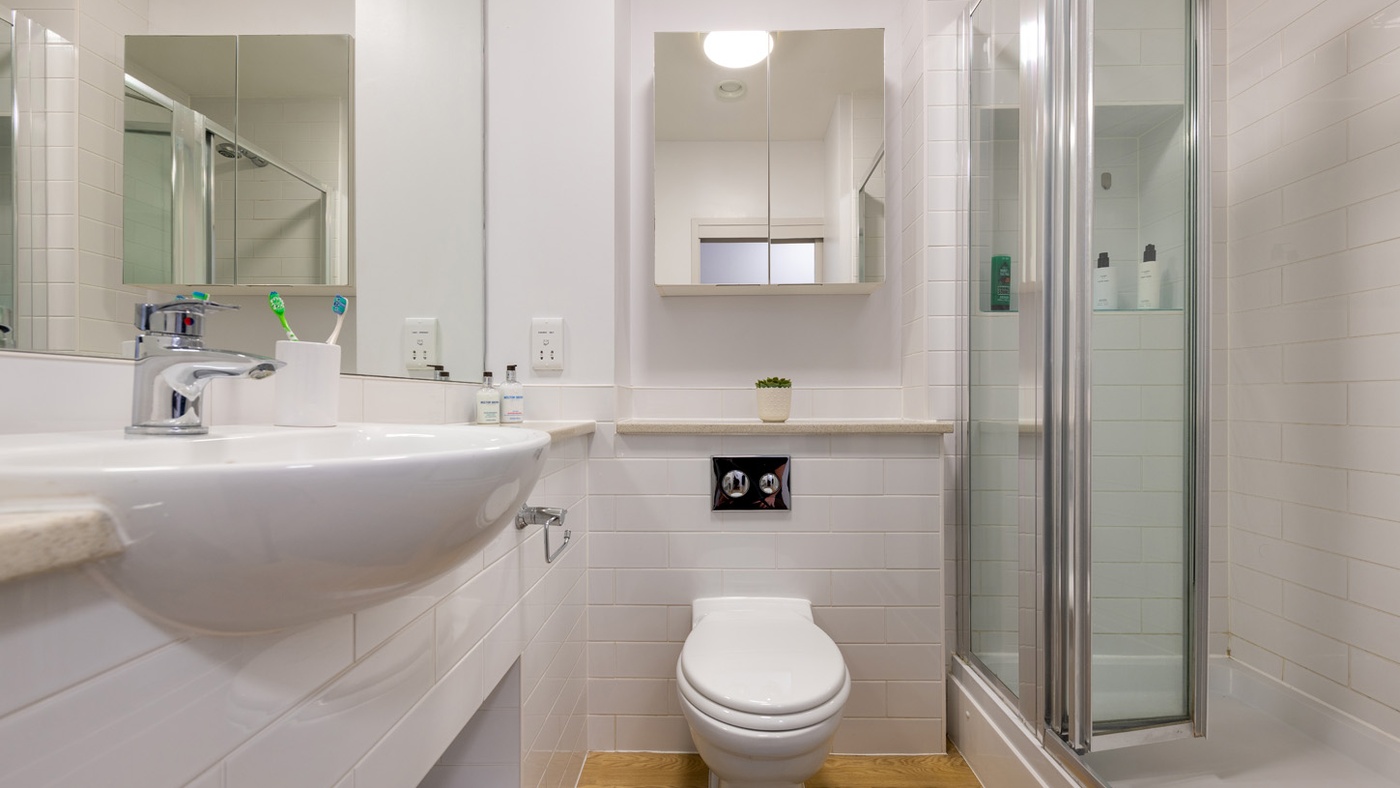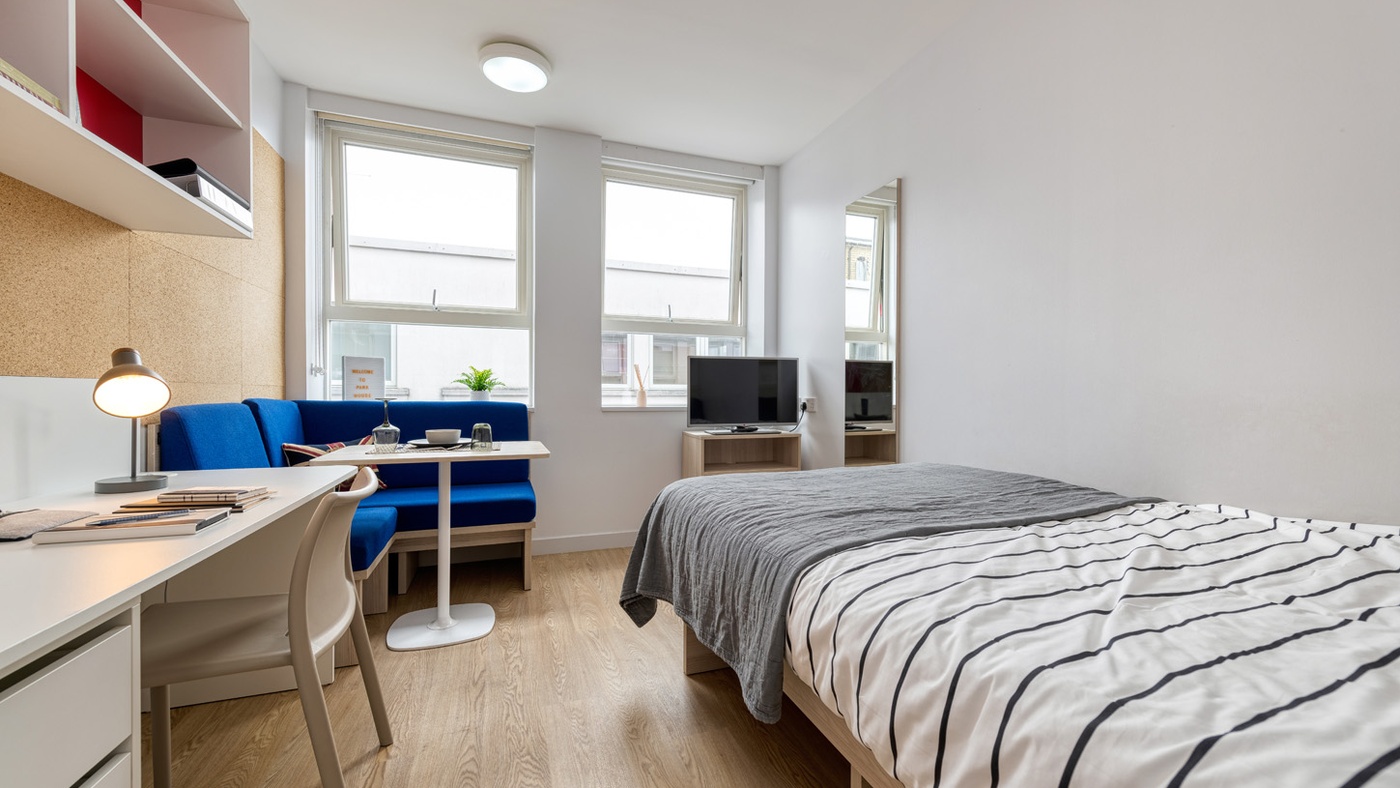 Park House
At Park House by Prima Vidae, the lively city centre of Southampton is at your doorstep to discover. Our feature-packed, all-inclusive studios have been designed with your wellbeing in mind delivering everything you need to succeed.
With incredible facilities such as a communal lounge with its 80″ projector screen, grab-and-go breakfast with free hot drinks, exclusive events, a secure bike storage and laundry, we can ensure you will make the best out of your university years.
Student accommodation near Southampton University
With ample cycle routes, pedestrian paths and exceptional public transport links, Southampton is a welcoming city and easy to get around for students. Our Southampton University accommodation is well placed for the university and city centre.

Campus

Library

Student Union

Train Station

Town Centre
Property
Discover Southampton University
With over 20,000 students across undergraduate and postgraduate courses, University of Southampton is the largest university in the South East, It's also a founding member of the Russell Group of research intensive universities with the facilities and research largely considered to be world-class.
The University of Southampton began as the Hartley Institution by Henry Robinson Hartley in 1862. When he died in 1850, he left a considerable sum of money to the Southampton Corporation for his property on the high street in Southampton city centre to be used for the study and advancement of the sciences.
Today, it's well known for its academic achievements, but the University of Southampton also offers students a lively social calendar and ample opportunity to try new things while they're studying. With a place at this prestigious university also comes the chance to discover over 300 clubs and societies, as well as thousands of volunteering opportunities.
The university's city centre Highfield campus is the largest one of five city campuses and offers an amazing location with ample green space, historic buildings and modern study spaces. However, every campus has been thoughtfully designed to be easily connected and accessible to every student regardless of where they're studying or living in Southampton. Wherever you are, with the University of Southampton, you'll feel at home in no time!
Southampton University FAQs
Can I find student accommodation close to Southampton University?
It's easier than ever to find Southampton University student accommodation with a huge choice of university halls of residence and private student accommodation available in the city.
Do I have to stay in university halls at Southampton University?
There's a wide range of Southampton University student accommodation across all five city campus locations with a range of budget, catering and room options for you to explore. However, it's not mandatory and you're absolutely free to live in private rented student accommodation while you're at university in Southampton.
Which student accommodation is the closest to Southampton university?
Park House student accommodation is on Above Bar Street, roughly 2.2 miles from the university's Highfield campus, which is less than 25 minutes by bus or 45 minutes' walk.
Is Southampton a good university?
Southampton University is a global top 100 university and founding member of the Russell Group for research-intensive universities. The Complete University Guide ranks it 15th out of 135 with an overall score of 78% with factors including 80% for graduate prospects and 79% for research quality.
What type of courses do Southampton University run?
Southampton University offers nearly 300 undergraduate courses as well as foundation years, pre-masters and professional development courses.
Are there other universities in Southampton?
In Southampton you'll find the University of Southampton and Southampton Solent University. Our Park House student accommodation in Southampton is well placed for easy access to both of the universities.
Other Universities in Southampton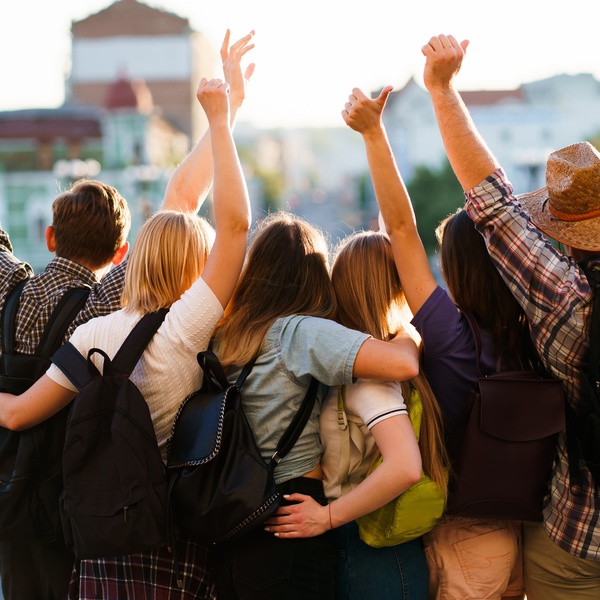 Southampton Solent University
With state-of-the-art facilities and huge investments into student services, Solent University also resides in the heart of Southampton city. Solent University is known as the maritime hub of Southampton and widely respected for its research and loved by students for its industry-focused approach.
Award-winning student accommodation