NTU Student Accommodation
Collegiate's student accommodation in Nottingham city offers a truly first-class student lifestyle .
Living in student accommodation is an important part of the university experience. That's why all Collegiate locations are built with students in mind. You'll enjoy premium facilities including a party room and private cinema, as well as an exclusive gym and study spaces to help you get the most out of your experience at Nottingham Trent University.
With an unbeatable city centre location and boutique feel, Nova offers exceptional student living starting from just £169 per week.
Featured Nottingham Trent Accommodation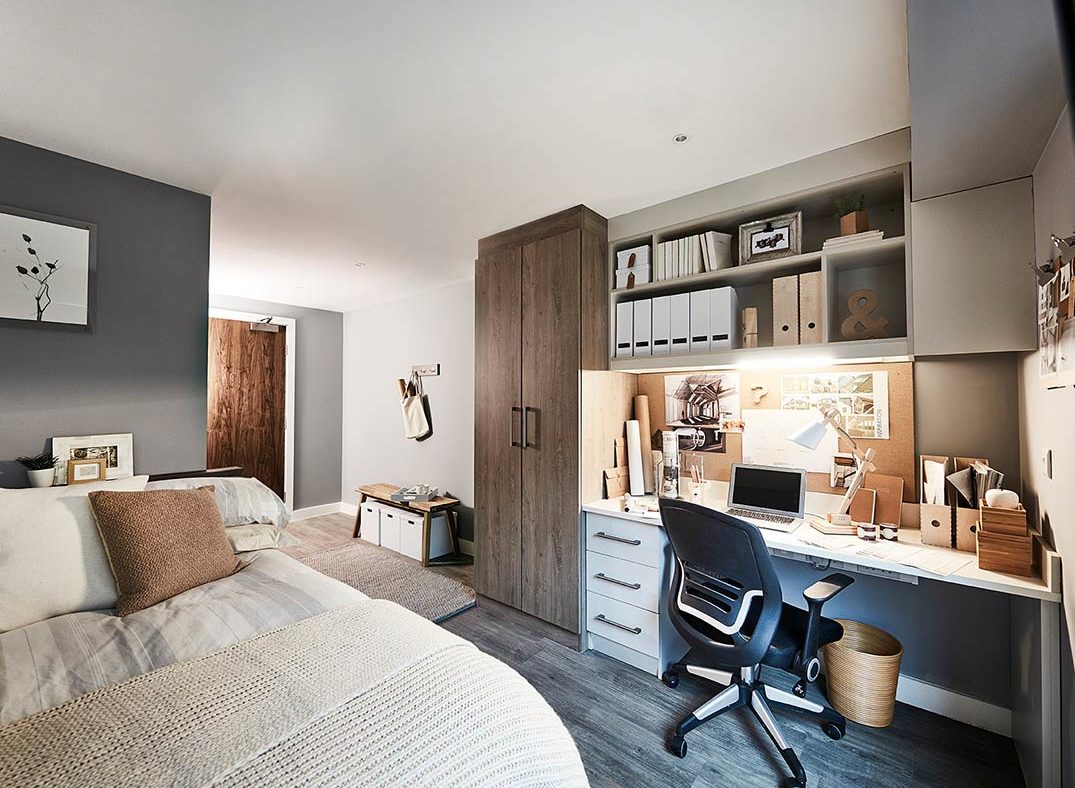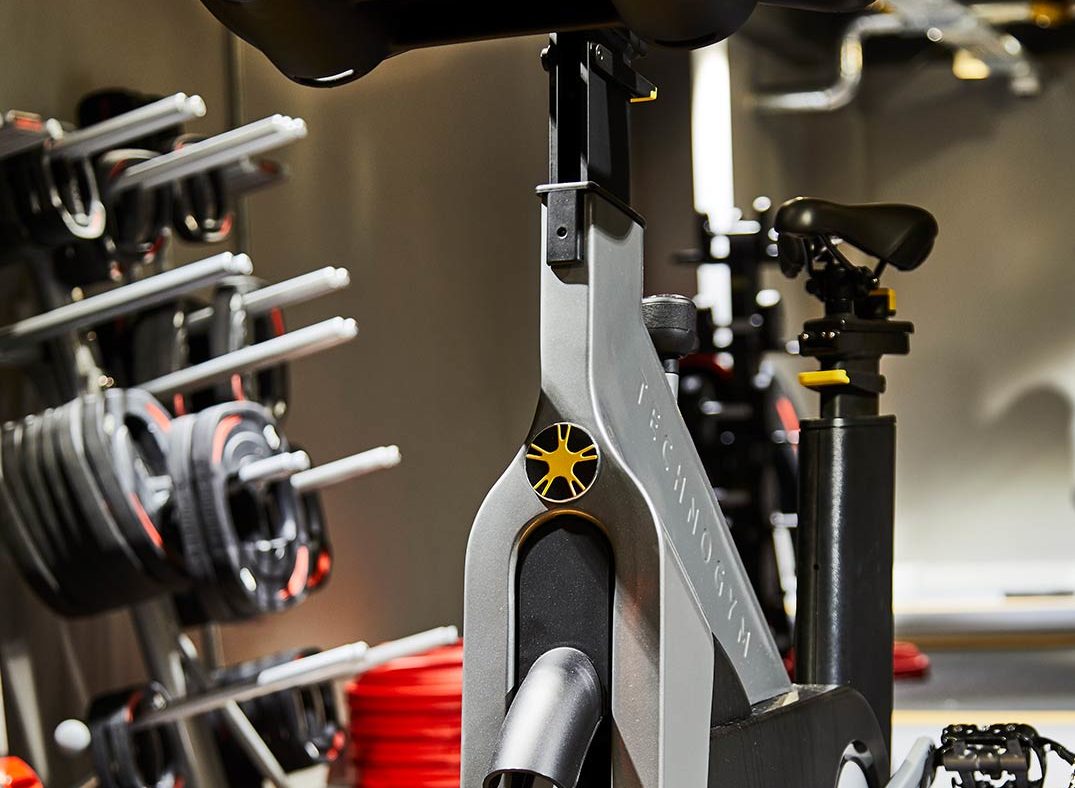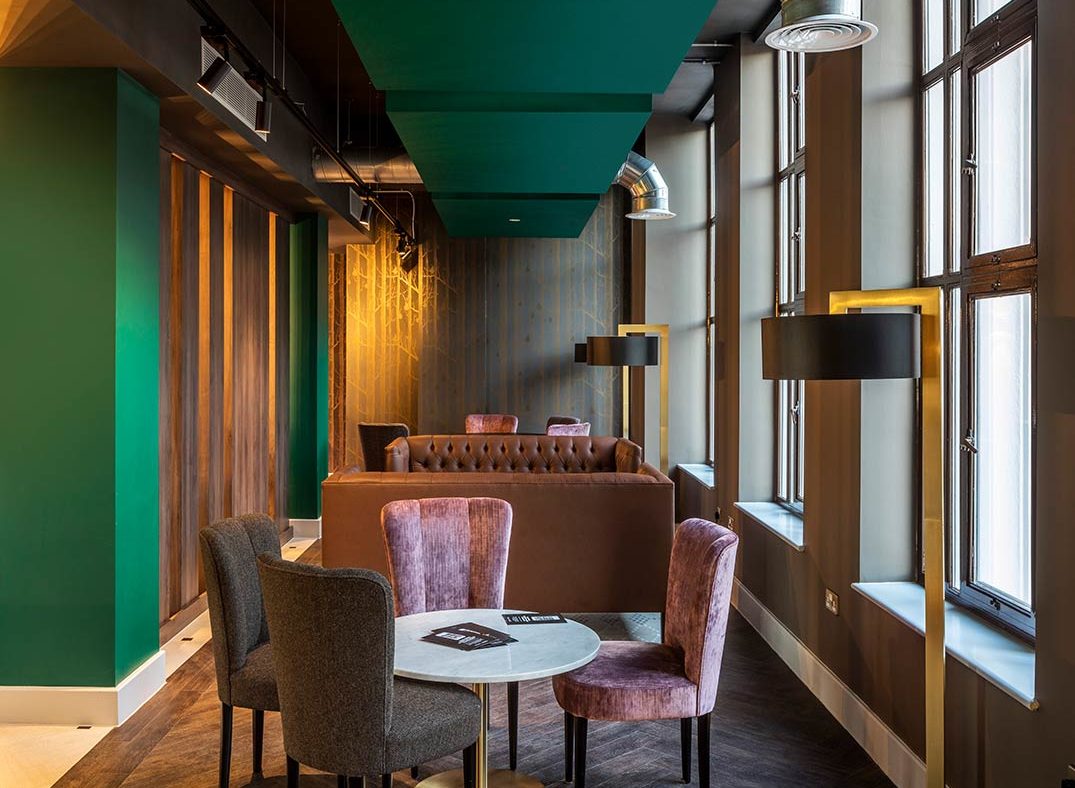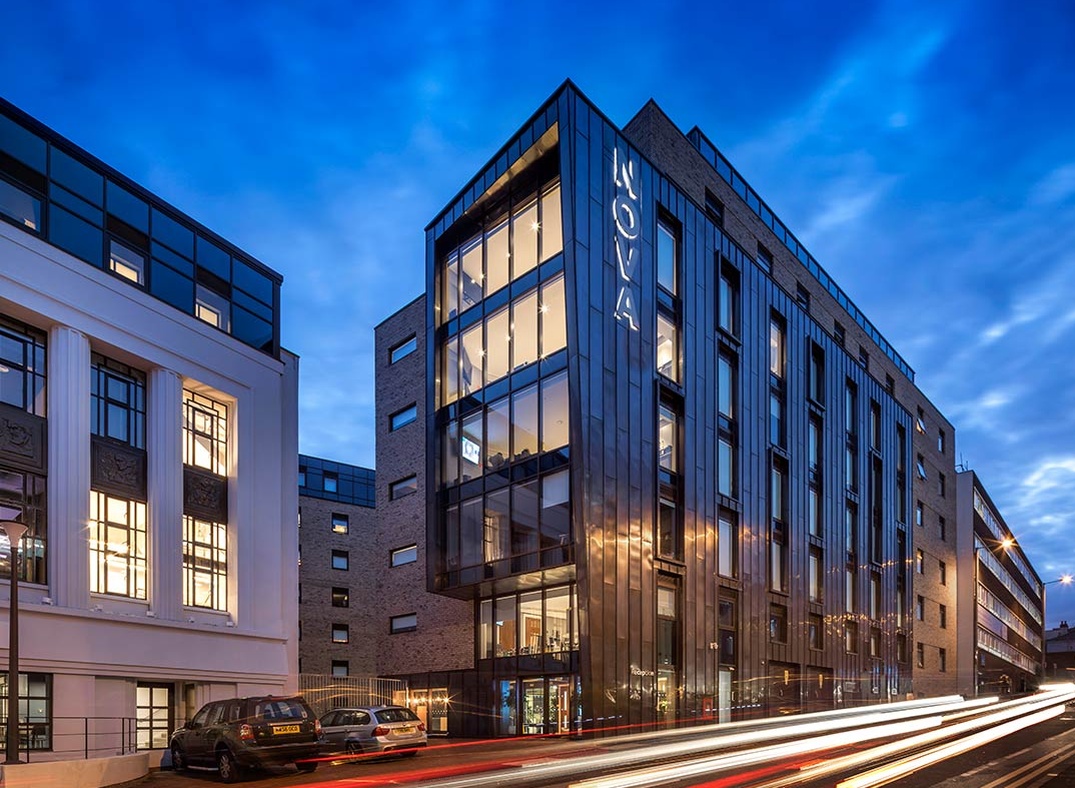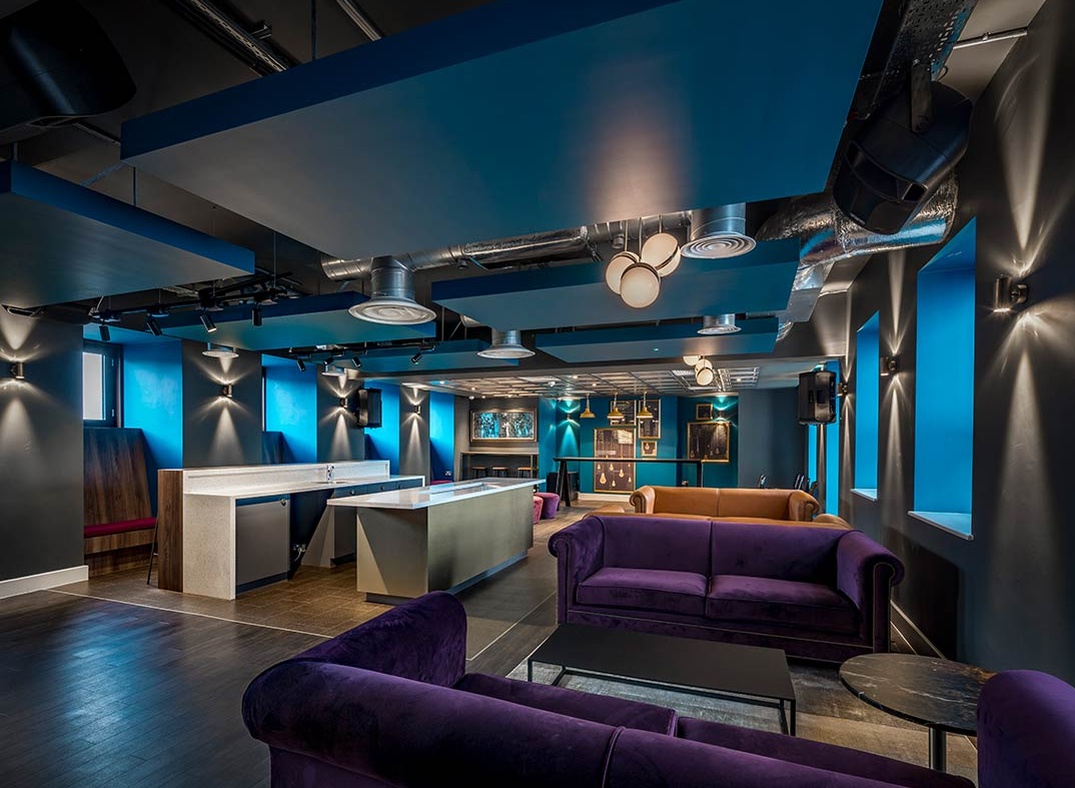 Nova
In space, a nova describes when a star shines brightest. At Nova, Collegiate have crafted the perfect Nottingham student accommodation to allow its residents to shine the brightest.
With an unbeatable city location and design like a boutique, Nova offers exceptional student living to those looking for the ultimate student experience.
We've positioned Nova so that our residents are close to some of Nottingham's most well-known attractions. The amazing city centre location is just around the corner from the best night-life and close to the universities.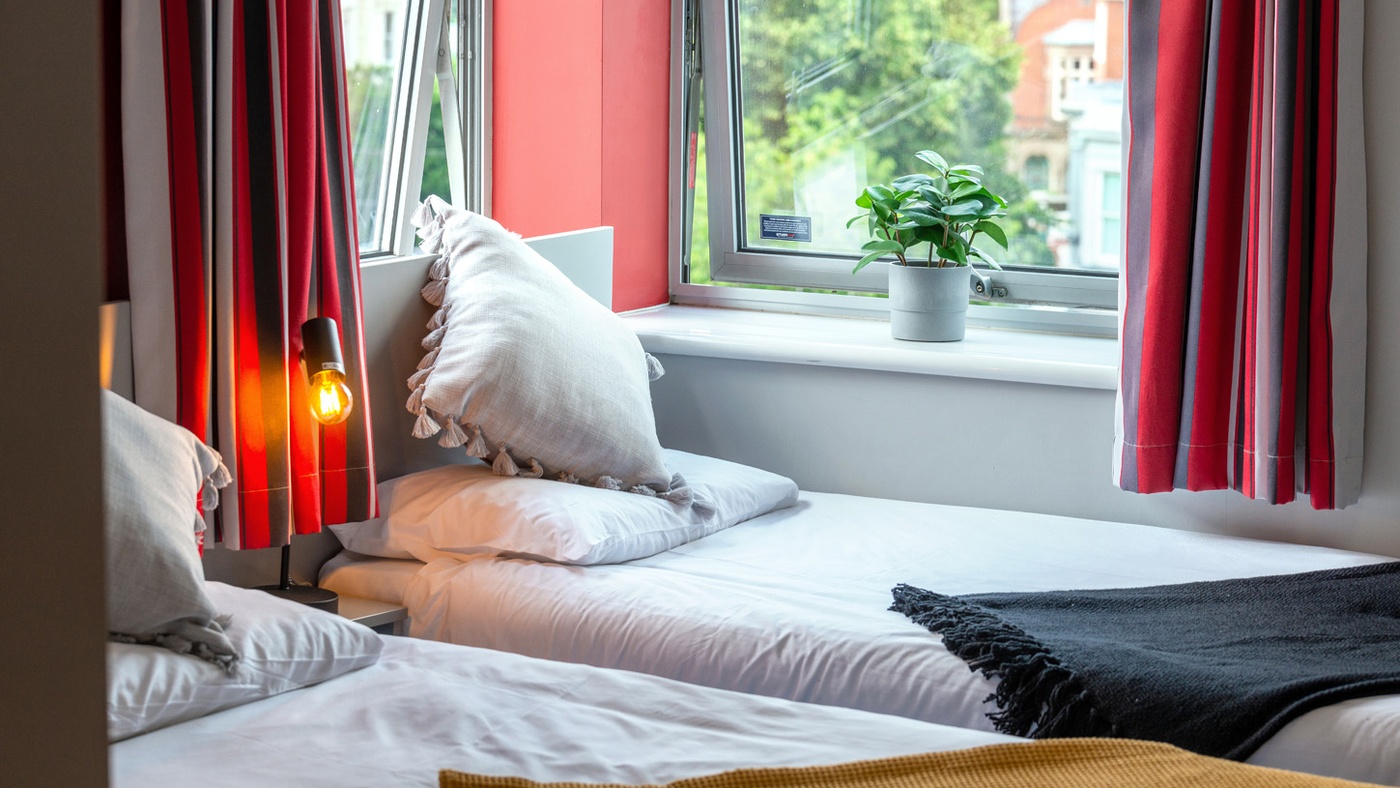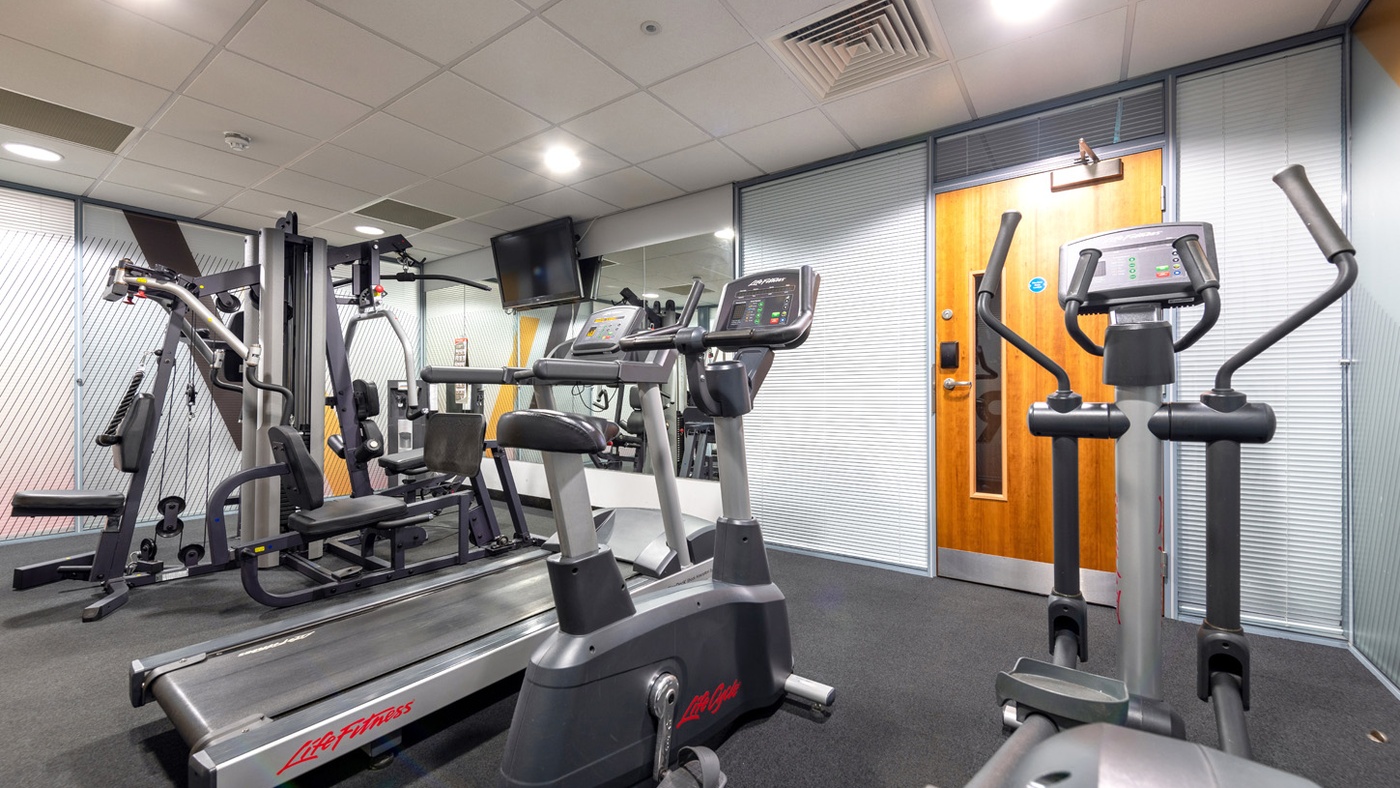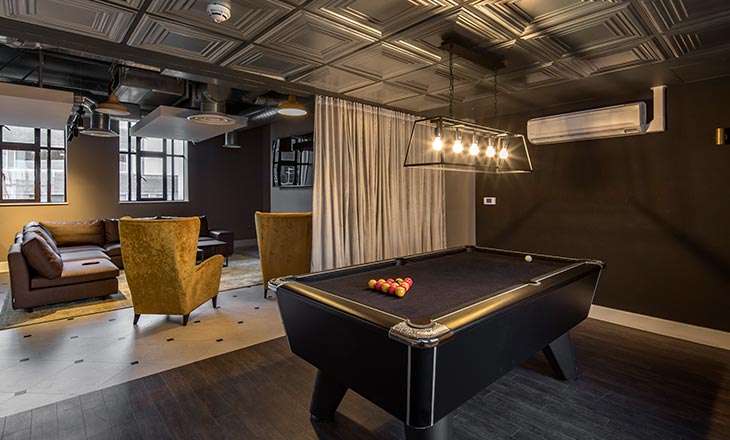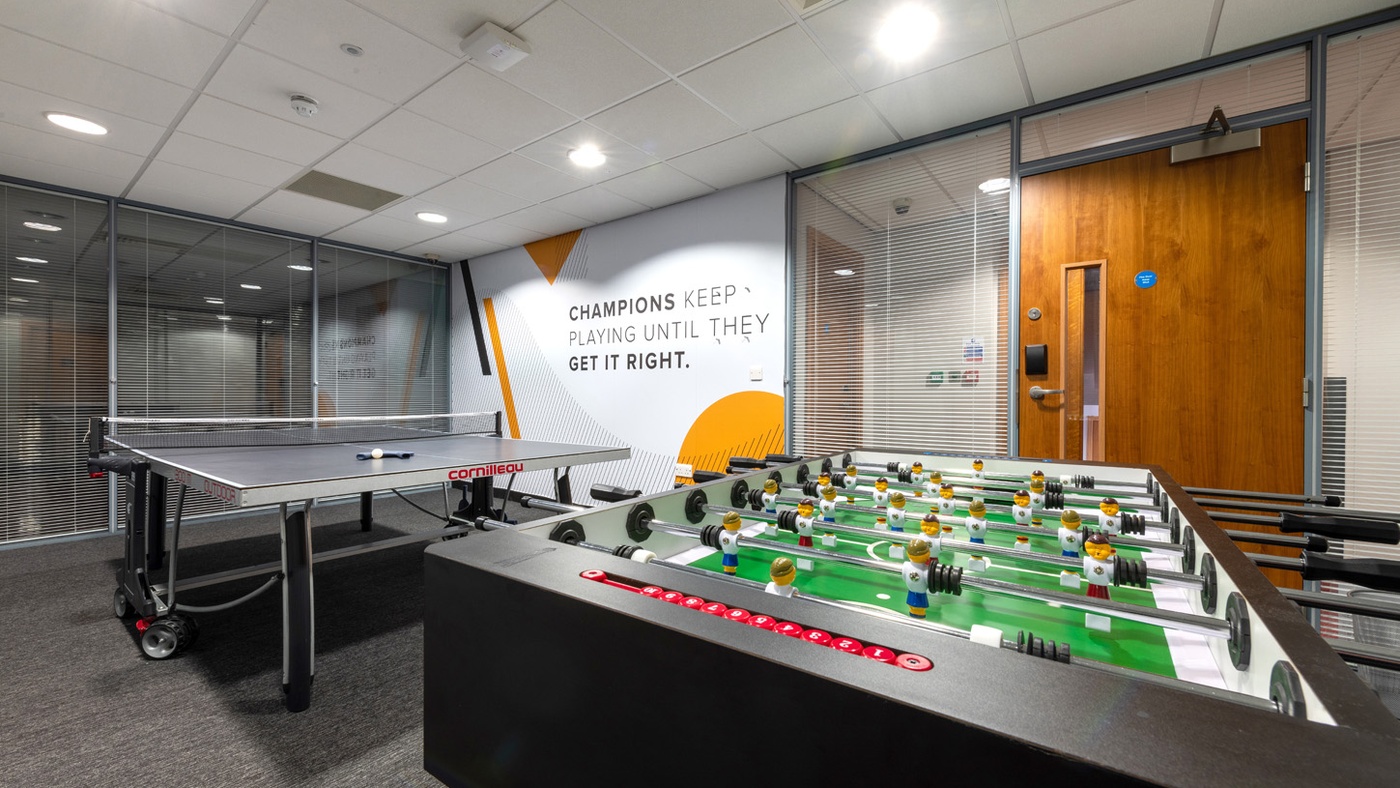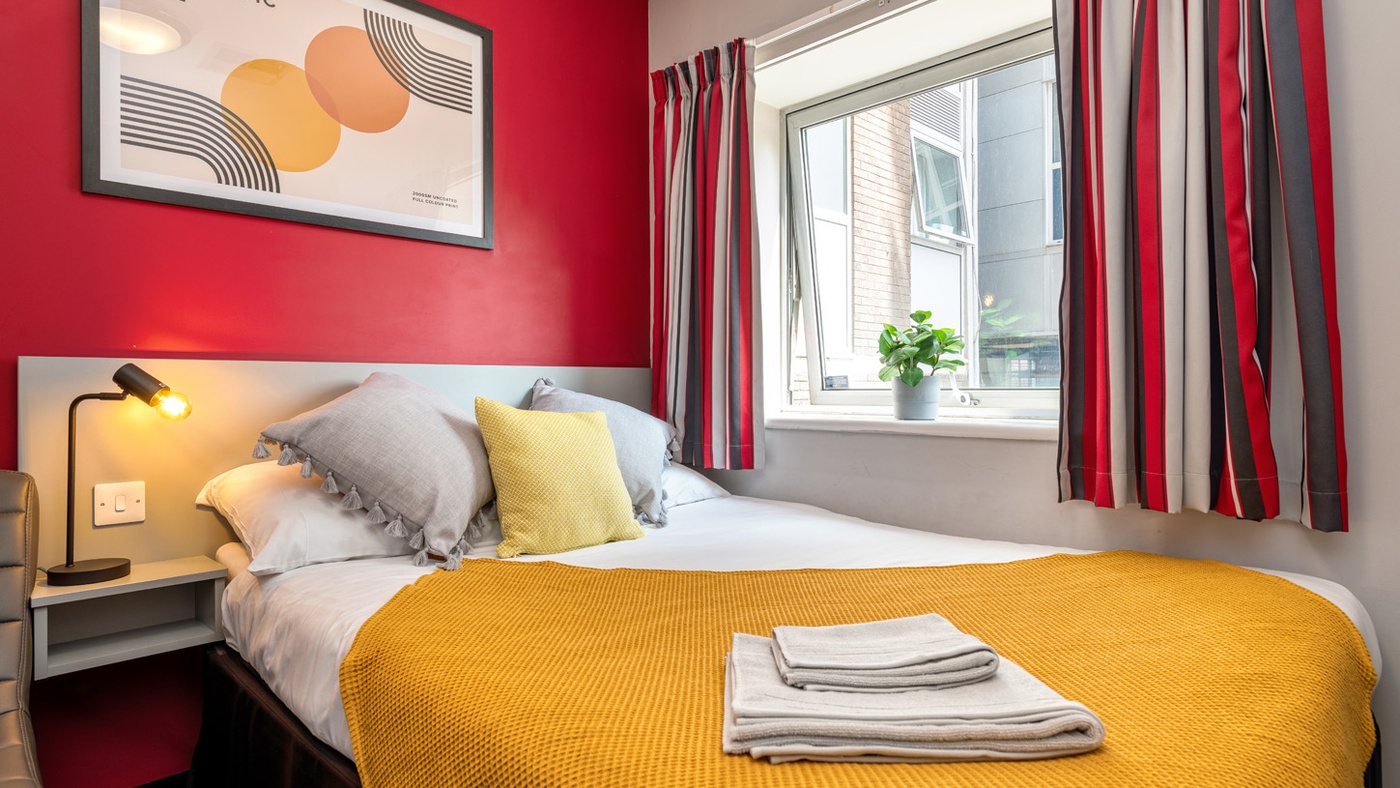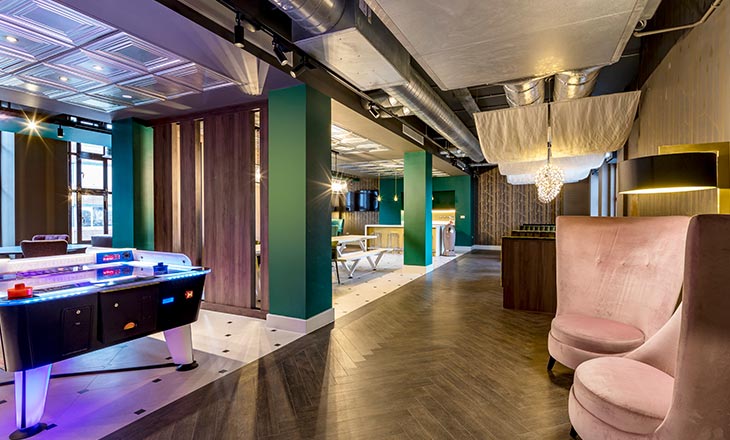 Clarendon Street
Just a stone's throw away from Nottingham Trent University and the hustle and bustle of the centre you will find Clarendon Street by Prima Vidae. With a variety of self-contained studio types and a host of fantastic features, accessible to all Clarendon Residents at Nova by Prima Vidae located just around the corner, including a 24/7 private fitness suite, a fully equipped study room that provides a learning environment and an exclusive communal space with a pool table you will sure enjoy your University years with comfort.
Residents at Clarendon Street will also be welcomed to a vibrant community and have access to a full schedule of virtual and social events.
Book with peace of mind
Easy. Flexible. Safe.
Safety guaranteed
Your wellbeing is at the forefront of our mind. We have put new cleaning routines, sanitising facilities and distancing measures in place to make sure you get the best and safest living experience possible.
Create moments
We want you to have the very best University years that is why we have ensured a calendar that is packed with fun social events both virtually online and off-site. But that's not all, as living with Collegiate you can make new friends, create memorable moments and be a part of a great community.
All-inclusive rents
No more worrying about extra bills and admin costs. Living at Collegiate means we take all of the hassle away from you so you can enjoy your time creating memories.
Discover NTU
Nottingham Trent University has been recognised as one of the UK's truly outstanding universities, and was named University of the Year in the 2019 Guardian University Awards. Previously, Nottingham Trent University held Times Higher Education's University of the Year 2017 award and the Times and Sunday Times Modern University of the Year 2018.
Nottingham city has a 10% student population with Nottingham Trent University welcoming over 24,000 students, split over five campus sites. Through close links with industry and employers, Nottingham Trent University is a leading UK university for employability, with 95% of students in employment or further study six months after graduating.
The University has been ranked in the top five most sustainable universities in the world by the Green League for their environmental commitments and investment of £200 million across the university's three core campuses.
The quality of teaching and learning at Nottingham Trent University has been rated Gold – the highest ranking available – in the government's Teaching Excellence Framework.
Nottingham is a fantastically compact city that's easy to navigate. Our Nottingham student accommodation puts you at the heart of the city with most facilities, entertainment and nightlife a short walk, cycle, tram or bus ride away.
Nottingham Trent University FAQs
What is Nottingham Trent University known for?
Nottingham Trent University is known for being one of the UK's largest universities with consistently high levels of student satisfaction and quality teaching. The uni's graduate employment rate ranks it as a top ten UK university in the Whatuni Student Choice Awards 2019. It is one of only 59 educational providers in the UK to receive the highest Gold rating for its outstanding teaching and learning in the government's Teaching Excellence Framework.
Where does Nottingham Trent University rank on the University rankings?
According to The Complete University Guide, Nottingham Trent University ranks 45th out 130 UK universities. Factoring in scores across topics such as research, facilities and services, it was awarded a score of 64% for the University League Table in 2022.
What type of courses does Nottingham Trent University run?
Nottingham Trent University offers undergraduate degrees, college courses and apprenticeships. Postgraduate degrees start with Masters, Certificates and Diplomas (MA) and go up to Research Degrees and Professional Doctorates (PhD).
Nottingham Trent University is split into eight academic schools:
Animal, Rural and Environmental Sciences
Architecture, Design And The Built
Environment
Art And Design
Art And Humanities
Nottingham Business School
Nottingham Law School
Science And Technology
Social Sciences
Is it hard to get into Nottingham Trent University?
Based on the percentage of students who apply to Nottingham Trent University, an average of 88.6% of applicants receive an offer.
Is Nottingham Trent the same as Nottingham University?
The two universities are located in the same city, but operate entirely separately. Nottingham Trent University is primarily based in the city centre, while the University of Nottingham is in the Clifton area of Nottingham.
How much does your accommodation cost?
Nova on Talbot Street starts at £175 per week for an en-suite bedroom in a shared flat, and private studios start at £188 per week.
Our Clarendon Street accommodation offers a variety of studios starting at £174 per week.
Which accommodation is closest to Nottingham Trent University?
The main campus of Nottingham Trent University is on Goldsmith Street.
Nova (NG1 5HD) is around a 6 minute walk, Clarendon Street (NG1 5NT) is around an 8 minute walk.
Award-winning student accommodation