About USW Accommodation
The University of South Wales (USW) puts over 22,000 students in the heart of Cardiff, among the bustling city centre. The striking Cardiff campus is home to over 50 creative courses including video game design, fashion, media and so much more.
With this central location, finding the best USW accommodation is easy. It's always worth considering university halls of residence when you're looking at university accommodation, however, the stunning housing brought to you by Collegiate is designed firmly with exceptional student living in mind.
Our three student accommodation sites are all perfectly placed for easy access to USW, and each offers a unique take on student lifestyles. So, whatever your needs and budget, across Eclipse, The Neighbourhood and Crown Place, we've a stylish room or spacious studio to suit you. Each accommodation is equipped with comfortable study and social spaces, while every room has its own desk so you're able to get your head into the books when you need to.  Collegiate residents also benefit from exclusive use of premium facilities ranging from an on-site gym and grab-and-go breakfasts to a private dining room and cinema room.
It's not just about the space with our University of South Wales university accommodation, you'll also benefit from an all-inclusive rent, broadband WiFi and the best location for making the most of your time in Cardiff. 
USW Accommodation From Collegiate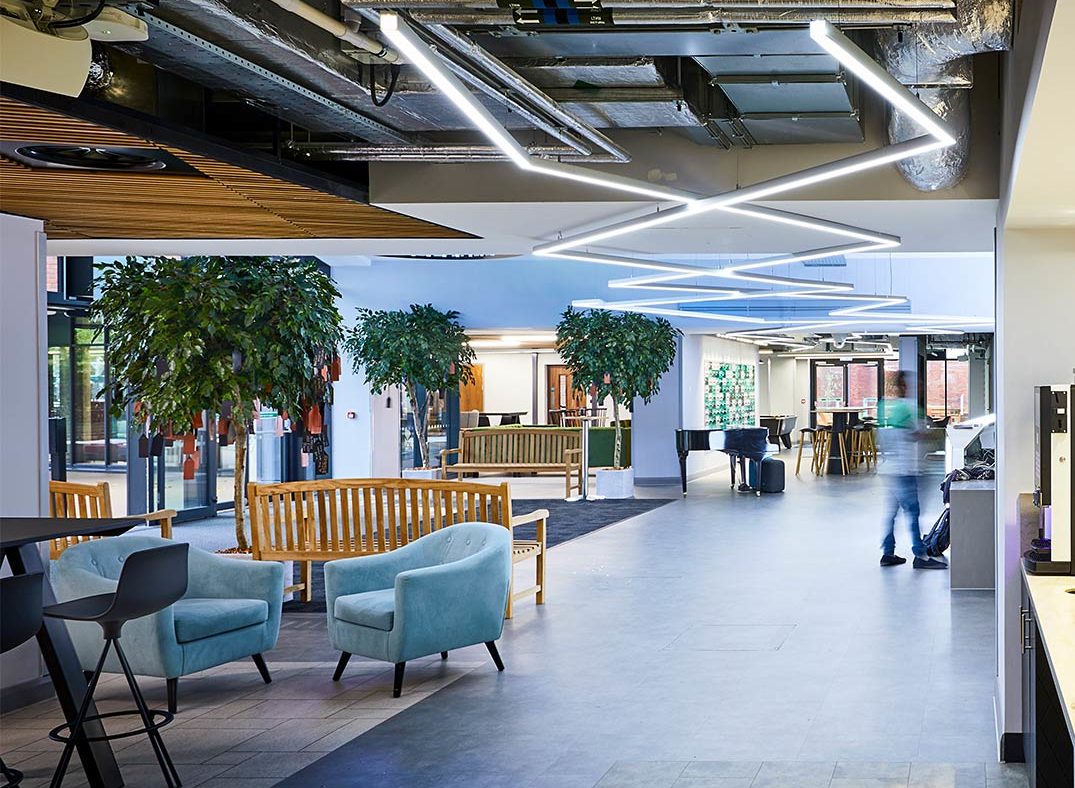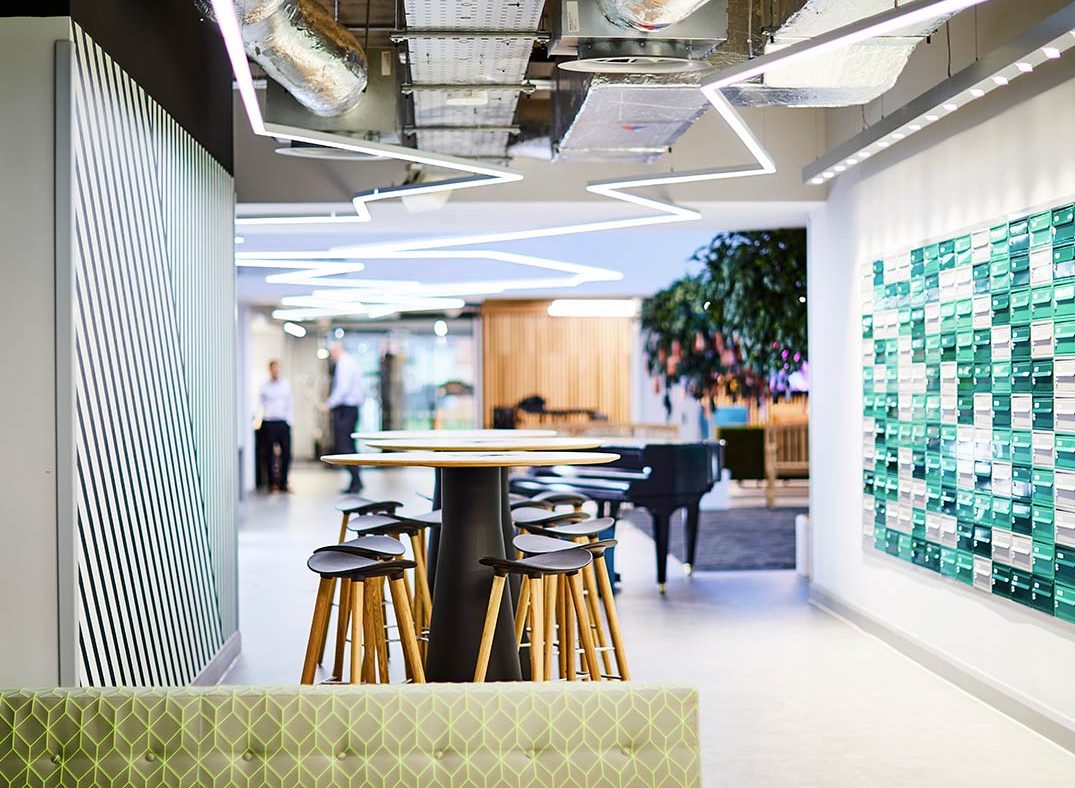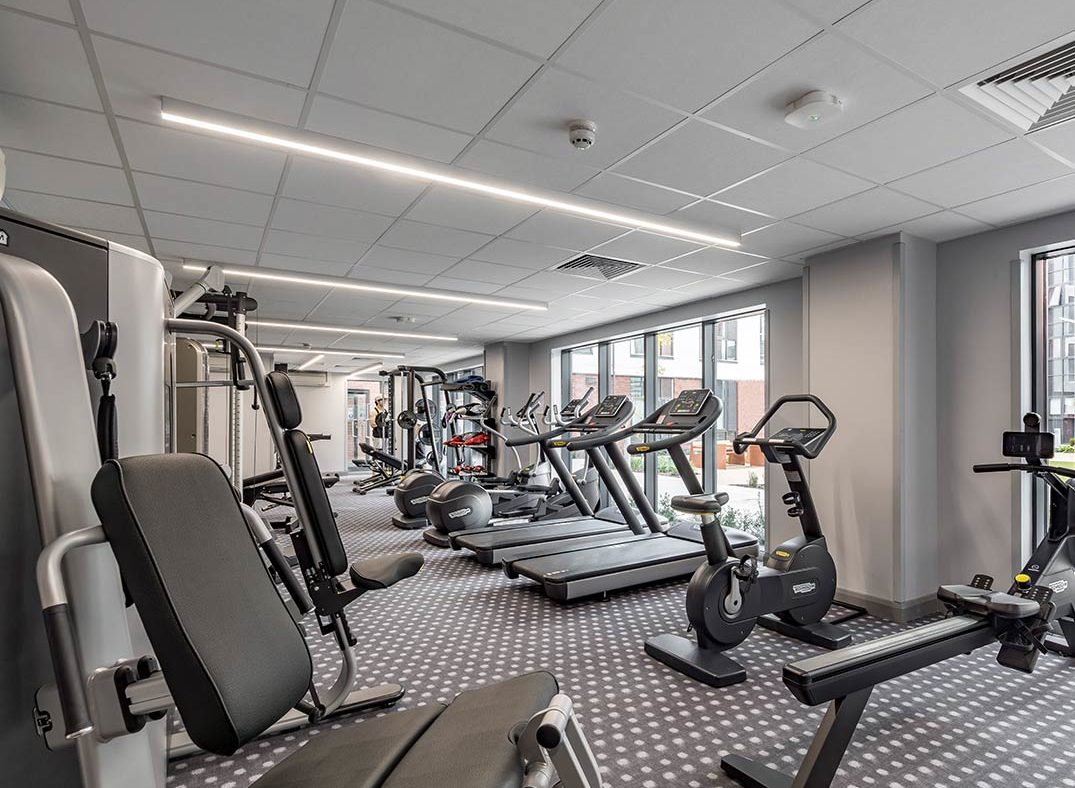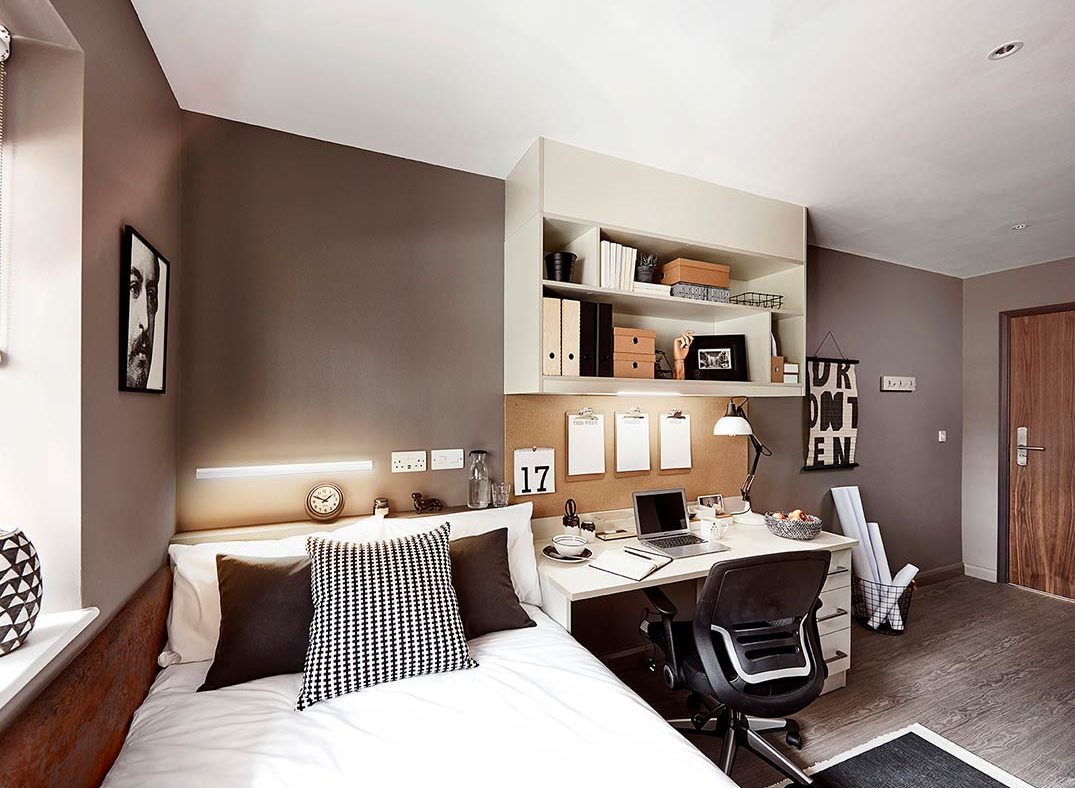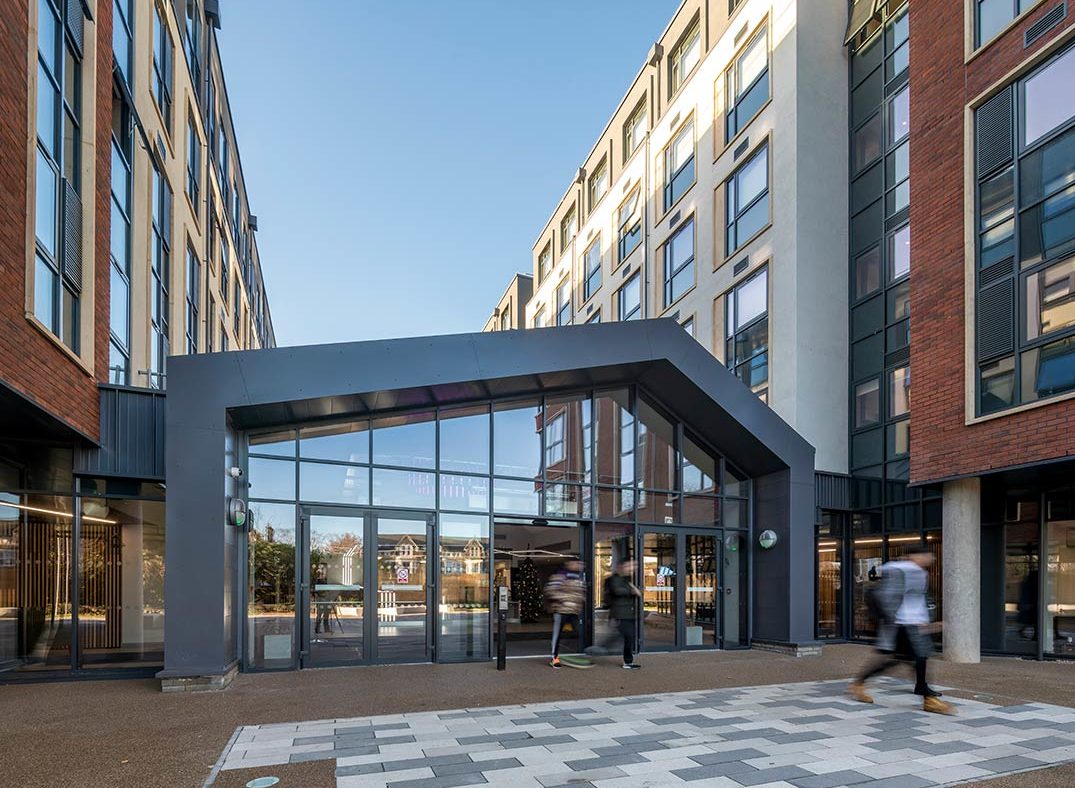 Eclipse
Collegiate Eclipse by Prima Vidae is just a short walk from both the University of Cardiff and University of South Wales, and with a friendly and contemporary vibe, Eclipse offers unrivalled student accommodation that's located perfectly for your studies.
Boasting exceptional features such as its very own nightclub for community events, to a themed private dining room to entertain friends. Welcome to the ultimate student living experience.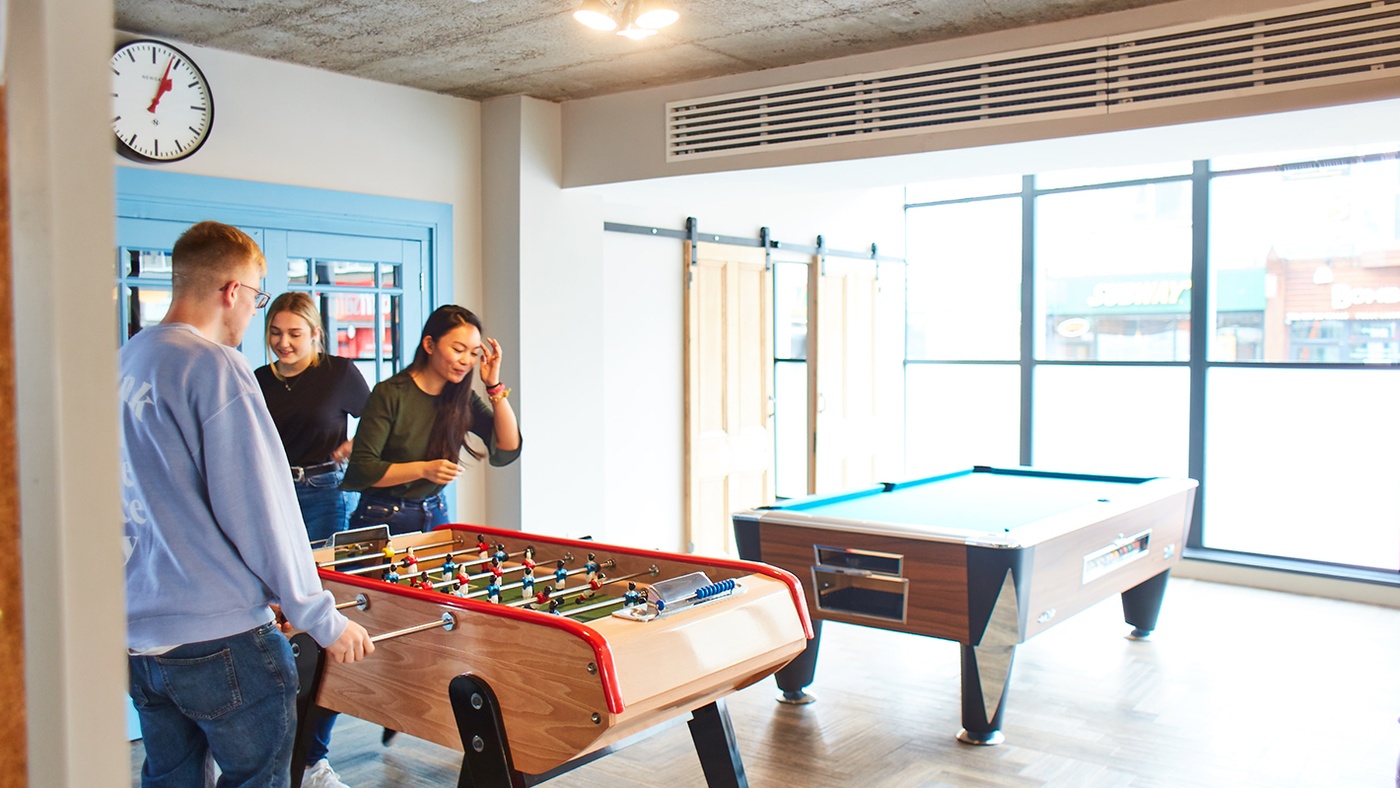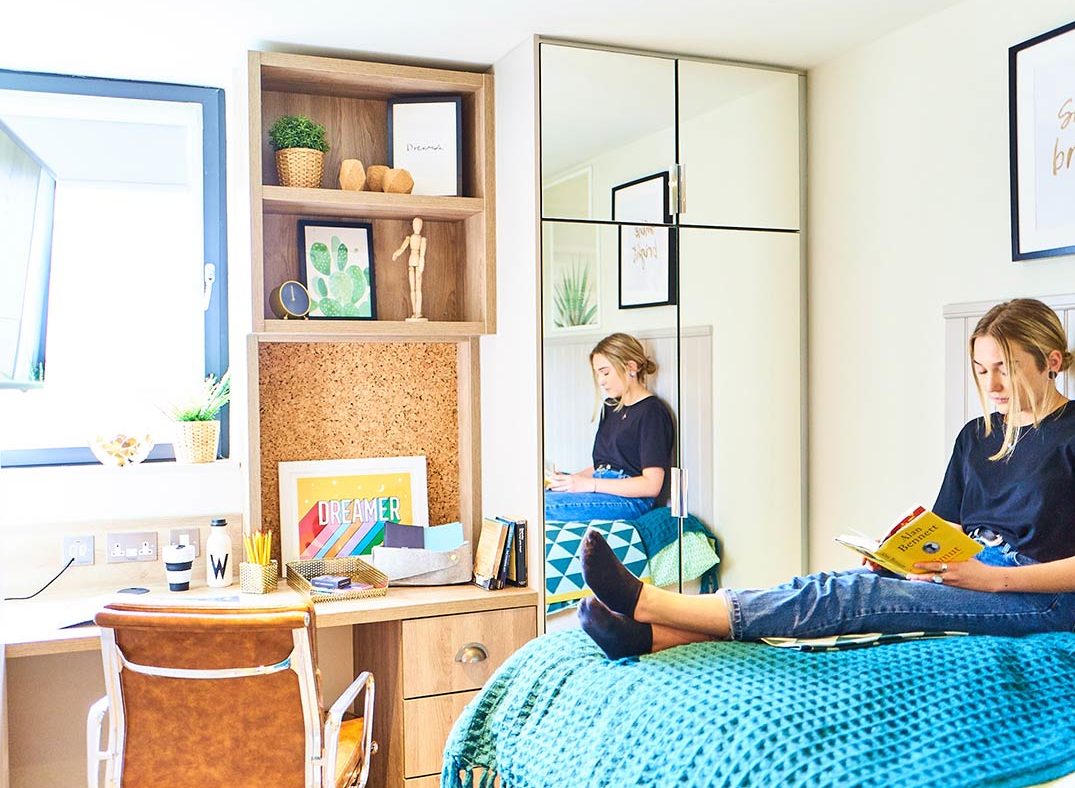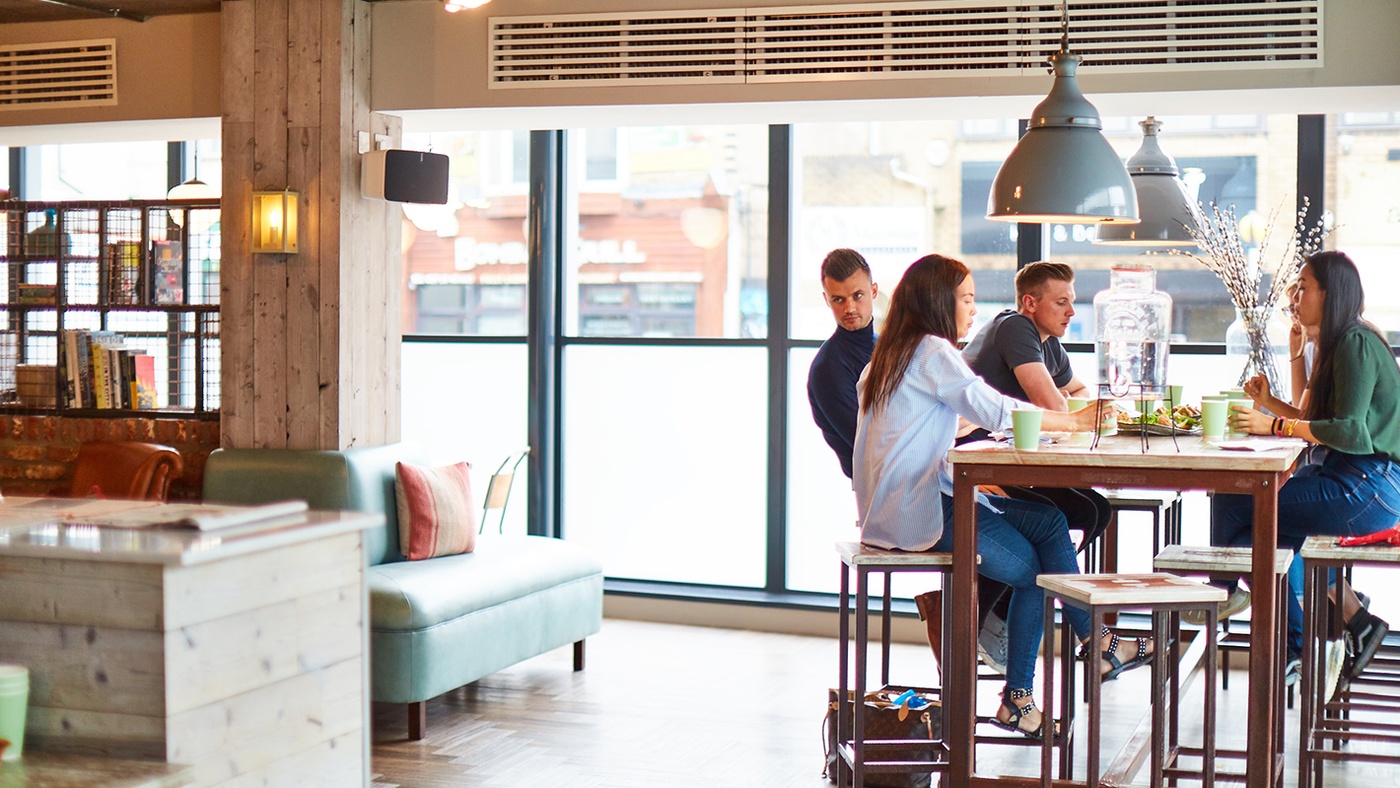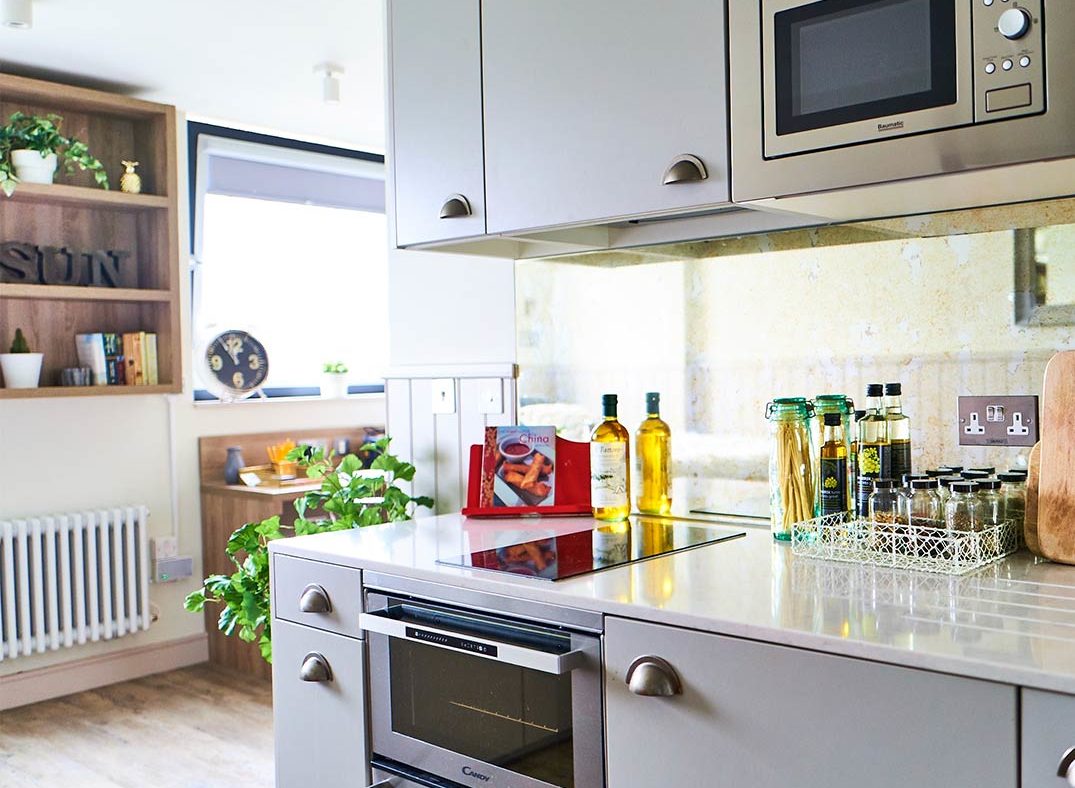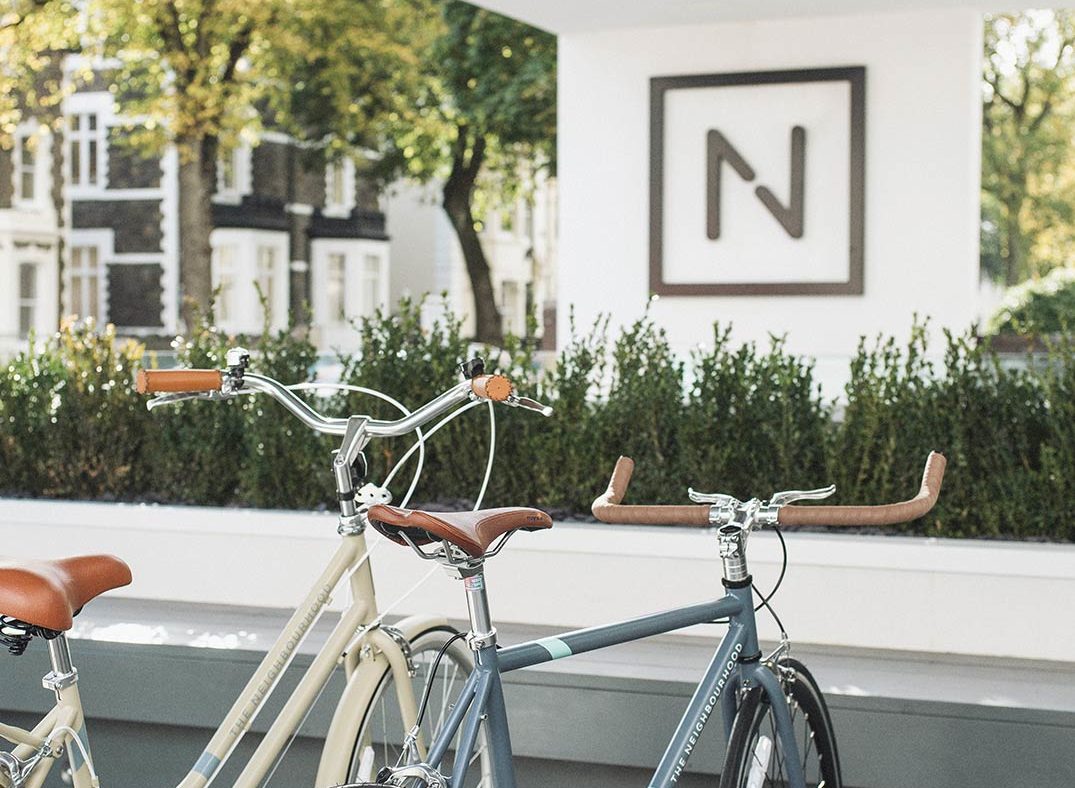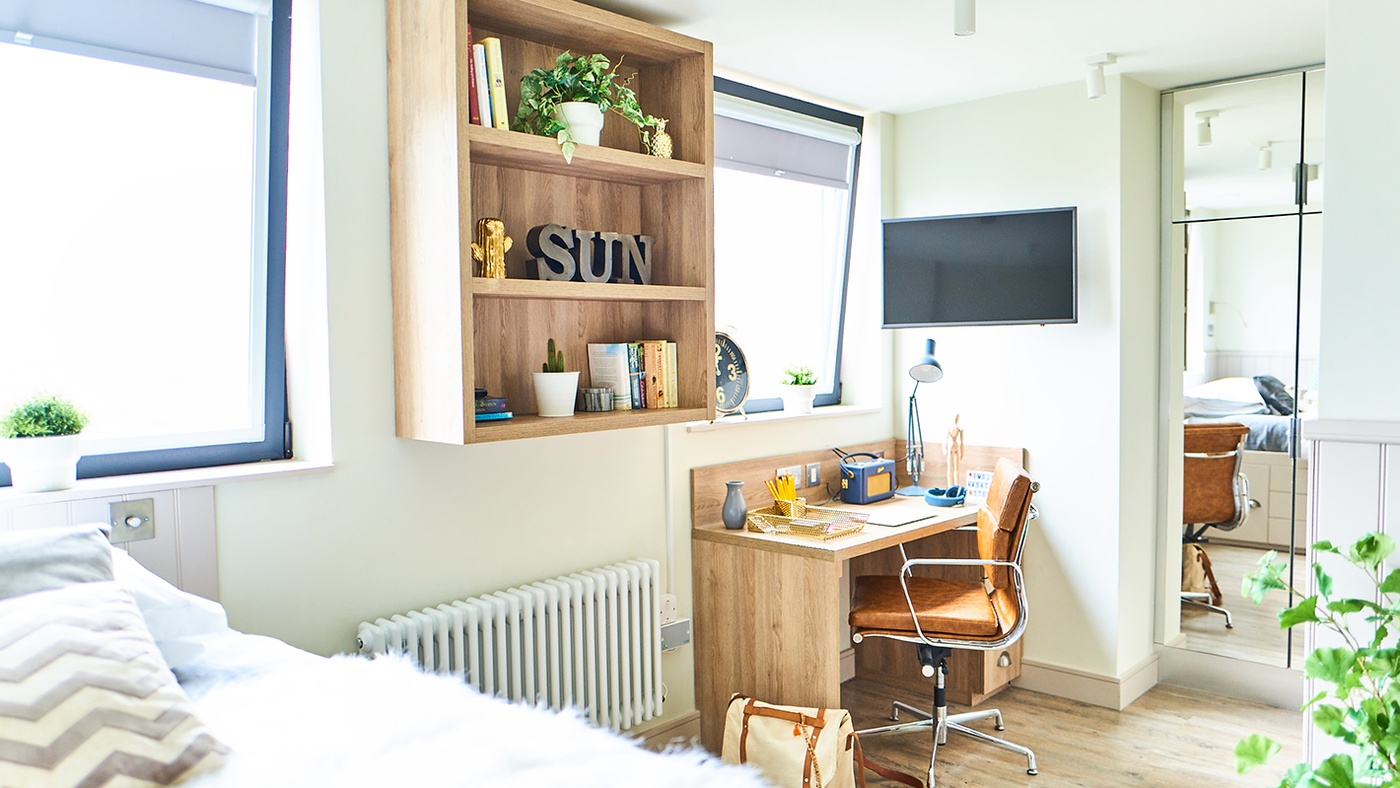 Cardiff The Neighbourhood
Everything you need, all safely under one roof. From big beautiful bedrooms and mega-fast 1 Gb WiFi to wealth of social and study spaces and exclusive residents events. From all-day all-night concierge and room cleaning to a fully loaded gym and free use of our bikes.
We're conveniently located on the corner of City Road and The Parade in the heart of Cardiff – ensuring you're within easy reach of the university, railway station and the rest of the city. The Neighbourhood Cardiff is a unique experience for students- it's not just somewhere to live it's a lifestyle.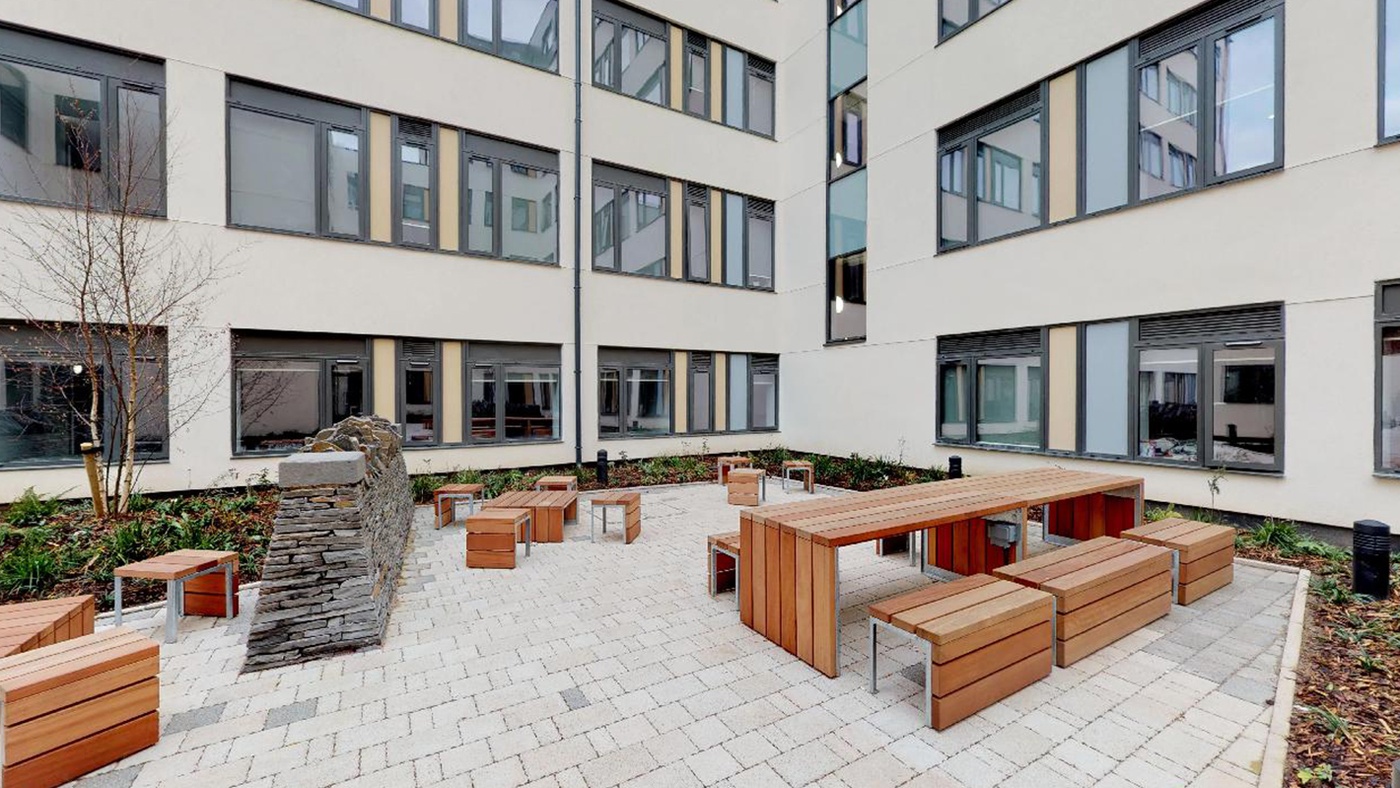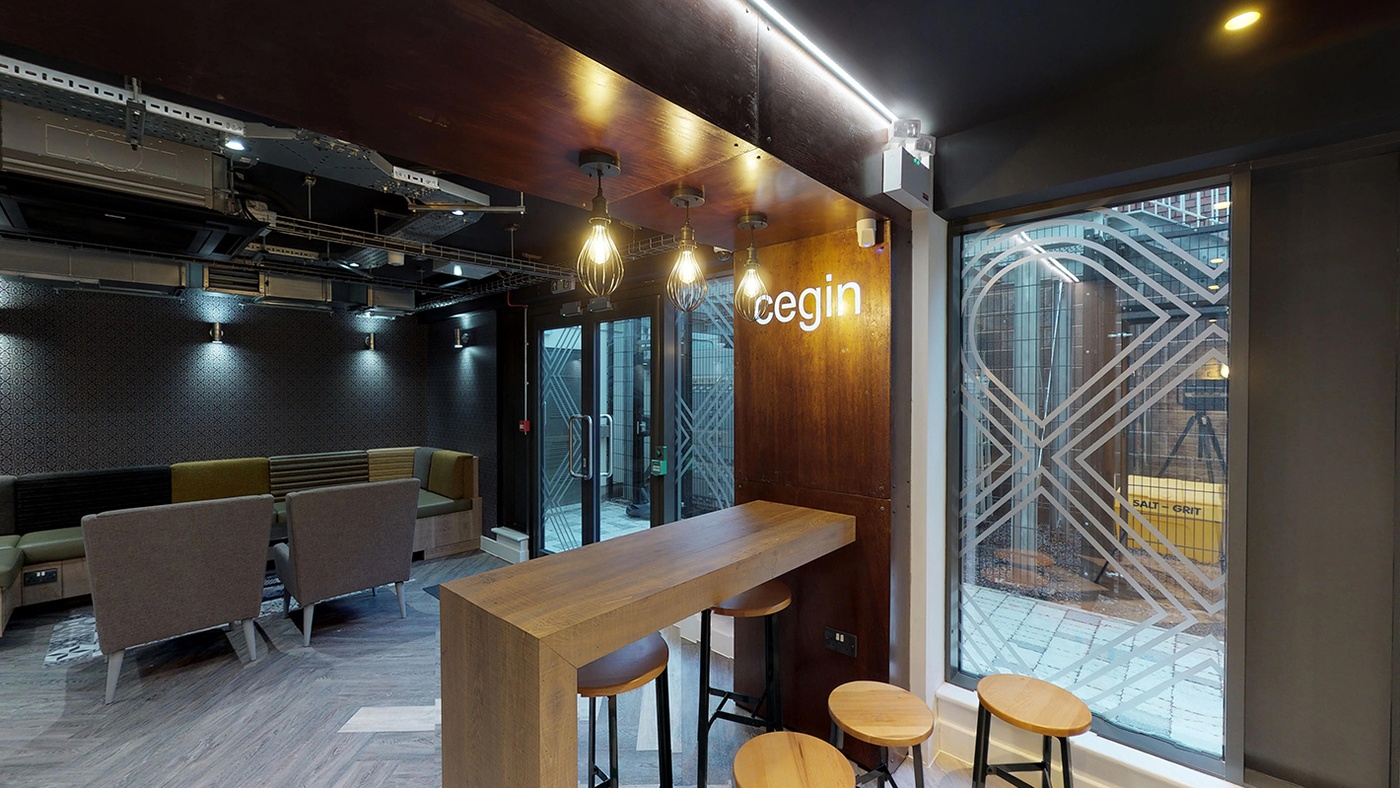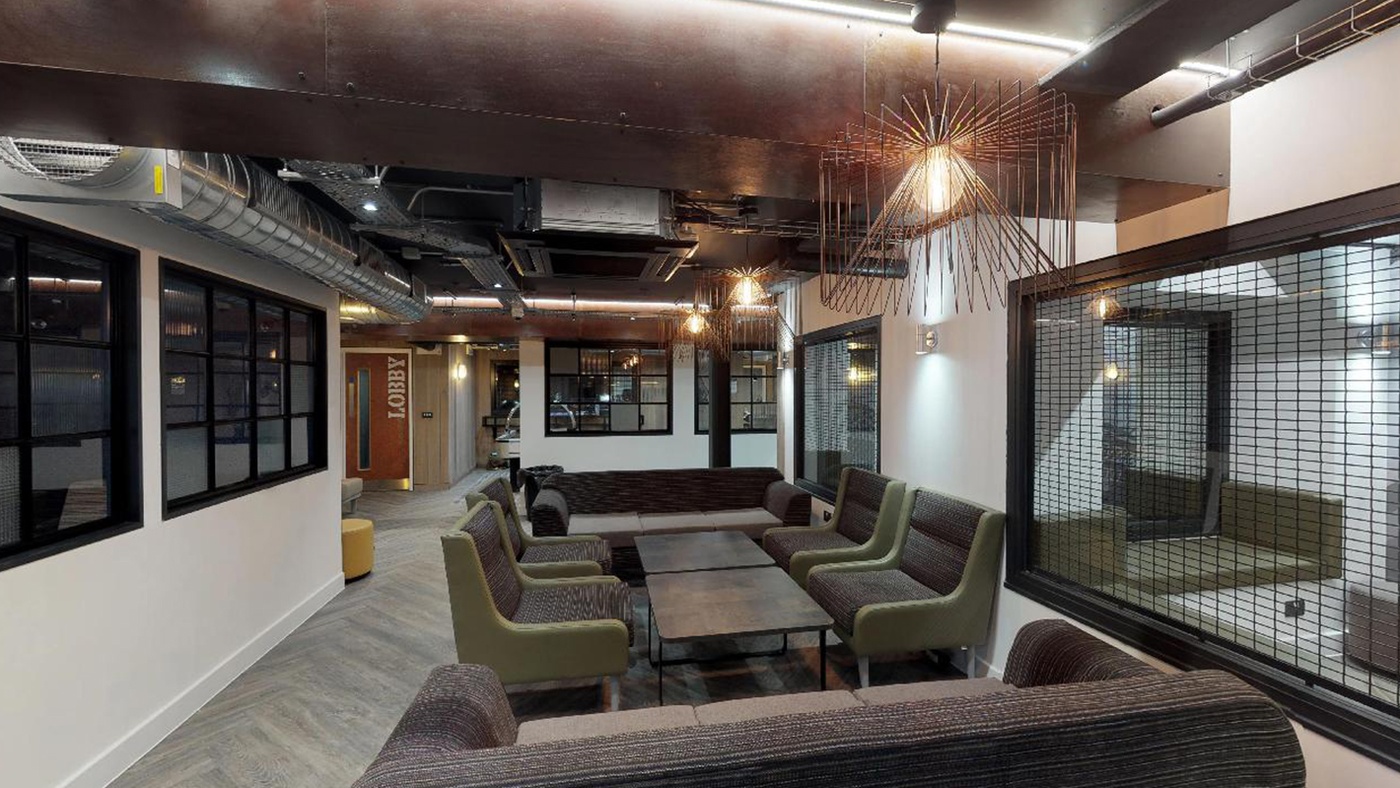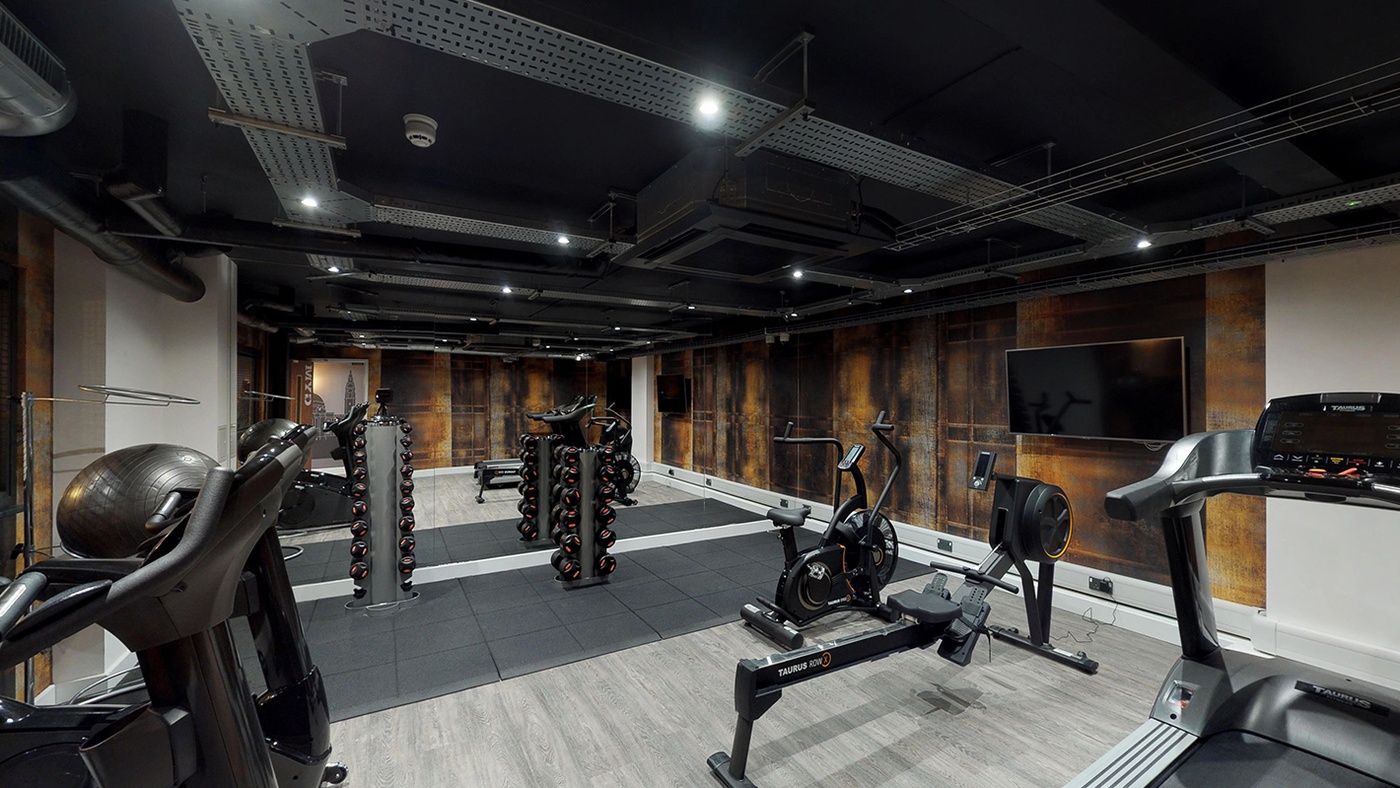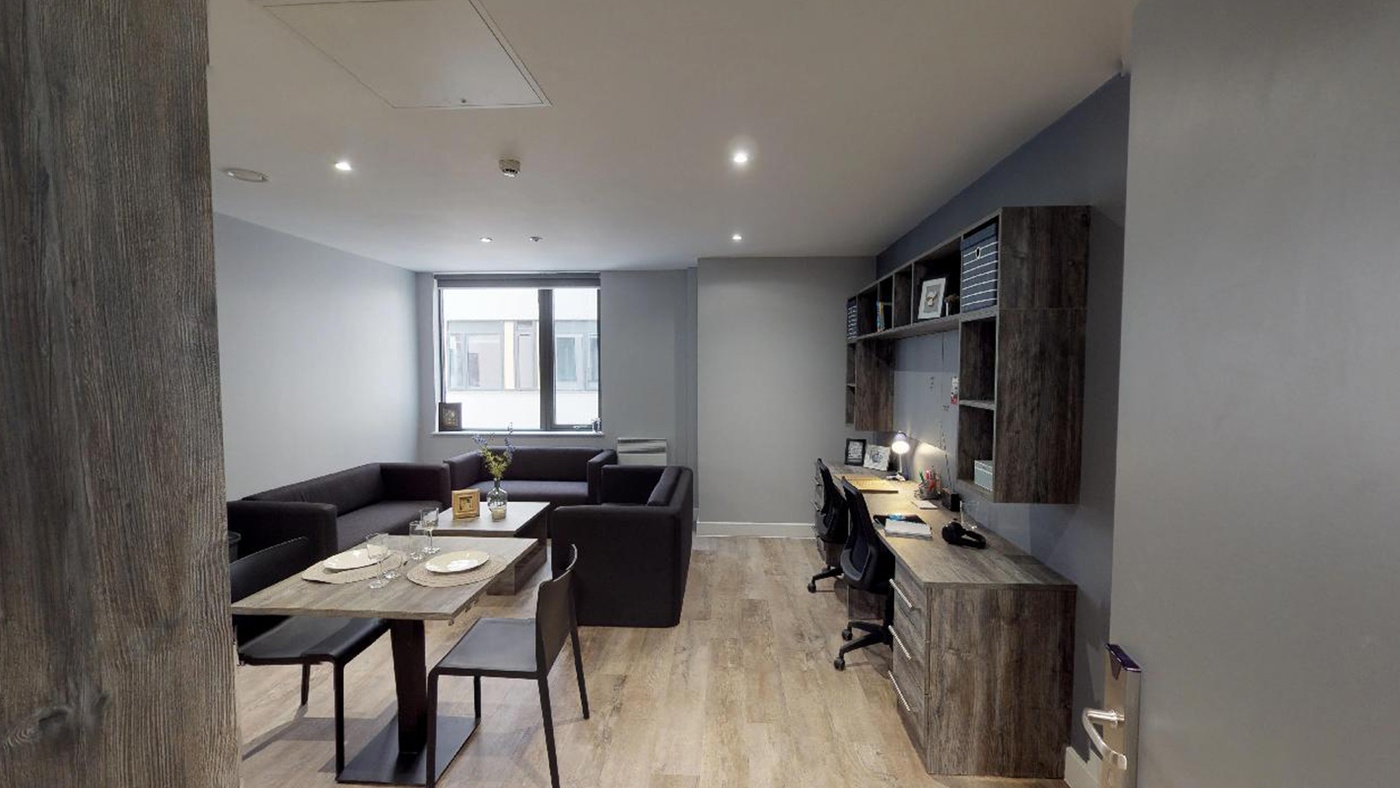 Crown Place Cardiff
Perfectly located in the heart of the Welsh capital, Crown Place Cardiff's bespoke design provides students with a full range of stunning amenities. With all-inclusive rent, we have thought of everything to make sure you get the best out of your university years.
Student accommodation near USW
Cardiff is a deceptively easy city to get around on foot and benefits from large pedestrianised areas. Our University of South Wales accommodation is ideally located for the university campus and the city centre.

Campus

Library

Student Union
Property
Discover the University of South Wales
The University of South Wales (USW) was formed in 2013 as part of a merger between University of Glamorgan and University of Wales, Newport. It's the second largest university in Wales, offering over 200 courses spanning across three campus locations in Cardiff.
The central Cardiff campus is home to the wide range of creative courses USW offer, while the Pontypridd and Newport campus sites lie in the heart of the South Wales Valleys. All three have been designed to be easily reached by students with superior transport links on offer, regardless of their location.
Over the years, the university has been recognised for many academic and educational achievements. Not least for producing world-leading and internationally excellent research in numerous specialist areas including mechanics, manufacturing, social care and education. It provided a partnership platform for think tanks including the Joseph Rowntree foundation, which developed debate on public policy reform in the UK.
The premium location of the USW Cardiff campus makes this university appealing for students who want the hustle and bustle of a thriving city centre combined with easy access to glorious countryside and coast. With so much on your doorstep, you're sure to love living, studying and exploring in Cardiff with USW. 
University of South Wales FAQs
Can I find student accommodation close to the University of South Wales?
There's a host of University of South Wales accommodation to choose from, including university halls and private student accommodation in the city – including Collegiate – so you're sure to find the location that suits you.
Do I have to stay in university halls at the University of South Wales?
Each University of South Wales campus has an accompanying accommodation which is open to all students applying to study at USW. It's not compulsory, and many students choose to live in the city regardless of where they're studying, which means places can be tough to secure. It's a good idea to explore off-campus and private student accommodation in Cardiff too.
Which student accommodation is the closest to the University of South Wales?
Collegiate's Eclipse by Prima Vidae student accommodation in Cardiff on Newport Road Lane is less than half a mile away from University of South Wales and is approximately an 8-minute walk.
Is the University of South Wales a good university?
In 2021, the University of South Wales moved up 11 places to be ranked 91st out of 135 by the Complete University guide, with an overall score of 53% but with 83% for student satisfaction.
What type of courses do the University of South Wales run?
The University of South Wales offers over 200 undergraduate courses and is split into three faculties:
> Computing, Engineering and Science
> Creative Industries
> Life Sciences and Education
Are there other universities in Cardiff?
As well as the University of South Wales, In Cardiff you'll also find Cardiff University and Cardiff Met University. Each of our Collegiate university accommodation sites are ideally located for the three universities in Cardiff.
Other Universities in Cardiff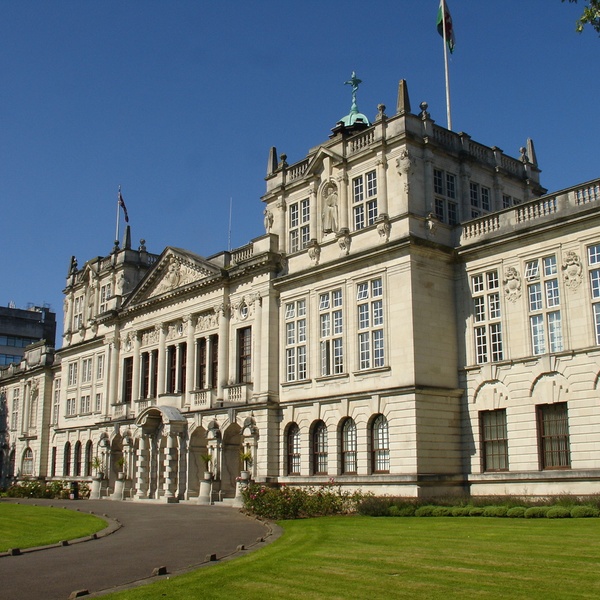 Cardiff University
Our student accommodation offers easy access to Cardiff University and its main campus on Cathays Park. As the largest university in Wales, it offers a wide range of subjects and high-end facilities for a remarkable student experience.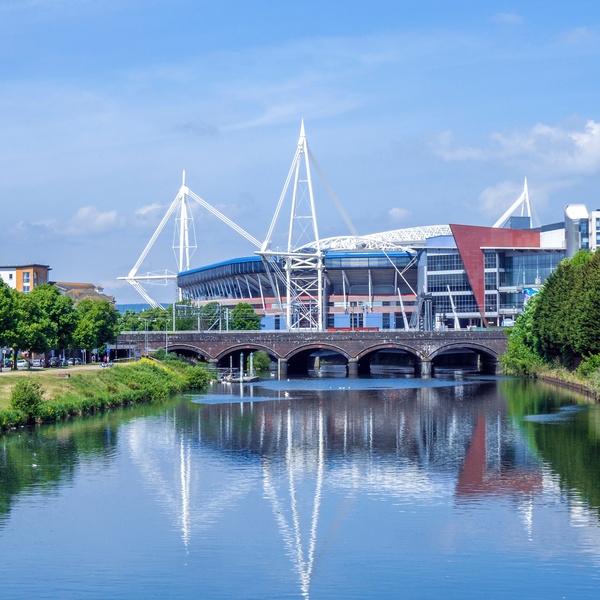 Cardiff Metropolitan University 
As The Times' University of the Year in 2021, Cardiff Met is in the heart of the city and well within easy reach of our student accommodation. Cardiff Met is loved by students for its collaborative nature and premium facilities to help make the most of time spent at the university.
Award-winning student accommodation