All You Need to Know About Leicester University Student Union
Avg. Read Time: 4m 6s
From finding the best student accommodation in Leicester to getting to grips with a new course and finding your way around a new city – there will inevitably be a lot to think about when you arrive at university. However, one thing that should be really high on your list is checking out Leicester Uni student union.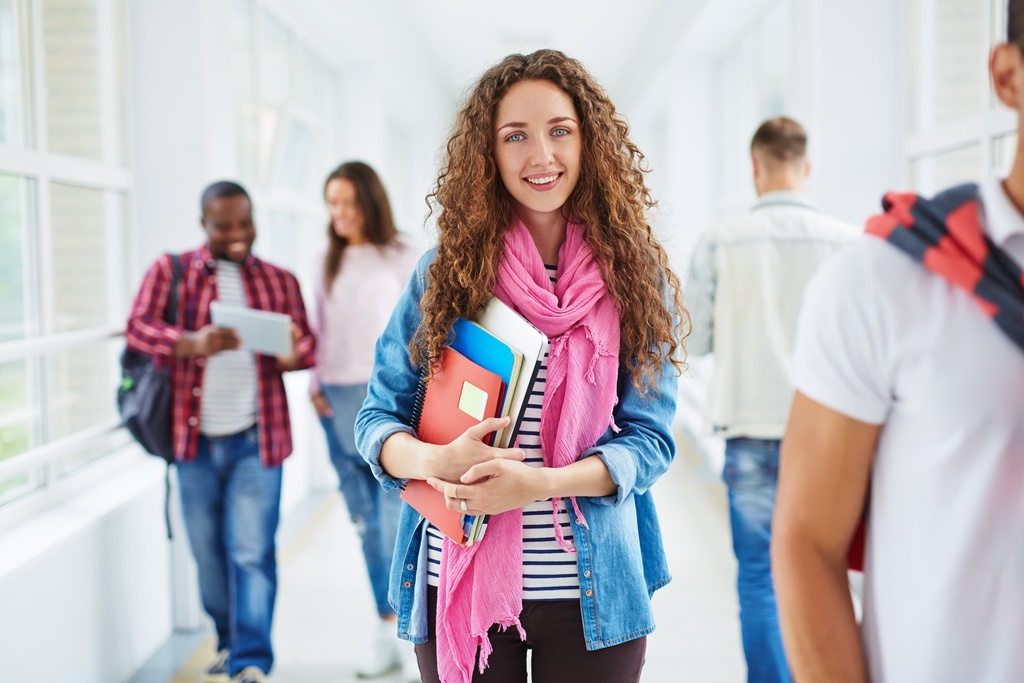 Why? Well, it's basically your first port of call for anything you can think of while you're at university in Leicester. Whether it's a fun night out, support services, academic guidance or just a great spot to catch up with coursemates over coffee, Leicester Uni student union has it all and more.
That's why we've put together a handy guide with all the basics you need to start getting to know everything that your student union has to offer. Start here, explore the website and take a wander down to the building to really get a feel for the buzz of the student union. Best of all, when you're staying at our student accommodation in Leicester, you're within easy reach of the amazing services and exciting events at Leicester Uni student union. So, start exploring!
The Role of ULSU
The Leicester Uni student union is there to support you with pretty much anything you may need while you're studying. From academic issues and support services to events and study spaces, the student union is a one stop shop for your university needs. While the student union works closely with Leicester Uni, it is a fully independent organisation run by elected student representatives with the best interests of Leicester Uni's 20,000 strong student body. It prides itself on offering an 'empowering, innovative and inclusive' union that brings a sense of community, so be sure to check out Leicester Uni student union when you can.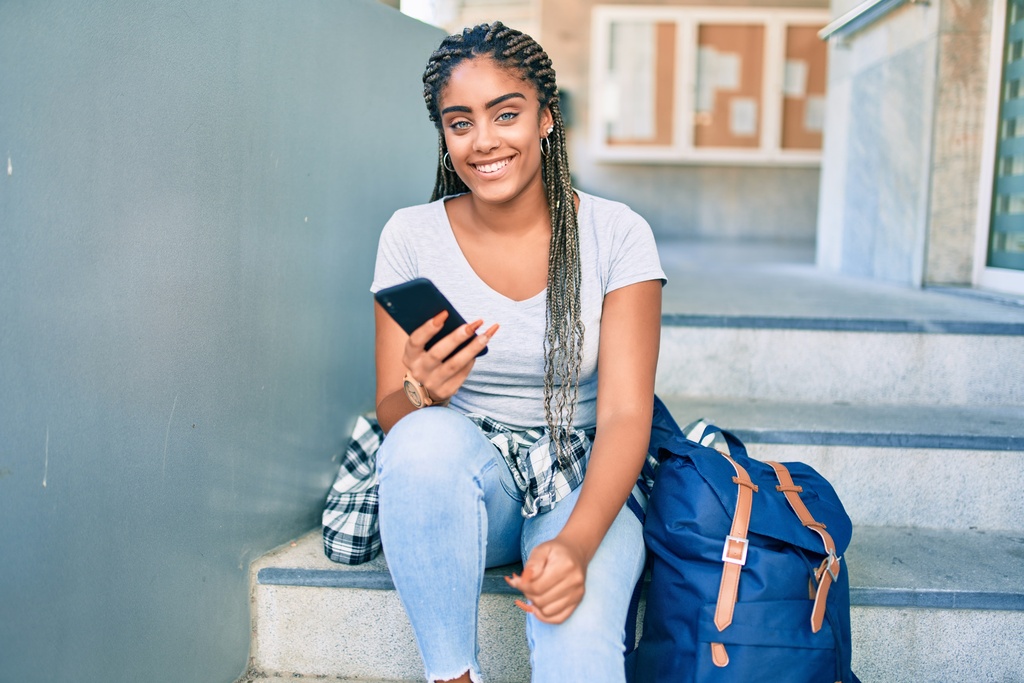 Groups & Societies at ULSU
One of the best parts of university is finding like-minded people, even better when they share your unique or niche interests! That's why you need to check out the groups and societies at Leicester Uni student union. From anime and manga to midwifery and media, there's over 200 groups and societies for you to explore at Leicester Uni so you're bound to find one that appeals. If not, you're encouraged to start your own, with full training and support provided, so either way you're sorted.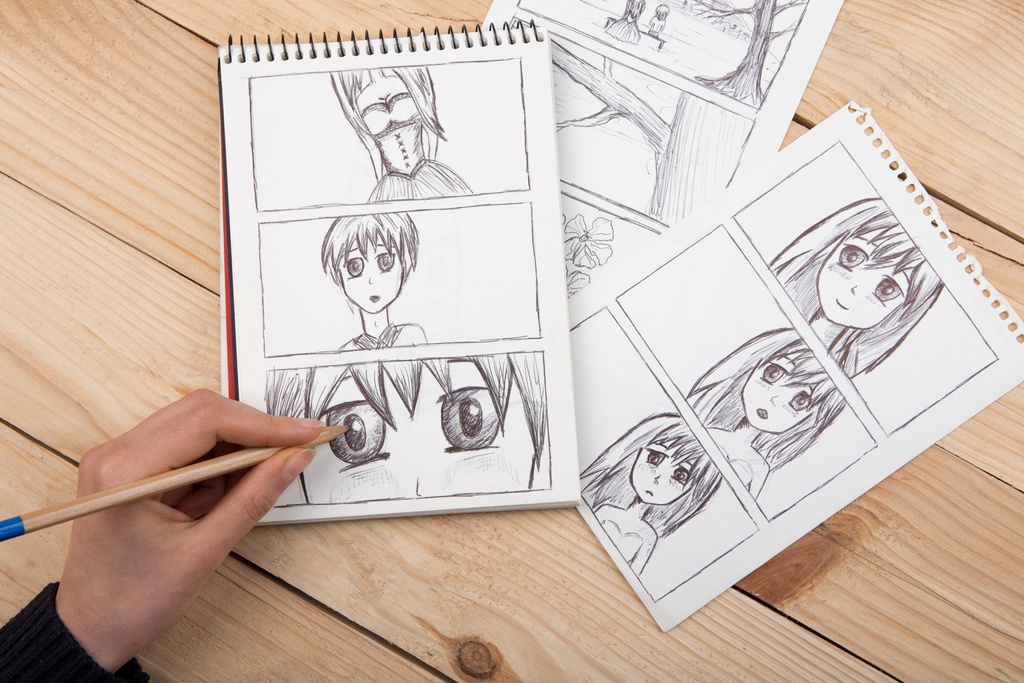 Sports at ULSU
Getting involved with sports at Leicester Uni student union is not just another great way to meet new people, but it's also super beneficial for your mental and physical wellbeing. Whether you're a seasoned athlete who's been playing for years, or just fancy trying something new, there's a sports club or society for you to join at Leicester Uni student union. If you fancy competing at a higher level you can join Team Leicester for BUCS and other national competitions. Or, the sports groups cater to every ability so don't be afraid to try something out if you think you'll enjoy it.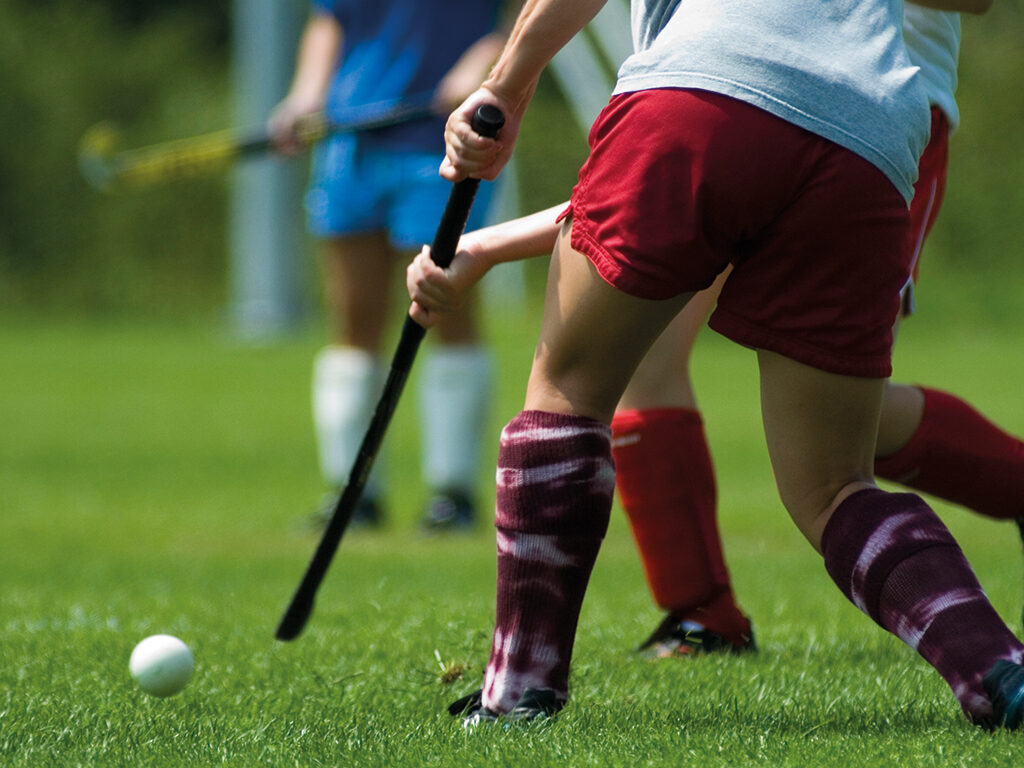 Volunteering at ULSU
You'll no doubt have a lot going on while you're at university but if you're able to spare some time in between seminars and study sessions, you should check out the volunteering opportunities at Leicester Uni student union. In the student portal (you just need your university details to log in) you'll find a range of local and national organisations looking for volunteers, allowing you to develop skills, build up your CV and potentially make a difference in the community. It's a great way to spend your time and you'll probably meet a few friends along the way!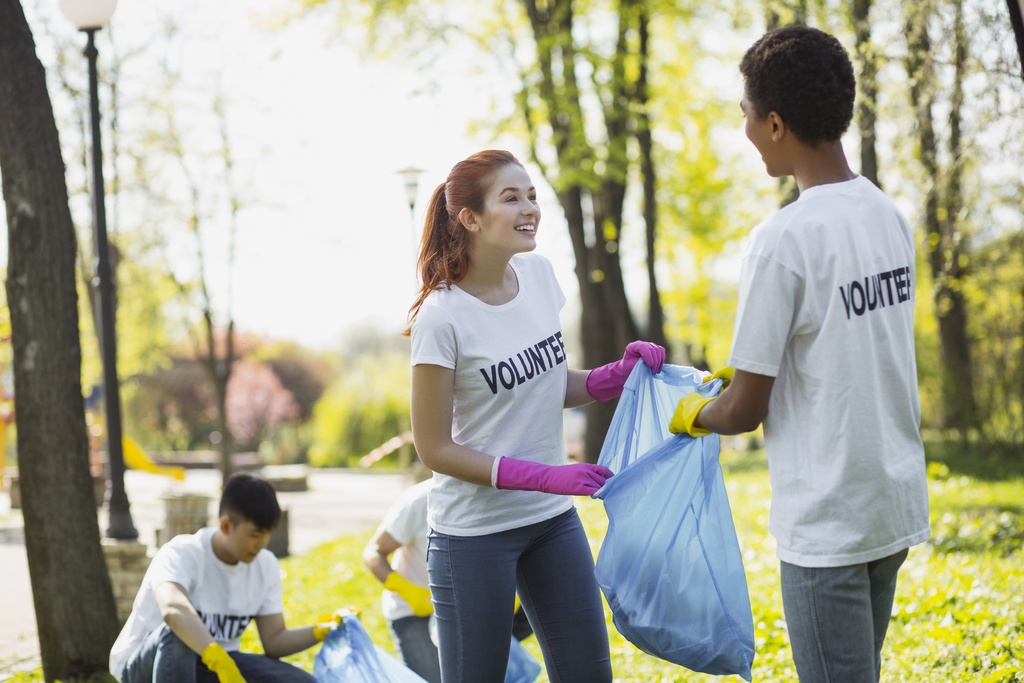 Upcoming Events
You're well placed for experiencing some of the best student nights in Leicester, but also for the packed social calendar at Leicester Uni student union. With a range of performances, comedy shows, club nights and events to choose from, you're never short of fun things to do in Leicester.
Location
Just around a 30-minute walk or bus ride (the no.48 Arriva is direct from the Haymarket Bus Station) from our Leicester University accommodation, you'll find the student union at the following address Percy Gee Building, University of Leicester, University Road, Leicester LE1 7RH.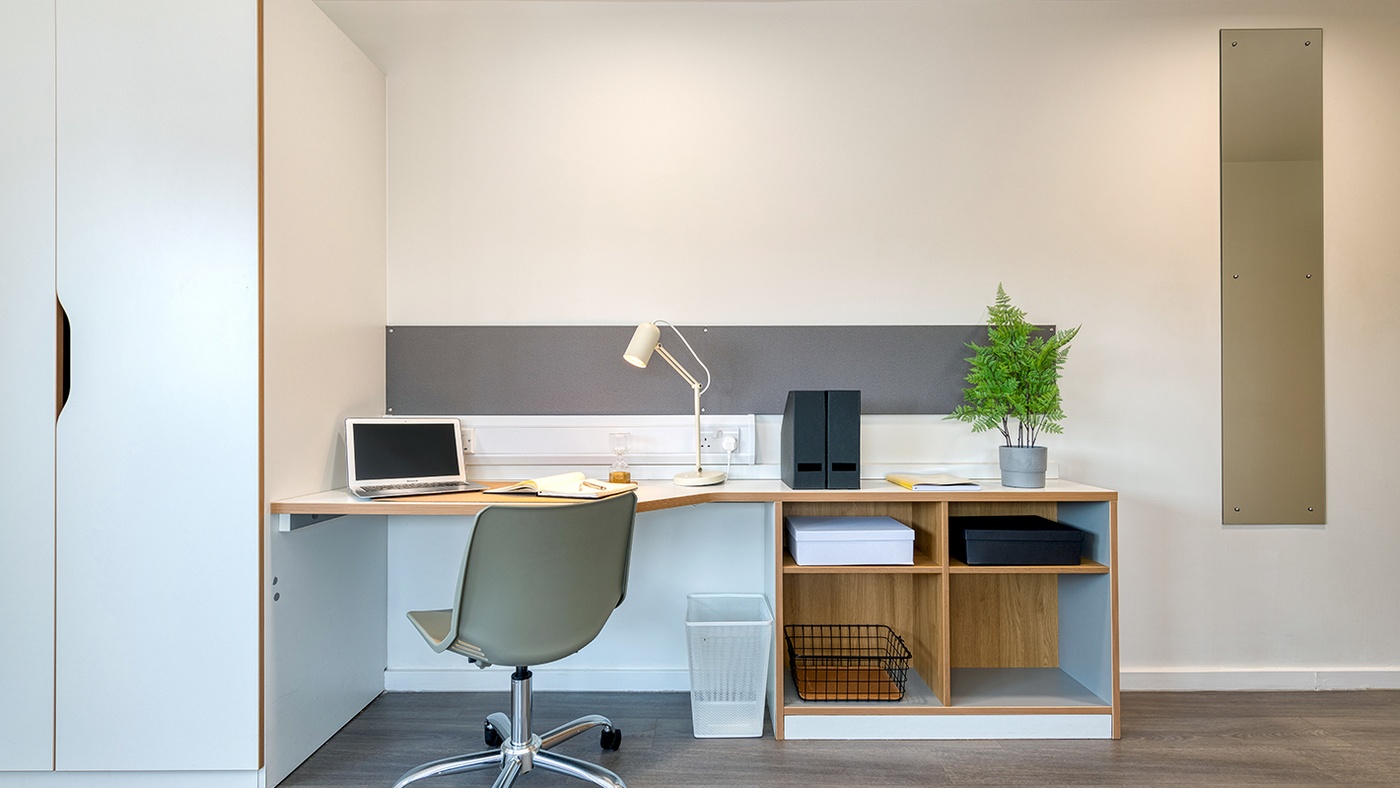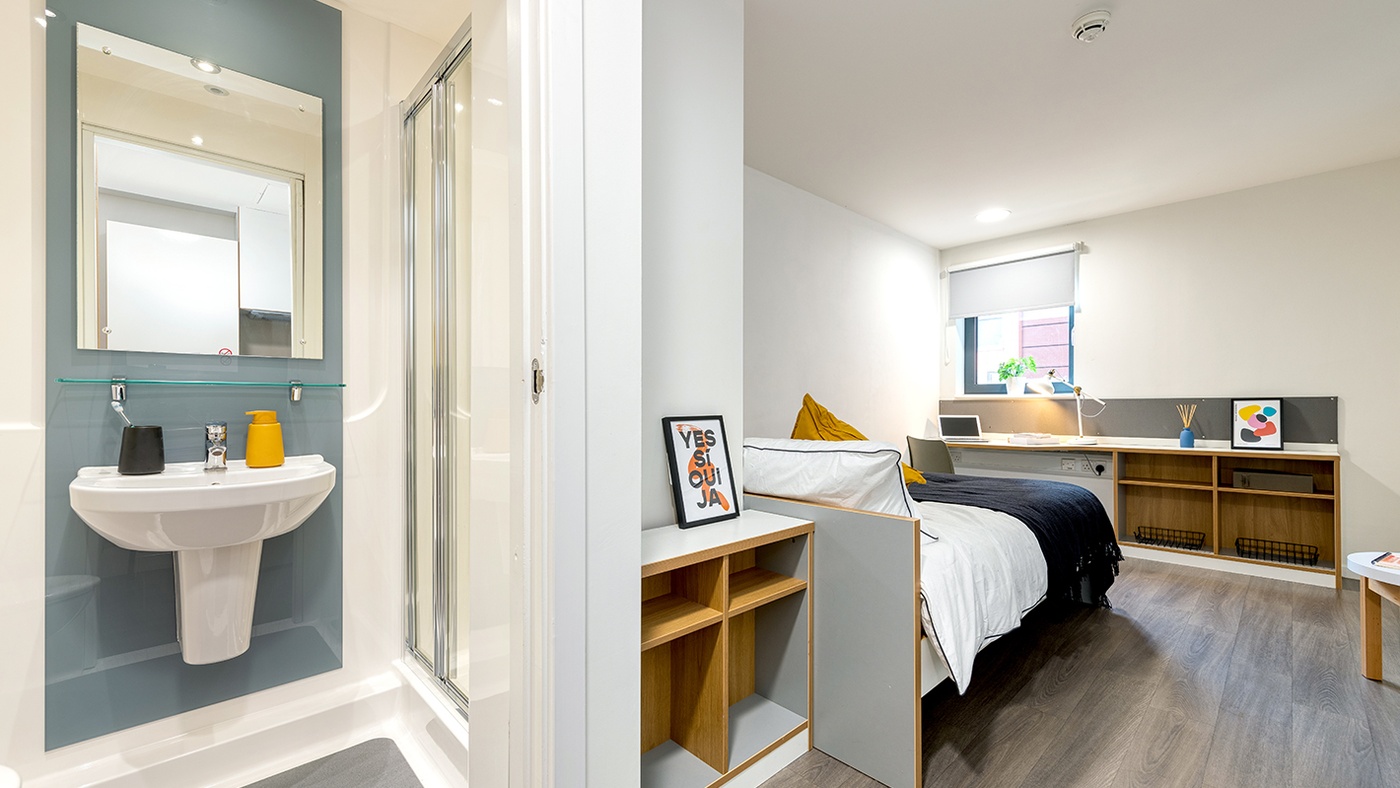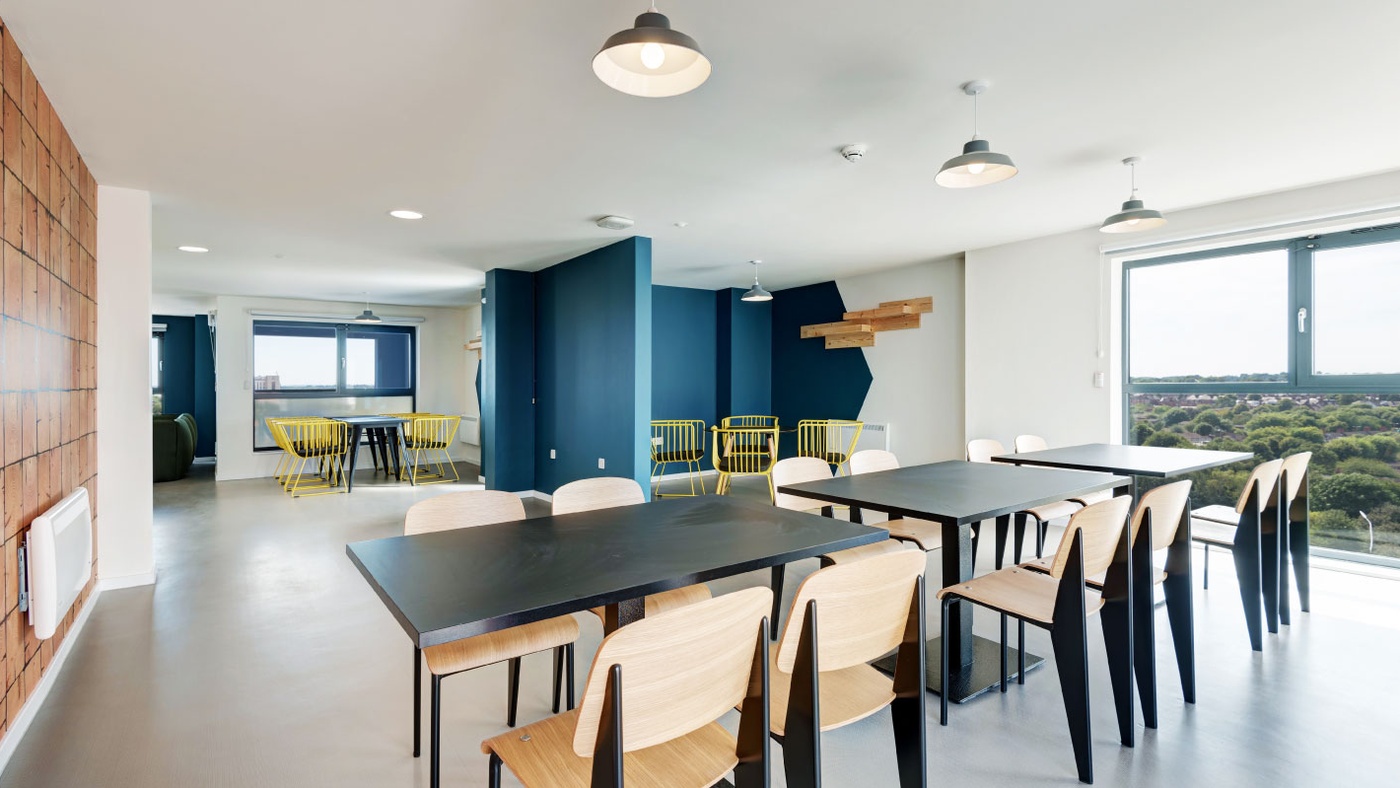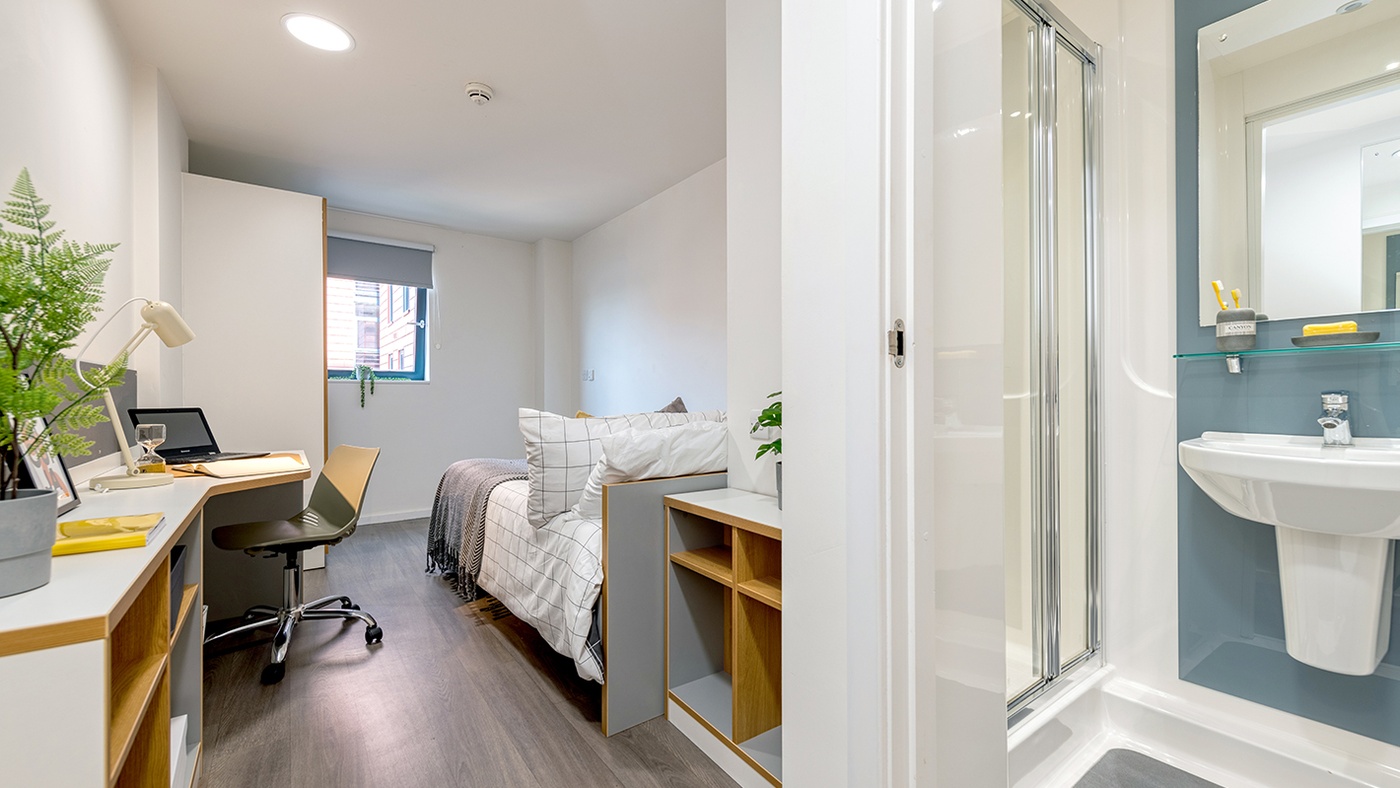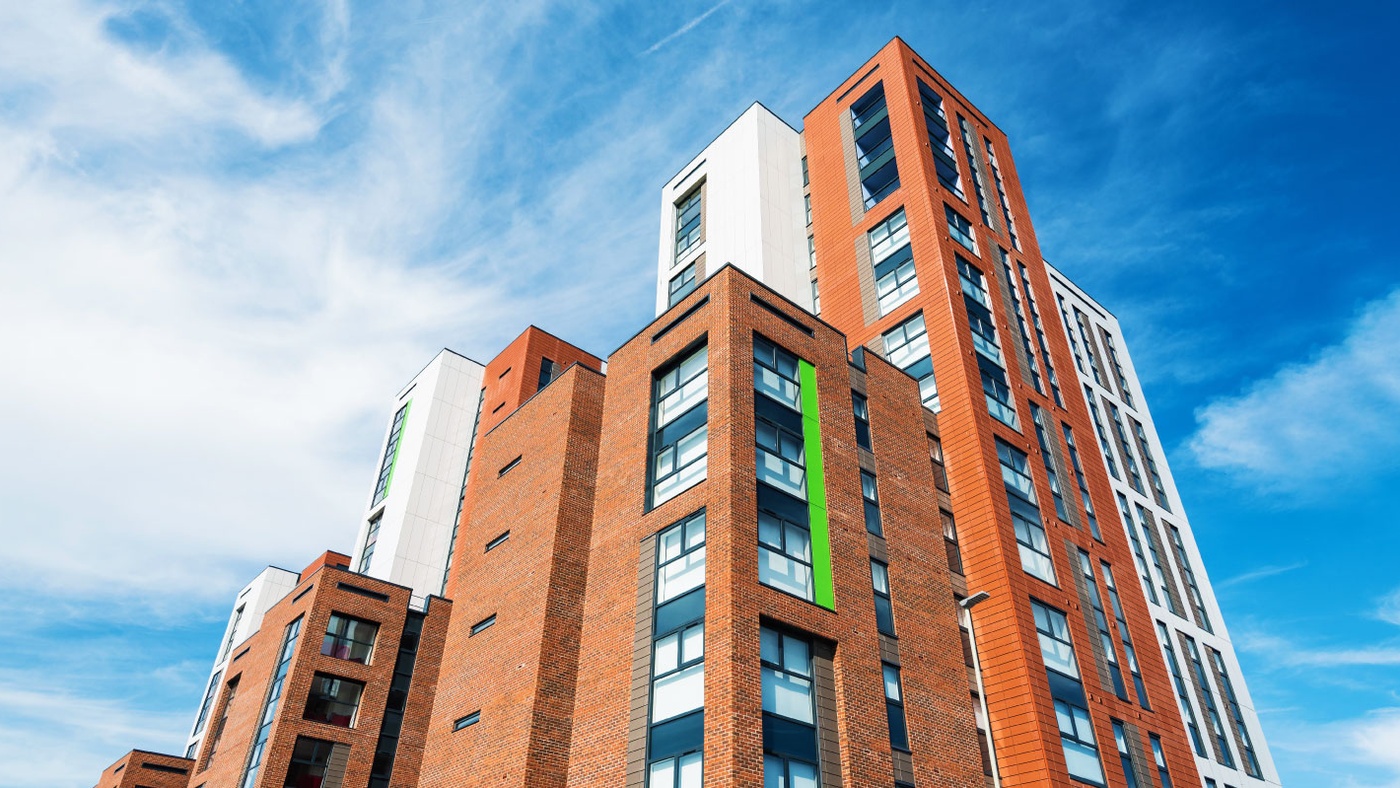 Merlin Heights
Live with peace of mind at Merlin Heights by Prima Vidae by choosing one of our all-inclusive self-contained en-suite rooms or studios. Additionally, the accommodation provides great on-site facilities to support your university learning, available to Merlin Heights residents only.
Wherever you are studying, we've thought of everything to make the best out of your university years.
Student Accommodation in Leicester
If you're still looking for an exciting living space, be sure to check out our student accommodation in Leicester. The central location puts you at the heart of the Midlands city and within reach of amazing transport links to explore everything it has to offer. From being near the best parks and green spaces in Leicester for a restorative study break or being able to explore the best museums and galleries in Leicester easily, you'll love city living with Collegiate. Whether you opt for a room in a shared apartment or the luxury of your own studio, you'll always enjoy en-suite and kitchen facilities among stylish living spaces that have been designed with students in mind. With all bills and WiFi included, you're that little bit more free to focus on enjoying your time at university in Leicester.