10 Unusual Places to Visit Leicester
Avg. Read Time: 7m 36s
The Midlands city of Leicester is a cultural haven for students, packed with fun things to do and places to see.  If you're looking for something a little different for your next adventure, check out our round up of the best unusual places to visit in Leicester.
Whether you're looking for a first date venue with a difference, some down time after studying or somewhere to enjoy with friends, Leicester's endless activities will have you covered. While a few of them are a short drive away (we've done our homework and we promise they're worth the trip!) most of them are within easy reach of our student accommodation in Leicester.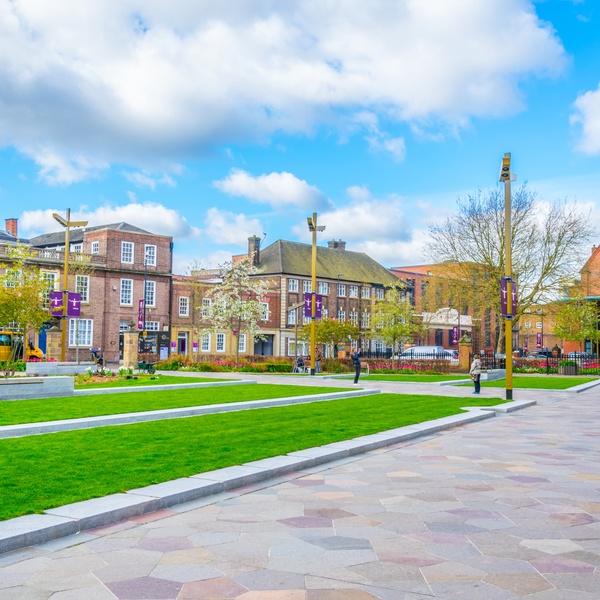 So when you're done exploring all the fun places to go in Leicester, you can be sure that a stylish living space won't be too far away. In fact, with a games room, sky lounge and a choice of smart social spaces, you can carry on the festivities when you get home. Or climb into a big comfy bed in the privacy of your luxurious en-suite bedroom or studio – with our student accommodation in Leicester, the choice is yours.
The Y Theatre
One of the most interesting places to visit in Leicester is The Y Theatre, you'll find this stunning building just across the street from Leicester train station. Opened in 1900, The Y Theatre is homed in the oldest and only surviving Victorian theatre in Leicester. As well as being a venue of choice for the famed Leicester Comedy Festival, you'll find cabaret events, live music performances and stage shows.
£££ – Prices vary for performances / 4.5 Stars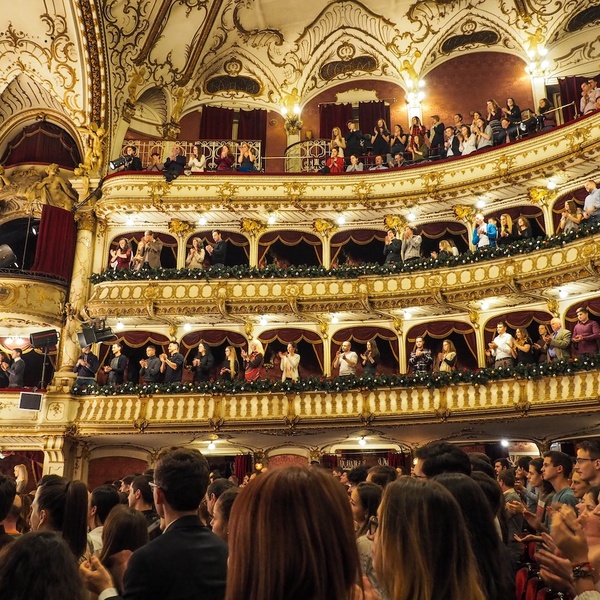 Bradgate Park
Easily one of the best parks and green spaces in Leicester, Bradgate Park is well worth the trip. Just a 25-minute drive from our Leicester University accommodation and is a firm favourite for visitors and locals alike. It's not just about the lush greenery and beautiful wildlife, you can also explore the ruins of Bradgate House, or the 18th century landmark Old John's Tower which sits on the highest point of the park if you really fancy a bit of a challenge. The village of Newtown Linford is also home to some lovely cafes, pubs and delis if you want to stop for a bite to eat.
£ – Free entry, parking charges apply / 4.5 stars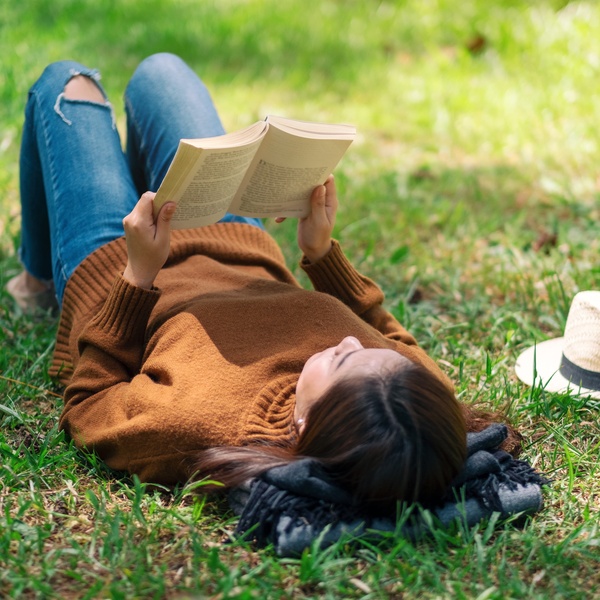 National Space Centre
No matter your level of interest in space, the National Space Centre is a great day out in Leicester. It's easily one of the best museums in Leicester and is packed with over 150 exhibitions, galleries and displays as well as the largest planetarium in the UK. Get immersed in a 360° experience with a choice of shows, or check out one of the centre's many themed movie nights – past events have included Stars Wars, LEGO and Time events.
££ – From £13.50 for students / 4 stars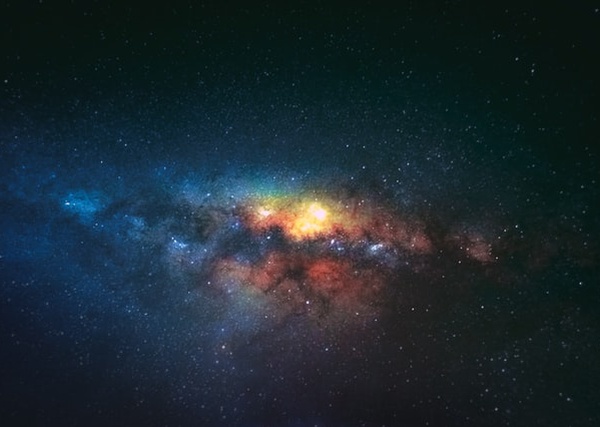 Burleighs Gin Distillery
Spend an afternoon getting to know everything about Leicester's much loved Burleighs Gin. In the lush Charnwood Forest, you and your friends can enjoy a tour of the working distillery and learn the full history of the popular spirit – as well as tasting one or two as you go around. Not only that but you'll be guided on how to choose botanicals and make your very own 70cl bottle of gin to take home. Of course, you can enjoy a Burleighs and tonic any time at the distillery's sister bar 45 West in St. Martins Square, home to some of the best outdoor spots in Leicester.
£££ – From £25 per person / 5 stars
Retro Computer Museum
One of our favourite things about Leicester's Retro Gaming Museum is that the old school computers aren't just out for display, they're open for all to play on! Using original hardware and an impressive software library you can spend the day playing on big game names including Sinclair Spectrum, Commodore 64, Amiga, Atari 2600, Nintendo NES, Sega MegaDrive, Xbox and PlayStation. Try your hand at the unique Virtuality VR systems or the one of a kind CD1200 – it really is one of the most fun places to visit in Leicester. This gamer's paradise is only open Saturday and Sunday from 10am to 3pm so make sure you free up a weekend soon!
£ – £7.50 per person / 5 stars
Social Climbing
Leicester's first dedicated bouldering wall, Social Climbing has over 700 square metres of climbing space for all ages and abilities. Even if you've never climbed before, it's one of the most fun places to go in Leicester as you're also able to get a 45-minute introductory session to go through safety, etiquette and techniques of climbing for just £3 on top of your entry fee. Once you're done, you can climb for as long as you like. Whether you're looking to decompress after a day of studying or looking for something unusual to do with friends, this is one of the most fun places to go in Leicester.
££ – From £10 per person / 5 stars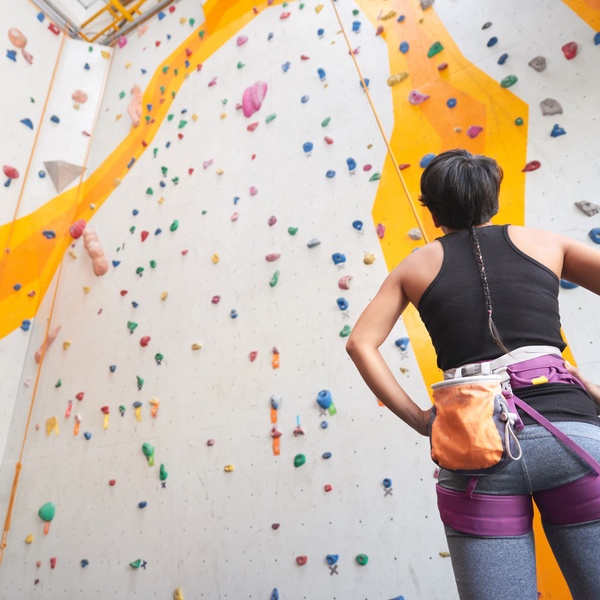 Leicester Outdoor Pursuits
One of the best places to go in Leicester if you're a lover of the great outdoors and all of the fun activities and adventures it can bring you. From abseiling and aerial trekking to kayaking and paddle boarding, you've got a choice of nearly 30 activities to try your hand at. As well as a host of courses, training and guided walks, the Leicester Outdoor Pursuits is definitely one of the best places to visit in Leicester to get active and try something new.
£££ – Prices vary / 4.5 stars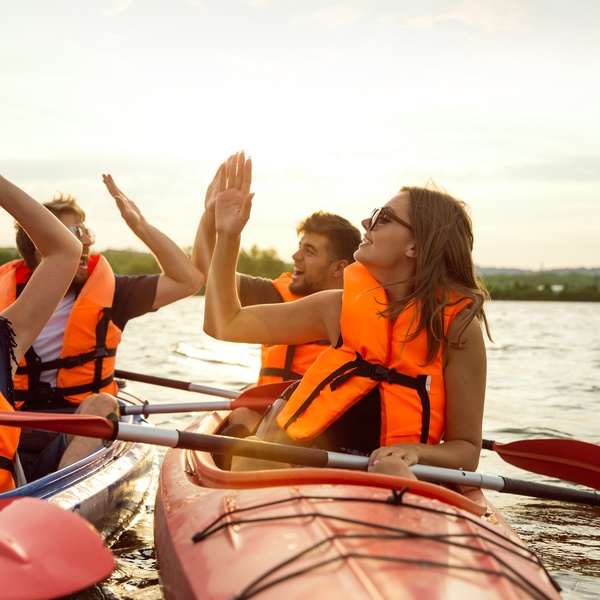 Last Friday at the LCB Depot
Whether you're looking for the best pizza in Leicester or trying to hunt down a good bottomless brunch in Leicester, the city is full of culinary delights. One of the best places to visit in Leicester is Last Friday at the LCB Depot if you love street food, great music and interesting art. A creative hub in the city, LCB Depot hosts a variety of different food vendors and artists every last Friday of the month. There's always a well-stocked bar, plenty of veggie and vegan options as well as contemporary art and live music to add to the buzzing atmosphere.
£££ – Prices vary / Find the latest vendors here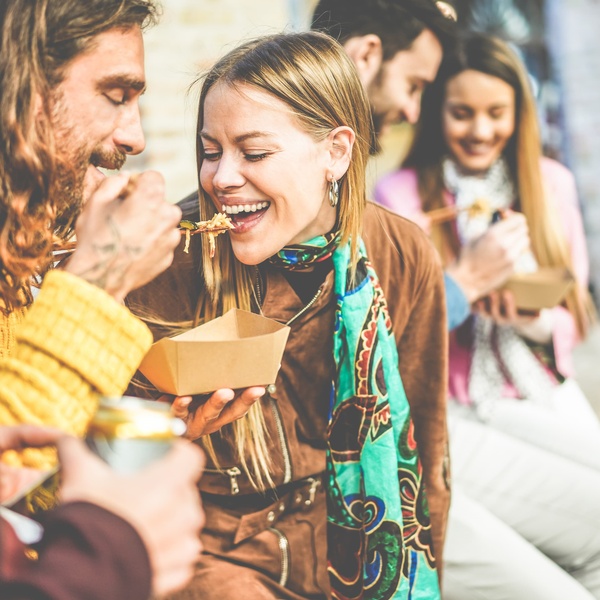 East Street Lanes
East Street Lanes is perfect for an evening out with a difference in Leicester. Teams of up to 6 people can play a few rounds of bowling, followed by exploring the packed gaming arcade full of retro favourites including air hockey, Space Invaders and Nintendo games. If you want to grab a bite to eat, you've got group-friendly pizzas and sharers to keep you all going, as well as a fully stocked bar. What makes East Street Lanes one of our favourite places to visit in Leicester is also how students can bowl for just £5 from Sunday to Thursday from 11am to 11pm, bowling and a bargain – what's not to love!
£ – From £5 / 4.5 stars 
Boost Trampoline Park
You'll be amazed to remember how much fun trampolines are when you go to the Boost Trampoline Park in Leicester. With 40 interconnected trampolines, you can enjoy bouncing around and into foam pits, trapeze jumping, climbing walls, try your hand at slam dunking in the basketball hoop or literally just jump to your heart's content for an hour. When you're done, go and grab a coffee and a bite to eat to recoup in the park's cafe. It's one of the best places to visit in Leicester for something fun and energetic, particularly on days when the gym just won't cut it!
££ – From £14 per person / 4.5 stars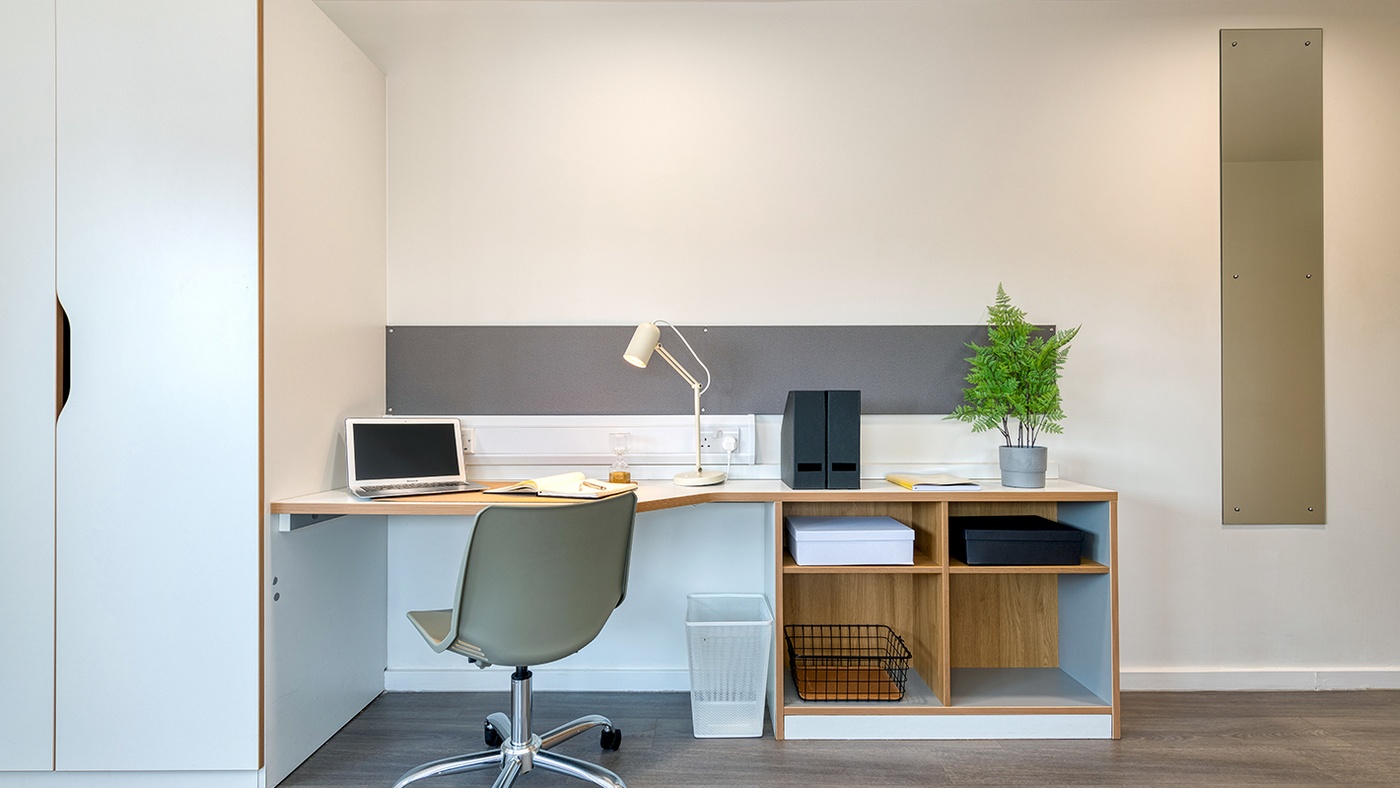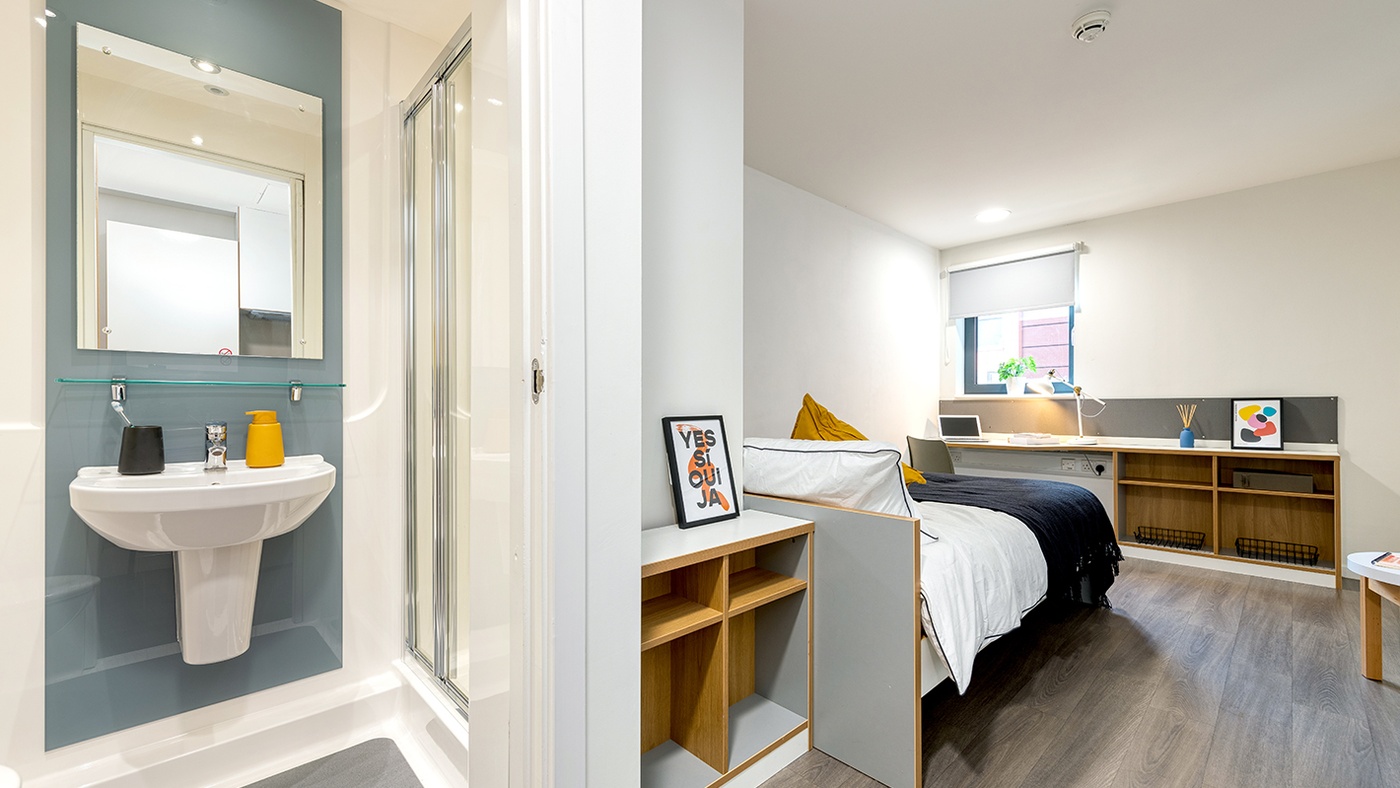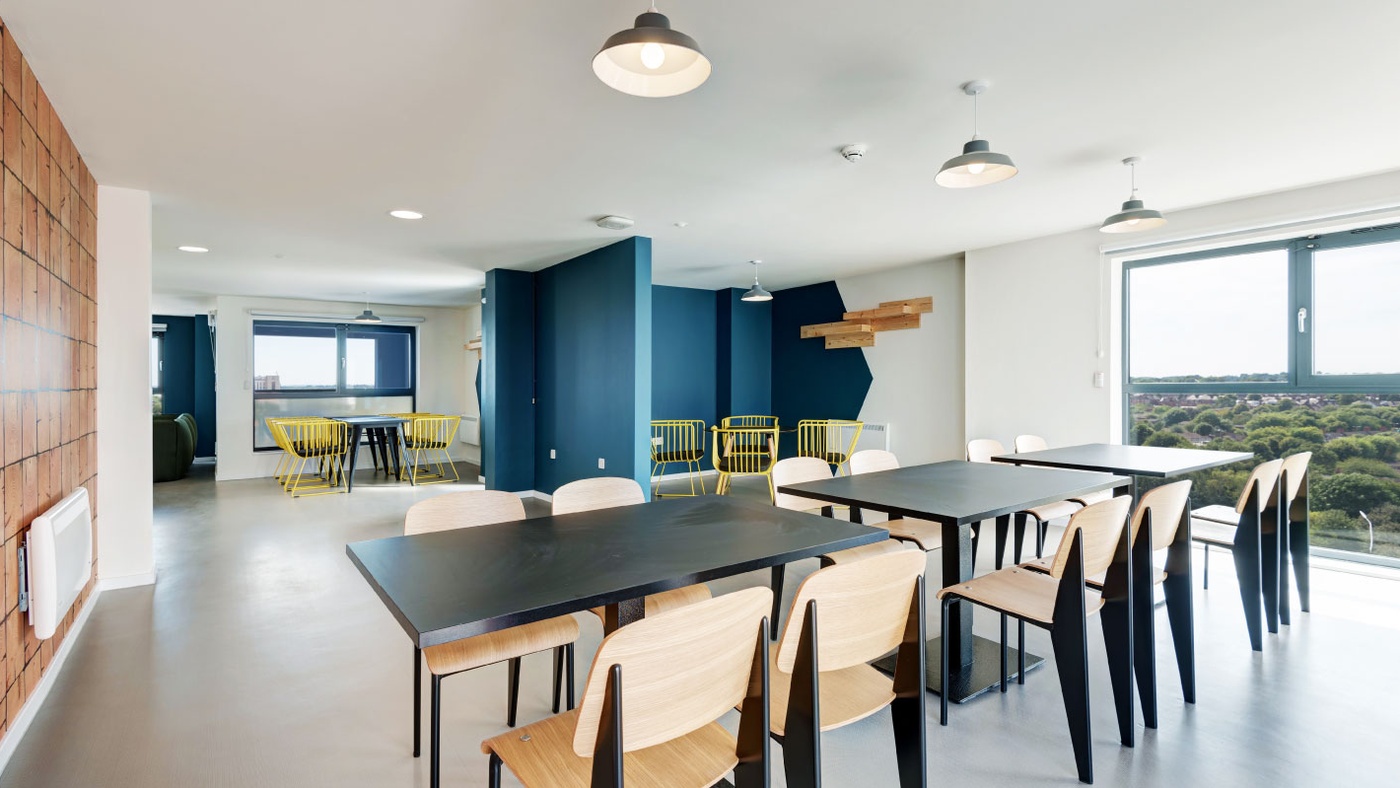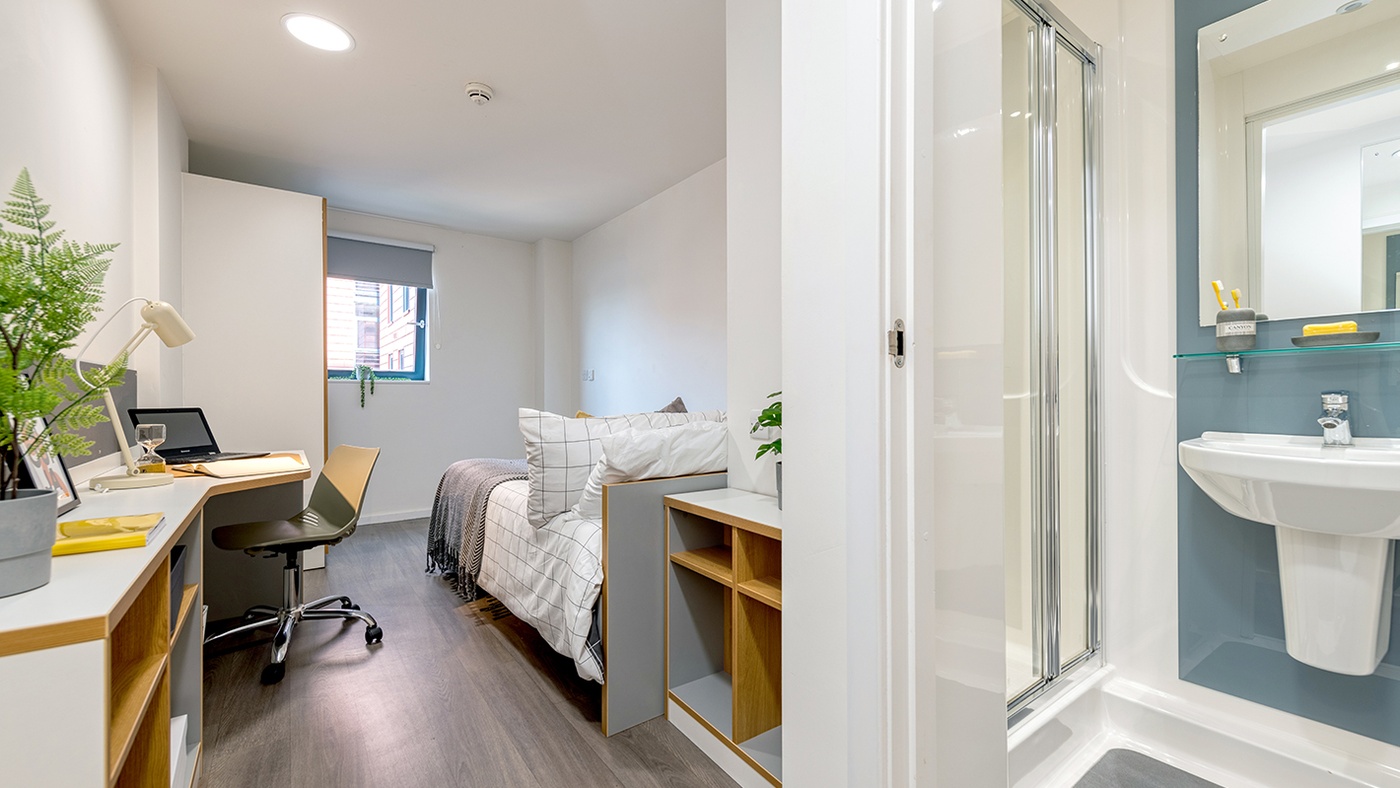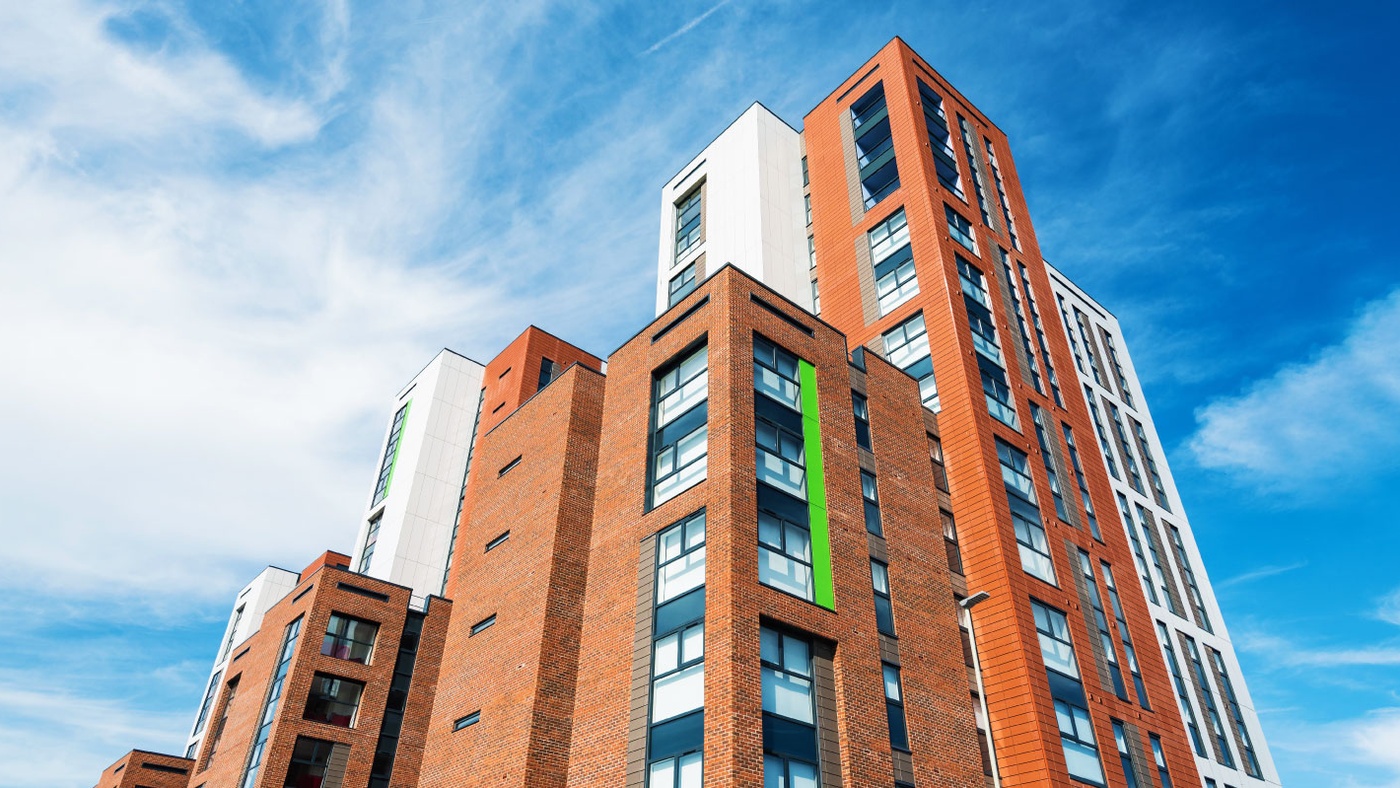 Merlin Heights
Live with peace of mind at Merlin Heights by Prima Vidae by choosing one of our all-inclusive self-contained en-suite rooms or studios. Additionally, the accommodation provides great on-site facilities to support your university learning, available to Merlin Heights residents only.
Wherever you are studying, we've thought of everything to make the best out of your university years.
Student Accommodation in Leicester
While you're working your way through your list of fun places to visit in Leicester, it can be comforting to know that you've got a stylish living space to get back to at the end of the day. With our student accommodation in Leicester, whether you opt for a room in a shared apartment or a studio, you'll always benefit from a big comfy bed, en-suite facilities, kitchen and study space. Not only that but you'll enjoy exclusive access to premium facilities including an on-site gym, games room and stunning sky terrace, as well as a choice of study and social spaces for when you need a change of scenery. All bills and WiFi are included in your weekly rent so no need to worry about budgeting for those, you can focus instead on having the best time while you're living and studying in Leicester.