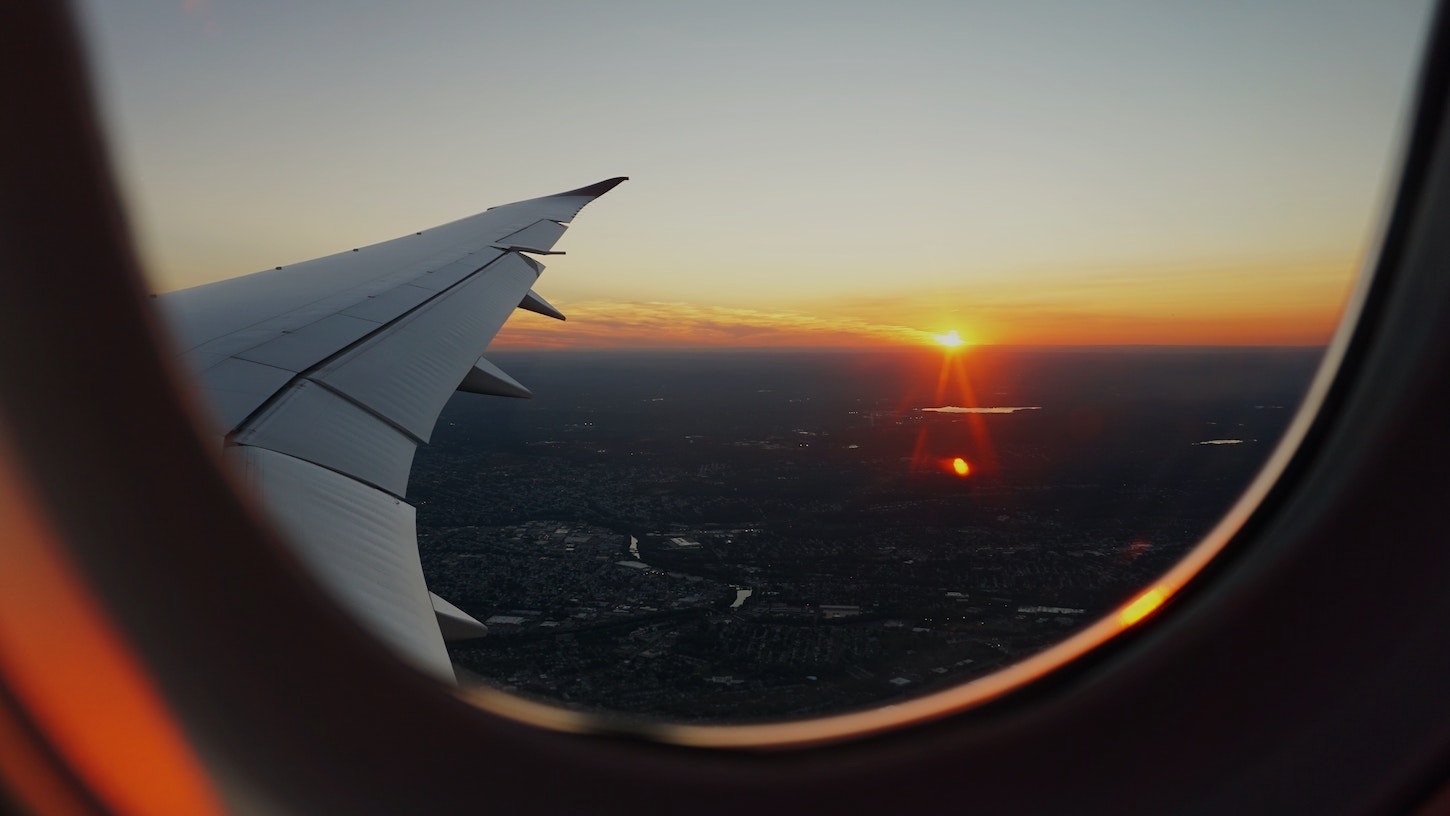 COVID-19 Travel Guarantee
Book before 23rd August 2021 for the 21/22 academic year and you can cancel your booking before that date without penalty.
Your questions answered
As the world reacts to the Covid-19 pandemic (also known as the Coronavirus) we have outlined below answers to some of the key questions you may have and to reassure you of the efforts that Collegiate is taking to support its residents, staff and suppliers at this time.
This information, and the actions we are taking, will hopefully help us all do our best to reduce the risk of catching or spreading the virus. As the situation continues to evolve and develop, we would suggest that you check back here regularly or visit the government's website for the latest public advice.
What is Covid-19 or coronavirus?
Covid-19, also known as coronavirus, is a new virus that can affect your lungs and airways.
People who have contracted the virus typically present with symptoms that most commonly include a dry cough, tiredness and fever. Some patients may also experience a runny nose, sore throat, aches and pains or difficulty breathing.
For the latest information on coronavirus and its symptoms, visit the NHS website.
What action is Collegiate AC taking?
In England & Wales
At Collegiate your safety is our top priority, so the following steps are being taken to ensure your safety and the safety of those around you:
Friends, family, and guests that live outside of our residences may enter the properties accompanied by a tenant as per your tenancy agreement.
All of our social spaces at Collegiate residences such as Games rooms, Bar Rooms, Common Rooms, lounges and gyms have reopened for you to enjoy with friends living in both in and out of the building.
In your apartment and social spaces, the rule of six or a larger group of up to two households is allowed. For guidance on what constitutes a household can be found on the government website or you can ask one of our local teams for guidance.
All reception areas at Collegiate residences will reopen for you to talk to our friendly accommodation staff face to face.
If you are checking in, you may bring 1x person from your current household to assist you.
Face coverings must continue to be worn at all times when outside of your apartment/studio.
The lifts must continue to be used by one household only. Please follow the safety signage within the lift lobbies.
Essential and non-essential maintenance, including any health and safety related work will continue – keeping 2 metre distance where possible. For those in isolation, we will only enter in an emergency, otherwise we will not carry out any maintenance until you have finished your isolation period.
The government has stated in England students can return return to in-person teaching from the 17th May.
We will be sending all tenants a weekly newsletter keeping you up to date with the latest information on what events/activities are being put on for you, the student community, Covid-19 updates & well-being support.

 

For more information on the national lockdown in England please visit: https://www.gov.uk/guidance/national-lockdown-stay-at-home
Your friendly site team will assist you with any queries you may have and are contactable via phone or email.
Once the government lifts these restrictions, we will send out further guidance.
In Wales
At Collegiate your safety is our top priority, and to comply with this decision the following steps are being taken to ensure your safety and the safety of those around you.
For more information on the national Covid-19 restrictions in Wales please visit: https://gov.wales//coronavirus
Your friendly site team will assist you with any queries you may have and are contactable via phone or email.
In England and Wales
What if I am self-isolating?
If you are self-isolating under medical advice, please make the site accommodation team aware and we can arrange to have any food or medical deliveries to be left outside your apartment door with your consent. You will be given our teams contact details so you will always have contact with us so that we can support you.
If someone in a property is diagnosed with coronavirus, we will inform our tenants and support those that may be vulnerable due to an existing respiratory illness or weak immune system condition to reduce infection risk.
Please note also:
Should a case be confirmed, we have specific procedures in place so that we can act quickly and decisively based on the advice of the relevant authorities.
As directed by the relevant authorities, if a case is confirmed, we have processes in place to undertake a specific deep clean of any areas that the affected customer may have come into contact with.
What if I am an international student who needs to self-isolate upon arrival? Can I arrive early?
For anyone self-isolating we will support you as stated above. For our international arrivals, please check our government website for the latest guidance on self-isolation on arrival to the UK. If we have the availability we can accept early arrivals to accommodate self-isolation, please contact the residence team directly to enquire.
What if I am a student quarantining in a shared apartment?
If you are quarantining due to travel from another country and you are allocated in a shared apartment with a shared communal kitchen and/or lounge, then you will need to ensure you are following the below advice:
Only use the kitchen/lounge area to prepare your meals. Do not use this area to socialise whilst in self-isolation. You will be required to wear a face covering whilst using the kitchen.
Liaise with your new flat mates (digitally) to ensure that you can use the kitchen without them being present. If you have not met your new flat mates yet, you can email the site team and give permission to share your details with the rest of your flat mates. You can then ensure you have communication via your preferred digital channel.
When cleaning the kitchen after use, please ensure you use hot soapy water and an alcohol based sanitiser to clean anything that you have used or touched.

What if I am self-isolating or self-quarantining and the fire alarm sounds?
You will still need to exit the property in the normal way via the emergency escape routes to the Assembly Point. If a face covering is readily available then please wear one, though this should not impede the time that it takes you to exit the residence. When at the Assembly Point please practice social distancing. The above applies to any fire drills that may take place at the residence too.
Thank you for your understanding and support!
We will continue to work closely with our university partners across the UK to ensure our response to the situation is fully aligned and coordinated and that our students receive the very best help.
Although they are unable to offer medical advice, the Collegiate team will be on hand at all times to answer any questions or concerns that you may have. We work closely with local GP services and University Student Services so that we can link you to the appropriate support. We would ask for your kind understanding and patience at this time as our teams are working hard to make our residences Covid safe.
What action should I be taking to help reduce Covid-19 transmission?
We have the following advice from the UK's National Health Service (NHS) and from Public Health England. We are asking all residents and employees to follow this advice closely:
Wash your hands regularly using soap and hot water for at least 20 seconds, especially after sneezing or blowing your nose
Always wash your hands when you get home or into university. (We have a hand sanitising station in every reception)
Try to avoid contact with anyone that may be ill
Use hand sanitiser gel if you don't have access to soap and water
Cover your mouth and nose with a tissue or sleeve when you cough or sneeze and wash your hands afterward
Put any used tissues in the bin immediately after using them
Try not to touch your eyes, nose and mouth with unwashed hands
Do not share items that come into contact with your mouth
Avoid public transport or social gatherings
For the most up-to-date advice, visit the NHS website
What should I do if I think I have coronavirus and have to self-isolate?
If you are displaying symptoms of Coronavirus including a high temperature or a new, continuous cough, Public Health England is advising people to self-isolate for seven days.
At this stage, there is no need to contact 111 or visit a GP surgery, hospital or pharmacy. If you are self-isolating, please follow Public Health England's recommendations below:
Stay in your flat unless told otherwise by health authorities
Do not go into work, university, lectures or public areas, and don't use public transport or taxis until you're told it's safe to do so
If you have someone bringing supplies or have ordered shopping online, make sure the items are left at reception or outside of your room
Stay away from friends or flatmates
If you've been provided with a facemask, you should wear it when you may come into contact with other people
Make sure all of your rubbish is disposed of properly by tying it up in two plastic bin bags
If your symptoms get worse, you can't cope with them at home, or they don't get better in seven days, use the 111 online coronavirus service. If you can't get help online, call 111 or, in an emergency, call 999.
If you develop symptoms of COVID-19, stay at home and self-isolate immediately. If you have a positive test result but do not have symptoms, stay at home and self-isolate as soon as you receive the results. Your household needs to isolate too.
If you have symptoms of COVID-19, arrange to have a PCR test if you have not already had one. Stay at home while you are waiting for a home self-sampling kit, a test site appointment or a test result. You can leave your home in a few specific circumstances, but do not go to work, school, or public areas and do not use public transport or taxis. See circumstances in which you can leave home.
We would also advise the following:
Keep in regular contact with friends and family by phone
Avoid using common areas in your accommodation (apart from your shared kitchen)
In the event of a fire alarm, please evacuate the building as you would normally, but where possible, keep at least six feet away from other people
Please be aware that we'll only carry out maintenance in your flat if it's a safety risk to you or others
You should also continue to follow the advice given above under the subheading 'What action should I be taking'.
Are you using track and trace?
We'll be taking contact details from guests, visitors and contractors, plus the times they are on any of our student residences. As per our current guest policy we are only allowing 1 guest per household, this person will be required to sign in and out when visiting and maybe asked for their I.D to verify their identity.
The details we take will need to be kept for 21 days and, if asked, we will provide them to NHS Test and Trace. Please be reassured that your information will be stored securely, in line with data protection laws, and will not be shared with anyone else. We will also not use your data for anything else like marketing. We are doing this to help reduce the risk of any local outbreak – by sharing your information NHS Test and Trace can quickly identify people who have come into contact with someone who has tested positive for COVID-19 and ask them to take the necessary precautions.
Q – Can you visit a residence if you don't want to give you your details?
A – Although this is voluntary, we're encouraging customer and visitors to share details in order to support NHS Test and Trace. You information will only be used where necessary to help stop the spread of COVID-19. You can opt out.
Q – Why are we doing this?
A – We are doing this to help reduce the risk of a local outbreak of coronavirus and in line with government guidance. We want to do everything we can to protect our staff, students, visitors and contractors as well as the wider community.
Q – Can you trust us to keep you data secure?
A – All businesses that take personal information must comply with relevant data protection law. We provided information about how we will keep your data secure.
What if I've recently got back from holiday?
If you have travelled outside the UK, please ensure that you read the government website for the latest advice on what to do on your return to the UK.
https://www.gov.uk/guidance/coronavirus-covid-19-travel-corridors
Can I end my tenancy early?
If you're living with us and would like to end your tenancy early, our standard cancellation policy applies (England & Wales) applies.
England & Wales
In the event that you wish to terminate your Tenancy Agreement, you will need to find another tenant (who must first be approved by us acting reasonably) to take a new tenancy of the Room for a term which is equivalent to the unexpired term of your Tenancy Agreement. An administration fee of £50 will apply for the costs of preparation, delivery, and execution of the replacement tenancy agreement in these circumstances
Can I cancel my future booking?
The standard cancelation policy applies. You may be eligible to be released from your tenancy agreement outside of the 14-days cooling off period if:
Your offer of a place at your preferred University/Higher Education institution is withdrawn as a result of you not achieving the required entry grades, you have surpassed your required entry grades and choose to go to a different University or you have extenuating circumstances that prevents you taking your place at University.
In order to meet the criteria you will need one of the following:
To provide a written rejection letter from your chosen university/Higher Education Institute
Evidence as to why you cannot take your place
For those who booked with us before 23rd August 2021 and are unable to travel to the UK due to travel restrictions because of Covid-19, head to our Covid-19 Travel Guarantee to find out how you might eligible to cancel your booking without penalty.
Where can I find more information?
For more information about coronavirus, its symptoms, how to avoid catching it and what to do if you do have it, please visit the NHS website or visit the government's website where you can find more information on how the country is tackling the situation.
If you're worried about a friend, concerned about the situation or need emotional support, you can speak to the team at your reception, who will be able to put you in touch with a Welfare Lead in your city.
See the latest update
07/04/2021  Our Roadmap out of Lockdown
19/01/2021  Supporting students during government lockdown
09/11/2020  Wales – End of national restrictions
04/11/2020  England National Lockdown
01/10/2020  Additional safety measures: Track and Trace
21/09/2020  VIDEO: Collegiate and COVID 19
05/08/2020  Covid-19: FAQ's for 2020/2021 Students
26/05/2020  Amendments to cancellation policy for 2020/21 academic year
30/03/2020  Government advises students to remain in residences and not travel home
27/03/2020  Letter from Michelle Donelan MP, Minister of State for Universities
27/03/2020  To Our Residents: Potential To Defer Summer Rental Instalment
26/03/2020  UPDATE: The latest advice and recommendations regarding Coronavirus (COVID-19)
14/03/2020  The latest advice and recommendations regarding coronavirus (COVID-19)