Find out what it's like moving to Exeter from Alexandra Reubke, one of our residents at The Neighbourhood Exeter student accommodation.
Every year, Exeter sees thousands of new anxious faces make the move down south in order to begin their university journey; whether that would be from a small town in Ireland or a sprawling megacity like Tokyo. In my case, the big move was from Jakarta, Indonesia. I spent all my life moving between cities in South East Asia and found the idea of not only moving to Europe, but to a smaller city like Exeter, extremely daunting. Don't be afraid! Exeter has provided me with loads of new experiences and exciting stories to share with my friends and family from home.
Having Collegiate's support through my experience at university meant being away from home became that bit easier and my university experience more rewarding. This article discusses my experiences of moving to private student accommodation in Exeter with Collegiate in detail.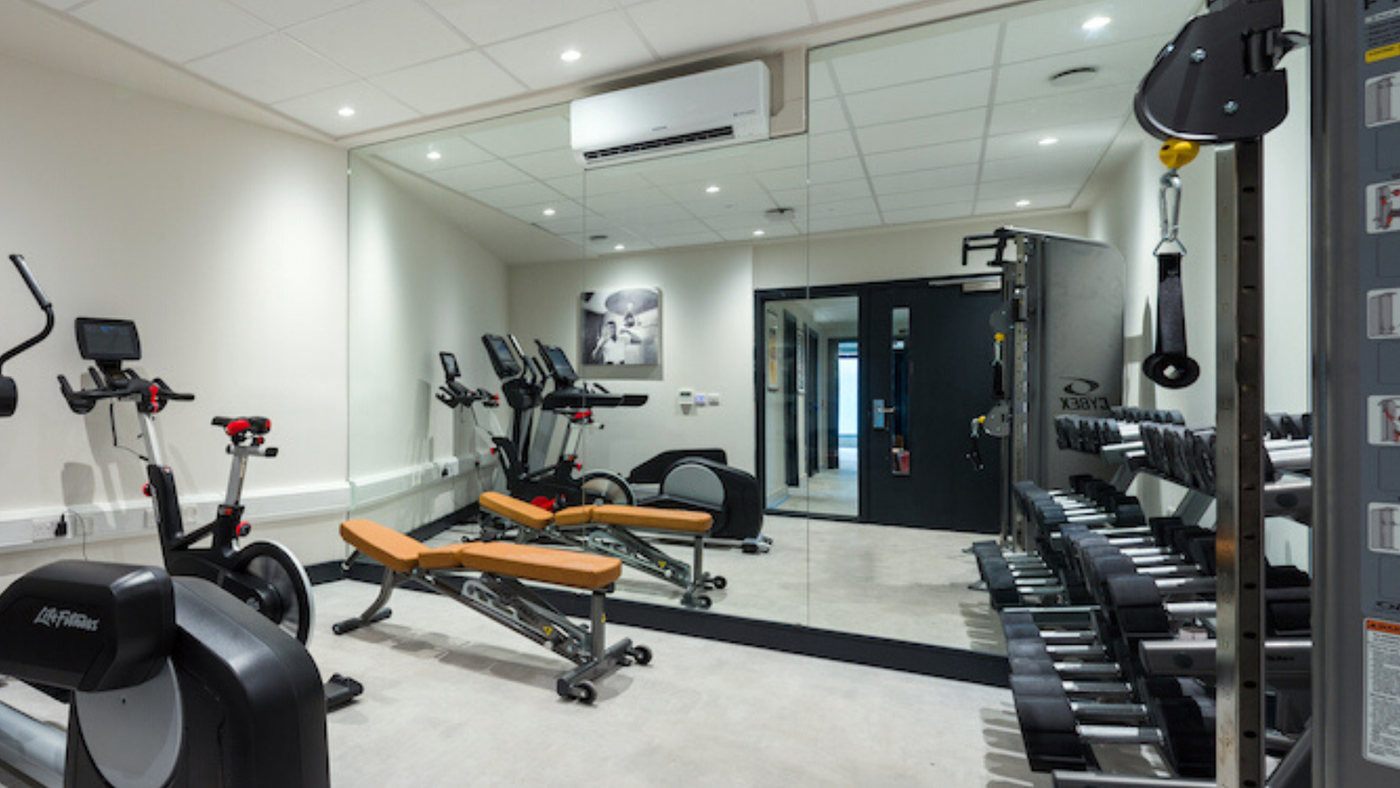 Homesickness 
You read about this one all the time, and there isn't one special cure that will fix these new feelings of uncertainty, unfamiliarity and loneliness when you move into accommodation in a new city. I found that at the beginning of the Freshers' rush, there were so many new things to see, people to meet, and things to do that I didn't feel the true extent of my homesickness until the second month at university. In my experience, it got better with time and with the efforts I made to keep myself occupied with healthy distractions such as going to the gym, meeting with friends, or doing work in the library/study room provided at The Neighbourhood rather than my studio.
My main concerns moving to England and to a self-contained studio was the common misconception of a lack of social contact and the culture shock I was expecting. However in my experience with The Neighbourhood Exeter, this is far from reality.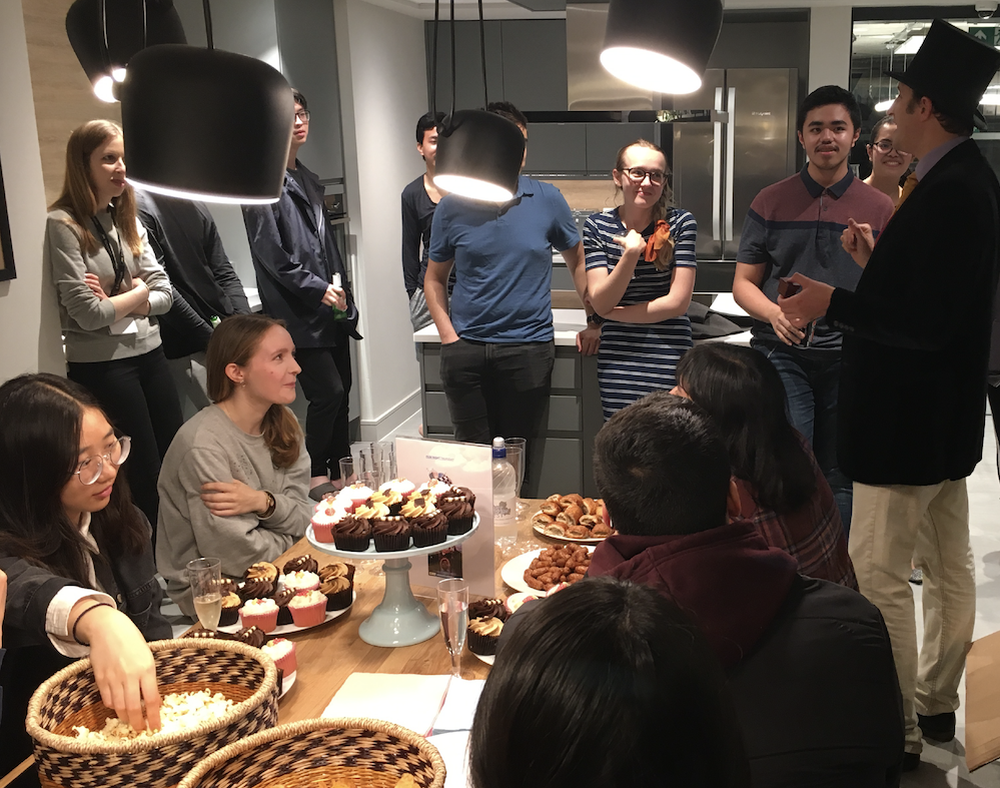 Events for the residents
In my year here at The Neighbourhood Exeter, Collegiate staff made every effort to put on social events and provide a healthy environment for socialising. The Neighbourhood Exeter is a melting pot of a wide variety of cultures which we are always encouraged to embrace and enjoy through planned social events.In my first month we had a successful 'moving in' party in the communal area where we had a magician, free food, and drinks. We also had a Halloween party and a Christmas party in which the staff went all out on decorations and ambience allowing for a really fun atmosphere. My favourite thing about living within one of The Neighbourhood's accommodations is that every Friday, we have beer and pizza night as well where I could regularly meet up with the friends I made at our seasonal parties.
Next year, The Neighbourhood Exeter is planning to introduce a film night every Thursday with free popcorn and a lemonade which I am truly gutted to be missing out on as we have a really cool private cinema. Having these little social events and hangouts and knowing that the majority of people here could relate to the culture shock and homesickness has provided me with a lot of comfort this year and made my experience at the university worthwhile.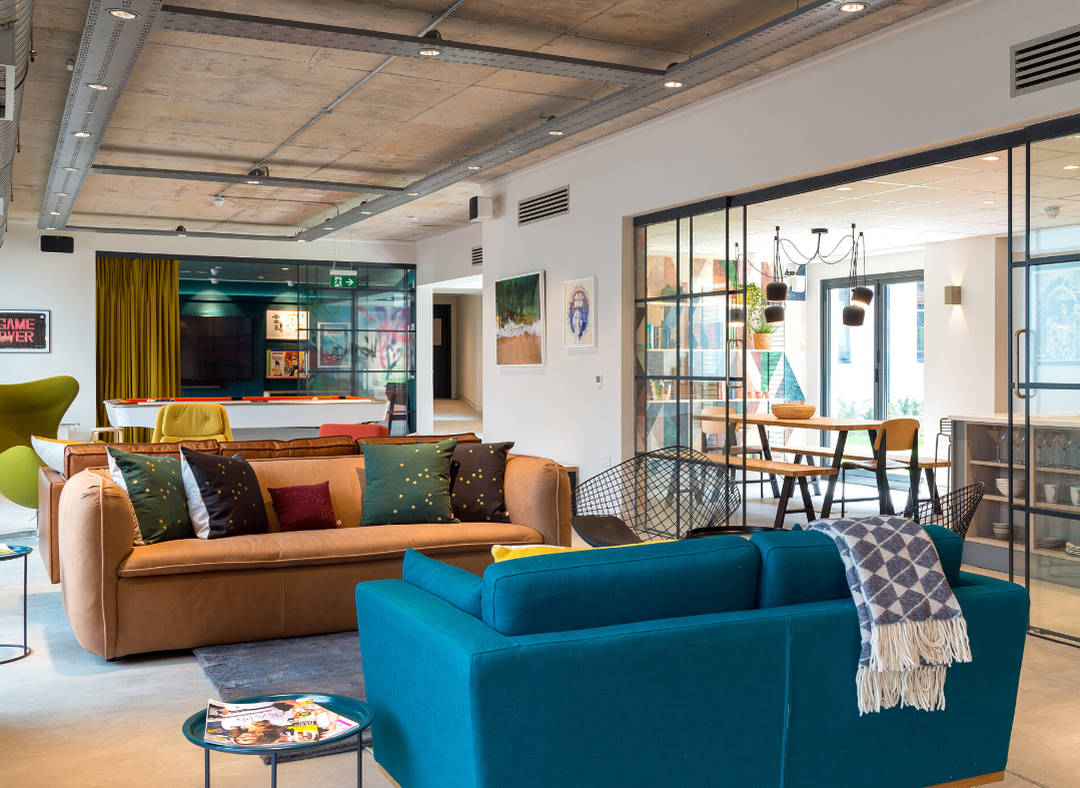 Communal areas 
Before I moved to Exeter, I had a look at all the student accommodations that Exeter had to offer. My main criteria for the place I was going to spend a year in, was that it needed to be a self-contained studio with nice interior and a convenient location. Now many of the Exeter University accommodation sites offer that, but what drove me to choose The Neighbourhood was the communal areas offered. Here, we have a foosball table, pool table (we even held a pool tournament!), private cinema, a large communal kitchen (for when you don't want to cook in your studio, or for when you want to hold dinner parties), snack vending machine/coffee machine, and a communal lounge complete with a PS4, SkyTV, and games we can borrow 24/7. Moving in with the daunting reality of having to make new friends meant that these communal areas served as great social spaces throughout the year.
I always had the option of picking up a pool cue and playing with whoever was around and building friendships through that; I even played a couple of games with the staff at the building!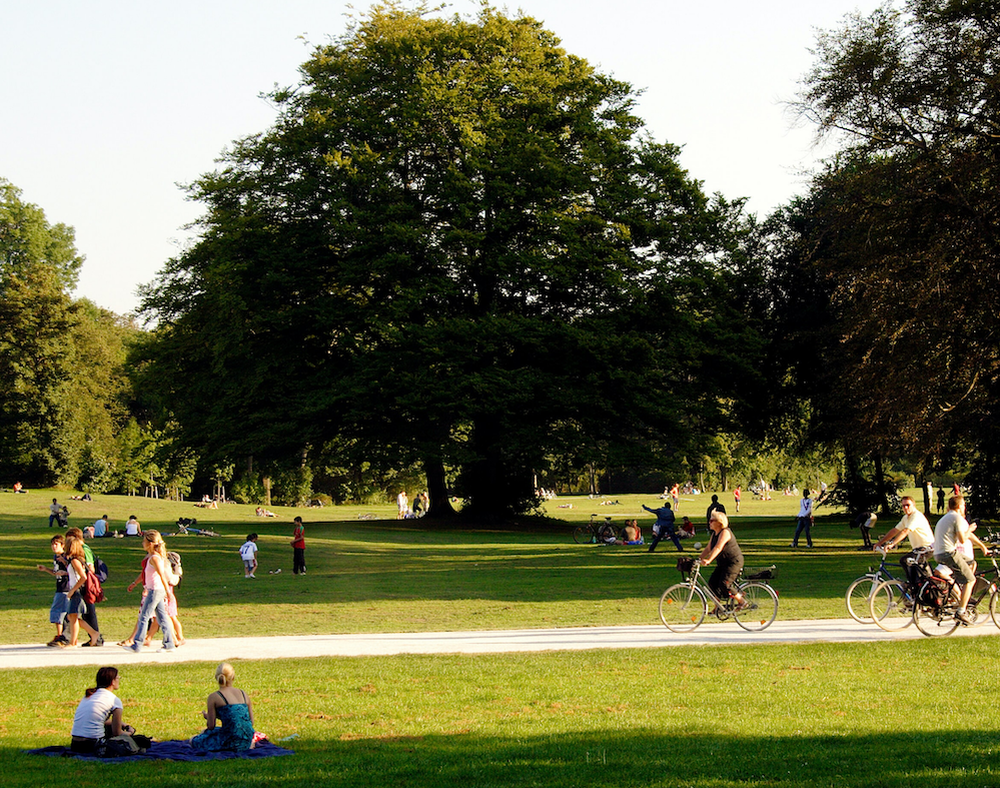 Greenery
As much as I am sure you have read about this already (the tree to student ratio is the highest of any university campus in the UK), one of Exeter University's main selling points is its stunning campus. Streatham Campus is situated atop a hill, overlooking the valley in which Exeter sits, and is surrounded by a wide variety of flora and fauna. The city of Exeter has two neighbouring forests either side of the valley – which make for both beautiful scenery and fun day trips. Lucky for us, The Neighbourhood Exeter is situated right next to a park which provides an area to sunbathe, exercise or simply enjoy the view with your friends.
I always enjoy going to the park and reading a book and listening to the birds, but only when the weather allows for it!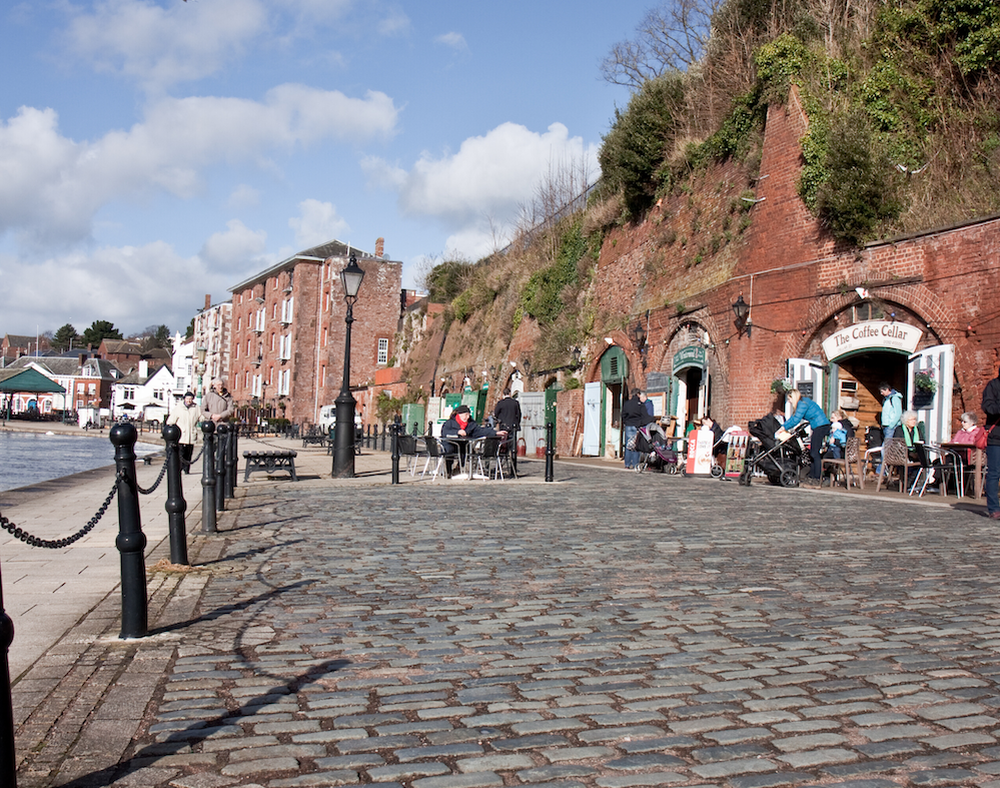 Convenience 
Out of all the places I have now visited in the UK (we have great transport links from Exeter e.g. railway, coach, airplanes etc.), Exeter remains at the top for the most convenient city I have been in. The Neighbourhood Exeter is only a 20 minute walk or a 5 minute bus ride (bus stop is a 2 min walk away from The Neighbourhood) to the university's Streatham Campus. I always preferred to take the bus as it was warmer, and I purchased a bus pass for the year. On top of that, Exeter's High Street is easily accessible and takes approximately 15-20 minutes to walk from one end to the other.
Whether you require an outfit for a Wednesday social, or your grad ball at the end of the year, The Neighbourhood Exeter is conveniently located for all your worldly needs. In the middle of winter when all I wanted was a nice hot chocolate from Glorious Arthouse, I was never more thankful than to live in the city centre.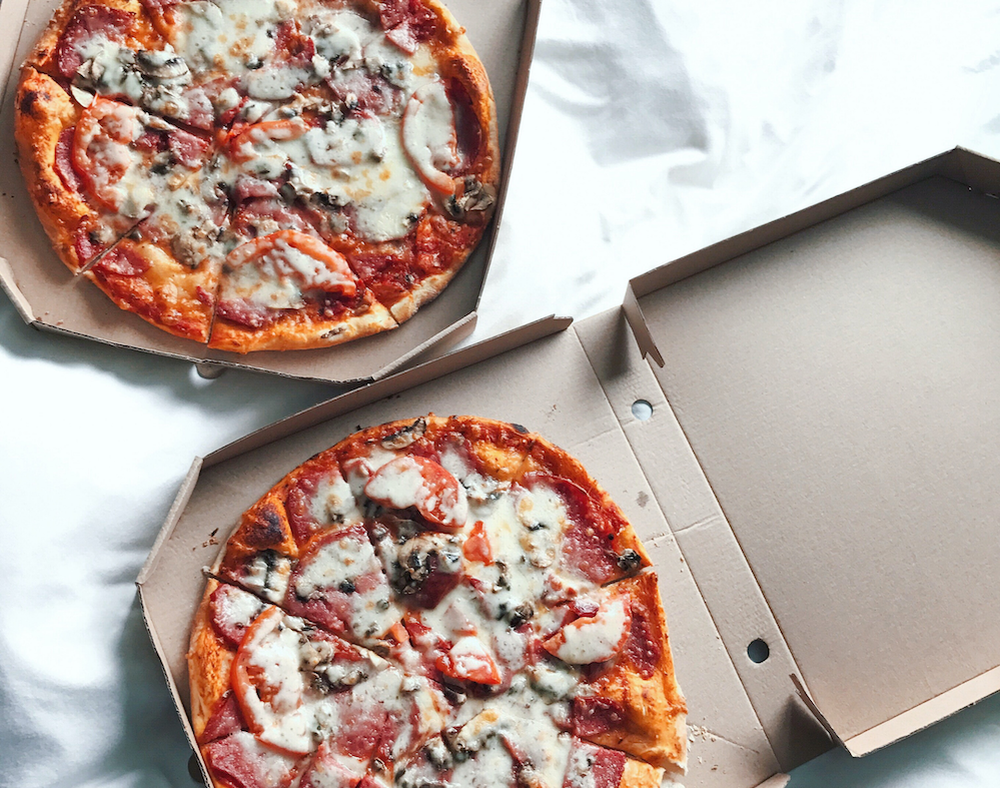 Coronavirus experience at Collegiate 
As the majority of students hurried home to their families at the peak of the coronavirus outbreak, I was unfortunately unable to do so. I was to live out the rest of my tenancy at The Neighbourhood Exeter and I am not going to lie, I was very upset. The fact that the majority of students left in an instant meant that the building quickly became very quiet and felt a lot more isolating than usual. Collegiate were quick to protect us by temporarily suspending the guest policy, closing the communal areas, and increasing cleaning and hygiene measures meaning the remaining tenants at The Neighbourhood were as safe as can be. You would think the biggest tragedy of all was the loss of pizza and beer nights – NOT! Instead, we got delivered pizza and beer straight to our rooms to make up for this! Collegiate made every effort to make their remaining tenants as comfortable as possible as we all adjusted to the new normal.
To make our experience at The Neighbourhood Exeter more pleasant, we also received deliveries of tea and scones on National Cream Tea Day, 'Make your own Desert' garden kits, and we were always kept in the loop via regular emails. Overall, Collegiate really supported us during this tough time and kept us as safe as possible, decreasing the anxiety I was feeling at the beginning of lockdown. It was always nice knowing that the staff members took our safety and wellbeing into account.
My year at The Neighbourhood Exeter, overall, was fun and exciting thanks to the amount of support I received from the staff. The convenience, social events, and overall quality has made my year more streamlined and enjoyable. Out of all the accommodations in Exeter, I would recommend The Neighbourhood to anyone. The rooms are secure but cosy and the amenities are unlike anywhere else. Discover more by visiting The Neighbourhood Exeter on the Collegiate website. Regardless of where you end up next year, take a look at our top tips for making your student accommodation feel like home.