The 12 Best Pizzas in Leicester
Moving to a new city for university is an exciting time, and living and studying in Leicester is no exception. Once you've found your course, your uni and sorted your student accommodation in Leicester, you can focus on the fun part of getting to know the city you're now calling home.
When you get time to explore the wonderfully multicultural Midlands city, you'll soon find you've got a whole world to explore right on your doorstep. Since our student accommodation in Leicester benefits from such a central location, you're able to find the best restaurants, bars, shops, galleries and venues the city has to offer.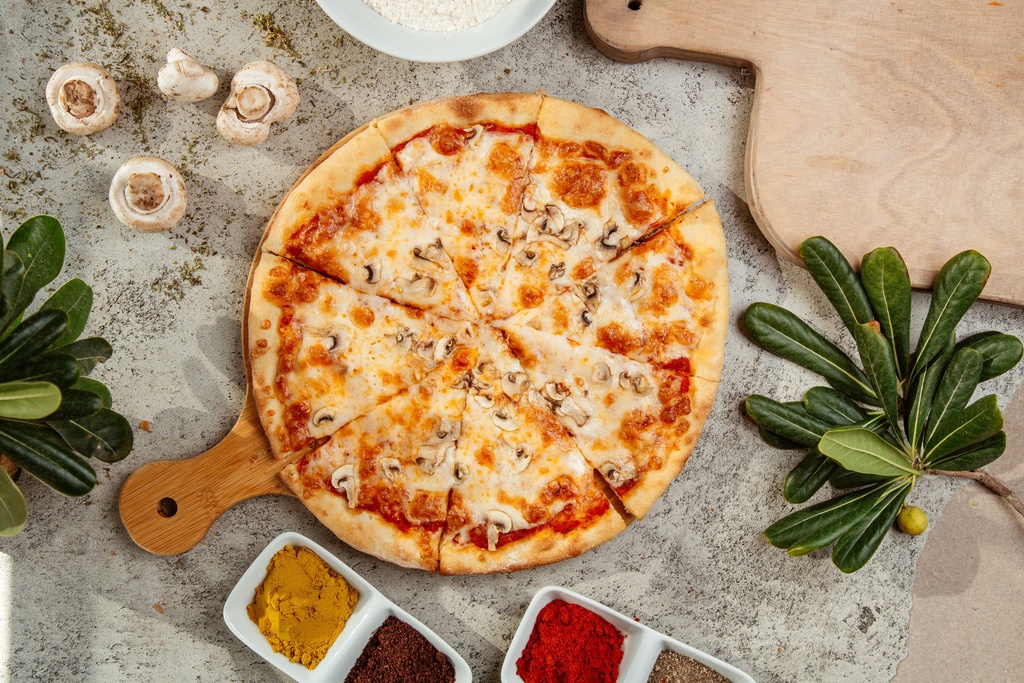 Introduction
Leicester has a well-earned reputation for an up-and-coming food scene with all the biggest names gracing the high street and High Cross shopping centre, as well as thriving independent culinary spots.
It's good to have a couple of go-to places so no matter what you've got on, whether it's a celebration, a quick lunch or a catch up with a friend, you've got a tried and tested place to enjoy. And what better place to start than with finding your favourite pizza place? That's why we've done a bit of the hard work for you and rounded up our favourite pizza places in Leicester.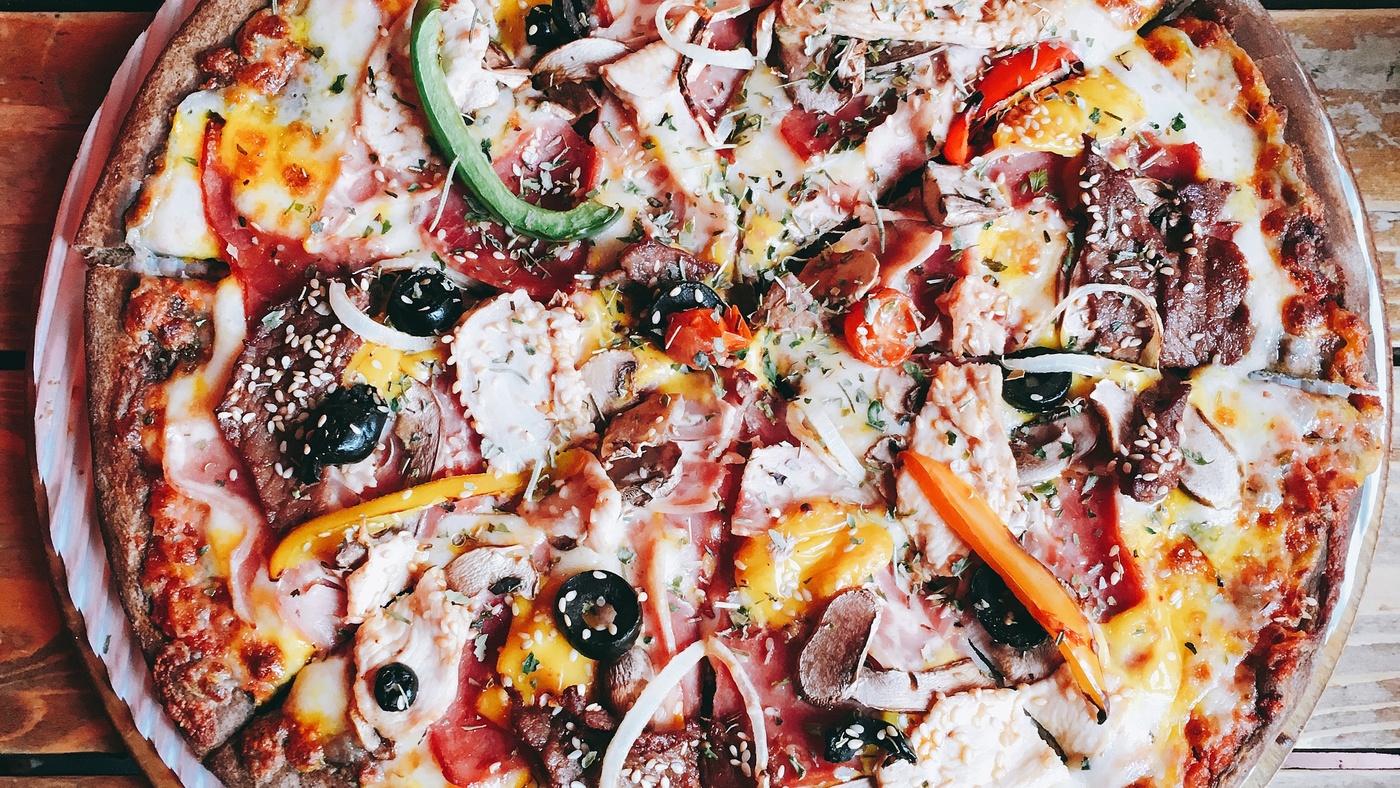 Dough What, King Street
Pizza, coffee and desserts – what more could anybody ask for? And that's exactly what you get at Dough What. Alongside some of the best pizza in Leicester, you'll find a choice of artisanal coffee, pastries, fresh desserts and sides. Since it's on King Street in the city centre, it's a nice walk over and a great spot to have a study break or a catch up with friends while also treating yourself to something lovely to break up the day.
Where: 4 King Street, LE1 6RJ
Menu: View here
Collegiate recommends: Best for an indulgent lunch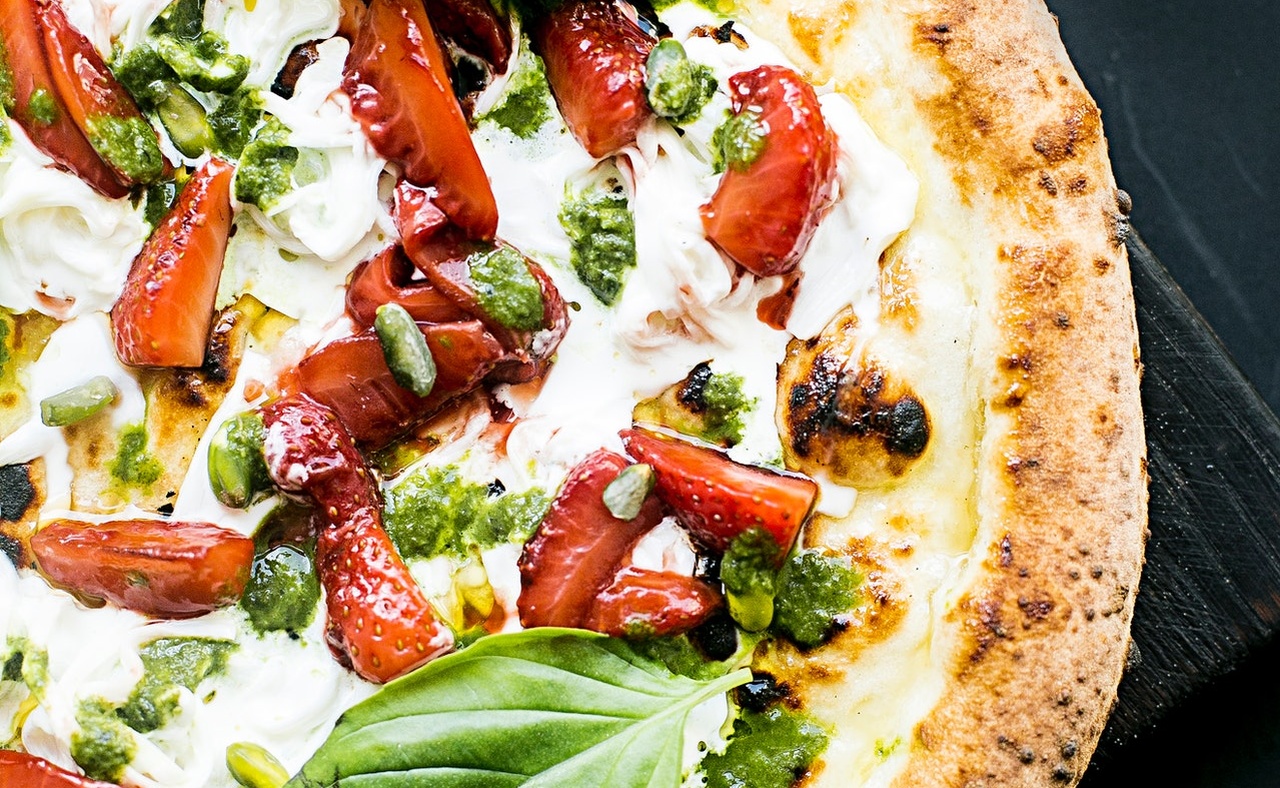 PAI, St Martin's Walk
When you're looking for some of the best pizza in Leicester, PAI is a great place to start. It's stylish decor makes it the perfect spot to head to when you've got something to celebrate or are catching up with friends. Offering up super fresh sourdough pizzas, as well as pasta, salads and Italian-inspired sides, one look at PAI on Instagram will have your mouth watering! You'll find it in St. Martin's Walk which is one of our favourite outdoor dining areas in Leicester so you can enjoy your pizza and carry on your day or evening at another bar easily.
Where: 7 St.Martin's Walk, LE1 5DG
Menu: View here
Collegiate recommends: Best for Insta-worthy pizza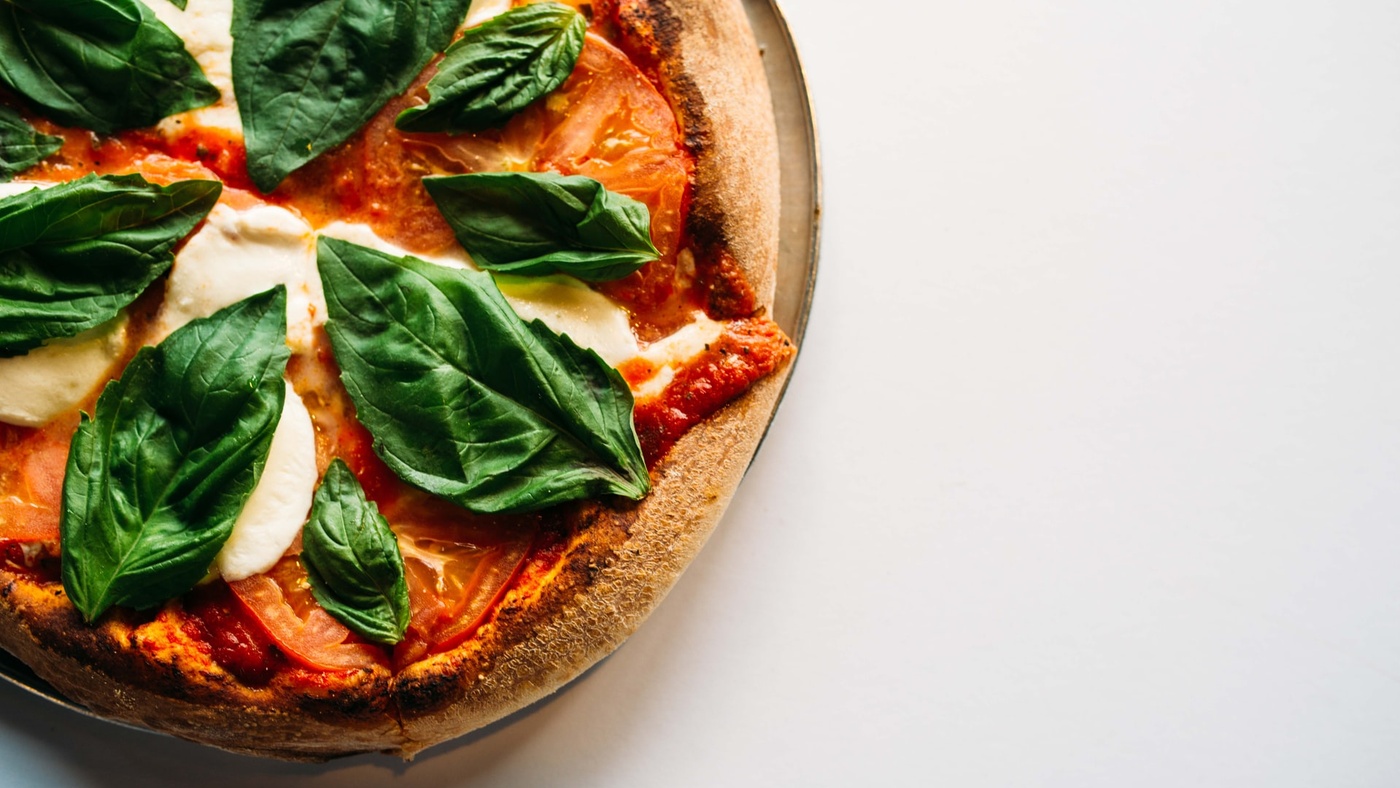 Martin Bros Micropizzeria 
Martin Bros have been regulars in the Midlands street food scene and have now set up shop in Leicester's Clarendon Park. Not only can you enjoy some of the best pizza in Leicester using quality ingredients and cooked in an authentic neo-Neapolitan style, but you've also got a fantastic selection of local craft beers to enjoy. As well as artisan coffee, a choice of wines and spirits, you're well placed to enjoy an evening out on Clarendon Park road, and it's just a quick cab ride back to our Leicester University accommodation.
Where: 117 Clarendon Park Road, LE2 3AH
Menu: View here
Collegiate recommends: Best for a night out
3 for 10 Pizza, Narborough Road
If you're looking for freshly made deep pan pizza in Leicester that's also 100% halal, then you've come to the right place. As well as the classic 3 for £10 offer on Margaritas that's perfect to share with friends, you can take your pick from a host of sides, nachos, burgers, wraps and kebabs if you fancy something different. You could walk to the 3 for 10 Pizza on Narborough Road in under 15 minutes from your student accommodation in Leicester, or get it delivered to the comfort of your own home via their dedicated app.
Where: 27 Narborough Road, LE3 0LE
Menu: View here
Collegiate recommends: Best for amazing deals!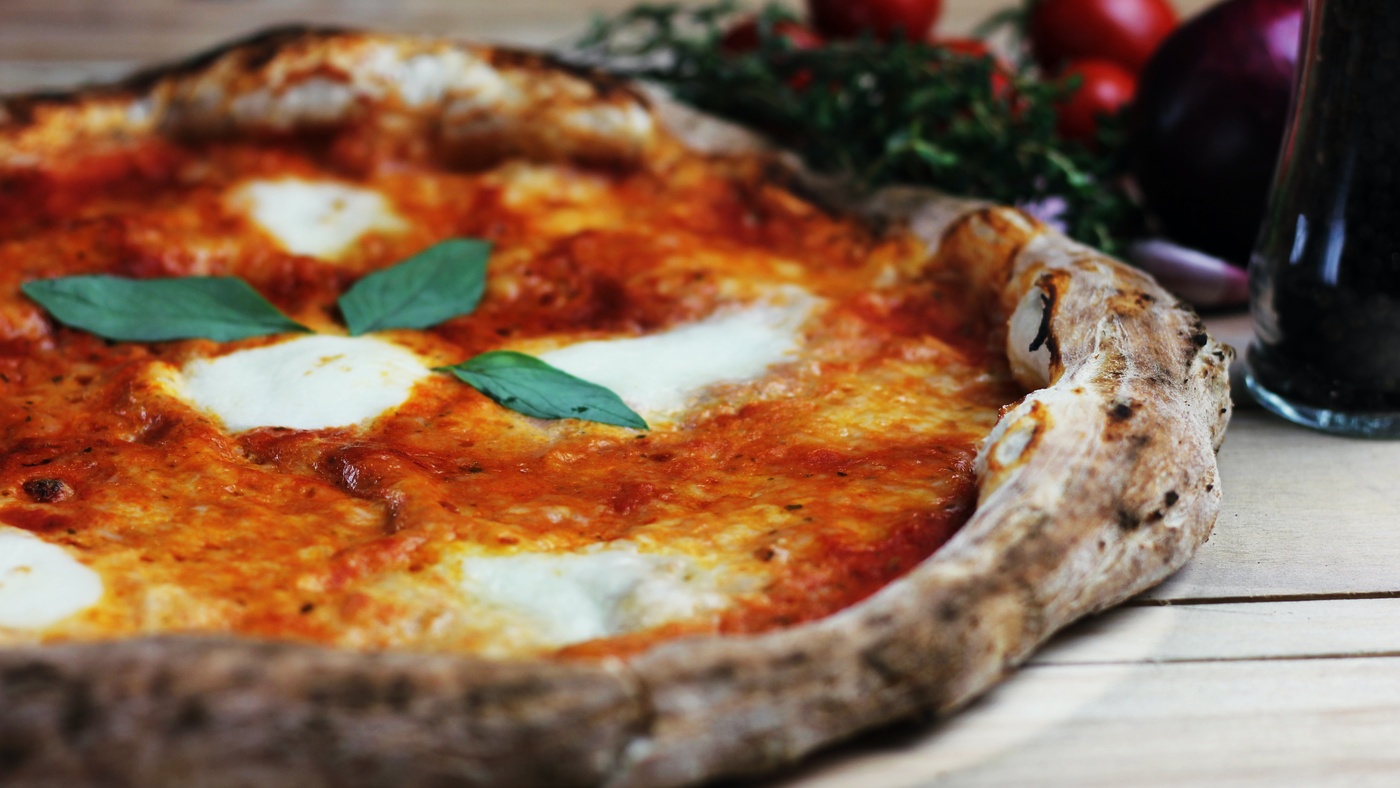 Zizzi, Highcross Lane
Zizzi is one of those classic UK high street staples, and with good reason as it offers up a menu of delicious, modern-inspired Italian dishes – and the pizzas are not to be missed. Served up in a rectangular shape, they're ideal for sharing and having alongside a few of their sides such as the burrata or arancini. There's usually a discount code or student deal available if you do some digging online so it's perfect for a cheap and cheerful lunch with friends.
Where: 10 Highcross Lane, LE1 4SD
Menu: View here
Collegiate recommends: Best for a big lunch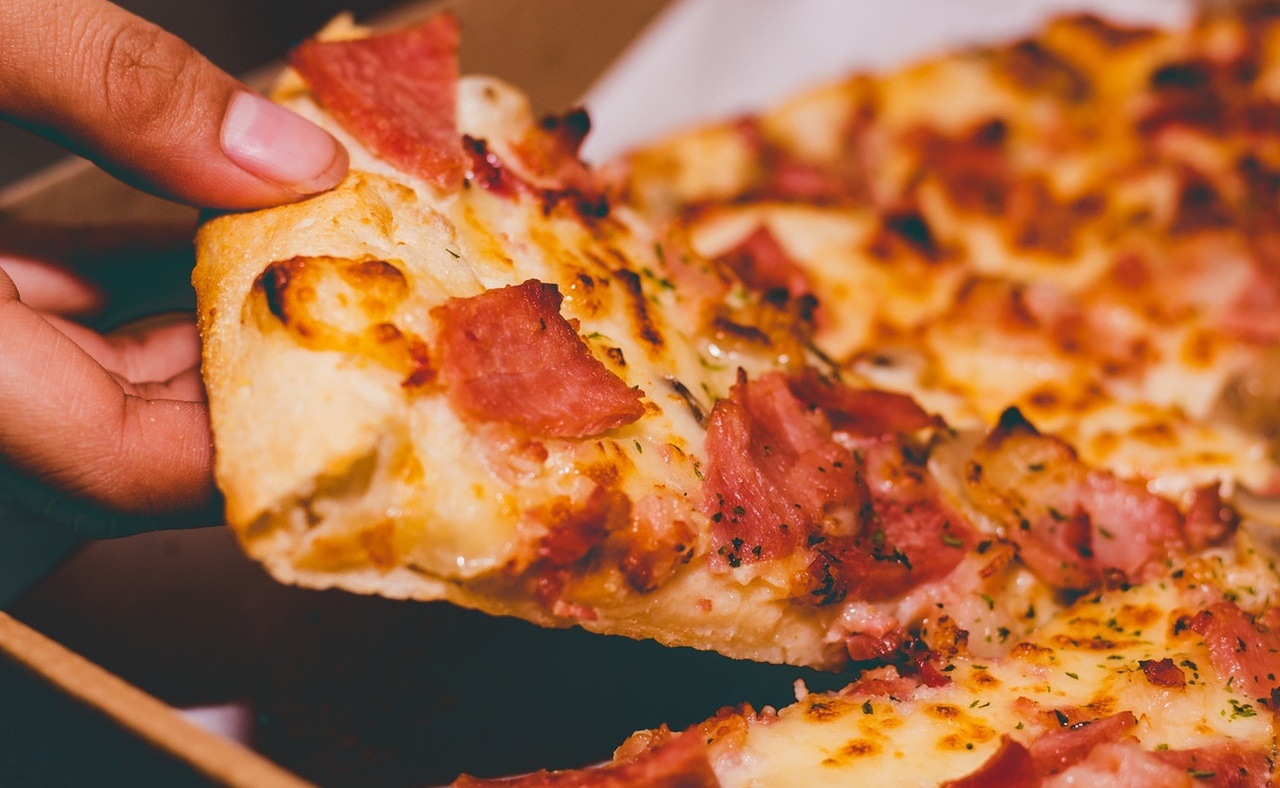 Peter Pizzeria, Welford Place
In this eye-catching building you'll find a quirky maze that leads you to some of the most delicious pizza in Leicester. Peter Pizzeria offers fresh, hand shaped sourdough topped with artisan ingredients that's blasted in a wood-fired oven for just 90 seconds – it's all the pizza needs for doughy, slightly charred goodness. Prices start from just £7.50 for a classic Margherita or keep your eye out for their 'pizza of the month' if you're looking to try something a bit different.
Where: 9 Welford Place, LE1 6ZH
Menu: View here
Collegiate recommends: Best for a fun venue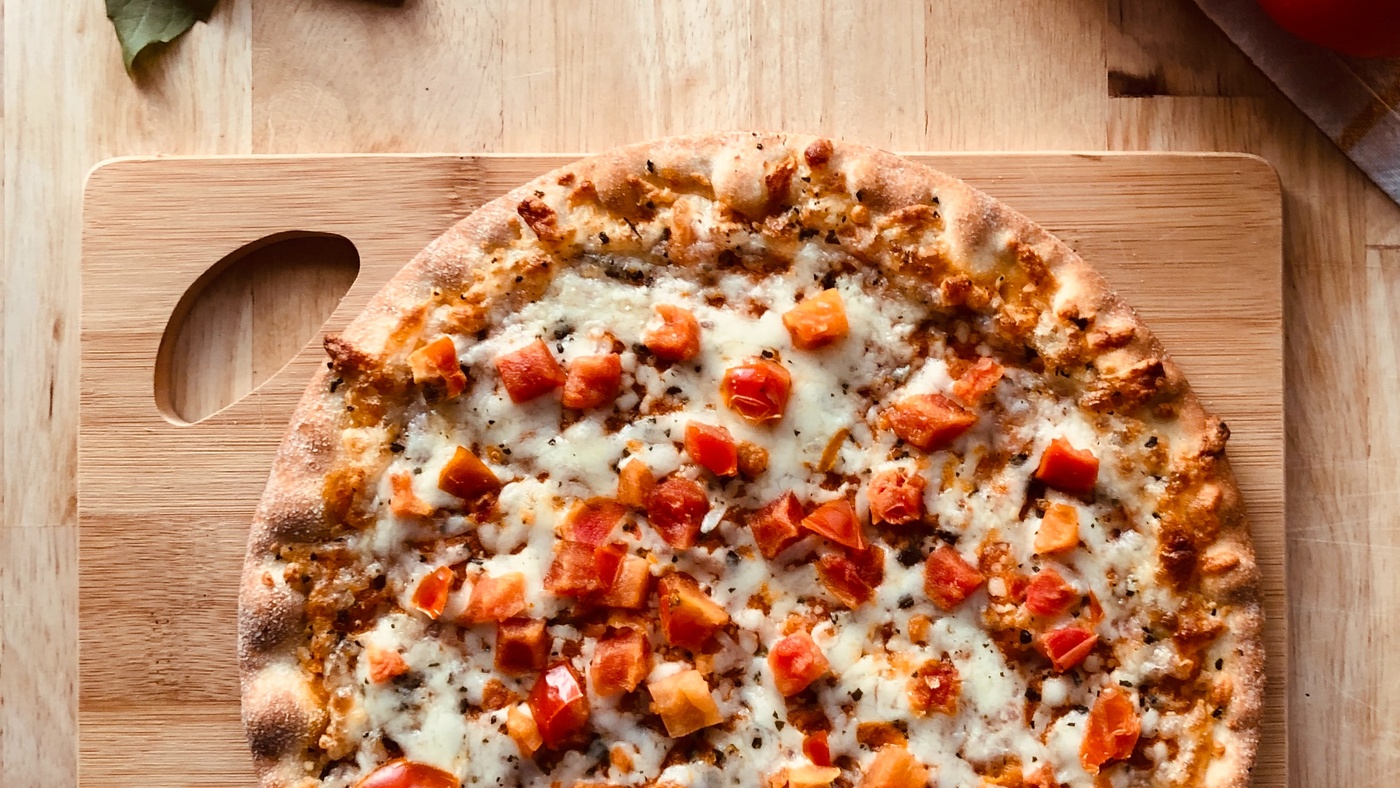 Fireaway, Belvoir Street
For an authentic wood-fired pizza experience, it's got to be Fireaway. You'll find some of the best pizza in Leicester being served up out of a stone-fired oven in roughly 180 seconds. Not content with making delicious pizza, you can also enjoy a wide range of chicken sides as well as olives, garlic bread, and a choice of desserts. Finish off your pizza with a Nutella pizza or a traditional Cannoli, either way you're onto a winner of a dinner!
Where: 3 Belvoir Street, LE1 6SL
Menu: View here
Collegiate recommends: Best for a fast quality pizza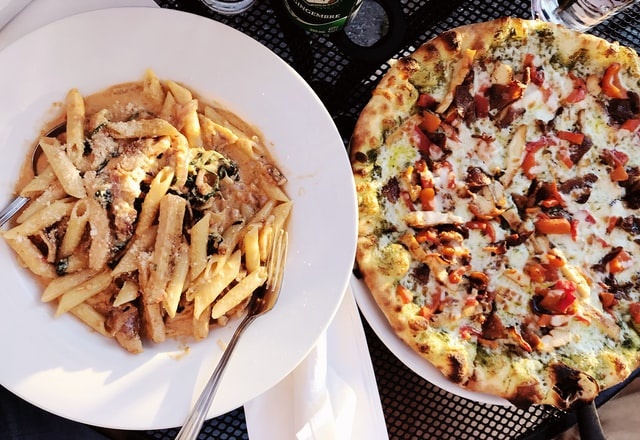 Pizza Italiano, Narborough Road
After enjoying some of the best student nights in Leicester, Pizza Italiano is a perfect spot for a late night bite to eat. With a host of student deals and offers, you can usually pick up a feast for a bargain which is ideal if there's a group of you heading back to your Leicester University accommodation. With a great choice of pizzas with all the toppings you could want, you can also enjoy chicken, burgers or even pasta if the mood takes you!
Where: 225 Narborough Road, LE3 2QR
Menu: View here
Collegiate recommends: Best for a post-night out meal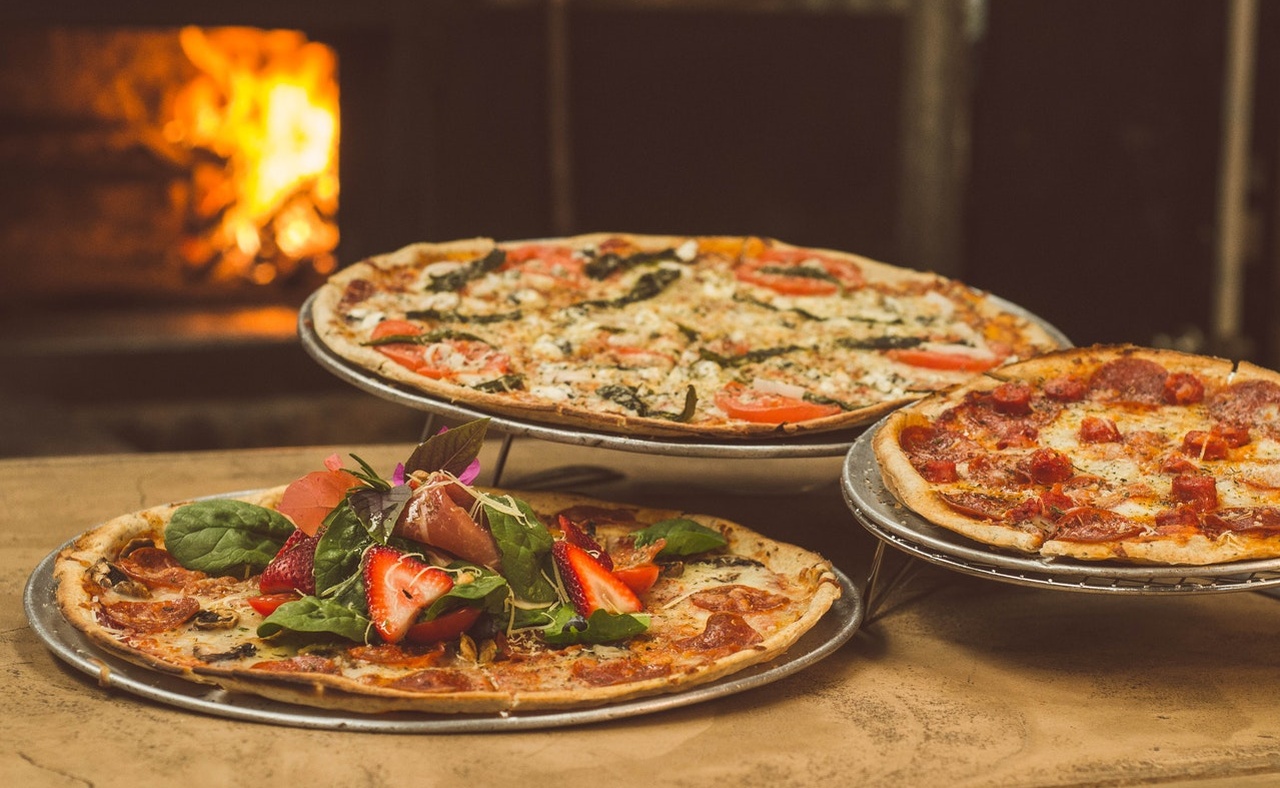 Rajas, Melton Road
With free delivery seven days a week, and meals including chicken and chips starting from £1.80, Rajas is the ultimate budget-friendly place for a pizza fix – or burgers, wraps, peri peri, fried chicken, even a range of desserts. When you order through Just Eat, there's often a few special offers you can take advantage of too, so Rajas is ideal whether you can't quite face cooking dinner after a day in the library or just want to treat yourself to some of the best pizza in Leicester.
Where: 114 Melton Road, LE4 5ED
Menu: Visit or call to find out
Collegiate recommends: Best for pizza on a budget!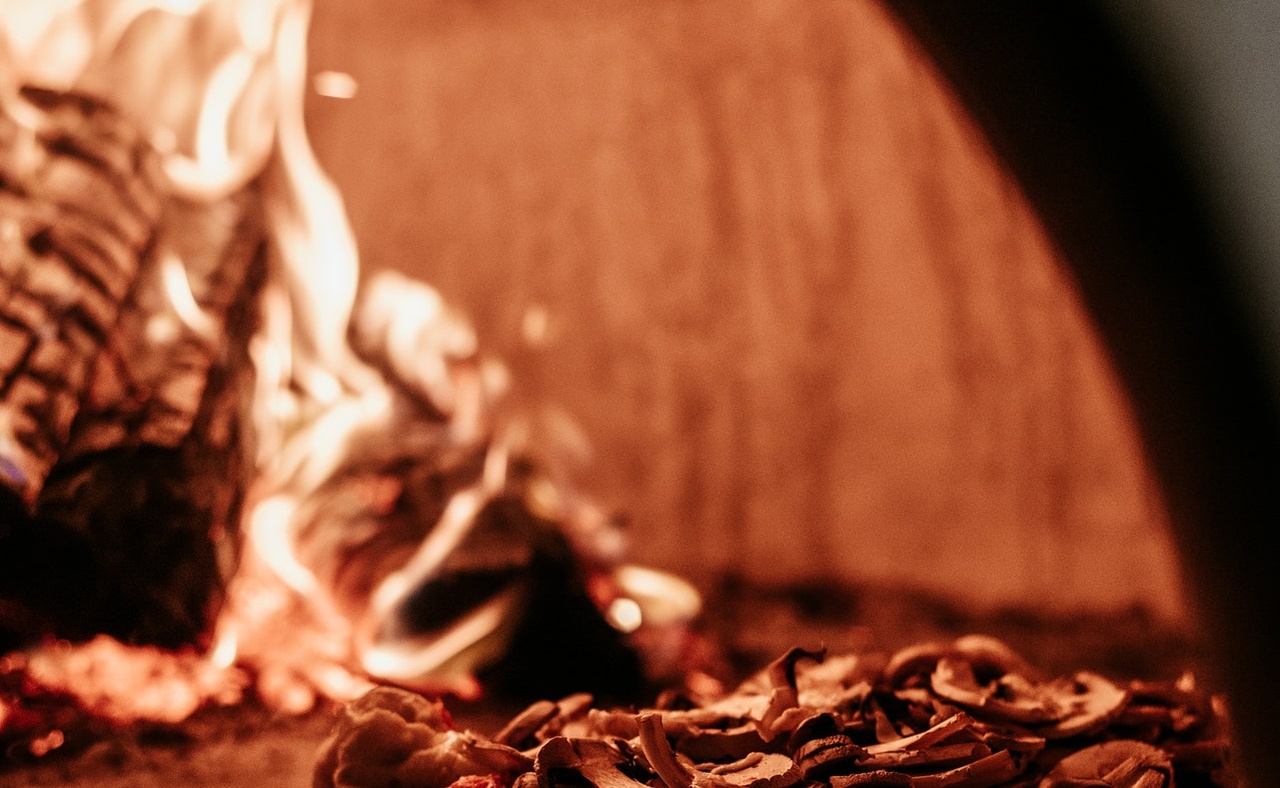 Roma, Halford Street
A Leicester city centre institution for over 20 years, the Roma cafe should be high on your list of places to eat and enjoy some of the best pizza in Leicester. This Italian cafe doesn't look like much from the outside but the food is fresh and some of the most authentic you'll be able to find. Pizza is best enjoyed here on Wednesdays when they're on offer at £9 each or 2 for £15 and you have your choice of a small but perfectly formed traditional menu – perfect for a catch up with a friend after a busy week.
Where: 11 Halford Street, LE1 1JA
Menu: View here
Collegiate recommends: Best for authentic Italian pizza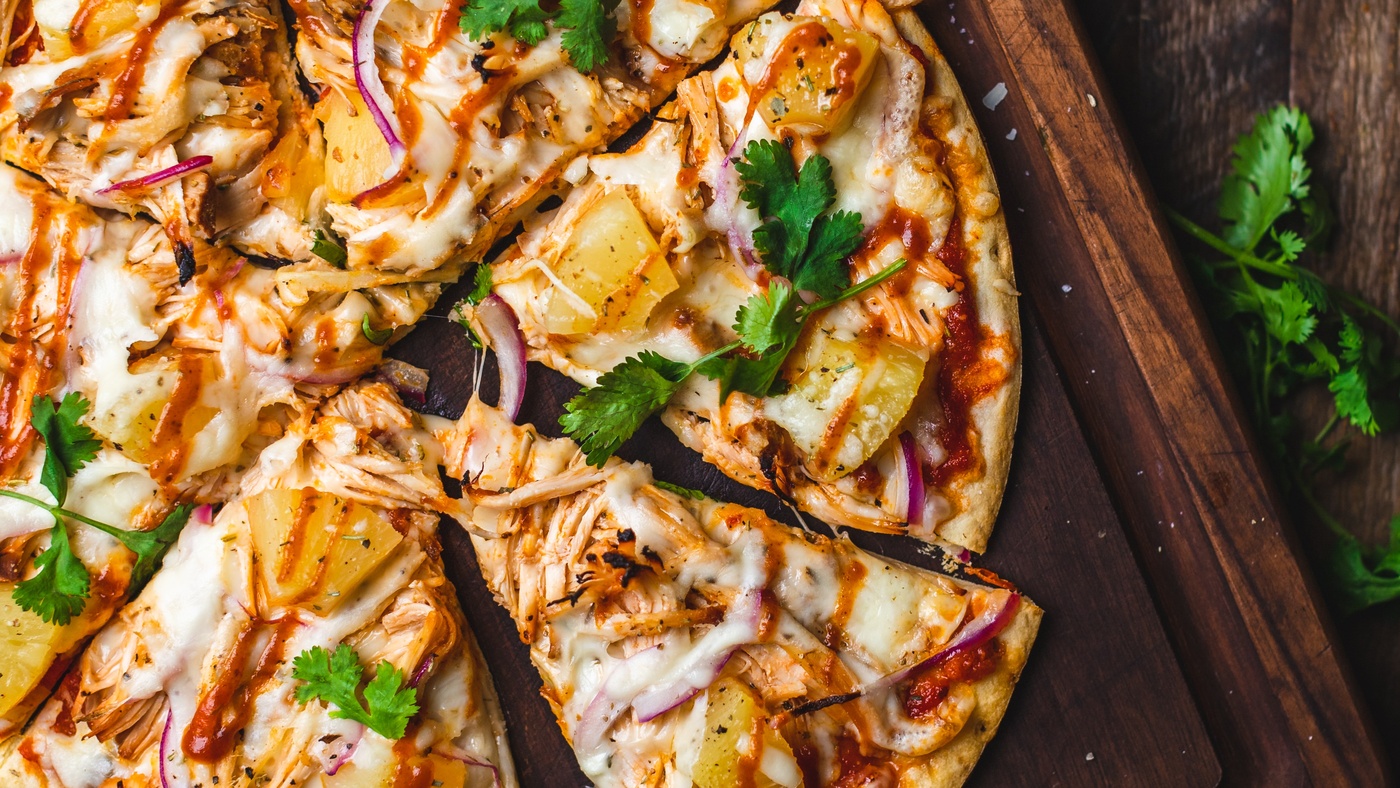 San Carlo, Granby Street
A long-standing Leicester favourite, San Carlo is easily one of the best pizza places in Leicester. Take your pick of their impressive menu of pizzas all promising only the finest ingredients and made using authentic methods and Neapolitan flour. This restaurant is packed full of personality and very welcoming of large groups, making it the perfect place for a celebration.
Where: 38-40 Granby Street, LE1 1DE
Menu: View here
Collegiate recommends: Best for big groups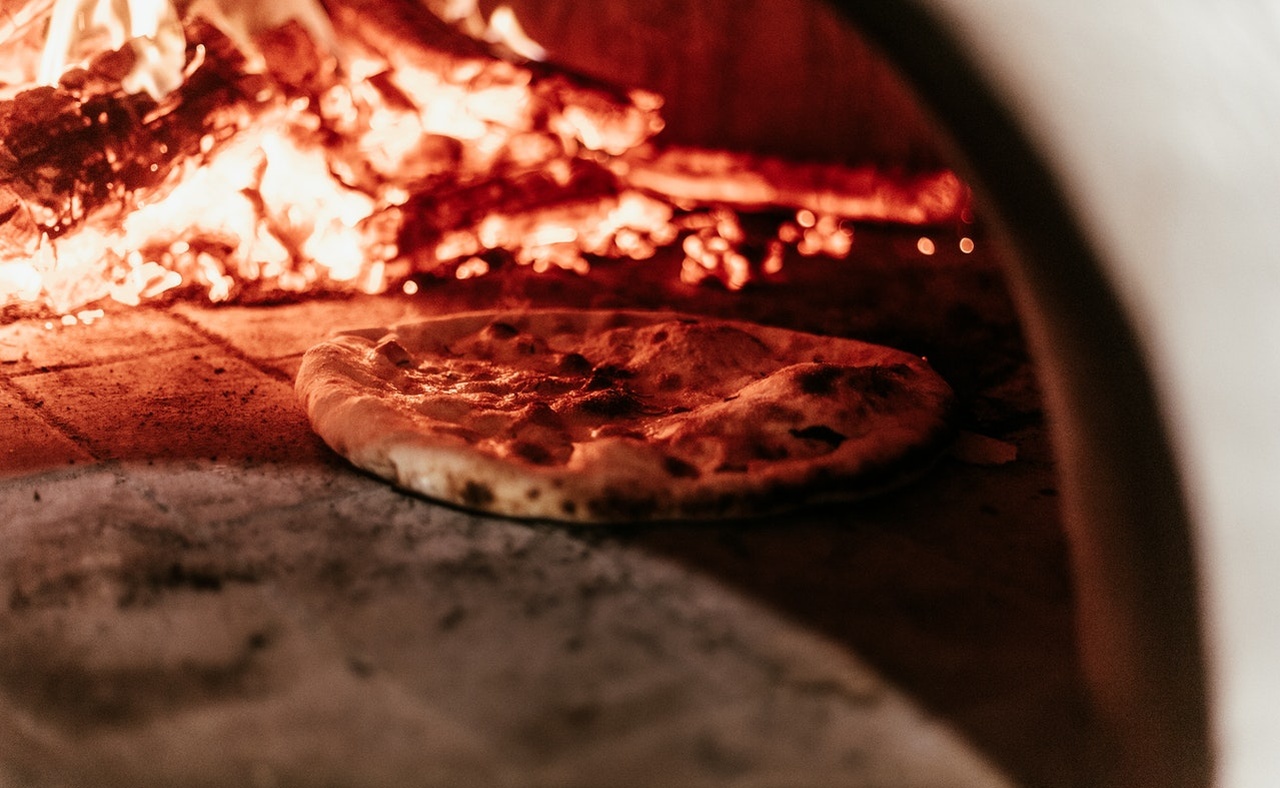 Queens Pizza, Narborough Road
If you've enjoyed a night out at one of the many exciting bars on Leicester's popular Queens Road, stopping at Queens Pizza is a post-drinks essential for the trip home. With over 20 varieties of freshly made pizzas as well as fried chicken, kebabs and garlic bread, it's the ideal place for loading up on everything you fancy and enjoying it all around the kitchen table with friends and housemates after a few drinks.
Where: 154 Narborough Road, LE3 0BW
Menu: View here
Collegiate recommends: Best for late-night grub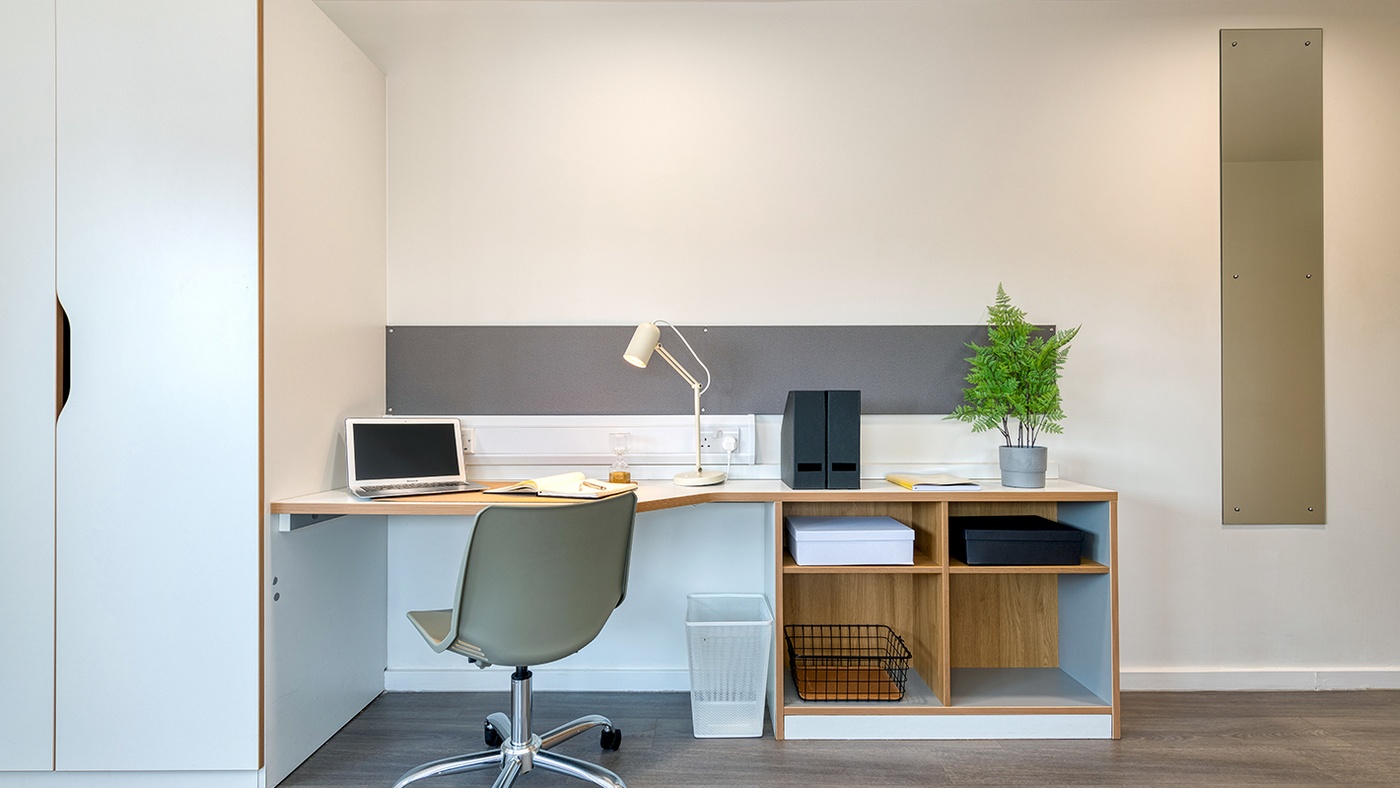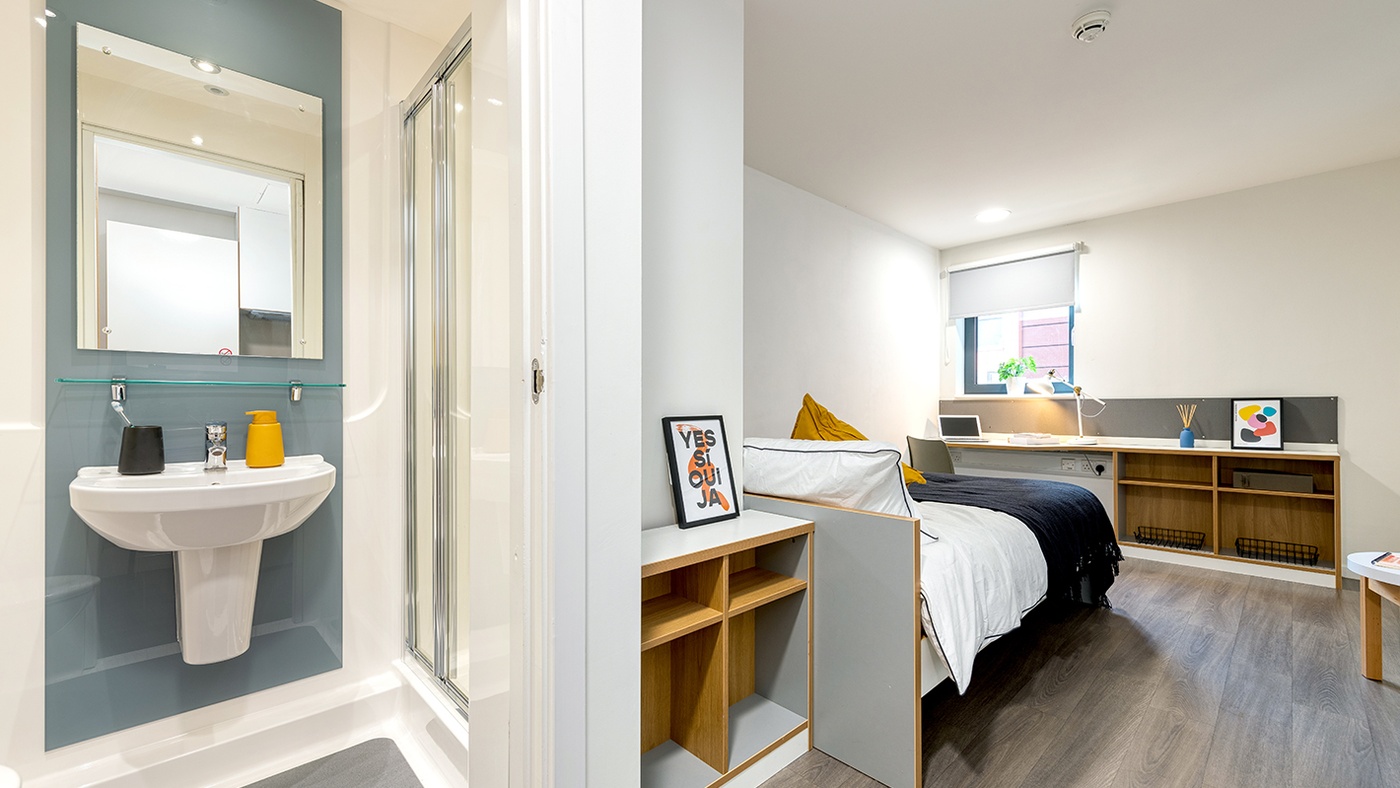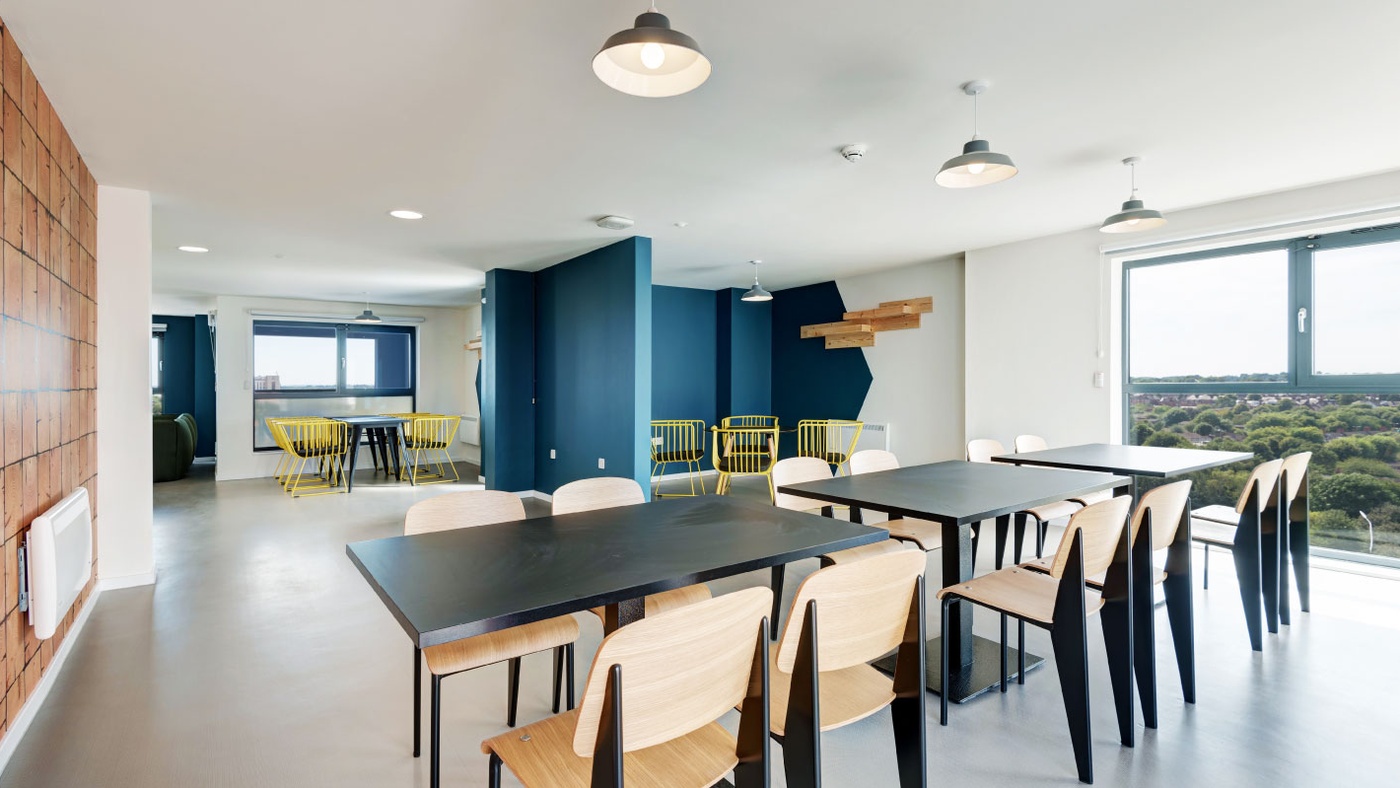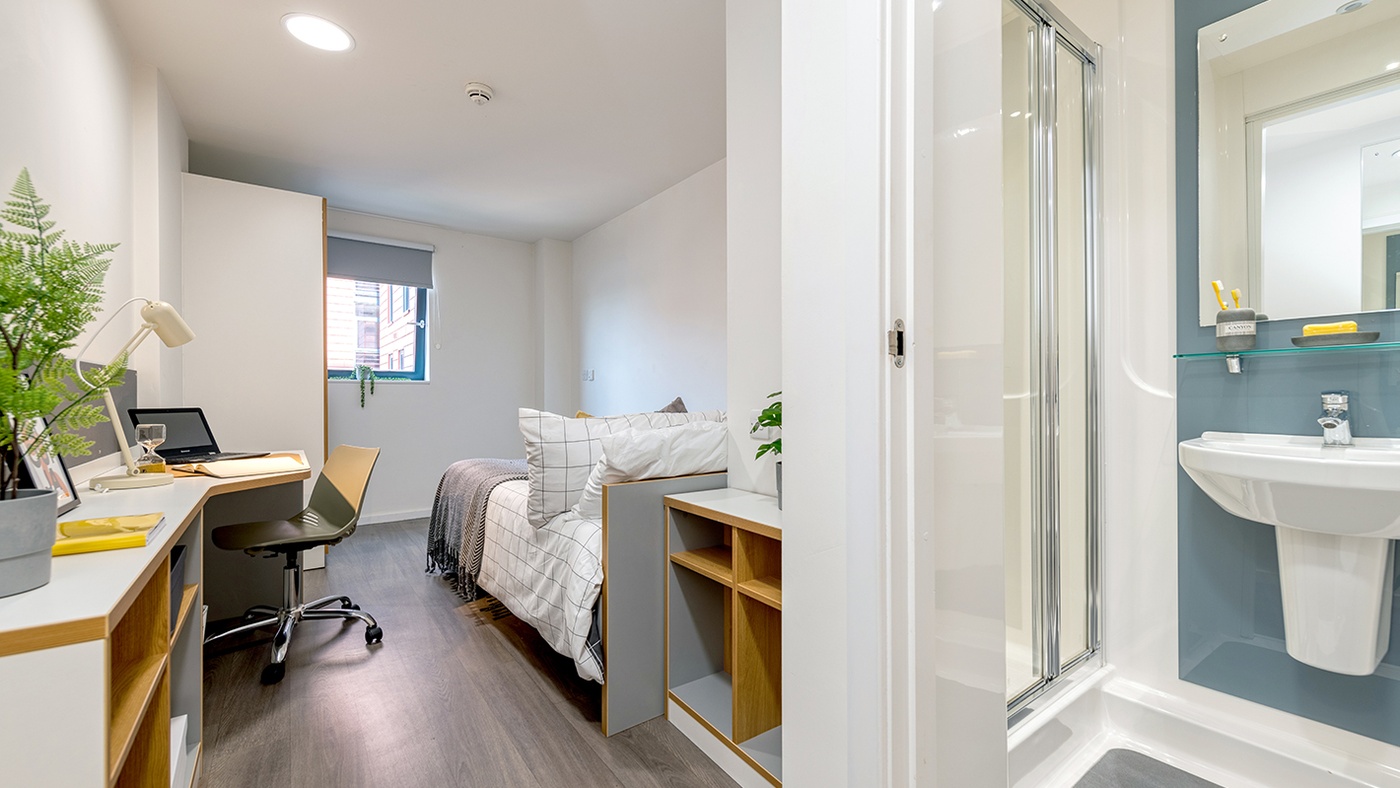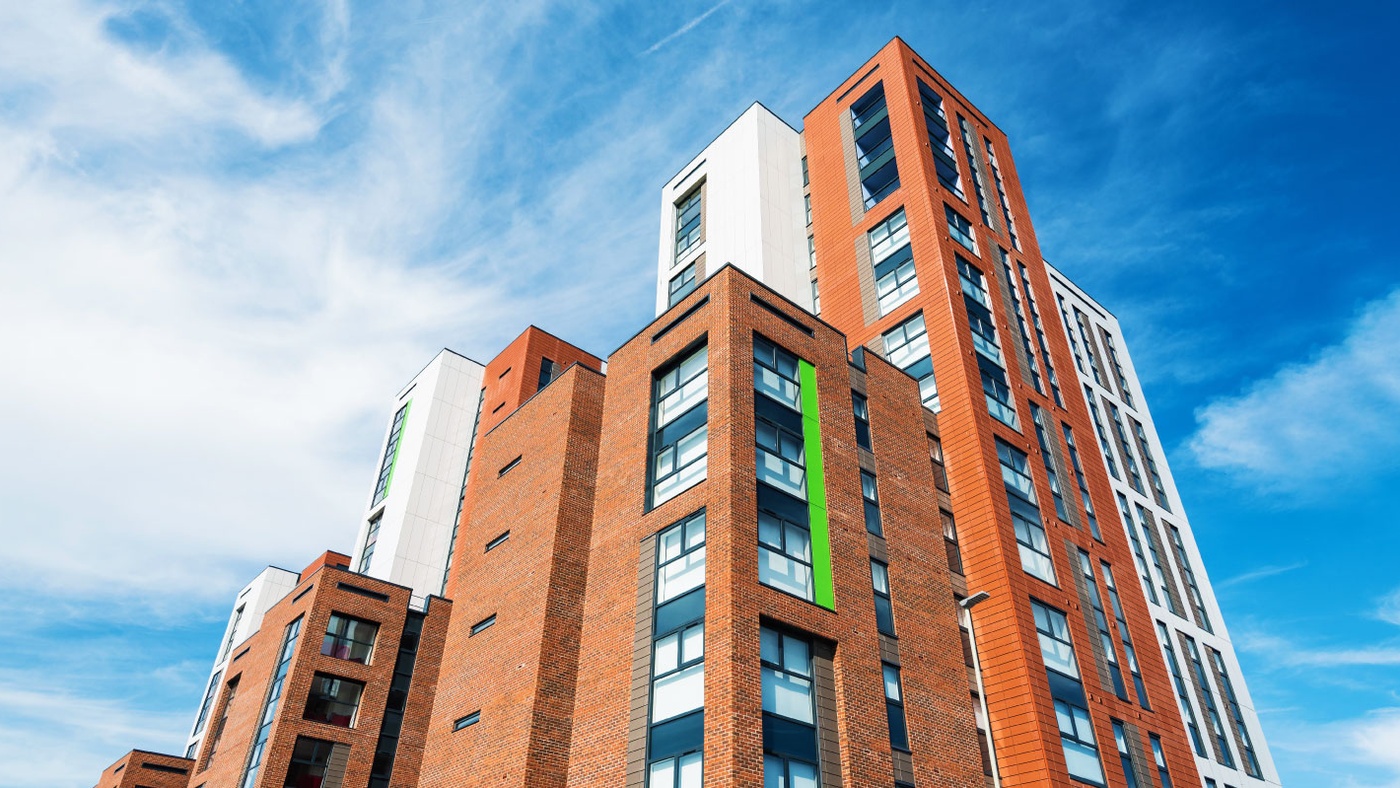 Merlin Heights
Live with peace of mind at Merlin Heights by Prima Vidae by choosing one of our all-inclusive self-contained en-suite rooms or studios. Additionally, the accommodation provides great on-site facilities to support your university learning, available to Merlin Heights residents only.
Wherever you are studying, we've thought of everything to make the best out of your university years.
Student Accommodation in Leicester
If you're looking for a central location to explore everything the city has to offer, then look no further than our student accommodation in Leicester. Merlin Heights puts you in the heart of the city as well as offers exceptional facilities for you to enjoy while you're studying. Why not take a break on the stunning sky lounge on a sunny day or in the dedicated gaming area? Or if you're hitting the books, try one of the stylish study spaces – of course, you'll always have your own desk space whether you're in a shared apartment or in your own studio. With all bills and WiFi included, it's all part of our commitment to offering the best student accommodation in Leicester.