Introduction
From cultural hotspots and the rich maritime history that's waiting to be explored, to the buzzing bars, restaurants and shops – when you're living and studying in this great waterfront city, you'll have no end of fun things to do as a student in Portsmouth.
Whatever kind of club night you're looking for, Portsmouth nightclubs will have you covered. With everything from chill space with cocktails to dancefloors open until well into the early hours, you're always in for a good night.
One of the best things about staying in our student accommodation in Portsmouth is, no matter which one of our four sites you choose, you'll always benefit from a premium, central location in the city. We put you in the heart of the best Portsmouth nightlife the city has to offer.
From bars, pubs and restaurants to get your evening off to a great start, right into the liveliest dancefloors you could hope for. And when you're ready to call it a night, you're only ever a short walk or cab ride away from getting your dancing shoes off and cosying up into your big comfy bed.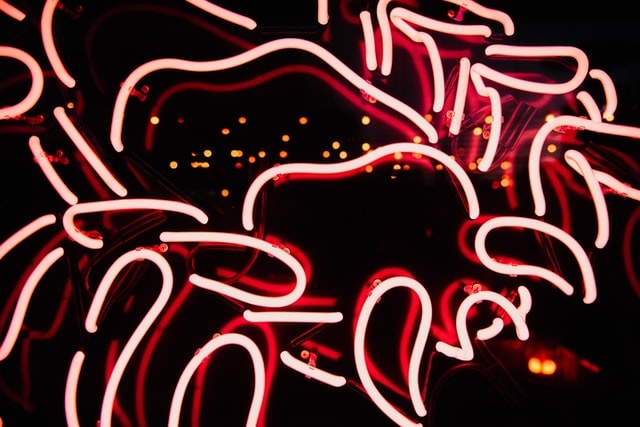 Monday: Mr Miyagi's
Monday night is Beer Pong night at Mr Miyagi's, Portsmouth's only Asian themed bar packed with neon lights, a bustling dancefloor and garden. This  nightclub is practically an institution in the city, well known and loved for its lively atmosphere, always-packed dance floor and its famous headbands. On top of beer pong tables and noodle box cocktails on offer, you can expect to see a few fire breathers and dancers performing around this unique venue. Monday night is definitely one of the best student nights in Portsmouth but any night you decide to hit up Mr Miyagi's will be one to remember.
Where: 29-33 Guildhall Walk, PO1 2RY
Price: Free entry
Collegiate Recommends: Best for cocktails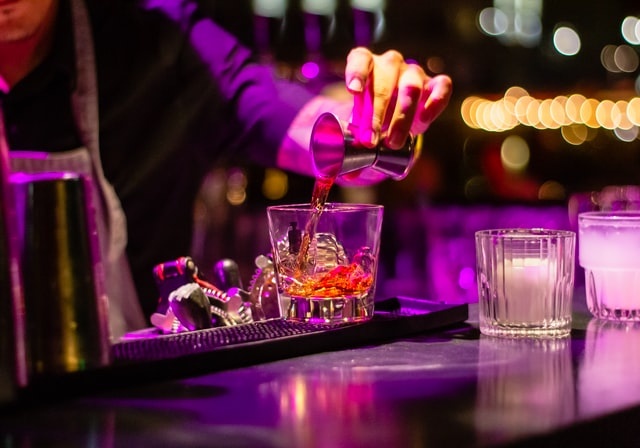 Tuesday: The Astoria
A Portsmouth nightclub with a difference, The Astoria is an incredible multi-floor venue that offers something for everyone. The club nights vary from drum and bass, electro and dance to pop and disco bangers, and while it's a spacious venue with very generous dancing space, it has all the charm and welcoming atmosphere of a smaller club. If you feel like you need a breather, you can chill out along the balcony or perhaps sort you and your friends out with a premier VIP package to have a break from the crowds.
Where: 29-33 Guildhall Walk, PO1 2RY
Price: From £5
Collegiate Recommends: Best for partying to the early hours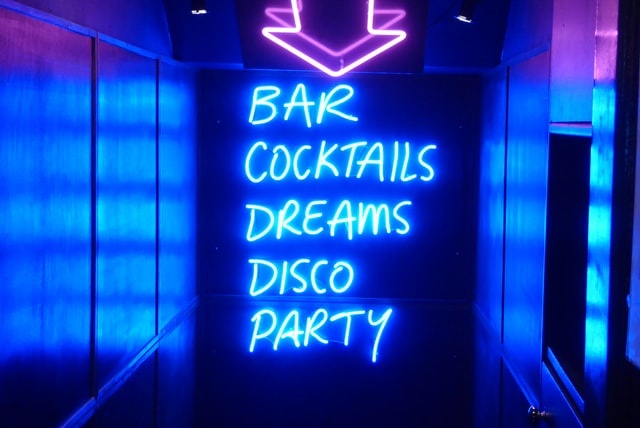 Wednesday: Hampshire Boulevard
Portsmouth's premier LGBT+ bar and club, Hampshire Boulevard is a premium LGBTQ+ nightclub. Take your pick of any of their regular club nights and you'll be in for a treat but, really, we think it's all about the Wednesday 'Wurk It' nights. A great way to break up the lull of the midweek – particularly if you happen not to have lectures on a Thursday morning! – this Portsmouth nightclub has incredible drinks offers to get everyone in the spirit to step up to karaoke which takes place from 9pm.
Where: St Pauls Rd, Southsea, Portsmouth PO1 2QN
Price: Free entry
Collegiate Recommends: Best for entertainment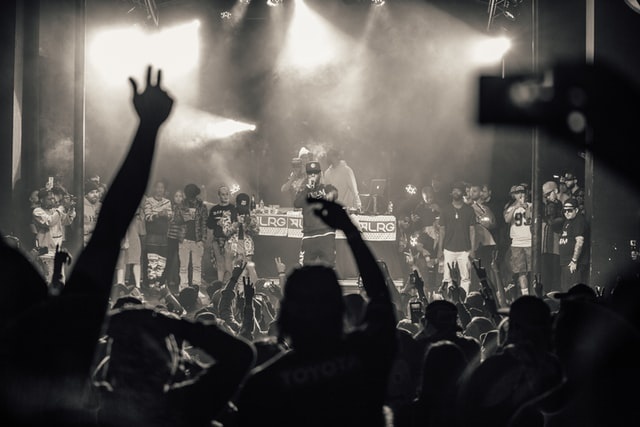 Thursday: PRYZM
While PRYZM has long been a cornerstone of Portsmouth uni's nightlife, IS IT THURSDAY? is a fairly new student night in the city. With three rooms pumping out everything from guilty pop pleasures to classic party anthems, PRYZM has the only student night in Portsmouth with a main room dedicated to underground, R&B and hip hop beats, so there's something for everyone. Not to mention you can enjoy £2.50 drinks and £3.50 doubles while you dance the night away.
Where: Connaught Drill Hall, Stanhope Rd, PO1 1DU
Price: From £5
Collegiate Recommends: Best for hip hop fans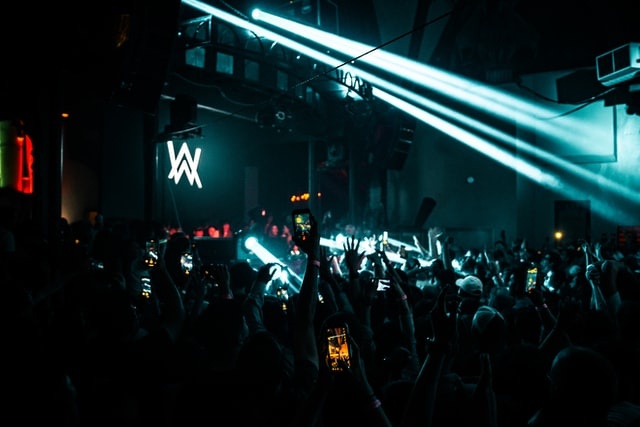 Friday: Eden

By day, Eden is an eclectic harbour-side restaurant serving up some of the best bottomless brunch in Portsmouth. By night, it's a fully decked out club pumping out quality tunes across three rooms, including a decked out tiki cocktail bar and disco lounge. Whether you're after some smooth 70s grooves, a bit of old school R&B, or all-out pop classics, Eden is a Portsmouth nightclub not to be missed. And did we mention they often have 2 for £12 cocktails and free entry before 11pm? Perfect for a fun, budget-friendly night out.
Where: Gunwharf Quays, PO1 3TP
Price: From £4
Collegiate Recommends: Best for choice of music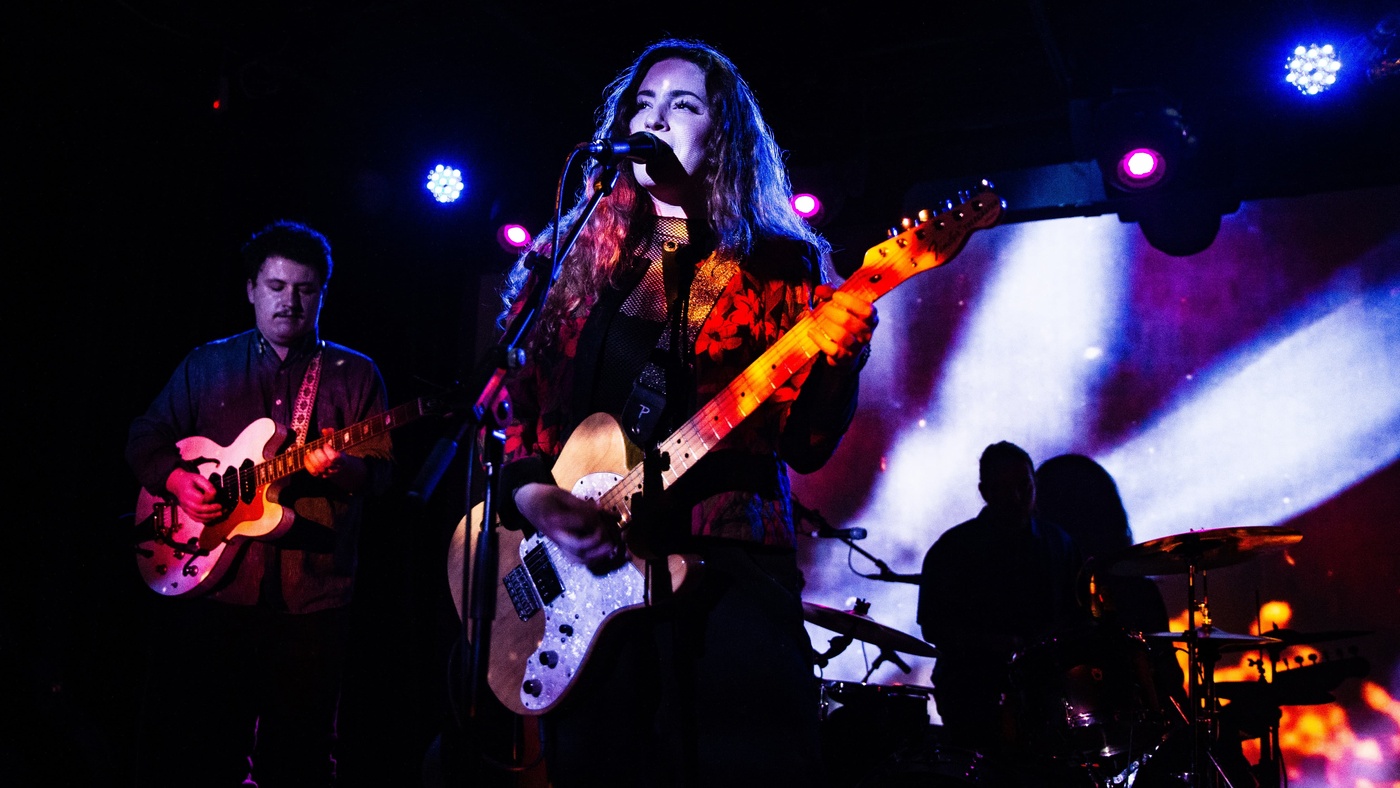 Saturday: Moonshine Club
The cab ride to Southsea Pier will be well worth the pennies when you hit up a club night at Moonshine. This Portsmouth nightclub has been entertaining the city with incredible music and DJs since the 80s and it's still going strong and offering up themed nights with everything from soka to indie and pop to electro so there really is something for everyone. It's also a well-known club in Portsmouth for live music events so be sure to check their website to stay up to date with the latest big nights.
Where: 1 Granada Rd, Southsea, Portsmouth, Southsea PO4 0RD
Price: Tickets from £5
Collegiate Recommends: Best for entertainment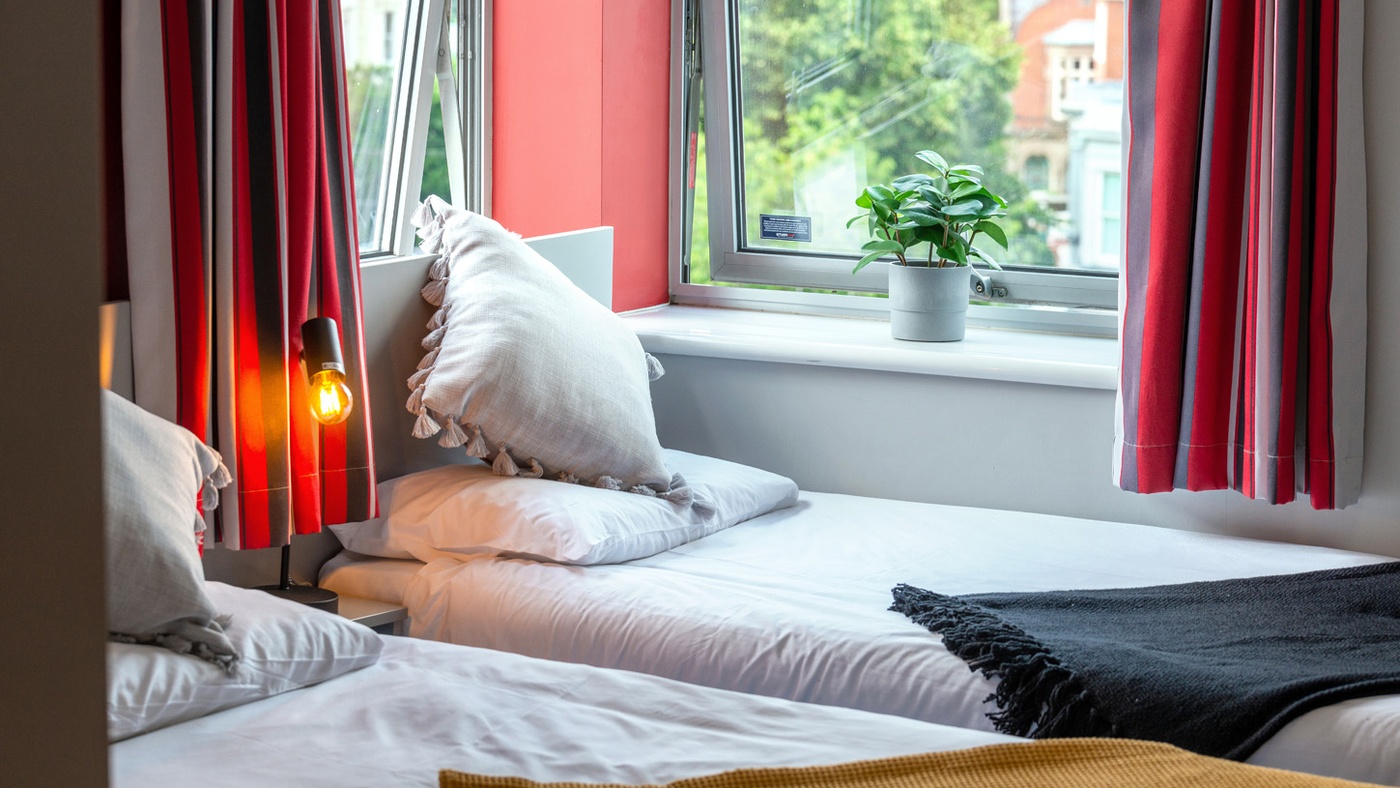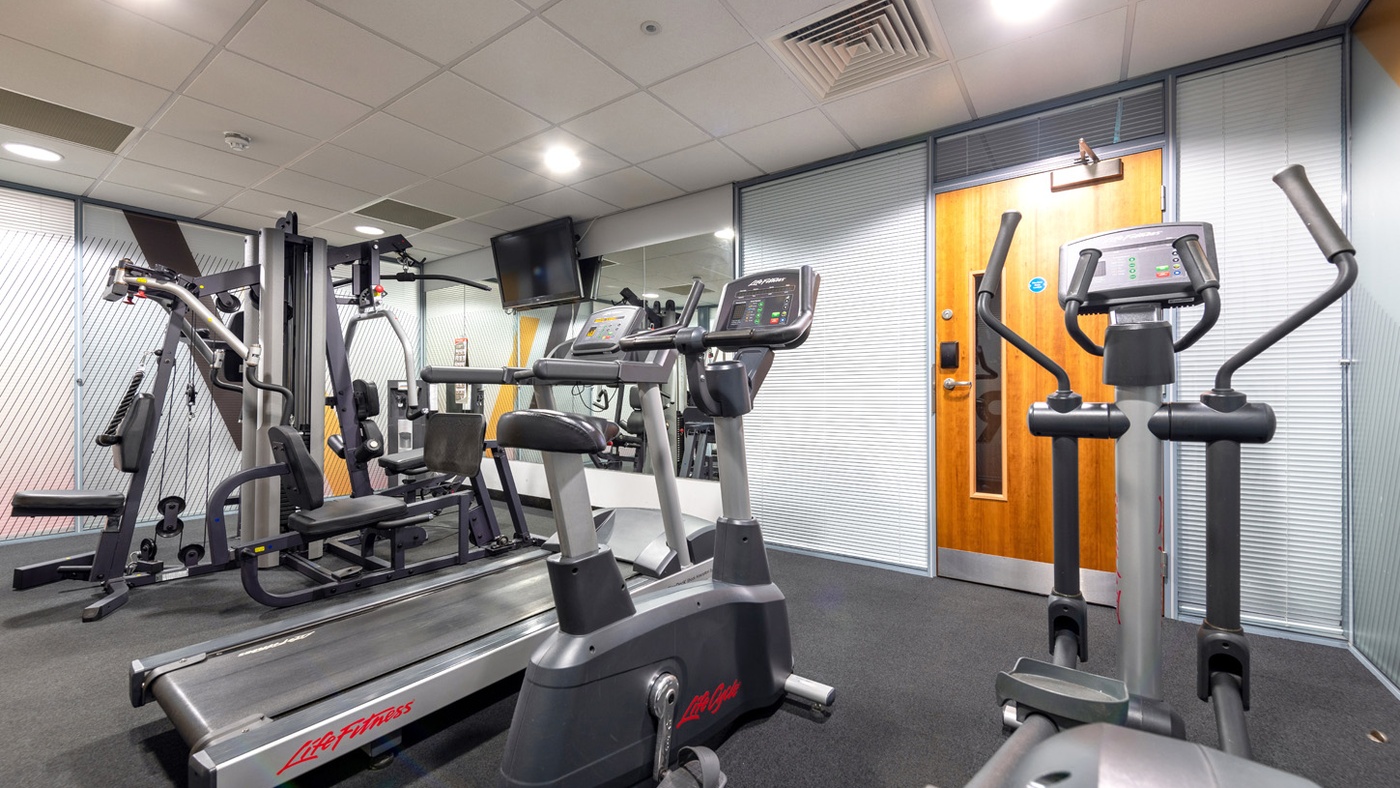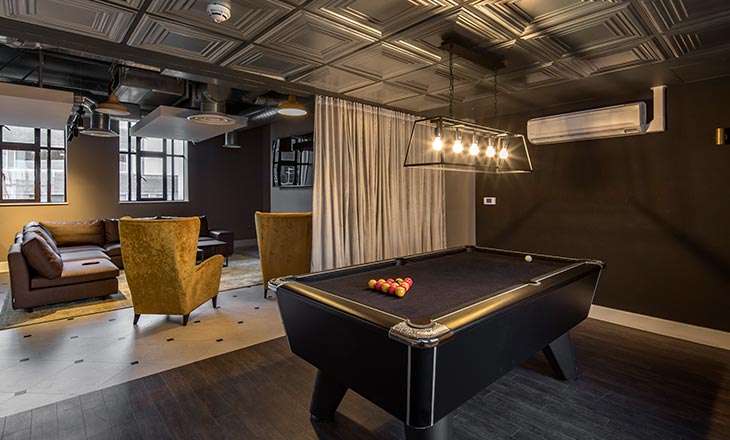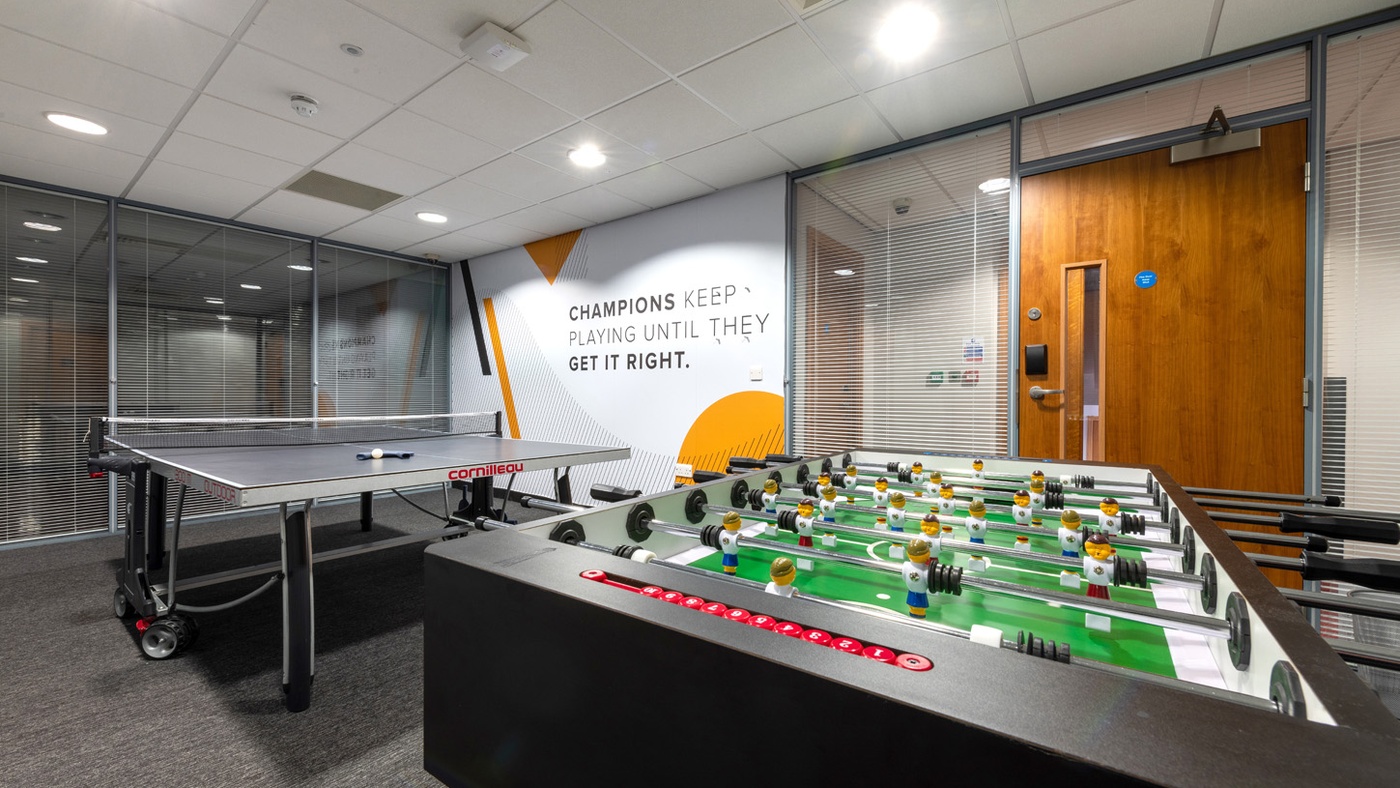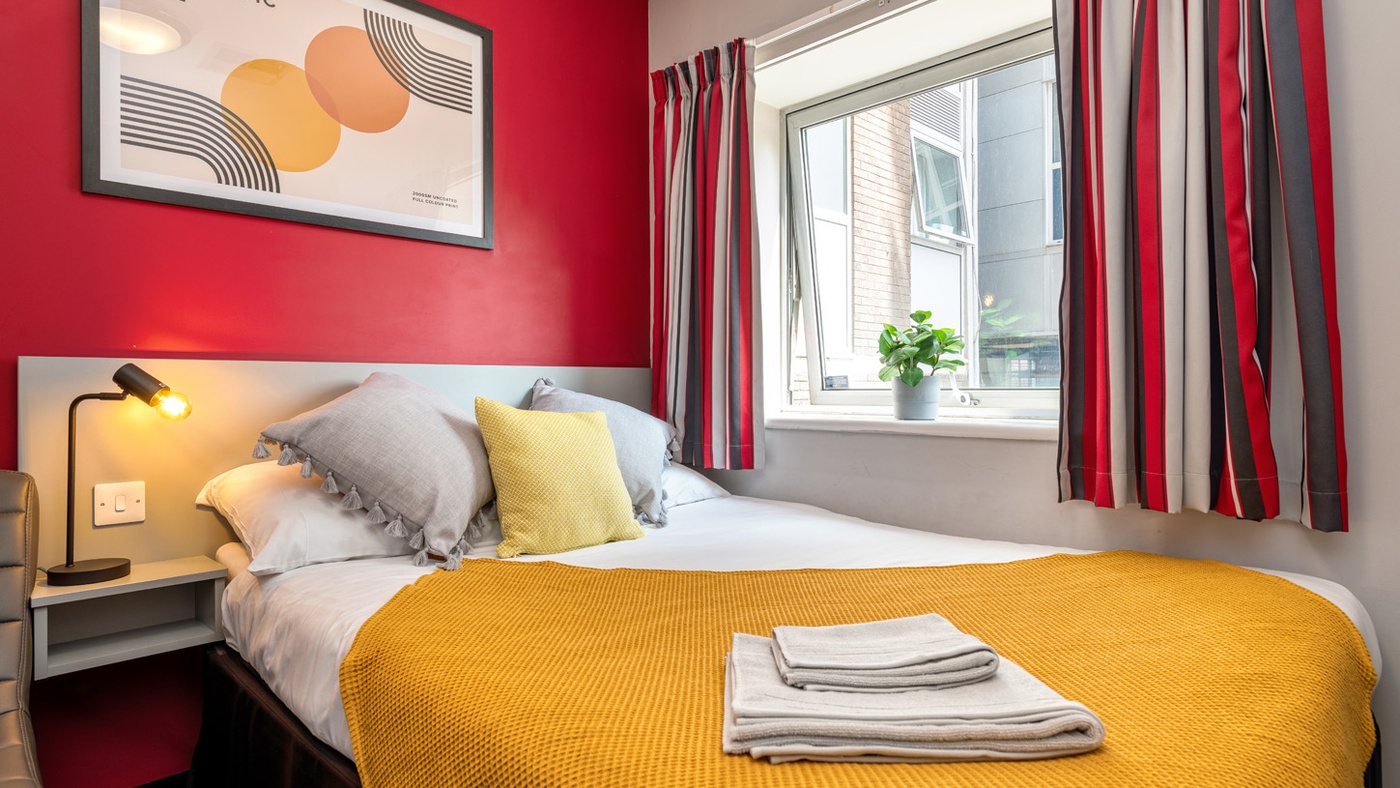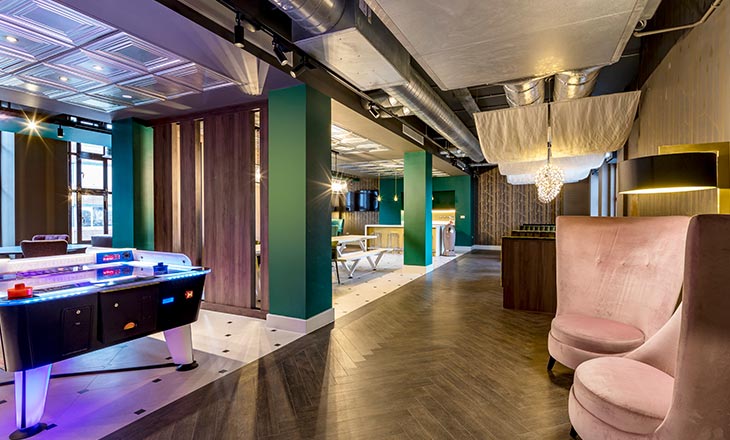 Clarendon Street
Just a stone's throw away from Nottingham Trent University and the hustle and bustle of the centre you will find Clarendon Street by Prima Vidae. With a variety of self-contained studio types and a host of fantastic features, accessible to all Clarendon Residents at Nova by Prima Vidae located just around the corner, including a 24/7 private fitness suite, a fully equipped study room that provides a learning environment and an exclusive communal space with a pool table you will sure enjoy your University years with comfort.
Residents at Clarendon Street will also be welcomed to a vibrant community and have access to a full schedule of virtual and social events.
Semester Lets Available!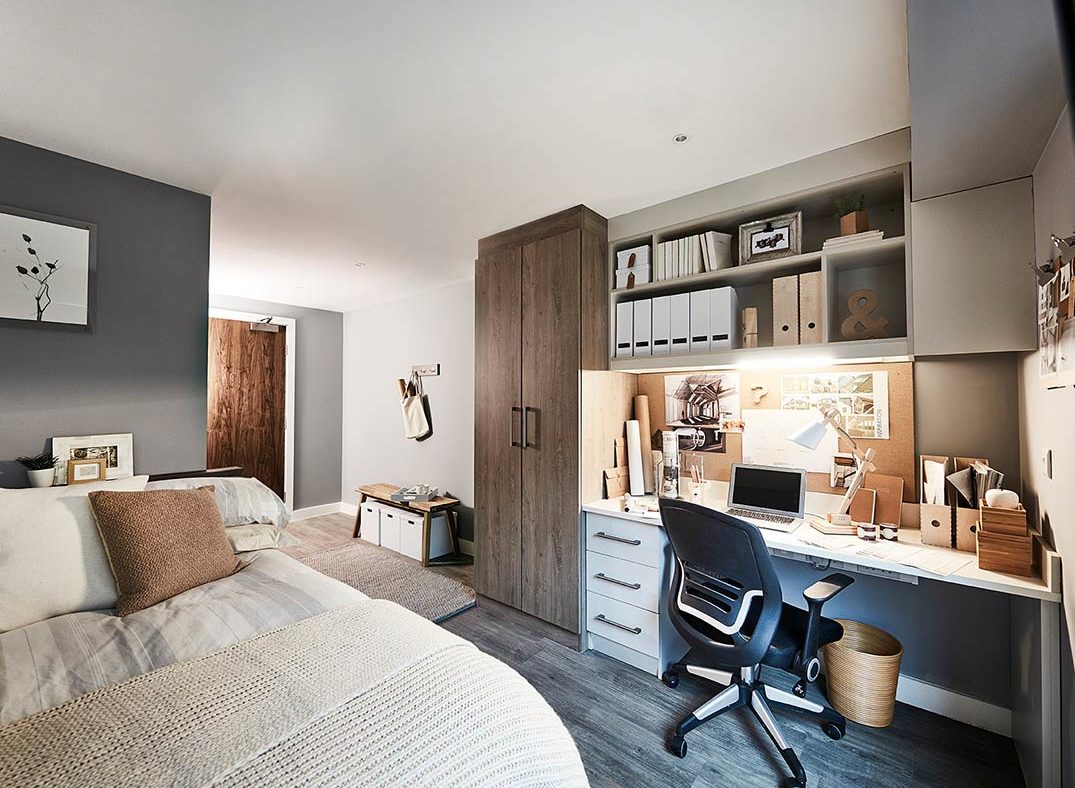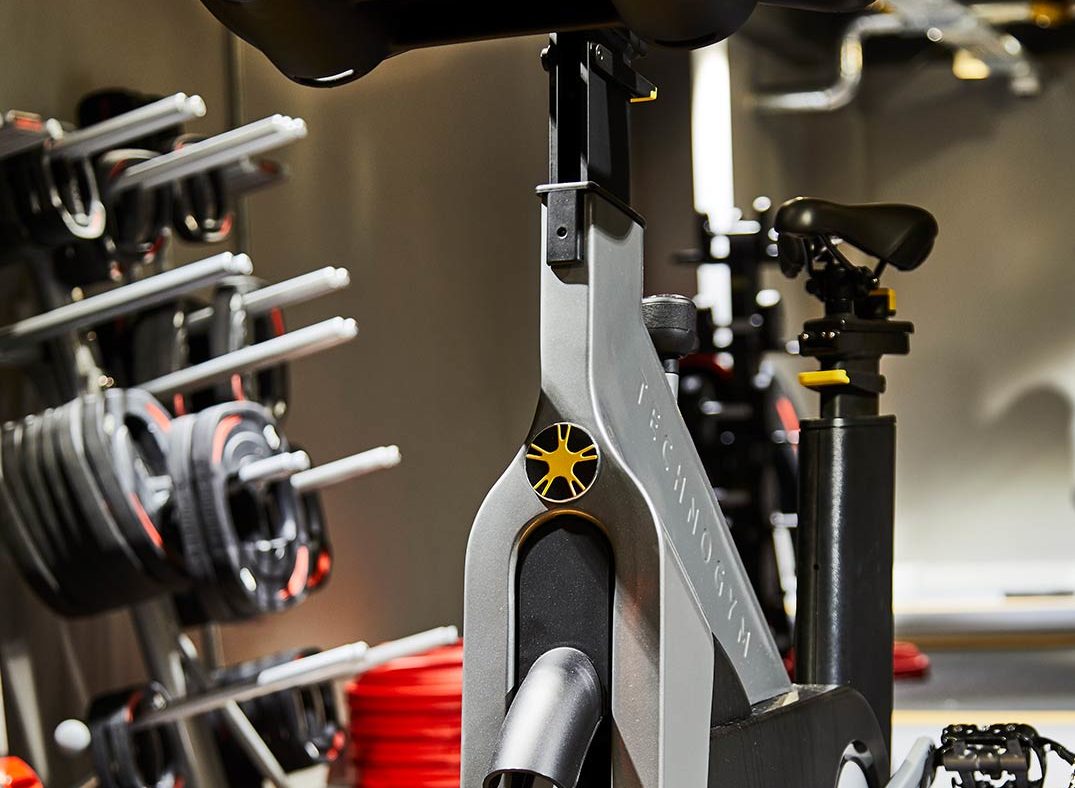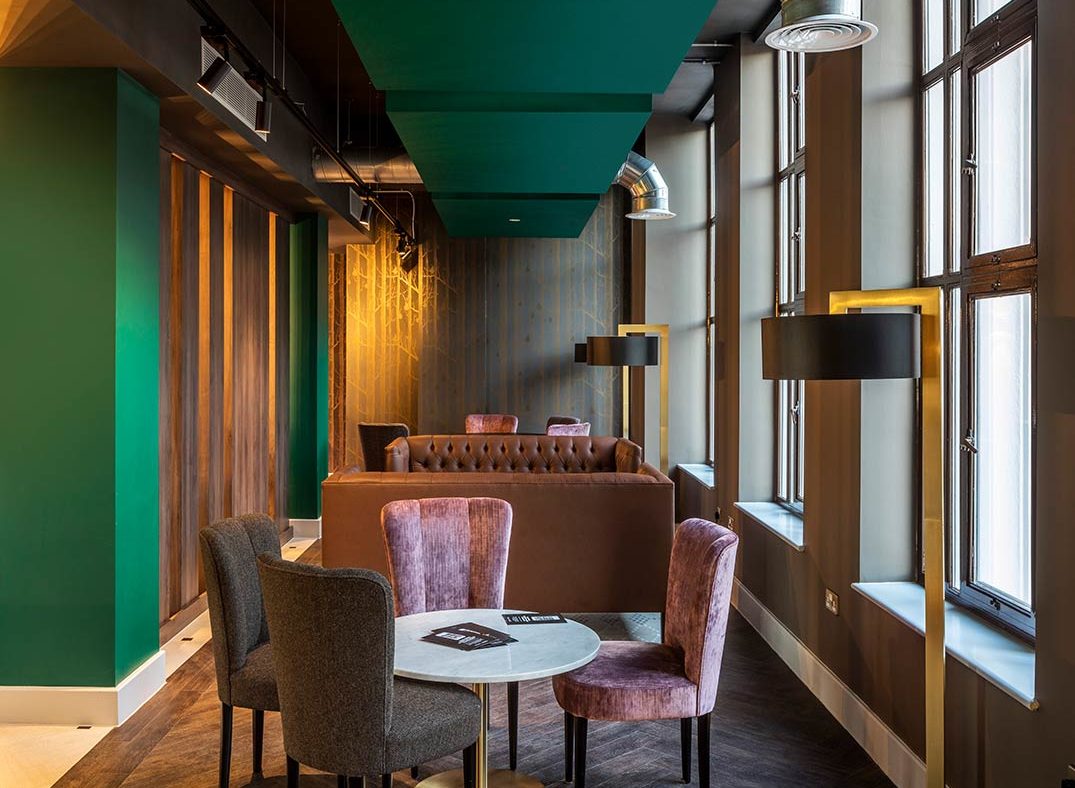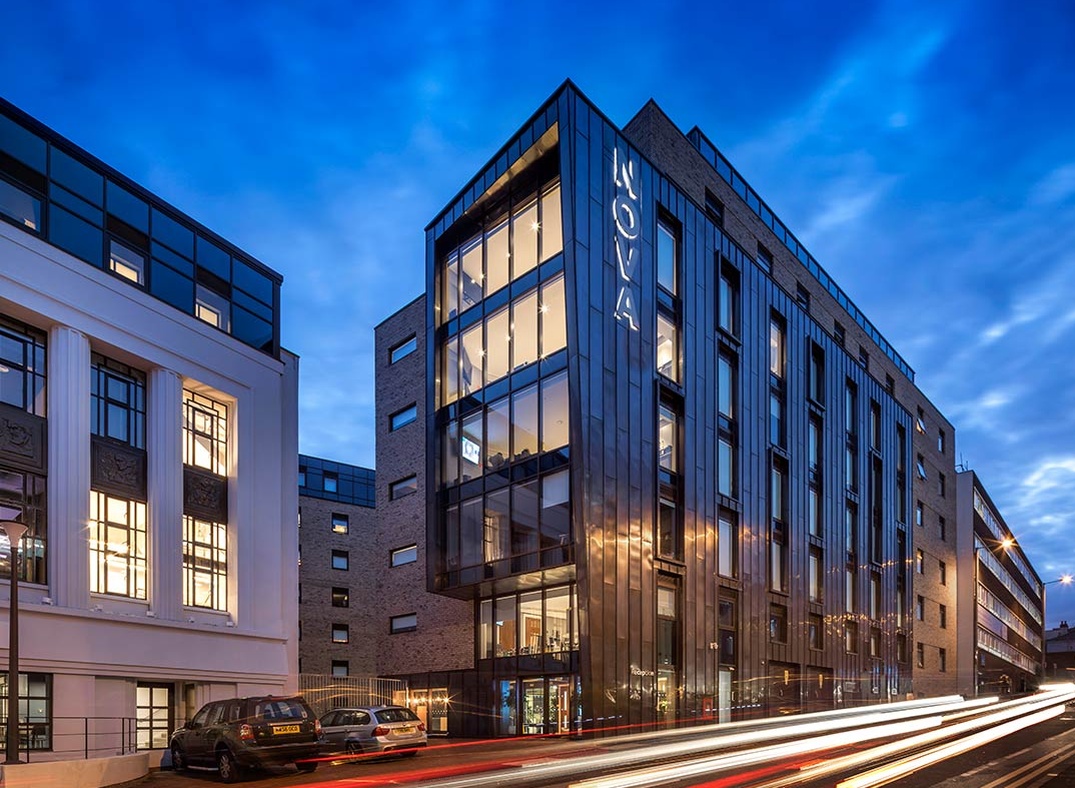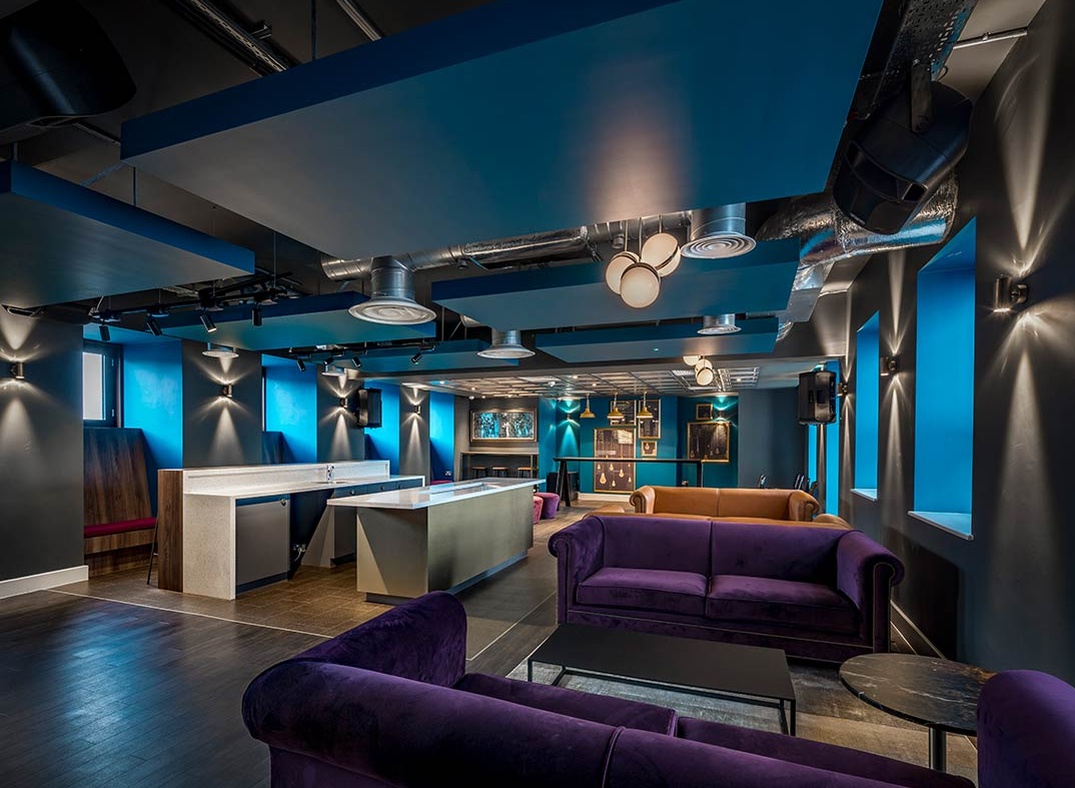 Nova
In space, a nova describes when a star shines brightest. At Nova, Collegiate have crafted the perfect Nottingham student accommodation to allow its residents to shine the brightest.
With an unbeatable city location and design like a boutique, Nova offers exceptional student living to those looking for the ultimate student experience.
We've positioned Nova so that our residents are close to some of Nottingham's most well-known attractions. The amazing city centre location is just around the corner from the best night-life and close to the universities.
Student Accommodation in Portsmouth
If you're ready to explore more of the exciting student nightlife in Portsmouth and are still looking for accommodation, then check out Collegiate. Our student accommodation in Portsmouth comprises three sites, all benefiting from a superb city centre location that allows you to easily explore everything the city has got going on. Our range of private studios are built with students in mind. From a big comfy bed to climb into at the end of a great night out, to a choice of study spaces designed to help you get your head down and focus, we've put everything you could need under one roof. All bills and WiFi are included in your weekly rent so there's really not much for you to do except enjoying living and studying in Portsmouth.