Introduction
From the plentiful cultural hotspots including museums, galleries and historical buildings right to its quaint streets filled with quirky cafes and attractions, Cambridge is a remarkable city to live in as a student.
One of the best things about being a student in Cambridge is also the great nightlife. With so many cool clubs and bars to choose from, you might not even know where to start! That's why we've put together a handy guide to the best student nights in Cambridge from Monday to Saturday. Whether you're in the mood for dancing into the early hours or looking to keep things chilled, we've found the place for you.
Living in our student accommodation in Cambridge also puts you in the heart of the city, so these amazing student nights are all under a 20-minute walk away. When you're ready to call it a night, a big comfy bed and the privacy of your very own student studio awaits for you to rest and recover – possibly to do it all over again the following night. With so many great student nights to choose from, it's tough to resist!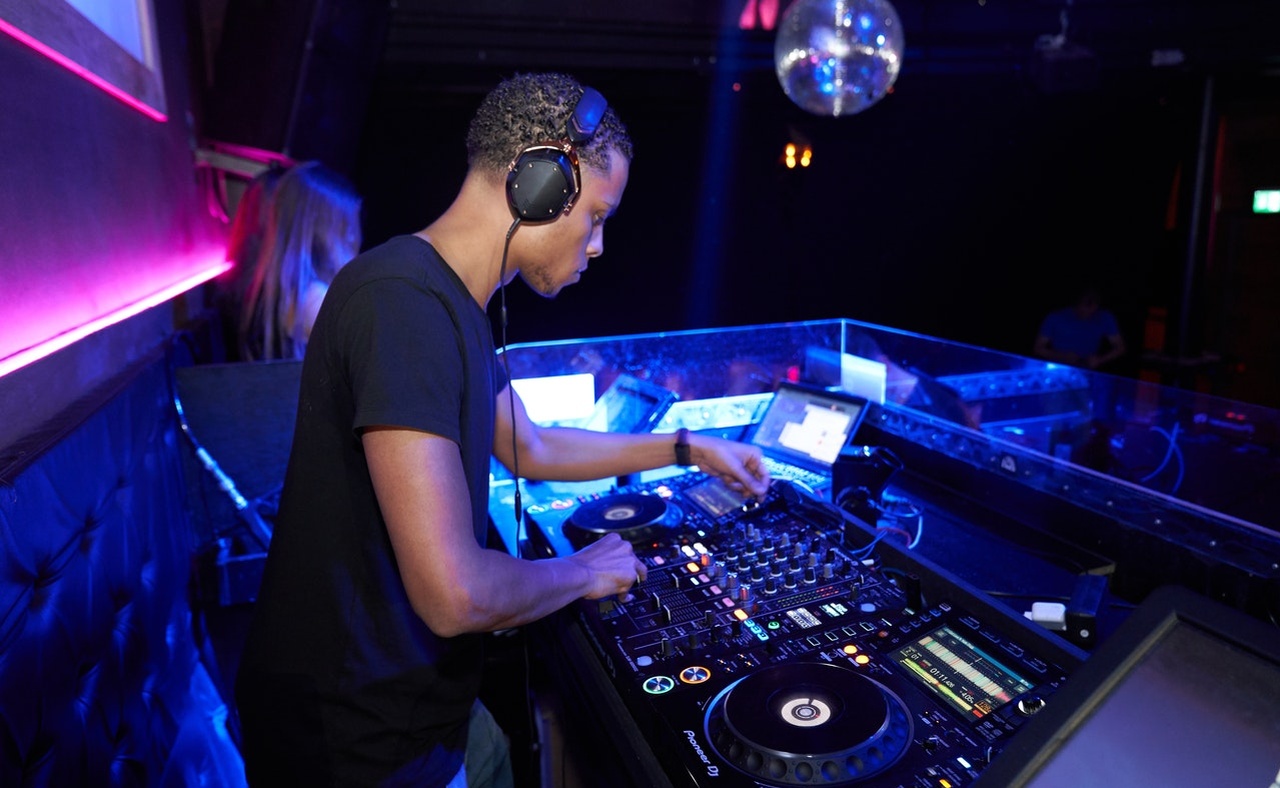 Monday: Lola Lo
Mondays at Lola Lo have been a staple student night in Cambridge for nearly 10 years and it's recently been rebranded as Motive Monday.  With two rooms playing the best of international beats or R&B, hip hop, dance and chart hits, you've got a choice of tunes to get your week off to a great start. Not to mention a host of drinks deals including £1.50 shots and bottles of beer to be enjoyed into the early hours in this tiki-inspired haven.
Where: CB2 3QF
From Castle Street: 18 minute walk*
Price: From £5
Collegiate Recommends: Best for dancing
*Approximately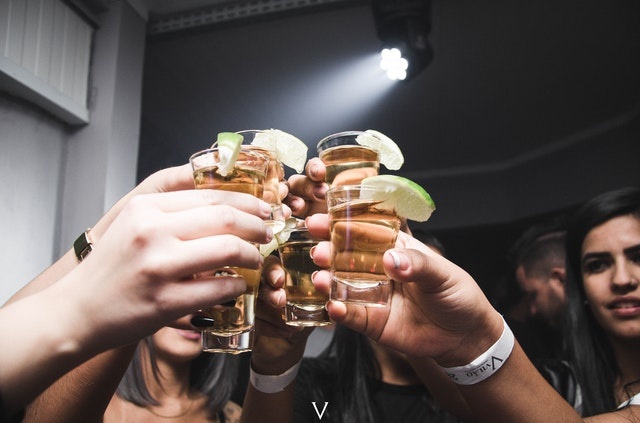 Tuesday: Revolution
Revolution is a student staple in most UK cities and with a generous happy hour offering and 25% off food from Sunday to Thursday, it's easy to see why! Download the app with your student email address and start enjoying these perks and more right away. Revolution is already one of our favourite spots for outdoor dining in Cambridge but on Tuesdays you can also enjoy 2 for £10 on cocktails, so it's a great spot to start the night right.
Where: CB2 3DS
From Castle Street: 20 minute walk*
Price: Free entry
Collegiate Recommends: Best for cheap cocktails
*Approximately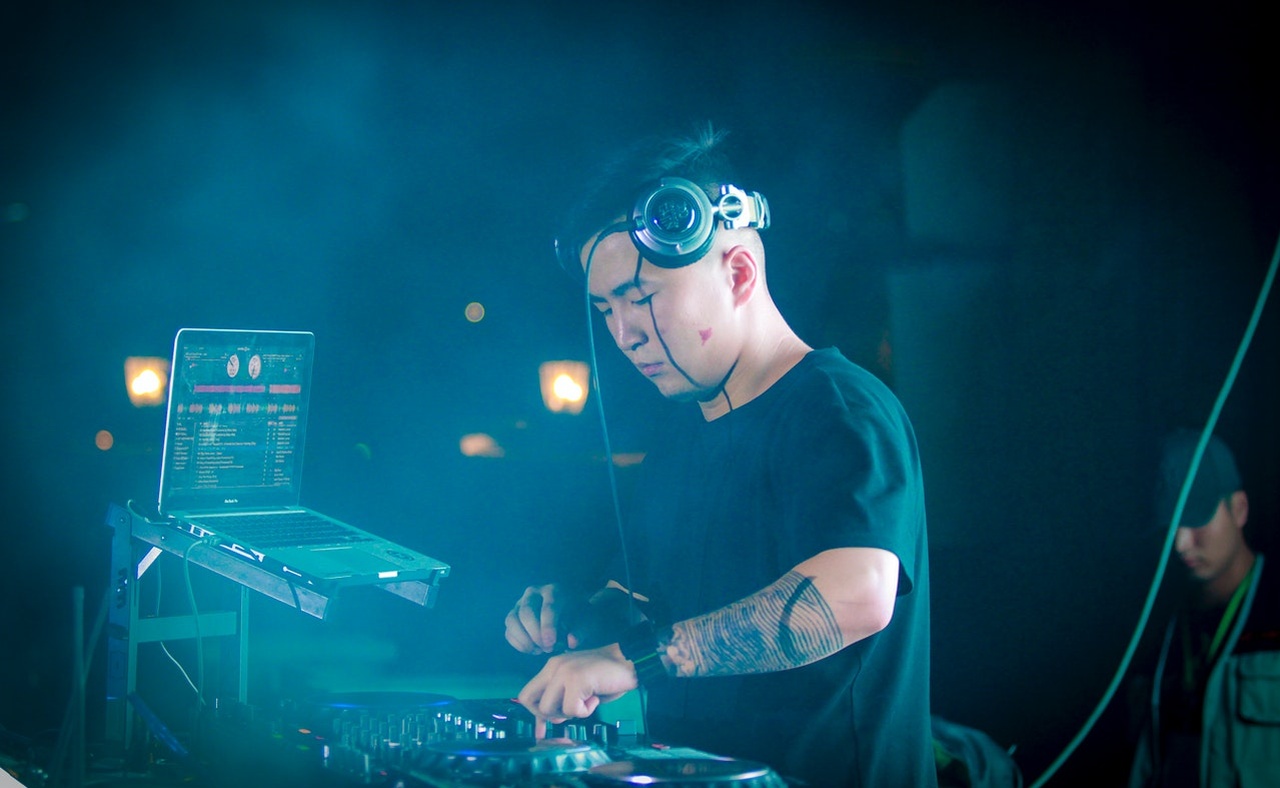 Wednesday: MASH
Just a 15-minute walk away from your Cambridge University accommodation, you can mix up your mid-week night out in Cambridge with Woo Wednesdays' offering of the very best of old school and new hip hop. R&B, funk, sopul, disco, garage and much more.  The proudly inclusive venue where "misfits are welcome" is a new student night in Cambridge at MASH but it's sure to become a staple of the city's nightlife in no time.  Every week you can expect surprise appearances, drinks deals and giveaways as well as free pizza and doughnuts – everything you could want from a student night in Cambridge.
Where: CB2 3PF
From Castle Street: 15 minute walk*
Price: From £4
Collegiate Recommends: Best for a party atmosphere
*Approximately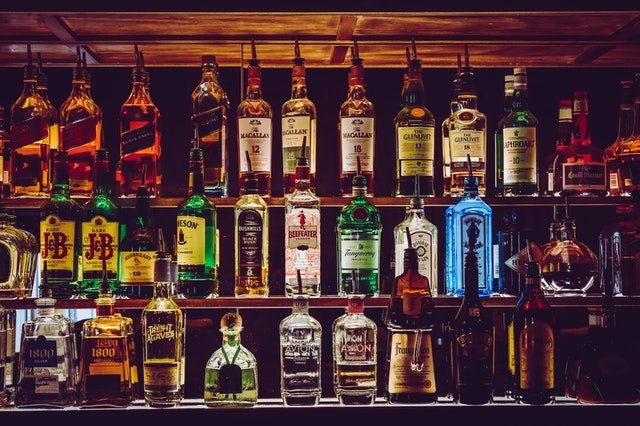 Thursday: Ta Bouch
As the week draws to an end and you're in the mood for something a little more chilled, head to Ta Bouch. This charming cafe bar tucked away in a side street in Cambridge is super welcoming to students and always has great drinks and food deals on. Happy Hour on a Thursday is from 5pm to 10pm and includes cocktails and bottled beers, but Cambridge students can enjoy 25% off any drink (from Sunday to Thursday) with the venue's ReMix card. Just download their app and you'll be enjoying discounts in no time.
Where: CB2 3PF
From Castle Street: 15 minute walk*
Price: Free entry
Collegiate Recommends: Best for a quiet night
*Approximately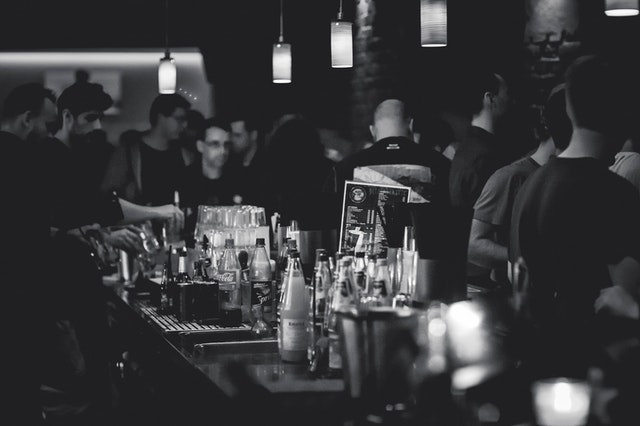 Friday: Clare Bar
The Clare Bar has a well-earned reputation as one of the best student bars in Cambridge. This incredible space is tucked away underneath the city's Clare Chapel and is the go-to spot for cheap drinks and live music for students in Cambridge. The student-run bar is open seven days a week from 7:30pm to 11:30pm or until midnight for Jazz Saturdays or, our personal favourite, Ents Fridays. Each week a different DJ takes over the decks offering up everything from hip hop and drum and bass to dubstep, electro and deep house.
Where: CB3 9AL
From Castle Street: 18 minute walk*
Price: Free entry
Collegiate Recommends: Best for students only
*Approximately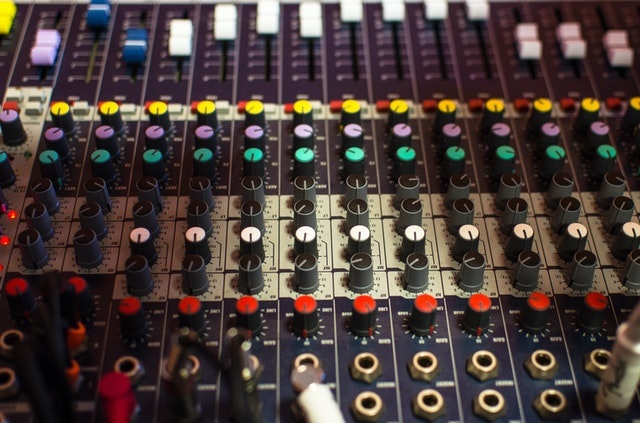 Saturday: Vinyl
Top off your weekend by hitting the best disco in town at Vinyl every Saturday night. Playing the best cheesy pop hits from the 70s, 80s, 90s and with a bit of 00s thrown in, you'll be dancing the night away before you know it and on an illuminated dancefloor no less! You can expect lots of lights and disco balls as well as exclusive VIP areas with their own dancefloors and booths with inflatables and dress-up props.
Where: CB2 3HG
From Castle Street: 14 minute walk*
Price: From £3.50
Collegiate Recommends: Best for cheesy music
*Approximately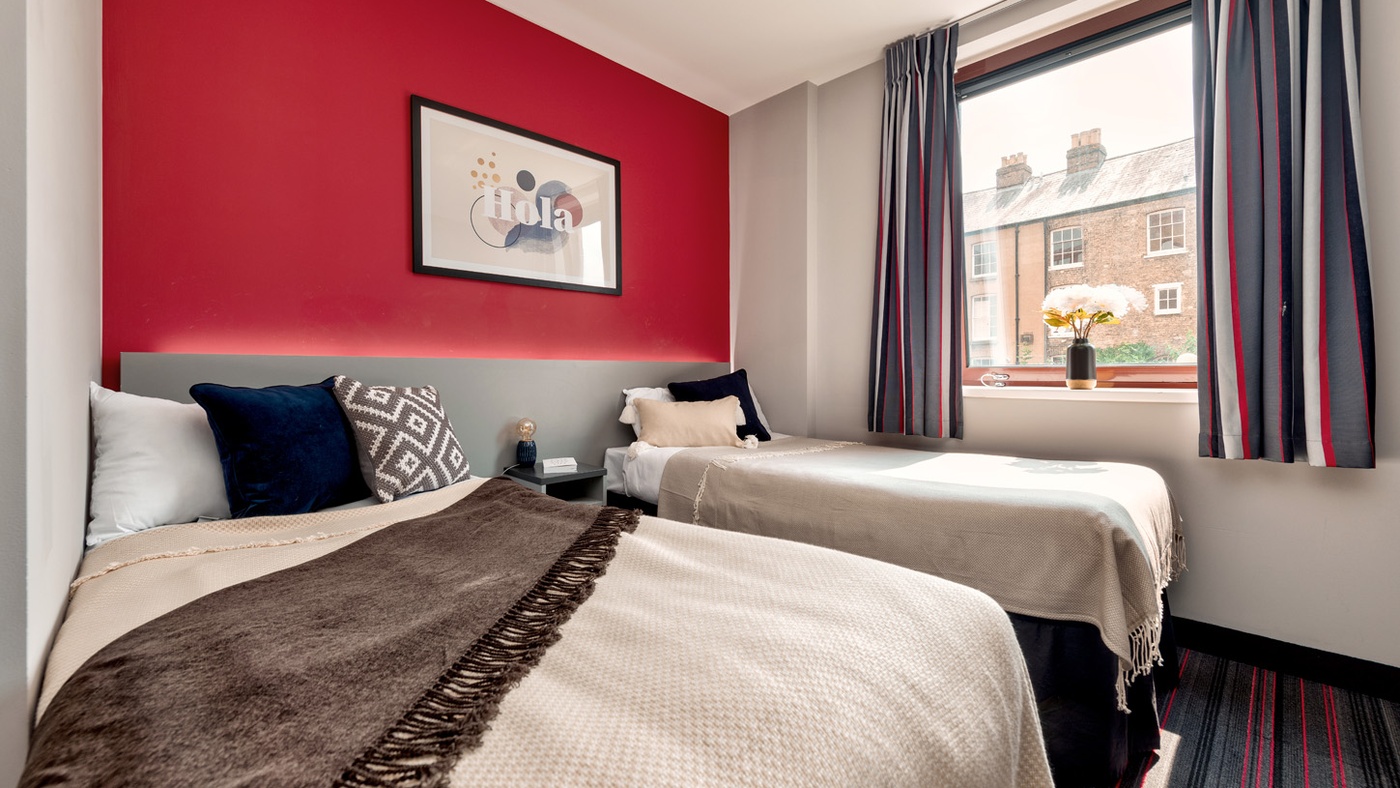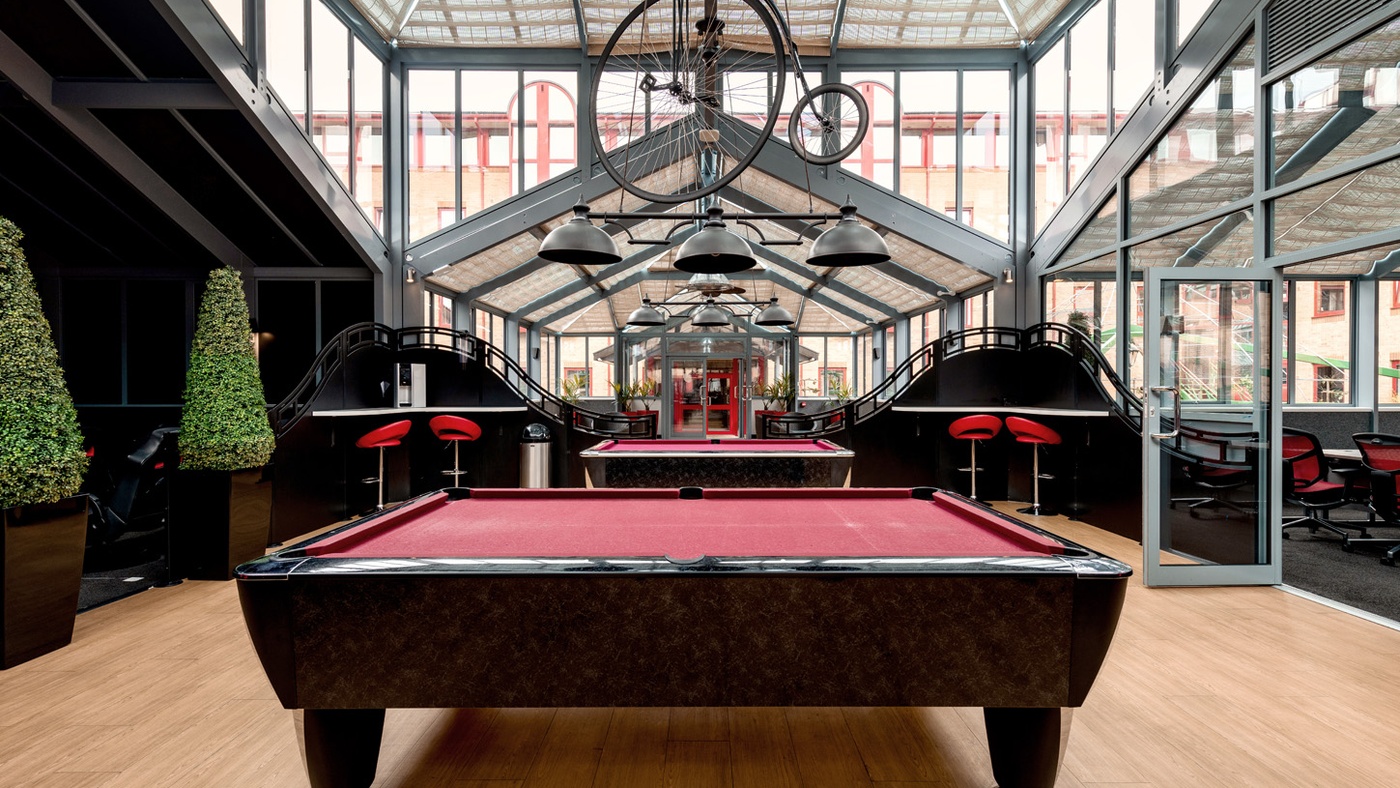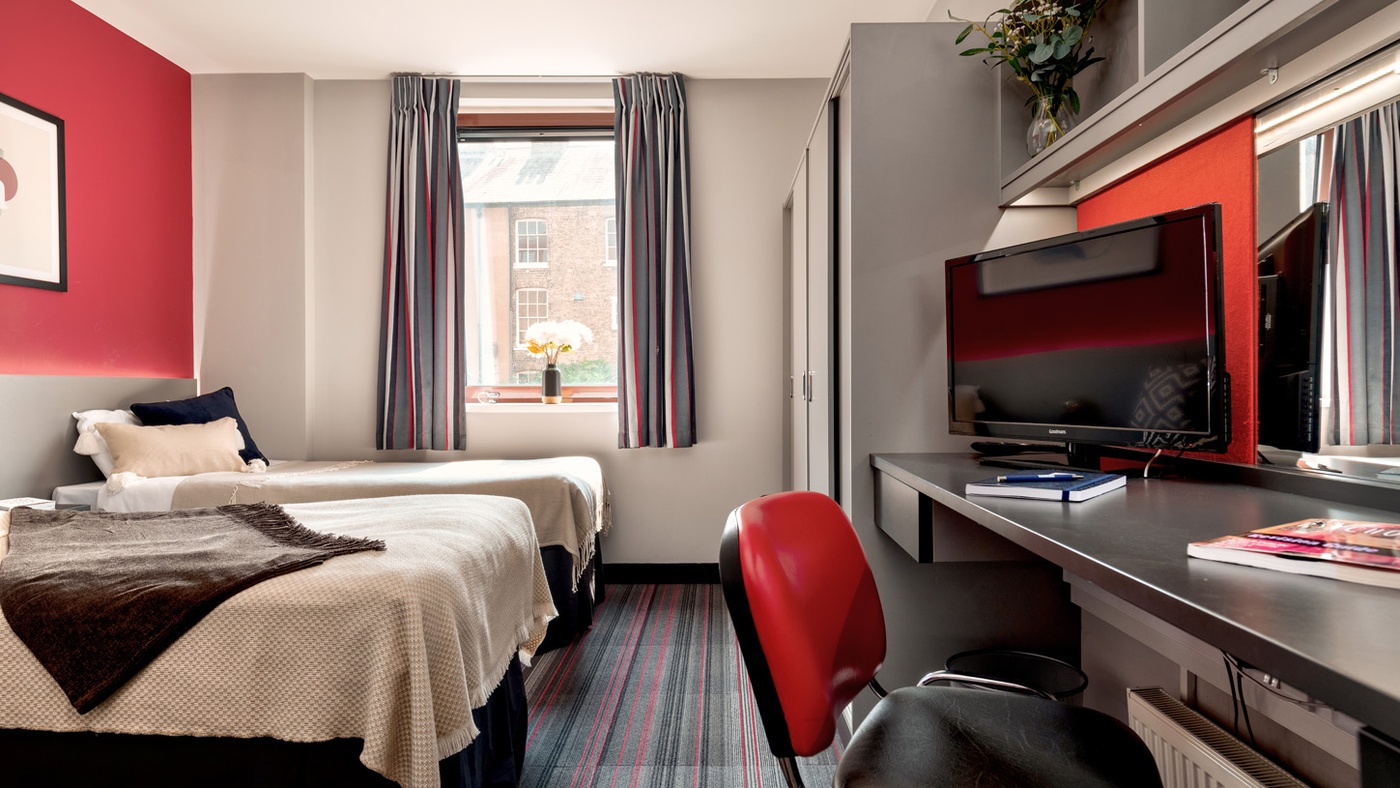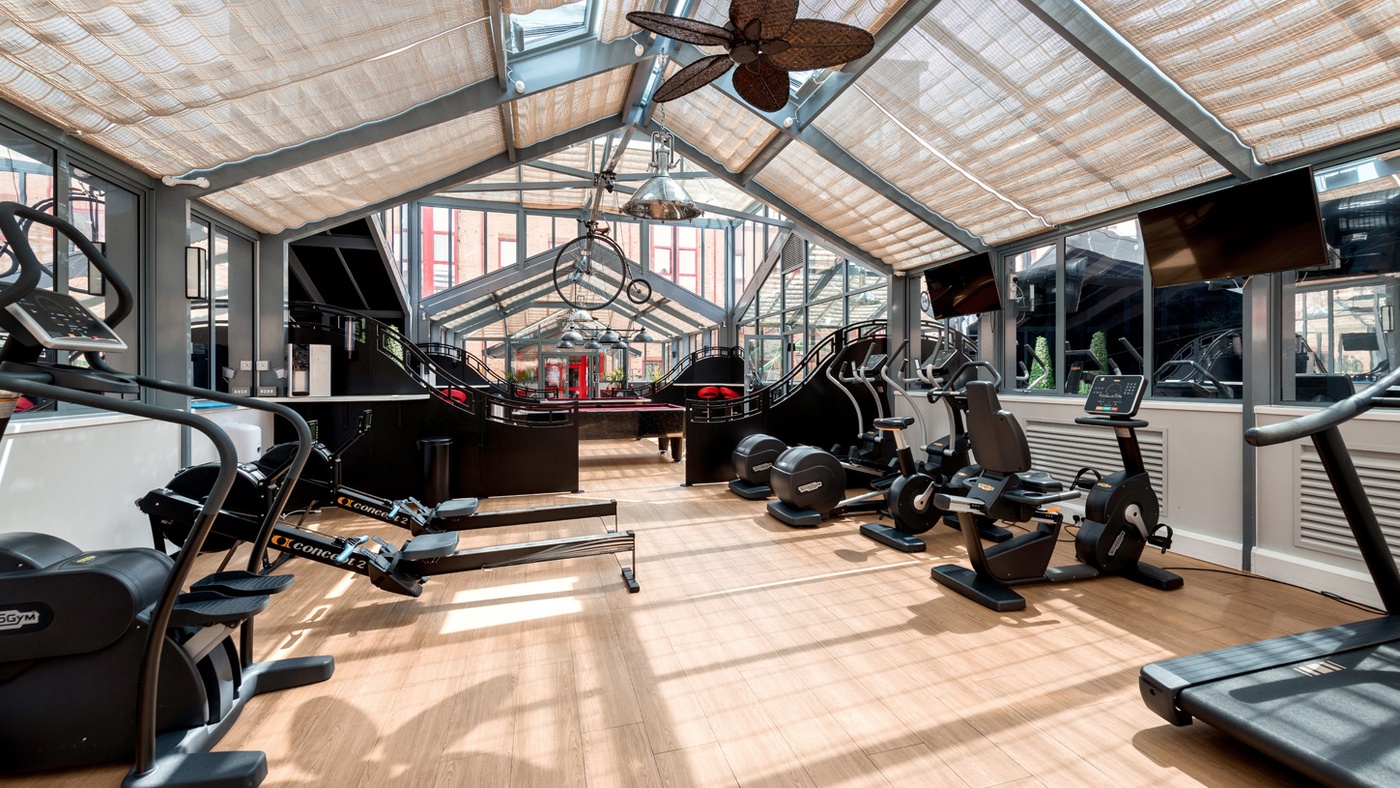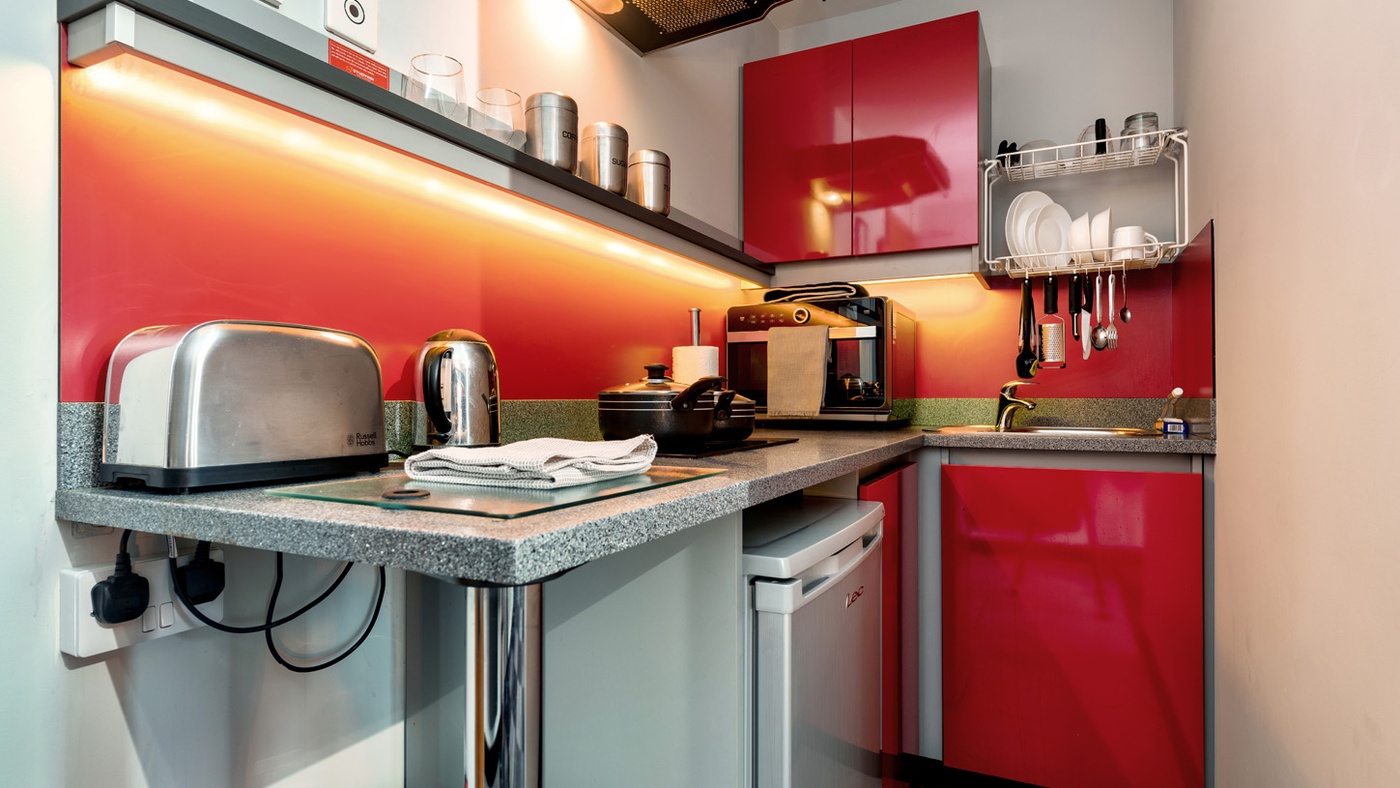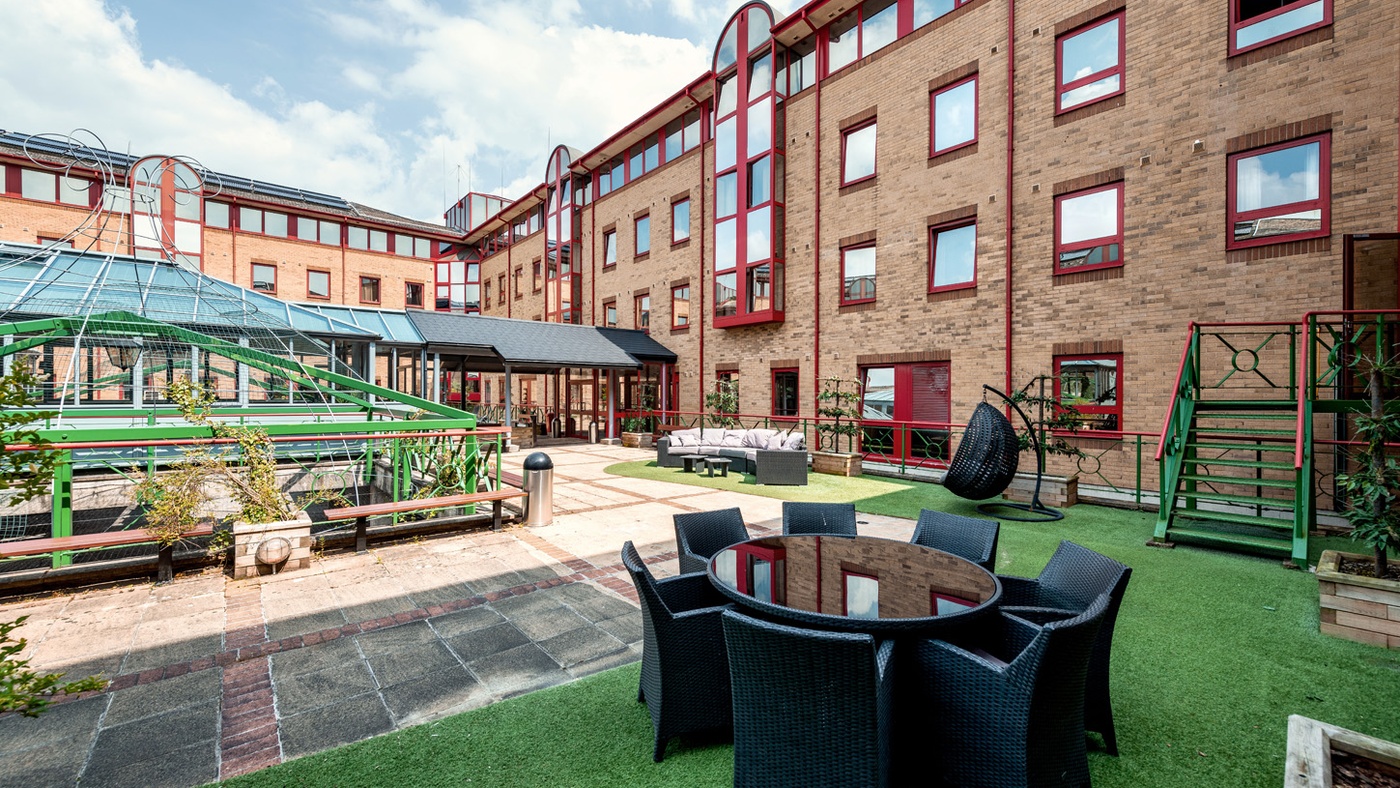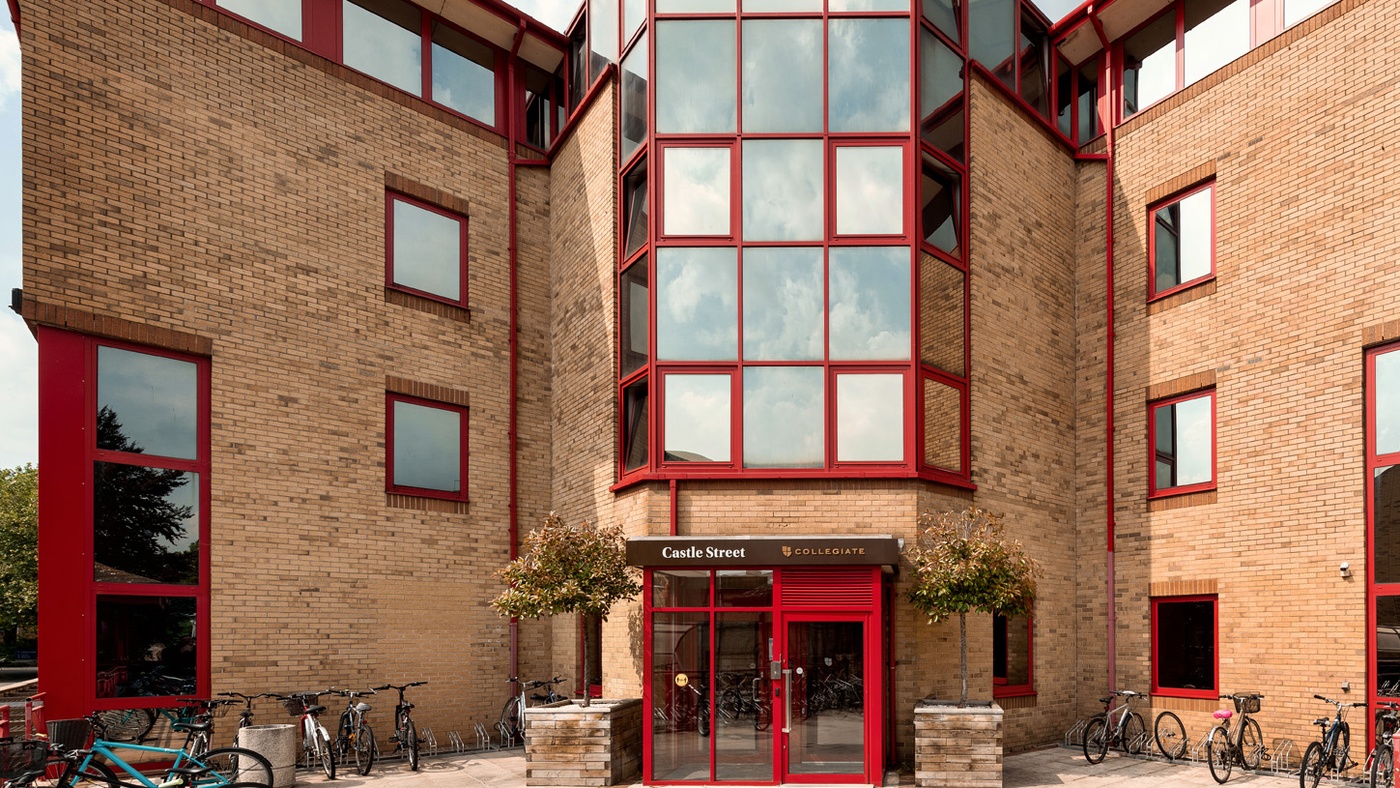 Castle Street
Located just a stone's throw from historical Cambridge city centre and close to the University of Cambridge's main buildings and library, Collegiate Castle Street is seen as the best place to live and learn in the city. With self-contained en-suite studio apartments designed with your wellbeing in mind, you are sure to enjoy every moment of your university life.
Residents at Collegiate Castle Street can also enjoy stunning communal spaces within a large conservatory to meet friends around the pool table or the tennis table. A spacious courtyard with garden chairs will welcome you during the sunny days.
A kitchen & bed starter pack containing everything you need to settle in will be waiting for you to move in your new home.
Student Accommodation in Cambridge
With so much studying to do and so many great student nights in Cambridge to explore, you're going to want some next level living space. Our student accommodation in Cambridge offers a range of student studios with all the amenities you could need including a comfy double bed, ample storage space and private en-suite and kitchen facilities.
At Collegiate Castle Street, you'll also find stylish communal spaces inside a stunning conservatory complete with pool tables and tennis table, not to mention a beautiful courtyard that's the perfect way to spend a study break on a sunny day in the city. All bills, WiFi, cleaning and linen service are included in your weekly rent so you can focus on finding more fun things to do in Cambridge.