Shine the brightest
Just as a nova star shows a sudden, large increase in brightness, so has Nova student accommodation in Nottingham suddenly brightened up student life in the city. Designed to offer a student living experience that approaches that of a boutique hotel, Nova is turning heads.
Our brand new Nottingham student accommodation offers outstanding features paired with exceptional service. Nova is about delivering a lifestyle experience, not just a place to live.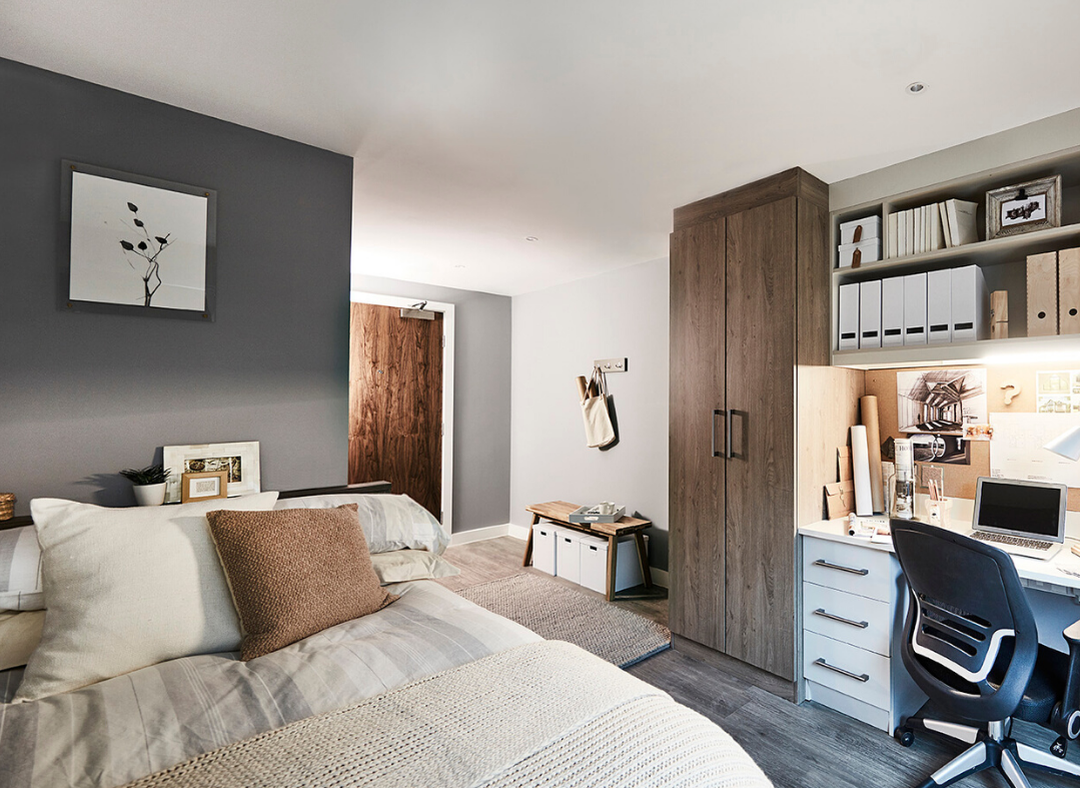 Student living. Redefined.
The friendly, 24-hour concierge team is on hand at all times to deal with queries, assist with matters such as taxi bookings and organise events on behalf of residents. The concierge can also sign for parcels and take delivery of shopping while you are out at lectures, using Nova's cold store to keep groceries at the perfect temperature until their hungry owners get home.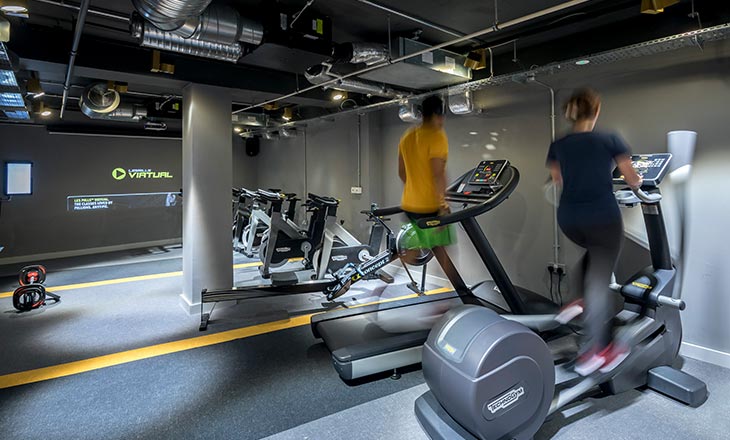 Lifestyle amenities abound…
…from an on-site gym packed with the latest equipment, to a plush private cinema for exclusive use by residents. Table games are dotted about the building, for those who fancy anything from a quick game of air hockey, or an intensely contested table football tournament.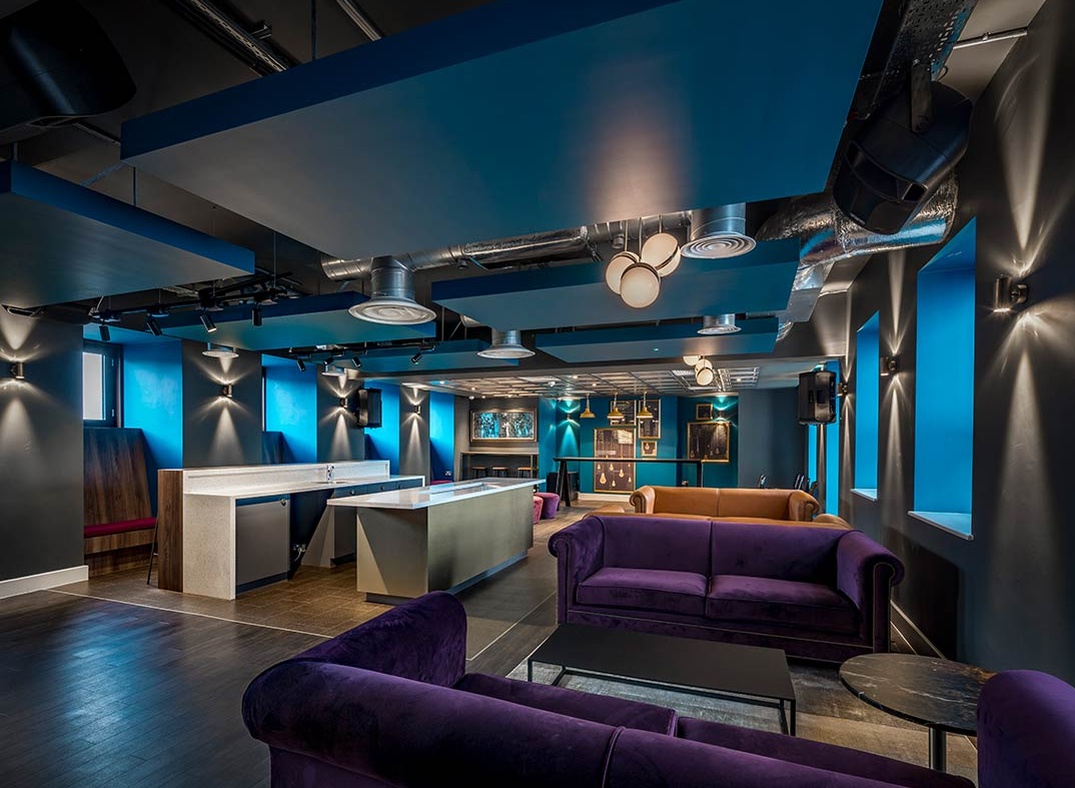 Party room
The crowning jewel in Nova' s offering is the building's fantastic event space. Perfect for starting a night out, the party room includes lighting, a state of the art sound system and a DJ booth, as well as a sizeable dance floor for residents to shake their stuff. There's also a beautifully contemporary bar complete with ice wells, where students can relax after a hard week's studying.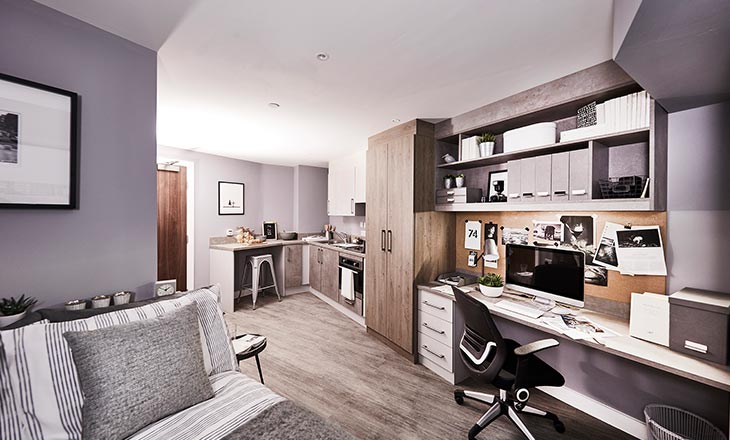 Hit the books
When it comes to studying, Nova students are spoiled for choice. Study hammocks allow for the ultimate in luxurious learning, while bright study and conference rooms provide the perfect place for residents to work together. That's in addition to the desk area in every apartment and the 200 Mbps Wi-Fi available throughout the building at no extra cost.
The first site from Collegiate in Nottingham, Nova is rewriting the book when it comes to what students can expect from their accommodation.
To be among the first to book the superb student accommodation on offer at Nova, act fast!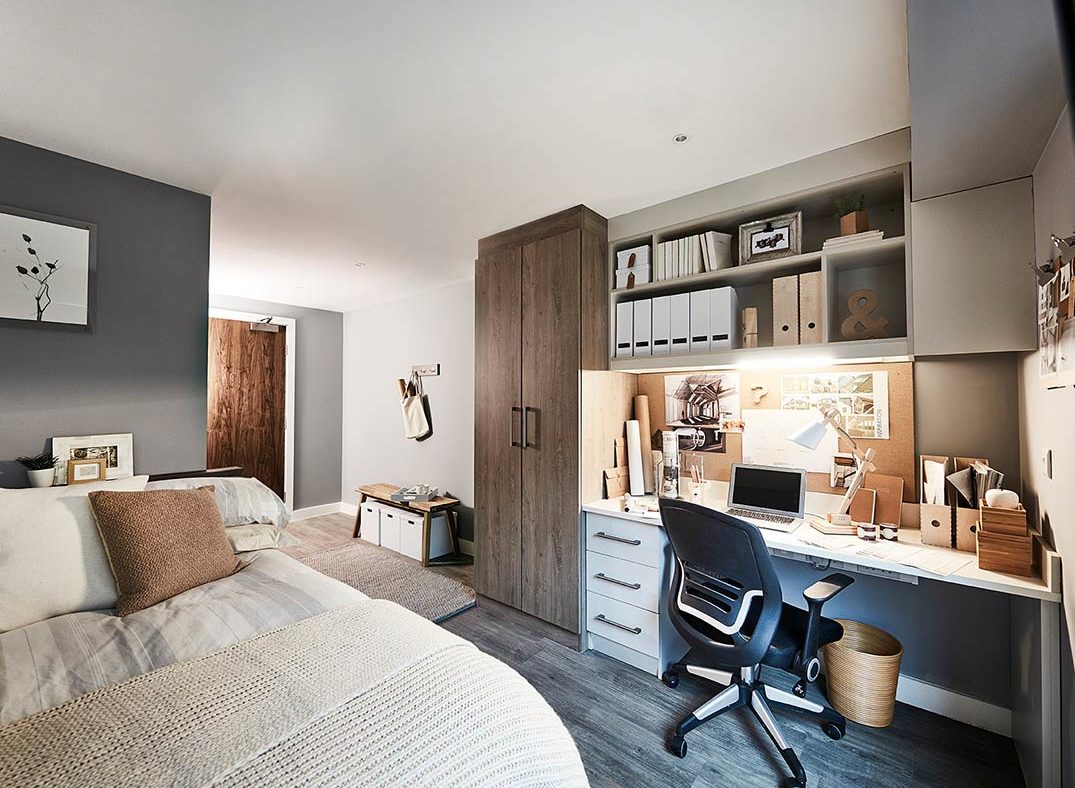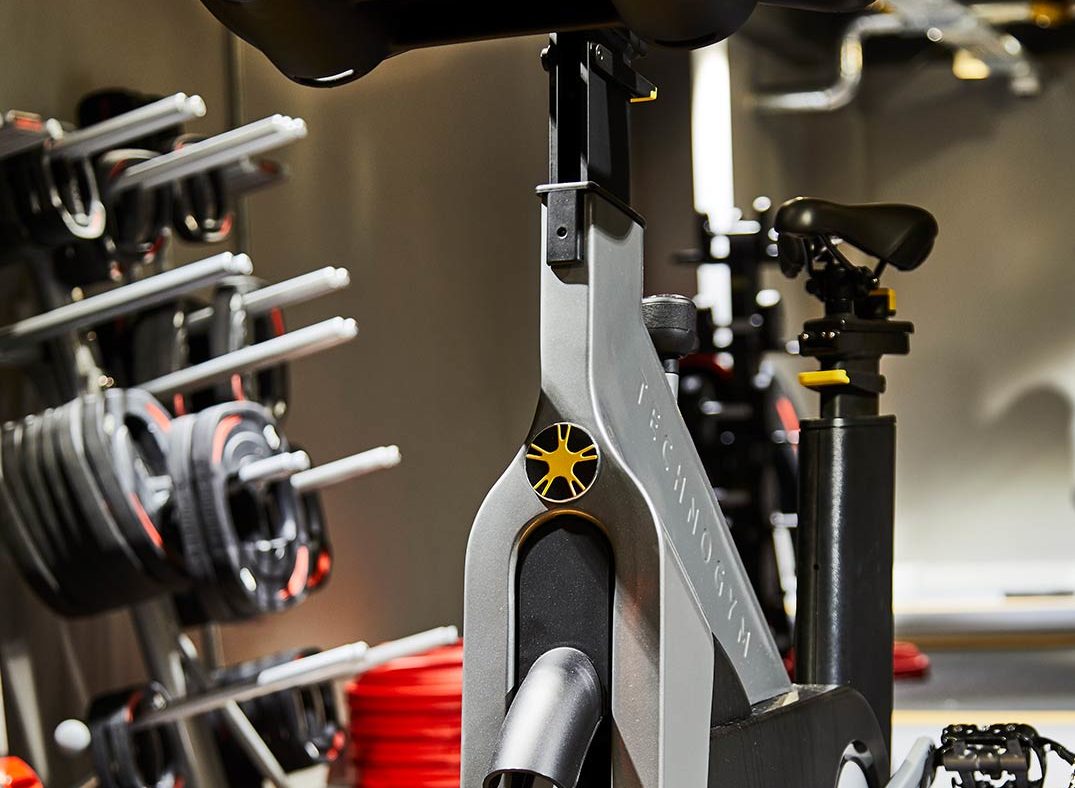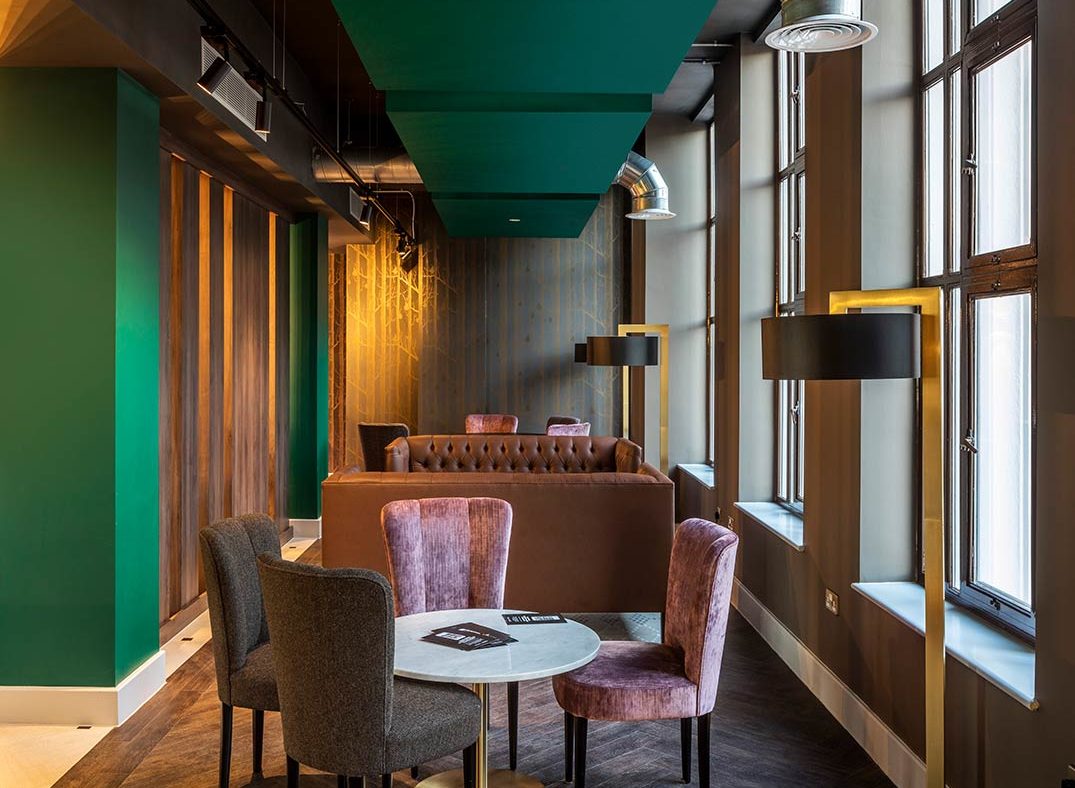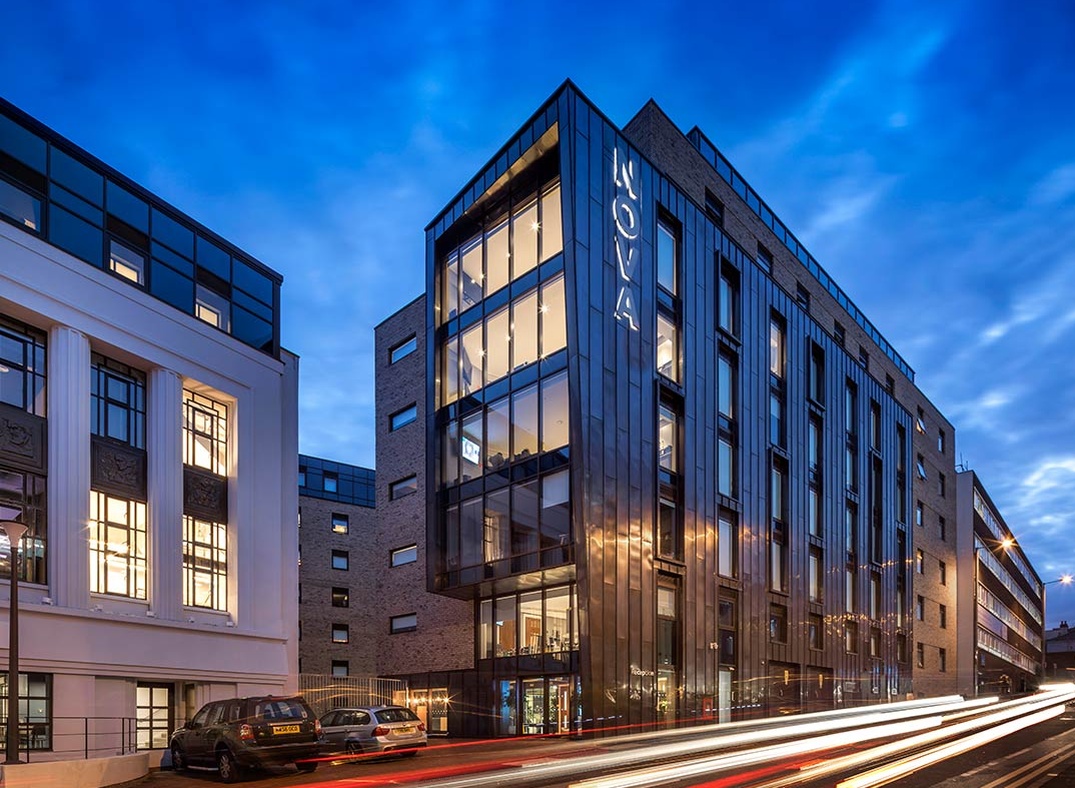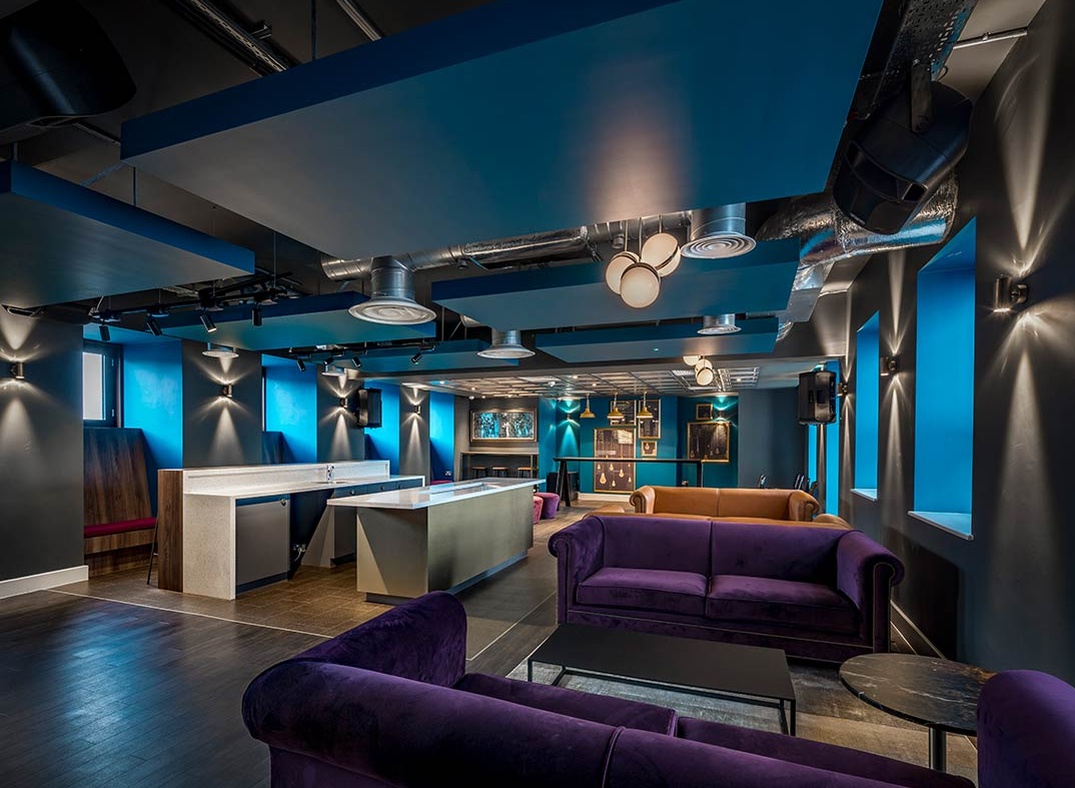 Nova
In space, a nova describes when a star shines brightest. At Nova, Collegiate have crafted the perfect Nottingham student accommodation to allow its residents to shine the brightest.
With an unbeatable city location and design like a boutique, Nova offers exceptional student living to those looking for the ultimate student experience.
We've positioned Nova so that our residents are close to some of Nottingham's most well-known attractions. The amazing city centre location is just around the corner from the best night-life and close to the universities.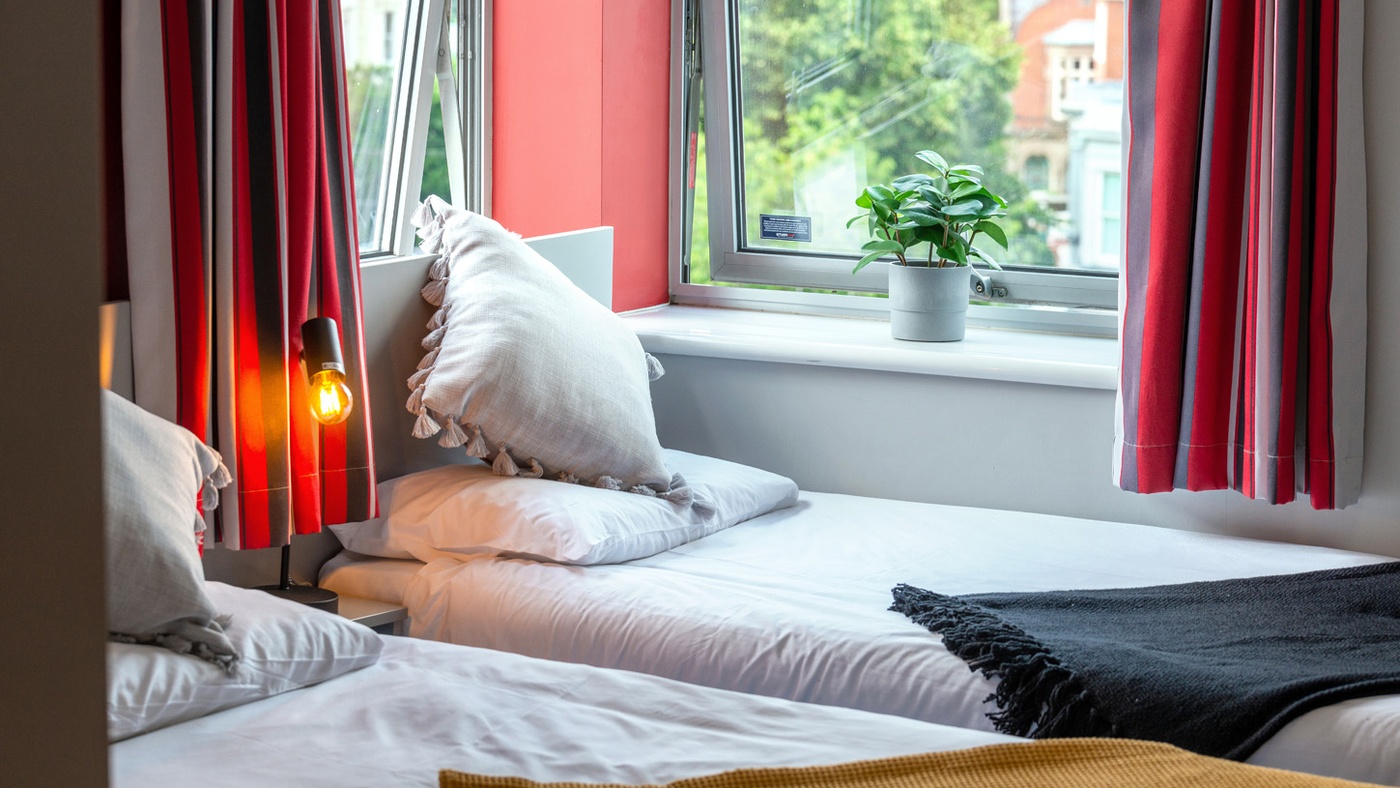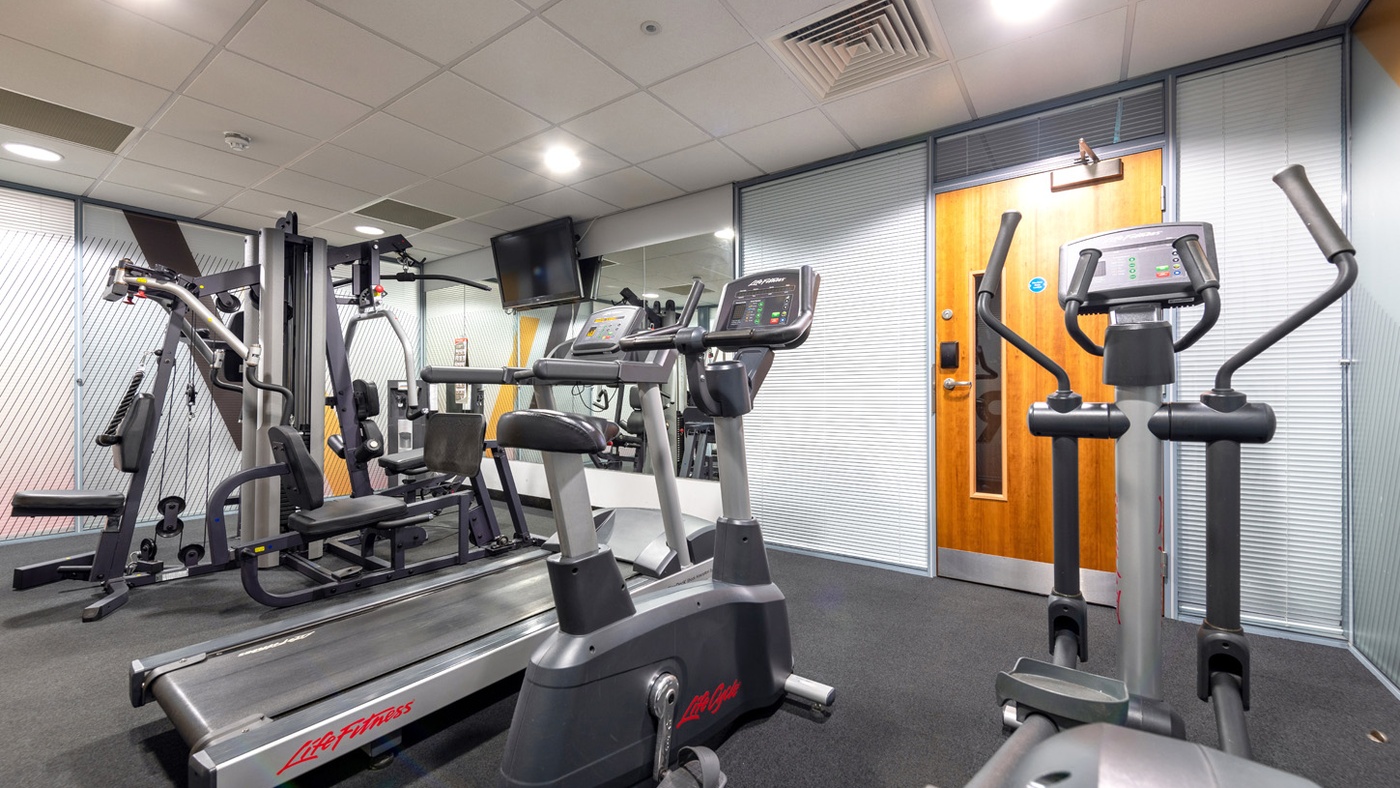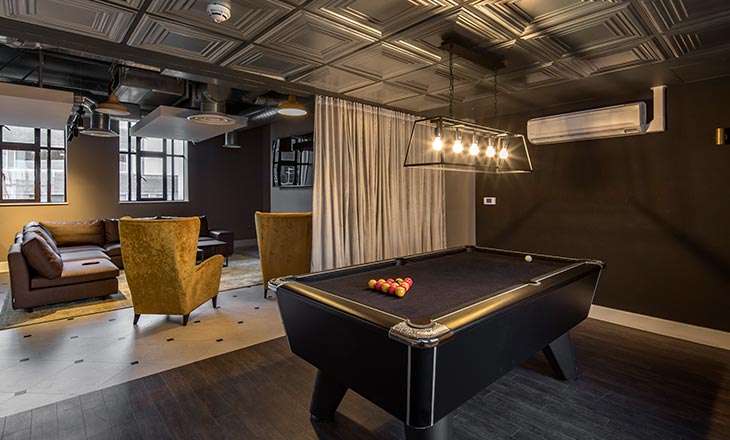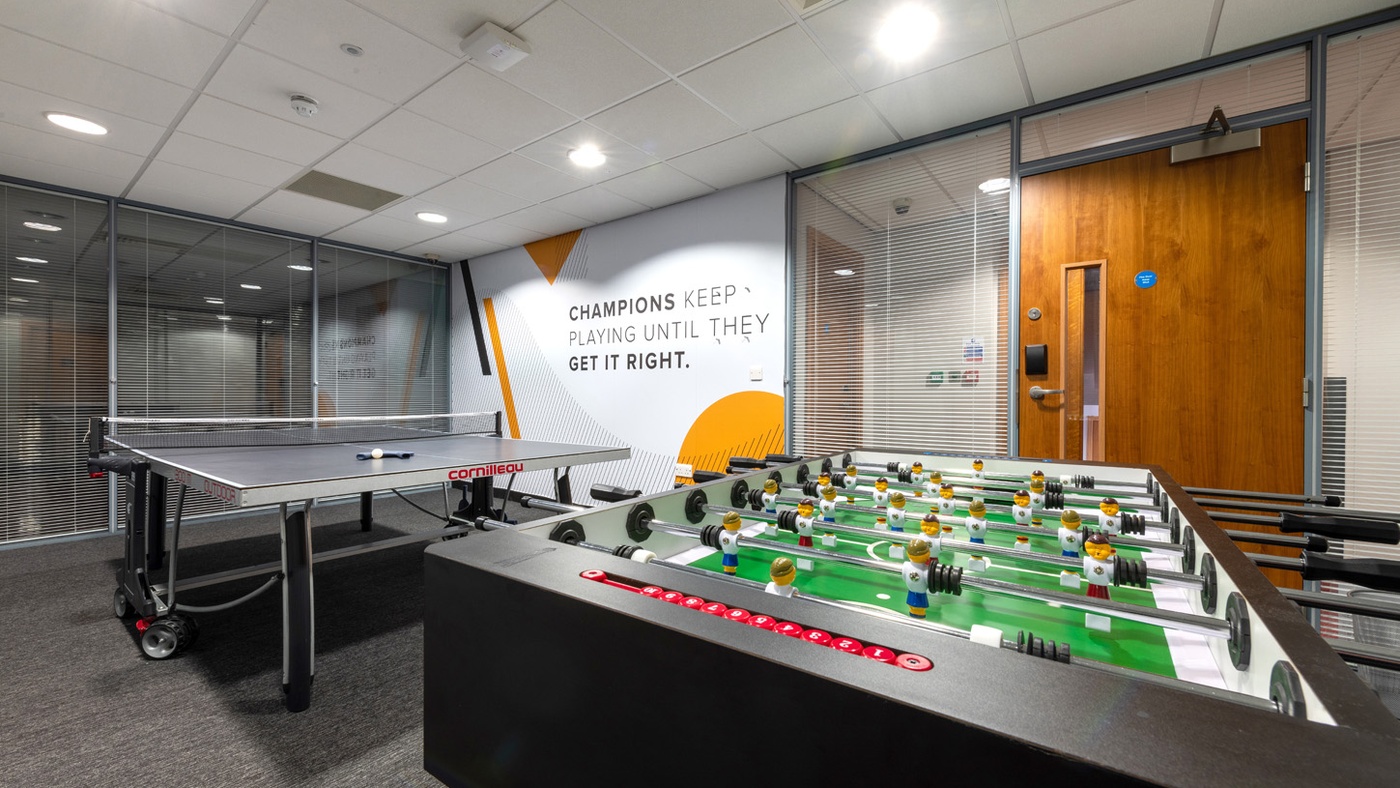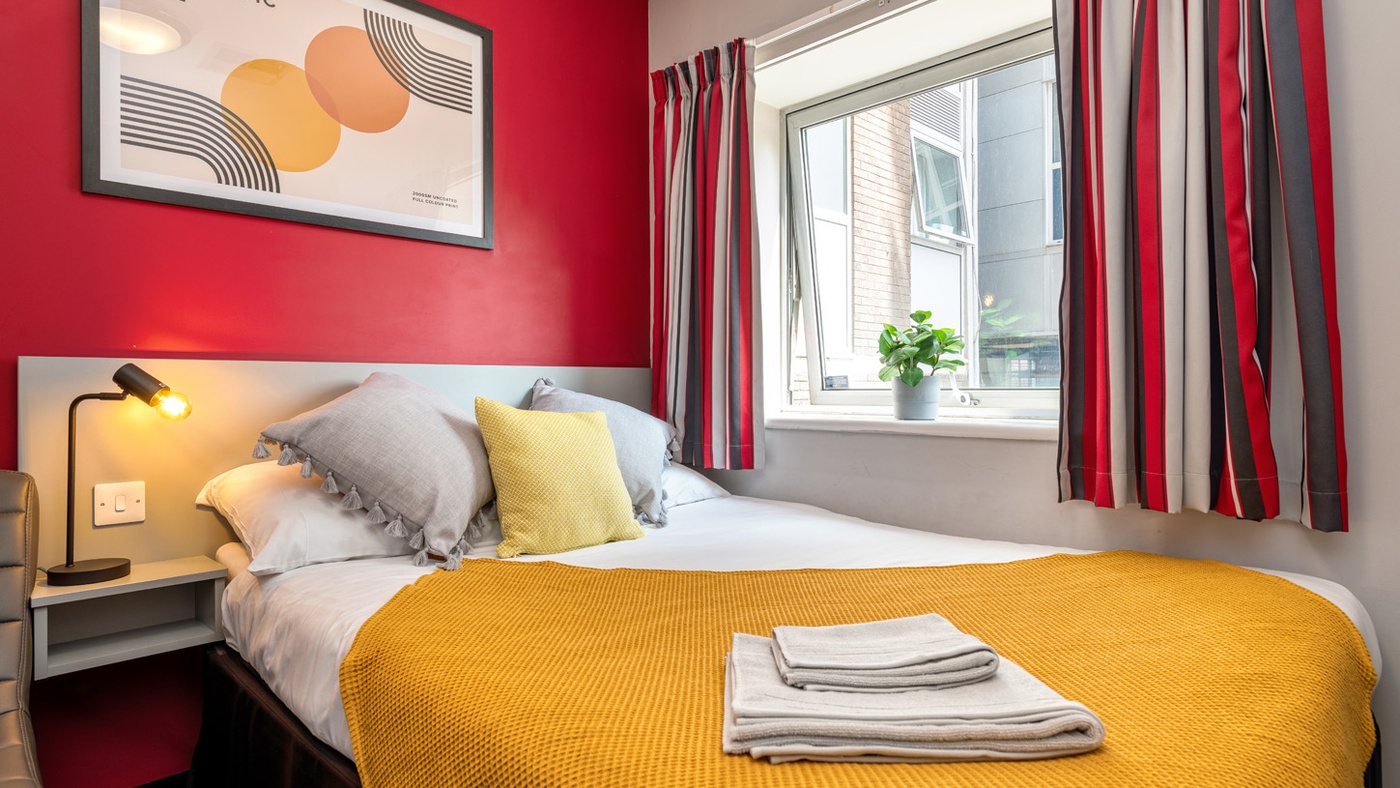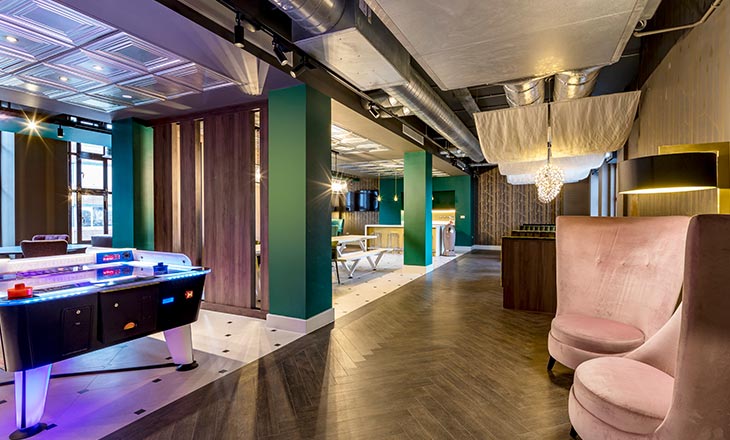 Clarendon Street
Just a stone's throw away from Nottingham Trent University and the hustle and bustle of the centre you will find Clarendon Street by Prima Vidae. With a variety of self-contained studio types and a host of fantastic features, accessible to all Clarendon Residents at Nova by Prima Vidae located just around the corner, including a 24/7 private fitness suite, a fully equipped study room that provides a learning environment and an exclusive communal space with a pool table you will sure enjoy your University years with comfort.
Residents at Clarendon Street will also be welcomed to a vibrant community and have access to a full schedule of virtual and social events.
Semester Lets Available!
Student Accommodation in Nottingham
If you are looking to move to Nottingham this coming year then make sure to check out our Clarendon Street and Nova residences. We offer cosy, stylish spaces fitted with all the amenities you could need under one roof. With one less thing to worry about, you can concentrate on studying, socialising and exploring.
Our on-site teams are proud to offer a warm welcome and any help you may need in navigating your new home. You'll also find plenty of information on our blog pages that offer inspiration and guides to help you make the most of your university experience.