Introduction
There's a lot to love about the city of Leicester, not least the perfectly formed city centre that's bustling with superb shops, bars, restaurants, galleries and markets all waiting to be explored. In fact, one of the best things about our student accommodation in Leicester is its central location that puts you in the heart of all these great spots and so much more.
So while you'll no doubt love living in the Midlands, you may find yourself craving a bit of traditional seaside grub – a classic fish and chips. This quintessentially British dish is a staple in coastal towns across the UK, however, a good spot for fish and chips in Leicester isn't out of reach. We've done our research (it's a tough job!) and found some of the best places for fish and chips in Leicester that will hit the spot until your next trip to the sea.
Whether you're looking for good pub grub to enjoy with a group of friends or a quick take away to enjoy when the sun is shining, we've got a place for you to enjoy some of the best fish and chips in Leicester.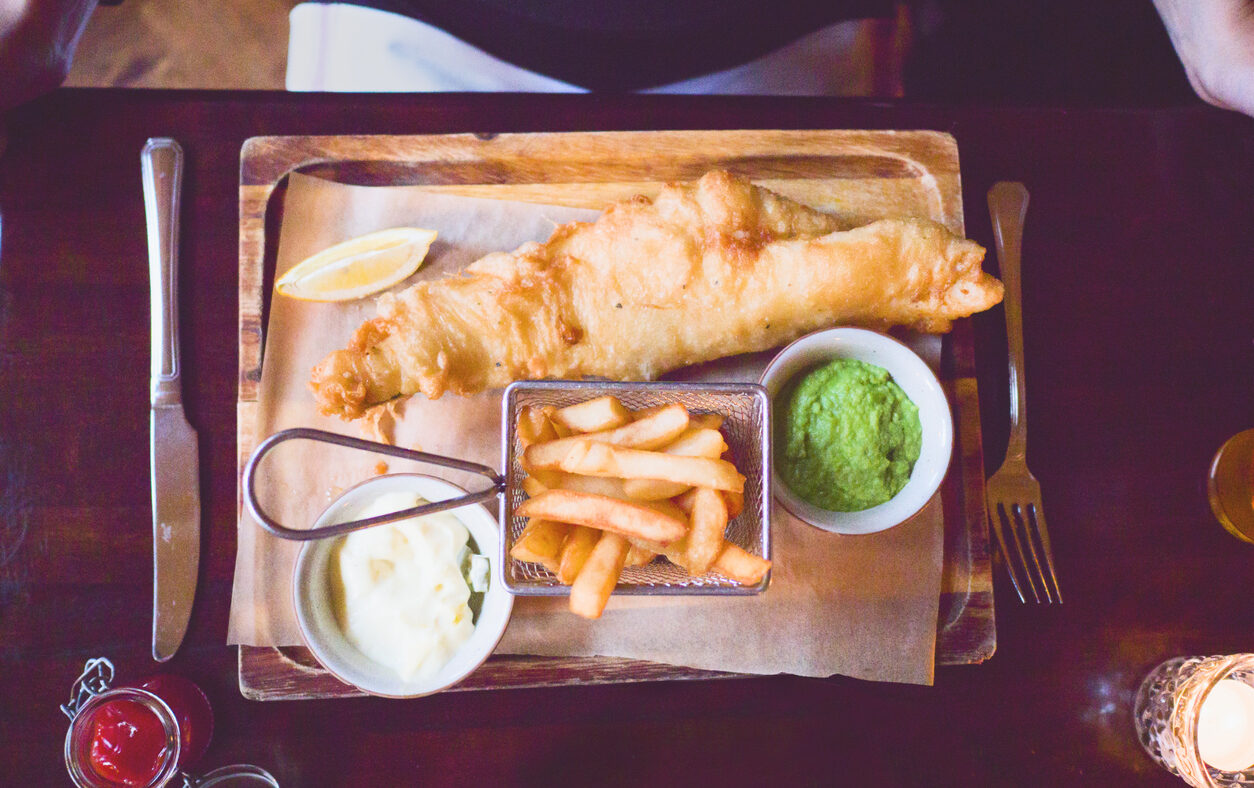 Captain Haddock's (London Road)
In the heart of the city's famed London Road, you'll find Captain Haddock's Traditional Fish & Chips and it will not disappoint. It's a great spot for a takeaway to enjoy in your student flat after you've enjoyed one of the many great bars in the area, although they do also deliver. You can expect the most traditional and quality fish, chips and sides, as well as chicken, burgers and sausages. They're also a great place for special deals which is handy whether there's a group of you or you're looking for a feast for one.
Google rating: 4.5 (443 reviews)
Where: LE2 0QD
How far: 25 minute walk
Open: Monday-Friday 5pm-11pm, Saturday-Sunday 12pm-11pm
Menu: Pop in to see!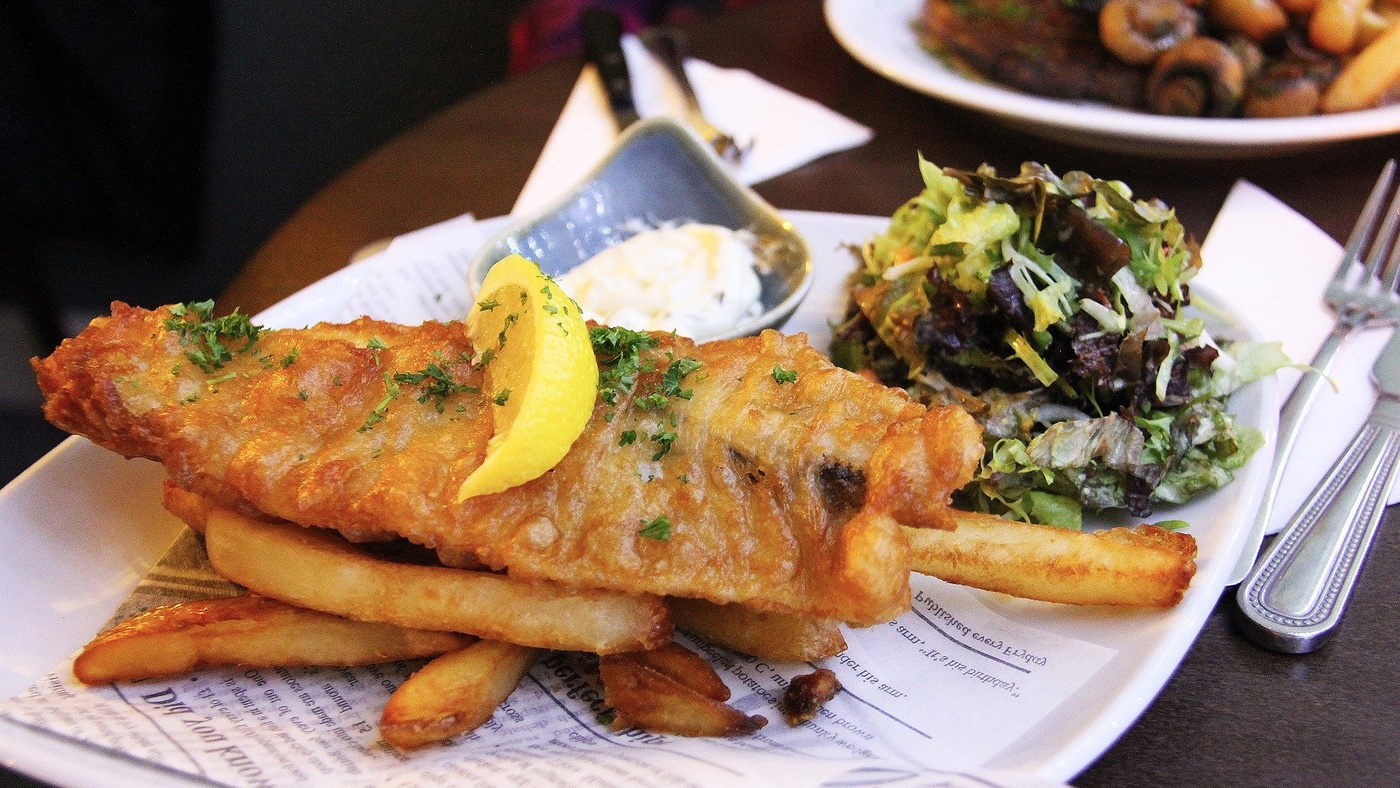 Frydales
A bit of a hidden gem on Leicester's Hinckley Road, Frydales is just a bit further up from the other restaurants and bars in the area. You can always be sure of freshly made, high quality fish and chips, as well as kebabs, chicken and a range of pies. There isn't a huge range for vegetarians but Frydales usually have some kind of special on such as veggie 'fish' cakes and fritters, so you may get to try something a little different every time you pop in.
Google rating: 4.2 (180 reviews)Where: LE3 0TF
Where: LE3 OTF 
How far: 18 minute walk
Open: Monday-Thursday 4:30pm-8:30pm, Friday-Saturday 11:30am-2pm, 4:30pm-8:30pm
Menu: View menu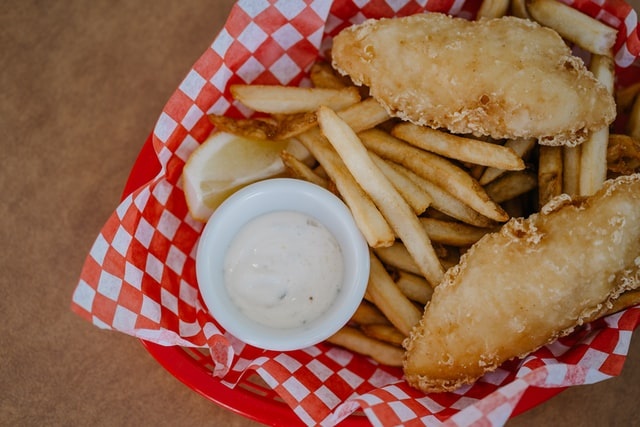 Queen of Bradgate
The Queen of Bradgate in Leicester is the perfect pit stop when you're out exploring the city. It's a spacious yet cosy pub with a really great menu full of traditional pub grub. The fish and chips is a stand out choice with beer battered cod, a pea puree and hand cut chips, garnished with a grilled lemon. It's a little fancier than your average take away but we think it will be worth every penny! As it's so close to your student flat, it's the perfect spot for a lunchtime study break.
Google rating: 4.2 (479 reviews)
Where: LE1 4 JB
How far: 7 minute walk
Open: Monday-Thursday 11am-11:30pm, Friday 11am-1am, Saturday 12pm-2am, Sunday 12pm-11pm
Menu: View here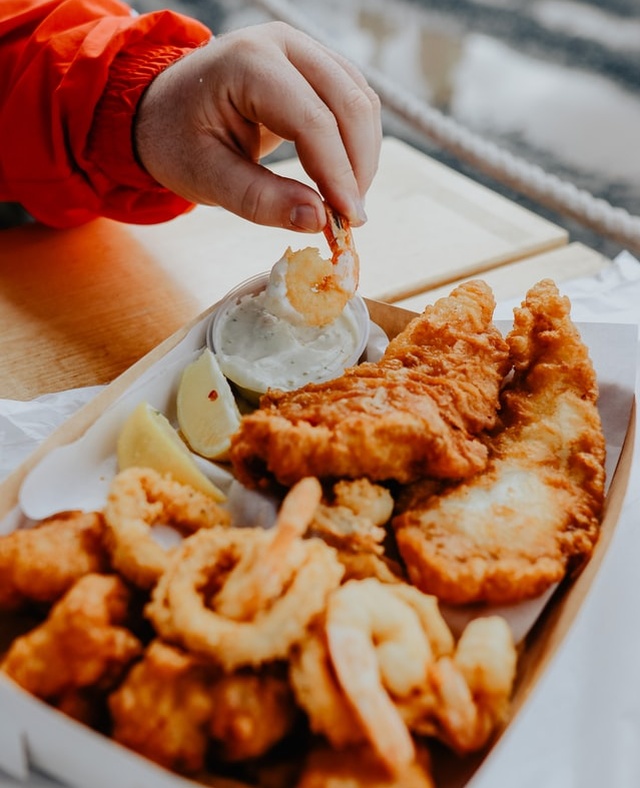 Buck's Chippy
If you've been past Buck's Chippy before, you've likely seen a queue coming out the door! It's one of the best places for fish and chips in Leicester in part thanks to a convenient location off Fosse Road North, but also because you can always be sure of tasty fish and chips made fresh in front of you each time. The portions are typically pretty generous, and reasonably priced with mini portions starting from just £4.20 so it's great for a budget-friendly night away from the kitchen.
Google rating: 4.3 (465 reviews)
Where: LE3 9AR
How far: 17 minute walk
Open: Monday-Saturday 12pm-9:30pm, Sunday 3pm-9pm
Menu: View here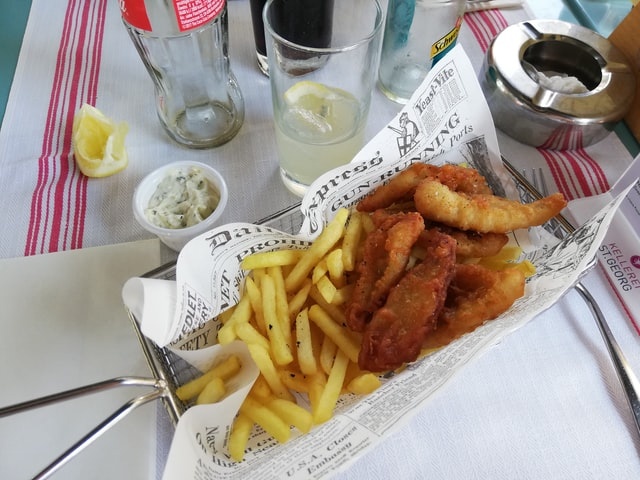 The Marquis Wellington
This popular 18th century pub – not far from Victoria Park, one of our favourite green spaces in Leicester – is the perfect spot for fish and chips. While you get all the choice of a traditional pub menu, you can be sure of fresh and tasty fish and chips that are just a little more refined. The Marquis' menu promises ale battered sustainable fish, mushy peas, tartare sauce and rustic chips which is ideal when paired with one of the pub's wide range of draught beers or delicious wines.
Google rating: 4.3 (740 reviews)
Where: LE1 4 JB
How far: 7 minute walk
Open: Monday-Thursday 12pm-11:30pm, Friday-Saturday 12pm-12am, Sunday 12pm-11pm
Menu: View here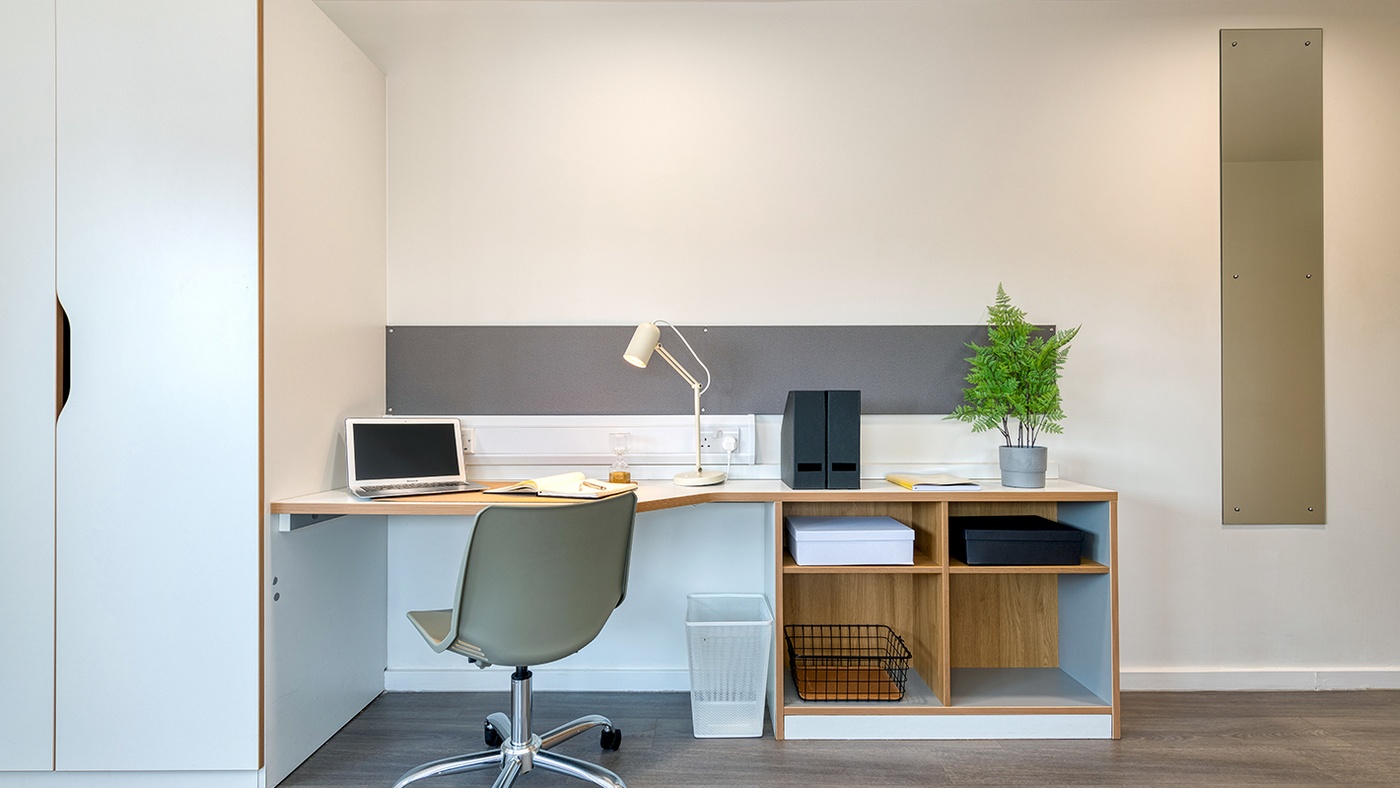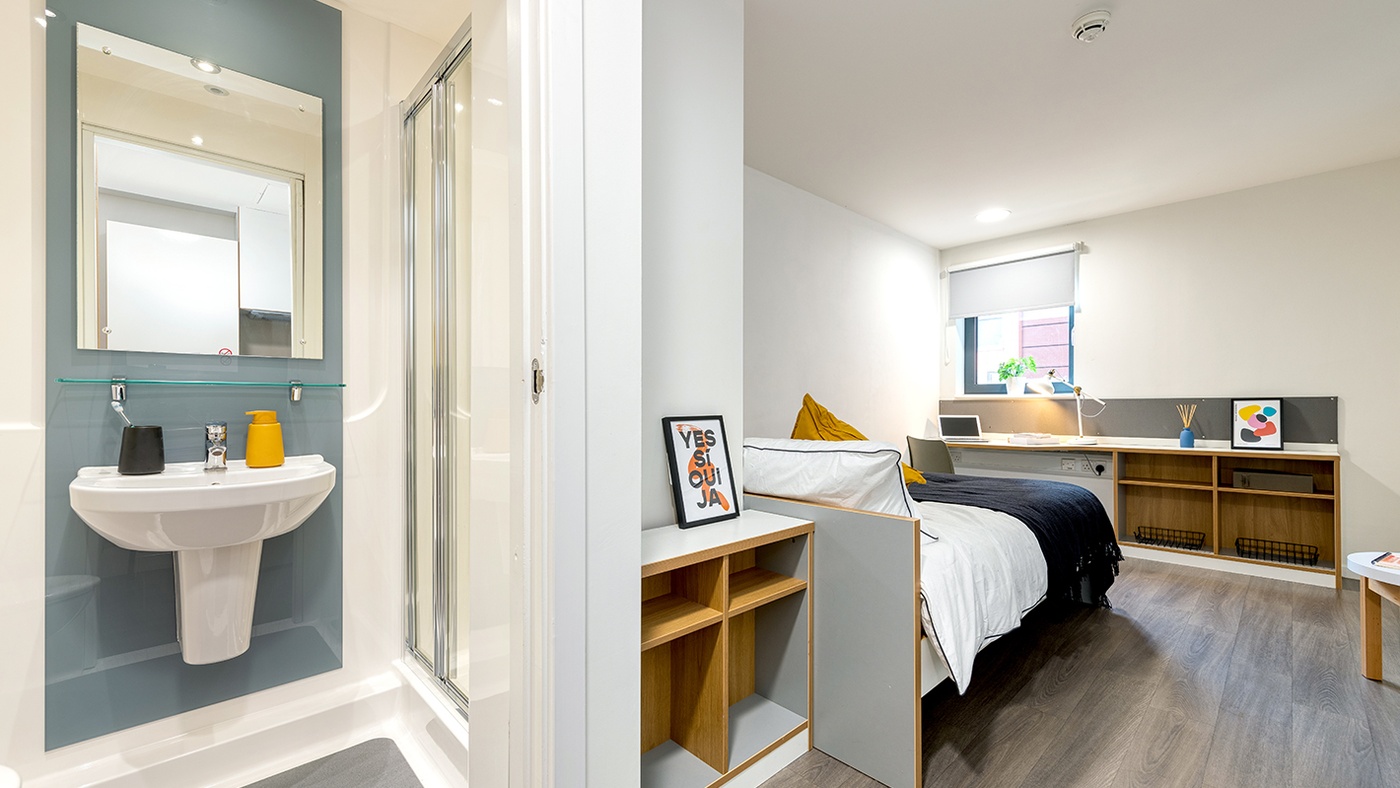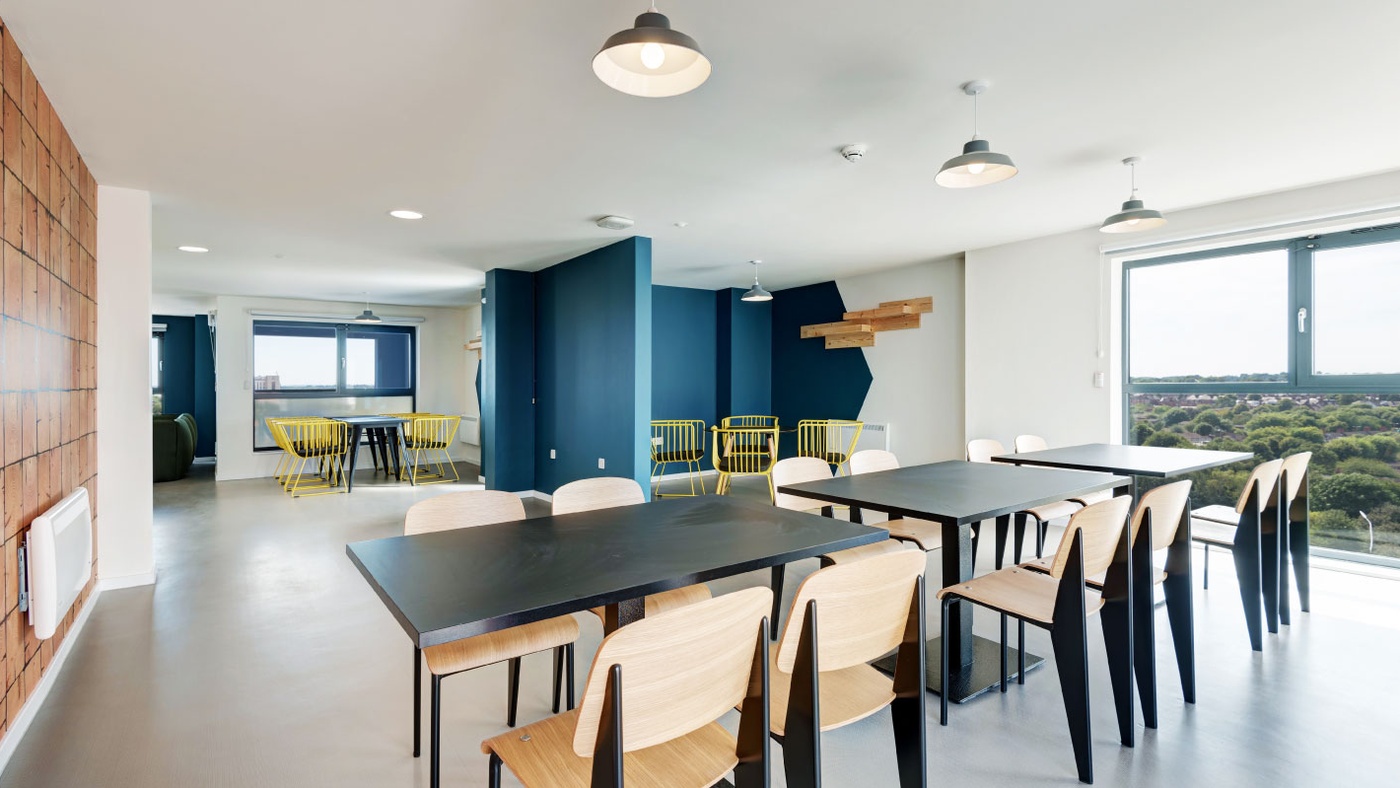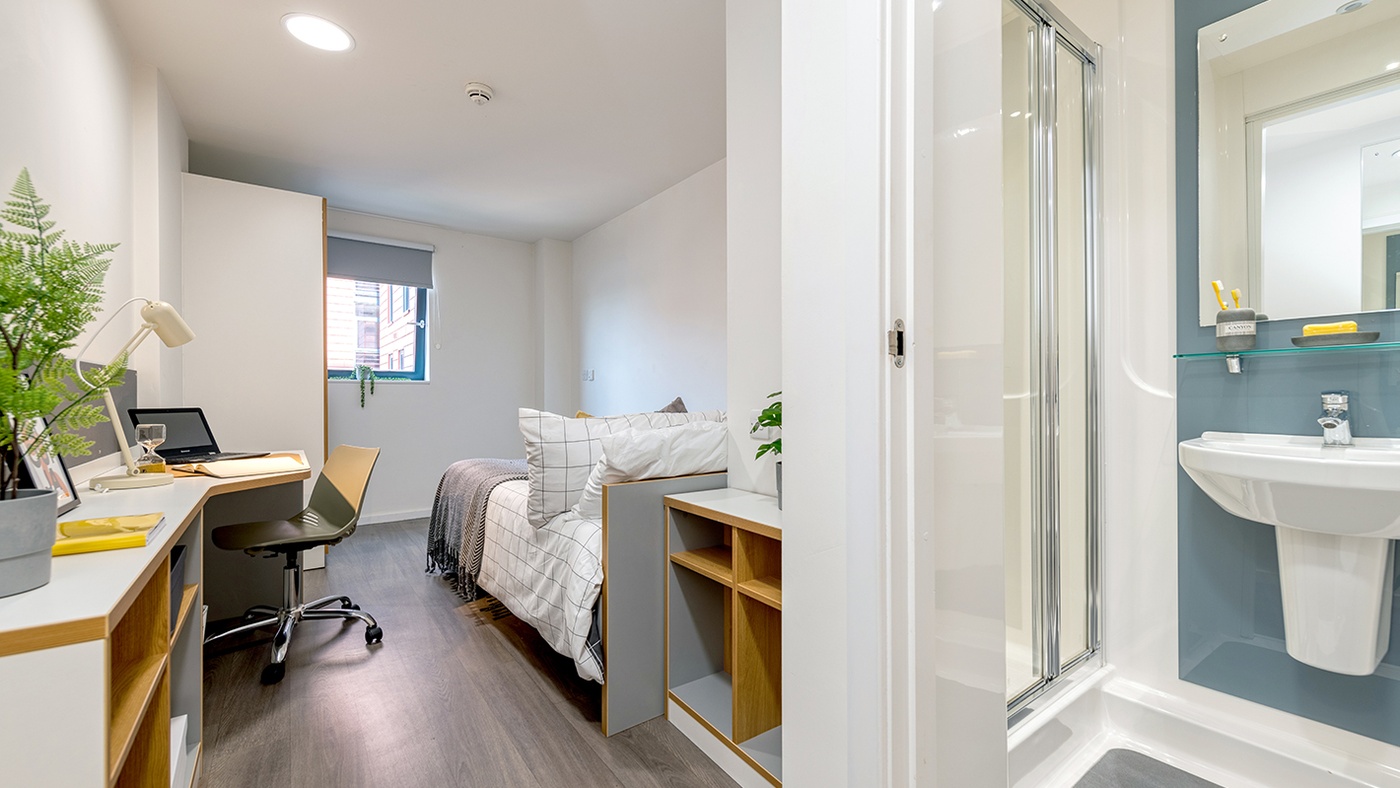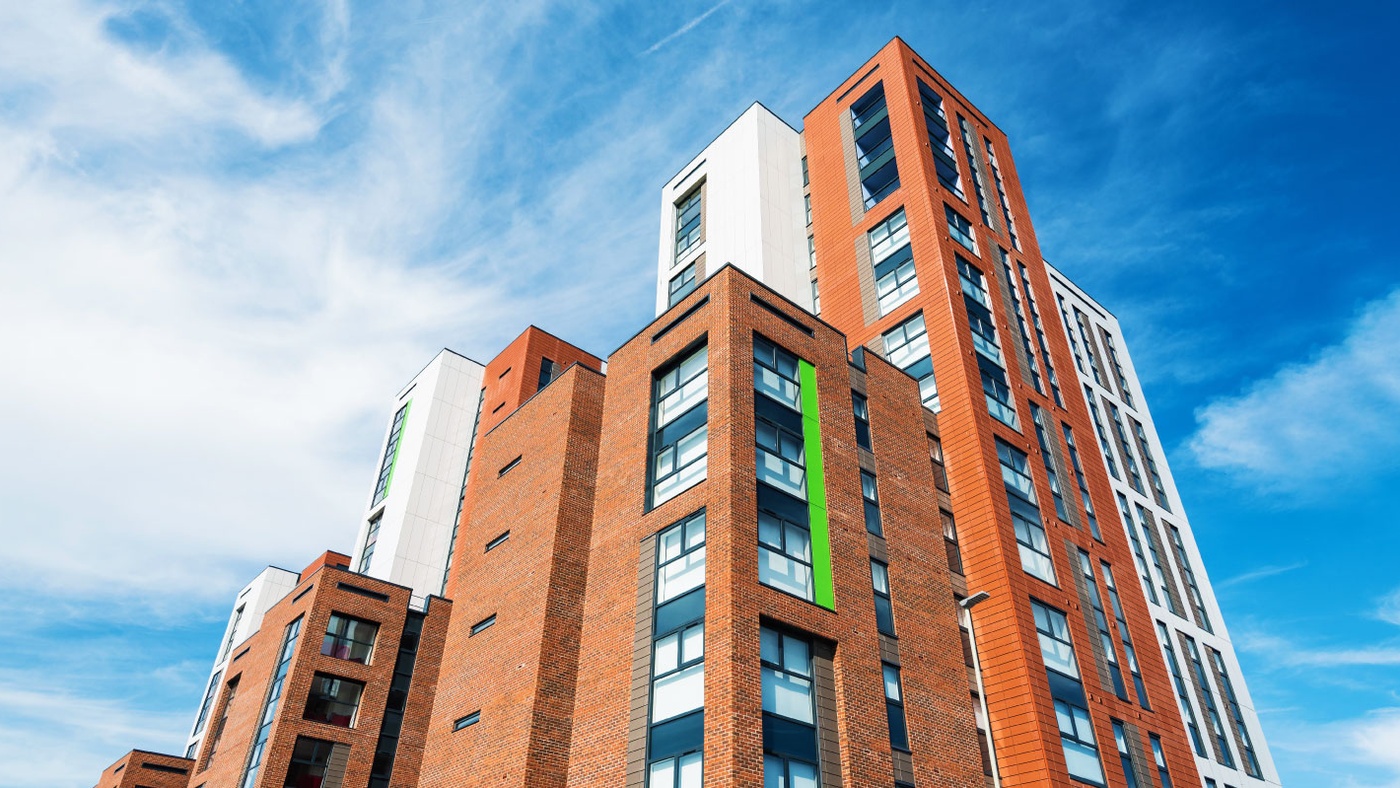 Merlin Heights
Live with peace of mind at Merlin Heights by Prima Vidae by choosing one of our all-inclusive self-contained en-suite rooms or studios. Additionally, the accommodation provides great on-site facilities to support your university learning, available to Merlin Heights residents only.
Wherever you are studying, we've thought of everything to make the best out of your university years.
Student Accommodation in Leicester
One of the best parts of living in a new city is finding your new favourite spots, so we hope you've loved this guide to finding the best fish and chips in Leicester. If you're still looking for student accommodation in Leicester, then you need look no further than Collegiate. Our Merlin Heights accommodation puts you in the hustle and bustle of the city centre with so much to enjoy on your doorstep – not to mention stylish social spaces, a stunning roof terrace and lush courtyard. When you're ready to study, you can enjoy comfortable common areas or the privacy of your own en-suite room or studio. Whatever you choose, you'll always benefit from a large study area, kitchen facilities and an all-inclusive rent. It's all part of our way of making student living exceptional.