Northumbria Uni Accommodation in Newcastle
Finding the right student accommodation for your time at Northumbria University is an important and key part of the uni experience.
Collegiate's Newcastle student accommodation supports a first-class student lifestyle in the centre of the city. Our accommodation boasts premium features and facilities to help you get the most out of your experience at Northumbria Uni.
Our locations are built with all students in mind – you will have access to exclusive social events, a VIP bar, games room, as well as quiet study spaces if you prefer to study in solitude.
Featured Northumbria University Accommodation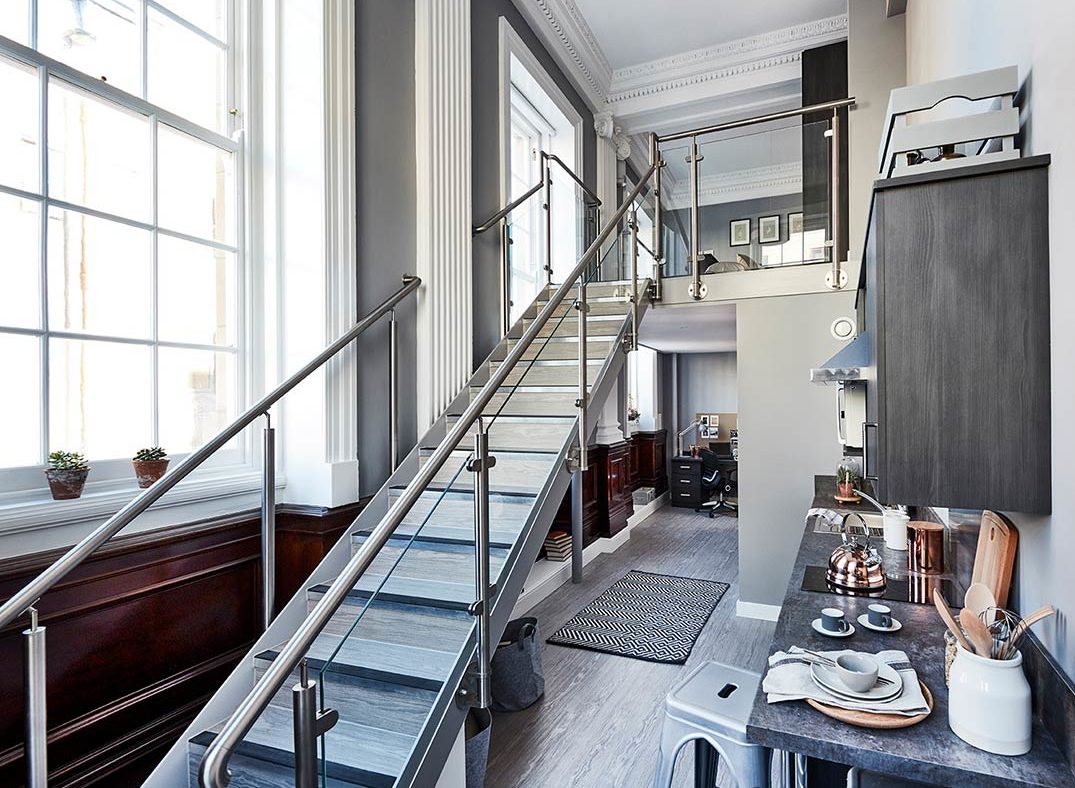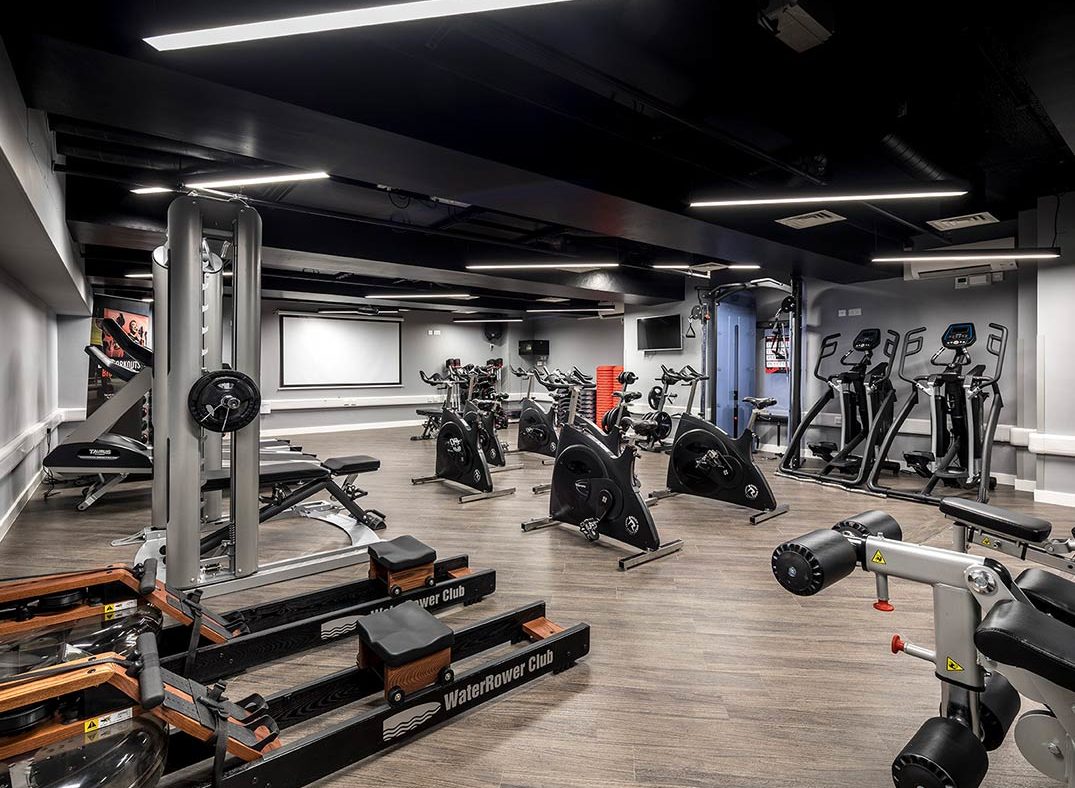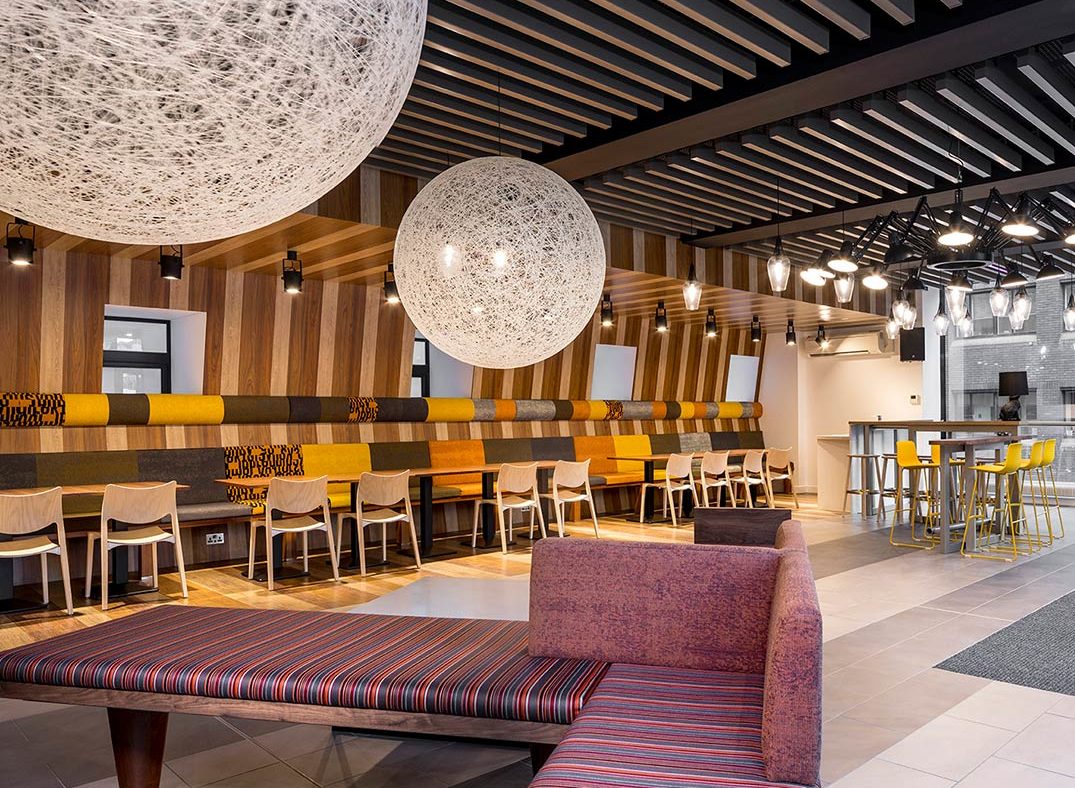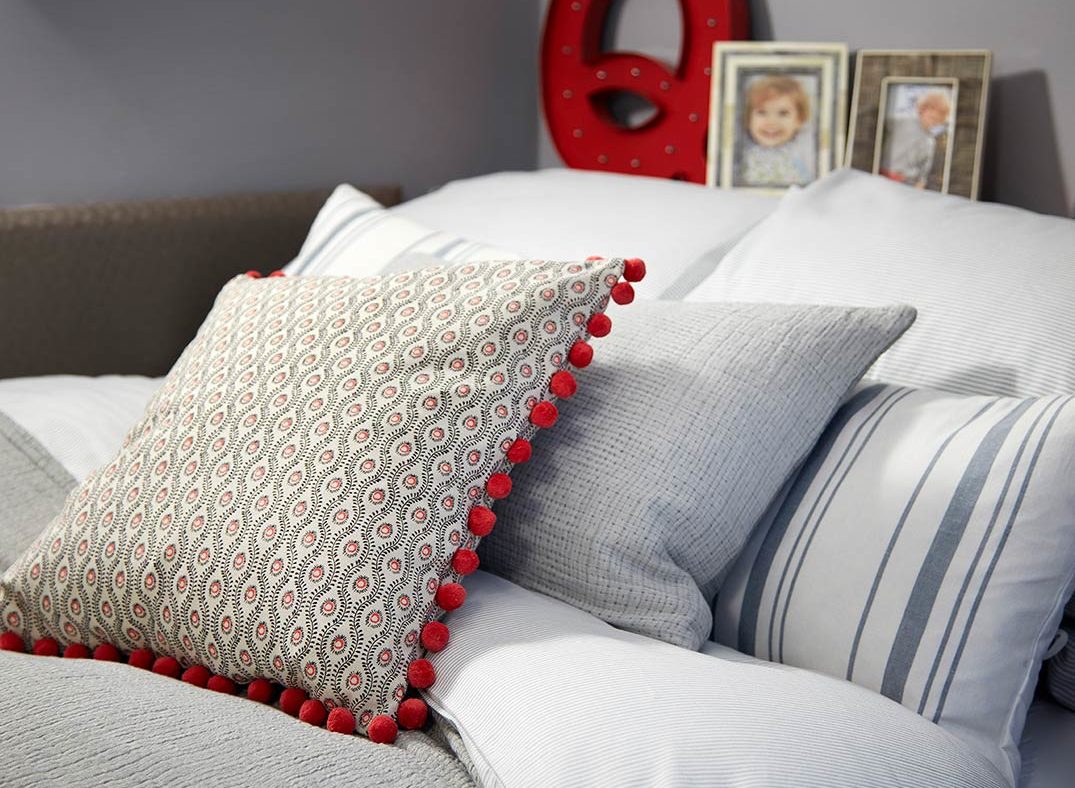 Plummer House
Plummer House by Prima Vidae is the ultimate choice for those studying at University in Newcastle. Ideally located for both Newcastle University and Northumbria University, Plummer House has 251 rooms and includes a variety of room types, including Studios, Linked Studios, En-Suites and Mezzanine Apartments.
Our accommodation is packed full of unique features such as outstanding communal areas, which include a cinema, games rooms, VIP bar and a stunning period social space.
Travel directions
Our student accommodation is located close to the Northumbria uni campus. Living in the heart of the city of Newcastle, you'll have easy access to local sights and transport links so it's easy to get around. Use this guide to find your way around our Northumbria university accommodation:

Campus

Facility
Property
Book with a peace of mind
Easy & Safe
Safety guaranteed
Your wellbeing is at the forefront of our mind. We have put new cleaning routines, sanitising facilities and distancing measures in place to make sure you get the best and safest living experience possible.
Create moments
We want you to have the very best University years that is why we have ensured a calendar that is packed with fun social events both virtually online and off-site. But that's not all, as living with Collegiate you can make new friends, create memorable moments and be a part of a great community.
All-inclusive rents
No more worrying about extra bills and admin costs. Living at Collegiate means we take all of the hassle away from you so you can enjoy your time creating memories.
Discover Northumbria University
Northumbria University is based in the heart of Newcastle upon Tyne, a city that's regularly voted the best place in the UK for students.
Northumbria University began as the Rutherford College, founded in 1880. It is organised into four faculties — Design and Social Sciences, Business and Law, Engineering and Environment and Health and Life Sciences. The university takes a research-led and business-focused approach, with a global reputation for academic excellence. As of 2019, Northumbria has over 26,000 full-time students and over 2,500 academic and research staff.
Northumbria University is in the top ten in the UK for graduates entering professional employment, with nine out of ten graduates working or studying within six months after graduation. Northumbria was also ranked number one among UK universities in the Times Higher Education's Young Universities Rankings in 2020. It came 21st out of 111 universities in the 2014 Times Higher Education Student Satisfaction Survey, and has ranked fourth in the UK for graduate business start-ups.
Northumbria University has links with a number of major employers, including Nike, IBM, Nissan, Proctor & Gamble, the BBC, and the NHS. Over 560 employers and 60 professional bodies sponsor or accredit the University's programmes. You'll also find Northumbria university campuses in London and Amsterdam as well as Newcastle.
Northumbria University FAQs
What is Northumbria University known for?

Northumbria University is known for consistently delivering academic excellence, as well as being based in Newcastle which is regularly voted the best place for students in the UK. Northumbria University is in the UK top ten for the number of graduates entering professional employment, with nine out of ten graduates working or studying within six months of graduation.
Where does Northumbria University rank on the University rankings?

Is it hard to get into Northumbria University?

Based on the percentage of students who apply to Northumbria University, an average of 85.5% of applicants receive an offer.
What type of courses does Northumbria University run?

Northumbria University offers undergraduate degrees and degree apprenticeships. Postgraduate degrees start with Masters, Certificates and Diplomas (MA) and go up to Research Degrees and Professional Doctorates (PhD). It also offers continuing professional development (CPD) courses and distance-learning courses. Northumbria University also has campuses based in London and Amsterdam.
Is Northumbria University the same as Newcastle University?

Northumbria and Newcastle are two separate universities that are both based in the city of Newcastle-upon-Tyne.
Can Northumbria students use the Newcastle uni library?

Yes, because Newcastle University Library is a member of the SCONUL Access Scheme which allows many university library users to access other academic libraries in the UK and Ireland. Staff and students of Northumbria, Durham, Sunderland and Teesside University have reference access throughout the year during Newcastle University Library's Help Desk opening hours, provided you have a valid home university ID card.
How much does your accommodation cost?

Plummer House starts at £149 per week for an en-suite bedroom in a shared flat, and private studios start at £167 per week.
How close is your accommodation to Northumbria University?

Northumbria University's Newcastle City campus (NE1 8ST) is on Sandyford Road. Plummer House on Market Street (NE1 6NE) is approximately an 11 minute walk.
Award-winning student accommodation