Introduction
You've got the course, you've got the university – now it's time to think about your student accommodation. Choosing where to live is a big part of your university experience so it's important to weigh up the pros and cons of the different types of student accommodation out there. That's why we've put together a quick overview for you to help make the next exciting decision of your university career just a little easier.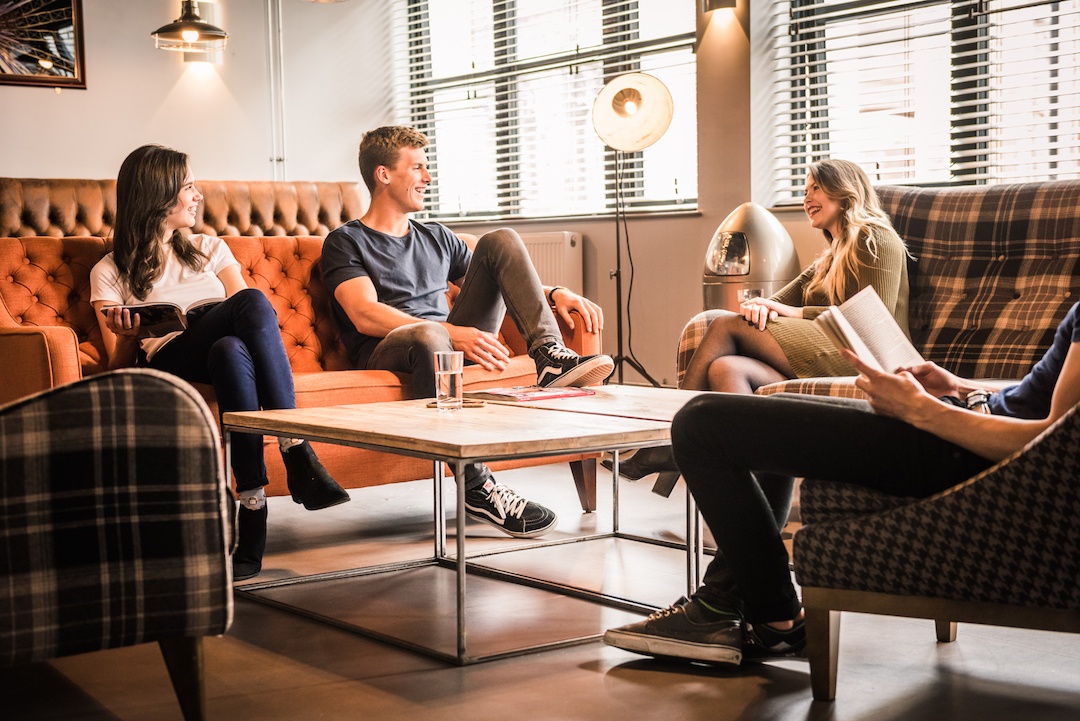 What types of student accommodation are there?

It's likely your first thought on student accommodation is university halls, which can certainly be a great option (as we discuss a bit further down) but there's actually a few other options for you to consider.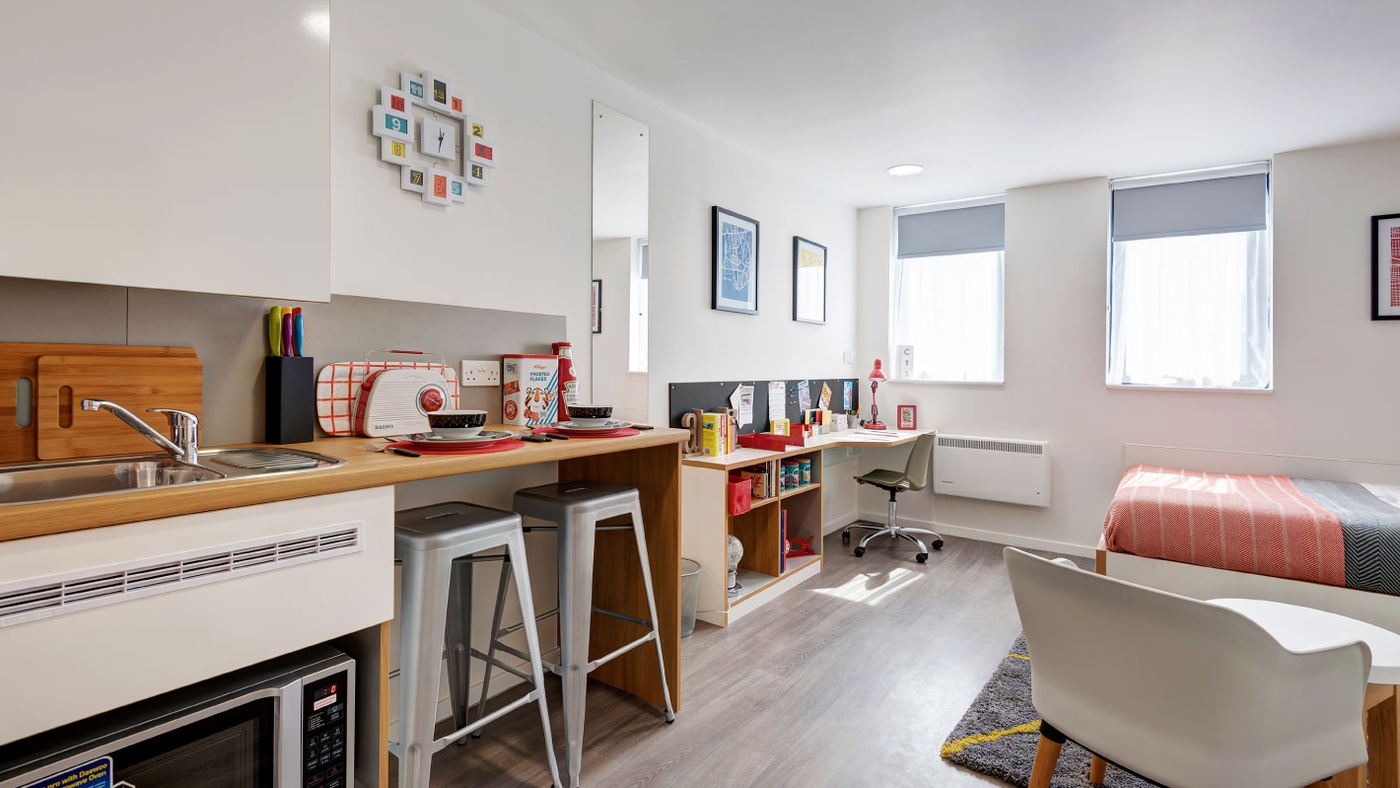 Purpose built student accommodation
A purpose built student accommodation, like the residences Collegiate offers, is designed entirely with students in mind and offer total security. Many properties give students the option to choose between shared apartments or self-contained studios.
An ensuite room in a shared apartment offers the best of both worlds with your own bedroom & study space in a flat with shared kitchen and lounge to socialise with your flatmates. Meanwhile, the privacy of a studio allows you to take charge of your whole living space.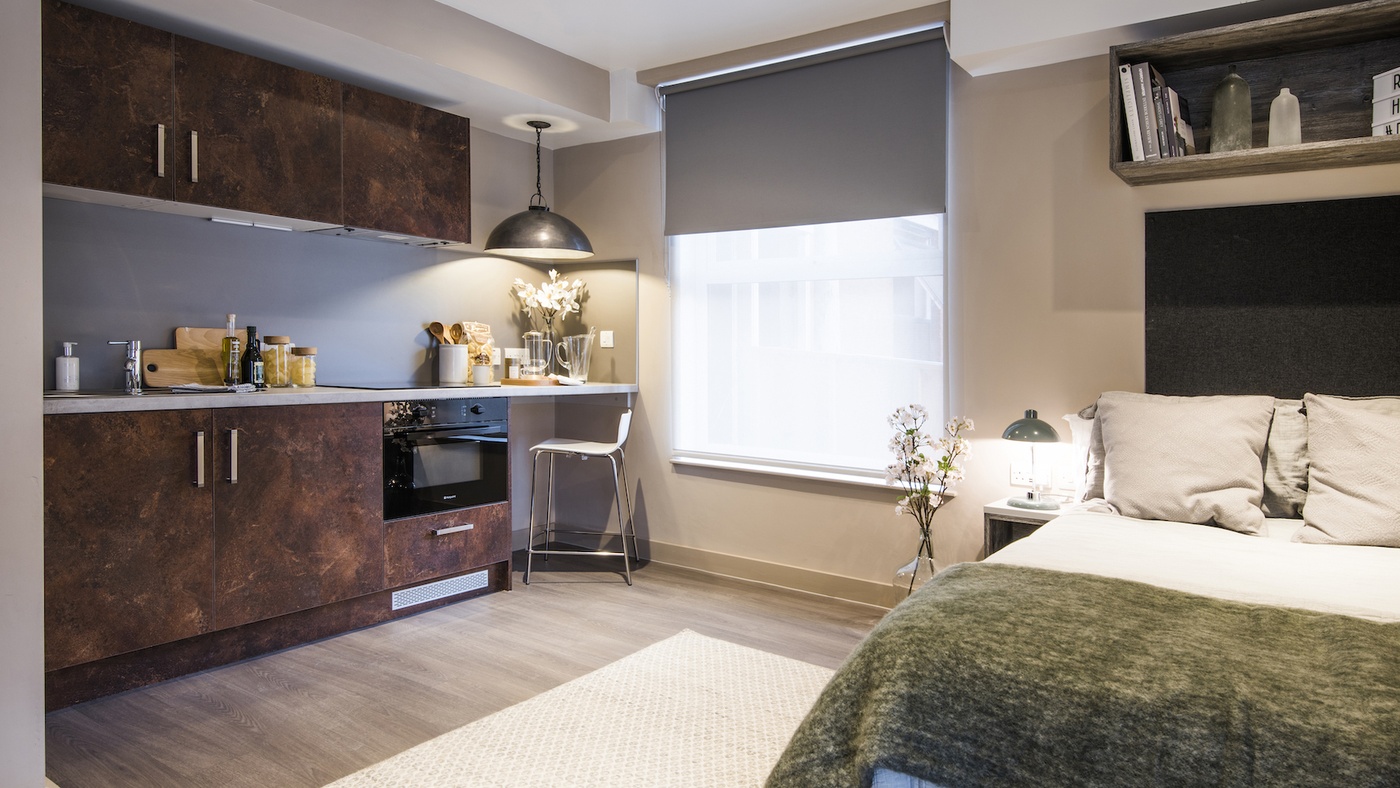 Three reasons to go for purpose built student accommodation 
This is a great option if you want everything covered by one cost – rent, bills, Wi-Fi and other amenities often come under one amount, they certainly do in our residences. Many purpose built student accommodation also offer superior on-site facilities, such as gyms, resident lounges and even cinema rooms.
These spaces are often located in the heart of the city you're studying in so you can have a host of activities on your doorstep.
They're very social spaces and often have thriving communal areas. So whether you're choosing to live with a group of friends or are looking to meet new people at university, this is a great option.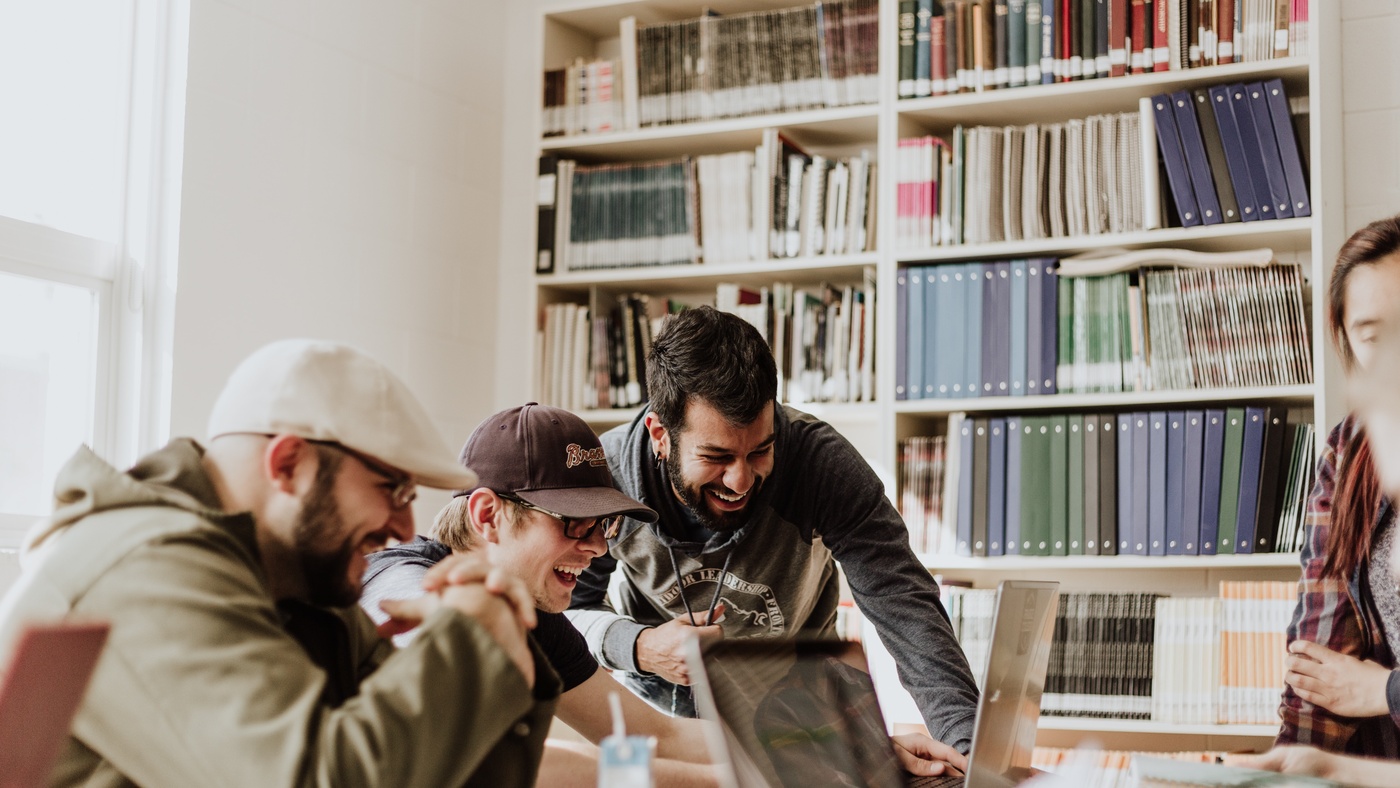 University halls
You may have the option of university-owned halls, which are often located very close to the university campus. It's largely more common for first year students to go into halls as it's seen as part of the whole freshers' experience. This accommodation will be a room in a shared flat, with communal areas.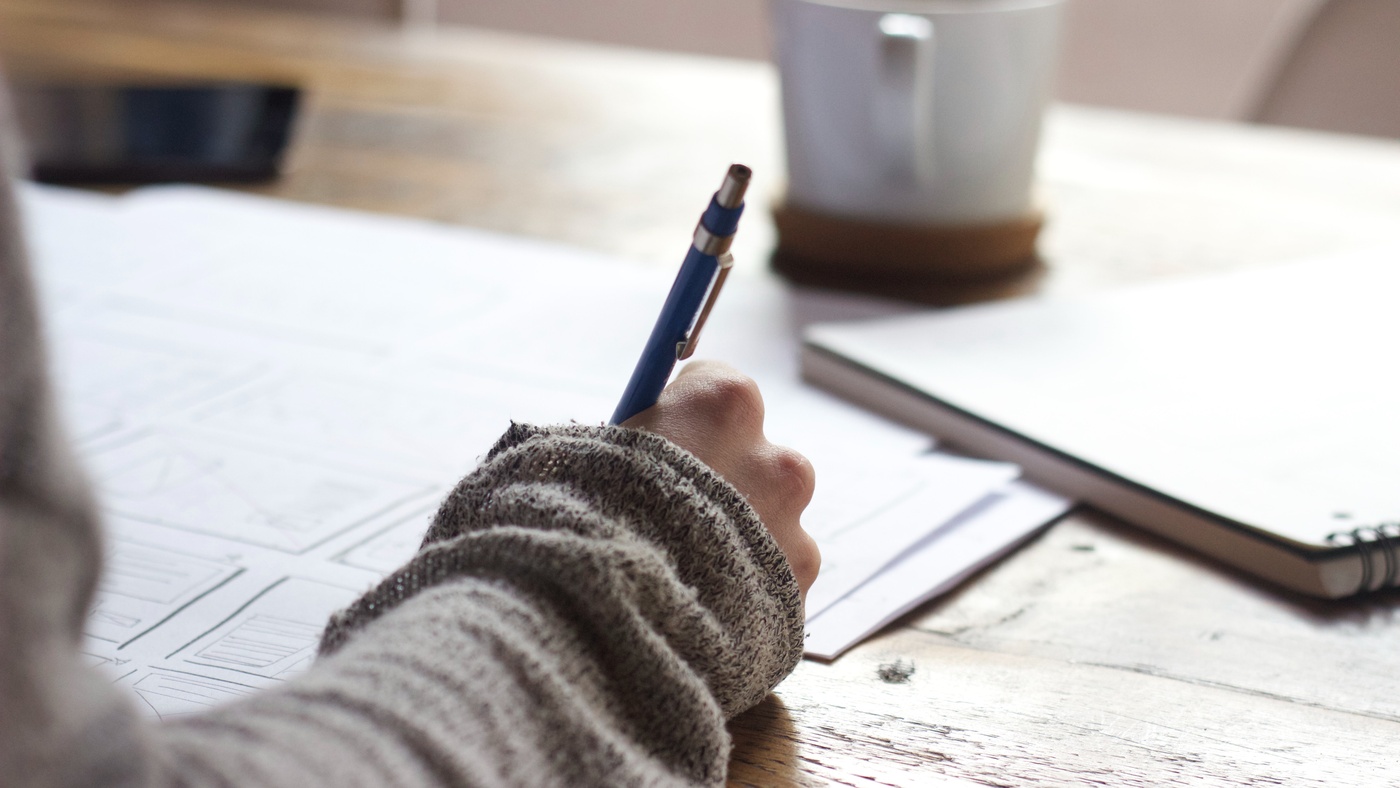 Three reasons to go for university halls
If you're a first-year student, then you're guaranteed to be surrounded by plenty of other first-years, which can help you with making friends and finding your feet in a new area.
This is also an all-inclusive option with rent, bills, Wi-Fi etc likely included in your weekly amount.
The locations are usually right near the university campuses so you'll be nearby for your lessons, the library, student union and likely a host of convenience shops and cafes.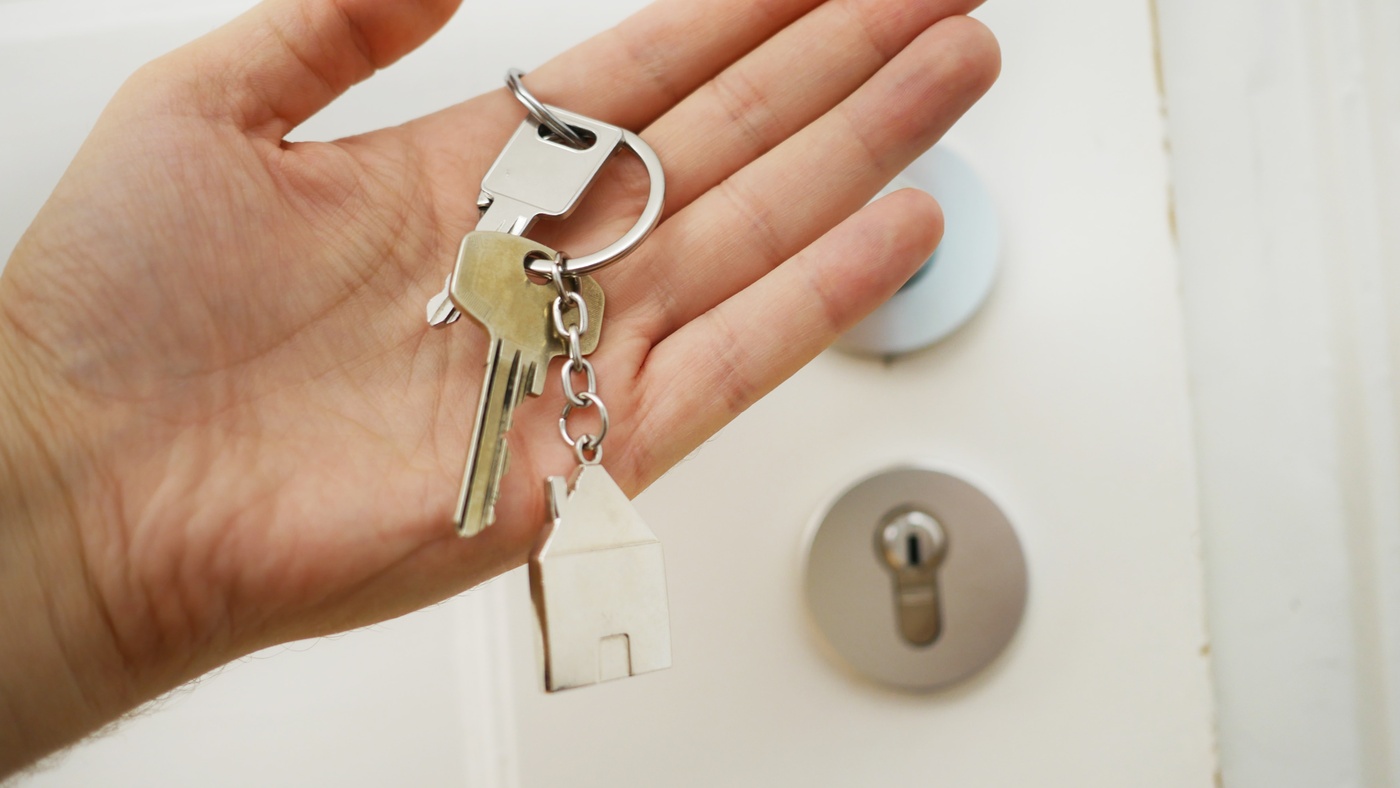 House shares
House shares are another option that is mostly taken up by second and third year students; they're offered either through a letting agency or a private landlord. It can be a good taste of independent living as you'll have to budget for rent and other bills yourself. Many cities with a large student population are full of student houses, and often you can find recommended agencies or landlords from your student union.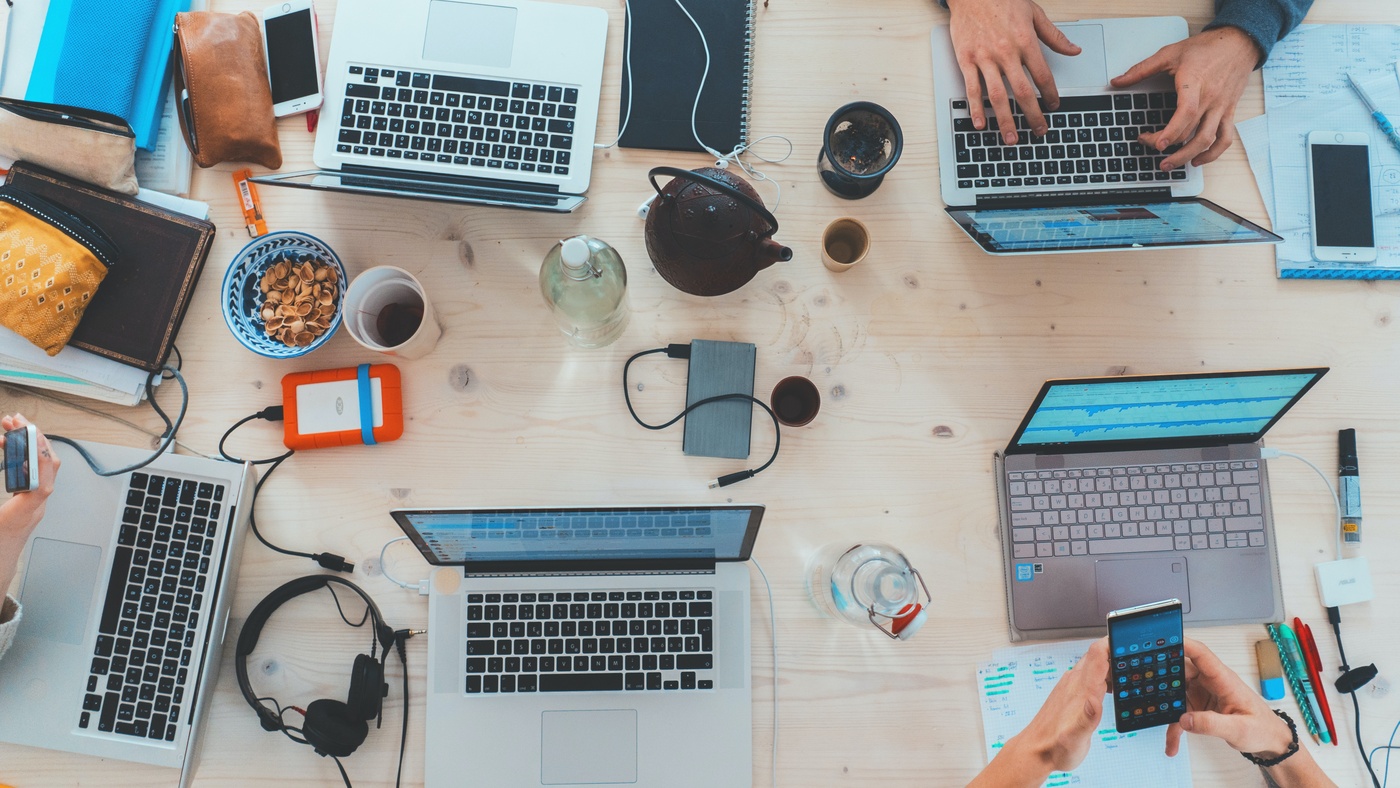 Three reasons to go for house shares
You're in control of who you live with and living with a small group of friends can be really fun.
Most student houses range from 3-7 bedrooms so you can easily find a property to suit your group's budgets and needs.
As you'll likely be in a residential area, it can feel like being part of a wider community in your city.
There's a lot of pros and cons to weigh up with different types of student accommodation. However, it's worth remembering that ultimately it has to suit you, your lifestyle and your budget. Finding a great place to live can really help you make the most of your time at university.
That's why Collegiate is committed to offering first class accommodation, designed with today's students in mind. Our blog pages are always packed with tips, information and advice on everything from the exciting first year experiences to the packed schedules of postgraduate study. You can also head over to our student advice hub for dedicated guides and practical tips on applying to university.