With your wellbeing at the forefront of our minds, the friendly team at our Exeter University accommodation, The Neighbourhood, is here to ensure you get the best student living experience during your time at university in Exeter.
Well resourced and with years of experience in the service industry, no task or request is too large or small for them. Just call them The Neighbourhood Watch!
We thought it was about time we introduced you to Adam Cornish, the Accommodation Manager here at The Neighbourhood Exeter. He has been leading our concierge team since we opened our doors in Exeter last September and has done an amazing job since then looking after our student residents' needs. We are so happy to have him part of the Neighbourhood team in the beautiful and historical city of Exeter.
Read on to meet Adam.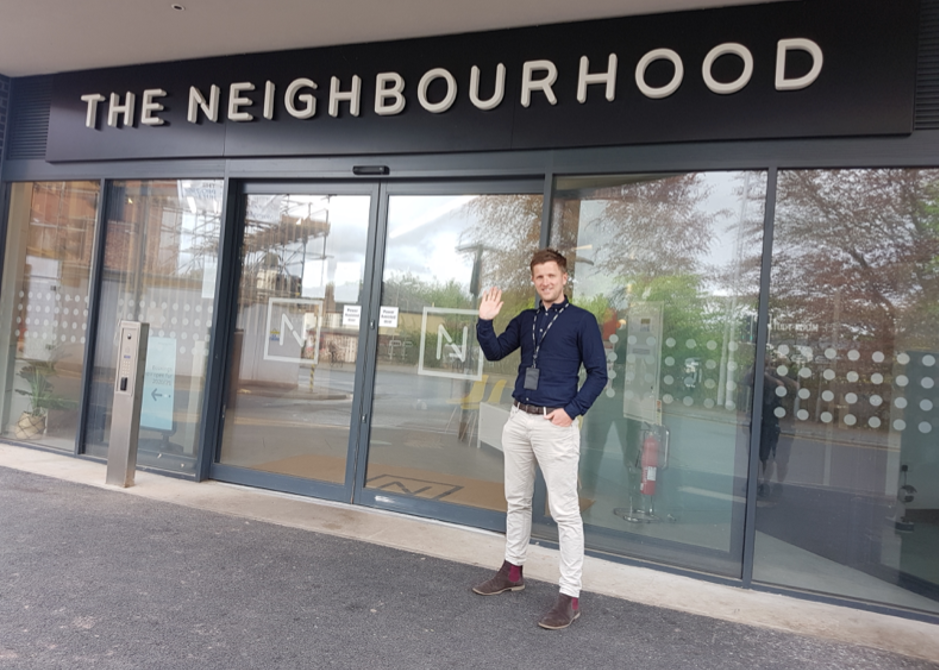 Meet Adam
Adam originally comes from the nearby coastal town of Bude, which is just across the border in the neighbouring county of Cornwall.
Adam loves living in Exeter – the vibrant city offers lots of entertainment while an abundance of leisure space is only a short drive away (including the glorious beaches of Devon and Cornwall). He has a wealth of expert local knowledge which he's only too happy to share with you!
Before joining the Neighbourhood team, Adam studied Leisure Management at University and then went on to manage the luxury 5-star hotel Bovey Castle in Dartmoor National Park. Outside of work Adam loves sport, especially football, loves watching the Exeter Chiefs, and is an avid player of Golf and Cricket.
Adam has worked at The Neighbourhood Exeter since we launched last September and ensures all our student residents are supported and enabled to lead a successful university lifestyle. Adam and the rest of the team work hard to create a real family atmosphere, a place where students feel they are at a home away from home.
"My favourite space is our open kitchen & dining room, and the students love our free Pizza & Beer on a Friday whereas parents are always happy to hear we have 24/7 staffing and security." Adam says, "I'm really enjoying working in such a superb modern building which caters for all the student's needs. I'm constantly amazed at the quality and cleanliness of the accommodation and the free facilities in all the communal areas – I wish I could be a student all over again!"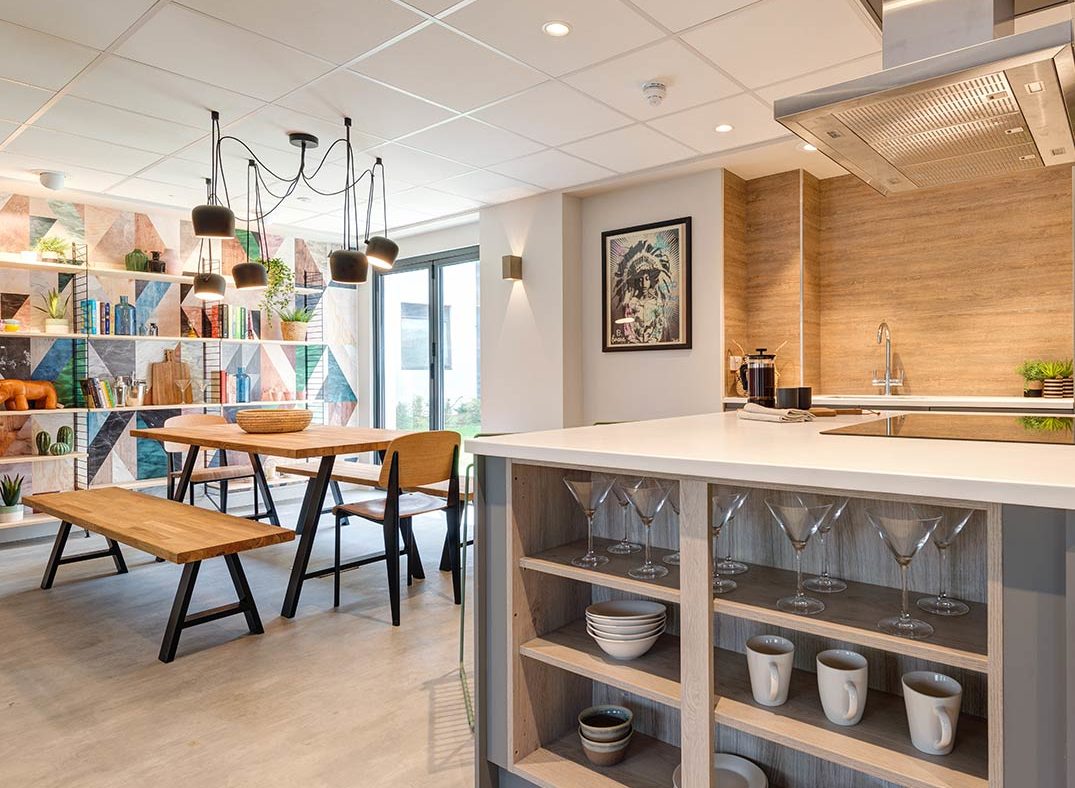 A unique student living experience at The Neighbourhood Exeter
At The Neighbourhood Exeter, we aim to offer you the latest experience in urban student living. Our self-contained, feature packed studios and twin-bed ensuites provide you with a safe university living environment. We also have a wealth of facilities to ensure that your student life is as easy, secure and comfortable as possible.
The Neighbourhood student accommodation stands proud on the corner of Mary Arches Street and Bartholomew Street in the heart of Exeter – ensuring you're within easy reach of the university, railway station and rest of the city.
When living here, you're just a short bus ride away from Exeter University's Streatham and St Luke's campuses while the Exeter High Street and the Princesshay shopping centre are just around the corner. There's also plenty of live music venues, lively bars, first rate cafés and restaurants in the area so you'll always have something to see or do!