Introduction
One of the biggest steps in any university student's life is the decision to fly the nest and live alone. It may seem daunting enough having to part with those familiar, home comforts let alone trying to make a new space feel like your home. However you may be surprised at the amount of tips and tricks to take ownership of your studio and turn it into a cosy haven that you'll really want to spend lots of time in.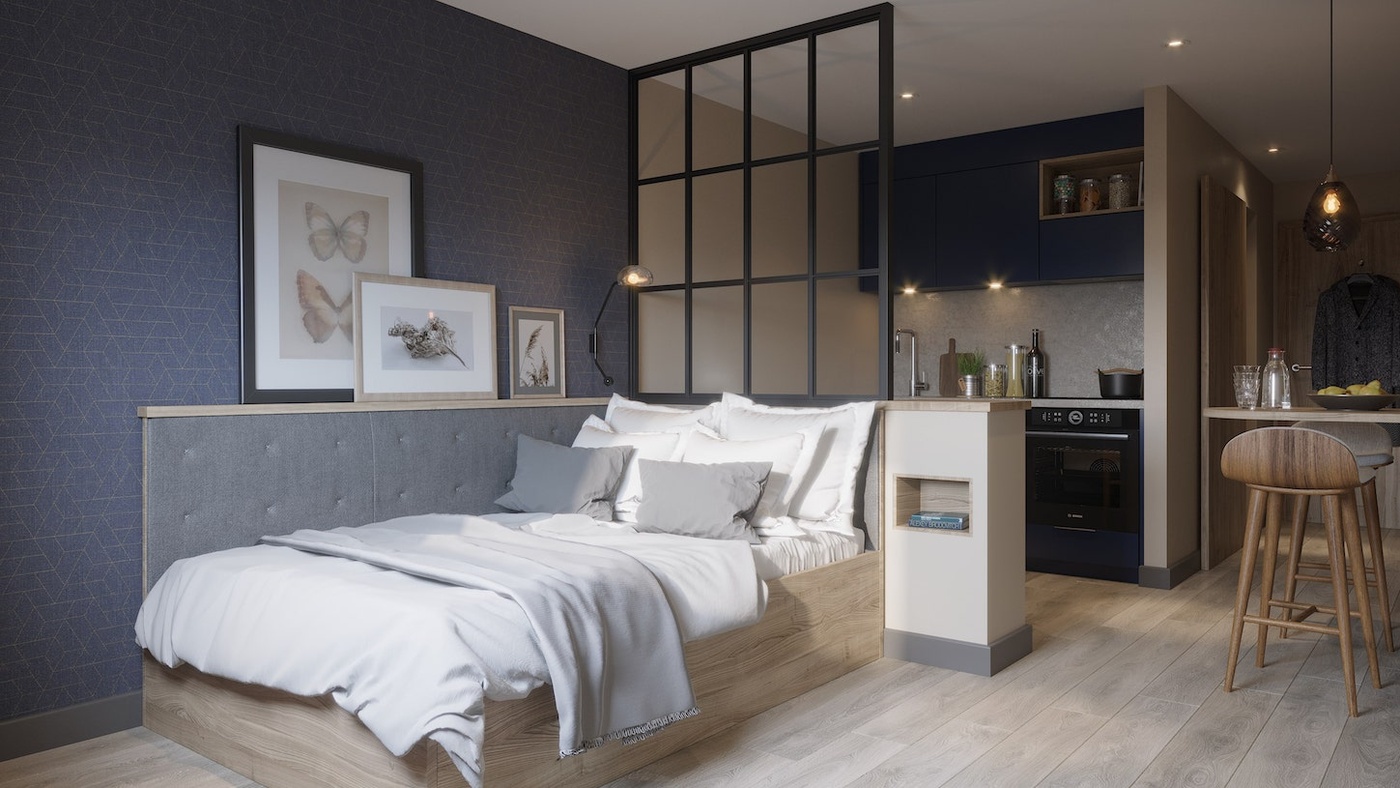 Separating out your space
When moving into your studio apartment, it's important to make the most of your space, ensuring it works for both studying and relaxing. The studio accommodation at Collegiate  will get you one step ahead here as it offers clearly-defined spaces. All studios are totally self-contained with a sleeping area accompanied by a large desk space for studying as well as an en-suite bathroom and modern fitted kitchen.
Our studios are also all double-occupancy friendly. If you are planning to move in solo however, you don't have to worry about feeling lonely – Collegiate can cater a floor to groups of students (dependent on availability). This allows you to get best of both worlds; the benefit of a fully self-contained studio whilst along being next door to your friends to enjoy brunches, dinners and general entertaining together.
Speaking of dinners, you can get the best out of your kitchen with clever cooking hacks such as "batch cooking" and one-pot wonders. This will save you time and help reduce the amount of washing up to be done – win/win!
Giving each individual space in your studio its own feel will also help in making it feel much bigger. Consider different lighting options such as fairy lights for the bedroom versus a bright study lamp for the desk and a warm and cosy floor lamp for your main living space.  You can also play around with different furnishings such as rugs and cushions to create unique spaces and ensure you keep your belongings in the areas they belong, e.g, keep all culinary items in the kitchen.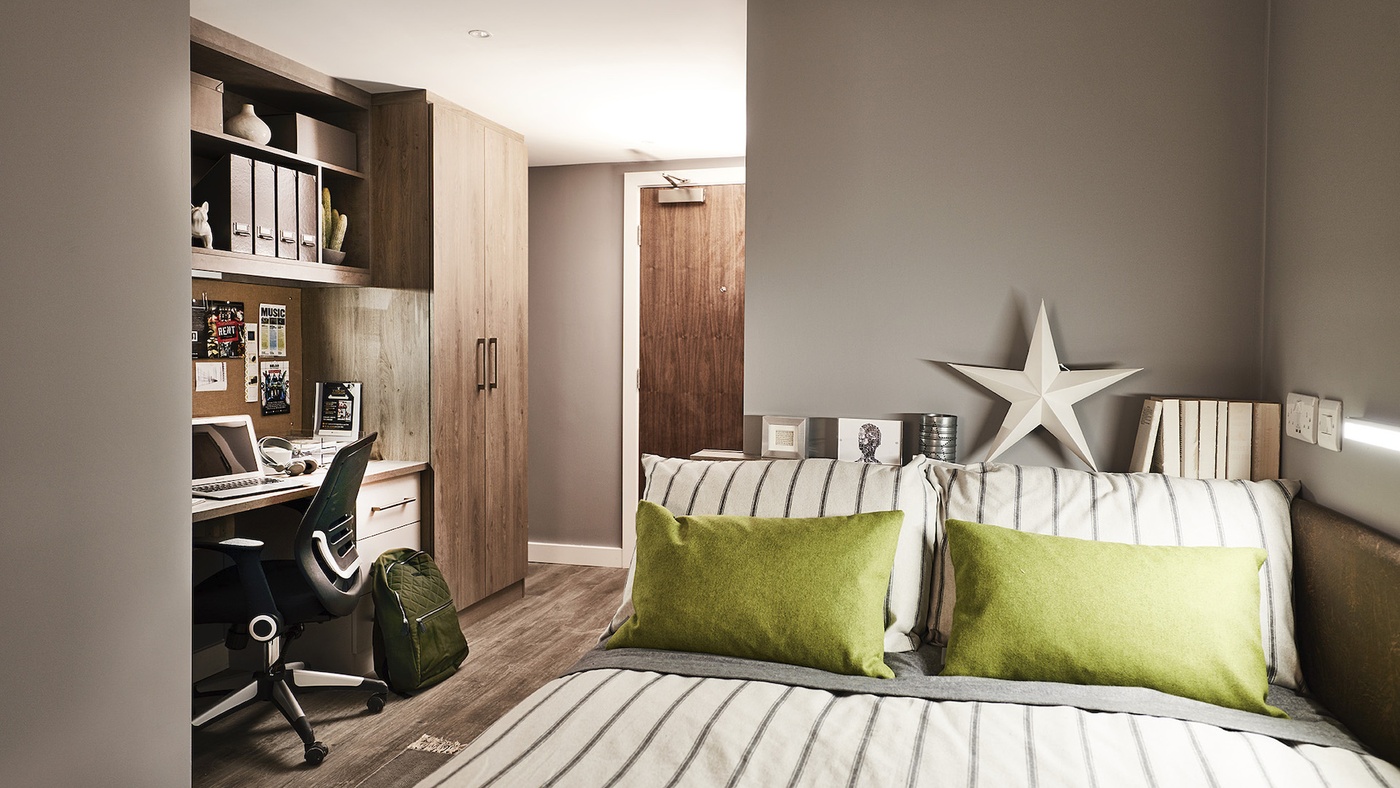 Storage
When we talk about belongings, our natural next thought is storage. We know how important storage is, making it a key feature when designing our studio apartments. Collegiate offers studios with plenty of storage space in all rooms – from ample shelving and under-bed storage, to wardrobes and desk storage. The great thing about multi-purpose furniture is that it allows you to maximise your space as well as giving you that extra bit of room to hide any clutter.
A tip that comes hand in hand with smart storage is also considering whether you need everything you're planning to bring to your studio. Take the time to go through your belongings and reflect on whether you really want to keep each and every item – this will help you to only keep necessary things and further reduce the risk of clutter and mess. KonMari explains this method in a really efficient and comprehensive way.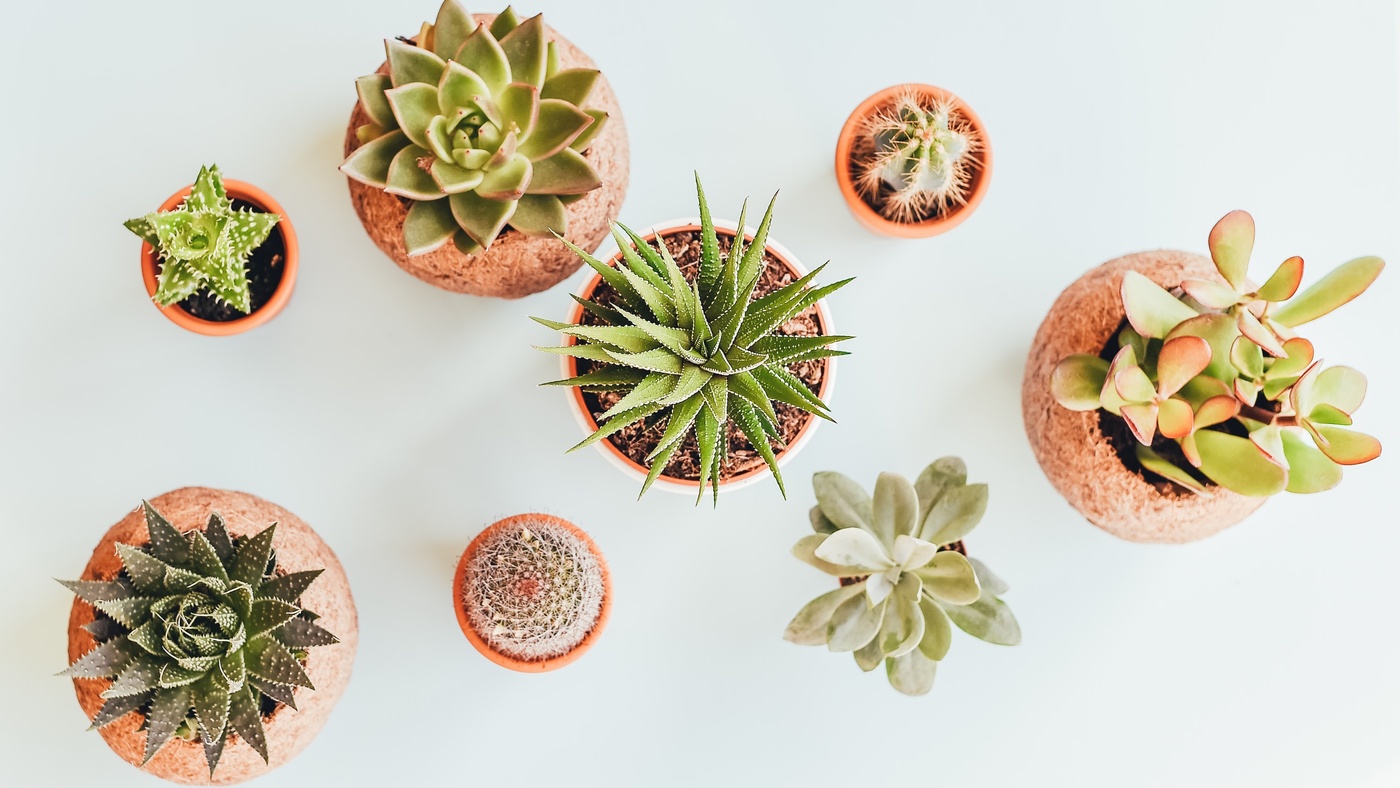 Plants
We now move on to discussing the ultimate element of a cosy and calm apartment – plants. The health benefits of surrounding yourself with greenery are numerous. From improving air quality to boosting your mood, plants are even rumoured to help increase your life expectancy. The best thing about plants is that there's not a 'one size fits all.' If you're worried about having time to nurture your plant or you just don't have experience in looking after them, fake plants are the way forward – they look just as effective and are zero-maintenance.
You can also look into "low-care"plants – cactuses and succulent plants are particularly popular right now, they are mini and cute and don't require a huge amount of TLC to thrive and keep your studio apartment an oasis of calm. If you are of the green-fingered variety, the options out there are limitless – think about making your own terrarium for decoration, or a mini herb garden or greenhouse.
Final life hack 
One final thing that may seem obvious but is a real game-changer when it comes to making the most of your space – keep it clean! Small things like making your bed every day can really contribute to the overall feel of the studio. If you're the kind of person that likes to roll out of bed and straight into a lecture, take a look at these top tips to ensure your bed is looking fresh even on the craziest of mornings. 
So there we have it – small but valuable life-hacks to get your studio transformed from one room to a sprawling palace. Practice and perfect them and you may even be asking yourself why anyone would choose to have multiple rooms?
We offer exceptional student experiences by creating stand-out living environments that reflect your ambition, enhance your wellbeing and support your studies. If you need to discuss any of your requirements with a member of our team then please contact us to speak to one of our advisors.