Introduction
As millions of students across the UK start to settle into student life following a hectic freshers' week, there will be a few home comforts that are only now starting to be missed. Perhaps the biggest shock to the system for many will be bedroom cleanliness, with many students being used to mum or dad giving their living quarters the once over and even making their beds.
Those days are gone, if only temporarily, and your days at university are usually when vital skills such as how to make our bed are developed, or not as the case may be.
Here at Collegiate, we have been bringing students all the advice they need on a range of topics from university courses to the best takeaway food in your area for years, but today we have a feature for that is a little bit different.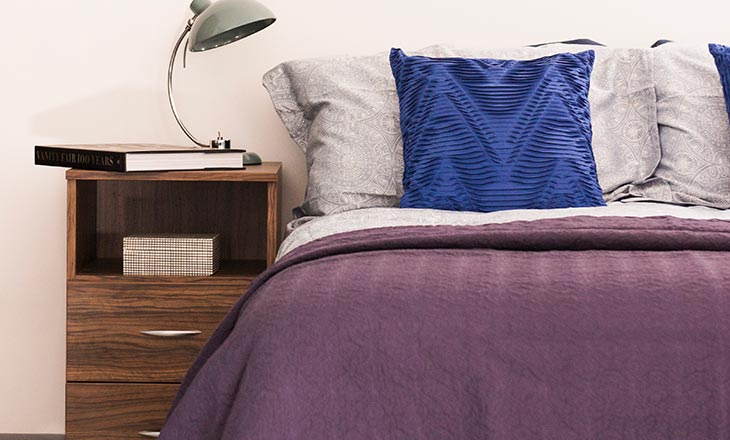 Check Out This Duvet Hack
Let's face it, you probably have more important things to do when studying at university, than making beds. Early morning lectures, late nights out with your friends, sports or Netflix are all more than likely above making your bed, in your daily agenda. But this simple touch can make your bedroom look so much tidier and welcoming should you have any visitors.
So, why not follow these steps and ensure your bed is freshly made, even on the busiest or the most craziest of mornings?
Lay your duvet cover inside out, with the opening at the bottom.
Place any comforter, extra sheet or blanket on top.
Make sure all the corners match up, or as close as possible.
Now for what we call the "burrito" part. Starting at the top, gradually roll your duvet cover and any additional covers up just like you would with a burrito.
If you're going to get stuck, it is this on this step, so pay attention. When your burrito reached the end of your bed, reach inside your duvet cover and flip it over one end, exposing the right side of your duvet cover. Then repeat on the other side and then the middle. Now just unroll your bedding burrito back towards the head of your bed.
And, relax
If you need to wash your sheets in a rush and want to get it all done in a jiffy, just reverse this process. As far as tips for students go, we think this could be one of the most satisfying time savers and the duvet hack is likely to be one you use for the rest of your life, and even show your kids in years to come. If these steps are still confusing you, watch this handy video.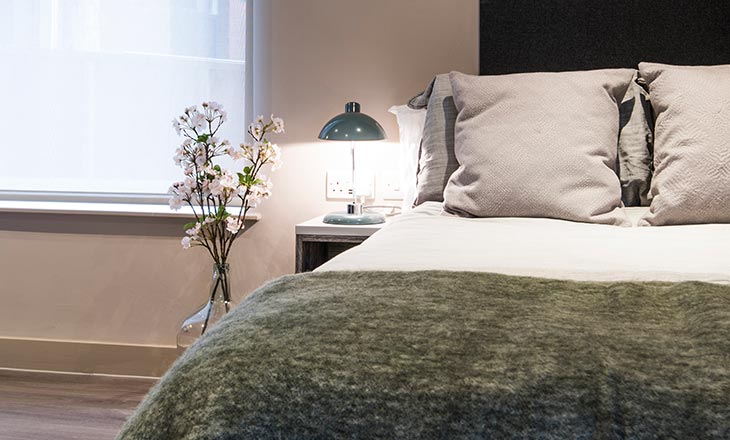 Extra Tips on Making Your Bed
If you are really struggling when it comes to making your bed, even after following these steps, there are some simpler things to bear in mind for the domestic novices out there.
First of all, you should make sure your bed is completely cleared before you attempt making it. It can be quite common for mess to get caught up between your sheets so be sure to give your mattress a good clean before you set about putting your crisp new sheets on.
Secondly, why not invest in some elasticated bed sheets? Seasoned bed makers out there won't need these, but as you start to get the hang of it, these can be a great way to save time and frustration. If you decide not to, the following article has some great pointers on achieving hospital corners; these can be a lovely touch.
Lastly, don't ruin all your hard work without adding some finishing touches. A nicely made, clean bed is made all the more appealing by a folded top sheet and duvet and also fluffed pillows. Take the time to do this and you will really appreciate it when the time comes to get your head down. You could even add some additional cushions or cuddly toys if you so desire.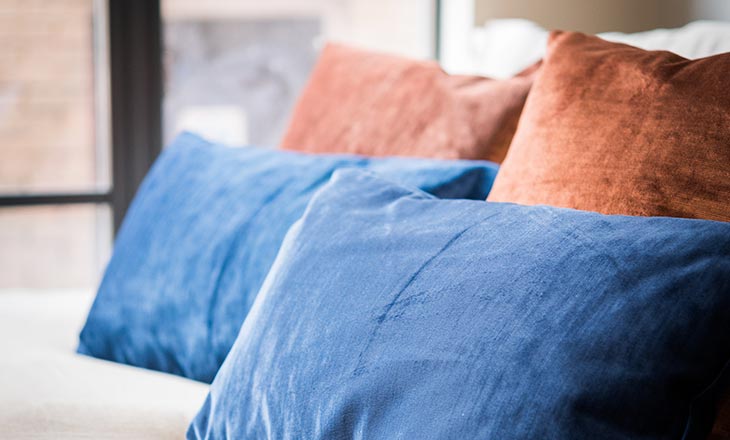 Check Out More Tips From Collegiate
We hope this duvet hack on how to make your bed in lightning fashion has been of use. We will be bringing you more guides just like this one as the academic year progresses, so be sure to take a good look around the rest of our website.
This article on how to make your student accommodation feel just like home is particularly popular and could stand you in great stead should you start to get a little bit homesick. Alternatively, why not check out our 9 top tips for decorating your student digs.
Get In Touch With Collegiate
Should you be a student or perhaps a parent on the hunt for award-winning student accommodation you can trust, then why not also take a look at some of our exemplary residences? We still have some spaces left for the current academic year, or you could secure a place at one of our premium locations for 2020/21. Just click here to see where we have acclaimed student accommodation across the United Kingdom.