Introduction
The city of Exeter is positively buzzing with cinemas, theatres, bars and so much more. And since it's home to over 22,000 students, Exeter is an ideal city to live in as a freshman, with its vibrant, fun culture and relaxed atmosphere.
When you're ready for a study break, you have the best of the city on your doorstep. Our private student accommodation offers a choice of four student apartments in and around the city with a range of room types from student studios to your own bedroom in a shared student flat. Whatever you decide on, you'll always benefit from en-suite facilities, a private study space, and a kitchen area. Plus, with all bills and Wi-Fi included in your rent, there's no need to worry about extra costs, so you can focus on enjoying your time in Exeter!
And you'll be spoilt for choice when it comes to discovering new places for great food or drinks. Pizza is always a crowd pleaser, whether you're settling in for a movie night in your student housing or celebrating a friend's birthday, there's a spot in the city for everyone. That's why we've rounded up our favourite pizza places in Exeter to help you find a new favourite.
Best of all, living in our student accommodation in Exeter puts you in the heart of the city, so the best pizza places are just a short walk away.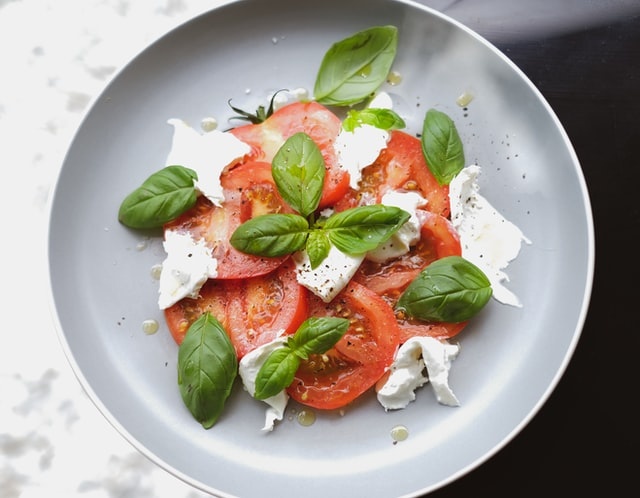 Franco Manca, Queen Street
Just a five minute walk away from your uni accommodation is Franco Manca, a pizza place famed for its sourdough bases. The Exeter branch also has a stunning outdoor terrace for you to enjoy their great range of pizzas and salads, as well as a choice of light bites that are perfect to share with friends. There's also vegan specials available daily, and the choice of a gluten-free pizza base, so there's sure to be something for everyone.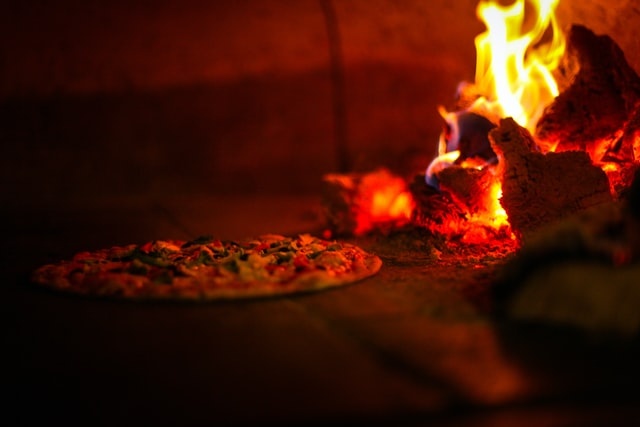 On the Waterfront, The Quay
This stunning bar and pizza restaurant is one of the most popular pizza places in Exeter, with an impressive 4.2 star rating on Google. Perfectly placed on Exeter Quay, On The Waterfront promises top quality and locally sourced pizza and a wide selection of local lagers and beers. They're also happy to cater to big groups so it is an ideal spot for a celebration with friends or family when they come to visit you at university.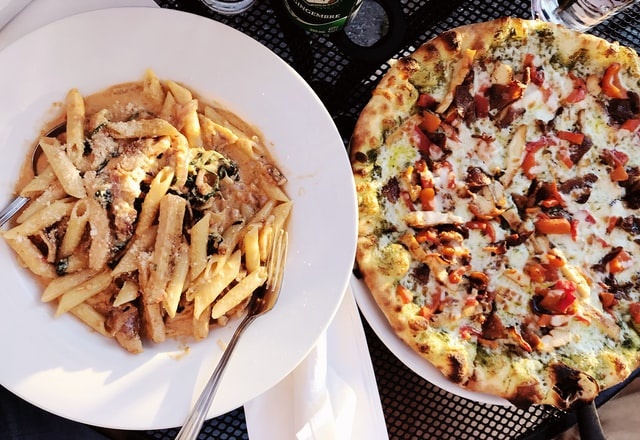 Pizza Express, Cathedral Yard
Pizza Express is a high street staple across the UK, and with good reason! You can always be sure of a good quality food, and plenty of options to make it your own. It's also a great budget-friendly place for eating out with friends, and if you look around online you can usually find a voucher code to save a little more too! They also have a fantastic selection of pasta dishes, salads and starters – the dough balls are not to be missed!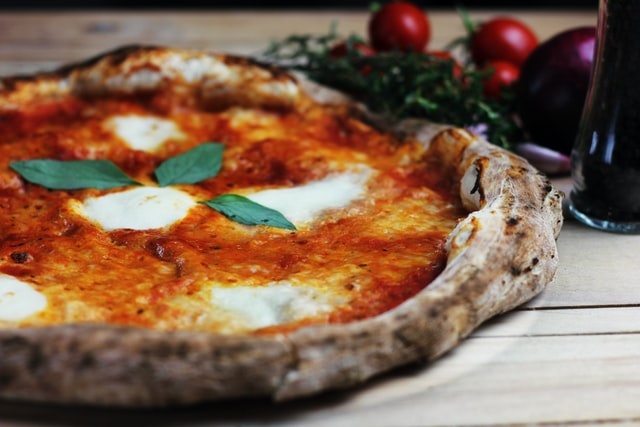 The Flat, Fore Street
Another must-visit spot that's just around the corner from our Exeter University accommodation is The Flat. This indie restaurant is widely regarded as one of the best pizza places in Exeter and boasts an entirely vegan and vegetarian menu of freshly prepared, hand stretched pizza bases with organic ingredients. From classic margaritas to delicious veggies and speciality oils, this is the perfect choice when you want a pizza that's just a little fancier than your average takeaway.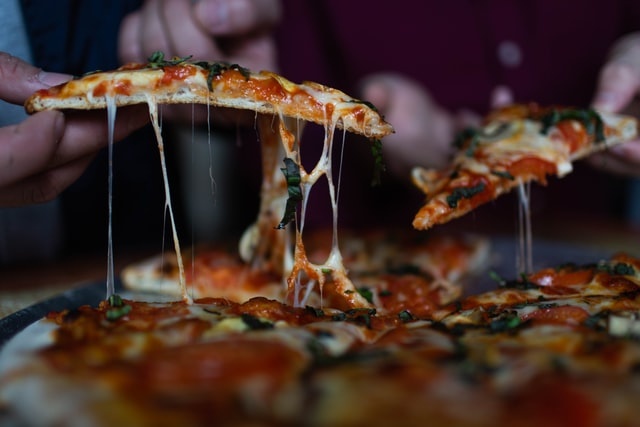 The Old Firehouse, New North Road
The Old Firehouse is a popular spot with students in Exeter, in part thanks to their 15% student discount, but also because they offer a classic pizza menu. The choice is relatively small but perfectly formed with something for everyone. You can choose from signature toppings like margarita or pepperoni, but also an impressive choice of veggies – and a tempting selection of dips! Plus, you and your pals can enjoy your pizza alongside an impressive array of local beers and ales too.
Student Accommodation in Exeter
If you're looking to study in Exeter, then make sure you check out our first class student accommodation in the city. With the bright lights of Exeter on your doorstep and ideally located to get to the university, our range of four student accommodations in Exeter combines convenience with the opportunity to meet new people whilst also having your own personal space – and all bills and Wi-Fi are included in your rent!
We want you to have the best university experience you can, and it doesn't end with offering the ideal home or giving you tips on what to do and where to go. Our on-site teams will always be on hand to help, as well as organise plenty of social activities including cinema nights, themed parties and pop-up events. It's all part of our commitment to making sure you have the best time while you're at university in Exeter.