Introduction
Being a student in Coventry means you're experiencing university life in one of the largest cities in the Midlands. You'll be spoiled for choice with rich historical museums, beautiful art galleries, a host of bustling bars and restaurants, as well as easy access to the city's exciting venues – all from the comfort of your student accommodation in Coventry.
Given it was named City of Culture 2021, it's hardly surprising that it holds a lot of appeal for students to live and study in Coventry. The small but perfectly formed city is home to over 30,00 students across the University of Coventry and the University of Warwick. It's also the ideal size to be easily explored by foot or by bike – and with Collegiate, you'll have so much on your doorstep.
Of course, the Midlands is a fair way from the sea, but that doesn't mean you have to go without a classic fish and chip dinner when you fancy one. That's why we've rounded up some of the best fish and chip spots in Coventry for you to try and find your new fish supper Friday favourite.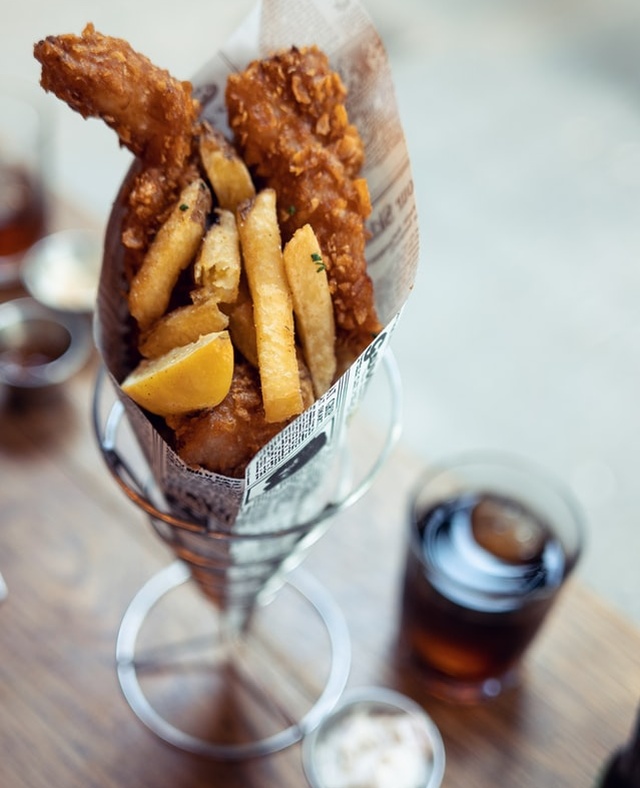 Marina Fish Bar, St. James Lane
For all your take away fish and chips needs, you need look no further than Marina Fish Bar in Coventry. With a super simple online ordering system, you can take your pick of delicious fish and chips, as well as pies, burgers, pizzas and kebabs – particularly ideal after a night out. Order directly from them or through Just Eat, and best of all, while it's just a quick ten-minute drive away from your student flat in Coventry, luckily, they deliver!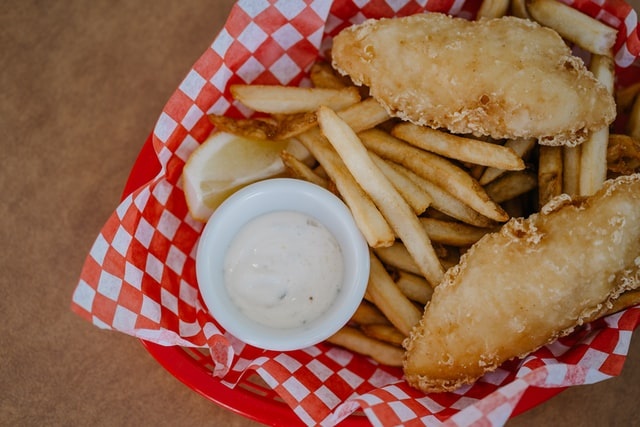 The Golden Cross, Hay Lane
Coventry's oldest pub was recently refurbished and is one of the most warming and welcoming pubs you're sure to find in the city. With impressive ratings and reviews, many customers rave about the fish and chips. It may be a classic fare with tartare sauce and peas, but the residents of Coventry love how it's also available as a gluten-free option. And if the reviews are anything to go by, it's just as delicious as the regular fish and chips dish. What's not to love!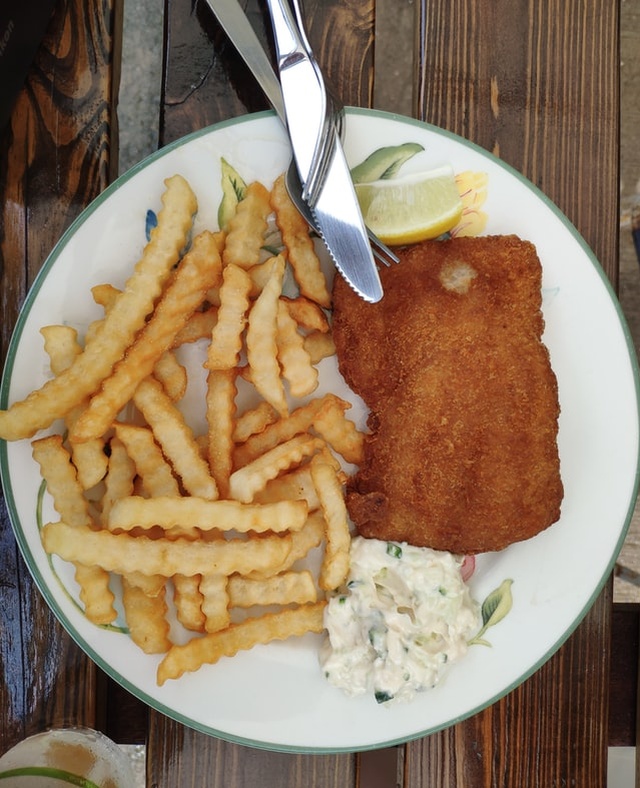 Poseidon Fish Bar, Daventry Road
Take roughly a 25-minute walk from your student flat in Coventry, and you'll soon be enjoying literally the best fish and chips in Coventry. Poseidon Fish Bar was given the gold seal for fish and chips by Good Food Awards in 2021. As it's the highest accolade they can offer, we think it's definitely worth the walk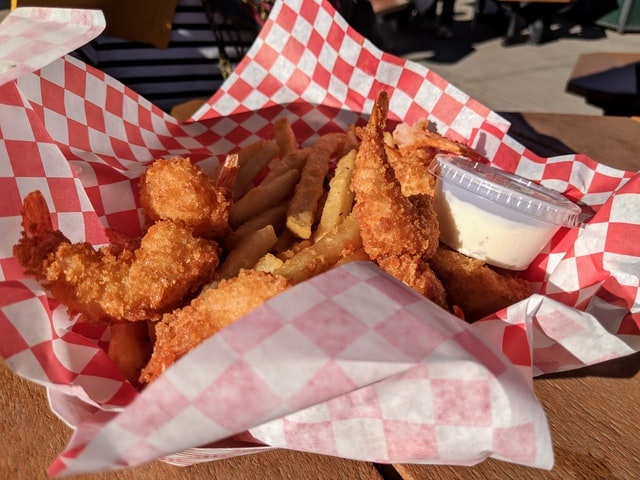 Coopers Fish Bar, Gulson Road
With four and five star ratings across all the major review sites including Tripadvisor and Google, Coopers Fish Bar is a great spot for fish and chips in Coventry. Not only does it offer the classic fish, chips, pies and burgers, they actually have an extensive vegan menu which is the subject of many of the positive reviews. Take your pick from items including a vegan burger, fish, kebab, sausage, gravy and much more.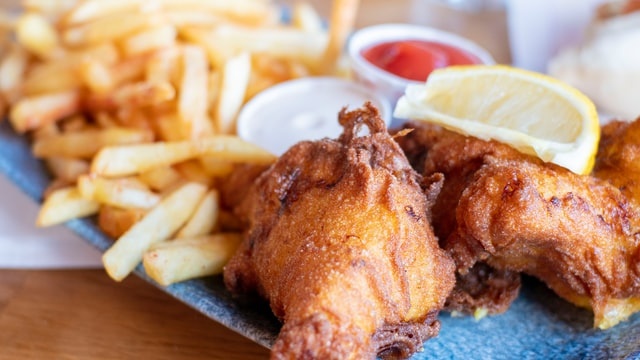 Sandy Fish Bar, Sandy Lane
Sandy's Fish Bar is quite the unique spot for fish and chips in Coventry. It's actually split into two, with one side being the chippy, and the other is 'Veggie Corner', offering exclusively vegan and vegetarian food. Both sides have pretty impressive menus that include vegan fish, vegan southern fried chicken and vegan battered sausages, gluten free pies, pizzas as well as wraps and kebabs – and fish and chips, of course!
Student Accommodation in Coventry
The huge array of exciting restaurants is just one of many reasons to love living in Coventry. If you're going to be studying at the University of Coventry or the University of Warwick then be sure to check out our range of student accommodation in Coventry. We have four student flats to choose from, all with fantastic facilities and in prime locations in the city that will suit any budget. Whether you're looking for an en-suite room in a shared apartment or prefer a private studio, Collegiate has the space for you. With all bills and Wi-Fi included in your weekly rent, you can focus on making the most of your time at university.