Introduction to boozy brunches in Cheltenham
Let's face it; there aren't many things in life better than a bottomless brunch, and luckily for you, we pride ourselves on being experts in the field and have collated a list of the most highly reviewed boozy brunches in the South West, perfect to enjoy from your student accommodation in Cheltenham!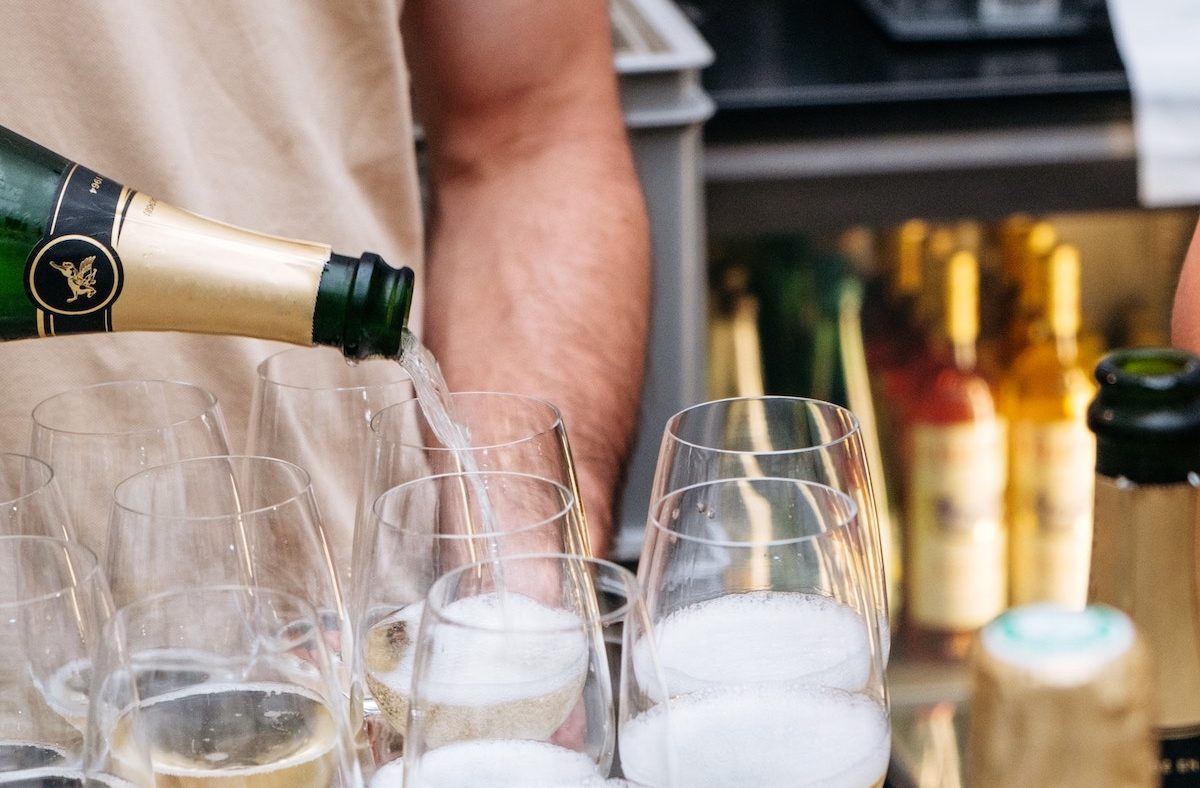 The Fire Station 
According to Cheltenham locals, The Fire Station was the first spot in the city to offer a bottomless brunch and for that we must respect and honour it. This Edwardian fire station was transformed into a trendy eatery in early 2016 and is renowned in the city for its delicious and moderately priced boozy brunch. You'll be spoilt for bottomless choice by this reliable restaurant which offers Prosecco, Bellinis, Mimosas or Bloody Marys. The food is also brilliantly varied with options ranging from Shakshuka baked eggs, banana bread French toast and bacon and sausage muffin. On either Saturday or Sunday, you can indulge in a two-course brunch for just £30. And did we mention there's also dessert?! Win/win.
Price: From £30 per person
When: Saturdays from 10am to 3pm and Sundays 10am-1pm
Google Star Rating: 4.2 stars
Address: St. James Square, Cheltenham, GL50 3PU
Book a table: Link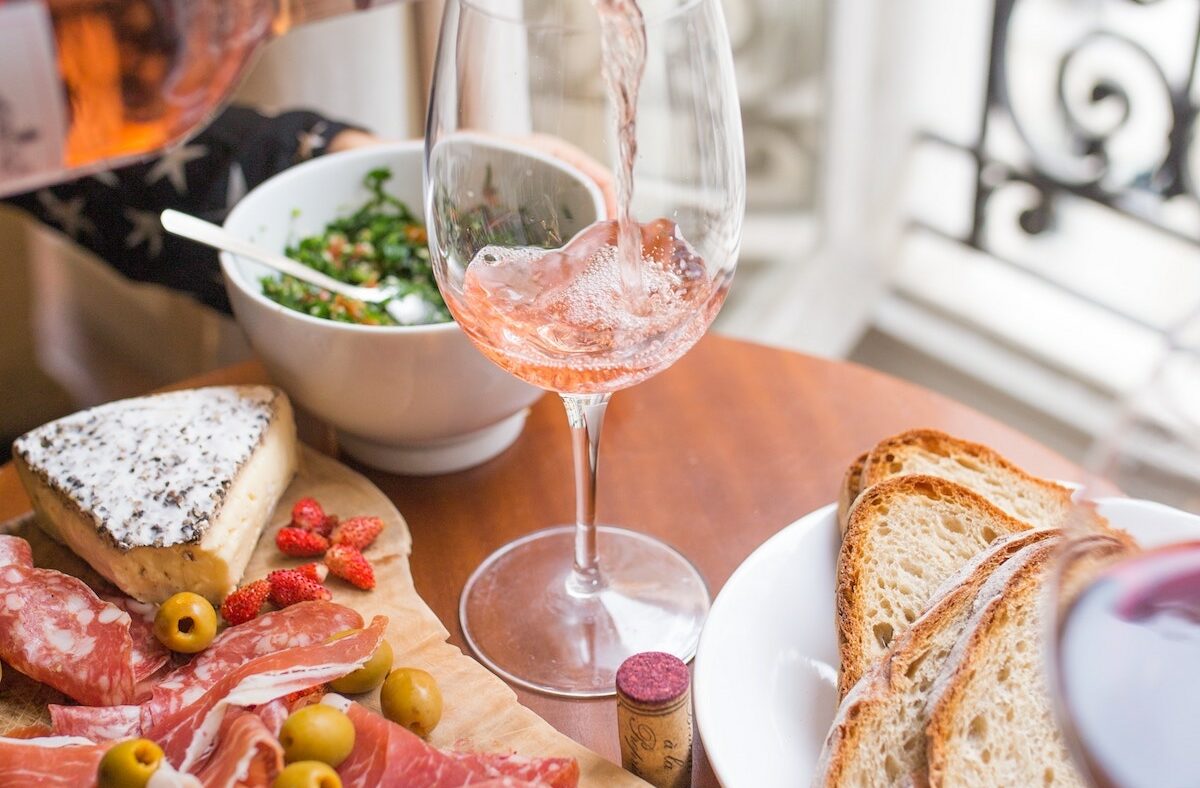 Brewhouse & Kitchen 
Just an 8 minute walk from your Gloucester University Accommodation, you'll find some of the best brunch Cheltenham has to offer. Head over to Brewhouse and Kitchen to enjoy 90 minutes of unlimited Prosecco or Beer for the very modest sum of £20 per person. Brewhouse offers up numerous brunch classics like a traditional Full English or buttermilk pancakes or why not indulge your more sophisticated side and try their elegant Eggs Florentine. Their breakfast crolls (rich & fluffy croissants in the shape of a roll) are also worthy of a mention with mighty brunch fillings such as pork & ale sausage and streaky bacon
Price: Between £25 – £35 per person
When: Saturday 10am to 2pm
Google Star Rating: 4.4 stars
Address: The Brewery Quarter, Henrietta St. Cheltenham, GL50 4FA
Book a table: Link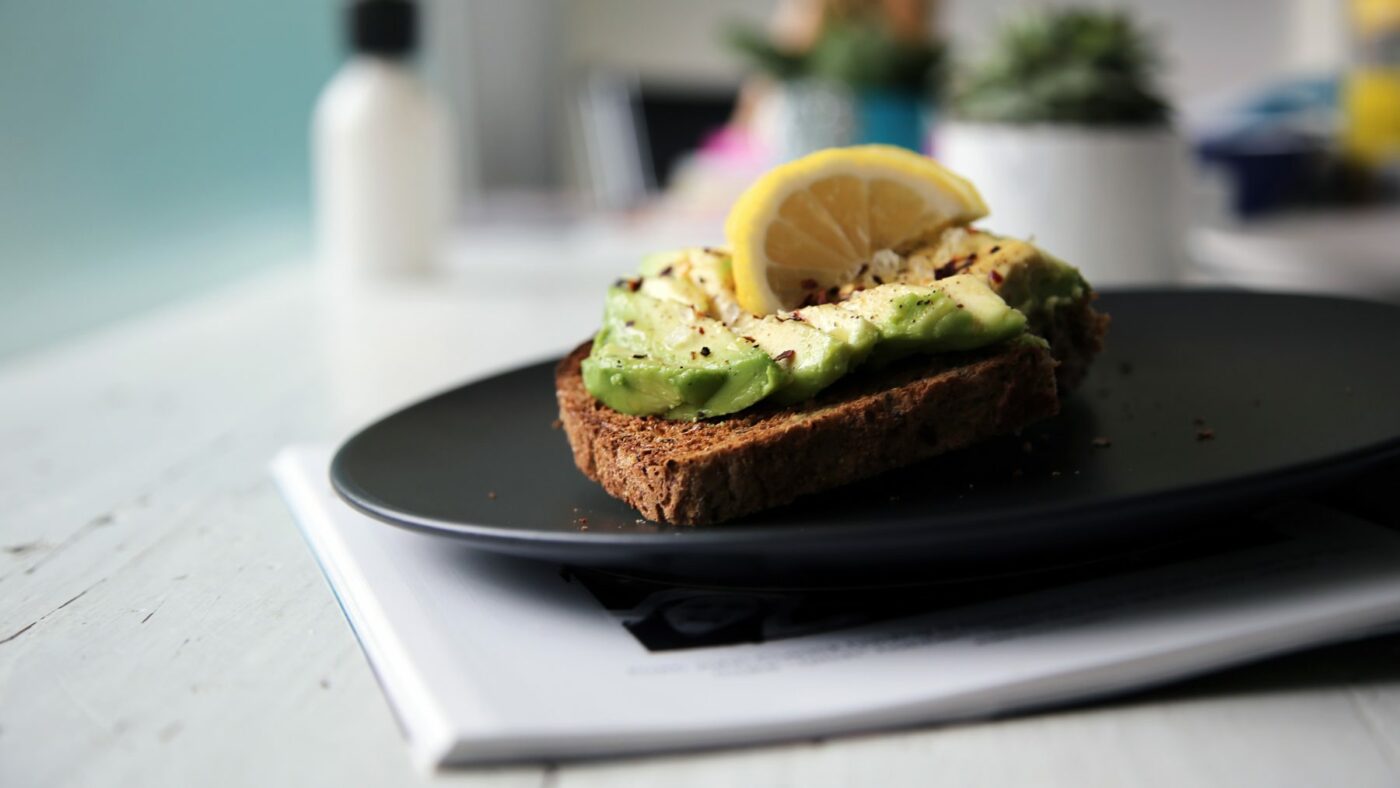 The Clarence Social
The Clarence Social in Cheltenham prides itself on serving creative food with the best of British produce at its core and its brunch is no different. It's known for being a laidback venue, ideal for enjoying lazy weekend brunches where you can choose from either two of three courses including a full (and veggie) English breakfast, baked goats cheese & pear salad and even a 6oz sirloin steak if you're feeling up to it! All these classic dishes are accompanied by unlimited bubbles, bellinis, mimosas or beers. The Clarence Social also delivers amazing coffee, the latte being one of our faves, with the coffee beans supplied by a local micro-roastery.
Price: 2 courses £35pp / 3 courses £40pp
When: Saturdays: 10am-4pm
Google Star Rating: 4.3 stars
Address: 1 Clarence Parade, Cheltenham GL50 3NY
Book a table: Link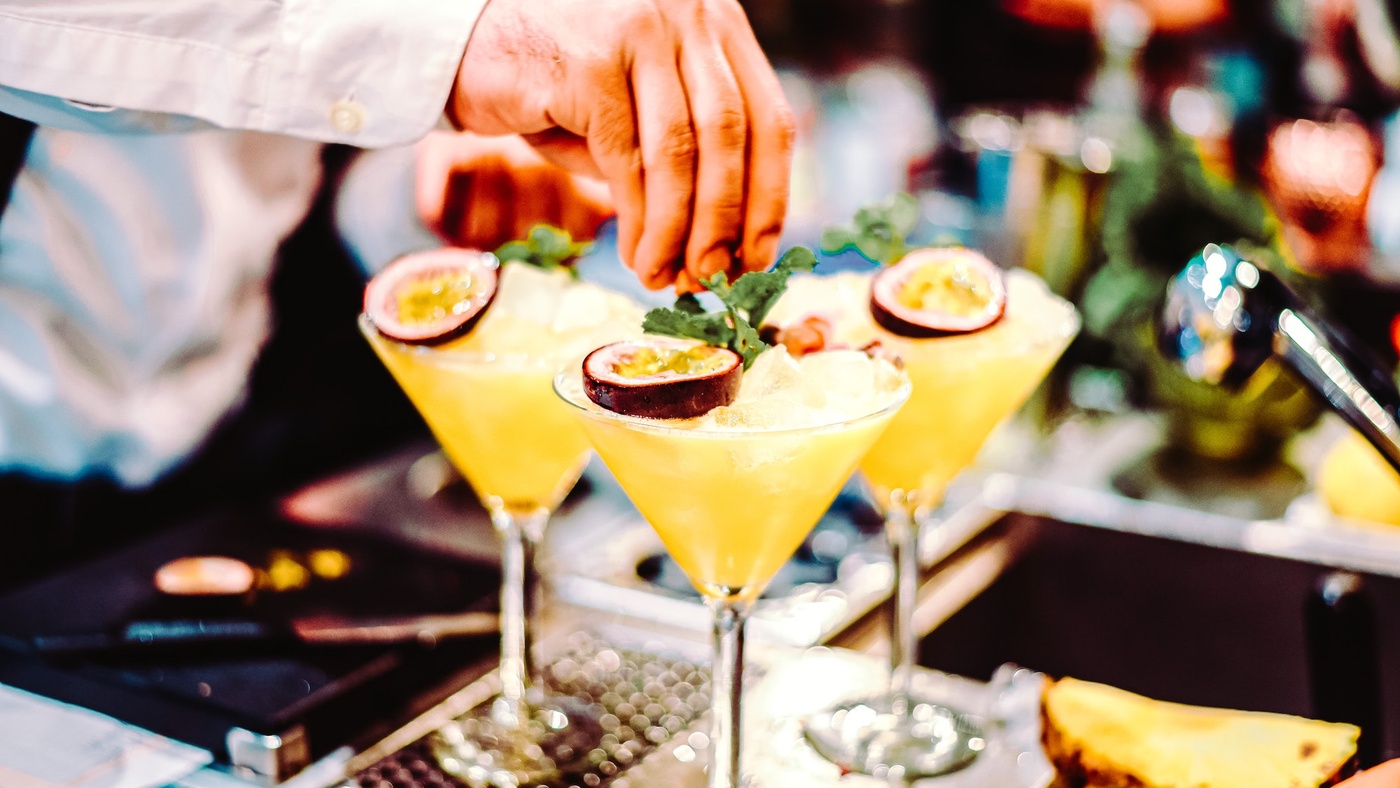 Turtle Bay
Speaking of laid back venues and with a tagline of "This is all about slowing down and chilling out, island style", nowhere else seems more fitting to mention next than Turtle Bay. The renowned Caribbean-themed joint has restaurants up and down the country but the Cheltenham branch happens to be one of our favourites for brunch, especially of the boozy variety. Choose any brunch dish, burger or roti, plus 2 hours of unlimited cocktails, mocktails and Red Stripe for just £27pp* and what's more, the entirety of their amazing cocktail list is included. What's not to love?
When: 10am – 5pm every day
Google Star Rating: 4.3 stars
Address: 20-24 Pittville St, Cheltenham GL52 2LJ 29
Book a table: Link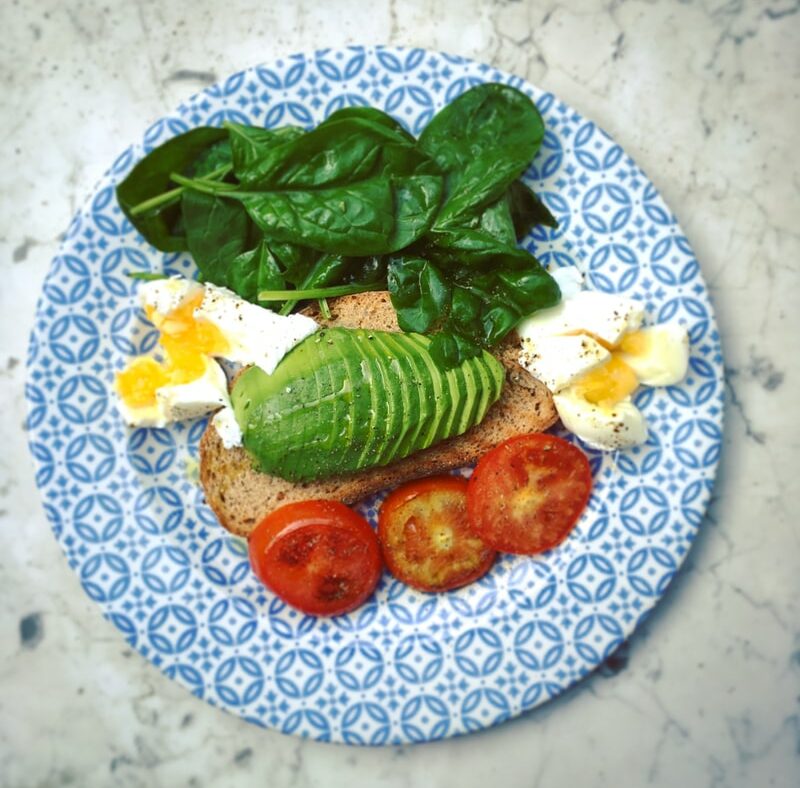 Bottle of Sauce 
Think young & fun – just like you: this best describes boozy brunch at Bottle of Sauce (that's cockney rhyming slang for horse, if you hadn't already noticed) on Ambrose St. This is technically a pub by definition but one that has made quite a name for itself in recent years thanks to its epic food offering including delicious burgers, sticky wings and rustic pizzas – triple tick! It's also become pretty synonymous with boozy brunch in Cheltenham with a menu including buttermilk chicken and waffles and chilli avo' smash plus Bloody Marys for days – the go-to drink if one is feeling a little tender after the night before. The site is massive and has been a key player in the Cheltenham hospitality scene since 2017. Along with its brilliant brunch offering, The Bottle of Sauce plays host to events that bring the local neighbourhood together. Sounds like a pretty good place to hang-out to us.
When: From 9am Saturday & Sunday
Google Star Rating: 4.4 stars
Address: Ambrose St, Cheltenham GL50 3LH
Book a table: Link
So there we have it; a whistle-stop tour of bottomless brunches to boast about in Cheltenham.
Whilst it's important to maintain a focus on your studies and the more academic side of uni, it's also key to take time for yourself to relax and socialise with friends – old or new! A boozy brunch is the perfect social occasion and we hope you've found this guide a useful starting point to plan your brunch assault on the city for months and years to come.
We're on a mission to report back to our resident's the best bottomless brunch spots across the UK. With student accommodation across the UK's most vibrant cities, including London, Bristol and Liverpool – check out our recent summary of the best bottomless brunch spots in Exeter, or for a matter of fact, any of our other related student cities!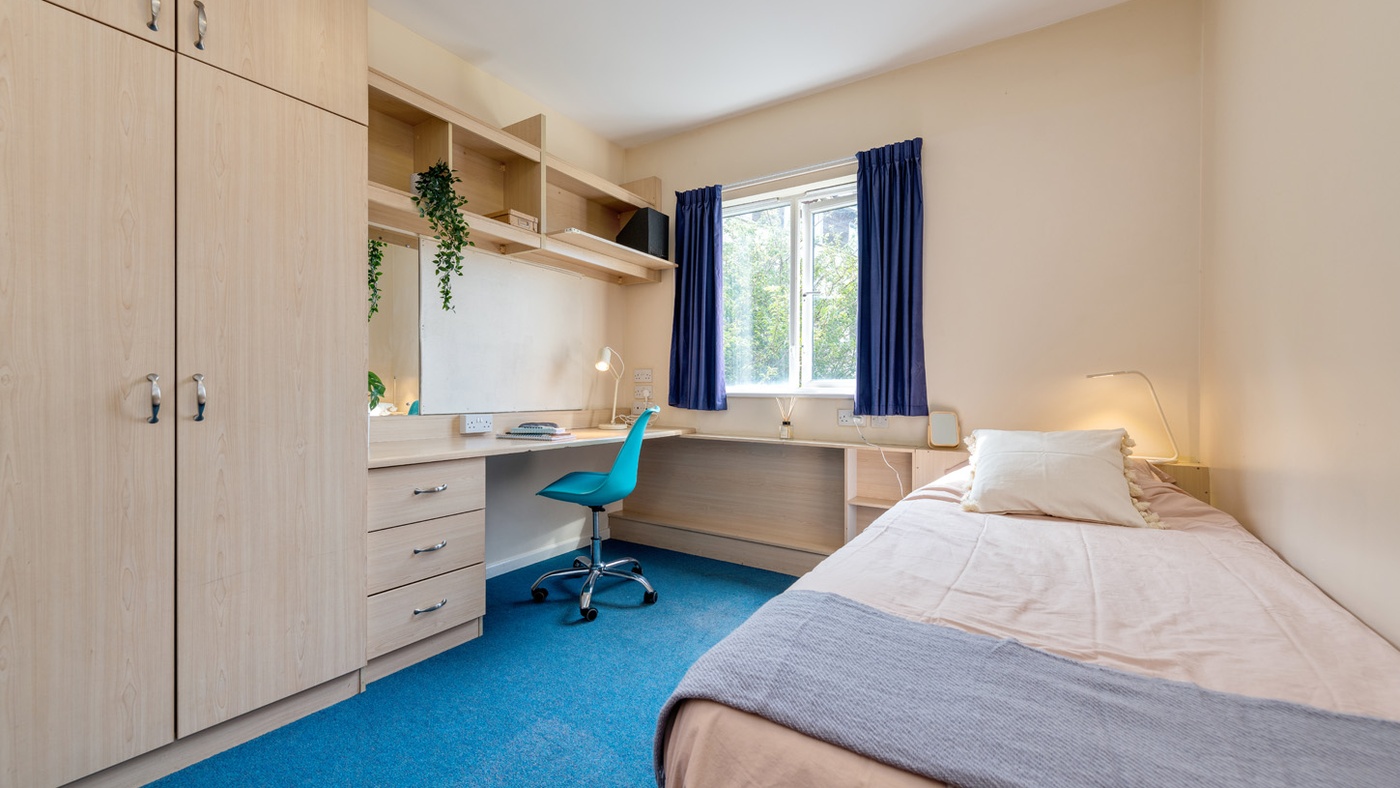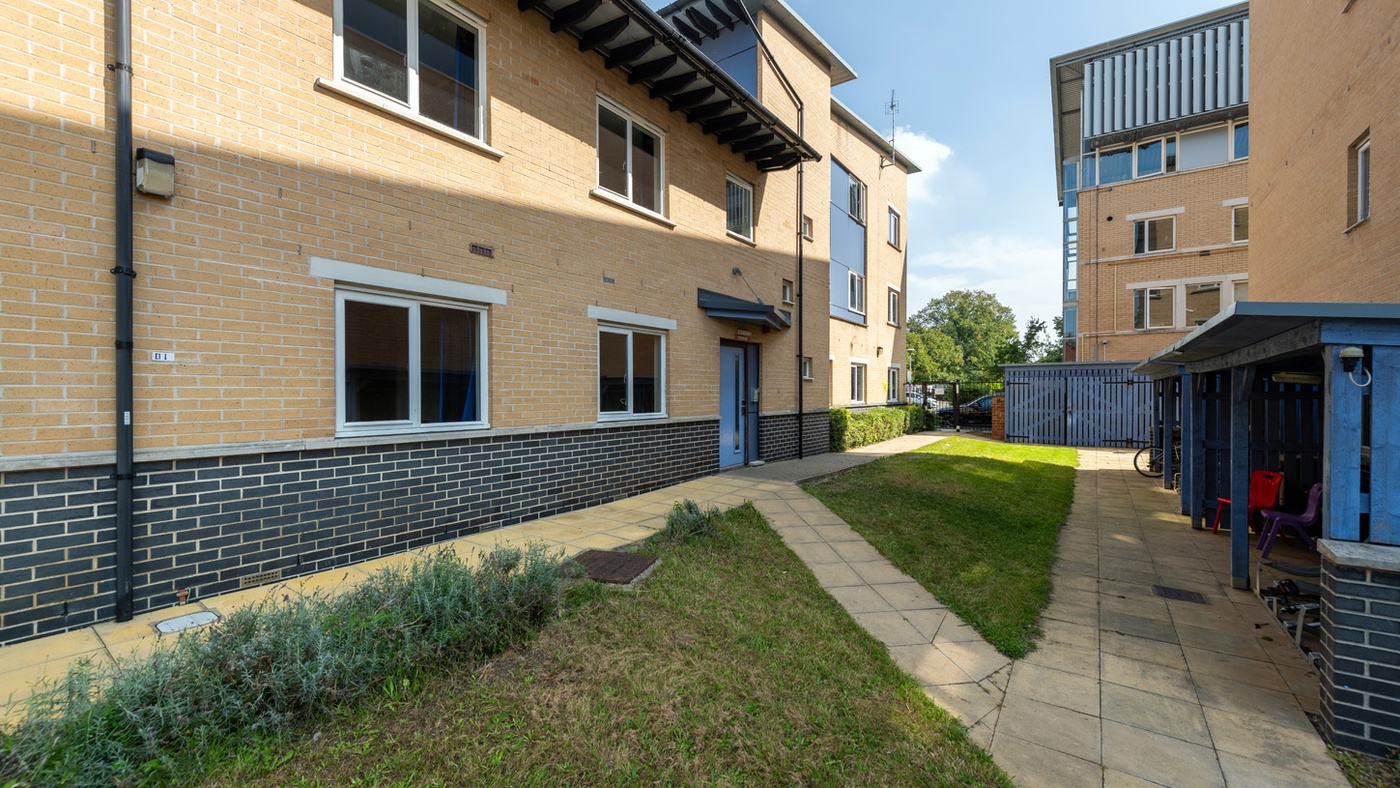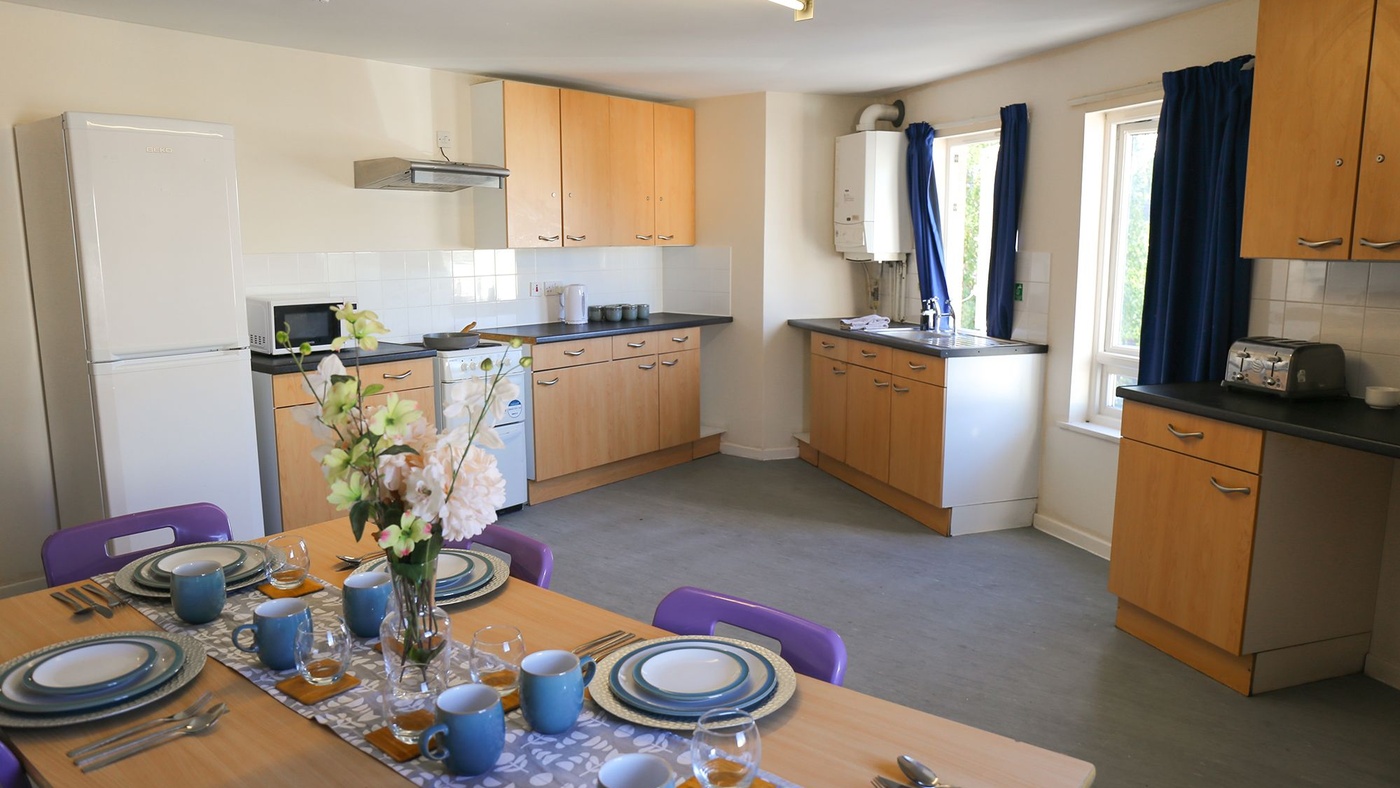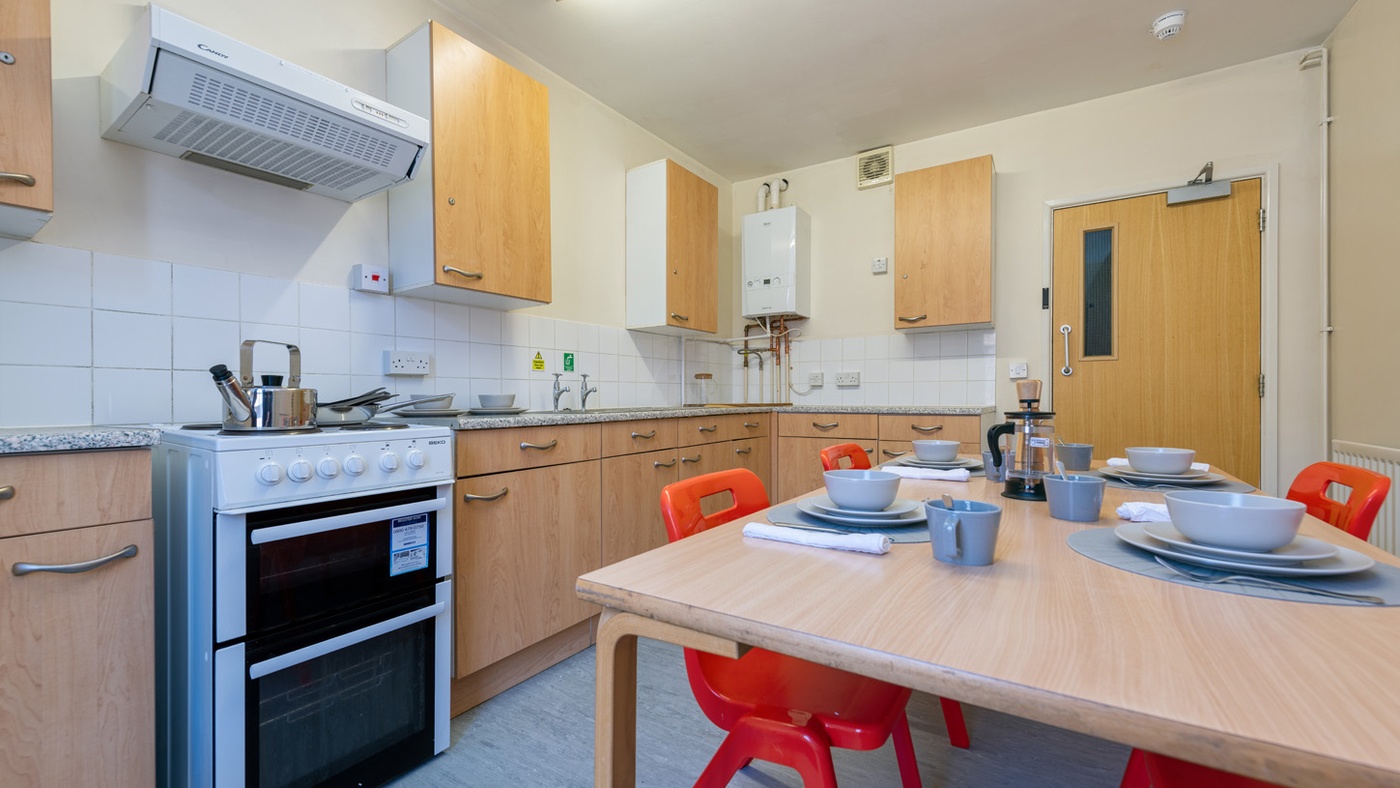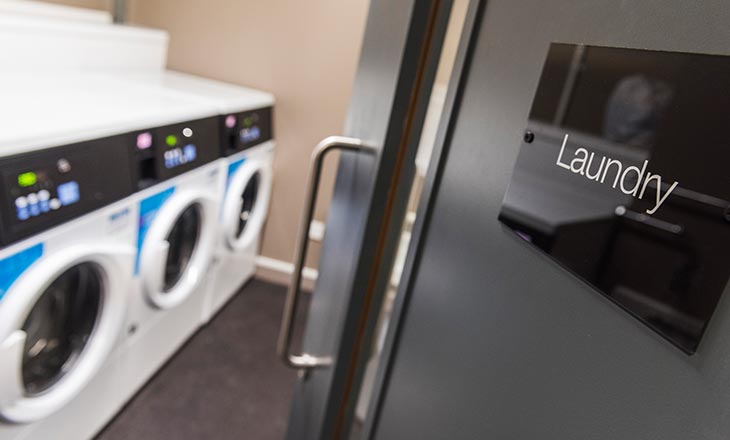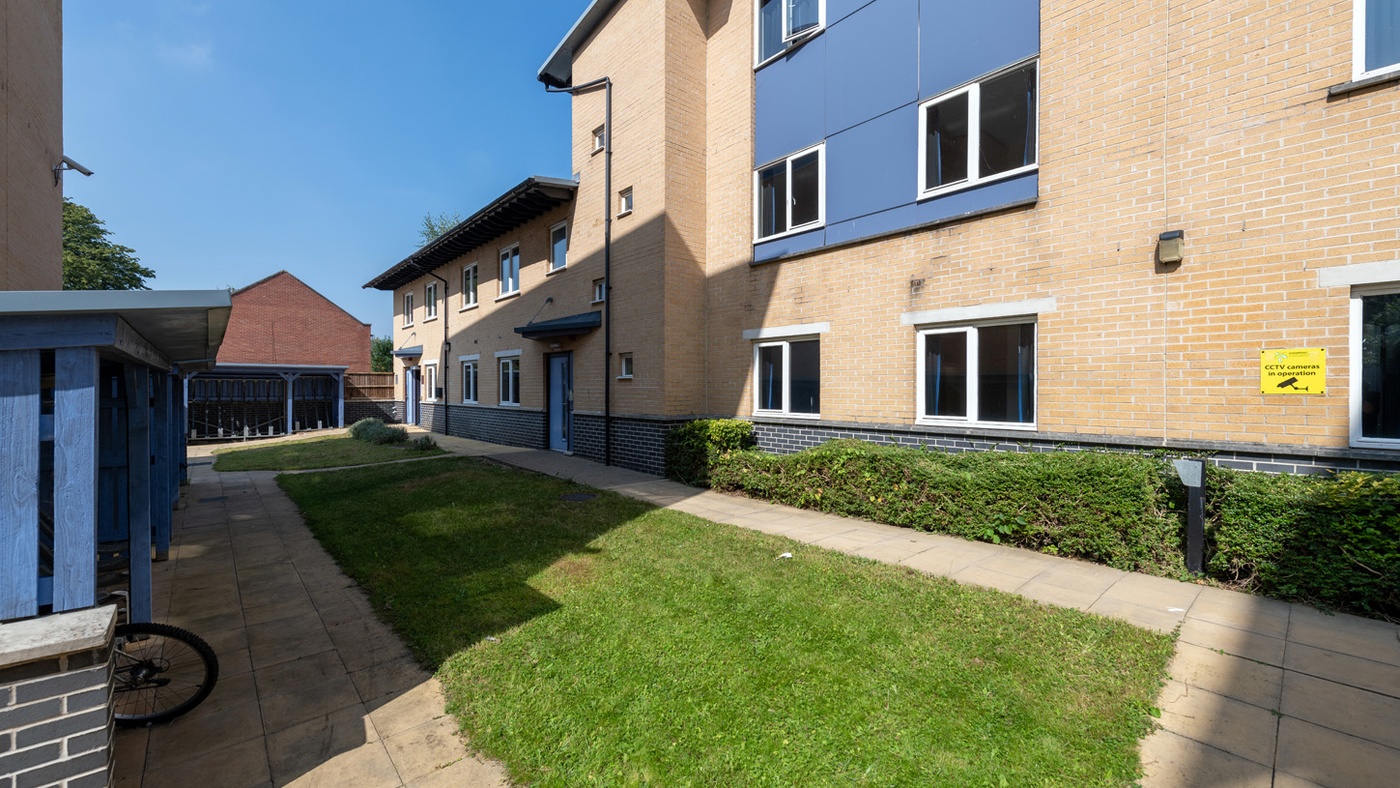 Shaftesbury Hall
Shaftesbury Hall, part of Collegiate's UNIVERSE.CITY collection, is perfectly located in the heart of Cheltenham. Not only can you walk to the University of Gloucestershire, but you can easily reach the Cheltenham Spa train station and Cheltenham Racecourse.
Cheltenham has 45 music, arts, science and literature festivals throughout the year, making this a vibrant town all year round. Or if you fancy escaping for the day to unwind in the countryside, the Cotswolds landscapes are nearby.
Cheltenham student accommodation
If you are looking to move to Cheltenham this coming year then make sure to check out Shaftesbury Hall, part of Collegiate's UNIVERSE.CITY collection.
We want you to have the best university experience you can, whether this is through providing you a perfect home or giving you tips on what to do and where to go, we can do it all. Here at Shaftesbury Hall, we pride ourselves to give you a welcome into a cosy and stylish home fitted with all the amenities you could ever want or need. Check out everything we can offer and book your new home today.
Not only do we ensure that you have the best home to start or continue your university life but we also want to make sure you know what a wonderful city you are in, this is why our site teams are here to help you with local tips and tricks and our blog pages are full of places to discover while you're at university in Cheltenham.
Life starts here.