Introduction
Cambridge is steeped in rich culture and history. It's home to the prestigious university and boasts more Nobel Prize winners than any other city. However, there's so much more to Cambridge than the impressive academia. If you're considering studying here, we've rounded up some great facts about Cambridge to help you get to know a quirkier side of this beautiful city.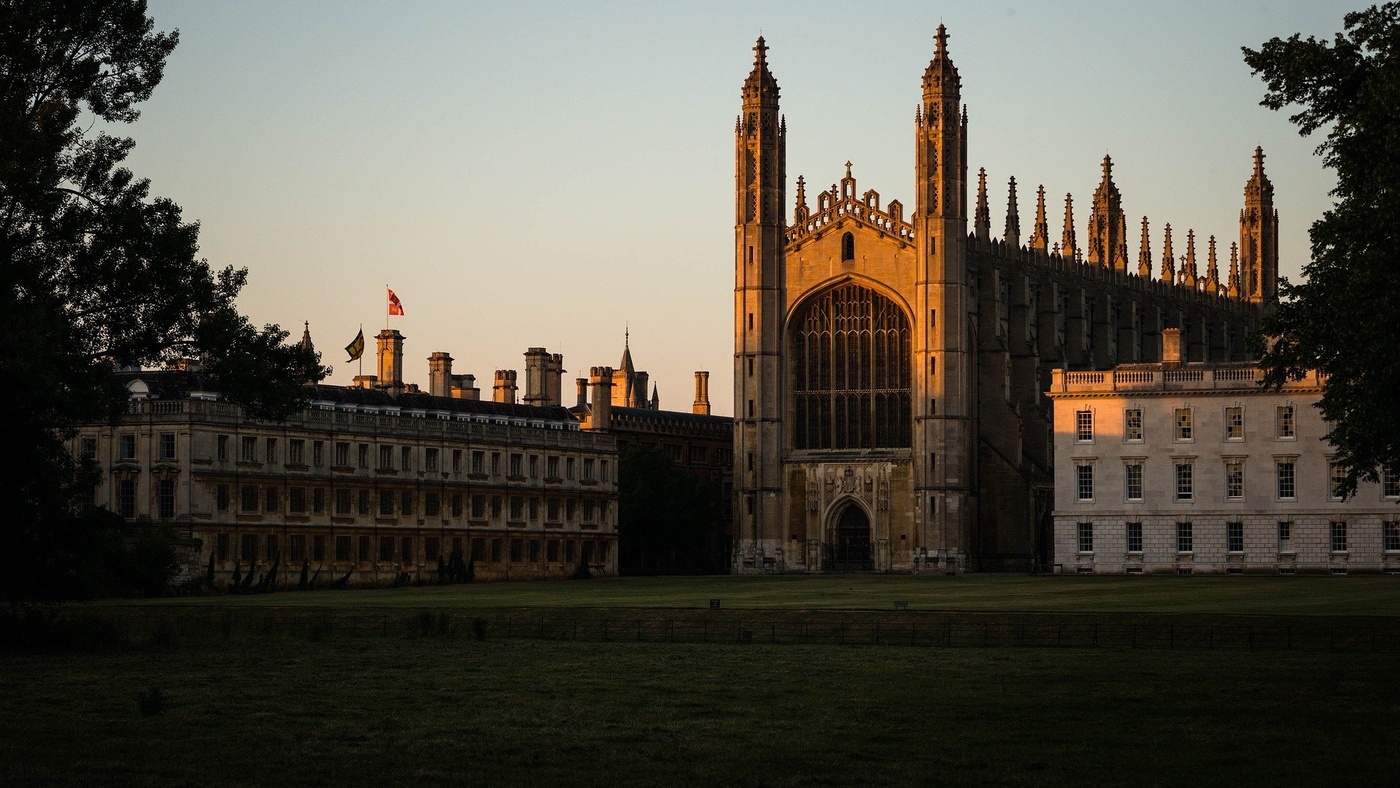 A movie maker 
One of the most renowned scientific minds, Stephen Hawking was a Cambridge local as he completed his PhD at the university. So it's unsurprising it would be the location for the film of his life, The Theory of Everything starring Eddie Redmayne. The movie delves into student life at Cambridge and is set to a backdrop of beautiful colleges and cobbled streets.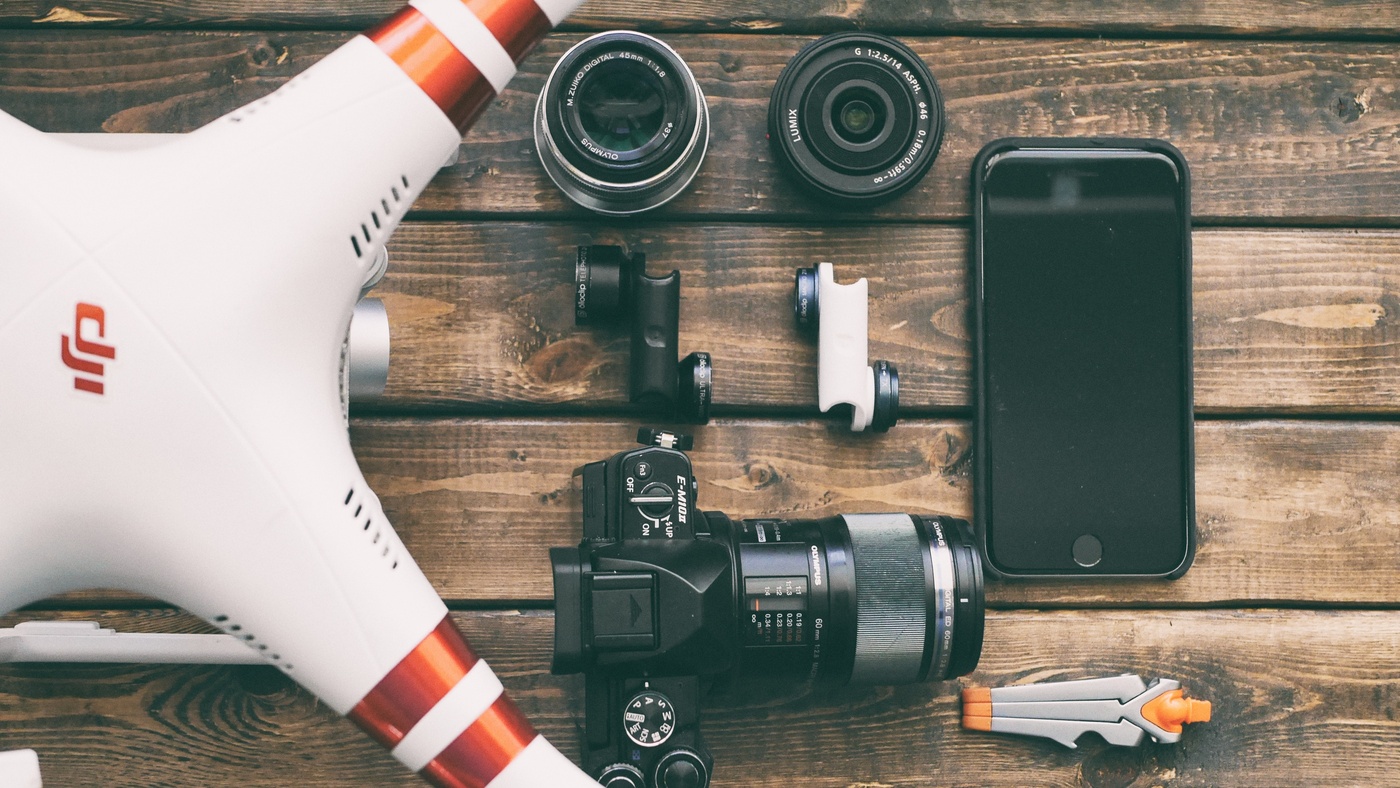 The British Silicon Valley
Over recent years, Cambridge has been dubbed the 'Silicon Fen' for its growing base of start-up companies. It's estimated that 18% of the UK's computer gaming industry is based in Cambridge, as well as a host of highly-valued science and tech companies. Alongside growing new companies, music streaming service Spotify has a customer support base office, Amazon is using Cambridge as a testing ground for its experimental new drone delivery service, and Apple opened an office in Cambridge at the end of 2014.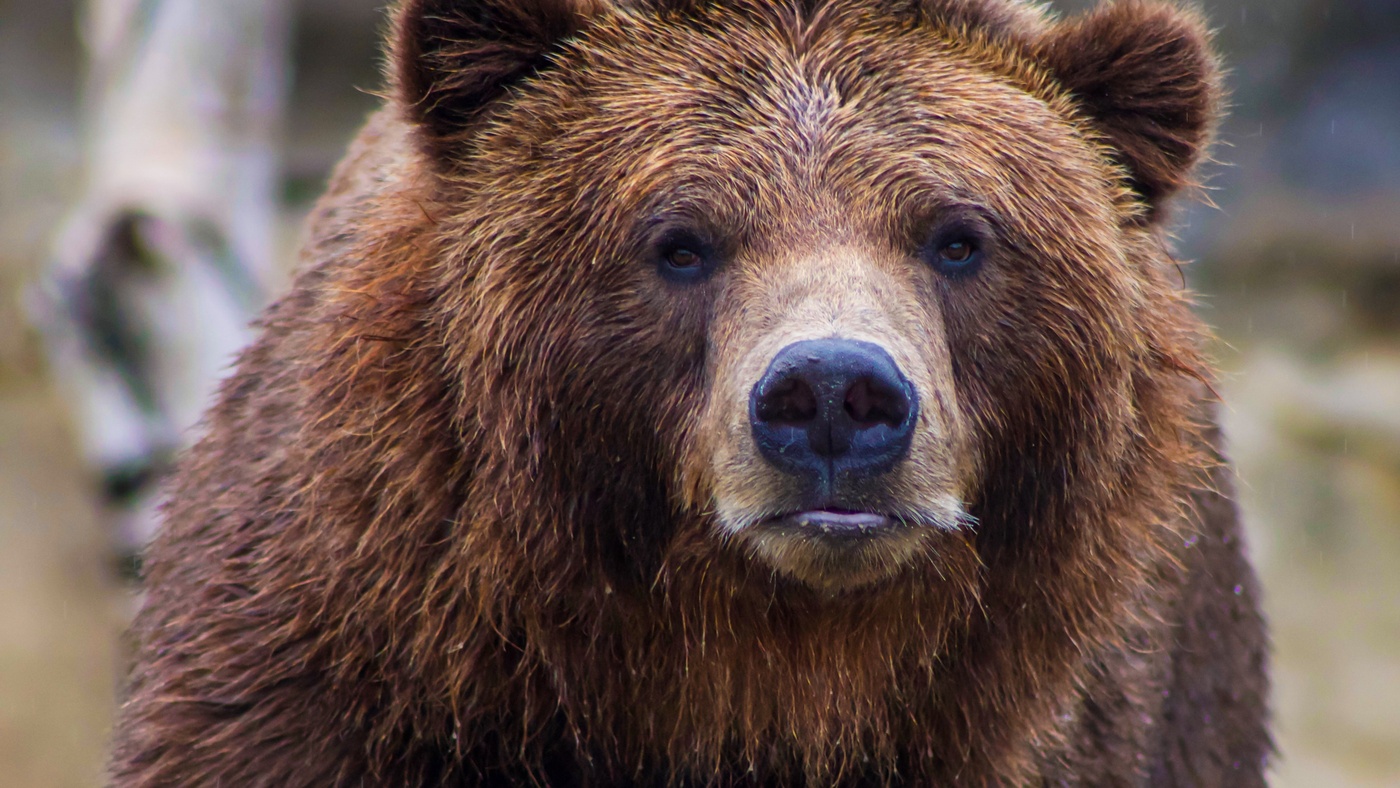 Speaking of eccentric residents… 
The story goes that the famously unconventional poet Lord Byron took umbrage with the Trinity College rule that banned students keeping dogs at the university, so he kept a bear instead. He wrote in a letter to a friend in 1807; "I have got a new friend, the finest in the world, a tame bear. When I brought him here, they asked me what to do with him, and my reply was, 'he should sit for a fellowship'."
Through time and space 
It might not surprise that as a city with such a rich history, Cambridge is also home to an impressive array of museums. With eight museums in the University of Cambridge alone, and more throughout the city, you can discover everything from science and archeology to zoology and polar exploration.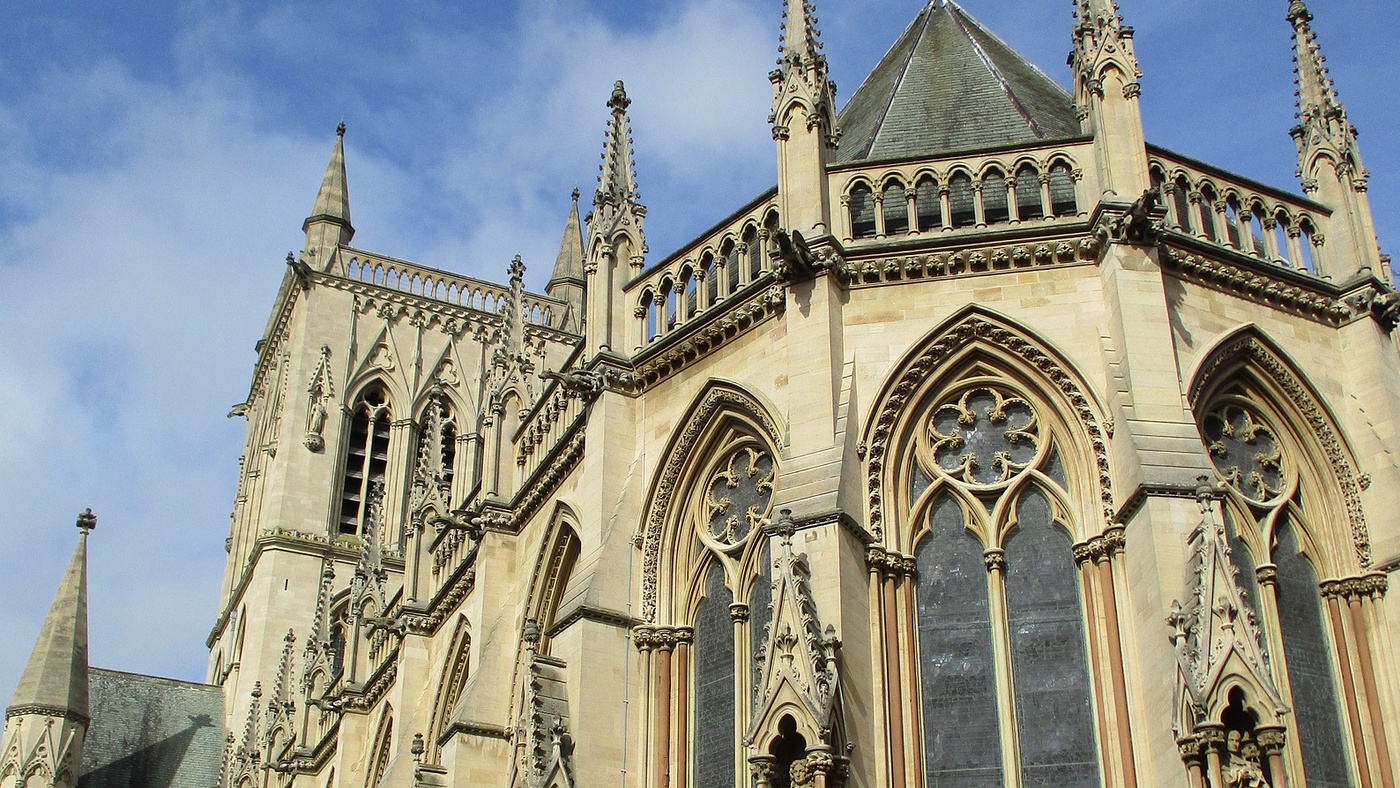 A complicated clock
When you get to explore Cambridge, be sure to stop by Corpus Clock. The large sculptural timepiece speeds up, slows down, and even stops to represent the relativity of time. It gives the accurate time to a hundredth of a second every fifth minute – so not one to be relied on to get back in time for your lectures! A popular tourist sight, it's found at the end of King's Parade, just a short walk away from Market Square.
Home of the beautiful game
One of the most well-known green spaces in Cambridge city centre, Parker's Piece was home to the first official game of football in 1848. That game is thought to have formed the basis of the Football Association's rules that would be drawn up around 20 years later. Just about a 20-minute walk from our Castle Street accommodation, it's a beautiful green space that's popular for picnics, games of cricket and, of course, football.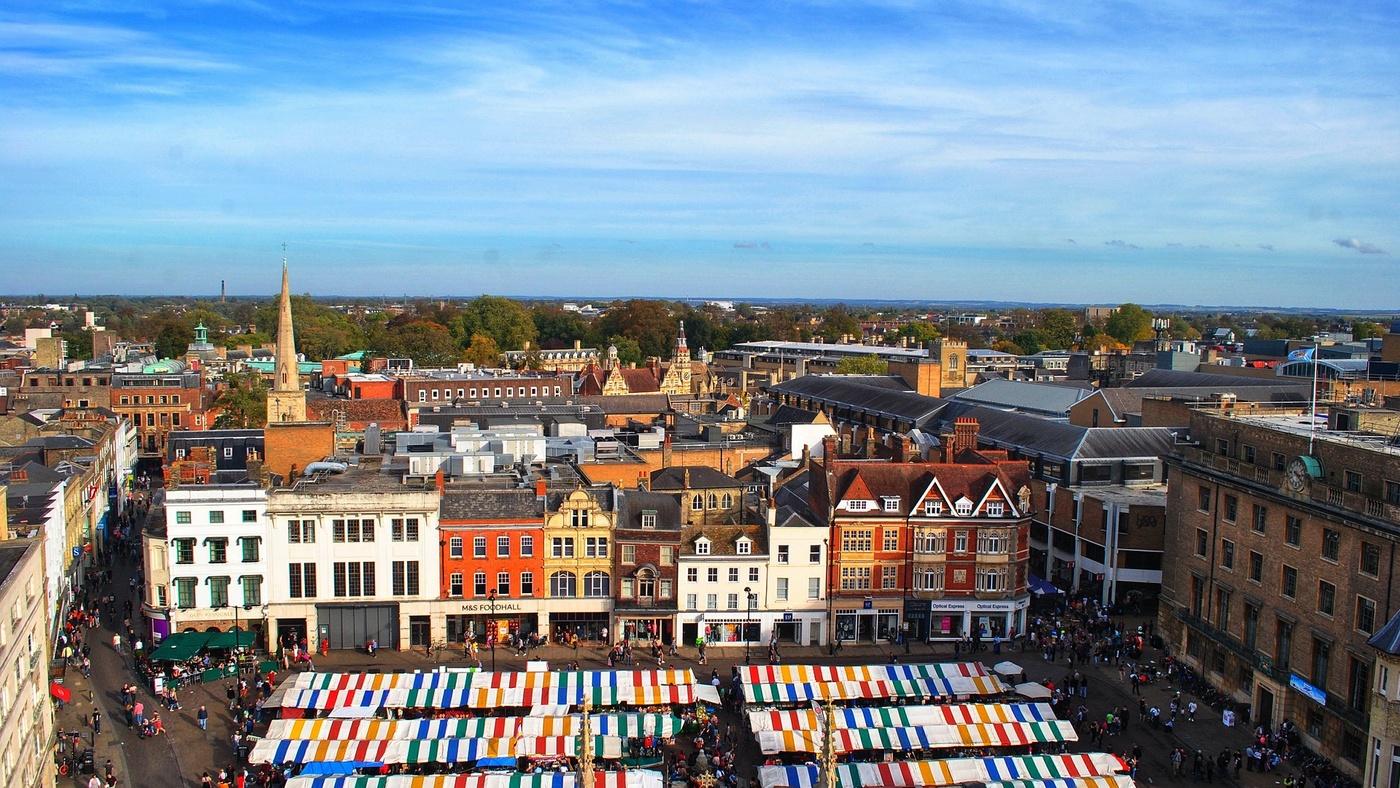 A unique memorial 
In Market Square, you'll find a very unique statue made up of odd shapes, and topped with a white cat. This is actually a memorial to one of Cambridge's more eccentric residents. Walter 'Snowy' Farr collected thousands of pounds on the streets of Cambridge over the years for The Guide Dogs for the Blind Association. He would even go on to receive an MBE for his fundraising efforts before he passed away in 2007.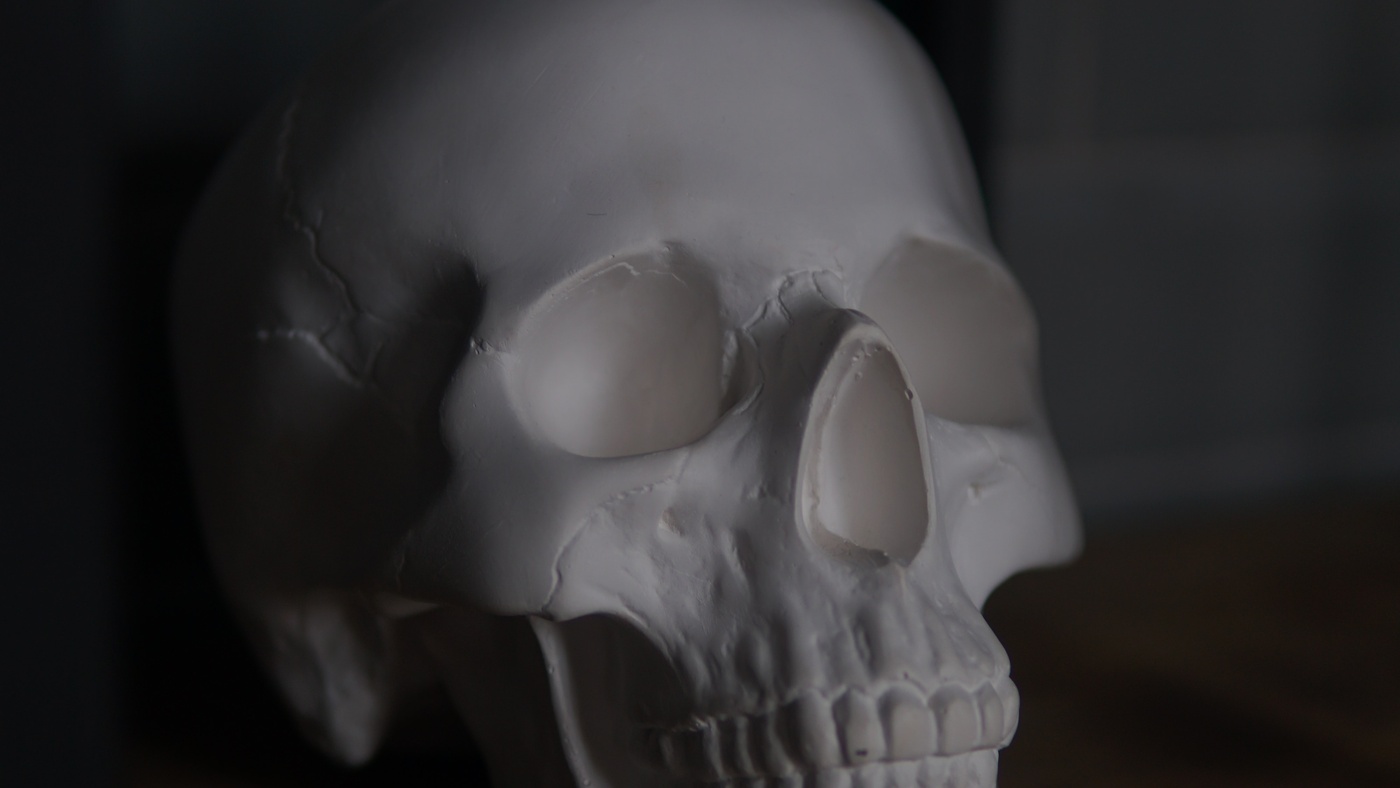 Getting a head 
Definitely one of the more unexpected, and grisly, facts about Cambridge is the secret burial location of Oliver Cromwell's head. He was originally buried at Westminster Abbey when he died in 1658, however, his body was exhumed three years later when Charles II was restored to the throne. Cromwell's head was on display for 25 years on a spike before being passed through a number of collectors, and ultimately being buried in a secret location in Cambridge in 1960.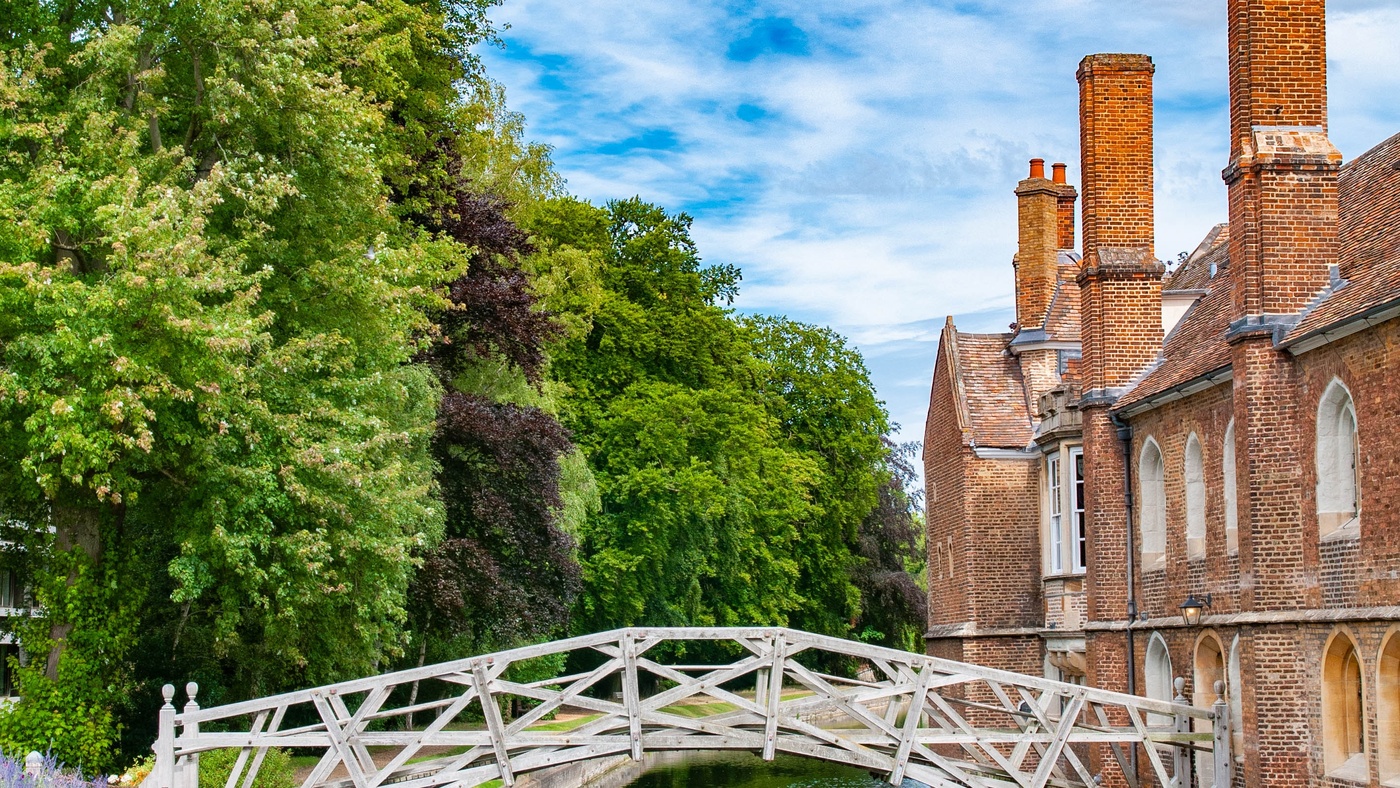 Build by numbers
The wooden bridge connecting two parts of Queen's College was the first built using mathematical principles. Aptly named the Mathematical Bridge, the smart design places the timbers in a series of tangents with radial members to tie the tangents together and create a self-supporting structure. A fact about Cambridge that might also be useful at your next quiz night; it's a popular myth that it was built by Sir Issac Newton, but it was actually built by James Essex 1749.
Old school  

The University of Cambridge is over 800 years old, so it's unsurprising that some unconventional rules slip through the net. For example, students are expected to 'keep the term' which requires them to stay within a three-mile radius of Great St. Mary's Church for 59 nights of each term. Fellows must walk on the grass, while students stick to the paths, and while students still wear gowns for formal hall, but the requirement to wear them at all times wasn't abolished until 1965. There are of course many myths about studying at Cambridge which you can hear debunked by an actual Cambridge student.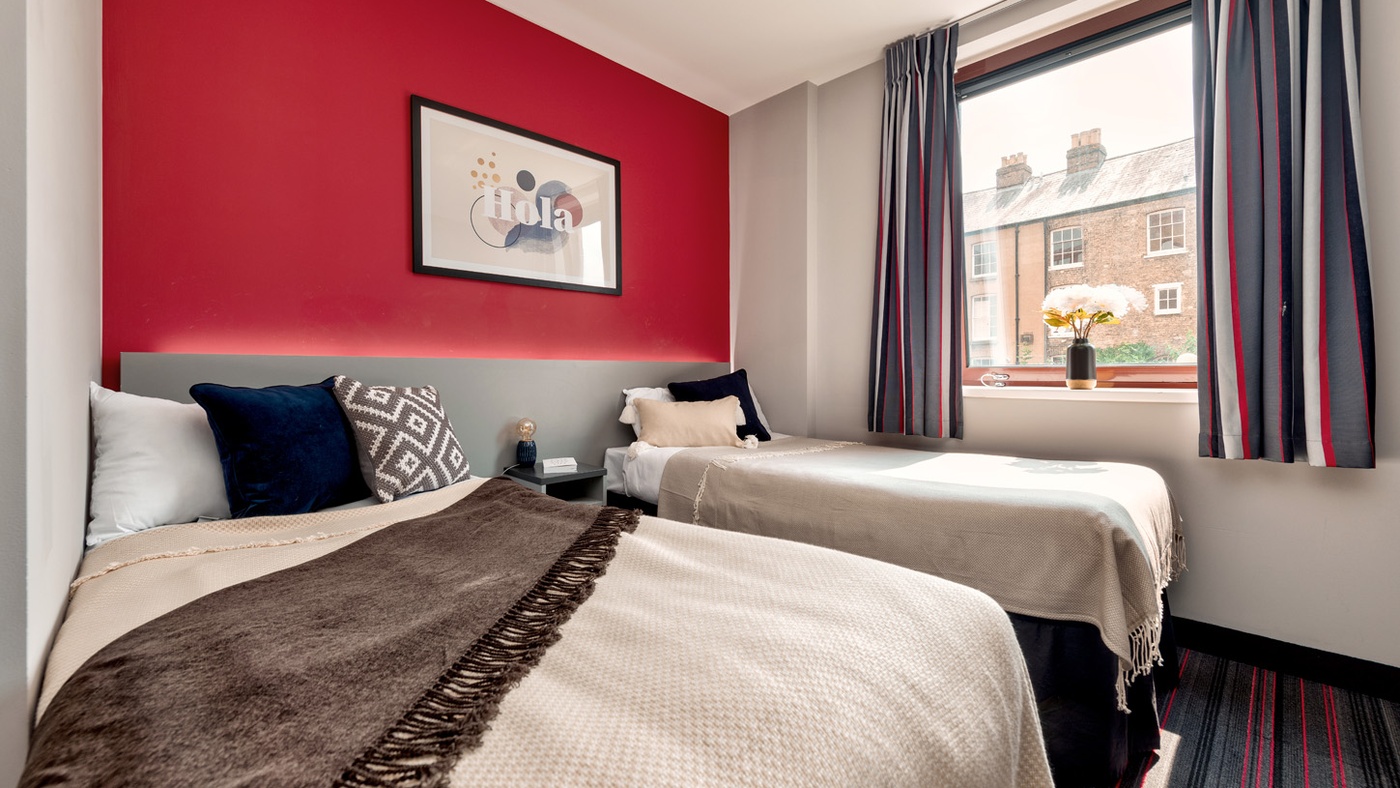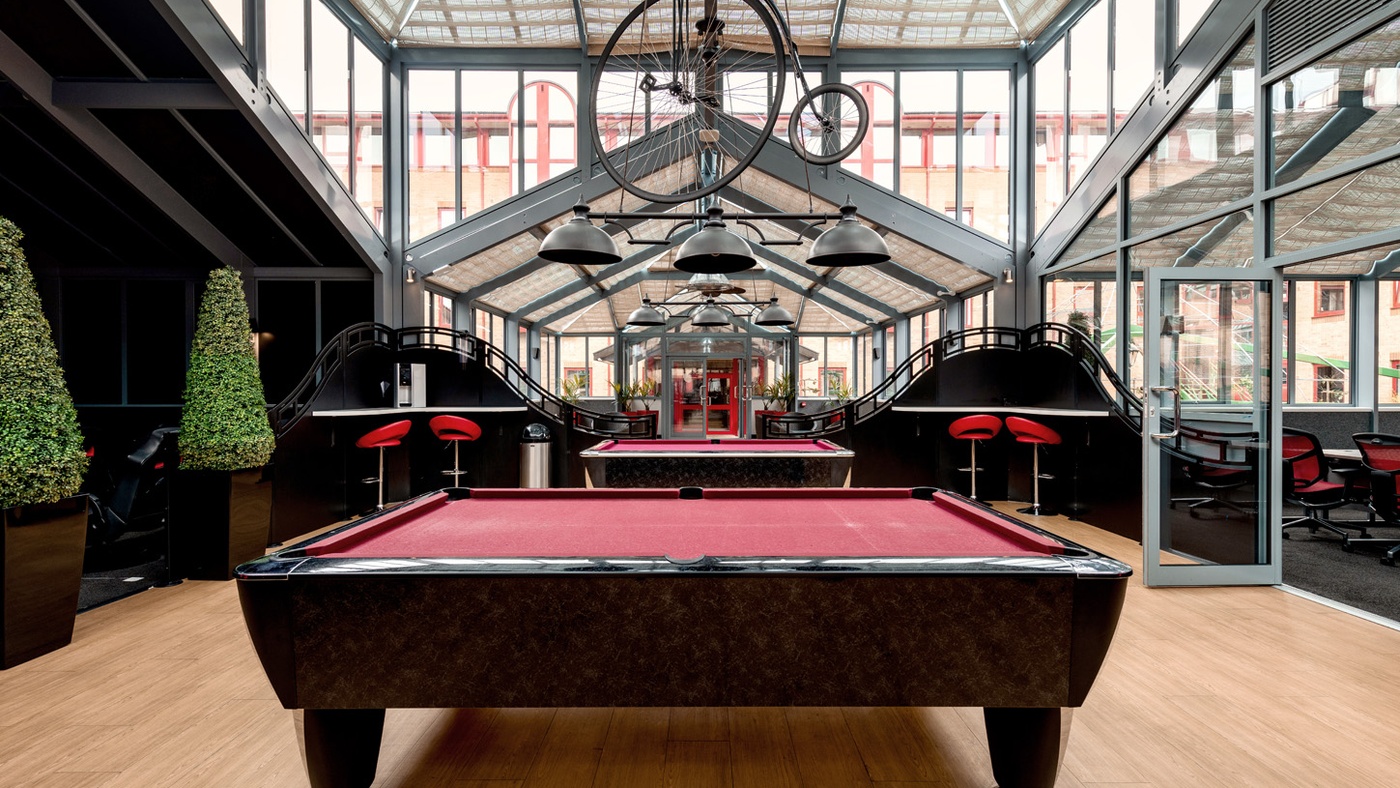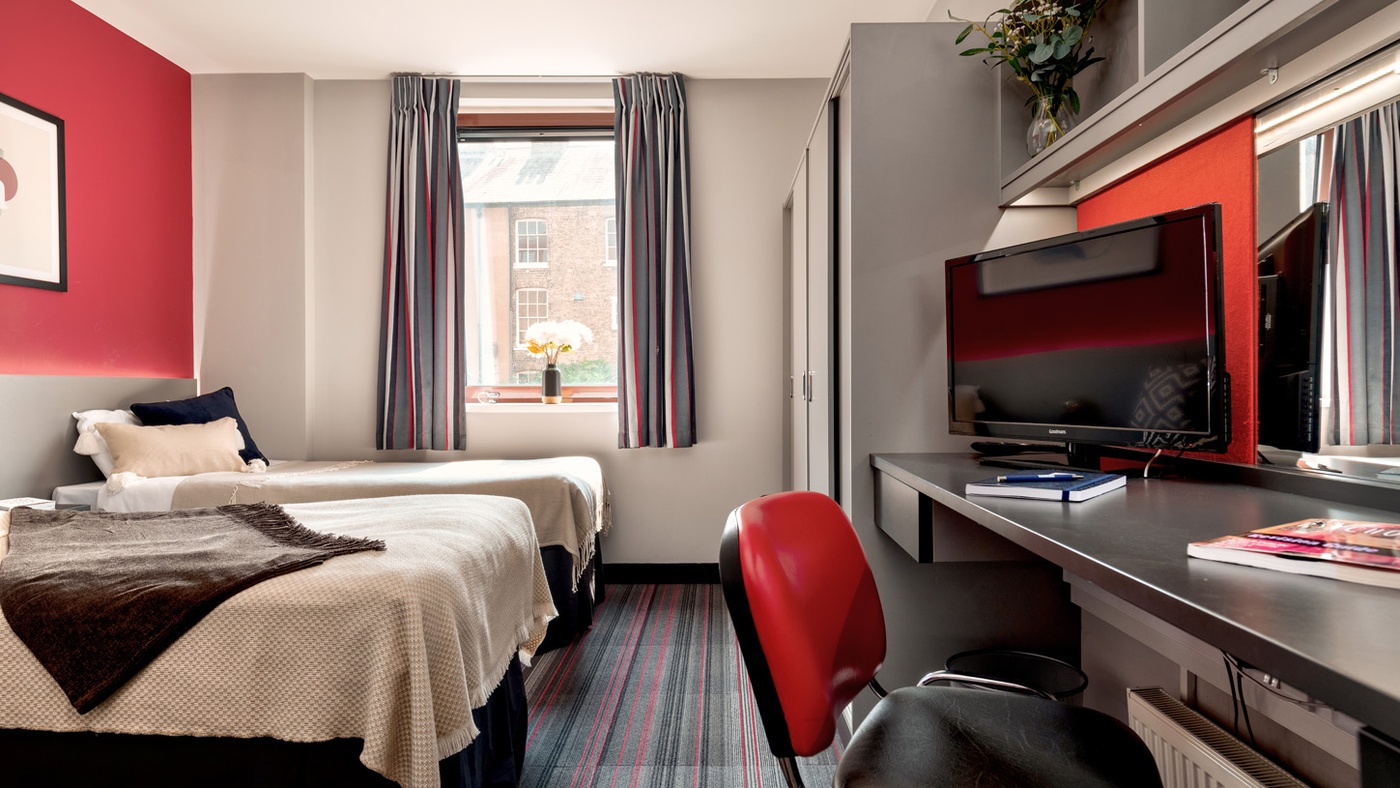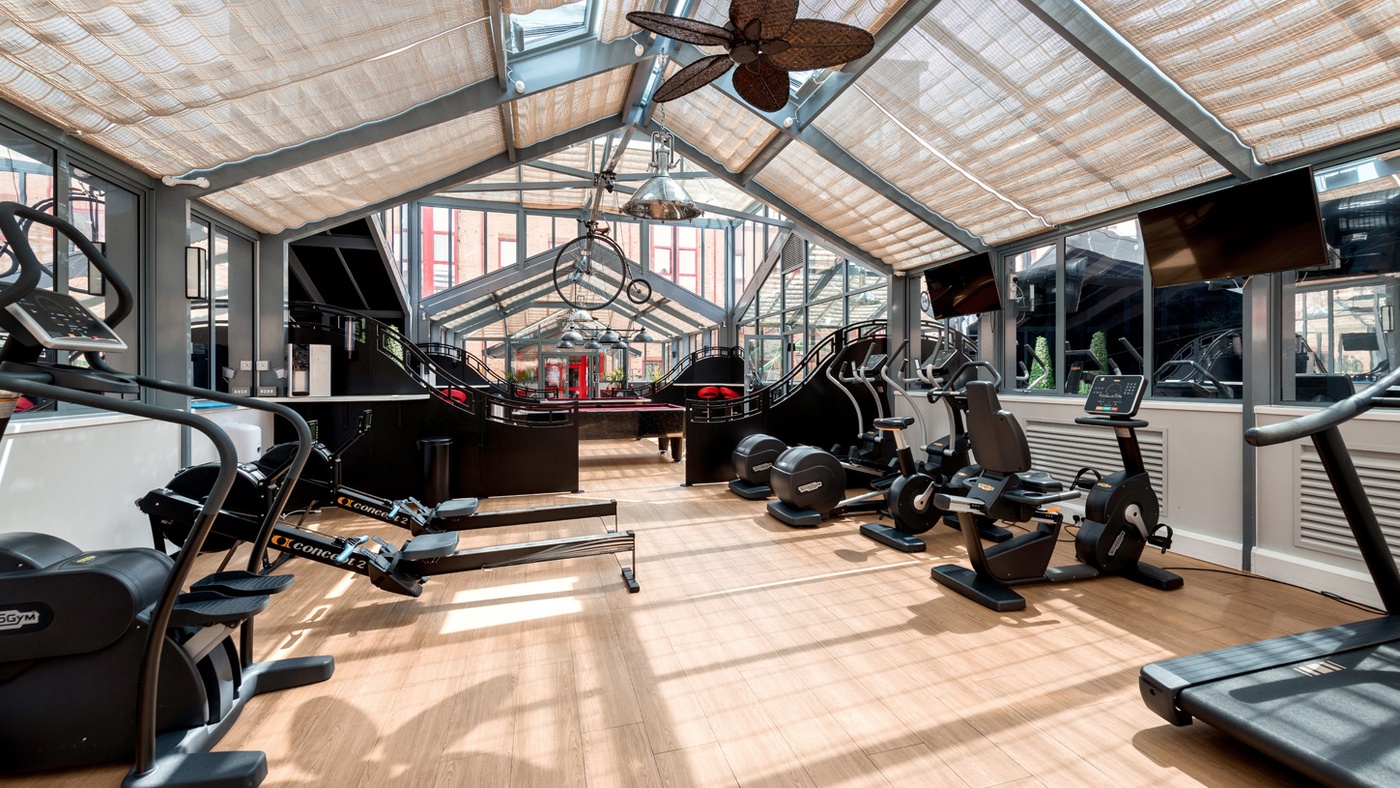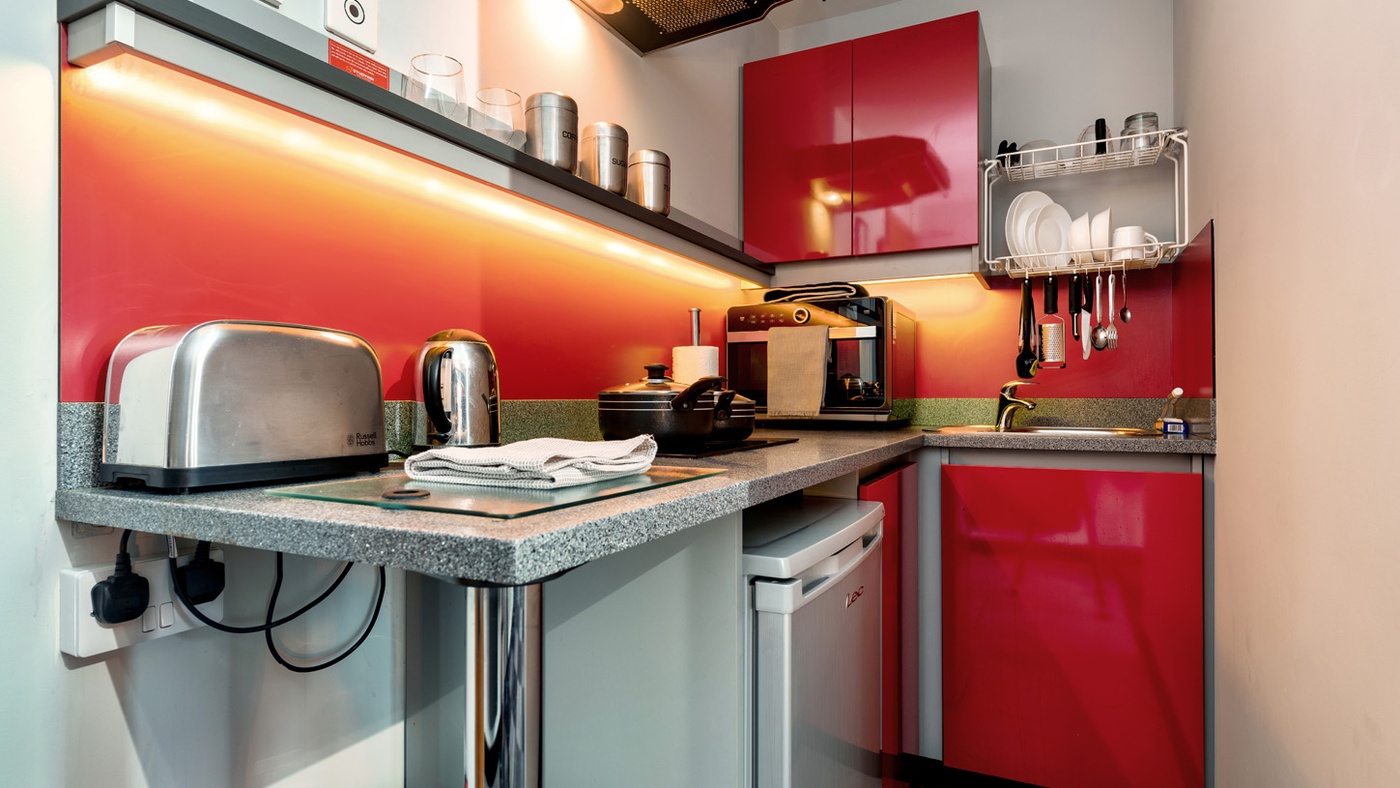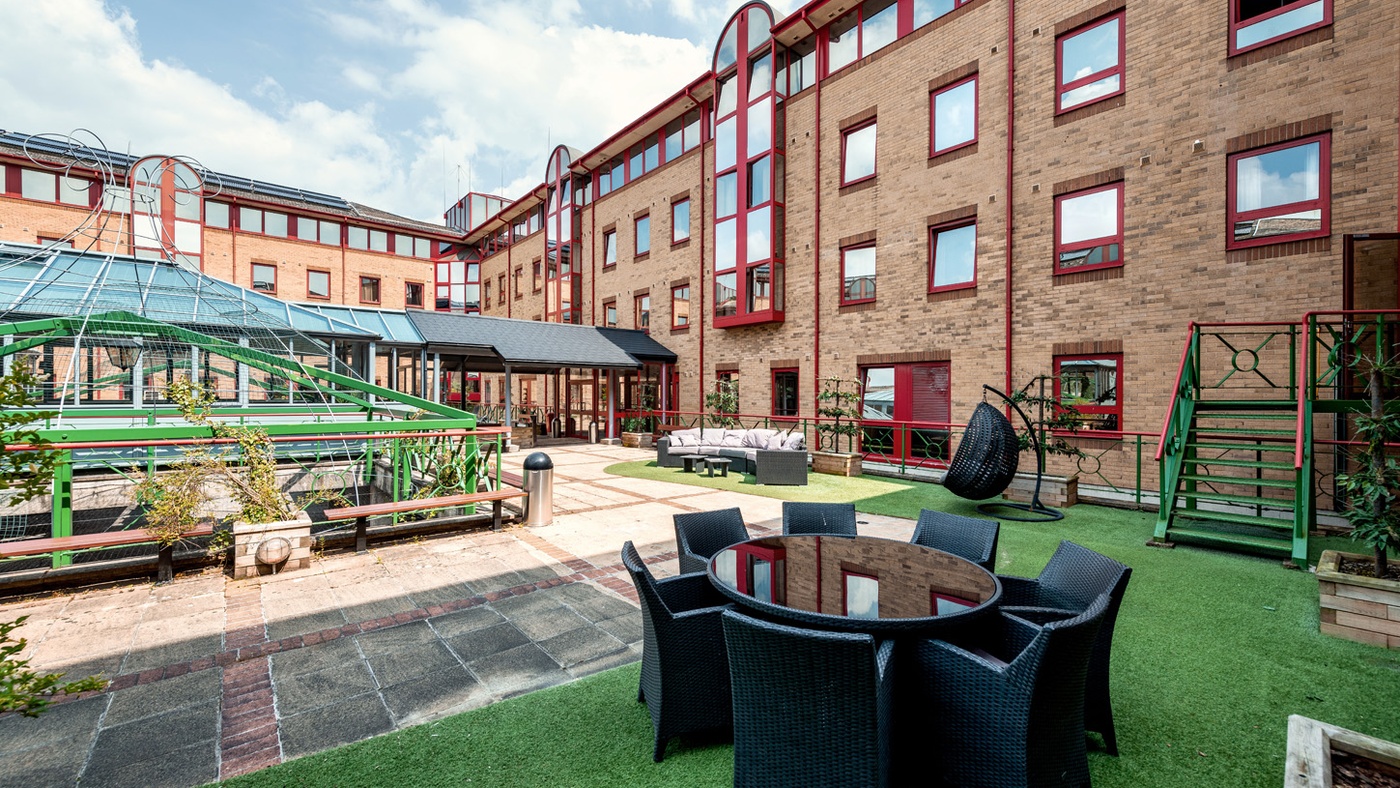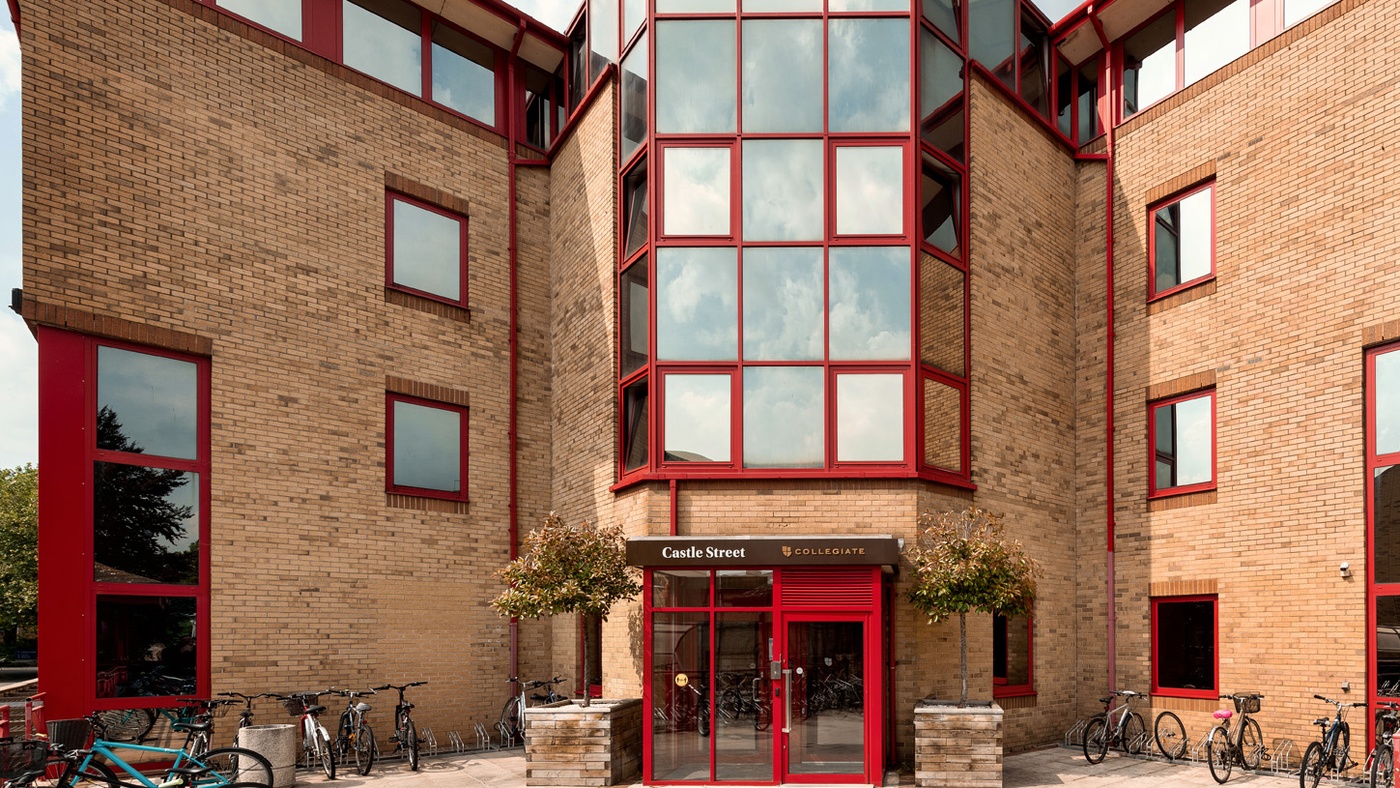 Castle Street
Located just a stone's throw from historical Cambridge city centre and close to the University of Cambridge's main buildings and library, Collegiate Castle Street is seen as the best place to live and learn in the city. With self-contained en-suite studio apartments designed with your wellbeing in mind, you are sure to enjoy every moment of your university life.
Residents at Collegiate Castle Street can also enjoy stunning communal spaces within a large conservatory to meet friends around the pool table or the tennis table. A spacious courtyard with garden chairs will welcome you during the sunny days.
A kitchen & bed starter pack containing everything you need to settle in will be waiting for you to move in your new home.
Student Accommodation in Cambridge
We hope you enjoyed our fun facts about Cambridge, be sure to check out our Castle Street student accommodation which is just a short walk from the University of Cambridge, as well as our blog pages for information, advice on guides on living and studying in this great city.
At Collegiate, we want you to have the best start to your university life. That's why we offer self-contained, en-suite studio apartments designed with your wellbeing in mind. We also have on-site teams who will offer you a warm welcome and all the top tips you need to help you make the most of your university life at Cambridge.