The 10 Best Pizzas in Newcastle
Avg. Read Time: 6m 55s
Newcastle has so much to offer its student community – from cultural hotspots and lush waterside scenery to its culinary genius. No matter what style of cuisine you're after, you're bound to find something excellent in this great city. To get you started, we've put together a handy guide to the best places for pizza in Newcastle.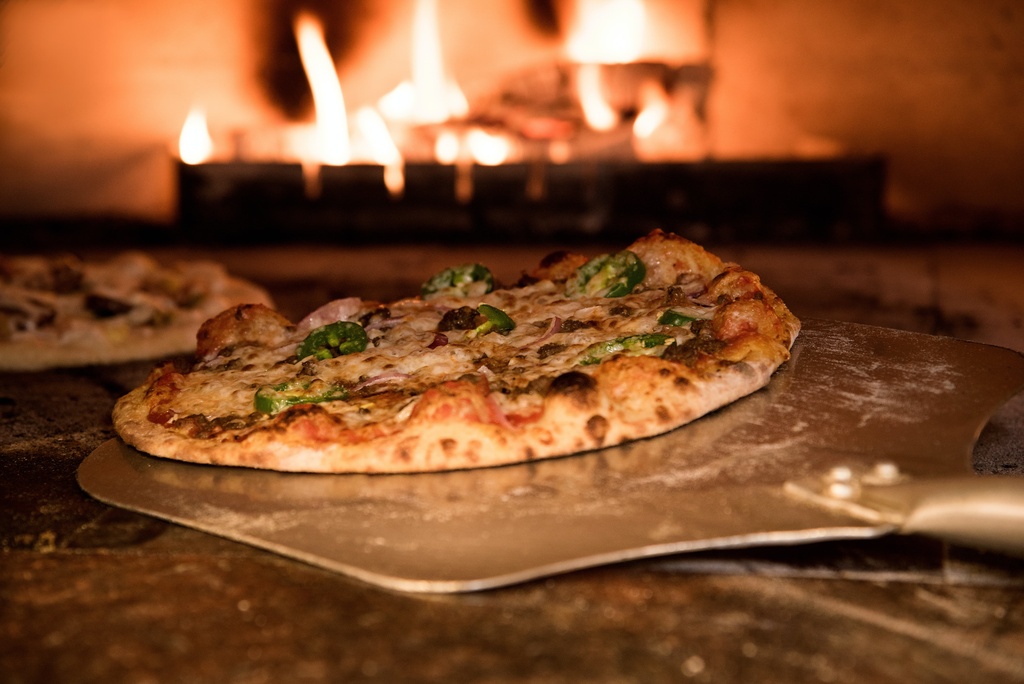 When it comes to finding the best pizza joints, you don't have to go very far if you're staying in our student accommodation in Newcastle. And that's because we work hard to put our residents in the very best and central locations in some of the best and biggest cities in the UK – simply because you've got enough to think about! That's why we also include bills and WiFi in a weekly rent that you can pay quickly and easily online. 
With less time spent worrying about the basics, you can get on with enjoying more of the fun stuff that student life in Newcastle has to offer. 
So, get the WhatsApp group going and share our round up of the best pizza in Newcastle and you'll have a catch up date with your mates in the diary in no time!
Square Slices & Pies, Market Street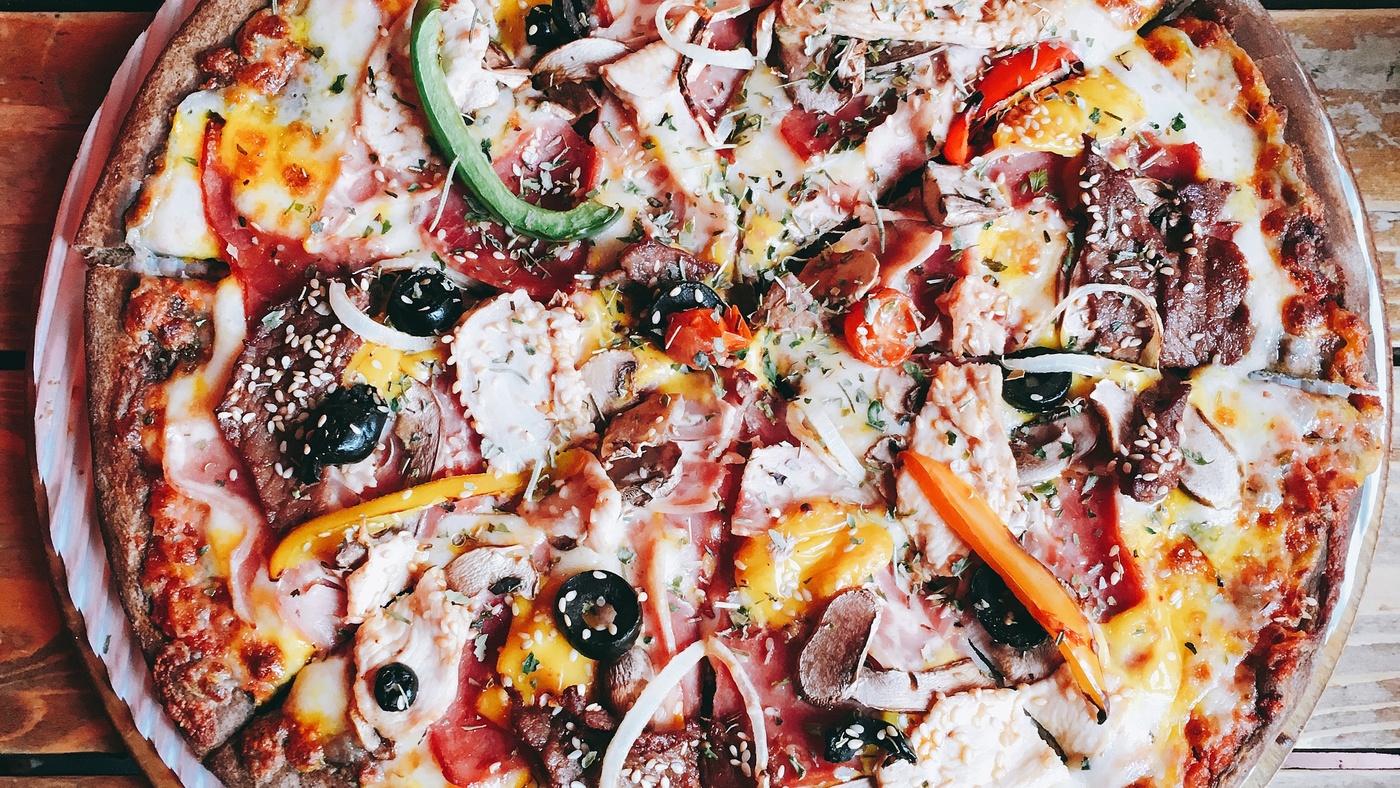 Open:
Sunday-Thursday 12-9:30pm, Friday & Saturday 12-10pm
Much is said about the Italian way of doing things but you've got to check out this Detroit-style pizza restaurant in Newcastle. Square Pizza serves up deep dish squares that boast a caramelised cheese crust, crunchy crispy base with sauce always on top. These individual servings are hearty and covered in a slow-cooked red sauce that's to die for! It's the perfect spot for pizza in Newcastle when you're on a study break as it's just a 3-minute walk away from our Northumbria University accommodation.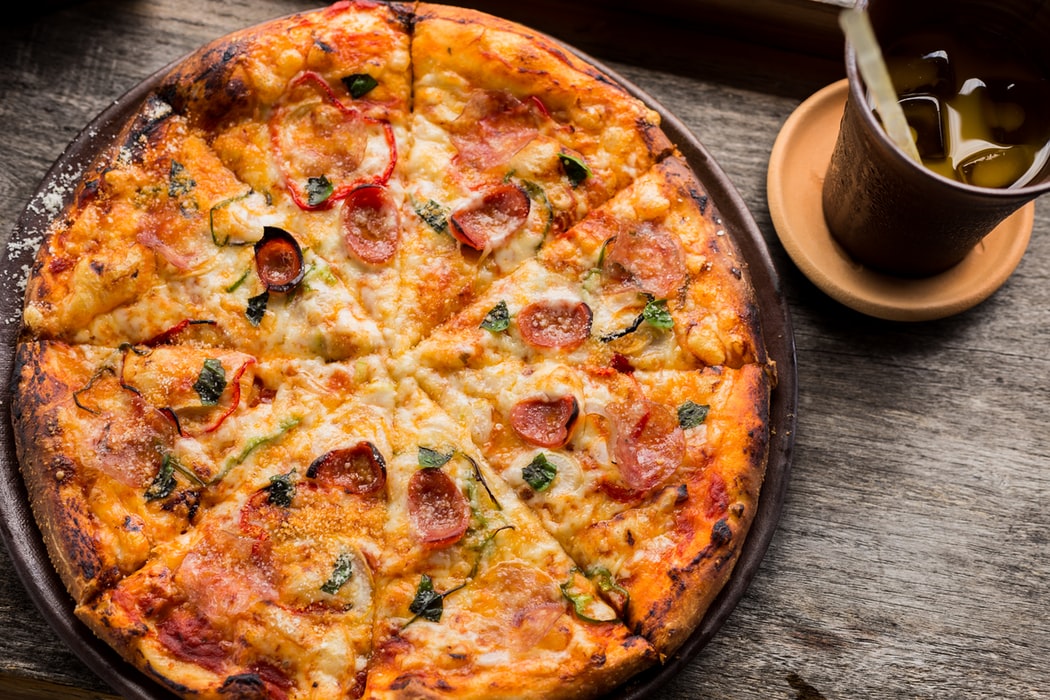 Where:
34-40, Grey Street, NE1 6AE
Pizza Punks is a pizza restaurant in Newcastle that has simply thrown out the rule book. Nothing is off limits here as you can pick every single item – from the cheese, sauce, base, toppings and dips – and make your pizza entirely your own. Fancy roast potatoes on your pizza? Well, at Pizza Punks it's one of many, many toppings you can choose from. The indecisive ones among the group can choose from a set menu as well, so it's ideal to suit any taste.
Fouchi Pizza Experience, Westgate Road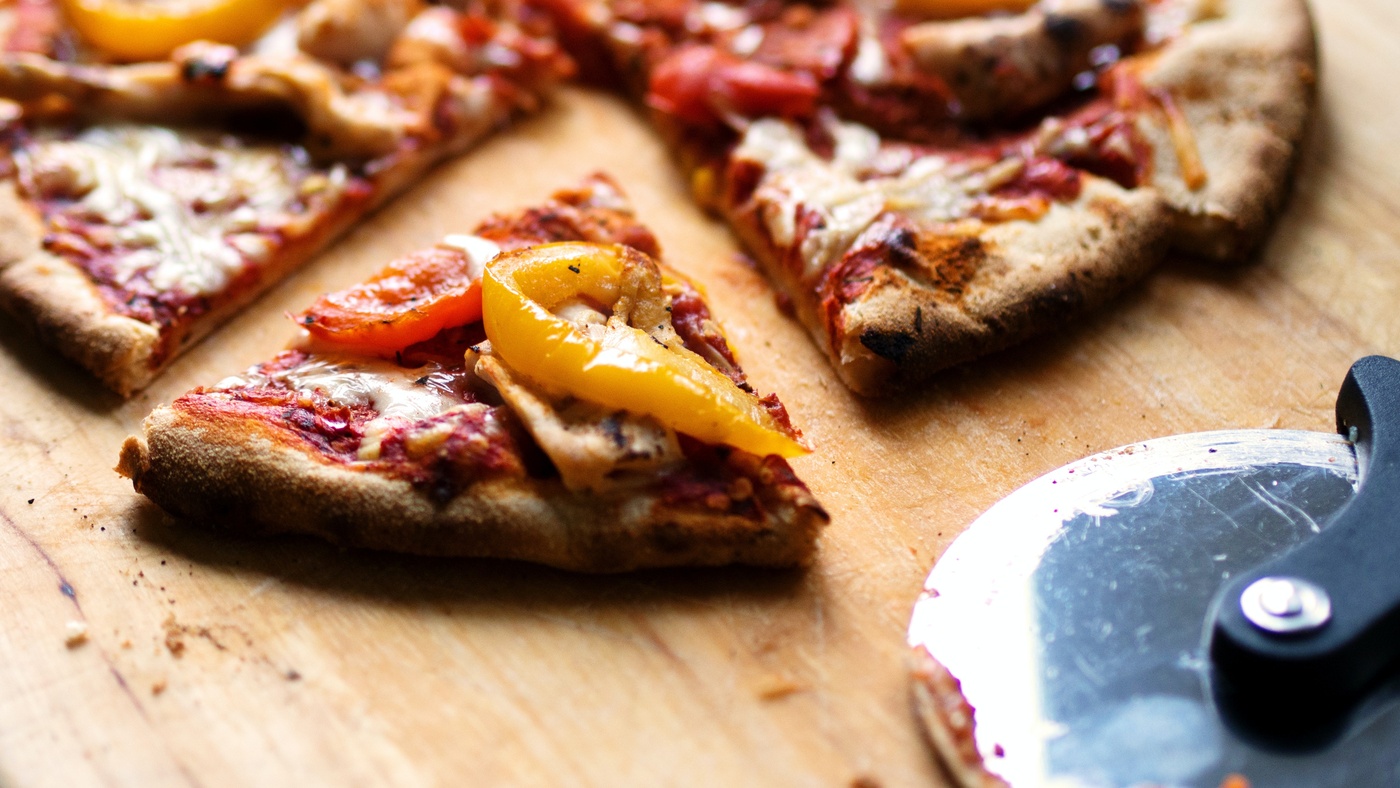 Where:
211 Westgate Road, NE4 6AD
Open:
Monday-Friday 4-11pm, Saturday 12-11pm & Sunday 3-10:30pm
In the heart of the city, you'll find this wonderful gem of a pizza restaurant in Newcastle. And it really is an experience, where you can enjoy authentic wood-fired pizza in a laid back setting that's perfect for catching up with friends. Get started with some charcuterie or bruschetta and order a few pizzas to share with the group so you can enjoy as many of their delicious toppings as possible.  
Scream For Pizza, Quayside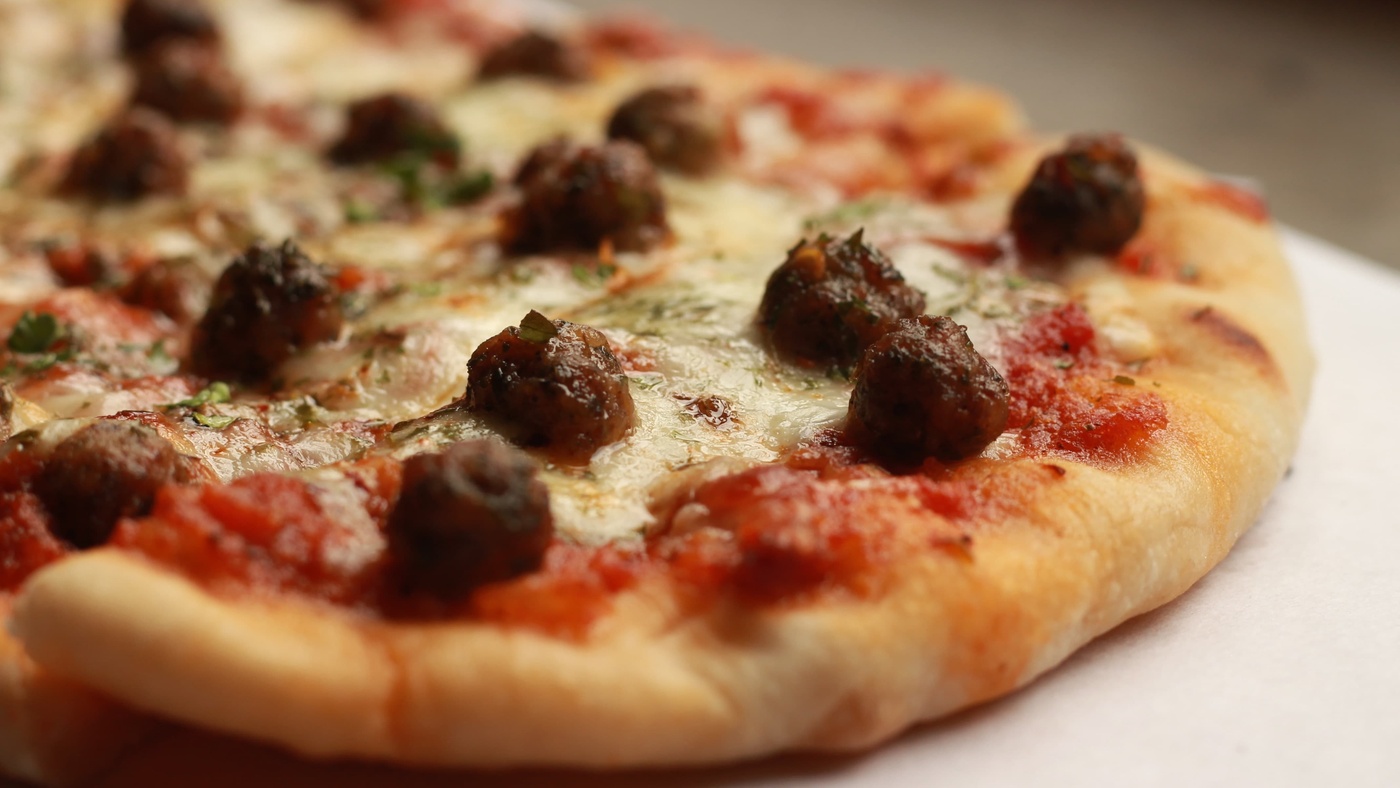 Open:
Monday-Sunday 11:30am-10pm
From humble beginnings in a trusty van, Scream for Pizza has now become one of the best spots for pizza in Newcastle. Situated on the lush Quayside, you'll enjoy traditional and authentic Neapolitan style pizzas with beautiful waterside views to top it off. Also be sure to check out their delicious side dishes as well as their hand-crafted cocktails.
Uno's Trattoria, Sandhill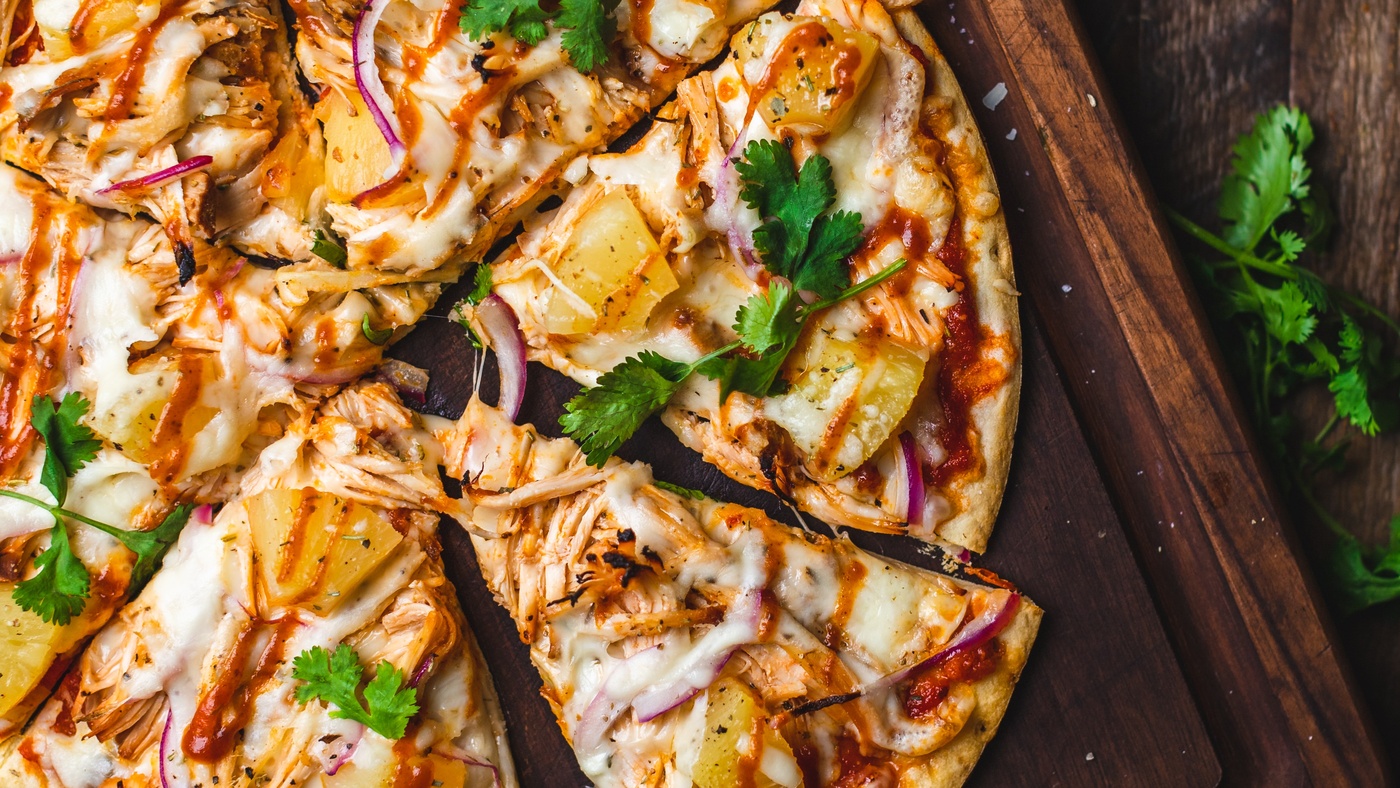 Open:
Monday-Thursday 12-10pm, Friday-Saturday 12-10:30pm & Sunday 12-9pm
This family-run pizza restaurant in Newcastle is sure to become a new favourite for you, your friends and any family that may visit you while you're studying in the city! This cosy spot has an amazing menu filled with seafood, veggie and meat options for pizza, pasta and much more so you'll find there really is something for everyone. Best of all, it's just around a 10-minute walk from our Newcastle University accommodation.
Central Oven and Shaker, Neville Street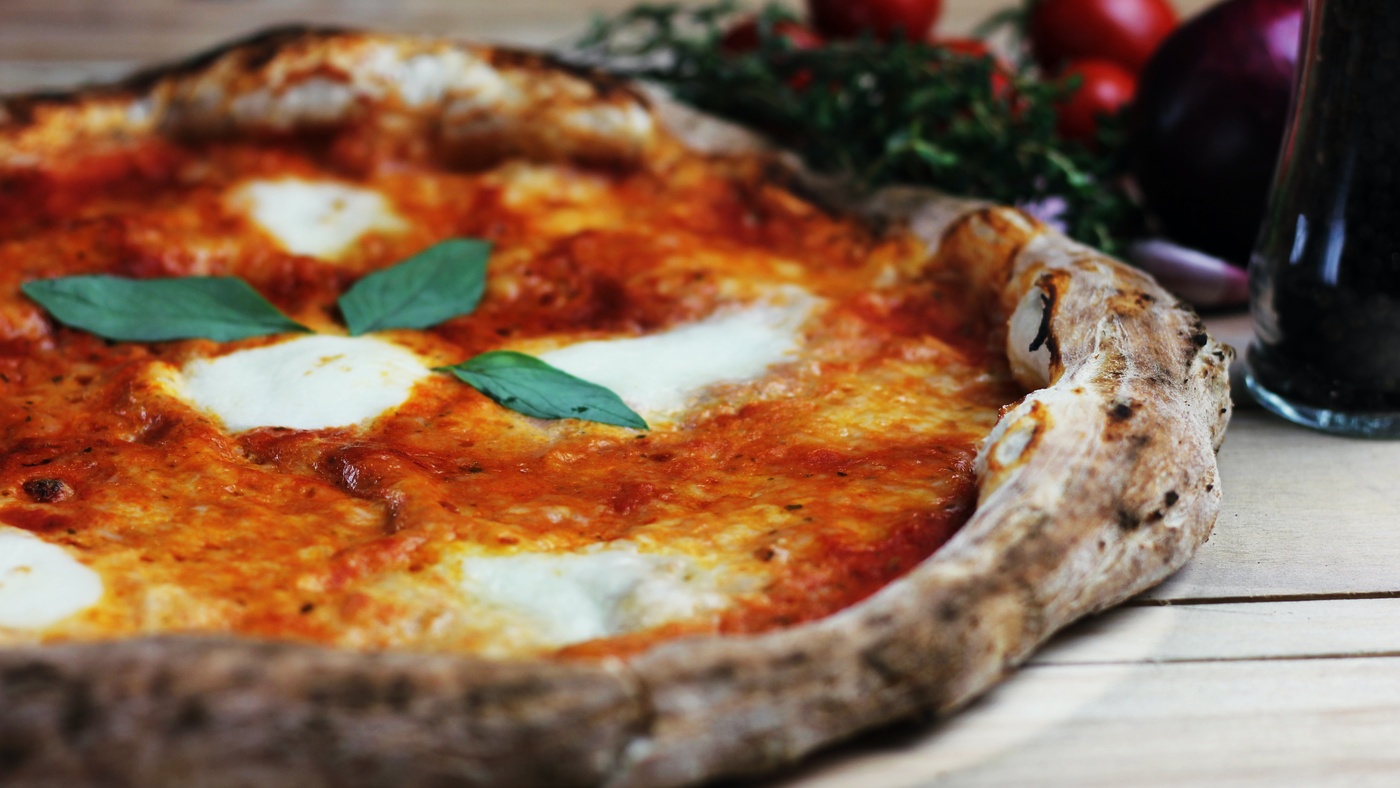 Where:
8 Neville Street, NE1 5EN
Open:
Sunday-Thursday 11am-12pm, Friday-Saturday 11-2am
If you're up for exploring some of the best student nights in Newcastle, then you should really tag a trip to Central Oven and Shaker on as well. You'll find only the best, freshest ingredients making up some very puffy and crusty pizza bases. Not only does this spot for pizza in Newcastle offer up delicious, authentic Neapolitan pizzas, you've got a choice of truly delicious cocktails to compliment them as well.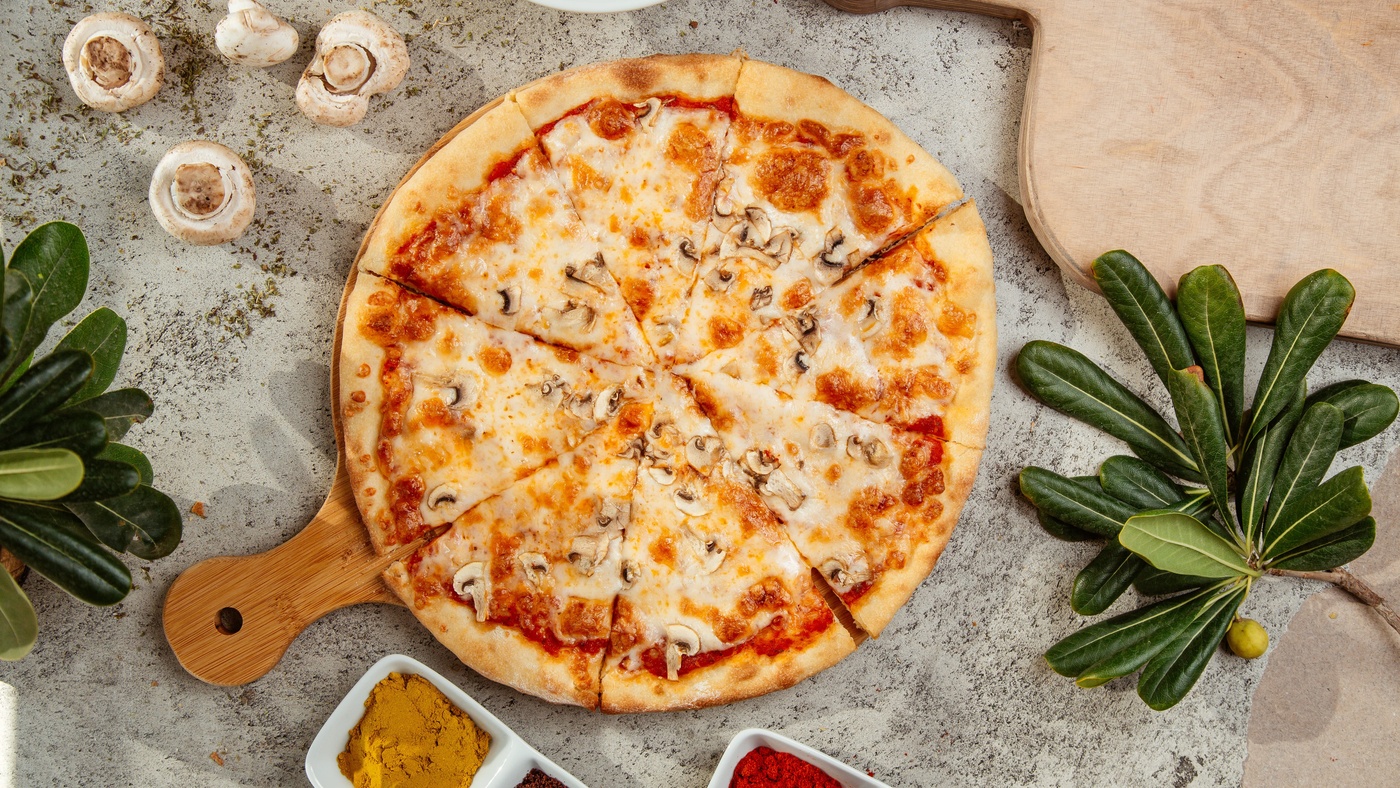 Where:
Jesmond Road, Jesmond, NE2 1PR
Jesmond is fast becoming a real foodie hub in Newcastle, and one of the first places you should go and check out is Fratello's. This pizza restaurant in Newcastle has some incredible choice of pizzas, pastas and sharers so it's a great spot to head to with friends. We'd also add it to our list of the best bottomless brunch in Newcastle thanks to its generous offering of bottomless pizza and prosecco.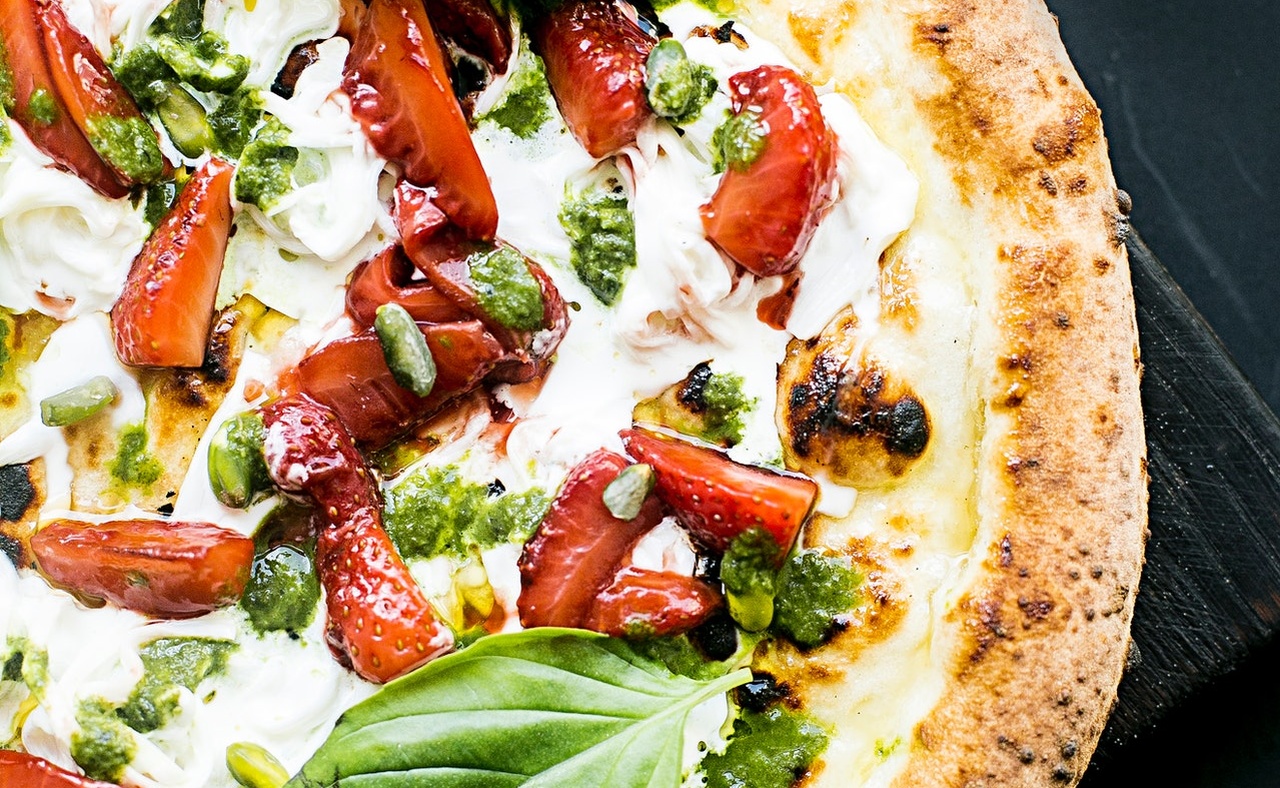 Where:
187 Grainger Street, NE1 5QW
Open:
Monday-Saturday 9:30am-4:30pm
While you're studying in Newcastle, it's well worth getting to know Grainger Market. And not just for the fresh food stalls, produce, delicious coffee places and traders selling pretty much anything you can think of – also to check out Slice. It's the only spot for pizza in Newcastle that offers pizza by the slice, cooked fresh and ready for you to take away. At just a 7-minute walk from our Northumbria University accommodation, what better way to spend your lunch break could there be?
Pronto Pizza, Wansbeck Road South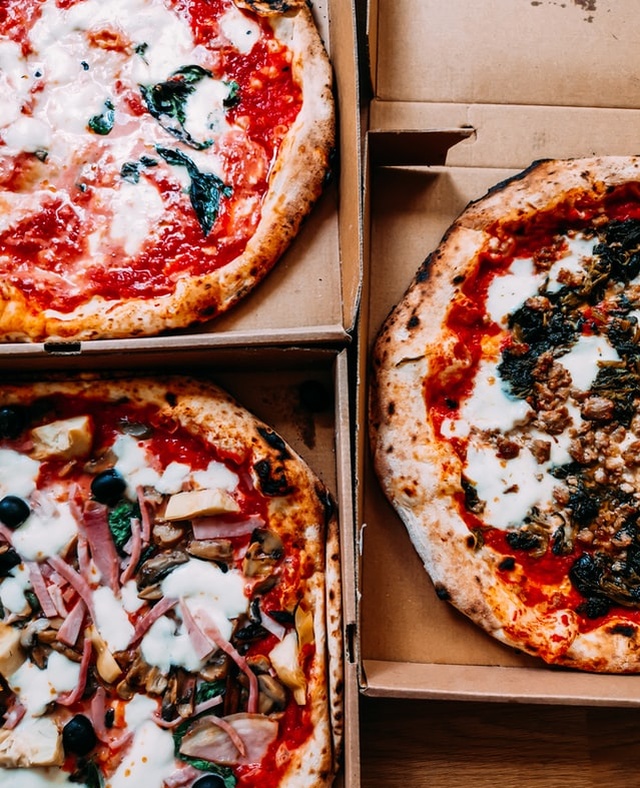 Where:
28 Wansbeck Road South, Gosforth, NE3 3HQ
When you need a pizza hit but really can't face heading out – no judgement, we've all been there! – it's time to get online and order in. Pronto Pizza can deliver some of the best pizza in Newcastle straight to your door, along with a host of other options including chicken, wraps and side dishes. It's the ideal solution for a quick and easy dinner when you've had a busy week.
Quality Pizza, Forest Hall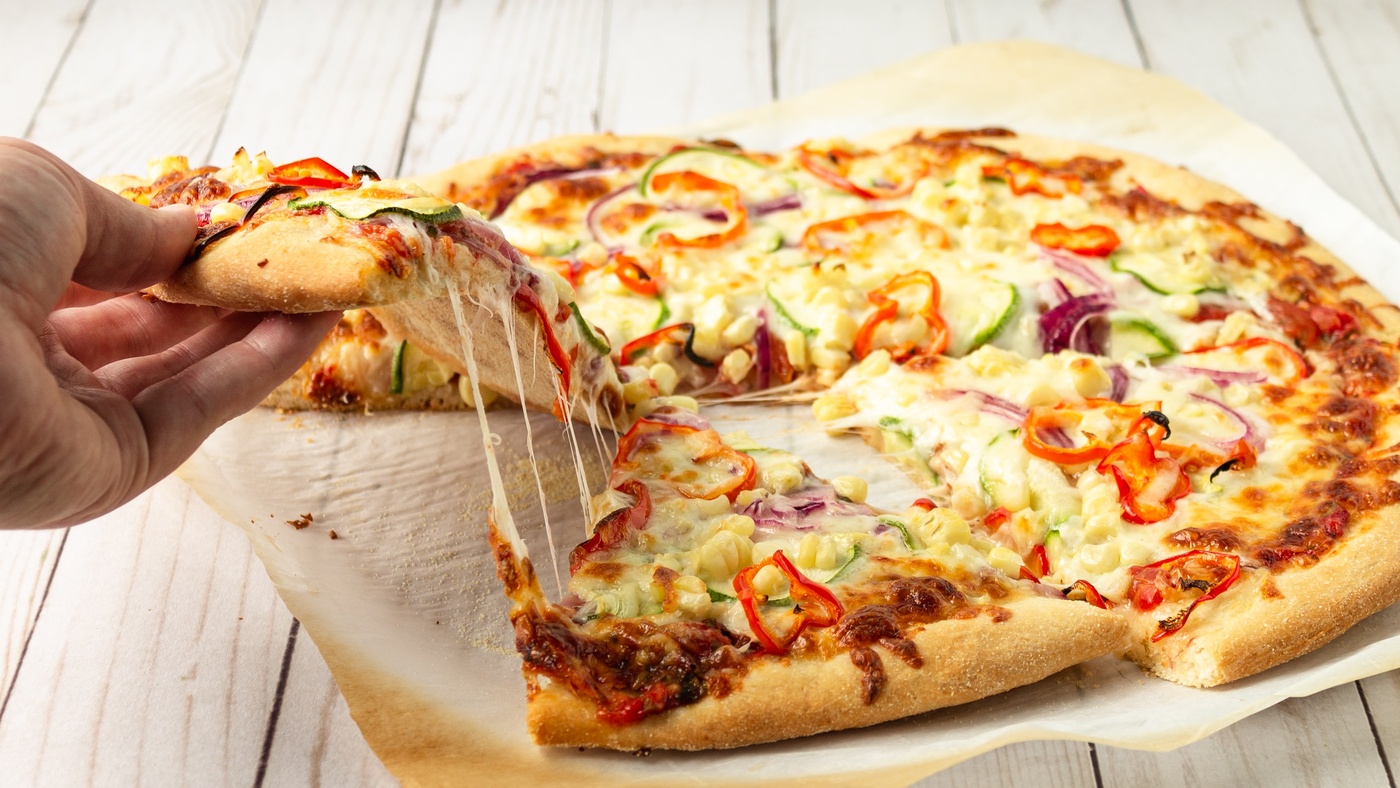 Where:
69 Edwin Ave, Forest Hall, NE12 9AY
Open:
Sunday-Thursday 4-11pm, Friday & Saturday 4-12pm
The city centre is glorious of course, but Newcastle's metro system makes it so easy to explore the surrounding areas that it would be a shame not to while you're living there. If you head over to the little village of Forest Hall, you'll find Quality Pizza and a host of tasty treats including deep dish pizzas, chicken and burgers to take back with you to enjoy in the comfort of your student accommodation in Newcastle. 
Student studios in Newcastle
Find out more about our range of student studio apartments in Newcastle. Beautifully designed and close to universities. 
Here's just some of what's included:
En-suite bathroom
Double bed
Plenty of storage and wardrobe space
Large desk space with comfortable chair for studying
Smart TV
All utility bills and WiFi